88 Reviews
Recommended by 98% of couples
Quality of service

4.8 out of 5 rating

Average response time

4.9 out of 5 rating

Professionalism

4.9 out of 5 rating

Value

4.8 out of 5 rating

Flexibility

4.9 out of 5 rating
36 User photos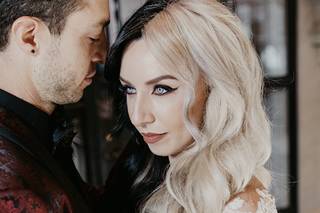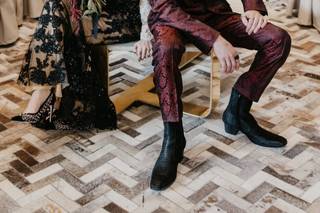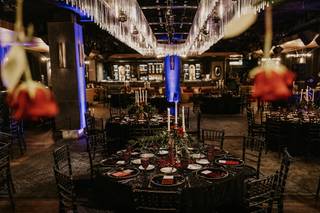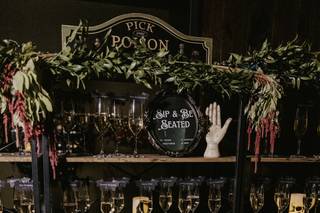 + 32

photos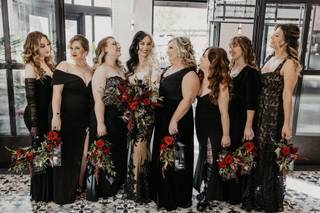 Kelly R.

Married on 12/08/2022

Melissa was super helpful and has lots of resources

Hiring Melissa provided such piece of mind. She has tons of resources and was very responsive. I even referred her to a friend!

Anthea B.

Married on 10/23/2022

We were so happy with I Do Weddings

We loved working with I Do...Weddings. Melissa and Elena worked diligently in our tight time frame to coordinate everything we needed. They offered plenty of ideas and options. They were friendly and easy to work with from start to finish.

Hannah

Married on 10/23/2022

Melissa created the perfect Gothic Wedding

f you're looking for a wedding planner, here you have a team of them! We thought that we could take care of everything all by ourselves, but we were wrong! Melissa and I clicked instantly. After our first call, I couldn't wait to work with her. She let us be super creative and funky with our Gothic Themed wedding, plus she took the entire concept and nailed it. We also had her do our flowers because she completely understood our vision. From every vendor she recommended to every small detail, everything was so amazing. I can't get over how spooktacular our wedding day was! I absolutely loved working with her and the entire team.

+ 3

photos

Are you interested?

Send a message

Angela

Married on 10/22/2022

Dream planning with Caitlyn

I honestly thought we didn't need a planner, but my husband convinced me and OMG he was right!! There is NO WAY we could've been in the moment and enjoyed our day the way we did without Caitlyn. We hired her for our day-of-coordinator but she ended up being way more than that! There were so many little details that Caityn took over and helped us with months before the wedding. She happily stepped in and made us feel at ease, communicating and working well with all of our vendors. She was so professional and so FUN to work with. We got so lucky to find her and we would highly recommend Caitlyn for every couple out there who wants their wedding to be as dreamy & smooth as ours!!

Christina F.

Married on 09/04/2022

The Fairy Godmother of Wedding Planning !!!

Melissa is the Fairy Godmother of wedding planning every bride needs on her wedding day! We had our wedding at Scripps Seaside Forum and she helped us with so much while we were planning. She gave us amazing vendor recommendations, kept on top of contract reviews, and most importantly executed the most beautiful layout. Melissa was there for us every step of the way and hiring her was the BEST DECISION we have ever made! Melissa and her team were on top of everything on the wedding day from sewing broken buttons, bustling my dress, and keeping us on our timeline ! I know couples always have a regret from their wedding day wishing they did something different. For us, we have none -it really was the most magical and perfect day- and it is truly because Melissa executed it all perfectly from start to finish!

Kaleb M.

Married on 08/20/2022

Caitlyn was an AWESOME coordinator!

I recently had the pleasure of working as a DJ with Caitlyn Flannery for a wedding at The Crosby Club and it was all-around a great experience. Caitlyn helped to keep the ceremony and reception on time by consistently corresponding and triple-checking details with me throughout the event. I didn't have to go searching for Caitlyn because she easily made herself available and she would proactively seek me out to make sure that I had everything that I needed in order to deliver on a great wedding. Caitlyn wasn't afraid to take initiative or a leadership role that day and she was able to make me feel confident about the wedding which translates to a performance by me. Caitlyn was a great coordinator and her organized professionalism allowed me to shine and do my best job.

Thanks for all of your help Caitlyn!

- Kaleb


Caitlin

Married on 08/06/2022

Melissa was fabulous!!!

Melissa is absolutely fantastic!!! If you are debating about getting a wedding planner/coordinator, DO IT! Melissa made the whole wedding planning process so much less stressful. She was incredible, and handled everything beautifully. I was horribly ill on my wedding day, and Melissa took care of absolutely everything, and made sure that no one bothered me on my big day. She was amazing at dealing with stressful family members! Also, she coordinated setting up our decor, and OH MY GOSH, it was so beautiful! Highly recommend!!!

Meghan L.

Married on 07/29/2022

Amazing experience with Melissa at I Do...Weddings and Events!

Melissa and her team were absolutely amazing!! She helped us with so much while we were planning including vendor recommendations, contract reviews, design, and layout. The last few weeks leading up to the wedding she was a lifesaver and did everything we needed. She handled all the vendor communication, finalized the layout, organized everything and made our dream wedding a reality! Not to mention, she pulled off an awesome venue flip in a short time frame for about 200 people. She also bustled my dress faster than the seamstress and made sure my husband and I, our families and our guests had everything we needed! A lot of couples say they don't eat on their wedding day, but because of Melissa that was not a problem for us! :) She also ran a very efficient rehearsal the day before. If any issues arose I was not aware because Melissa handled them flawlessly! In addition, she is so sweet and wonderful to be around. I couldn't recommend her more!! Thank you Melissa!

Kelly T.

Married on 06/16/2022

Everyone needs a Melissa on their wedding day!

I truly cannot begin to explain how wonderful of an experience I had with Melissa. From the moment I contacted I Do Weddings & Events, she was quick to respond, thorough & thoughtful. Her years of experience are obvious... she's a pro!
The morning of my wedding was a complete blur - I just handed a bunch of stuff off to her with basically no direction, but she understood the assignment and handled it. Everything was set up exactly how I envisioned it. She checked in on me throughout the day; made sure I was drinking water, eating, bustled, and where I needed to be at the time I needed to be there. She was the perfect support.
Melissa and her team are worth every penny. You will be SO happy you decided to book with her.

Janine M.

Married on 05/22/2022

Melissa - Highly recommend.

Our wedding went off without a hitch, and that was largely due to our amazing planner - Melissa. We interviewed 3 planners and settled on Melissa because she understood what type of event we wanted and she exceeded our expectations.

We wanted a celebration! A gathering of families to get together for a joyous occasion, especially after the last two years of isolating due to the pandemic. It was a huge success - everyone had a great time, and both families got to know each other.

Melissa understood what we wanted and she was able to recommend venues, caterers, photographers and musician/DJs. All of the vendors did a wonderful job on our big day - with Melissa coordinating it all from the sidelines.

We highly recommend Melissa as a planner/coordinator. She takes all of the worry out of your wedding!

Alexis L.

Married on 05/21/2022

Hire them ASAP!! Absolute best :)

Melissa was the absolute best wedding planner we could have asked for. We interviewed several wedding planners and I could tell right away Melissa knew the industry and what she was doing. We hired her as a month-of planner and from the get go, she was already incredibly responsive to my questions (I had a lot!). The month prior to the wedding, she helped keep me on track and knew how to take care of everything behind the scenes so we wouldn't have to worry about the last-minute details weeks leading up to the wedding and could really enjoy our wedding day. Her calm, friendly, and professional demeanor helped keep my type-A mind at ease throughout the wedding process. Would highly recommend her to anybody looking for a wedding planner :)

Michaela R.

Married on 04/10/2022

Have Fun at Your Own Wedding

Hiring Melissa as your coordinator is the single, easiest investment you can make to ensure you relax and enjoy your own wedding – and that your family and friends relax and remember your wedding as a fun celebration (where they're not working)!

Melissa came recommended to us by our photographer, Shaun Baker, who praised her as a coordinator who lets couples make the decisions that are best for them. We could not have found this to be more true.

And for anyone who isn't convinced yet of the value of a day-of coordinator, I admit I too at first was more inclined to budget those funds elsewhere and take a DIY approach. But I quickly did a 180 when I realized some of the "hidden values" in having her help. Those included: 1) giving us recommendations on vendors that not only hit what we were looking for, but also within our budget (without me doing hours of research) 2) having a full bench of backup vendors within her network in case any we'd hired fell ill 3) pointing our attention to tasks we needed to do asap because she had knowledge of what was booking up across the industry in the city 4) answering our questions on etiquette and what is "normal" for vendor contracts 5) coming fully prepared with a bridal emergency bag so I didn't have to spend time, money, and suitcase room gathering those items, 6) taking un-fun logistics work off our plate in the days before the wedding (like making sure vendors have parking passes), which allowed us to spend more time with family that had flown in, and 7) making our party seem longer by taking care that all our gifts, flowers, cards, décor, etc were safely stashed in our room before the reception was done, so we didn't have to recruit people to help us clean up and carry things.

Best of all, when the day came, Melissa was an incredibly calm presence—even when our video photobooth wasn't working and she and her helpers spent the first few hours of that Sunday calling and emailing relentlessly to get answers from the company. Melissa and her team never dropped a ball, and they were fantastic allies to have to help us make it a wonderful, memorable day.


Joseph M.

Married on 04/02/2022

Exactly what we needed to make our special day perfect!

Melissa at I Do...Weddings & Events was absolutely perfect for what we needed. This is coming from a very George-Banks-From-Father-of-the-Bride-esque reluctant groom-to-be who figured we could easily handle the planning of a simple wedding on our own.

Melissa, instantly proved her worth to us by truly understanding the vibe of the wedding we were going for and helping us get to the perfect wedding, in about 3.5 months! She had numerous tools/checklists that helped us keep on track for things we had to plan for and was on top of every email we CC'ed her on to vendors despite juggling numerous weddings/events that were on her docket during our planning phase.

Her experience was invaluable as well whenever we had to make certain decisions about the wedding, and always had a good, clear opinion of what she would suggest, but clearly left the ultimate decision up to us.

Her years of experience also helped out when it came to choosing/working with our vendors, many of whom she had already had a great working relationship with and could personally vouch for!

We'd give Melissa 10 stars if we could!

Thanks again!

Ali C.

Married on 12/31/2021

Best Wedding Planner Ever!

Best wedding planner EVER! I am so grateful for Melissa and her team. She did an amazing job from start to finish. Melissa made our wedding day dreams come to life. She is super organized, professional, personable, prompt, and responsive. My husband and I were very hands on with the planning process, and Melissa knew how to keep us on track and help us along the way. I highly recommend Melissa and her team for your wedding planning needs! We hired her for month of and day of needs and she did not disappoint!

Kristin S.

Married on 11/05/2021

The best wedding coordinator/florist in San Diego!

There are not enough words to describe how perfect of a wedding coordinator and florist Melissa is. You can truly tell she loves her job and cares for her clients! We decided to have her as our month of wedding coordinator, because we were able to find and book our other vendors ourselves. Having her as our month of coordinator truly helped us reign in on any missing pieces.

She was able to help us with the following: overall wedding theme, walk through of our venue, helped us manage and coordinate outstanding items with our vendors, communicate any last minute details, wedding rehearsal, coordinate arrival/setup times for our vendors, she even bustled my dress, and most importantly, she helped us feel at east throughout our wedding day. There were times we were concerned about our timeline, but Melissa always assured us everything was going well and never made us feel panicked. Our family and friends loved her just as much!

Melissa is on top of her game when it comes to communication. She responds so quickly, whether it be phone call, text, or email. If she doesn't know the answer right away, she lets you know she's working on it and provides updates along the way. Her organization skills are top notch.

We loved the fact that Melissa is a florist as well. It made our lives easier versus trying to find another vendor. We sent her our Pinterest board for inspiration, and she delivered our vision! We wanted to lean into our venue's theme of tropical, and have a lot of greenery as well, which she executed wonderfully.

If you're still deciding on your wedding coordinator and/or florist, you need not look any further. Melissa and her team are the perfect ones!

Hgb

Married on 10/28/2021

Stellar Experience

Melissa is an amazing wedding planner. My daughter and I could not have navigated this wedding without Melissa. She was able to understand my daughter and exactly what we wanted. The wedding was seamless and only becasue of the professionalism and understanding that Melissa had of the
industry and of us. Melissa also did the flowers and boy did she deliver.

We could not have been happier.

Tanya

Married on 10/23/2021

Don't hesitate, hire I Do… Weddings and events

Hiring I Do… Weddings & Events was the best thing I did for my wedding party! I was hesitant to hire a planner because of the expense, but I Do has many affordable packages that can be customized to your needs. I ended up waiting until a month before my event to contact I Do, I wish I would have contacted them earlier. Their company keeps you organized and helps manage the details, keeping a timeline of your day so everything goes off without a hitch. They are always available to reach out to for any concerns. They will refer you to trusted vendors if needed too. Having their coordination really made planning easy and I was able to enjoy our party. Also, Melissa was awesome, she was executing the planning of my event from our first consultation to the day of! Chelsea was my coordinator at our wedding party, she made sure everything happened smoothly, she was great! I highly recommend I Do, having a party planner for a large event is as important as catering or florals. Don't hesitate like I did!

P.S. Our event was non-traditional and I Do was flexible and accommodating to all our needs!

Carolyn

Married on 10/02/2021

100/10!! Highly Recommend!!

My husband Brian and I truly could not have done the wedding without Melissa and her team. We hired her as a day-of planner as well as the florist but she did much more than was asked. Melissa was so patient and gave so much guidance during the wedding planning when we needed direction. Super responsive, friendly, and professional. She also gave much guidance during the process of hiring the right vendors within our price range which was a huge win.

We both felt that the wedding was taken care of during the month of the wedding and certainly the day of. We didn't feel any snag during the day of the wedding and it was more than we could have ever asked for - truly perfect in every way. We wholeheartedly recommend Melissa and her team to anyone who is shopping for a wedding planner.

As for the floral design, she worked with the flower shortage during COVID times and managed to create beautiful arrangements for our wedding day. I was thoroughly impressed as I knew that the flower shortage was a huge curveball in our plans. She pulled it off and it all looked amazing. Thank you Melissa and team!!

Yasi P.

Married on 09/05/2021

Melissa-The best wedding planner we could have dreamed of

We had the pleasure of working with Melissa Tuvey for our wedding 2 weeks ago, and wish we could give her 10 stars. This woman is a professional fairy godmother, but also a firefighter in disguise. She puts out any problems that arose with calmness and tranquility, and you know she is smiling under her mask that she wore the entire day. Although we only hired her for day of coordination, she worked very closely with us for the several weeks leading up to our wedding to iron out last minute details. She is quick to respond at all hours and provided great insight from her many years of experience. On the day of, we didn't have to coordinate arrivals with any of our vendors, she did it all. She helped put our flower centerpieces out, decorated our cakes with flowers, and managed our donut wall at the end of the night. Even my mom who is very detail oriented was incredibly impressed with Melissa. We cannot thank her enough for making our wedding such a beautiful, stress-free and fun celebration. We will recommend her to all family and friends getting married in the future!

Janette B.

Married on 07/12/2021

Best ever in every way!

I had a COVID wedding in December and literally went through Plan A,B,C, and D. I had worked with Melissa through a previous job as a bakery vendor so I already knew of her care for her couples and the quality of her work. Because of that, I was so thankful when she was available to be my florist. Over the course of several months, not only was Melissa incredibly responsive, but she went above and beyond in accommodating our budget and for the MILLION changes I made due to a COVID wedding. She also helped me find a rental company and organize all of that even though I did not hire her as a coordinator. I cannot began to explain how wonderful she is at her job and as a person. You will be forever thankful for choosing I Do weddings.

Jessica E.

Married on 07/10/2021

Best wedding planner!

Wow where do I start. We had the pleasure/honor to work with Melissa at I Do Weddings & Events. Let me just cut to the chase! From happily planning a wedding with her, to having the world shut down around us, was definitely stressful. However through it all Melissa stayed soooo positive, hopeful and had faith I would walk down that aisle Just how I had dreamed. After postponing the wedding to a later date, I had my dream wedding 7/10/21 and I couldn't have done it without her. Working with Melissa was a blessing, she truly is like the fairy godmother, you say the words and with a swipe of a wand she makes it happen! She also did all my beautiful floral from the stunning centerpieces, bouquets down to the floral on my cake! It was Beautiful! 10/10, 5 stars, highly highly recommended to any bride!

+ 5

photos

Crystal D.

Married on 07/03/2021

Made our day go by perfectly

We hired Melissa to plan our small wedding of 40 people during COVID (Aug 2020) and held our wedding this July (2021). She helped us find the most FANTASTIC vendors and made the day perfect!! She really has an eye for design, for ideas and just making magic happen on short notice. In the middle of the reception, we ran out of tequila (which my family and friends were preferring that night) and she hopped in her car, went to the nearest liquor store and bought more for us!! If that doesn't tell you just how dedicated she is I don't know what will. She even held our things for us for a whole week because we left on our honeymoon the day after the wedding - she even froze our cake. No matter what size wedding you're planning, Melissa and her team won't let you down. They are also LGBTQ+ friendly and super accommodating, which I think is important for other queer couples to know!

Monica A.

Married on 05/29/2021

World's BEST Wedding Planner

After planning our wedding for a year and a half, through a pandemic, we can say with confidence that the only thing that matters is finding the perfect wedding planner. Congratulations, because you just found her. Melissa is, without a doubt, the best at what she does. She is meticulous, professional, artistic, and exceptionally kind. Melissa solved problems we did not even anticipate. She made it so that we never had to worry about anything, and trust us, things were objectively chaotic. Due to COVID, our original wedding venue was shut down. We had been planning an elaborate wedding with Melissa for over a year, and we realized we would need to pivot with regard to vendors and location. Melissa replanned our wedding, artistic vision included, within 6 weeks. My husband and I did not feel an ounce of stress because we knew Melissa was taking care of everything. On top of all that, she was able to wrangle our large Egyptian families with incredible grace. Anyone with a large family knows that this is a near impossible task, but Melissa with her years of experience and huge heart, made our day perfect both logistically and emotionally.
The only concern you should have is getting attached to this wonderful woman. We did not want the wedding planning to end only for that reason. Melissa is a master at what she does, and we are exceptionally lucky to have her as a friend now.

Leslie C.

Married on 04/24/2021

Wonderful!

Melissa was such a pleasure to work with! First and foremost, her support during our covid postponement was unparalleled. I always felt like I could call her and ask her questions, share concerns, and resolutions were always made to any hiccups. Once we got our new wedding date plans in ordered she got down to business! I'm definitely an overly involved bride, and as a project manager for work, I tend to try to wrap my arms around every detail, I like to have control of things. Melissa handled all my excessive communication and details with absolute grace and support! She always made me feel like everything would be absolutely perfect, and it was! Our wedding was the most magical evening of our lives. But where Melissa really shined was in her day of coordination. To be pulled in a million directions, by a million people with a million personalities and maintain her kindness, professionalism and grace is truly remarkable. Any issue that came up (which were nearly none since everything went so well leading up to the day) boom she was there with the fix. And every time I checked in or asked how things were going, she always assured me everything was great and I know it was. Melissa has made me feel like she has our back, I knew/know that if there was any concern or a situation we didn't know how to navigate, she always had a solution and suggest that had our best interest in mind. She is incredibly valuable! We had some wind issues that made our napkin settings and table chart get a little wild and she was on it getting it taken care of. When she wasn't by our side getting us through the program of the evening she was answering guests questions, helping all the vendors, bussing tables, moving centerpieces, adjusting decor, coordinating the schedule of events, setting things up, tearing things down, I swear she probably walked 15 miles just in the 6 hours of our wedding. Then, at the end of the night, she literally disassembled the reception in record time! This was so valuable to us as it gave us time to enjoy the final moments of our night. We got to dance around and be silly, really visit with the few remaining guests, have great conversations with our vendors all while she did the work of cleaning up. Those last few moments are ones we really relished in because we knew our night was over, and having her there was just such a weight lifted off our shoulders. We could not be happier with how our wedding went, it was the most special night of our lives and we are so thankful we had Melissa there to help make it such a memorable evening.


Meredith L.

Married on 04/10/2021

Melissa gets the job done!!

Melissa and her team are THE BEST! Obviously the last year hasn't been easy to be a bride and plan a wedding-and Melissa was always available-cool, calm and collected-at all times. She always picked up the phone when I needed her or was available via text, and if she didn't have the exact answer at the moment, then she found an answer or brainstormed ideas and solutions. It was so impressive! We had to change venues less than 2 months before our wedding (due to covid) and she was a rockstar...she took care of everything-correspondence with the new venue, she had the BEST recommendations and relationships with other vendors. I could go on and on...I've already referred/recommended her to some friends who are getting married this year and would hire her and her team time and time again. Our wedding day was the most perfect day because of Melissa!!!
Are you interested?
Send a message