Reviews
5.0 out of 5 rating
Quality of service

5 out of 5 rating

Average response time

5 out of 5 rating

Professionalism

5 out of 5 rating

Value

5 out of 5 rating

Flexibility

5 out of 5 rating
100%
Recommended by couples
10 User photos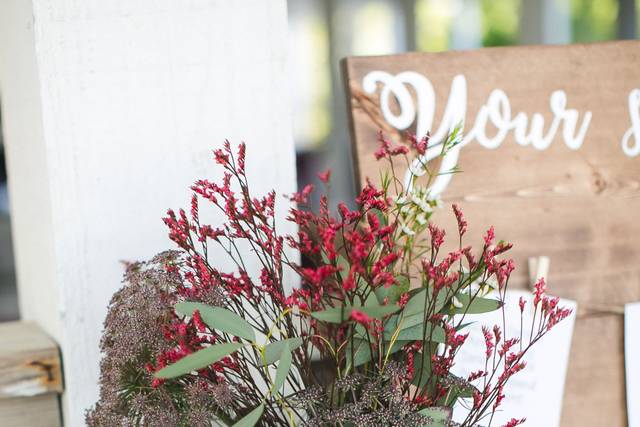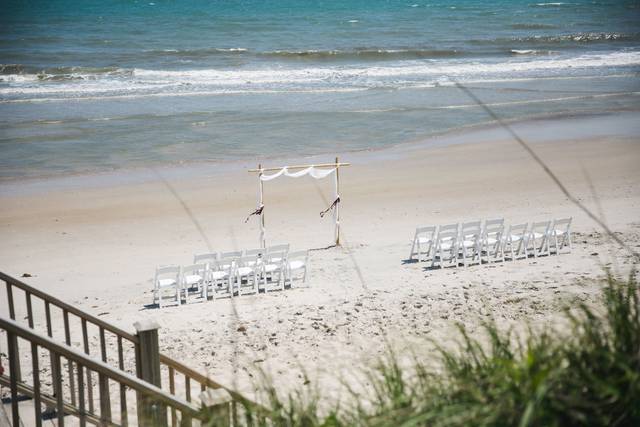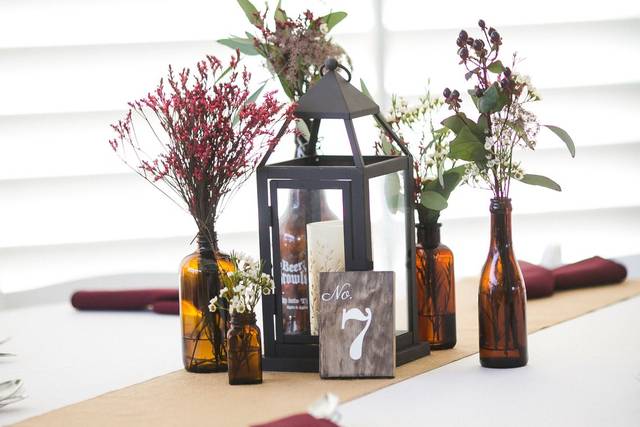 + 6

photos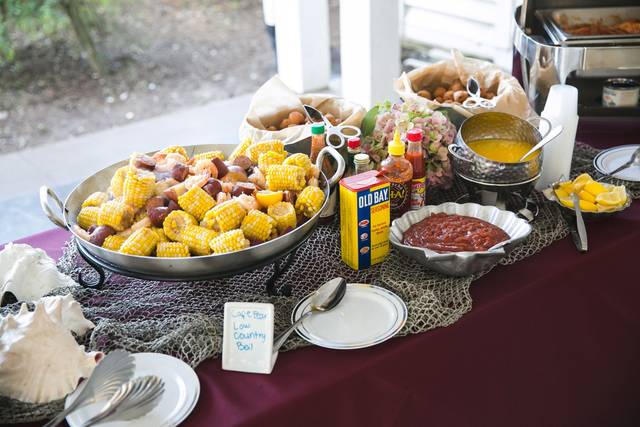 Rachel N.

Married on 11/09/2019

If I could give Rebecca 10 stars I would!

I seriously cannot recommend Rebecca at Honeysuckle Events enough! She thought about so many little details that I would never have. I got her medium package, but I felt like she went above and beyond to make my wedding everything I hoped and dreamed. She has a online tool to plan your budget, make seating charts, etc. which is awesome. Then I met with here maybe every few months and as it got closer we checked in via email, text and phone when necessary.

100% my wedding would not have been as amazing without Rebecca. So many little things went wrong but I didn't even notice because she handled all of it without troubling me. My husband and even his groomsmen noted how they always knew where and when they were supposed to be somewhere because Rebecca made sure everyone knew what they were doing and when.

I can't say enough great things about her!

Amy

Married on 10/05/2019

Amazing flowers!

Shelley did a beautiful job with the flowers at our wedding. She was great to work with and I'm so glad we chose her. All the flowers and greenery turned out exactly how I envisioned it- She got my wedding vision right away!

Melissa R.

Married on 09/22/2018

The perfect planning experience!

It's hard to think about investing in planning help when most of our wedding party, both moms, his sister, and even friends at work are full of ideas and offers of help. But when it got to the point that even managing those started to become overwhelming, we found Rebecca. We are SO glad we did!

From the first phone call, she really wanted to know all about our background, likes, dislikes and worries, along with as much as we could tell her about what we wanted out of our wedding day. She got so fluent in all of it that she could introduce things we'd never have thought of but instantly fell in love with, anticipate and resolve issues before we were even fully conscious of them, and put every worry to rest before it took hold. She's not only really creative, finding all sorts of ways to include different pieces of our story, but she's also meticulous about every detail and an inventive problem-solver besides! We never had to choose "the lesser of two evils" in any decision because no matter what the situation, she could always find more and better options.

Are you interested?

Send a message

Kristi B.

Married on 08/27/2018

Outstanding

Rebecca is very detailed and will make sure that everything you want and didn't know you wanted will be done. She is very thorough and her suggestions on vendors were perfect. Her assistant on the day of the wedding was so sweet and fun as well.

Sydney

Married on 06/22/2018

Daniel and I didn't know anything about wedding planning or design, so we thought it would be a good idea to have a little more help than we thought we'd need. It was definitely the right decision! Daniel and I had a basic concept: We wanted a nautical wedding, but not the cliché nautical wedding with navy and coral and anchors everywhere. Rebecca had a vision — she asked questions i would have never thought about, came up with a way to tie all our ideas together, helped us customize our color scheme, added some rustic coastal touches, and even tracked down a lot of the décor herself — and she turned that vision into a reality that included everything we wanted and more. Her attention to detail in both of our wants and requests was amazing!

She also has extraordinary knowledge on everything that has to do with weddings, and she's great at coming up with plan Bs and even plan Cs. When something didn't work out right in our favor, she was quick to go through her bag of tricks to see what kind of magic she could pull out. (When our ideas for a wedding-night hotel fell through at the very last minute, she even found us a one-night stay in an adorable B&B downtown that was well under our budget!) Not only was she my planner, she was our friend and confidante, guiding us through all kinds of family dynamics and always knowing not just what to say but how to reach a compromise to make everyone (but mostly me!) happy. Once it was time for the wedding, she took over the reins completely and eliminated a ton of stress by having not only vendors but wedding party and family address details and any questions directly with her.

Seeing all the magic that happened on the wedding day was amazing, and I couldn't have done it without her.

Mary

Married on 06/01/2018

My wedding was a destination wedding to N. Topsail, and I had to plan everything from Kansas! I would not have been able to plan this wedding without Rebecca. She is AMAZING! I was a DIY bride with a destination wedding, and Rebecca was the perfect yin to my yang. She would listen to my ideas, and help me improve my own wedding designs. She has amazing knowledge about flowers, and was able to suggest the right flower combinations to go with my overall vision! She knew the perfect bakers and caterers, which I booked on her suggestion (I couldn't fly down to taste test). If you're wondering, the flowers were perfect and the food tasted DELICIOUS! I didn't think I would need a wedding planner, but Rebecca made planning and the day-of my wedding so much better. Not only did she help me plan the wedding, she was a life-saver on the wedding day. She helped coordinate the vendors, set up the reception area, and even made the arbor look amazing in the hot NC heat! Having a wedding planner only helps a bride: the wedding planner asks the right questions, coordinates with vendors, and lets you relax on your wedding day. Rebecca is truly amazing at her job, and you can tell that she loves her work!

+ 3

photos

Lakota

Married on 11/18/2017

Thank goodness for Rebecca and Honeysuckle Events. We planned our wedding from out of state while buying a new house and in graduate school. Without her organization, attention to detail, and great working relationship with other vendors, we never could have orchestrated the wedding of our dreams. I cannot thank this team enough and wouldn't have changed a thing!

Callie

Married on 10/21/2017

I'll sum it up for you. My wedding wouldn't have been as wonderful, on time, organized, and beautiful without Rebecca. I highly recommend her to whoever is looking for their perfect day without ANY stress. She thought of everything I would need and then some!

Dany

Married on 10/06/2017

After initially planning to hire someone for day of coordination only, I'm so glad we both found Rebecca and decided to do full planning instead. As I am very organized and had a vision of what I wanted, I didn't think we needed anything more than someone to manage the vendors and schedule on the day of. I was most definitely wrong...our wedding certainly wouldn't have been the same, and may not even have been possible with just a day of coordinator. There are so many details and unforeseen difficulties that arise in all weddings but particularly in planning a destination wedding, and I'm glad we had a professional to help us troubleshoot all along the way. We worked with Rebecca for an entire year, and she was always readily available for every, seemingly endless uncertainty or crazy new idea I had. Her planning software made communication, sharing inspiration photos, and keeping all brainstorming and planning details organized easy and constantly accessible to all involved. It was worth every penny to have Rebecca to juggle the many intricacies of planning a destination wedding and problem-solve every minuscule, or at times large, issue that I otherwise would have struggled with from states away. Most importantly, on the day of, we didn't have a single worry and could focus solely on enjoying the day, as we knew Rebecca would handle any "fires" that did arise and make sure everything went off without a hitch. I would definitely recommend Rebecca to anyone planning a wedding. She will help create the wedding you imagined via Pinterest, including ideas you hadn't even considered and resolving issues you couldn't have foreseen.

Claire

Married on 06/17/2017

Where do I even start with Rebecca?! She was absolutely amazing. I can honestly say that I had my dream wedding, and I have to say a huge part was due to having her by my side. Rebecca was not only our day of coordinator, but she helped to create a vision board when we first started the planning process, which aided in creating a stunning wedding. She was always there for advice when needed, as well as much needed guidance when we felt "stuck." The timeline she created for the day of the wedding was loved by all of my vendors. They were appreciative of her efficiency, as was I. I could not imagine my wedding going any better, and I am truly thankful we decided to hire Rebecca.

Lisa

Married on 05/20/2017

Where do I begin to rave about Rebecca and her team? I would give her 20 stars if I could. I would 100% recommend her services to any bride in need of a wedding planner! Not only was she flawless the day of, but she assisted for 6 months leading up to the big day. From vendor recommendations to budgeting to linen colors, Rebecca was there every step of the way. Every detail of the wedding was perfectly planned and it would not have been nearly as wonderful without her and her dedicated team. THANK YOU Rebecca and Honeysuckle Events for the best night of my life.


Susan

Married on 05/20/2017

As a mother of the bride, I needed help and I can't tell you how wonderful Rebecca is. She was a dream come through for us. She was with us through all of the planning stages of my daughter's wedding. He attention to detail is amazing. She was always there in times of stress and relieved us of most of it. Rebecca is an amazing event planner and you will not be disappointed with her services. Thank you, Rebecca for helping my daughter achieve the wedding of her dreams.

Reed

Married on 03/25/2017

Thank you, thank you, thank you!!! We are so incredibly grateful for Rebecca and have so much to thank her for personally. In all the hesitation around hiring a planner and no clear vision for our wedding, Rebecca Hoeckele was the best decision we made by far! The only thing I knew at the moment we decided to hire Rebecca was our free time was very limited, we had zero knowledge of the wedding planning space and I lacked a full blown Pinterest board detailing my every wedding desire. With roughly 6 months to pull it all together and attempt to keep our sanity intact, we needed to act fast! We quickly recognized that we didn't know what we didn't know so we would need someone that was up to the challenge, responsive to our many questions yet accommodating to our busy work schedules. Ultimately we needed someone that would be able to hold our hand and guide the many decisions we were soon to make. As much as I hated to admit it, we needed as much help as one could offer and for all these reasons the full planning package made the most sense logistically and financially! Oh boy, if we knew then what we know now, we would have hired Rebecca immediately following our engagement! Rebecca proved to be worth so much more than the minimal fee she charged for ALL that she really does!

Rebecca's knowledge of this space and the industry, her creativity, patience, professionalism, her ability to take an idea and turn it into a beautiful vision (and ultimately the perfect wedding day), her undeniable talent, kind-heartedness & friendship ... these are just a few of the many things we love about Rebecca! We can never thank you enough for all you did to make our wedding day exactly what we hoped for and more! Thanks to you, we will always cherish the beautiful memories of such a special day and continue this life together with the friend we gained through it all.

- The Thompsons

Leslie

Married on 10/03/2015

Rebecca's sensitivity and artistic eye marry magically with her attention to detail and keen vision of the big picture. Her actions speak for themselves, so Iet me give you an example of how she takes the time to fully understand her clients:

I had talked to the florist on my own, and she'd shown me pictures of the flowers they could order. I gave her the okay and later described the vision in my head to Rebecca. The day before the wedding, Rebecca swung by the florist to pick up flowers for our rehearsal dinner. When she saw the bouquets ready to go for the next day, she realized the flowers the florist had received, although the same variety I'd been told would fit my vision, were much more red than deep pink. I know this seems like a small quibble, but the new shade distracted from the paper flowers that I'd hand-made for the bouquets. There was a lot of sentimental weight surrounding those paper flowers; they were my favorite thing to tell people about for our wedding, so Rebecca knew what they meant to me. She recognized the way the red flowers detracted from the paper flowers' significance immediately, and worked out a stunning alternative with the florist before it became my problem.

She presented the alternative to me for final approval, but because the problem was basically solved by the time it was brought to my attention, I didn't spend a second worrying. They say that there's one disaster and one miracle on every person's wedding day. Well, I know Rebecca was the miracle, but if there was a disaster, I never heard about it.

Chase

Married on 09/19/2015

Had to make an account here just to write this review.

Rebecca is amazing. She has a way of asking questions that makes her better at getting what you want than you are. Once she figured out how to implement all our half-baked ideas in a way that made sense not just thematically but logistically, she took the tone and elements we'd created and suggested tweaks we'd never have thought of.

She really offers a unique service! Going into our wedding, for example, we knew we needed a DJ, so we searched for and found one that matched our requirements in ability and price. Pretty straightforward. But Rebecca provided services I didn't even know we needed until she was there solving problems and elevating every single element of our wedding.

Her creative guidance, combined with her ability to distill your own voice and ideas in a way you don't yet realize is possible, is like nothing I've ever seen. Do yourself a favor and find out what she can do for you!

Lawrence

Married on 09/03/2015

My wife and I are creative people, we had a pretty good idea of the things we wanted to incorporate into our wedding, and we had plenty of volunteers to help with the work itself. We were so sure we could handle it that when my mom talked my then-fiancée into hiring a planner, I was also sure that it would be a waste of money and effort.

I could not have been more wrong. Without a doubt, it was the smartest money we spent.

We hit so many bumps in the road that, in hindsight, I don't know what we would have done without Rebecca. With her at our side, wrangling all of the meetings, tours, tastings and payments was a breeze. She introduced us to a venue that met all our requirements and — after we'd fallen in love with it but thought we'd have to pass because of the cost — found a deal (50% off!) that made it a reality. And when we decided at the last minute that we wanted to do pies for our dessert, she located an adorable pastry shop 10 minutes away from our venue AND talked them into delivering the pies, which they don't normally do. She worked easily with all our vendors, bringing everything together more seamlessly than I thought was possible. Finally, the timeline – which was more complex than I thought a document could be – ended up being a walk in the park on our end. Once we approved it, we never gave it another thought.

With every single decision, we just had to show up and tell her whether or not we liked something, and she created a wedding out of it. Thanks, Rebecca — you gave us an amazing day!

Megan

Married on 08/22/2015

Working with Rebecca was amazing! We had so much chemistry--talking to her about my wedding ideas was like talking to an old family friend. She was excited about my ideas, yet had the experience and insight to turn the ideas into reality. I felt like she really cared about me as a person, cared about my then-fiance and I as a couple, and was invested in giving us treasured memories of our special day. With her at the helm, I was able to relax and enjoy the ride. The BEST thing that happened to me during the planning process was my future mother-in-law bringing Rebecca's skills to my attention!

Nicki

Married on 07/27/2015

When we began planning our wedding, we wanted to do everything on our own so everything would have our personal touch. We were convinced that nobody else would be able to see our vision or understand what we wanted. We didn't want a run of the mill wedding. A few months before our wedding I started losing sleep thinking about all of the details.
By the end of our first meeting, with Rebecca we were convinced that she not only saw our vision, but also would be able to help us make it happen. She offered suggestions and encouragement without ever leading us away from our original ideas. She and her team were creative and enthusiastic and always took a moment to make us smile when we got stressed.

We couldn't have done it without her!


Wow! Is there anything about our wedding that Rebecca and her team at Honeysuckle Events *didn't* make better, or easier?

We had LOTS of volunteer help (probably too much!) — an aunt on the West Coast who wanted to do all the flowers, a family friend determined to make the cake, a cousin excited to try out his new DJ rig, two dozen friends and family members ready to help decorate the sanctuary for the ceremony and the tent for the reception, moms preparing all the food for the rehearsal dinner …

It could have been absolute chaos if Rebecca hadn't anticipated potential problems AND smoothed out the wrinkles so gently and tactfully that she ended the weekend with 30 new friends. She found a local floral wholesaler and worked with us to finalize our flower selections, helped transport the as-yet-unassembled cake layers, kept our volunteer "decorators" moving in the same direction, peeled my mom off the ceiling more than once, and reined in the DJ when his enthusiasm for the Cupid Shuffle threatened our caterer's timeline.

We never could have brought ourselves to refuse all the loving offers from family and friends. But we're so very grateful for Rebecca's talents in shaping and guiding all that enthusiasm into a beautiful and stress-free day.

On the day of our wedding, Rebecca and her team flawlessly brought our dreams to life, creating a magical outdoor reception space that honored our families of origin as well as the life we were creating together. They incorporated my grandmother's antique table as the cake table in our outdoor reception space, something I never would have thought to do, and created an amazing display of family photos in our "family tree," truly a highlight of the evening for all attending.

Rebecca and her team took complete charge of all of the vendor activities, coordinating and running interference whenever there was a concern. We were able to completely enjoy our day without ever thinking about what was next on the schedule; we were simply whisked from one part of the day to the next.

Looking back, we would never have been able to have such a beautiful wedding without Rebecca and the team. They are truly an amazing and talented group of people. I have recommended them to several friends, and every one of them has been pleased with their personal touch and professional approach.


We got married on a shoestring budget, and had a family friend who agreed to do all the day-of coordination, but the splurge that was most worth it was hiring Rebecca for the event design portion. She was the most supportive person I talked to throughout the planning process. She's so genuinely kind and open! We're a quirky, off-beat sort of couple, so there were a few times that I approached a wedding vendor sort of apologetically, saying "I know this is kinda weird but this is the sort of thing we'd like" ... well, not once after talking to Honeysuckle Events did I feel the need to do that! Honestly, seeing the way she brought our vision together into something so beautiful and cohesive gave me so much confidence! I would make recommending Honeysuckle Events to people my full-time job, if I could. Working with Rebecca is money extremely well-spent.

Rebecca Hoeckele and her team truly saved the day when my wife and I got married. Having experience in the catering business, and the art of throwing large parties, my wife and I thought that we could handle the planning and execution of our wedding – for 220 of our closest family and friends – on our own; and that it would not really be a big deal. Well, that fanciful notion was thrown out the window early in the planning process. We determined very quickly that there was no way we could either enjoy the several month period of engagement before the wedding, or the wedding day and reception that followed, if we did not have some help. We really did not want to tear our hair out planning with vendors, or spend our own special day orchestrating details and solving problems, when somebody else could help us do that. So, we contacted Rebecca for help. That was the best decision we made during the entire planning process.

Our wedding day was perfect; the team worked from early morning to late at night to make the event perfect for our guests and us. Rebecca very efficiently and pleasantly solved several unexpected personnel problems with our wedding party before the ceremony, and the reception flowed seamlessly and without a hitch, despite the torrential rain. We honestly could not have done it, and sincerely would not have been able to enjoy it, if we had not had Rebecca and her team orchestrating our day, and personally assisting us when we needed it. Our thanks and extreme gratitude goes out to Rebecca and her team.
Are you interested?
Send a message