Reviews
4.8 out of 5 rating
Quality of service

4.8 out of 5 rating

Average response time

4.8 out of 5 rating

Professionalism

4.8 out of 5 rating

Value

4.8 out of 5 rating

Flexibility

4.8 out of 5 rating
96%
Recommended by couples
154 User photos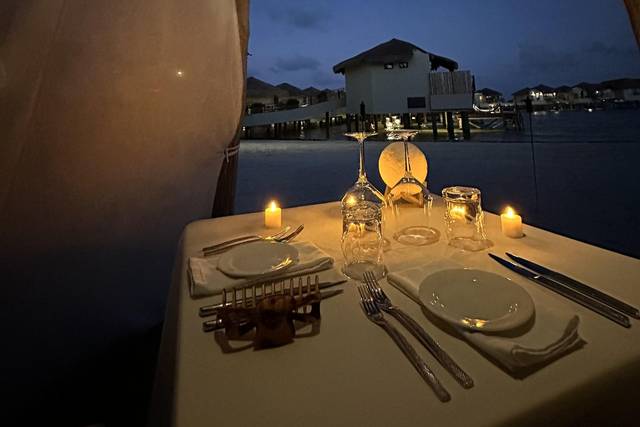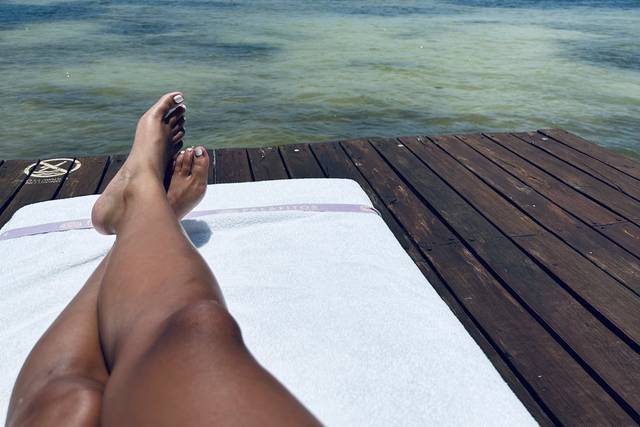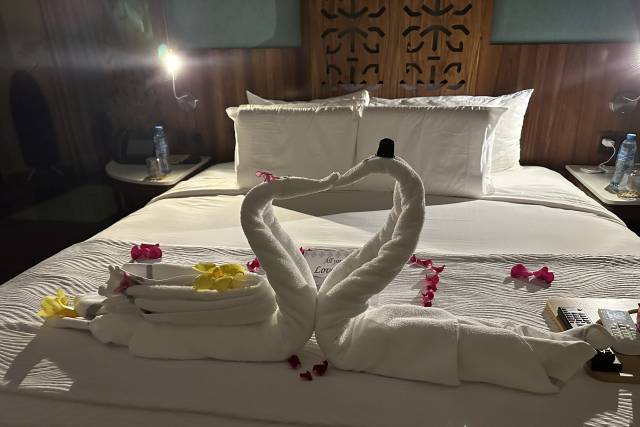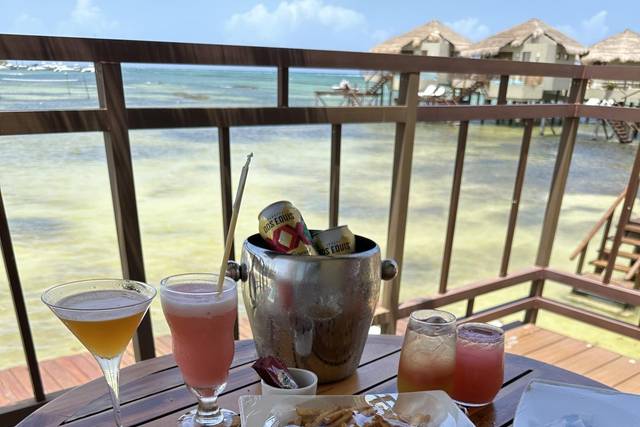 + 150

photos
Featured

Eric H.

Married on 09/09/2023

Helped make the Honeymoon the best it could be

Steve made excellent suggestions to the location (Saint Lucia) and the type of room and serve we received at the Sandals resort. He was able to assist with air fare, booking and assisting with a spa credit for $150.

Honeymoons, Inc.'s reply:

Thank you for the review Eric and again, Congratulations! I'm so glad you had a great honeymoon at Sandals in St Lucia.

Angela H.

Getting married on 03/31/2024

Catherina is awesome!

I dealt with Catherina for booking our honeymoon to Maui and she listened to me when describing what we were looking for. She was super quick to respond and very thorough with everything! So easy! Thank you so much!!!

Honeymoons, Inc.'s reply:

Thank you so much for your review! Catherina is amazing! Thank you for allowing us to be a part of your big day! Congratulations again!

Roxanna R.

Married on 11/18/2023

Truly a magical honeymoon

Catherina Eberhart was fantastic. She was so helpful at every step of the process. The resort was amazing. It was a MAGICAL honeymoon stay!

Are you interested?

Send a message

Noah W.

Married on 10/22/2023

Amazing!! Would use again for sure

Catherina was so helpful and patient with us!! She was available very quickly and would check in just to make sure everything was good. Would recommend her to anyone!

Zach J.

Married on 07/15/2023

amazing experience

Was very helpful in finding our perfect honeymoon spot

Honeymoons, Inc.'s reply:

Thank you for the review Zack J. Congratulations again! Thank you for letting us be a small part of your BIG day.

Branisha W.

Married on 07/09/2023

Best Honeymoon Ever!!

Catherina was absolutely amazing! She found us an amazing 5 star resort, transportation, flights, and travel insurance all within our budget. We stayed at Atelier Playa Mujeres in Cancun Mexico and my husband and I are already discussing planning our trip back! Anytime we had any questions, Catherina was always available and very knowledgeable. When we arrived on our honeymoon, the company Nexus was our transportation and company that helped us throughout our trip with anything we needed. They were incredible! If you are looking for a travel agent to book your honeymoon or any trip in general, Catherina is the one to book!! She managed to get us a deal at our resort that was less than if we booked directly through the resort and it was still less even with our travel insurance, transportation, and flights included! She made our honeymoon and our very first trip out of the country truly the best. Thank you!

Honeymoons, Inc.'s reply:

Thank you for your review!! Catherina is amazing! We're so happy to hear great things about your honeymoon. Congratulations again!

Allison

Married on 06/11/2023

Absolutely Wonderful

The easiest way to plan a honeymoon, hands down. Of course, I was stressed about the wedding planning, but not once was I worried about the honeymoon! Catherina gave us so many options in our price range, told us what each destination offered as benefits, and got us all the honeymoon deals— we didn't have to do anything but pick a place! We picked the Palafitos Overwater Bungalows in Mexico and ABSOLUTELY LOVED IT. So private, spent more time in the ocean than ever, never had to leave our room (and actually didn't for the first 3 days!), beautiful scenery, beautiful room, great food, fun events, private dinner on the beach, the butler was AMAZING, and we loved the pool and outdoor shower. Really the best, most relaxing trip. So so thankful for Honeymoons, Inc and Catherina.

+ 8

photos

Honeymoons, Inc.'s reply:

Hi Allison, Congratulations on the wedding and honeymoon! We are so happy to hear you had an amazing honeymoon at Palafito Overwater Bungalows. That resort is a special place. Thanks for acknowledging Catherina. She is a gem.

Christian R.

Married on 05/26/2023

Great Team

Really enjoyed my experience with the group. They were professional and responsive!

Honeymoons, Inc.'s reply:

Thank you for the review Christian! Thanks again for the business. We loved working with your whole group that went to Excellence Oyster Bay.

Arthur

Married on 05/26/2023

My nieces wedding

Diane was a pleasure to work with. She respond to our questions and our emails properly in a professional manner would definitely recommend.

Honeymoons, Inc.'s reply:

Thank you for the review Arthur. We are happy to hear Diane was a pleasure to work with. She is a true professional:) Thanks again for the business.

Lamar T.

Married on 05/26/2023

Excellence!!!!

Review:

We had the pleasure of working with Diane Mortland with Honeymoons Inc. as our travel agent/wedding planner for our destination wedding, and we cannot recommend Diane highly enough. From the initial consultation to the final moments of our special day, she exceeded all our expectations and made our wedding a truly memorable experience.

Communication:
Diane was incredibly attentive and responsive throughout the entire planning process. She listened attentively to our ideas, preferences, and concerns, and offered valuable insights and suggestions. Diane's prompt and clear communication helped ease any worries we had, and she was always available to schedule a time to jump on a Zoom call to address any questions or changes that arose. Diane also was attentive to our guests as they planned their travel to our wedding. Diane was able to field their questions promptly and problem solve any issues they had.

Organization and Attention to Detail:
One of the standout qualities of Diane was her exceptional organization skills and attention to detail. She left no stone unturned, ensuring that every aspect of coordinating the wedding travel and coordination with the resort was meticulously planned and executed flawlessly. From her assistance with our venue selection, Excellence, Oyster Bay, Jamaica, to the coordination of all of guests rooms, travel details and coordination of airport transfers, she handled everything with precision, ensuring a seamless and stress-free experience for us and our guests.

Professionalism and Calm Demeanor:
Throughout the planning process, Diane remained professional, calm, and composed. She navigated any challenges that arose with grace and expertise, ensuring that everything ran smoothly. Diane's reassuring presence helped alleviate any stress we had, allowing us to fully enjoy the entire wedding journey.

Overall Experience:
Working with Diane was an absolute pleasure. Diane's passion for her work, dedication to her clients, and commitment to excellence shone through every step of the way! Our wedding day was nothing short of perfection, thanks to her hard work and expertise. We are grateful for Diane's contribution to the most important day of our lives.

In conclusion, if you're searching for a travel agent/wedding planner who will go above and beyond to bring your dreams to life, look no further than Diane Mortland Honeymoons Inc. She is true professional, and we can't thank her enough for creating a magical wedding that exceeded our wildest expectations.

Cheers,
Lamar and Natalie Torrence

Honeymoons, Inc.'s reply:

Congratulations again Lamar. Thank you so much for taking the time to give such a thorough and complete review. We are so happy to hear that your wedding exceeded your expectations and we agree that Diane is amazing.

Curt S.

Married on 05/25/2023

Very Smooth

Kim was very professional and everything she told us was on point. 1st time for us going to the Caribbean all-inclusive. She took care of all the arrangements and made our honeymoon a great experience

Honeymoons, Inc.'s reply:

Thank you for the review Curt. Thanks again for letting us be a small part of your big day and CONGRATULATIONS!

Aisha W.

Married on 05/23/2023

Paradise on earth

My husband and I stayed at UNICO 20*87* adults-only and all-inclusive resort in Riviera Maya, Cancun. The first day of our check-in to checkout our service was impeccable. The food was great! The beach was clean. The drinks were flowing😁. I can't say enough, but we will return!!! This experiences has sold me on adults-only all the time.

Honeymoons, Inc.'s reply:

Hi Aisha, thank you for the review. We are so happy that you had an impeccable stay at Unico. We love that place too. Thanks again also for the business. Which adults only all-inclusive next:)

Zachary K.

Married on 04/21/2023

Honeymoons Inc - very helpful

Honeymoons Inc was helpful in narrowing down our options and providing us with multiple choices once we identified a budget for the trip. We were always given the best available choices from room location, view, and even the resorts on the various islands. Our rep, Catherina, was especially helpful and always quick to reply whenever we had questions.

Honeymoons, Inc.'s reply:

Thank you for the review and the business Zachary and letting us be a small part of your big day! Congratulations again! We agree that Catherina is fantastic.

Grazielle F.

Married on 02/14/2023

Amazing experience with Honeymoon, Inc.!!!

My husband and I were not sure about the destination for our honeymoon. We thought that our biggest dream (Hawaii) was completely out of reach. That's until I talked to Catherina from Honeymoons,Inc. She offered us a great deal with the perfect destinations according to what we were looking for. She was so helpful, answering all of our questions and giving us suggestions on what to do as well. I highly recommend them.
About Hawaii, I felt in love with those islands and can't wait to go back. There are so many things to do in Hawaii. We did hikes, couple's massage on our resort spa, footgolf (so fun), Luau, and beaches of course. We did most activities in Maui, since it's bigger than Kauai, the second island we went. Hawaii is a paradise. Everyone should experience this at least once in their lives :)
thanks Catherina!

+ 11

photos

Honeymoons, Inc.'s reply:

Thank you for the review Grazielle!! Congratulations!! We're so glad you fell in love with Hawaii. Catherina is the best.

Rhett K.

Married on 11/17/2022

Outstanding experience working with Honeymoons Inc

Working with Honeymoons Inc really made a huge difference in our help with adding an easy option to all the complications with bringing 70 people with us to our wedding down in Cancun.
Steve Simmons was our travel agent and I highly recommend working with him. He organized all the shuttles around everyone's flight arrival and return departures. Our one complaint was the shuttle company (Seasons). There were a lot of issues due to the fact that we had multiple flights arriving to Cancun at the same time with their printouts of the shuttles showing the names on them. Some names got cut off and Seasons would not accept others to go on the same shuttle until we contacted Steve directly and he worked with the Season's director. I do think there was some language barrier that provided extra issues here. Once the shuttles got figured out all was great while down in Cancun. Steve recommended and organized our Private Catamaran Charter which was a quick walk away from our resort. He also organized our golf trip for the day after the wedding and had shuttles at the Resort to pick us up and take us back. It made our process to and from the resort super easy. We highly recommend Finest Resorts in Playa Mujeres. Steve worked closely with them to make sure everything went smooth during our stay there for our wedding week. Steve continued to follow up with Classic Vacations when we returned home to make sure the Room credits (from having so many rooms booked for our room block) that we were supposed to receive made it back to my account. He was great to work with throughout the process and super responsive via phone that was a huge help! I highly recommend working with Steve or someone else on his team as we had a great experience!

Honeymoons, Inc.'s reply:

Thanks Rhett, your entire group was a pleasure to work with. Congratulations again to you and Andrea!!!

Kate B.

Married on 11/12/2022

Honeymoon of our Dreams

This was by far the best experience we could have asked for when planning our honeymoon. Diane had all the tips and tricks and perks to make this trip into something out of our wildest dreams. There are things that Diane thought of that we never would have chosen for ourselves and we are so thankful for that. I will definitely be booking future trips with her.

Honeymoons, Inc.'s reply:

Thank you for the review Kate. Diane is a gem:) Thanks again for letting us be a small part of your big day. CONGRATULATIONS!

Katherine

Married on 04/09/2022

The communication was great! We arrived at our location and the wedding was perfect! Couldnt have been better. We loved the personal transportaion rather than getting on a crowded bus to and from the airport.

Bergeline

Married on 08/22/2021

Good experience

Excellent experience❤️❤️❤️❤️❤️❤️

Honeymoons, Inc.'s reply:

Thank you for the review Bergeline!! Secrets the Vine is perfect, right? Thank you again for the business.

Wendy

Married on 06/19/2021

Amazing!!!

We were looking for a travel agent for our destination wedding and wanted them to handle my guests booking. I am happy I found Honeymoons, Inc. when I contacted them I already had a destination and resort chosen. Well, Catherina, went above and beyond and research other options for me. I ended up falling in love with one of the choices she sent and so I booked with the resort to have our wedding there and she took care of our stay booking. Unfortunately due to COVID we had to postpone our wedding for next year. We decided to still go on the trip to their sister resort, since ours did not open as scheduled. The resort was amazing. My booking also included the airport transfer and they were on point to pick us up and drop us off.

Would definitely recommend them. Oh and the most important thing was that I didn't have to pay Honeymoons anything for their service, as other travel agents wanted to charge us.

Honeymoons, Inc.'s reply:

Hi Wendy,
Thank you for the 5 STAR review! We are sorry your wedding had to be postponed but are thrilled that you had a wonderful time. We look forward to helping you with your destination wedding or Honeymoon next year!

Chris

Married on 02/04/2021

Amazing Honeymoon!

This was so easy to do through Honeymoons, Inc. We had some options that we wanted to look into and our agent was able to help us narrow it down and also provide us an affordable price. We were extremely pleased!

Honeymoons, Inc.'s reply:

Thank you so much Chris for your 5 STAR review! We are extremely happy to hear you had such a great experience! Congrats again on your big day and be sure to check back with your travel agent to start planning your next trip!

Kelsey W.

Married on 12/09/2020

Travel Experts

Our travel agent was Catherina, and she is the best! We gave her some different destinations we had in mind, dates, and our budget. She did the rest! She sent us several great options, and we chose Couples Tower Isle in Ocho Rios, Jamaica (highly recommend). We were originally scheduled to go in June, but our wedding date was postponed due to COVID. Catherina changed our flight and hotel reservations for us, and everything worked out perfectly. She also kept us up-to-date on COVID requirements and paperwork that need to be completed so that our travel experience went smoothly, despite the added security measures in Jamaica.

Carly

Married on 11/19/2020

Excellent Travel Services for Destination Wedding - Highly Recommend

Our wedding was November 19, 2020, in the midst of the global pandemic. Honeymoons Inc. helped me from step one, deciding on a resort, all the way to the final steps of ensuring all of our guests had the proper documentation to get into Mexico and get home from Mexico and alleviating the worry of keeping track of changes/proper procedures and update my guests about them. Steve and Debbie worked hand in hand with all of our guests from booking, to transportation, to payment plans, to updated travel information. They were always available and had answers to all of our questions. We had a few people who weren't sure if they were going to want to travel due to the pandemic, and they were patient with them, giving multiple options on how to avoid losing any money if they ended up not being able to attend and ensured they were included in the contract pricing negotiated with the resort. They sent out reminder emails, managed everyone's payments, and sent out important travel information in regards to safety. There wasn't one time that I had to worry about my guests accommodations and there were no issues before, during or after the wedding. I highly recommend hiring Honeymoons Inc.!

Honeymoons, Inc.'s reply:

Thank you Carly for the kind words and five star review. We loved working with your group! Can you believe that was 4 months ago?

Ariana E.

Married on 09/05/2020

Loved working with Honeymoons Inc

The team did great in keeping us updated with travel news amidst the pandemic, they worked with us in rescheduling our honeymoon and were always quick to respond.

Preston N.

Married on 08/15/2020

Easy and excellent

Everything was taken care of for us. Gave us multiple options in our budget and the locations they suggested were fantastic. Great deals and so happy will be using them for other vacations not just honeymoons

Meghan

Married on 08/14/2020

Simplicity at its best

As soon as I reached out, I was contacting by an agent name Catherina. She was wonderful and helped me book the best option within my budget! Once the craziness of Covid began, she was constantly in contact with me to keep me updated on any new travel protocols (we went o Antigua). Due to her attention to detail, we were able to still enjoy our honeymoon without missing any new documents. Any time I reached out with a question, I received an answer almost immediately - many times this was outside of standard working hours. I can not recommend this site enough to have the easiest and best experience in planning your ideal honeymoon!
Are you interested?
Send a message