Reviews
5.0 out of 5 rating
Quality of service

5 out of 5 rating

Average response time

5 out of 5 rating

Professionalism

5 out of 5 rating

Value

5 out of 5 rating

Flexibility

5 out of 5 rating
100%
Recommended by couples
3 User photos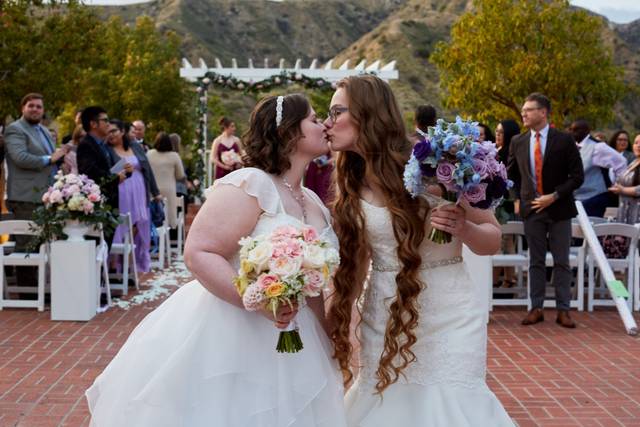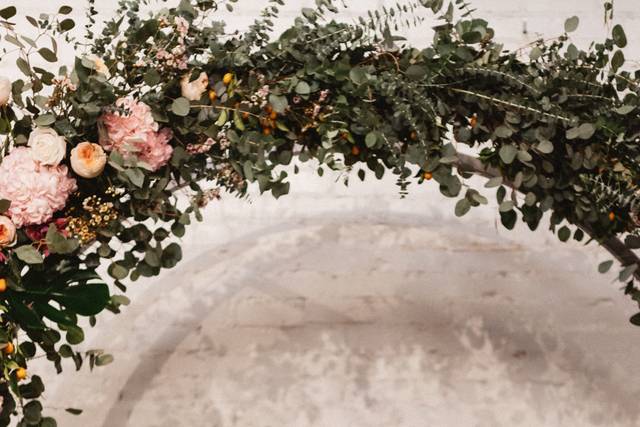 Hannah T.

Married on 05/28/2023

Thank you Jenn and HoneyFitz!!

Jenn and her team were AMAZING! We hired HoneyFitz for full service planning, and we could not have been happier with our decision. Jenn helped us from contracting our wedding venue all the way to ensuring that every detail was perfect on the big day. We will DEFINITELY be recommending HoneyFitz to all of our friends and family!!

Jennifer M.

Married on 04/29/2023

"Best of the Best", Any Venues Dream Planner to Work With

Working with Susan to achieve our mutual clients wedding dreams was truly such an amazing experience! Besides being extremely responsive, Susan was professional, detail-oriented, very-well organized, genuine, and overall a breeze to work with. I come from a position where I work with many different planners with varying personalities and planning styles, I can honestly say that Susan has been among my favorite to work with. Any couple and venue should jump at the opportunity to work with Susan!

Laura

Married on 08/20/2022

Jenn and her team are the best

Jenn and her team were absolutely fantastic. We chose to do 'month-of coordination', but we still felt supported in the previous months ahead of our wedding. Jenn has a great spreadsheet that helped me organize my to-do list, budget, and item inventory for the day.

She/the team answered any and all questions I had via-email, and I felt very supportive of them when dealing with some vendors. They made the day feel seamless, and left me with no worries or stress when the big day came.

Absolutely 10/10 recommend them - best decision we made!

Are you interested?

Send a message

Monica B.

Married on 02/27/2022

This is the team you want to plan your wedding!

Susan and the team at HoneyFitz were absolutely stellar. When my husband and I decided to get married in LA (we live in SF), and decided to have a big wedding (before we knew that Covid would have other plans), we knew that we needed help. We interviewed 5-7 planners in LA and the team at HoneyFitz was clearly the most seasoned, down to earth, affordable, elegant, and experienced. Every interaction and call with Susan has been informative, supportive, and clear regarding next steps. On our wedding day, the event was seamless, the team ran things exquisitely and discreetly, and their professionalism was so evident. I feel like I got to know Susan well throughout the process and enjoy her company, expertise, and truly value her opinion, taste, and eye for design. Our wedding was an absolute dream day and was everything we envisioned. We cannot thank Susan and the team at HoneyFitz enough for their support and work in bringing our vision to life! I wholeheartedly recommend HoneyFitz to anyone planning their wedding!

Gpj

Married on 09/25/2021

HoneyFitz will make your wedding a DREAM!

If you're lucky enough to have the opportunity to work with Jennifer and her team at HoneyFitz, you absolutely must say yes. You will be getting a team that not only knows the ins and outs of the industry, but will give you honest and helpful advice every single step of the way. The wedding industry is designed to make you spend lots of $$$ in egregious places, but with Jenn and her team, you will know that your budget is being executed in as useful and creative a manner as possible. Jenn was absolutely indispensable to our process, and apart from her incredible depth of knowledge, she's also just a JOY to work with. She loves weddings, she loves working with couples, and she has more patience than anyone I've ever met. My husband and I were absolutely in awe of Jenn the entire process, and we cannot recommend her and the HoneyFitz team enough. Also have to give Jenn a shout out for handling our wedding rescheduling process without a flaw - like many couples in this era, we had to reschedule our wedding for a year later than anticipated, but it was handled with such care and love because of Jenn. THANK YOU JENN AND HONEYFITZ! We love you forever!

Lisa S.

Married on 08/07/2021

Amazing planner for our small wedding!

My husband and I worked with Jenn and HoneyFitz for our August 2021 wedding, and we could not have been happier with our experience working with them. We downsized our wedding from 150 to only 15 guests, and Jenn made our backyard wedding absolutely perfect while also keeping the process fun and stress free. Jenn gave us amazing vendor recommendations that matched our specific style and budget preferences, she was quick to respond whenever we had questions or needed help, and she kept us on track while also being kind and understanding as we shifted things constantly. Everything from the flowers to the furniture to our day-of timeline was perfectly executed because of the HoneyFitz team, and we could not have been more grateful for their help.

Stacie J.

Married on 04/24/2021

So helpful! And made my day so perfect!

I had such an amazing experience working with Jennifer and her team at Honeyfitz events! From start to finish she was always so responsive and had such a fun upbeat personality, which helped make the wedding planning process so much easier! I am so grateful we went with them they made our day so perfect! Thank you again! Xo

Sonal B.

Married on 01/30/2021

Made our day!

We don't have enough great things to say about Susan and her team. Our wedding day went flawlessly and we thoroughly enjoyed every minute with them, during the big day as well as in the months of planning leading up to it. Susan understood our vision and easily brought it to life. During the wedding day, I truly felt like the bride as Susan and her team made sure I was extremely well taken care of, all while managing the details of the day. You honestly can't go wrong choosing HoneyFitz Events as your wedding planner! It was the best decision we made.

Olivia

Married on 08/16/2020

Do yourself a favor and hire HoneyFitz ASAP!

Things you want in a wedding planner: Someone you can trust, someone who can pull the dream team together, someone who can roll with your ever-changing decisions and someone who treats you like a friend, not a client. That is Jenn. Jenn worked with me through one postponement and then a downsized wedding due to covid and she was my rock. We went from planning a 200+ person wedding to a 20 person wedding with a live stream. Me: cue panic. Jenn: No problem!

She created (and recreated) timelines and checklists to help us stay on track, gave us amazing vendor recommendations that led to the dream vendor team and turned our wedding vision into a reality. Jenn is the perfect combination of creative and organized. She made what is a daunting, stressful process easy and light. Our wedding day went so smoothly! My husband and I didn't need to lift a finger or worry about a thing. Both our in-person and live stream guests commented on how well organized and put together everything was and how beautiful everything looked. That was all Jenn and the HoneyFitz team.

I cannot recommend HoneyFitz enough. They are absolute expert wedding/event planners and will make your wedding hopes and dreams come true.

Erin C.

Married on 03/01/2020

Loved Susan!

We've been in contact with Susan for almost 2 years up to our wedding date, and she's be an absolute delight to work with. Thank you for helping our day be extra special and helping us plan for so long!

Bahar

Married on 08/17/2019

Honeyfitz is the BEST!

Jenn, Susan & their team were incredible from start to end. I was referred to Honeyfitz by a friend and reached out to Jenn, who is the best! I told her my vision for my wedding and she helped figure out details with me and venues that may fit that theme. Throughout the year-long process, Jenn was always there to help, gave input when needed (especially for someone like me who is so indecisive), and was overall very professional, responsive, flexible and thorough. On the day of, Jenn, Susan & their team were outstanding. My wedding was so organized and everything was on time and flowed perfectly. Most people gave us feedback that it was the best and smoothest wedding they had ever been to. They also made all the decorations I got look so much better than I could have ever imagined! The vendors they recommended exceeded our expectations and really we couldn't have asked for a better day. We are so thankful to honeyfitz and are so happy we hired them. It goes to show the importance of experience when hiring. Honeyfitz nailed it.

Anna

Married on 06/08/2019

Amazing wedding planners!

HoneyFitz did an amazing job planning my wedding! We invited nearly 450 people, which was extremely overwhelming at times. They recommended amazing vendors and helped organize the process, which made planning so much easier. Day of they were total rock stars and made the day run smoothly from early afternoon until 2a when the night ended. I couldn't have done it without them!

Betsy

Married on 06/01/2019

HoneyFitz Events is a Must Hire! Amazing!

I got married in June 2019, and we hired Susan from HoneyFitz Events as our wedding coordinator. The wedding was absolutely beautiful and flawless. We most definitely owe the flawless part to Susan who thought of and coordinated every detail down to the minute with all of our vendors, without ever making us feel pressured. We even felt a bit guilty because we thought we should be doing more. She answered every one of our millions of questions with the utmost patience and joy. She was always available and had a wealth of wedding knowledge stored in her head, eager to share with us. Looking back at the wedding (which most people gave us feedback stating that it was the best and smoothest wedding they had ever been to), I am stunned to think we even entertained the idea that we could handle the logistics without a wedding coordinator, and am SO grateful that a friend gave us Susan's name as the one to choose. Also, her pricing is extremely affordable for how much service you end up getting. We hit the wedding jackpot with Susan. Hiring Susan was the best wedding decision we made, and I am humbled to say we could not have done any of this without her! Thank you to HoneyFitz Events. You enabled us to have such beautiful memories.

Planner R.

Married on 04/07/2019

wedding coordination

Jenn was entirely professional, comprehensive, thorough, flexible and supportive--one of the best vendor decisions!!!

Eunice C.

Married on 03/24/2019

Five Stars!

Jenn from Honeyfitz is amazing! She is extremely quick to respond and always available to answer any questions and/or give advice (even in the latest hours)! She uses her expertise to give direction, makes recommendations, and even gives tips throughout the entire process. Thanks to Jenn and her team, we had a smooth seamless wedding and we were able to enjoy our own party. We seriously didn't have to worry about a thing! What made Honeyfitz even better is the day after the wedding, she sent us a follow-up email with all the things she organized and left behind from the event so that we don't forget to take home. Her attention to detail is impeccable. It was such a pleasure working with her throughout this journey and would definitely recommend working with Honeyfitz.

Kelly K.

Married on 02/02/2019

Absolutely Definitely Surely 100% recommend HoneyFitz Events

HoneyFitz Event is amazing! Susan is super funny, smart, organized, professional, creative and she definitely has her s**t together! Her whole team is fantastic. I want to get married again just so I can work with them! Seriously, your wedding is in good hands if you choose HoneyFitz Event! I am telling you, stop looking, this is it!!!

Helah B.

Married on 11/21/2018

The best team!

HoneyFitz Events are an amazing team! My wedding was just perfect and the coordination was on point. They worked so hard all day and took care of everything.. from the decor to the lighting, to fixing my dress (multiple times), to coordinating with my vendors..... the list is never ending. From the moment I spoke with them on the phone I just had such a wonderful experience. my wedding day was beyond perfect and cant thank them enough!

Emily

Married on 10/19/2018

My Favorite Vendor

Hiring Jenn at HoneyFitz for planning services was the best decision we made in all our wedding planning. We found her and Susan based on a recommendation from another vendor and are so glad we did! We were planning from New York, and one of my criteria for our vendors was that they be accessible via email. Jenn was truly a star - even 6+ months out, she would get back to me with thoughtful answers to my questions within a few hours 95% of the time. If it had something I wanted to discuss, she made time to hop on the phone with me. She had terrific and insightful vendor recommendations, great tips for managing time/stress/tasks, and AMAZING day-of coordination skills - she kept stressful details off my plate so we could really enjoy the moment. And everything went off without a hitch! She and Susan run a tight ship and I'd trust them with wedding planning again and again. Plus, it's an amazing value based on the wonderful services they provide. They're the best! Hire them!

Tracey

Married on 09/02/2018

Couldn't imagine our wedding without Jenn from HoneyFitz and her team! The process leading up to the wedding was professional and meaningful. On the big day, I was at ease knowing they had everything under control - from big timeline dependencies to little decor details. I would recommend HoneyFitz to all brides, especially those who may be a bit of a perfectionist. Thank you for all you did!

Max F.

Married on 08/18/2018

The best! Sweetest girls and our wedding day was stress free!

We had a home wedding so we decided to hire planners, as there's a lot of things to sort out. Jenn and Susan were so sweet, efficient, and accommodating. Our wedding day was honestly perfect, and we have them to thank for that. There was one vendor who messed up on the day of, but the girls handled it so smoothly, nobody even knew there was an issue until we caught up the day after. We highly recommend HoneyFitz for a stress-free, beautiful wedding! :)

Maria

Married on 07/28/2018

I almost never write reviews, but for this team I absolutely had to share our wonderful experience because we couldn't imagine the wedding process without them. HoneyFitz Events put together the wedding of our dreams and are the most professional, organized and lovely team to work with! We worked with Susan and Jenn from the beginning to help plan our wedding and they are the reason why our vision came to life and it was the most PERFECT night of our dreams!

We've heard from so many people how daunting the wedding planning can be and how it's such a stressful experience. We had the complete OPPOSITE experience all because of Susan and Jenn. We primarily worked with Susan throughout the year who kept us on track, organized and guided us throughout the process. She was always available for any questions we had and would follow up if we were behind! She kept us ahead of schedule to when the week of our wedding rolled around, we were able to enjoy our time with family and friends that traveled all the way to celebrate with us. Everyone kept saying how calm we looked and it was because we weren't worried about the small details anymore (thanks to Susan!)!

That takes us to our wedding day. The second we saw Susan that morning she put everyone at ease, even my mom! As the day picked up and things got a bit busier, Susan was always calm and completely on it. There were a lot of moving parts in our wedding (2 locations, transportation, two different bands, etc.) and somehow Susan and her team managed all of it without a glitch. The day was perfect, the ballroom was perfect - everything was above and beyond anything we ever imagined! We are SO grateful for everything this team has done for us. Detail matters to them and making sure you feel like their only client matters to them too, and this showed every single time we met with them in the year. They put so much time and care into our wedding to make it perfect, and it was beyond perfect. Thank you ladies!

Alexa

Married on 07/14/2018

I feel incredibly lucky to have had Jenn and Susan as my wedding planners! These ladies have a wealth of experience and, from the moment I met them, I knew we were in good hands. Jenn and Susan are extremely trustworthy, detail-oriented, and well organized. They are also bright, cheerful, and funny. They somehow manage to feel like your dearest friends while, at the same time, remaining incredibly professional throughout the entire process. Jenn and Susan always made me feel like a priority by responding promptly to calls/emails/texts and answering all my questions, even when they were silly and even when I was asking them for the hundredth time. Ultimately, my wedding day was the absolute best day of my life and, thanks to Jenn and Susan, I felt entirely at ease and didn't have to worry about a single thing. I love these ladies and wholeheartedly recommend Honeyfitz Events for all your wedding planning/coordinating needs!

Katharine

Married on 11/04/2017

HoneyFitz Events completely exceeded our expectations in every way. I was initially of the belief that we didn't need planners and that I could do everything myself (wrong!). I'm SO glad we hired them because they were, without a doubt, the main reason that our wedding day flowed so perfectly. Susan and Jen went above and beyond and were with us every step of the way, responding to emails in an extremely timely manner (always with a cheerful attitude), providing sound advice and insight into wedding industry standards, keeping us accountable and on top of all our outstanding to-do's, and just being an overall pleasure to work with on our wedding planning journey. Our wedding day was the most amazing day EVER; if there were any snafu's, we never knew about them because Susan and her team were so on top of everything! I would recommend HoneyFitz Events ten times over.

Estelle

Married on 11/04/2017

Because of the expertise, caring, professionalism, and amazing efficiency of HoneyFitz Events, my daughter's wedding was pulled off without one hitch! I personally only worked with Susan, and she was "on it" from the beginning...stayed throughout the entire event and saw to it that everything was perfect. And perfect it was--we couldn't have had the beautiful wedding event that we did have without these planners. I HIGHLY recommend them and give them 100 gold stars! So grateful to have worked with them, and so grateful for all of their endless efforts.

Kimi

Married on 10/15/2017

Susan and Jenn at HoneyFitz did an amazing job planning our wedding at Belmond El Encanto in Santa Barbara and we were so happy with the way everything turned out. They are on top of it from the beginning. They met with us multiple times throughout the wedding planning process to discuss our vision and all of the details in between from the ballroom layout to the linens and provided vendor recommendations. On the day of our wedding, they helped keep everyone calm and everything running smoothly according to the timeline. Our families, friends and Alex and I had a blast. It was a wonderful day!
Are you interested?
Send a message