88 Reviews
Recommended by 98% of couples
Quality of service

4.9 out of 5 rating

Average response time

4.9 out of 5 rating

Professionalism

4.9 out of 5 rating

Value

4.9 out of 5 rating

Flexibility

4.9 out of 5 rating
9 User photos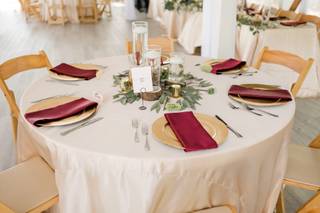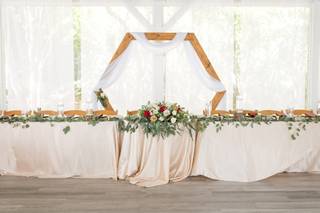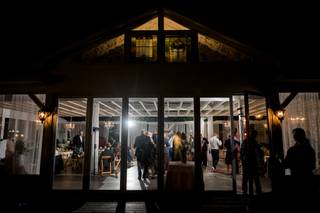 + 5

photos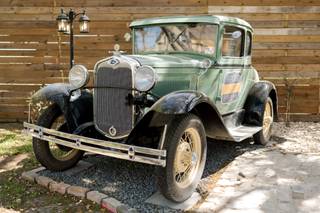 Jackie O.

Married on 04/09/2022

Best venue

Hodge Podge Lodge was the perfect venue. It was everything I was looking for. Absolutely everyone there is a dream to work with. Becca was so incredibly helpful. She toured us around the venue and was our main contact person until it got closer to the wedding. She answered all of my questions (and there were a ton) very quickly and was so accommodating. We also had HPL cater our food and it was absolutely delicious. All of our guest talked about how much they enjoyed there meal. Veronica works with HPL as a coordinator and I can honestly say I could not have done any of this without her. She was so on top of everything. She decorated everything better than i could have imagined. She kept the day running smoothly and I will never be able to thank her enough for how perfect she made everything. HPL is definitely worth a visit.

+ 5

photos

Katy

Married on 03/10/2018

HPL was the perfect choice for our wedding! The staff was so accommodating and did everything they could to make sure our day was perfect. The space was beautiful, and the food was delicious! I would absolutely recommend them to anyone looking to get married in the Houston area!

Hodge Podge Lodge's reply:

Thank you Katy for sharing your special day with us! You are a treasure to serve and we could not be happier for you two! Many blessings for eternal bliss and a lifetime of wonderful memories! Thank you for allowing us to play a small role in your new beginning! Hugs to your both!


Amy

Married on 10/13/2017

I am absolutely in love with the HPL house! The staff is amazing and they're always working to make this wedding venue better and better! I would 100% recommend this to any couple looking for something unique and vintage inspired. We got married mid-October and we still receive many compliments on how beautiful our wedding was! We were also lucky to stay in the house the weekend after because we were unable to go on a honeymoon. Alfred and the breakfast every morning was the perfect start to our days as a newly wedded couple!

Are you interested?

Send a message

Becca

Married on 09/16/2017

What blessing it was for us to have our wedding reception here. All staff beginning with the owners to our wedding planner, caterer, DJ, and clean up crew were beyond amazing and so nice. I never felt stressed or worried at any point. Everything was so organized and the night flowed so well. I would highly recommend this place to anyone and everyone.
Thank you so much, Hodge Podge Lodge! May God continue to bless your business for many years to come :)

Eva

Married on 07/01/2017

HPL owner and staff went above and beyond to make our family feel at ease with planning a wedding in such a short time frame. They helped us come up with a custom wedding package that was perfect for what we wanted. They were a pleasure to work with and we were very blessed to of had our family event at such a beautiful venue!

James

Married on 11/12/2016

I can not even begin to express how amazing Hodge Podge Lodge is. If you are looking to have a cozy and intimate wedding that feels like you are in your own home, this is the place for you! They are making a lot of updates right now, due to being under new owners and the updates boost the visual appeal of this place so much. We got married on November 19, 2016 and my husband and I thought it was perfect weather. (some thought it was to cold) They are extremely flexible and willing to work with you on any requests that you have. It is also worth every penny and is a fantastic deal for all of the things you get included.

Hodge Podge Lodge's reply:

Thank you so very much for your kind words! We are deeply grateful to be able to serve amazing folks like you! Your smiles were infectious & your entire wedding party was a joy to be around. Please come back to see us soon!

Mitsy

Married on 11/05/2016

We found HPL when we were looking for venues for my daughter's wedding. HPL was exactly what we were looking for. The house and lawns are beautiful and perfect for a quaint, smaller gathering. I cannot say enough about the staff. They are some of the nicest people I have ever met. Sophie and the rest of the HPL gang were so helpful and accommodating. Carolyn and John with Sweet Tea & Lines already know how much I love them. I cannot say enough about how wonderful it was. You will not regret it.

Hodge Podge Lodge's reply:

Thank you for the kind words! We were so blessed to serve you all on such an important milestone! Thank you for trusting us with your special day!

Here's to many more special days!

Jeff, Mistie, Alfred, Caroline, John and of course, Sophie & Kyle!

Abigail

Married on 10/22/2016

I couldn't have chosen a better venue to have my wedding at. Sophie and Carolyn were always there for me and if I had any questions, they would respond promptly. They made our day so special! I will never know everything they did for me but I thank them and Hodge podge lodge from the bottom of my heart. I also stayed in the rooms the night before with my bridesmaids and the experience was amazing! They really put effort in the tiny details and that makes it even more special.

Deanna

Married on 10/16/2016

Hodge Podge gave us nothing short of a superb wedding experience. We had a absolute blast. It was homey and comfortable. Caroline and Sophie was lovely and truly cared to provide every little detail for our big day. It was special and intimate. The facility speaks for itself. A historic home with lots of love all throughout that home and grounds made for a beautiful memory we will always have. Caroline and her husband John could not have been more professional and attentive to our vision. Caroline is truly talented . Thank you so much to everyone at Hodge Podge Lodge for giving as such a precious memory. Deanna Reinke

Karleigh

Married on 10/15/2016

I'm in love with the Hodge Podge Lodge!!! This place is wonderful and the staff go out of their ways to make your "Special Day" what you always wanted it to be. Carolyn and Jon Mills are Awesome!!! Very sweet, loving and caring people. Sophie is so sweet and is always there to answer all your crazy questions. If you are looking for a Venue to get married at please go and tour Hodge Podge Lodge. You will fall in love with it too...

Elissa

Married on 10/08/2016

Carolyn & John with Sweet Tea & Linens were amazing with the planning and decorating. Sophie (Wears a lot of hats, including bartender, love her!) and Alfred (wonderful chef) at HPL were also amazing. We had a wonderful wedding and reception and we truly appreciate all that they did to make our day special.. They truly go out of their way to make it a special event. The Parks ??

Heather

Married on 10/01/2016

Everything was amazing. Nothing could have been better. I was so nervous and the entire staff there was great and helped to put my mind at ease and everything went off without a hitch. The ceremony was beautiful, the staff was professional and friendly and there to help with whatever we needed whenever we needed. Our day could not have gone any better thanks to the amazing people at Hodge Podge.

Robin

Married on 08/16/2016

If you are looking for a relaxed wedding experience, check out Hodge Podge Lodge. The 4 rooms that we were able to rent
To be on site, is what really made our experience exceptional!

Twiggy

Married on 07/16/2016

My husband and I had our wedding weekend here and it couldn't have been more beautiful. The room we stayed in was above the garage and very isolated from the rest of the house, in a good way! Plenty of privacy. Our whole family was staying in the house and we still felt alone and private when it was time for bed. So nice! The staff was amazing and far exceeded my expectations when it came to decorating for the wedding. Carolyn at Sweet Tea and Linen is amazing and made my dreams a reality. Couldn't have imagined it going any better. We all enjoyed our stay and will have to come back to celebrate anniversaries!! Thank you HPL!

Hodge Podge Lodge's reply:

We loved having you all and are so glad it all went well for you both. Please don't be strangers and come and stay with us soon.

Candice

Married on 07/03/2016

Carolyn is awesome! She made she everything we asked for was done. Sophie is so sweet and helpful when we first found the place. Hodge podge lodge truly made my wedding the perfect day!

Florence

Married on 05/28/2016

This was the perfect venue for my wedding. In fact, I had a very intimate wedding with a small number of guests and it made us all feel very connected. In a nutshell, this romantic venue provides amazing services and the quality is definitely there. If you want the planning part of your wedding to be smooth, easy, and stress free, this is the place. I'm so grateful for the staff that was so kind and helpful! Definitely worth every penny I spent. Thanks!

Hodge Podge Lodge's reply:

Thank you so much for your kind words. We really enjoyed having you both and hope you will come and stay for your anniversary!

Wen

Married on 04/30/2016

This is the best venue you can find in Houston if you are looking for an intimate southern wedding.
I am originally from China, so I was looking for something I will never have in China. When I visit HPL, I know it is going to be amazing. Sophie and her team has been so helpful the entire time. I actually was not really involved on my wedding day since I was busy being a bride, but all my guests were telling me how great the facility and the bar is. They are so easy to work with, and will just make your big day so memorable!
The price is awesome and definitely exceed my expectation. The location is actually more convenient than any places close to downtown Houston, since most of our friends were from out of the town, and didn't need to go through the pain driving around downtown Houston and trying to find a parking spot.
The venue is simply beautiful and they have a pavilion for raining days. We use that and I wouldn't image a better ceremony place.
Love HPL!


Hodge Podge Lodge's reply:

Hi Wen - Thank you so much for your wonderful review! We wish you all the best for the future and hope you come and visit us again soon.

Sophie was awesome and very accomodating. Sweet Tea and Linen who work with HPL were great. It rained in the morning of our wedding, but they were able to make a quick switch for the ceremony to the pavilion which panned out well! It is a good location for small weddings and has a very southern hospitality feel.

Hodge Podge Lodge's reply:

We are very proud of our team and are so glad it all went well for you both. Come back and see us soon, we love to see our couples again.

Shoshana

Married on 04/16/2016

Hodge podge made the most exciting moment of my life picture perfect. The venue is beautiful, and the staff is beyond amazing. They are the friendliest people I have ever met. They were organized, made suggestions, and incorporated ideas I had as well. They also had a backup plan if it rained. My wife and I had the entire property for the weekend with our bridal parties and had a blast!

Hodge Podge Lodge's reply:

We are thrilled we exceeded your expectations and incredibly happy for you both. Come see us again soon! You're family now!

Lauren

Married on 04/16/2016

Hodge Podge Lodge was the perfect venue for our wedding. They made everything so easy and we had no worries on our big day! Sophie and Kyle were a hit with the guests and are so kind and helpful! Carolyn and John are amazing and took care of all the details! I would highly recommend Hodge Podge Lodge to anyone wanting a worry free and beautiful wedding and rehearsal dinner! We will be back to stay for the night :)

Hodge Podge Lodge's reply:

We are so glad everything went so well and you were happy with HPL. Please come back and visit us again soon - we would love to have you. Thank you for the lovely review:)

Kimberly

Married on 04/09/2016

Too bad there isn't a 10 star! HPL went above and beyond to make sure that my stay and wedding was absolutely amazing! Carolyn and John from Sweet Tea and Linen are the wedding coordinators for HPL and were absolutely fantastic! They made my dream a reality with a beautiful wedding! So attentive and very catering to make sure that I just showed up on my wedding day and walked out the door down the isle! My guests raved how beautiful my wedding was! We stayed the whole weekend and really enjoyed the privacy and awesome breakfast both mornings! Sophie and her team the day of the wedding were so great! All my guests raved about how much fun they were! This venue made my wedding so intimate. The home itself is breathtaking, the backyard was perfect and i couldn't have asked for anything more!

Hodge Podge Lodge's reply:

We absolutely loved having you all! So glad you were happy with everything and we can't wait for you to come back and visit us again!:))

Hodge Podge Lodge is a beautiful venue, the staff is excellent, and our wedding experience was wonderful. I would highly recommend this venue. When you see the grounds and meet everyone, you'll understand! The home is a historic property and the grounds are gorgeous. The owners are great - extremely kind, professional, and responsive. We had experiences with other venues that were not responsive at all before we found HPL, so I think this really sets them apart. Their decorator Carolyn is amazing to work with - so talented, kind, and organized. Their bartender Sophie was an absolute pleasure to work with - very professional and good to us and our guests. At the end of our wedding, my brother remarked on how organized and perfect it all went. By the way, we planned this wedding long distance! We live in Colorado - so that tells you how awesome and responsive HPL is. Definitely give this place consideration!!

Hodge Podge Lodge's reply:

We thoroughly enjoyed working with you both and wish you all the best! Thanks for putting your faith in Hodge Podge Lodge. Come visit us again soon!

Brittney

Married on 10/03/2015

The Hodge Podge Lodge was amazing! We did the weekender package, so we had the bed and breakfast for the whole weekend. It was so much fun waking up in the adorable house to have coffee with my maids, parents, and aunts before getting ready in the beautiful vintage sitting/bathroom. Carolyn, the coordinator/decorator, came with the package. She looked at my Pinterest and planned my wedding accordingly, she did an awesome job and I was so pleased with how the details came out! Each person at the Hodge Podge was so friendly and helpful. Our guests were blown away by how amazing the venue was. The wedding and reception were outdoors, with the option of sitting inside if needed. They had outdoor bird cages and lights, an old library room, and a cute cottage that we rented for extra people to stay in (it cost a little extra as well). The venue had amazing vendors, who were so kind and friendly, with reasonable prices. I loved venue and highly recommend this place to anyone getting married.

Hodge Podge Lodge's reply:

We thoroughly enjoyed having you and wish you nothing but the best! Come see us again and stay.

My future hubby and I are getting married at HPL this fall! We really feel that we have chosen the perfect venue for our style and taste. Nicola is a family friend of my parents, and she has been so sweet and accommodating since day 1. Carolyn Mills is the event decorator, with Sweet Tea & Linen. I can't even begin to start on how awesome, bubbly, sweet and excited she always is! The venue is a modern vintage styled B&B, with a shabby chic twist! It is just simply adorable. The venue space is mostly outside, with huge oak trees that are strung with lights, bird cages, and chandeliers for events. It's dainty, romantic, sweet, and the whole team at HPL is awesome!

Our rehearsal dinner was absolutely beyond my expectations. Sophie was so professional to work with and a joy as a hostess for our event.

Hodge Podge Lodge's reply:

Thank you so much for having your dinner with us. Glad we could do it and appreciate your kind words. Sophie is awesome!
Are you interested?
Send a message