Reviews
4.9 out of 5 rating
Quality of service

5 out of 5 rating

Average response time

4.9 out of 5 rating

Professionalism

4.9 out of 5 rating

Value

5 out of 5 rating

Flexibility

4.9 out of 5 rating
99%
Recommended by couples
50 User photos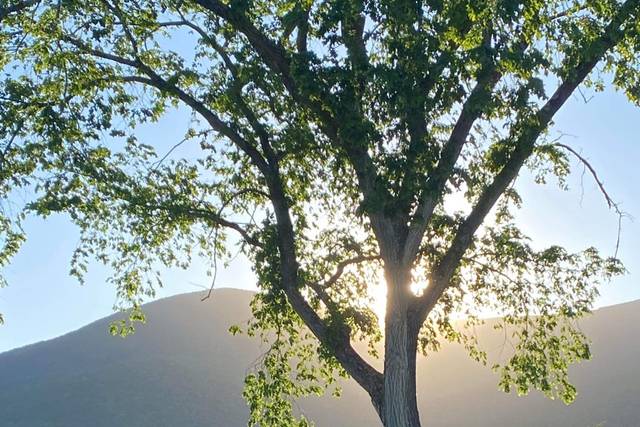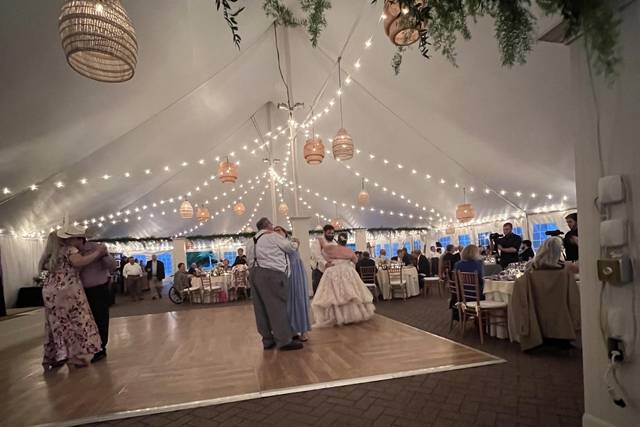 + 46

photos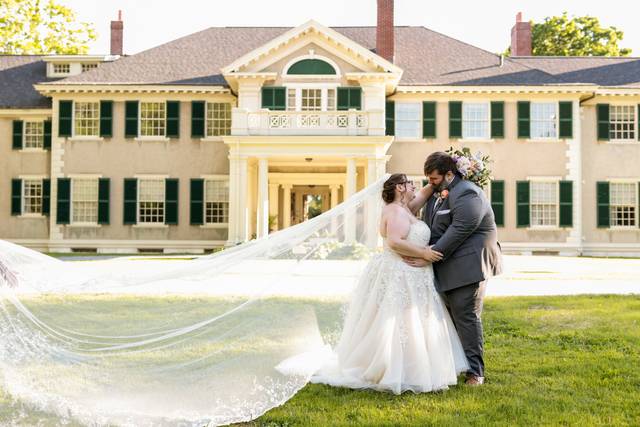 Featured

Lauren C.

Married on 08/28/2022

Wonderful experience with Hildene!

The views and appearance alone sold us on on this venue, but the easy to work with staff and attention to detail left us with no regrets! All of our guests are still talking about how beautiful the venue was and how nice and accommodating all the staff were. We did not have a wedding planner, and we did not need one at all thanks to Carmine, Sheila and Theresa. They were all so helpful throughout the entire planning process and helped me with any questions or troubleshooting along the way. We couldn't be happier we chose Hildene due to the killer Vermont views, excellent service, professionalism and kindness throughout the entire process! We had the best wedding we could have imagined, can't recommend Hildene enough!

Carolyn M.

Married on 06/17/2022

A venue that leaves your guests speechless with an event team that CANNOT be beat

The natural beauty of this venue was enough to leave me and my guests speechless. The Hildene somehow manages to seamlessly mix the quaint, unassuming beauty of Vermont with a Hollywood worthy, Great Gatsby garden party moment…..pictures really do not do the venue justice.

Even with such an incredible venue, what makes the Hildene a MUST for your wedding or event is the A-team behind the venue. I did not have a wedding planner, but Carmine, Sheila, and the rest of the Hildene event team made me feel like I sure did. Prior to the wedding, they helped me lay out every detail of the reception, coordinate with my vendors, and brainstorm ideas to surprise and delight my guests. Their partnership with other local vendors (Pangaea Catering, Lily of the Valley, and many more) truly pay off in the final execution.

I continue to receive messages from family and friends saying this is the best wedding, beginning to end that they have ever been to: best food, best view, best weather, etc.

My husband and I are so grateful for this unforgettable day, and cannot wait to come back and celebrate a future event with them!

❤️

0D7901A505C8F26Efe53F119A28870087D40187E

Married on 06/11/2022

Best wedding venue, hands down!

Choosing Hildene as our wedding venue was an easy decision. The natural beauty of the property paired with the top notch team at Hildene is truly the perfect combination. Carmine and his team were extremely helpful throughout the process and could not have made our lives easier. We opted to not hire a wedding planner and I am so thankful we trusted Carmine and his team for the day of execution. Every single one of our guests commented on how well run our wedding was, and we could not have been happier with how smooth the entire day went. We cannot recommend this BEAUTIFUL venue and wonderful team of folks at Hildene more!!

Thank you Carmine, Sheila, Julie and the entire Hildene team for making our wedding the best day of our lives! We love you!

Are you interested?

Send a message

Elizabeth K.

Married on 06/04/2022

Extraordinary Historic Wedding Venue

From the moment we met Carmine, the private functions director for Hildene, the Lincoln Family Home, to the last guest leaving the venue, we knew we had a stellar team to help our daughter realize her dream of a garden wedding in Vermont. With the Green Mountains as a backdrop and an historic home with beautiful gardens to serve as a magnificent wedding venue, our families and guest were raving about the wedding (and still are). The two exclusive vendors. Pangaea Catering and Lily of the Valley Florist, made the planning easy, as did other vendors recommended by Carmine and Sheila. The hors d'oeuvres, dinner and desserts were absolutely delicious. Our daughter and son-in-law have the most amazing memories of the wedding ceremony, reception, dinner and dancing. The Hildene and Pangaea teams were professional, efficient and delightful as they set-up and served our guests. They anticipated any questions we had and ensured that our daughter's well-planned vision of her wedding was exquisitely executed. Thank you to all the people who worked with us to host a magnificent wedding, and, in particular, Carmine, Sheila, Nick and Peggy.

Sarah K.

Married on 06/04/2022

Stunning Fairytale Venue

We were blown away by how on top of things Carmine and Sheila were! They made our day an absolute fairytale and the romance in the air was electric! The venue and views were stunning and our guests felt like absolute VIP's! Cannot recommend them enough!

Ben

Married on 10/02/2021

The Perfect Wedding Venue

My wife and I first visited Hildene in the summer of 2020 and immediately fell in love. It's a stunning venue — our friends and family have not stopped talking about how perfect and special it was. More importantly, the lovely Carmine and Sheila are terrific stewards of the property and the entire wedding experience. From day one, they were knowledgable and helpful with the big picture (vendor suggestions, timeline, etc.) and all of the details. If you're looking for a memorable, special, idyllic wedding location — you've found it.

Panpan C.

Married on 09/25/2021

The best decision you will make

We don't even know where to start! We found the Hildene after our original venue shut down in 2019, and then our Hildene wedding for May of 2020 was postponed to September 2021. Carmine and Sheila handled the postponement with grace, ease, and complete flexibility. They were communicative and instantly helped us schedule a new date. Throughout the 2.5 years that we were in contact with them for this long awaited wedding, they could not have been more responsive and helpful. Sheila has done over 400 weddings and there was nothing that she had never seen before or couldn't handle. From the planning process to the day of, everything ran like a well oiled machine. Now, as for the physical beauty of the venue itself - it's simply indescribable. The ceremony takes place in the back of the formal gardens overlooking the mountains, the cocktail hour on the back patio of the stately mansion, and the reception in a beautiful 3-peaked tent, with an alleyway of apple trees just outside the tent. Our guests were commenting that this was the most beautiful wedding they had ever been to. The estate feels private, special, and grandeur of the setting is second to none. Booking the Hildene will be the single best decision you've ever made for your wedding.

Amanda D.

Married on 09/24/2021

Everything you could ever want in a wedding venue

It's hard to find the words to describe our experience with Hildene. The venue itself is unmatched from the house to the gardens to the grounds, you're surrounded by history and the beauty of the Green Mountains. The team is truly unmatched. We visited and booked Hildene in February 2019 and since that day (and through a pandemic) Carmine and Sheila truly cared for us like their own family. They are so attentive, caring, helpful and knowledgeable. The vendor partners, Lily of the Valley Florist and Pangaea Catering are also run by incredibly kind and talented teams who make sure the flowers and food are perfect. Our wedding day was everything we hoped for and more thanks to the amazing team at Hildene.

Allison H.

Married on 08/21/2021

Best day of my life

In early March I drove up to Manchester to look for venues and came across the Hildene. Carmine met us at the property and gave us a private tour of the whole house and I was sold immediately. Might have helped he had the organ in the house play the classic wedding song you hear as you walk down the aisle but it was obsessed. As we got closer to the event carmine and his counter part sheila met with us regularly on zoom and we're detrimental to calming our nerves as we got closer to the event. The day of the event they also had a full staff behind the scenes taking care of all the little details while sheila and carmine dealt with our venders and guests. Everything was PERFECT. I'm tearing up just thinking about the weekend and how amazing everything was. The venue is unreal and if you want a fairy tale wedding, have your wedding at the Hildene.

+ 2

photos

Patsy C.

Married on 08/20/2021

8/20/21 Wedding

Our daughter recently got married at Hildene. It was a day we will remember and our guests will remember for years to come.
The gardens, the mountains and The Lincoln Family Home all make for an amazing setting. On top of that, the coordinators, Carmine & Sheila, have so much experience that on that special day you can relax and know it's all under control. There are not enough words to describe the wedding experience there. I highly recommend Hildene for a wedding venue-there is nothing that can top it in my eyes!!

Pat C.

Married on 08/20/2021

August 2021 Wedding

We recently had our daughter's wedding at a Hildene. The location is breathtaking with beautiful gardens, the mountains and The Lincoln Family Home. The location is not the only draw. Carmine and Sheila, the coordinators, are such a pleasure to work with. They are so experienced that you are able to relax on that special day knowing everything is under control and they make sure you do not miss a step!! Our guests will be talking about Hildene for years to come.
We highly recommend you plan a visit.

Karin S.

Married on 08/07/2021

Dream wedding venue

Our wedding this August at Hildene was an absolute dream. Stunning venue, Carmine and Sheila are top notch venue coordinators and the whole team at Hildene, Pangea and Lily of the Valley was fabulous. We couldn't have asked for a better experience and would whole heartedly recommend Hildene and their whole extended team to anyone looking to get married in Southern Vermont. Thank you, Carmine and Sheila!!

Karen A.

Married on 07/10/2021

Look no further than this venue and team!!

Hildene has a historic timelessness surrounded by beautiful heirloom gardens and gorgeous mountain views! The Hildene team of Carmine and Shelia along with Sarah True of True Events, thought of everything to create a seamless celebration, for over 200, for our son and his fiancé. It was breathtaking watching our son's bride and her father coming through the gardens with the elegant Hildene mansion as a backdrop to join our son under blue skies for their ceremony on the outlook. Following the ceremony were cocktails, congratulations and music in the gardens. Then we were welcomed into the gorgeous tent! Stunning tables, flower arrangements, candles and a very efficient and thoughtful staff awaited! A terrific band provided talent and energy for non-stop dancing! The venue, the flower arrangements by Lily of the Valley, the delicious catering by Pangea prompted many to say it was the most beautiful wedding they had ever attended. Although covid had unfortunately forced the rescheduling of their wedding from the previous year, there was never any doubt Hildene would be worth the wait..It definitely was worth the wait..it was everything we could have hoped for, and more!

Coll

Married on 06/19/2021

Top-notch partership

The team at Hildene can only be described as top-notch. I'd describe the service they provided as a true partnership and "white glove" - over a lengthy 1.5 year engagement / interaction period, all the way from venue exploration to day-of assistance - all while navigating the uncertainty of a global pandemic.

Becky B.

Married on 06/06/2021

Amazing venue with incredible staff who really care about your special day

Hildene is absolutely breathtaking in the summertime and is truly a dream location to celebrate such an important day. The staff who work here are incredibly good at what they do and really care about you and your special day. We planned our wedding here in just 3 months and they supported us every step of the way. They have a set caterer who organizes linens and all of your food and drinks, they also have a set florist who makes gorgeous flower arrangements. They made organizing the day very easy and everything came out so beautiful and perfect!

Christine S.

Married on 06/04/2021

Amazing Venue - Magical Night

The Hildene was spectacular. Couldn't ask for a better venue. It was beautiful - Sheila, Carmine and staff were super flexible and easy going. Everything worked out really well and they do a great job working with the other vendors and managing the day!
Christine

Andrea

Married on 02/08/2021

The Perfect Small Wedding/Elopement

Amazing Amazing Team! My husband and I got married with a small group of seventeen people. Sheila and Carmine were beyond helpful every step of the way, and we feel so lucky! After our larger wedding was cancelled because of Covid, we decided to do a smaller wedding/"elopment" with our immediate families, and had only a few weeks to put it together. Despite the small size of our party, there were still a lot of moving parts that Sheila helped with significantly. She was always following up with us to see how things were going with planning/vendors/etc. Everything went smoothly from beginning to finish. It was the most beautiful day and we cannot wait to go back and visit.

Jessica G.

Married on 08/28/2020

Dream Venue

The bride here! My wedding was August 28th, 2020. I can not say enough amazing things not only about this venue but everyone involved with it. This year has been a rough one and trying to navigate how to plan a wedding and how to keep everyone safe was hard but with Carmine and Sheila (Hildene wedding coordinators) it was an amazing experience. They bent over backwards for myself and my family. There is nothing I could throw at them that they couldn't handle.

The venue: go and see it. Schedule time and ask for a tour from Carmine. I can guarantee once you step foot on the grounds there is no other place you would want to have a wedding. Especially during this pandemic it is so important to have plenty of room and have events outside, the Hildene checks all of these boxes. The gardens are meticulously kept and beyond fantastic. The tent is open on all sides and is HUGE.

The team at the Hildene has everything covered, they have vendors that they work with exclusively to make sure the quality is kept to a high standard. How many weddings do you go to that they take the food order at the table, cook it on site and have it be farm to table? The catering team (Pangea) and the florist (Lily of the Valley) are two of the most professional, easy going, and over the top amazing vendors I have ever worked with.

My wedding went off without a hitch. It was a beautiful day, we had many precautions but also had FUN. There is no place like the Hildene, I am so thankful for the team, especially Carmine and Sheila for making my dreams a reality.

Rachel C.

Married on 02/11/2020

Outstanding! A dream wedding!

My husband and I showed up unannounced to view the Hildene as a wedding venue. Shelia (one of the Hildene on site coordinators) had just left for the day, but one of the staff phoned her and she turned her car around and came back to give us a tour of the venue. This was the first moment my husband and I knew that the service at Hildene was going to be above and beyond.

Due to COVID my husband and I spent two years planning our day at Hildene and every time we had a question, an idea or just needed some guidance both Shelia and Carmine were there to help support and guide us to the vision of our day.

Fast forward to our wedding day EVERYTHING was taken care of. From an air conditioned bridal suite, cheese boards and drinks awaiting us, a private server for my husband and I, an onsite seamstress, golf carts to carry our guest that needed a little extra help, it all was though of and there was no request that was too much.

Can we talk about the FOOD!! Everyone raved about the food! During our tasting we were able to sample and choose all our drinks, signature cocktails, appetizers, meals, desserts, etc. We even were able to customize our meals!! Every guest I talked too was impressed with the food - "my steak, was like slicing into butter!"... "This was the best steak I have ever had in my life!" When I knew I had some picky eaters Pangea was not phased and happy to accommodate my requests. They even did our wedding cake which, you guessed it - amazing!!

The SERVICE!!! Watching the wait staff was like poetry in motion. Everyone ate at the same time, no one was waiting when meals came out. Everything was hot and delicious. Just absolutely above and beyond!

The FLOWERS!! OMG - Beautiful, amazing, words cannot describe how gorgeous they were, both in the gardens, in my bouquets, and in the tent!!

This venue is seriously a top notch experience! You will not regret for a second having your wedding at the Hildene. If I could give it 100 stars I would. I could go on and on and on about how wonderful my wedding was and it was because of the staff at Hildene. I would like to think the Lincoln Family would be proud of the loving and warm experience the staff creates in this family home every summer.

Mark R.

Married on 01/10/2020

Amazing Service...Even to visiting vendors!!!

Exceptional Hospitality!!!!
While the grounds and view of the foliage in the mountains is absolutely spectacular, the real gem about Hildene Estate is the Top Notch hospitality that I experienced there.

As a wedding vendor, we know that the we are not the main focus of the day and have come to expect all of the attention, care and even smiles to be reserved for our newlyweds and their guests when working with wedding venues and day-of coordinators. This was not the case when I showed up at Hildene Estate. From the parking attendant who smiled and told me where I could load-in the band's equipment to having a warm green room for the band to relax in during break times, every single need that we had was met with grace and we are so happy to have had such an amazing experience.

While I can't remember everyone's name there that assisted us and this day so memorable for us, be on the lookout for Carmine, Nick, Julie, Parker and Bess....and if for some reason they're not around I am certain that you will be in the best of hands with whoever you will work with there!!!

-Mark
King Of Hearts Band
@kingofhearts.ent

Matthew S.

Married on 12/10/2019

Absolutely Perfect Weekend

My wife and I were married the second weekend of October, and it was absolutely a perfect weekend. Aside from getting completely lucky on the weather, everything went not only as planned, but wound up being more beautiful and well done than we thought was going to happen. There wasn't a complaint or a suggestion from the 140+ guests as to Hildene - even the most jaded/wealthy were bowled over by the grounds, the house, and the reception. The tent was more beautiful than any "solid" venue I've been in, and the grounds were exactly what the day called for. Sheila and Carmine were very easy to work with, and a few "complications" with dates at the beginning of the process were ironed out quickly and with no fuss. We found them easy to work with, attentive, and on top of all of the details. They have an exclusive catering arrangement with a local restaurant, Pangaea, which had us a little concerned at first, but their cooking and service at the reception was quite frankly as perfect as one could hope for. There wasn't a detail missed! If you're looking for a Vermont semi-outdoors wedding, this is a top-tier, A+ choice.

Maggie

Married on 10/05/2019

The most beautiful venue with the best team

I can't say enough nice things about the Hildene and their amazing team! Carmine and Sheila were so helpful to us throughout the wedding planning process - from answering questions on event insurance to helping us pick our food and drinks for the reception. They are experts at executing weddings and as a result our entire day went so smoothly. The home itself is beautiful and the gardens are impeccably kept - you couldn't ask for a better view for a ceremony/cocktail hour. All the vendors Carmine and Sheila recommended were professional and a joy to work with too. The Hildene is already a special spot for my husband's family since his cousin got married there and his grandparents celebrated their 50th anniversary there but Carmine/Sheila and their team made it even more special for us!

Ian O.

Married on 09/06/2019

Incredible Venue backed by an amazing team

Can't say enough about the Hildene as a venue but also Sheila and Carmine as a team to help us prepare and guide us through our wedding day. The views during our ceremony and cocktail hour were why we picked the Hildene as our dream venue, and it was such a great experience to share with our friends and family (all of which are from out of town). Beyond that, however, Sheila and Carmine made sure that our big day went off without a hitch and addressed any needs we brought to their attention. They are a joy to work with and we couldn't recommend them enough!

Perry P.

Married on 08/17/2019

Hildene was the first and only wedding venue we looked at, it was pure perfection!

Absolutely amazing! The property is STUNNING, Carmine and Sheila are incredible, and Pangea and Lily of the Valley (catering and florist) are amazing. It seriously is the best team and it was such a pleasure to work with everyone. Hildene was the first and only wedding venue we looked at, it was pure perfection!

Lauren

Married on 07/27/2019

Hildene is amazing!

My husband and I got married this past July at Hildene and it was the best decision we have ever made! Hildene is one of the most beautiful wedding venues - the gardens and views are breathtaking and the Hildene event staff are amazing!! From the first conversation to our wedding day - Carmine and Sheila were outstanding! They answered all of our questions and made us feel like the king and queen on our wedding day! Both Carmine and Sheila are so friendly, warm and welcoming and made us feel like family. I was a little worried about the logistics and the tent, but the entire Hildene team was on it 100 percent and worked with our coordinator to bring our wedding vision to life! After the wedding, our guests are still raving about what a beautiful venue Hildene is - is really is a special place!!If you are questioning booking Hildene for your wedding - dont - just book now!

Are you interested?
Send a message