22 Reviews
Recommended by 100% of couples
Quality of service

5 out of 5 rating

Average response time

5 out of 5 rating

Professionalism

5 out of 5 rating

Value

5 out of 5 rating

Flexibility

5 out of 5 rating
Awards
3 User photos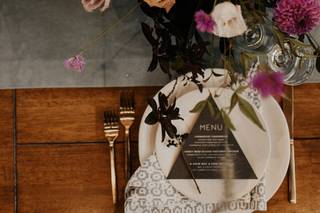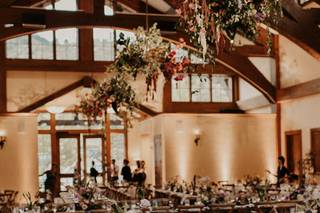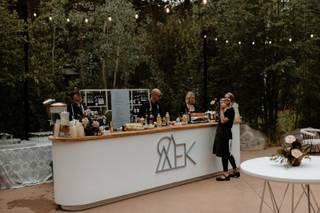 Deborah C.

Married on 04/02/2020

Choose Nicole if you want a Beautiful, Smooth Wedding

Nicole planned a wedding in downtown Denver for me while I lived OUT of state! She had relationships with many great providers for us to choose from (officiant, musicians, photographer, hair and makeup etc). The wedding went off incredibly smoothly. Nicole had the logistics perfectly covered.

Kaitlin S.

Married on 03/09/2020

Stop what you're doing and hire Hey! Party Collective immediately!

Nicole is incredible to work with. She is creative, organized, and really made our wedding unique. She took the time to get to know our personal style, and also got to know who we are as a couple so that our wedding felt 100% authentic to our love story. Nicole is true event designer, so we really trusted her to bring our vision to life. She delivered more than we could have ever dreamed of. Every idea we had, she elevated to the next level. And she walked us through every detail that we would have never thought of on our own. Planning a wedding is an overwhelming process, and Nicole took so much stress out of the equation. Hiring Nicole was the best money we could have spent on our wedding. Everything ran smoothly, and she let no detail go unnoticed. Even our other vendors who work with wedding planners all the time commented how on top of things she was. She is so much fun to work with, she's patient, collaborative, and also knows how to get sh*t done. If you want your wedding to be completely unique, and not just another cookie cutter event, I highly recommend hiring Hey! Party Collective to design and plan your big day. She will help you throw a party that your guests will never forget.

Gillian G.

Married on 05/10/2019

Nicole gets it!

Nicole was an absolutely pleasure. We hired her for 'day of' which was essentially 'month of' planning and her organization and ability to help me make decisions quickly was on-point. She completely got my vision and my (very, very particular) art direction for everything from the alter to the table scape and made sure that everything was staged exactly as I wanted. I trusted her to make decisions day-of without me and I was not disappointed! I highly recommend using her -- especially if your wedding is extra creative or colorful.

Hey! Party Collective's reply:

Gillian, it was such a pleasure managing your wedding and executing your incredible design. I enjoyed working with you over the course of the year, and am so thankful you chose to work with me!

Are you interested?

Send a message

Jessica K.

Married on 04/05/2019

Nicole and Hey! Party Collective = Amazing!!

I believe my husband already wrote a review but this just shows how amazing Nicole and Hey! Party Collective was!!! I had no vision and she blew me out of the water with the most beautiful venue! I want to relive it everyday!! Nicole is so easy to work with and gets the job done!! I highly recommend her and her team!

Brianna

Married on 09/08/2018

Nicole and her team at Hey! Party Collective really nailed it! The overall experience from day 1 to day 300 was perfect and the actually wedding couldn't have been better. Nicole's eye for design and creativity gave our wedding a special and unique feeling that I wish I could play over again and again! She is one excellent planner and I highly recommend her!

Anthony

Married on 09/08/2018

Wow Wow Wow! Hey Party Collective was the Wedding Planner of our dreams. I've grown up working in events, catering and the restaurant business, and am lucky enough to own a restaurant now, and my now wife(!) has also worked a long career in restaurants and food business. We both completely agree, Nicole and Hey Party Collective was just amazing from day one, through the big day. Hey Party Collective was strongly suggested to us from a mutual friend and photographer, and getting a referral from an industry coworker that was unsolicited is always a good way to go. Boy, were they right! Nicole was professional, fun, diligent, organized and executed to the 'T'. In my opinion, if you are lucky enough to book your next event with Nicole and Hey Party Collective, you will have a great time planning and putting the big show together and your guests will benefit from her vision, creativity, attention to detail and professional execution.

Devin

Married on 04/28/2018

We were first introduced to Nicole and her company, Hey! Party Collective, via a referral from a friend who retained Hey! Party to help plan her and her husband's wedding. We first reached out to Nicole in late 2016 as we were beginning to plan our 2018 wedding. Right away, I was impressed with Nicole's knowledge and expertise, and her willingness to share insights on venues, locations, and themes, even before officially engaging her services. We interviewed a few other wedding planners, but ultimately felt Nicole & Hey! Party were the best fit for us.

Over the next year, Nicole helped us define our vision and then executed. She fielded our questions, took care of scheduling all the appointments (venues, florals, rentals, cake, catering, linens, DJs, the list goes on & on), managed all contact/scheduling with vendors, and managed our budget and payment due dates. Everything Nicole needed our input or guidance on was summarized and delivered to us in manageable checklists, and well in-advance of when we needed to make a decision. Nicole performed all these duties flawlessly, which eliminated all the stress of planning; however, what we appreciated the most was her flexibility. Our demanding work and travel schedules, in addition to living in a different state than our wedding location, meant we would often need to connect with Nicole after hours or on weekends – she always made herself available when she could.

Our wedding day was amazing and most of the credit goes to Nicole and her team at Hey! Party Collective. Nicole handled every, single aspect of the day – there was nothing we worried about (even when we were running low on white wine – she had a member of her team bring some more), except the normal pre-wedding nervousness! During and after the wedding, we received many compliments including how well-organized the evening was – a testament to Nicole and Hey! Party's work.

Emelie

Married on 08/26/2017

From our very first meeting with Nicole at Hey! Party Collective, we knew that our wedding was in great hands. Nicole connected us with some of the most amazing vendors, kept us on track with important deadlines, and brought fresh and fun ideas to the planning process. I loved that she encouraged us to express ourselves and helped to create a wedding that was true to us, as a couple. She was also able to answer all of our questions, from marriage licenses to wedding etiquette, with confidence and ease. On the day of the wedding, I was completely stress-free. The ceremony and reception design was better than I could have ever imagined, the day/night ran so smoothly, and everyone was having the best time. Guests were actually coming up to me and commenting on how relaxed I looked. This was because I knew that Nicole had everything under control. Her attention to detail, exceptional organizational skills, patience, and fun-loving attitude make her one of the best planners out there!

Kimo

Married on 08/12/2017

We were so lucky to work with Nicole on our wedding! We were planning a Colorado wedding from Germany, and only had a couple of chances to meet any of our wedding vendors in person, so we were going to be totally depended on our wedding planner to taker care of a lot of things we wouldn't be there to see ourselves.

From the first meeting, we knew we were in good hands. Nicole has incredible creativity, a beautiful way of designing for the uniqueness of her couples, great experience, a terrific local network, and is very direct about what to expect throughout the process. She was able to spot that we had been off with our initial estimate on overall costs, then broke everything down with tons of direct talk about where expenses would be generated, where we could save, and where we wouldn't want to save. In the end, her initial estimate was almost exactly what we ended up paying.

Once we started working with her, she was brilliant about making a balance between taking the initiative and asking us for guidance. We always had trust in who she connected us with, and she made the entire process completely transparent, so we could keep an eye on what we needed to do, but also see what we didn't need to worry about.

On the day, she was absolutely a dream to work with. Attentive and in control, but without being overbearing, she was on top of every transition and important moment, but never taking the limelight. She's a true professional's professional.

Overall, we were so lucky to work with Nicole, and I can highly recommend her to anyone who wants their wedding to be a true representation of who they are as a couple, and at the same time a totally professional production that they can simply celebrate with the people they love without worries. Simply put, Nicole was everything we never even knew that we wanted or needed in a wedding planner.

Kayla

Married on 06/24/2017

Nicole made sure that my wedding was the BEST DAY EVER. She's detail oriented, direct and has great style! Along with her own fabulous service, she also has a list of vendors who are as equally wonderful as she is! Nicole made sure that we were always on track and having a good time during the planning process. I know that I couldn't have gotten through this process without her.

Chelsea

Married on 05/28/2017

Hiring Nicole was the best decision we made in the wedding planning process! She took our Pinterest boards and brought the design/look and feel to life within our budget. We also used all her vendor connections and they were all amazing and truly the perfect fit (plus all her vendors LOVE her!). She is beyond organized (it was great working with a fellow type-A!) and professional and has incredible vision and taste. She was always easily reachable, quick to reply and answered every question we had, big and small. She made it so on the day-of, the wedding looked perfect and we were able to fully enjoy the moment :)

Alexandra

Married on 05/13/2017

We hired Hey! Party Collective to help with our wedding planning and overall wedding design. We were beyond impressed with the whole process from start to finish. Nicole took our design vision and made it even better! She also recommended amazing vendors and coordinated directly with each vendor to ensure our wedding day was stress free. Nicole is professional, very organized, and has an eye for design. Our wedding design was truly a reflection of our relationship and our personal styles. Hiring Hey! Party Collective was the best decision we made throughout the entire wedding planning process!

Ashley

Married on 10/15/2016

If you are looking for a fresh perspective on wedding planning, this is it. We couldn't have asked for a better experience in our planning process and wedding day. We had the dream wedding we couldn't have imagined ourselves, I would do it all over again! The only thing I would do differently is hiring them sooner! Best money we spent HANDS DOWN!

Incredible vision and taste, impressive organization, and lots of laughs. Nicole really made our wedding a priority, it was an absolute dream.

Stacy

Married on 09/10/2016

Working with Nicole was great!!!
She is very down to earth, professional and puts you at ease.
I needed help with almost everything with my wedding since I am not a good planner and wedding planning can be a very overwhelming task. Nicole provided help for everything we were in need of:
She recommended other local vendors for us to use which were all great. She also had great ideas for decor and finishing touches.
Very organized and I never felt overwhelmed on my wedding date.
She was never pushy and very respectful of our decisions.
I would like to add that we changed our date and venue a couple times and she rolled with punches like a champ.
She offers a few different wedding planning packages and we went with the mid-package. I am so happy that we decided on that because we needed help with most decisions. Since this was our first wedding we really didn't know what to expect so she was super helpful and guided us through everything. I am so grateful for everything that she did and I highly recommend Nicole at Hey! Party Collective!!!


Natalie

Married on 09/26/2015

Hey!Party was a dream come true. I had just moved to Denver and didn't know anyone let alone vendors, locations, etc. I was referred to Nicole from Hey! Party Collective and from that point on all my stress was gone. I don't know why I ever thought I could do this without her! I travel for work and am generally gone 4+ days a week; so planning a wedding in an unfamiliar town seemed like a nightmare before I started working with Nicole. Her attention to detail; vendor relationships and general knowledge of the industry in Denver was priceless. I opted to pick a few specific items for her to help me with and then the day of coordination; but looking back- I definitely should have hired her for the Full Service Wedding Planning and Design. My wedding day was an absolute dream and I KNOW it was because of Hey! Party Collective. I didn't have one worry, stress or awkward situation. I tell my husbad pretty much every other day that I wished we could get married again because the day was so perfect.

Hey! Party Collective coordinated our wedding the month before and day of. It was by far the best money we spent. Nicole was super organized and took care of all the final details. We were able to enjoy or big day and everything went off without a hitch, perfect! We would recommend HPC to everyone and anyone!

Sarah

Married on 09/20/2014

Hey! Party Collective was the absolute best. I plan events (a lot of events) for work so I never thought we needed someone to help plan our wedding. My mom insisted, and my oh my was she right. Nicole, right from the start, was on it with out of the box ideas, money saving tips, and industry specific knowledge. She was able to provide us with the unique, super personalized experience we were looking for. While I am sure she could have done anything, my (now) husband and I were not looking for a super matchy, matchy nor a super "pinterest-y" wedding. We wanted something beautiful, and classic and innovative and fun. Nicole executed with laser precision and was an absolute perfect pleasure to work with. I never thought I would work with an event planner, and I truly can't imagine doing an event without Nicole again!

Rachelle

Married on 09/06/2014

My husband and I found Hey! Party Collective in 2014 at Denver's Lovesick Expo and could not have been happier with the meeting.

We decided we couldn't handle the wedding planning on our own and met with Nicole and Christie of Hey! Party to discuss our Summer Camp wedding dream.

From the very start, they totally understood our vision. We were open to their interpretation and loved every minute of working with them. They are truly talented.

Not once did we feel pressure to do something we didn't want to do. Every vendor Hey! Party Collective found for the big day was equally creative and talented.

Most importantly, Nicole and Christie were down to earth and honest about everything they did. Everything came together so perfectly and they were on site the whole wedding weekend to make sure everything went off without a hitch.

We got married September 2014 in Granby, CO. I was truly blown away by the beautiful setting they created for our wedding and the work they continue to do for other Denver couples.

I recommend them to any couple who wants and out of the box wedding. Nicole and Christie you are truly rockstars and Z and I know you'll continue to see success!

Carolyn

Married on 08/02/2014

These ladies are amazing and gave us the fun, unique party we were dreaming of - our guests still talk say we had the funnest wedding ever! We discovered them at an anti-wedding party and knew they had to be a part of our wedding asap! Their style, referrals to amazing vendors and customer service was perfect - we couldn't have asked for or expected more. They made miracles happen and gave us the wedding of our wildest dreams! You won't be disappointed and will only regret not hiring them!

Kristina

Married on 05/25/2014

I feel like shouting from the mountaintops! These ladies are AMAZING! We booked them as "month of" planners for our wedding and it was one of the best choices we made throughout the whole wedding planning process. Once I booked everything, I was overwhelmed with having to actually coordinate my vendors and who was going to decorate the day of?! I didn't want me and my bridesmaids to have to do it - I just wanted to relax. Christie and Nicole swooped in and took over everything when I needed them to the most. I could finally breathe again!

They coordinated with all our vendors and styled both our ceremony and reception venues. Our reception was held at one of our favorite places in Denver to go grab drinks and I was a bit worried that it would feel like "just another night out" and not special enough for a wedding reception. I didn't get to see how it turned out until I walked in with all my guests after the ceremony and let me tell you - I was moved to tears and overwhelmed at how beautifully they had styled the space. It was perfect.

They made everything so easy for us. The week of the wedding wasn't spent stressing and running around pulling out our hair - it was spent welcoming family and friends into town and relaxing.

I've said it a thousand times and I'll say it again - these girls were my saving grace and we couldn't have done it without them. You will NOT be disappointed if you hire them!

Sarah

Married on 12/23/2013

Hey! Party Collective is an exceptional wedding planning company! Nicole Lowry worked closely with all of us to plan my daughter's wedding. They are quite organized, have a wide range of services, excellent vendor connections and are fairly priced. Nicole was flexible and worked well with the bride and groom to keep them on track to finish their assignments and keep the schedule moving. In the end, we needed a rain plan (lucky it didn't, but we had a plan) and she delivered great options on short notice. I couldn't recommend this company more highly! Terrific, just Terrific!!

Cassie

Married on 06/29/2013

Hiring Hey! Party was the most valuable decision we made leading up to our big day. They were so much fun to work with and we always left meetings feeling inspired and assured. They are amazing to work with creatively and contributed so much to making everything we wanted a reality. We had total piece of mind leading up to the wedding because Hey! Party was so flexible and responsive to all our phone calls, texts, emails, and even a couple last minute meetings. But the most impressive thing about these ladies was the "day of"planning. Our wedding day turned out far beyond all our expectations!! We were stress free and worry free from start to finish, thanks to these hard working ladies! We couldn't thank them enough for everything they did!
Are you interested?
Send a message