133 Reviews
Recommended by 100% of couples
Quality of service

5 out of 5 rating

Average response time

5 out of 5 rating

Professionalism

5 out of 5 rating

Value

5 out of 5 rating

Flexibility

5 out of 5 rating
253 User photos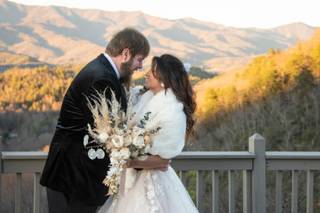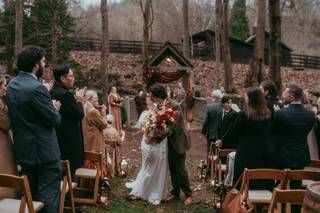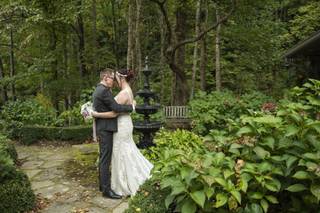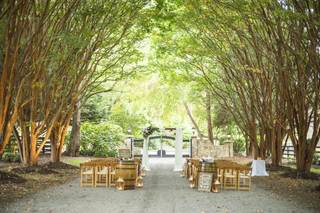 + 249

photos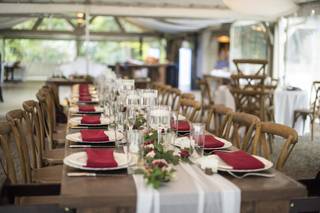 Featured

Molly

Married on 11/12/2022

Look no further! Hawkesdene is a DREAM venue!

When we first found Hawkesdene online, they seemed too good to be true - but from our first tour all the way through our wedding weekend, they absolutely lived up to the hype! The grounds, cottages and main house are all so meticulously cared for. They truly have thought of every little detail you could possibly need for a gorgeous wedding and a top-notch guest stay. The staff was incredible and the food was to die for. Seriously, we had so many compliments from all of our guests about every facet of our stay at Hawkesdene. Our wedding weekend was 100% perfect and from the moment we arrived, the staff made sure that all we had to do was sit back, relax, and enjoy our time together with family and friends. Stop searching. You've found your dream venue!

Nicole S.

Married on 02/18/2023

Truly magical

This destination venue was found by chance. But it was the only place we looked at for our magical and special weekend. Jami, Rob, and Elizabeth all made my dreams come true as a bride.
Our friends still talk about it as the best wedding they've ever been to. We will be back for a reunion!!

Carissa K.

Married on 10/01/2022

Spectacular!

Hawkesdene is an absolutely perfect venue! We recently had our wedding there, and everything about our wedding weekend was absolutely amazing! The entire estate is beautiful with so many options for where to have the ceremony and to take photos. All the cottages were very clean and well maintained. All of our friends have told us how much they enjoyed staying at Hawkesdene, and the food is delicious! Rob, Jami, and all the staff at Hawkesdene went above and beyond to help create an amazing weekend for us and our guests! Jami quickly answered all of our questions during the planning process, and she and her team handled all of the details on our wedding day! We had an amazing and stress-free wedding weekend because of them!
We highly recommend Hawkesdene and are so happy with our decision to have our wedding there!

Are you interested?

Send a message

Lauren

Married on 09/24/2022

Five Stars Across the Board

If you want your guests to have a wedding they will remember forever, this is the place. If you want to have the ability to spend quality time and enjoy an entire weekend on an absolutely beautiful estate, this is the place. Hawkesdene venue knocked it out of the park in every way possible. The scenery, the cabins, the FOOD, decor, etc... everything was just perfect, ... Magical, really. And of course, there's Jami. Jami and her team make the place & the experience just phenomenal. So many of our guests have already asked to have a reunion sometime. "Best wedding ever".... was the feedback we received from family and friends. We truly had an amazing time from the we arrived, through the morning we left. We thank you Hawkesdene!!

Victoria

Married on 09/10/2022

Perfect Destination Wedding

Jami and the team at Hawkesdene were incredible. My wife and I love the outdoors and we love playing yard games. This venue gave our friends and family a huge playground for all kinds of activities. We hiked, played volleyball and every yard game imaginable, and at night we had s'mores at a campfire by the creek. There's no curfew, so your wedding guests will enjoy staying up late and really getting to know each other.

This venue kept our friends and family well fed throughout their stay. The food here is INCREDIBLE. People are still talking about how good the food was at our wedding.

Jami and the owners of Hakesdene were extremely responsive to our emails (and there were a lot). Jami played a big part in helping us plan the wedding of our dreams and we can't thank her enough for all of her thoughtful input and taking the time to listen to our ideas.

We had the best night of our lives and we know the photos will be incredible. Highly recommend this venue for your wedding.

Emmalie M.

Married on 07/16/2022

Dream Wedding Weekend

Hawkesdene was the first wedding venue I ever saved (ok, even before we were engaged - I saw it on instagram and pinned it for the future). When the time finally came to pick a wedding venue, I knew deep down my heart was set on Hawkesdene - it just felt so right. And I'm so glad I stuck with my gut because we had the most magical, beautiful, dreamy and fun wedding weekend - it was beyond anything we could have ever imagined. 80 of our closest friends and family spent the weekend celebration with us starting with cocktail hour, dinner, s'mores & music by the fire on Friday. Guests enjoyed the property on Saturday (one of my favorite parts of getting ready was opening the doors to the bridal suite to say hi to my guests ALL DAY as they walked by). Our wedding ceremony and reception were absolutely perfect - everything was seamless and exactly as we imagined it. We absolutely could not have done it without the help of Jami and her team. They all went above and beyond to create the weekend of our dreams. The ONLY downside is that the weekend went by so fast. I wish we could have stayed for a week! Once you settle in, you'll never want to leave!

From a recent bride dealing with the stress of planning a wedding & the big finances that come with it - Hawkesdene is all inclusive with food (you can also order the cake & desserts directly through them as well) (also, the culinary team was so sweet and amazing), is BYOB (a huge cost savings), has a huge decor closet (don't be afraid to ask - there is a ton of stuff to use in there!), has an amazing staff to help with all needs while on-site, and has unlimited snacks and mixers available for guests all weekend. Booking Hawkesdene allowed us to have our dream wedding within our budget. 10/10!!!

+ 4

photos

Kristin W.

Married on 07/14/2022

Amazing, Beautiful, & Perfect Venue

Words cannot describe how incredible Hawkesdene is. We chose Hawkesdene because we wanted a small destination wedding. It turned out to be just that and so much more. The communication between us and the staff was unbelievable. Jami was the most amazing coordinator I could have ever asked for. She went above and beyond to make our day so special. She has a great eye for table decorations and took all of my inspirations and created beautiful table settings for me. The staff members who had to clean the rooms everyday and set up/clean up every meal served, they were so polite and welcoming. Hawkesdene gave us a preferred vendors list to help us chose who we wanted and who was familiar with our venue. Our guests had nothing but wonderful things to say about our wedding. They could not stop talking about how amazing the food was and how beautiful the venue was. We wish we could relive our wedding day over and over again because how amazing our experience was. We WILL be back to celebrate our anniversary with family and friends. It would be a mistake not to book your wedding here!

Delaney W.

Married on 06/25/2022

The best wedding weekend

Lives up to the hype! We booked the Hawkesdene sight-unseen after glowing reviews from another couple we know, I am happy to report that they EXCEEDED expectations. Not only was Rob, Jami and team wonderful to work with during the event, every vendor they recommended was incredible and went above and beyond to make our weekend special. The food is excellent. The service is amazing. It is the perfect venue if you want a beautiful, comfortable, welcoming weekend in the NC mountains.

Abby M.

Married on 06/18/2022

Beautiful, summer-camp style wedding

We had an absolutely beautiful experience at Hawkesdene. All weekend our guests kept coming up and telling us how beautiful the venue was and asking how we found such an amazing place. Jami, Rob, and the entire team went above and beyond all weekend to make sure everything ran smoothly. Once we arrived, we didn't have to worry about anything other than enjoying the beautiful property and having fun. The food was delicious and our vegan and vegetarian guests were so impressed with their alternative meals. The kitchen even made me an extra breakfast the morning after our wedding because I was too busy talking to guests as they were heading out to eat before they put the food up.

My husband and I really wanted a laid-back, summer camp wedding where we could spend time with our friends and family from all over the country. The hikes, bonfire, and lawn games that Hawkesdene set up really captured that feeling. The "cabins" are beautiful, not at all like summer camp and our guests all commented how comfortable they were and enjoyed spending time with each other in their cabins.

We had REALLY high expectations and Hawkesdene blew them all out of the water.

Steve T.

Married on 06/10/2022

Miller Mountain Time Wedding

Our daughter had always wished for her "Dream Wedding". After she became engaged she started the process of looking for a venue. She wanted a fall wedding set in the mountains hoping to capture the beautiful fall colors. After weeks of researching venues along the east coast, she was talking with a friend that had their wedding at Hawkesdene. The couple and wedding party loved it so much that they were planning a five year reunion there. We decided to check it out and after making arrangements with Rob, we flew and drove from Florida and Connecticut to take the tour. The venue was everything she wanted, it was purely magical. The main building was so picturesque, the bride and groom suite was absolutely stunning with all its amenities and the, what they call "cabins", were in reality beautiful houses that could host several couples or families. Right there and then she knew that Hawkesdene was the place for her and we booked it on the spot.
Over the following sixteen months of planning, Rob and Jamie were such a pleasure to work with. Anything we asked they accommodated and never said that they couldn't do something. From the meal selection, venue decorations, recommendations of vendors such as the DJ's, photographers, videographers, etc. everything requested was granted. Their advice on any questions or concerns we may have had was not only welcomed but spot on perfect.
As the day approached, we arrived at the venue along with tropical storm Zeta. Why not, it's 2020. It was Wednesday and a Friday night wedding was planned. On Thursday morning the power went out at 5:00 am. One of over 2 million customers affected by Zeta. The idea of getting power back on in such a remote town at an even more remote venue was not even realistic but in talking to Rob Thursday morning, he said "They know what we do here and how important it is. We will be okay." Sure enough, by noon the venue had full power when other areas weren't scheduled to get it back for another five days. As guests started to arrive at 4:00 that afternoon, they had no idea there was even a concern that morning.
That night the rehearsal dinner was absolutely wonderful. The wedding was held along the tree-lined main driveway on Friday evening and a Halloween party was held Saturday until the wee hours of the night. The food for all dinners was outstanding let alone the breakfasts and lunches that were arranged. The guests could not stop raving about everything from start to finish including the food, rooms, scenery, trails for hiking, etc. Everyone that saw us said it was one of if not the best weddings they had ever been to and many commented on wanting to come back. But what made it the most special for us was when our daughter said that she never imagined that her dream wedding could have been better than she ever actually dreamed of. That is something you can't put a price on.
We want to extend our sincere thanks the Rob, Phil, Jamie and the entire Hawkesdene staff for making a truly special day more magical than we could have ever dreamed and would highly recommend Hawkesdene to anyone. If we could give it ten stars, we would. Thank you again for a truly magical time.

Steve & Tracy Bordonaro


Kelley O.

Married on 06/01/2022

Estate Style Wedding at its BEST

If you are looking for a wedding venue that is like a mini vacation in the mountains for all your guests, then look no further! All of our guests raved about how much they loved the entire experience of having our wedding at Hawkesdene. They found it so relaxing, fun and beautiful. The food was outstanding and everything went so smoothly. They really know how to make your entire stay so special. We had a small intimate wedding, but this property can do it all whether you want something easy and casual to over the top. Jami and Rob and their entire team can make it happen. They have the experience to handle anything. The property is also fantastic for photos. We really appreciated the ability to bring our own alcohol so that we could have exactly the types of drinks we wanted and could account for how much our group would drink. They provide you with a list of recommended vendors which is a huge help when planning your wedding. Jami is a phone call away when you have any questions. They will help you through the process and how it will work at their property, but you will need to do all your own planning unless you hire an additional wedding planner. All of my family are already talking about a future family reunion at Hawkesdene and I can't wait to go back and enjoy the property fully since I won't have the stress of being the bride next time!

Paige H.

Married on 05/28/2022

The BEST destination style all-inclusive venue!

Hawkesdene is the hidden gem of Western North Carolina! We were inspired to do a destination-style wedding to bring our closest family and friends together, so we spent 4 nights at Hawkesdene with 80 folks on the property. We can easily say it was the most perfect, care-free mountain weekend we could have imagined. To start, I can't tell you how many guests complemented the venue. The property is a private oasis surrounded by stunning trees, beautiful landscaping, creeks, and hiking trails. It's designed impeccably to bring people together and to enjoy the surroundings. We did everything from yard games, to s'mores, to board games, to hiking, to llama feeding, to rehearsal dinner trivia. The staff of 14 are extremely down-to-earth and pull off every event, dinner, and cleanup like it's nothing. We could not believe how efficient and friendly they were the entire weekend. I was initially skeptical about the quality of the food, given it's an all-inclusive venue and we didn't get to sample it beforehand (it's just too much work on their lean staff), but let me tell you, every single meal was DELICIOUS. We got tons of complements on the food and there are lots of options to choose for each menu. As for drinks, it's BYOB, which saved a ton of money, and Hawkesdene puts the drinks out nightly at a self-service bar station. It was totally care-free for us and for our guests, which was really important to us. One of the biggest perks of all is that Hawkesdene comes with a coordinator, Jami. Jami was an absolute joy (and God-send) to work with. She is so friendly, hard-working, and trustworthy and went well out of her way to ensure our weekend was fabulous. She really is incredible at pulling everything together. Hawkesdene also has an array of decorations and lots of basic items like chargers, linens, napkins, etc. to use. This helped save costs on rehearsal dinner and wedding/reception decor. I could go on and on about how perfect it was, but you should experience it for yourself. We're already considering a reunion there in the next 5 years!!

+ 5

photos

Abigail L.

Married on 05/06/2022

Dream [down to earth] Destination Wedding

I found Hawkesdene googling 'destination weddings in the US' and reserved it without even touring. Showed up the day before my wedding and was absolutely floored with how amazing the venue was. From the accommodations, to the groundskeeping, to how sweet and welcoming the staff was- it's all SO amazing. Seriously, this place does not disappoint. We unfortunately had tons of rain on our wedding day (and a tornado warning + high winds) but the staff handled it amazingly well- the day was still perfect. The rain even added a little special something to our AM yoga with Rose.

Anna M.

Married on 04/30/2022

Dream Wedding Venue

My husband and I got married at Hawkesdene on Saturday April 30, 2022. We arrived on site the Thursday prior and from the moment we arrived, we knew we had chosen the best place for our wedding. We picked Hawkesdene because we really wanted an intimate venue that allowed us to spend more time with our friends and family instead of rushing around from location to location throughout our wedding weekend. Hawkesdene was just that.

Check in on Thursday was a breeze. We unloaded our trailer and did our final meeting with Jami. She went over all of our checklist, down to specific décor selections and table layout designs. We hired a day of coordinator for Saturday but trust us, you do not need that! Jami is absolutely amazing and so great to work with. She will make sure everything is perfect. She was even able to locate a local babysitter for our flower girl and a dog sitter for us so we could make sure our dog, Macy, did not accidentally get let out of our cabin on any night. Thursday and Friday night we had not planned much of a décor and table layout and just told Jami to arrange things as she sees best. When we walked over for dinner on Thursday and Friday, the tables were beautifully set and decorated, along with high top linen covered tables outside the pavilion next to the corn hole boards that our guests just loved. For Saturday's reception dinner, we asked that the tables be simply decorated with floating candles and greenery and they were exactly that and looked more beautiful than we could have imagined. In addition to the dinner tables, Jami and her team decorated the driveway for our ceremony and they did such a beautiful job that both of our moms (and maybe us too) teared up when they saw it.

Now the Food. Every single piece of food that Hawkesdene prepared for our wedding weekend was absolutely delicious. We were slightly hesitant during the planning stages since we weren't able to taste the food prior but after reading numerous reviews, we felt much more at ease and trust us, you will not be disappointed. We chose the Mexican in the Mountains for Thursday's welcome dinner. The queso and guacamole on the appetizer bar was unbelievable! Hawkesdene also worked with us to upgrade the ground beef to sliced flank steak for the dinner portion of the meal and it was cooked perfectly. Friday we chose the BBQ menu and that was a huge hit. We were so busy running around on Friday talking to guests that we didn't get to eat as much of the BBQ as we had hoped, but Jami prepared 2 to-go plates and put them in the fridge in our cabin for us to enjoy later that evening. Saturday we chose three proteins (grilled chicken, beef tenderloin and the Carolina mountain trout) and after tasting all three, we could not decide on a favorite because all three of them were equally delicious. In addition to the dinners, Hawkesdene prepared breakfast and lunch on Friday and an incredible brunch on Saturday that did not disappoint in the slightest bit. They were also so accommodating and worked with us to adjust menus or add in additional items that we wanted including cooking additional pork on Friday so we could have a BBQ slider bar for our late night menu on Saturday. Hawkesdene's pastry chef baked us the most beautiful red velvet wedding cake that was absolutely delicious and incredible (Our flower girl probably had about three pieces!). Trust us when we say, the food at Hawkesdene is absolutely incredible and you will not be disappointed!

All in all, Hawkesdene created our dream wedding. The venue was more beautiful than we could have ever imagined. The food was more delicious than we ever would have thought and the Hawkesdene team was so kind and such a joy to work with. Between afternoon hikes, lounging by the creek and then ultimately, our wedding day, there was not a single moment that we would have changed. If you are planning a wedding weekend and looking for the perfect location, you have found it with Hawkesdene (Just invite us because we really really want to go back!)

Sarah M.

Married on 04/26/2022

Magical Wedding Location

Hawkesdene was incredible to say the least. Once we visited, we immediately knew this was the perfect location for our multiple day wedding. Spending time with loved ones was so important but also a beautiful location, exceptional service and food and affordable yet lovely accommodations. Hawkesdene fit the bill to a T. All our guests LOVED their time and said it was the most memorable wedding they had been to. Only downside, it flew by too quickly. We are hoping our friends and family will host other events and weddings here so we can come back. I wish we had been able to have the whole space for a week at least! It's just incredible and will be an incredible memory for years to come.

+ 7

photos

Kasey

Married on 03/04/2022

Exactly what we wanted

After seeing other friends get married and them spending half their reception walking around and talking to people, the night ending and then everyone leaving the next morning, I knew I wanted something different. My husband and I toured with two of our friends and the site was just amazing. It has everything we could have wanted and things we hadn't even thought about. Being able to staying onsite, having food and desserts there, decor options and their vendor list made planning everything so easy. I was even able to ship a couple of things to the site so I didn't have to lug those with us for our 5.5 hour drive from Raleigh. We took a risk marrying in early March but had the most amazing sunny 70 degree weather weekend anyone could have hoped for. Jami and Rob both answered all our questions, helped with planning and coordinating. We got to enjoy our day knowing everything was already taken care of for us. The food was absolutely amazing and the staff are all so helpful and friendly. The grounds are stunning. Our sunset photos are some of my favorite overlooking the valley with the mountains behind. The creek running through the property makes for really peaceful background noise. The day after our wedding we had a free day. My husband and I spent most of our day snuggled up near a fire where we listened to the creek and spent time with friends who came through. Prior to dinner staff pulled our the corn hole boards. The bonfires each night were a perfect way to end the evenings surrounded by friends and family. Then it was just a short walk to your "cabin" which really is more like a luxury hotel room. I brought hair and makeup in onsite where there is an entire salon for getting ready. There's also llamas and alpacas onsite too. One of our favorite unplanned moments were the local dogs that would randomly come visit - we throughly enjoyed Chances dad coming to pick him up. My only complaint is that I wish it had lasted longer. As we were leaving and packing up, there had already been some talk about a reunion or vacation or anniversary party sometime in the years ahead.

Jessica E.

Married on 02/12/2022

Amazing experience

Hawkesdene did such an amazing job. Every person from the first trip there was so helpful, this was planned from afar but I was constantly in contact with the staff. It all came together beautifully. The guest had a great time, we had a great time. We can't wait to go back for a few days in the future.

Veronica T.

Married on 11/27/2021

Wedding 11/27/21

DREAM WEDDING 😍 This venue is everything! The location, the staff, the food, the environment. We have zero complaints or zero tweaks. It definitely surpassed our expectations and we had such a wonderful time. Rob and jami were amazing! We definitely plan to come back for a reunion! We had our dream forest wedding and we're so happy and pleased ❤️

Corinna M.

Married on 11/20/2021

Absolutely Breathtaking - worth every penny!

Choosing Hawkesdene was the absolute best choice we could have ever made when planning our wedding. We strongly believe that it was fate that we came across photos of Hawkesdene while looking for venues in the NC mountains. The more we learned, we knew this was our place. We were so confident, that we put down our deposit and signed our contract without even seeing the place in person. From start to finish, Rob and Jami made the process effortless. Jami was always available for questions and offered plenty of options regarding decorations or ways to include special touches throughout the weekend. As someone who is very "hands on", I had a hard time trusting that my vision would be carried out without some effort on my part.
From the moment we stepped on site for the weekend, the staff were quick to offer their assistance and Jami swept me away for a final walk-through meeting. After handing off the decorations that we had brought, we did not have to lift a finger or think about anything other than enjoying our weekend. Every. Single. Moment. Was. Perfect. I say this as someone who always worries about the "what if's". I kept waiting for something to not go according to plan and that never happened! Everything was everything that we could have dreamed of and more. Every meal was delicious, every event was perfectly decorated with a mix of our decorations and those in the barn, and every moment we kept looking forward to what would be next.

Obviously asking people to travel to stay somewhere on-site for a weekend seems like an out of the box idea. We had not seen a lot of our guests in a long time due to COVID and this was the perfect setting to reconnect. Once they arrived, they knew exactly why this place was so special to us and didn't ever want to leave. There were so many different activities that appealed to all ages and so many cool spaces to discover. Our friends and family came for a wedding but ended up creating fun memories and making new friends for life. This alone, we are thankful for beyond measure. They are already asking when they can go back.

The food is absolutely to die for. The first night we chose "Southern Comfort" and the buffalo chicken dip was an absolute hit. The pimento cheese mac and cheese was hard to not go back for seconds and thirds. The second night we had "Mountain BBQ", which smelled wonderful smoking all day long. What guests are still talking about is the blackberry cobbler with fresh lemon whipped cream. OMG it was so good. For the reception, we had guests tell us that the food was the best that they had EVER had and was so impressed. Every breakfast and lunch was wonderful. Our guests complimented how delicious it was, but also versatile for those who had certain preferences (ie. Vegetarian, nut free, etc). We said multiple times that the food could not have been more perfect based on our favorites. We did opt for a Bloody Mary and Mimosa bar on the morning of our wedding, which our guests thought was such a fun addition to the already delicious brunch (the grits were amazing).

We cannot thank the staff enough for all the hard work that went into the weekend. Each person that works at Hawkesdene is a true blessing and some of the nicest people you will ever meet. Jaylen was super helpful with taking us up for our hike to the Hawkes Nest, Kay kept the drinks flowing, and the kitchen staff always helped accommodate every need. Rob and Jami – you are such special people and we thank you from the bottom of our hearts for making this very special moment in our lives a once in a lifetime experience.

+ 17

photos

Kelly M.

Married on 11/13/2021

Hawkesdene - Dream Destination Wedding

Our wedding was a dream come true thanks to Hawkesdene. With both our families residing in different states, we knew a family reunion style wedding was what we wanted to do as none of our family had ever met before. Hawkesdene was one of the first venues that made it on my list, and once we visited, we knew we had to have it here.

Rob and Jami and all of the staff curated the wedding weekend of our dreams. They both were extremely responsive throughout the whole process and made planning a breeze. We used recommended vendors from lists they provided and could not have been happier with the whole result. Jami was great at keeping everything low stress and even was able to incorporate some last minute changes with ease. I relied heavily on her expertise as wedding planning/decoration is not my forte.

The actual wedding itself went better than we could have imagined. The weather was perfect for our mid November weekend, and the grounds were absolutely breathtaking. I would highly recommend having everyone take the hike up to Hawkes Nest for the most breathtaking views. We got quite a few Christmas cards from family and friends who took their pictures on site. The food was also another amazing aspect. I can't say enough about every dish that was served. They clearly take pride in what they do, and it shows 100%.

Hawkesdene provided a unique environment for everyone to mingle and meet over good drinks and good food. We even have friends and family members on either side planning to visit one another and staying in touch. I really can't thank everyone at Hawkesdene enough for what they were able to do for us. This was a weekend my husband and I will never forget and we have continuously said just how worth every penny we spent was for the long lasting memories we will have.

Abby S.

Married on 11/06/2021

Best day ever!

There are not enough good things to say about Hawkesdene. Our wedding weekend went without any issues, none, in fact I've been searching for some because I just can't believe how perfect the weekend turned out to be… I still haven't found one. We cannot be more grateful for all that Hawkesdene did to make our wedding weekend one we'll never forget. From the moment we arrived Jami & her daughter Cheyenne we're on top of it! We had plenty of great encounters with Rob as well- he even entertained my dad who talks with everyone, haha! Dinners were AMAZING, but that's not to say that Breakfast and Lunch weren't also. It was hands down the best food, experience, and staff I've ever worked with. THANK YOU HAWKESDENE!!🤍

Kathryn N.

Married on 11/01/2021

Thankful to have found Hawkesdene

"What a memorable wedding" and "WOW, your wedding was incredible" is what our guests continue to say!
As an Ohio resident, my Mom and I traveled to NC to tour several venues. After meeting with Rob, our search was over and deposit check paid. Other appointments were cancelled.
Hawkesdene truly is like nothing else out there. They set themselves apart by providing a unique Estate Rental; a place where you can have all your friends and family gather, celebrate, catch up and relax. It's essentially an elongated celebration spread over multiple days.
If you are looking for a unique venue, for a team that goes ABOVE AND BEYOND as well is the most flexible, look no further! I am so thankful I trusted my instincts and selected Hawkesdene. For example, I remember Rob saying "if you wake up on your wedding day and change your mind and want to get married by the Pavilion instead of the Driveway, no problem, we will make it happen" to Jami's team bustling my dress, this team sets themselves apart from the competition.
While there are many lovely venues out there, once you experience Hawkesdene you will realize how very special of a place it is and how much they sincerely care about you and your day.


Claire

Married on 10/30/2021

Best wedding ever!

It's hard to put into words how amazing of a wedding venue Hawkesdene is. Jami, Rob, Phil and the rest of the team are absolutely amazing and go above and beyond for each couple. Jami knew I so badly wanted our ceremony to be outside under the tree-lined driveway, but it rained all day of our wedding day. An hour before the ceremony, Jami calmly explained to me that she thought we needed to move to the rain plan B, and then her team jumped into action, moving chairs and draping the pavilion. It was breathtakingly beautiful, and nothing about our wedding weekend was dampened by the rain - that's how magical Hawkesdene is. We hiked and even played capture the flag in the rain! The food is also the best wedding food I've ever had. We went with the low country boil for our welcome supper, barbecue for the rehearsal dinner, and salmon and steak for the wedding reception. Everything was spectacular, including the breakfasts and lunches. Our guests all had an amazing time (many "best wedding ever" comments), and we only wish we could be invited to someone else's wedding at Hawkesdene. We decided it was more important to us to have fewer guests at our wedding so we could spend time with everyone all weekend long and are so glad we did. Hawkesdene is a truly special place. Don't hesitate to book your wedding (if you can get a weekend)!

Jacqueline G.

Married on 10/16/2021

The Perfect Weekend

I have been reading reviews from other couples about this place since my husband and I booked this venue in May 2020 for our October 2021 wedding and even those reviews didn't do Hawkesdene justice. When I say, that it exceeded expectations, I mean that Rob, Jami, and her team (Cheyenne, Kay, Jaylin, and so many others) made our vision come true! First, Rob, the owner, was very accessible to answer our questions, my parents' questions, and even guest questions. Next, Jami, the wedding planner/coordinator/everything was extremely patient and thorough as we planned our event from Virginia. She always had time for us, had tons of valuable advice for our weekend, and absolutely killed it when we arrived. She's a true professional and is very flexible. She and her team took care of absolutely anything we needed. For example, we failed to realize that the children at our Low Country Boil dinner didn't eat seafood and her and the chefs quickly provided sandwiches for them on the spot. Which brings me to the food—the food was incredible! We selected the low country boil and the barbecue dinners for our first night there and our rehearsal dinner and they were amazing! The breakfast, lunches, and desserts didn't disappoint either. Our wedding night dinner was amazing as well, the cake and desserts were to die for, and the late night chicken fingers and fries hit the spot!
Although, I didn't have a chance to speak with all of the staff, they were always on top of things and very friendly and pleasant. Cheyenne kept my guests safe for our sparkler exit and kept us informed of important details during our big day. Kay was a fantastic bartender, super friendly, and is an awesome addition to the team. Jaylin drove us up the mountain to the Hawkesnest overlook and kept us safe during our journey.
I really could talk about our magical weekend forever, so I'll just end with something our Best Man said—"I'm going to get married just so I can go back to Hawkesdene."

+ 20

photos

Hawkesdene's reply:

Hi Jacquleline,
We appreciate you taking the time to write such a wonderful review about your wedding experience at Hawkesdene! We never received contact info for your photographer so we were never able to share any of your images on social media and their website. If you would be interested, could you send me a link to your gallery? My name is Heather Davis and my email is heather@threecatscreative.com (we handle marketing and social media for Hawkesdene). If you are not interested in sharing your images, we completely understand - we just wanted to reach out and give you the opportunity.
Heather

Kristen V.

Married on 10/09/2021

Everything was Perfection!

If you are even remotely on the fence about booking, Hawkesdene, this is your sign, it will be gorgeous. We had our wedding there on October 9, 2021, and everything magic: the staff, the venue, the food, I could go on and on about all of it. We loved it so much, every guest at our wedding has asked how we can either have friend or family reunion there so they can go back. It truly was a magical day that we will never forget! Thank you Hawkesdene!!
Are you interested?
Send a message