Reviews
5.0 out of 5 rating
Quality of service

5 out of 5 rating

Average response time

5 out of 5 rating

Professionalism

5 out of 5 rating

Value

5 out of 5 rating

Flexibility

5 out of 5 rating
100%
Recommended by couples
Awards
18 User photos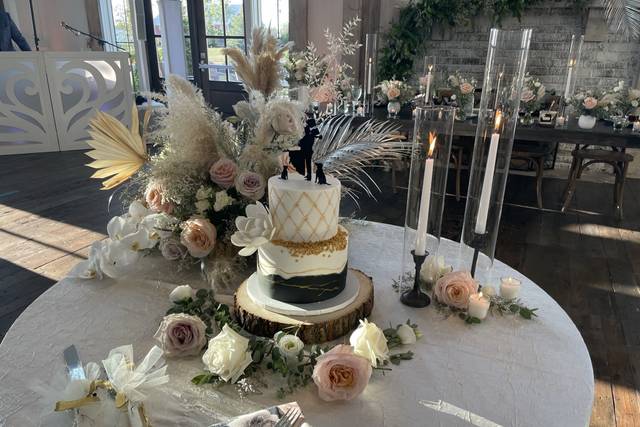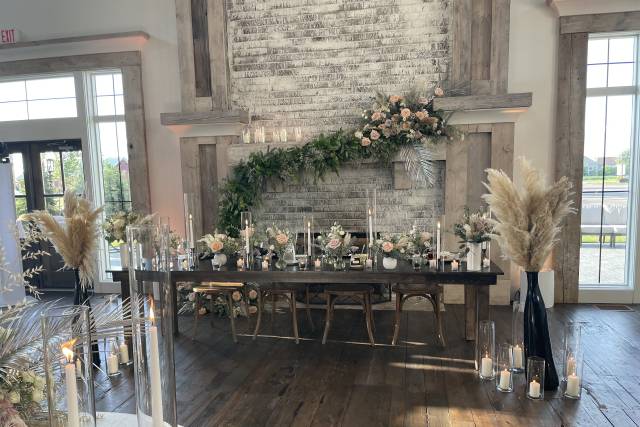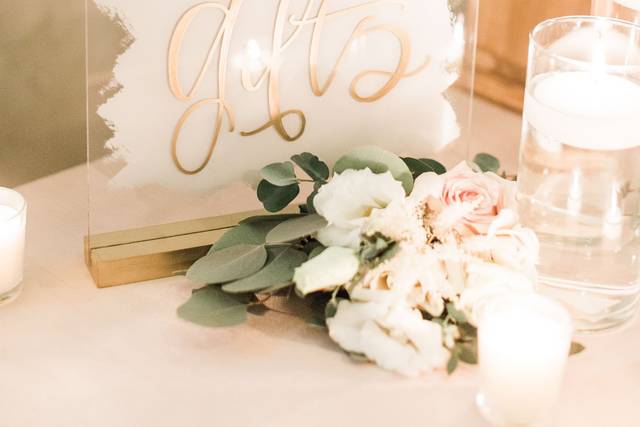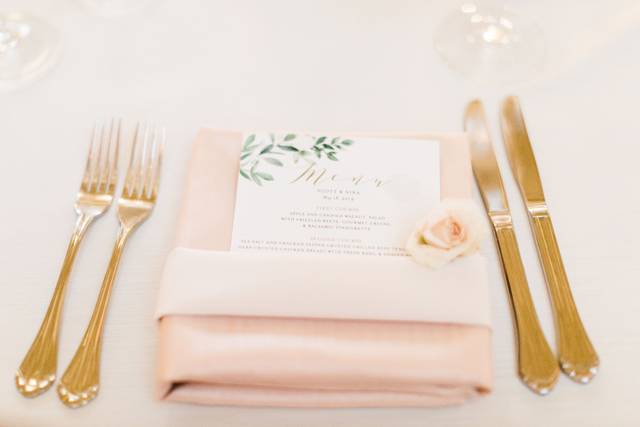 + 14

photos
Kyla C.

Married on 08/20/2022

Amy is the best!

My husband and I hired Amy about a year before our wedding day. From the very beginning, she was nothing but professional, realistic, prepared, and kind! The world of weddings aside: I have never met anybody more organized. Amy worked tirelessly to assure that we were informed on everything that needed to be done, everything that was currently being done, and everything that already had been done. There was never a moment where we were left in the dark. Her communication was flawless and her ability to unite vendors was incredible. Not only did she put on a perfect backyard wedding with 230+ people, but she was kind while doing it. Amy handled my family's requests with patience and grace. I couldn't have asked for a better wedding planner. Thank you, Amy!

Nikki D.

Married on 08/21/2021

Absolute life saver

Amy was absolutely amazing. I thought I had a vision but quickly realized I had no idea what I wanted and she literally made what I was thinking come to life. She was so so helpful throughout the process and I didn't worry one time throughout the process. And the wedding day!! WOWWWWW. I couldn't believe what I walked into! She made the venue come to life and it was so beautiful I cried!! She was absolutely amazing and I wish I could get married again to have her plan it 🤣 lol. She even had an emergency kit with every possible thing I didn't even know I needed! So amazing!!

Katie M.

Married on 06/27/2020

I highly recommend Amy!

I cannot say enough good things about Amy Harloe at Happily Ever After by Amy. We hired Amy about a year and a half before our wedding, and she made the planning process so easy. Amy is extremely professional, responsive, and creative. We were originally supposed to get married in June 2020, and like many other couples had to make a decision whether to postpone or cancel our wedding because of COVID-19. Amy seamlessly handled our decision to postpone and downsize our wedding from 250 guests to 30 guests without ever missing a beat. She essentially planned two different weddings for us because our original wedding plan was not workable amidst the pandemic. We hosted our wedding in a family member's backyard, but Amy was able to flawlessly turn our backyard into a perfect and professional wedding venue. Leading up to our wedding we completely trusted Amy to make creative decisions, and she created an intimate dinner party reception that was better than we ever could have dreamed. Our friends and family were all so impressed, and we told everyone that Amy handled every detail! She has an impressive team of trusted vendors that worked so hard. I highly recommend hiring Amy for wedding planning and coordinating.

Are you interested?

Send a message

Rocio V.

Married on 12/21/2019

Incredibly grateful we found Amy!

I cannot say enough great things about Amy! My husband and I had busy schedules leading up to our big day and Amy was able to guide us the entire way through. She made sure to stay in contact and helped making decisions on all of our vendors so easy. On our actual wedding day, I was able to fully enjoy myself as Amy and her team has everything planned and perfected. Almost a year later and our families and friends are still talking about how amazing it all went. While Amy played a key role in our wedding, she made sure it still felt like us. We were able to incorporate foods, traditions and so much more that were meaningful to our families. To top it all off, Amy was able to help us execute a delicious farewell breakfast the following day which served as a great way to thanks our guests one last time before they headed home for the weekend. Once again, I can't recommend Amy enough. She was great to work with, flexible and detailed. It truly made wedding planning and the days leading up to our wedding so enjoyable and free of stress.

Nina

Married on 05/18/2019

The wedding planner of your Dreams

This review is LONG overdue! Have you ever had such an amazing experience working with someone that finding the right words to express how grateful/ thankful you are seem impossible? Thats how my husband and I have felt since our 5.18.2019 wedding! From the moment I met Amy I knew she was our wedding planner. After talking to almost every wedding planner in the greater chicagoland area I thought Amy is just too good to be true. So in true OCD crazy bride fashion I asked for references and previous brides to talk to about their experience. Amy did not even blink or make me feel totally insane which is a quality every bride should look for in a wedding planner. We thankfully chose the full planning package, because we were planning our Chicago wedding from across the country. Amy responded to every midnight email, every pacific coast phone call and never made us feel like we were alone. She kept us on budget and when we were going over budget she wasn't afraid to bring us back to reality. Amy negotiated all of our vendors and got us the best deals, I cannot stress this enough! Before Amy we were getting quoted 2-3x the costs, and for brides who hate to negotiate she was a God send. Amys wedding day timeline is better than any book or planning binder you can find, she really knows what she's talking about with a month to month breakdown that becomes like your checklist and makes sure to keep your wedding day timeline on track. Leading up to the wedding she was there to lead our rehearsal, take all of our "extra" last minute buys to incorporate into the decor, and she happily took the role of "bad guy" to nix any unwanted suggestions from our adoring family. She brought our dream wedding to life, flawlessly. She is the definition of a fairy wedding planner! If you are even considering her wedding planning service book now, I have no doubt in my mind that she will be the most highly sought after wedding planner. To this day we have family and friends that our wedding was the funnest wedding they have ever attended. We honestly owe those compliments to Amy and her meticulous planning and attention to detail. From one OCD bride to another book now you will be forever grateful that you did. Thank you Amy & team from the bottom of our hearts we will never be able to express how amazing you are! (sorry its taken us over a year to write this we love you tons!)

+ 7

photos

Susan M.

Married on 03/23/2019

Happily Ever After

Amy listened to us from start to finished. She treated our wedding as if it was her only concern. She truly wanted to give us her best and she did.

Jen

Married on 12/01/2018

Hire Amy. It's the best decision you'll make.

Where to start? I wasn't aware how much we needed a coordinator until I saw how much Amy did in the weeks leading up to the wedding. It's shocking how much I didn't know that I didn't know. Amy's preparation on the timeline, coordinating with vendors, consulting and day-of grunt work made all the difference on our wedding day. Her decorative skills were on full display at the reception and I know neither of us would've been able to pull that off. She was fantastic to work with, quick to respond, and pleasant but not afraid to disagree with us when she had a better idea. Thank you for everything Amy; we can't recommend you enough.

Lisa K.

Married on 11/02/2018

The Clueless Couple

My now husband and I got engaged two years ago and were dreading the process of having a wedding. After much deliberation, we decided to follow through with the process and decided to have the wedding this year. We did not know where to begin and were looking for guidance. While looking at reviews, it was an easy choice when we found Amy Harloe. After meeting in person and discussing our vision, we decided to go with Amy and the full service package. BEST DECISION OF OUR LIVES!! She was VERY thorough from the onset and was with us till the very end. We NEVER had to worry about anything and she kept us on an organized timeline, thus making us feel at ease. We honestly knew nothing about weddings and she was patient with us and provided top notch recommendations for all vendors. We did not have ANY complaints about any of our vendors for our wedding. The actual day of our wedding went very smoothly and it allowed us to thoroughly enjoy our festivities. Our guests had nothing but rave reviews about our wedding for two weeks. We would recommend Amy to any other clueless couple that is planning to have a wedding.

Katelyn

Married on 10/27/2018

Simply Wonderful

Amy is truly a godsend and worth every penny and more! She thought of things that would have never crossed my mind for our wedding, made sure everything flowed perfectly and made our wedding day exactly what we envisioned and more!

Jorge

Married on 09/22/2018

The decision to hire Amy as our wedding planner was the best decision we made. Her awesome personality, organization, and responsiveness will leave you feeling that you are in good hands and that you will have the perfect wedding day. She thinks of everything and her recommendations for decor to vendors are spot on. Her creativity will ensure that you will love the end result and that your wedding is one of a kind. Amy's ability to problem solve and provide alternative solutions are fantastic. If plan A doesn't work, she makes Plan B better than your Plan A. Amy does a great job making sure that all your vendors are on the same page. She will ensure that your wedding day goes on without a hitch and that you can spend your day enjoying what is most important…your wedding day. We could not imagine planning our wedding without Amy. I would recommend Amy to anyone who is looking for a wedding planner. In our eyes, she is the only one who can turn your wedding ideas into a reality. Without hesitation, we would hire her again for any large event that we may have in the future.

Caitlin

Married on 09/22/2018

If you are looking for a wedding planner your search stops here! Amy Harloe is thoughtful, creative, organized, caring and has an eye for detail. We hired Amy for a partial planning and it was the best decision we made. From the moment we met, she was responsive, enthusiastic and personable. She helped us narrow down and improve on our style and decor choices and connected us with fabulous vendors. Her calm demeanor and positive attitude helped us navigate every step of our planning from the smallest detail to the overall aesthetic to ensure the whole event had a cohesive look. Amy's thoroughness and professionalism allowed us to focus on our wedding day and not worry about the day of details. Her support allowed us to enjoy the wedding planning process. She also worked within our budget to help us create the wedding we imagined. Her creativity and out of the box thinking helped our wedding to be one none of our guests will ever forget. Amy is amazing! We couldn't imagine planning a wedding without her support and guidance! We would hire Amy, in a heartbeat, to coordinate any large event that we may have in the future.

Mckenzie

Married on 07/14/2018

If you are planning your wedding, you need to hire Amy from Happily Ever After by Amy! My fiancé and I hired Amy towards the beginning of our planning process and she was there every step of the way leading up to our day this past July. Throughout the months leading up she recommended various vendors when we didn't know who we wanted to work with and saved the day with finding another transportation vendor when ours cancelled pretty late in the game. She thought of the little details to include that we didn't even think about! She was our main communication point with vendors the weeks leading up and created a thorough timeline for the day to make sure everything ran smoothly. She took so much stress off of us and we could not have been more in love with how she set-up all of our décor in the room. It was flawless! Amy is such a kind, organized, and fun person to be around, and we were so incredibly grateful to have her be a big part of our day!

Kelley

Married on 05/12/2018

As I write this, I honestly start to get emotional. Amy Harloe, owner of Happily Ever After, was truly a godsend to my husband and me. Although we consider ourselves competent, organized, and driven, we quickly realized that we needed help with our wedding planning. Naturally I interviewed several candidates for this and there was no one I had a connection with like that with Amy. She is so warm, calm, educated, and experienced. I knew immediately that she was the one. My husband and I paid for our entire wedding and reception and all of the pomp and circumstance that comes with it and Amy brought so many ideas and options to the table. I never felt there was a problem that couldn't be solved with Amy. She was always on top of her game...in fact, she exceeded our expectations! There was never a time that I felt alone or confused. She kept me on track throughout the whole process all the while making me laugh and frankly, feel at peace. Without her, we wouldn't have had the amazing experience that we did on our wedding day and subsequent reception. Even though she was the professional in this business, I always felt like she was a partner...a collaborator. Planning a wedding can be so stressful, but not so with Amy. Her help throughout the planning process, the wedding, the reception was so invaluable. I can say without a doubt, our wedding wouldn't have been the quality and exciting, beautiful experience that it was without her. There is NO way I could have done even half the job without her. I cannot even put a price on her worth. I am forever indebted to Amy for her hard work, attention to detail, vendor contacts and relationships, constant communication without being overbearing, professionalism, love for her work, and friendship. This day for everyone is too special to choose anyone with any less quality than Amy. I am so grateful and so thankful for Happily Ever After...my special day would not have been special without Amy Harloe.

Ashley

Married on 05/05/2018

Amy did a fantastic job planning our wedding! We wouldn't have been able to pull it off without her. We used her for full wedding planning and she was totally worth it. There are so many vendors out there it's tough to know the good ones from the bad. We went with a lot of Amy's recommendations and she was involved in planning our meetings, helping coordinate and asking the questions we didn't know we should have been asking haha, she also attended every meeting we asked her to.

In the weeks leading up to the wedding there was an issue with our venue double-booking our backup cocktail hour space- Amy was all over it. In the 36 hours leading up to our wedding, we had last minute guest cancellations, decided on doing the ceremony outside, had last minute hotel bookings- Amy quickly took care of everything- we got the seating chart adjusted, she ran out to make extra last minute Welcome Bags the day before the wedding- she was great- there was no way we were in a state to handle all of that ourselves. The day of- wow. I have never seen a more beautifully designed wedding- I am still in shock that such a beautiful wedding was actually mine! My dad even gave her a shout out during his speech- everyone was blown away by how beautiful she decorated the spaces. Amy handled all of the wedding day hiccups- I didn't even know until the next day all that happened that she took care of. I was an emotional mess the day of and really wouldn't have been able to handle the things she did.

Brides- hiring Amy as your planner will be the best decision you make for your wedding. I know venues sometimes tell you that you don't need a planner; they'll help…. our venue said that and a month before our wedding that venue coordinator left and left a big mess behind her. They won't look out for your best interests. Amy does- she negotiated discounts with vendors and made sure that our asks and needs were put first. Thank you so much Amy for giving me my dream wedding!

Top rated event planner! Made our daughter's wedding celebration the best day ever! Will absolutely use her services in the future.

We had been planning our daughter's wedding for 18 months without a wedding planner. We THOUGHT we were doing just fine until 3 weeks before the big day when we realized how hard it would be to pull together the entire event and still enjoy the wedding ourselves! The details, both big and small, were becoming a reality and we were far from planning the wedding we had wanted for our oldest child. That's when we called Amy of Happily Ever After by Amy.

Fortunately, Amy was available to help us on a reduced timeline and the next three weeks were daily communications and updates. Amy contacted all the vendors and pulled the team together. She highlighted areas we missed that would have minimal financial impact but make the wedding presentation much more memorable and professional. She included the bride and groom in the planning as much as they needed (or wanted) and worked with us to make sure all decisions were cleared before moving forward. Her ability to work with us to make this the wedding we all wanted was masterful.

On the day of the event we simply enjoyed the wedding, the company and the festivities. Amy did all the hard work. She is extremely knowledgeable in event planning and the vendors respected and followed her direction carefully.

We will absolutely call Amy again for our three other children's' weddings – this time right from the beginning!


Happily Ever After - Wedding Planning's reply:

Thank you! It was so much fun jumping in and working with your family to figure out all the final details - and anything that might have been missed - to create a storybook wedding for your daughter! Can't wait to work with your family again for the next wedding or event!

Michelle

Married on 11/04/2017

I am so glad I found Amy for our wedding day coordination! She is very professional and knows a lot about the business. There were questions she knew to ask and details to confirm with venue that I wouldn't have even thought of. She made everything leading up to the wedding day much easier, contacting vendors, making a day of timeline etc. and on the day of we were able to just enjoy the day without stressing. I cannot thank Amy enough for making sure our wedding day was perfect!

Happily Ever After - Wedding Planning's reply:

Thanks Michelle! It was a pleasure working with you as well. Everything couldn't have gone smoother and I hope you and your guests had a fabulous time! You and Christopher make a stunning couple!

Daphne

Married on 10/23/2017

Amy Harloe is amazing!

In late October, my husband and I had this dream to get married on New Year's Eve— of that same year. We were expecting our first child and didn't want to plan a wedding after he was born. I reached out to multiple planners and it wasn't until we found Amy that I felt hopeful this wedding might actually happen. From the moment I talked to Amy she had nothing but confidence in her voice and in her ideas. Amy made me feel confident and hopeful that my dream wedding could come true in the short amount of time we had to plan it. Amy was nothing short of amazing the entire time. Every little detail was taken care of and we didn't have to worry about a thing. To be honest, we didn't have the highest expectations for the wedding because who could when you were planning it in two months. But the day of our wedding everything went flawlessly and the evening of our wedding it was like something out of a movie. All of my guests were just as surprised as we were and made the comment that it seemed as if we had been planning this wedding for many months. Amy really showed her talent and skill the way she pulled off this miracle wedding and we couldn't recommend her more— we felt truly blessed to have found her for our special day.

Megan

Married on 10/01/2017

Amy did an incredible job as our wedding planner. She was extremely professional, organized, and creative. Her many years of experience as an event planner were very evident. She was always reachable by phone, text, or email and was very attentive to our needs. She made sure we had all the elements that we wanted and also provided helpful feedback. Amy is a great problem solver and works well under pressure. Happily Ever After made our wedding absolutely beautiful!

Happily Ever After - Wedding Planning's reply:

Thanks Megan. I especially enjoyed working with you and Joshua through all the unique elements of your wedding. In the end, your wedding day was absolute perfection. Your reception venue was transformed into a gorgeous celebration of your love for each other and for God.

Alexandria

Married on 08/05/2017

We hired Amy as our day of coordinator about five weeks before our big day. She was amazing in assisting with all of the communication, logistics, and planning the month before our wedding. She took care of the details the day of the wedding, so I didn't have to worry. Friends and family raved about how awesome she was the day of the wedding, and we can't thank her enough for executing the wedding of our dreams!

Happily Ever After - Wedding Planning's reply:

Thanks Alexandria! One of the funnest weddings I've ever been too - even if I was working! It was great getting to know you and Ross during the planning process and I wish you both nothing but happiness!

Barbara

Married on 09/11/2011

Amy has been planning events for many years now, mostly in Los Angeles, but recently moved to Aurora/Naperville. She has executed several huge corporate events on location, company Christmas parties, and weddings. She is organized, sharp, and super friendly. You can't go wrong with her services!

Happily Ever After - Wedding Planning's reply:

Thanks Barbara for your kind words! I love what I do and I'm glad it comes through in my work!

Kristen

Married on 08/07/2020

Amy is exactly who we needed to make our wedding happen!

Amy was passionate, honest & professional—exactly what we needed to make our wedding day happen. Amy gave great advice beforehand and kept us organized leading up the big day without adding stress, and then made magic happen come wedding day. We're so lucky we had her!
Are you interested?
Send a message