238 Reviews
Recommended by 99% of couples
Quality of service

5 out of 5 rating

Average response time

5 out of 5 rating

Professionalism

5 out of 5 rating

Value

4.9 out of 5 rating

Flexibility

5 out of 5 rating
33 User photos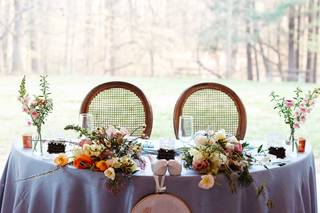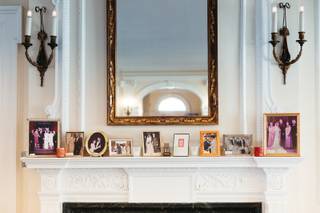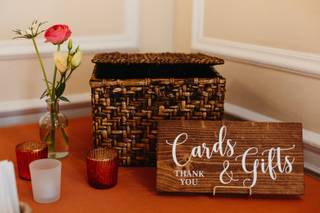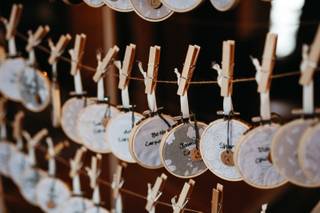 + 29

photos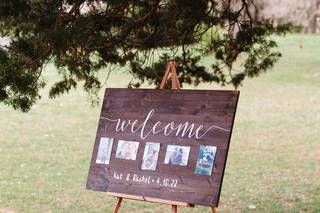 Christie

Married on 05/27/2023

Absolutely Amazing!

I can't imagine how our wedding would have happened without all of Kristi's help and guidance. She truly helped make it an event that I could just enjoy rather than having to worry about the logistics of how things were happening :)

Jwb

Married on 05/19/2023

Kristi is a must for a smooth wedding day

I'm so happy we hired Kristi as our day-of coordinator. She is extremely organized and on top of everything. My main goal was having someone to coordinate and communicate with vendors on the wedding day (so I didn't have to!) and Kristi delivered that and so much more. She sent detailed itineraries for all of our vendors and wedding parry vendors so that everyone knew when and where to be on wedding day. She always answered any questions I had leading up to the wedding in a timely manner. And on the wedding day itself she was absolutely clutch helping me multiple times as my dress bustle kept breaking! She was calm and collected the whole day and even went out of her way to help my parents transport leftover materials back to their house. Thank you for everything, Kristi!!

Sara

Married on 05/13/2023

Would definitely recommend!

Kristi helped us think through every little detail in advance and made sure our wedding day ran smoothly. Money well spent - we would definitely recommend GLOW to anyone!

Are you interested?

Send a message

Ryan A.

Married on 05/06/2023

Coordinated to the Detail

Kristi's level of communciation and pre-planning was very appreciated and allowed us to focus on other details and important items in the run up to our wedding. She connected with our vendors early to coordinate information as well. Our wedding was a smooth operation thanks to her and her teams hard work!

Brian B.

Married on 04/29/2023

Perfect Planner for a Smooth Wedding Day

Kristi and team at Glow did a phenomenal job from the moment we first reached out, and we felt comfort in knowing her detail-oriented nature and history of working weddings at our venue, which she knows inside and out. Even as more of a day-of/month-of coordinator rather than full planning services, her planning questionnaire covers every detail imaginable, which makes for a big mental relief as the worry about forgetting something quickly fades away.

Kristi also interfaces directly with most of our other vendors, which is great, ensuring that they have a relevant schedule to keep everything on track. The Glow team ran a great walkthrough at the venue and rehearsal the day before, which was made easier by the fact that she has worked with almost every single vendor we had. She also helped us choose a (great) DJ since we hadn't yet picked one.

Overall, working with Kristi and Glow was probably the single best decision we could have made to reduce our stress levels during our wedding day, and definitely a huge reason that we were able to have so much fun. Everything from setup, communications, keeping to a schedule, and packing up cars at the end of the night went right on schedule without a hiccup, which is something we couldn't have done alone. If you are looking for a wedding planner or coordinator, they're worth it!

Elizabeth B.

Married on 04/22/2023

Fantastic service from an experienced professional!

We hired Kristi for day-of coordination based off a recommendation by our venue (Woodend Sanctuary in Chevy Chase), and we couldn't have been more satisfied. Her professionalism and experience is unmatched, and we always felt like we were in safe hands. despite knowing absolutely nothing about event planning, and feeling very overwhelmed, she guided us through and answered every question with patience and knowledge. By the time our wedding happened, we were confident and calm knowing she'd have everything thought of. She was absolutely fantastic and we couldn't have done it without her - hire her!

Jen F.

Married on 04/08/2023

Highly recommend!

We hired Kristi for day of coordination and couldn't be happier! She kept all of the little details organized in the few weeks leading up to the wedding and put us at ease on the big day. Our wedding was at Woodend which she knows extremely well so she was able to answer any question we had about the space. She kept our families and wedding party on schedule and made sure our event ran extremely smoothly. I highly recommend her if you are having your wedding at Woodend or anywhere in the DC area!

John S.

Married on 11/28/2022

Excellent!!!

We cannot recommend Glow Weddings and Events highly enough. We hired Kristi as the month of coordinator for our wedding and she proved to be invaluable. She is clearly a professional but always made sure that she was executing our vision, we never felt like she was running through a checklist or pushing for a certain approach. She communicated with all our vendors efficiently and solved problems for us without us having to lift a finger. I can't imagine how stressful the last few weeks of planning would have been had we not hired her as a coordinator.
Additionally, both of our parents thought she did a fantastic job, which was definitely a huge plus.
If you are looking to hire a coordinator for your wedding, Kristi is a fantastic choice. We strongly recommend the month of coordinator package, rather than just the day of, its worth every penny.

Eleanor G.

Married on 10/29/2022

Great experience

Kristi is wonderful. She helped keep us organized and make our wedding special. We can't thank her enough for being so responsive and dealing with so many moving parts. It was especially helpful to have her coordinate the last month as it allowed us to relax a bit.

Elizabeth H.

Married on 10/15/2022

Hire her immediately!

We purchased Kristi's 6-week out package, but she was an integral part of keeping me sane throughout the entire process. Whether it was answering a quick question about whether the colors made sense, or her in-depth sit down with us a month before the wedding, it was immediately clear we were in good hands. Kristi provides an incredible level of detail in every plan, is responsive, and is incredibly knowledgeable about her job. Having her work with vendors saved me so much time and energy in the weeks leading up, and the day of, my husband and I were able to truly enjoy the day and not have a single consideration of logistics, timing, etc. Kristi is the BEST, and we could not have done our wedding without her.

Claire L.

Married on 10/01/2022

Peace of mind with GLOW Weddings

Kristi and her team at GLOW Weddings coordinated our wedding. We answered a long questionnaire which she used to customize her service to us and made our wedding day feel so special. I should mention that everything went off without a hitch thanks to GLOW. Kristi helped us think through the details that we otherwise would never have considered. She made sure we had everything we needed going into the wedding as well as leaving it! On wedding day, she was effective and discreet as the point of contact between all our vendors. I would definitely recommend GLOW Weddings!

Kat R.

Married on 09/18/2022

Kristi is wonderful!

Kristi was our day of coordinator for our wedding at Woodend Sanctuary in the DMV Area. She supported us leading up to our wedding and was really open and excited about our ideas to try things out that she hadn't done before at the venue. She made us feel comfortable as an LGBT and Jewish couple. Our day went so smoothly and it is thanks to Kristi and her team! Attached a few photos of the day PC: https://shawneecustalow.com/
Flowers: Little Acre Flowers


+ 5

photos

Amanda W.

Married on 09/17/2022

A Perfect Day

Kristi was an amazing partner for our wedding day and I really enjoyed working with her! From our first conversation I knew she would make sure that everything would go exactly as planned. She knew the venue very well and took time to get to know us, our style, and created a plan that matched us perfectly. She had an extensive checklist to ensure we reviewed every detail and was responsive to all of our questions.
She created itineraries for each vendor and made sure everyone was on the same page for our big day.
On our wedding day everything went so smoothly, and Kristi was crucial in making that happen.
I highly recommend Kristi and Glow - it was like working with a trusted friend.

Rachel S.

Married on 09/17/2022

Best wedding coordinator!

We had a great experience working with Kristi. We did the month-of coordination package, and it ended up being one of the best decisions we made. Kristi helped tie all the details together for our planning. She thought 3 steps ahead and anticipated every little detail. Her coordination really made the whole event come together, and it took so much stress off of me! The whole day was perfect from start to finish. We are very grateful for Kristi's services. She was professional, responsive, and attentive. I felt good knowing that we had someone to keep the day moving. I recommend working with Kristi.

Linda D.

Married on 09/03/2022

Great Experience

Every little detail went perfectly. We were so pleased with Glow!

Soumya-Singh

Married on 09/02/2022

Fantastic!

Kristi helped me coordinate my wedding reception, and she made the day perfect. She handled everything the day of, leaving my now-husband and I to eat, drink and party the night away. She is an excellent addition to any event, and is very professional, responsive and flexible.

Kerie A.

Married on 08/27/2022

GLOW Events is great! Would recommend!

Kristi was great! She was super responsive and attentive to our needs. We truly wanted to have fun at our wedding and not sweat the small stuff. I know that Kristi took care of alot of things behind the scenes and that allowed us to have a fantastic, stress free wedding day. Would highly recommend Kristi and her team.

Emily C.

Married on 08/07/2022

Getting hitched without a hitch!

I started out a little skeptical of the need to hire a wedding coordinator, but was so glad I did. I hired GLOW for day-of coordination for my 80-guest wedding and was able to relax and thoroughly enjoy the day that seemed to go without a hitch. Kristi provided great vendor suggestions, made sure I asked all the right questions, and organized all the information into detailed itineraries for the wedding party and all vendors. She herded my under 13 wedding party through the rehersal and ceremony and communicated with vendors throughout the day. Quick to respond to questions, personable, and easy to communicate with-- I couldn't recommend Kristi and GLOW more!

Marlee K.

Married on 07/23/2022

Highly recommended!

Kristi made sure our day was exactly what we hoped for! I can't imagine having done the wedding ceremony and reception without her. She was organized, thoughtful, and genuinely cared about us and our big day. Thank you!

Allison K.

Married on 07/17/2022

GLOW was the best decision

We hired Kristi from GLOW to do our day-of coordination for our wedding at Woodend Sanctuary. We chose the "Shimmer" month-of package and are so, so glad we did. Kristi sat down with us a month before our wedding and went through all of the aspects of the event to ensure it would go smoothly - and helped us think through details we hadn't even thought to consider, but made a big difference! She took over coordinating with all our vendors, and provided detailed itineraries for all of them so they were fully prepared. Kristi made sure deliveries were on time, set ups and photos were exactly as we wanted, etc. She made it so easy to just relax and enjoy the moment on our wedding day! Also, she was easy to communicate with, quick to respond, and her knowledge of Woodend as a venue helped a ton. I really don't know what we would have done without her. Thank you, Kristi!!

Emily S.

Married on 07/16/2022

Cannot recommend her enough!

I cannot recommend Kristi and her team enough. From the time we started working with her I breathed a sigh of relief - she had a plan for all the little details I had not even known to think about. She perfected our timeline and kept everyone organized. Day of, Kristi was on top of everything. When a bit of rain threatened our outdoor ceremony plans, she was calm and even-headed, and worked with all our other vendors to adjust the schedule on the spot to make sure we could have the wedding we'd been planning and hoping for. We truly could not have done it without her - she absolutely went above and beyond and made the day perfect and somehow feel easy and seamless.

Emily M.

Married on 06/19/2022

Goes above and beyond

Kristi Hartig is a marvel. I hired her because both my venue recommended her and two friends who got married in DC. She combines the best of both worlds: she brings a chill energy that helps you calm down, while also being 100% on top of everything. She was very knowledgeable about vendors to recommend without ever being pushy. When I booked her for a six-week-out package and then decided that I needed more support earlier on, she created a custom package for me (that was incredibly reasonable) to give me exactly what I needed. She's also scrupulously honest: I only wanted part of her "alcohol add-on" package, so she charged me only for what I used. My wedding was a little complicated--a Jewish/Hindu hybrid ceremony that I made up myself with a friend officiating; a baraat at a venue that had never done one before--but Kristi had every detail in hand. I'm sure she's great at other venues too, of course, but I will also add that she knows Woodend in particular like the back of her hand, knowledgeably rattling off statistics about the capacity of each space while we planned for rainy-day contingencies. Can't say enough good things!

+ 7

photos

Patricia B.

Married on 06/04/2022

Highly Recommend & Best Wedding!!!

I would highly recommend using Glow! Our wedding was flawless and this would not have happened if we did not have their assistance. Very professional, efficient and ectremely knowledgable in creating a special, unique and memorable wedding! Kristi and her team were the best and the day of the wedding went perfectly. She was so easy to work with and everything was stress free! Thank you!

Sebi D.

Married on 05/29/2022

Terrific job as our day-of coordinator!

Kristi did a fantastic job as our day-of coordinator making sure everything went smoothly, and was a HUGE help in the planning process by recommending potential vendors for us to reach out to and letting us know what to expect during the whole process. We did the "month-of" coordination package and it was more than worth it. We'd absolutely recommend her for any and all event planning services.

George B.

Married on 05/15/2022

Best wedding ever

Kristi and GLOW were the best. Very helpful, informative, pleasant and efficient. She gets the job done with a smile on her face. As an older couple we had plans that were perhaps somewhat different and unusual but Kristi and GLOW came through. We couldn't have done it without her, and we've had literally dozens of guests tell us it was the best wedding they every attended.
Are you interested?
Send a message