47 Reviews
Recommended by 100% of couples
Quality of service

5 out of 5 rating

Average response time

5 out of 5 rating

Professionalism

5 out of 5 rating

Value

5 out of 5 rating

Flexibility

5 out of 5 rating
2 User photos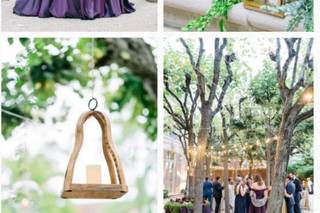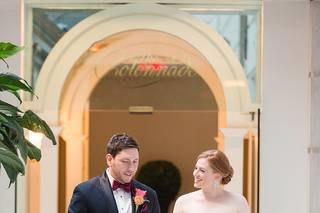 Vish

Married on 05/08/2022

A stellar planner

Vicky is a consummate professional. She was able to fully understand our vision for a fusion multicultural wedding and curate vendors to meet our needs. Her planning documents were extremely helpful, and she kept us on track throughout the wedding planning process. She went above and beyond in making sure all the details were ironed out (think sourcing linens, alphabetizing gift bags, setting up decor, etc). She liaised with our vendors expertly, saving us time and emotional energy in doing this ourselves. She is a must-have for a successful wedding.

Event Accomplished's reply:

Thanks for the kind words V! I thoroughly enjoyed working with you and G, and am so I glad I was able to take a load off of you during the planning process. Best Wishes, Vicky

Kim H.

Married on 11/06/2021

Best decision ever!

My mom hired Vicky Choy as our day-of coordinator. It was the best decision we made during the planning process. Vicky was communicative, responsive, and helpful in every way. She helped us with a ceremony script, venue and vendor communications, and with general guidance. Thank you Vicky!

Event Accomplished's reply:

Thanks for the kind words! I'm glad I was able to assist you and J on your big day. Best Wishes, Vicky

Featured

Couldn't ask for a better planner!

When we originally started our wedding planning in 2019, we had no idea what would be in store for our eventually wedding. We got the partial planning services with Event Accomplished. Vicky helped us prioritize our budget, worked with us to find vendors that we liked within our budget, and did a design add-on package to make sure all of the different design elements were cohesive and that we could visualize everything. We could not have navigated the complicated world of DC weddings without her help, but that goes double (if not triple!) during COVID. Vicky handled the whole thing like a champ - keeping us updated on how other weddings were going, the rumors that were circulating in the event community and worked to move our whole vendor team to our new date (twice).

On our wedding day, Vicky made sure that everything went so smoothly. Even our photographer mentioned how rare it was to have everything scheduled (and actually on time!) for our first-look and pre-ceremony photos. Later in the night, Vicky would slightly shift things in the schedule based on the mood of us and our guests. She also efficiently handled two mini crises, including helping a guest with a broken shoe strap and swiftly dealing with a seating mix-up.

We could not have picked anyone better to trust our wedding day with and cannot speak highly enough to her professionalism and friendly and grounded personality.

Event Accomplished's reply:

Thank you for the kind words, A! We loved working with you on your celebration! It was our pleasure. Wishing you much happiness.

Are you interested?

Send a message

Rricha M.

Married on 08/17/2019

Amazing Coordinator

I highly recommend Vicky as a wedding coordinator. I was on the fence about getting a coordinator but realized in the last few months before the wedding that we needed someone to pull everything together. Vicky was amazing. We had both an Indian sangeet and a western wedding ceremony and reception over the course of two days. She helped us prioritize our tasks, recommended vendors, seamlessly worked with our venues and made thoughtful recommendations and suggestions that would have never occurred to us. Many of our guests complimented us on how organized the wedding was and we couldn't have done it without Vicky!

Event Accomplished's reply:

Thank you for the kind words Rricha! It was a pleasure for me and my team to assist you and K both days. We loved meeting your friends and families as well. Wishing you much happiness, Vicky

Laura Y.

Married on 04/06/2019

Hire Vicky now for stress-free wedding planning!

Vicky and her team at Event Accomplished made our wedding planning and wedding day a smooth and stress free process. Vicky anticipated our needs, was well-prepared for pre-event meetings, and always responded quickly to our emails. The day of went according to the schedule and we worried about nothing! Our friends and family were well-taken care of, making our wedding even better than we imagined!

Event Accomplished's reply:

Thank you for the kind words Laura! It was a pleasure for me and my team to assist you and G. Wishing you much happiness, Vicky and Jen

Rachel

Married on 11/04/2017

Bringing on Vicky Choy and Event Accomplished was one of the best decisions we made for our wedding. She is phenomenal - and jumped right in with partial planning services after I did a majority of the vendor search. She kept me on task to get done what we needed to in prep for the big day. On our wedding day, she handled everything so the process was as smooth as possible for my new-husband and I. Vicky is an excellent planner - and I highly recommend her to anyone!

Event Accomplished's reply:

Thank you for the kind words Rachel! It was a pleasure for me and my team to assist you and J. Much love, Vicky

Mana

Married on 08/26/2017

Our wedding was the best day of our lives and we attribute ​having such a beautiful and perfect day because of Vicky's help and everything she did for us behind the scenes.

We hired Vicky as a three month out coordinator. At first, I was reluctant to spend money on a day of coordinator because I was a hands on and very involved bride, but I am so glad I did. Vicky was extremely organized throughout the wedding planning process. There were no details left unturned. She uses a great online software tool that organizes all files and discussion threads, which made it really easy to see what needed to be done.

On the wedding day, Vicky was truly a rock star. I felt so relaxed and I was able to enjoy every minute of the day because I knew she was on top of everything and so reliable. She was always one step ahead and had things done before I even thought about it. We have gotten several comments from my family and friends that she did such an excellent job - so much so that one of my bridesmaids, who is getting married in New York, decided she needed a day of coordinator (something she never considered before) after seeing how helpful and great Vicky was during our wedding. I highly recommend her. You will enjoy your wedding day so much more with her help!

Amy

Married on 08/19/2017

We were uncertain about hiring a coordinator as I thought I could do it all myself. Turns out, hiring Vicky at Events Accomplished was one of the best decisions I could have made! There is no way I could have been everywhere I needed to be on the wedding day; Vicky and her assistants made that possible. Her attention to detail left me completely comfortable to turn everything over to her on the day of and just enjoy all of the hard work I'd done planning for a year. I would highly recommend her to anyone planning a wedding.

We are so happy we hired Vicky to be our three-month planner and day-of coordinator! We had anticipated planning everything on our own until the last month, when we would bring on a wedding planner to help consolidate all the vendor information and be the contact person. However, we were able to bring Vicky onboard for 3 months for the same it would be for 1 month with other companies. This, combined with her extensive ethnic-fusion wedding experience, was a no-brainer! We had a fusion Taiwanese-Bangladeshi wedding - and her input and feedback about various traditional and performances were invaluable! She hit the ground running three months before the wedding - contacting all vendors so they knew she was the point of contact. This was a huge relief for us! She was a great help in finalizing details, such as cutlery, place settings, linens, etc. - she has a great eye!

We particularly appreciated Vicky's extremely organized approach - she uses a great online service that organizes all files and discussion threads. It was easy to see what things still needed to be done and which were checked off. Communication with Vicky is easy, rapid, and direct. She is always available and responds to emails quickly. There was absolutely no issue with getting a hold of her! She also lets you know in advance if she will be out of town or temporarily unavailable - this was greatly appreciated.

For the wedding day, Vicky created an extensive and thorough timeline - so helpful! She also created a condensed timeline for the wedding party, which was great! Our wedding day was jam-packed from the minute the ceremony started until the last song the DJ played. She facilitated everything to make sure we were on time - but we never felt rushed or hurried. She also coordinated all the vendors so that we did not have to do anything other than enjoy our day!

We highly recommend Event Accomplished to anyone! - weddings or special events, Vicky will do a great job!



Event Accomplished's reply:

Thank you for the kind words, C! It was our pleasure assisting you and M on your wedding. Vicky

Kelly

Married on 09/17/2016

We hired Event Accomplished as our "two month" coordinators. As a bride who was doing most of the planning herself it was an amazing piece of mind as we approached the wedding date to know that on the day of I would not have to be coordinating with vendor arrivals or handling things that went wrong and could enjoy the time I had to spend with friends and family. From the initial call, to the in-person planning meetings, both Jen and Vicky were organized and on top of things and kept me on schedule knowing when I should accomplish certain milestones by. Jen also made an amazing schedule for the wedding weekend which was super helpful to distribute to all those involved.

We navigated street closures due to a street fair, a slight flood the morning of, and everything went beyond smoothly thanks to them - I have no idea if things were late or went wrong - as far as I can tell everything was perfect which means they went above and beyond! The venue looked great, they set out all of the small details that we brought and also coordinated dropping them off at our hotel room after. I would very highly recommend Event Accomplished, in particular if you have a venue which is just a space and you have to bring everything in - they handled all of the vendor logistics seamlessly. My husband said the night of the wedding "whatever we paid for them they are worth it times two, this was an amazing decision to hire them, they are so on top of this." Jen and Vicky did an amazing job!!

Event Accomplished's reply:

Thanks Kelly for the review. It was a pleasure working with you. Congrats! Jen & Vicky

Jocelyn

Married on 06/10/2016

Hands down, Vicky and Jen are the BEST coordinators out there! I'm not sure I can put this into words. My now husband & I planned most of our wedding, but wanted someone to take over our day & coordinate our actual wedding day so us, our family, & our friends could enjoy the day stress fee. We've been to many weddings where a mom, sister, best friend, best man, etc were stressed out & didn't enjoy the wedding because they were making sure the wedding was set up, happened, & stayed on schedule. We wanted to avoid this! The second we initially sat down with Vicky and Jen, we knew they were the ones to do this for us.

Both have such have great expertise & experience in planning & coordinating a wedding & helped guide us a few weeks/months out through the actual wedding day. We got to enjoy every second of the day & not think twice about vendors, about if things were set up right, or even where we had to be. I never imagined being able to totally let go of such an important day, but Jen made me feel 100% comfortable letting go & enjoying the day. Jen sat down with us & made a schedule for the day (the thing I had ZERO clue where to even start), and even came & checked in on us during the day while getting ready, & even made sure the groomsmen made it on time (a feat I thought was impossible!). We were able to hand over all coordination of our vendors to them and just worry about getting ourselves ready for the wedding. Jen & Vicky made our wedding day seamless for us. If anything went wrong, we had NO clue! Which was the most important thing when it came to the day, other than our vision.

Jen & Vicky sat down with us & made sure they understood what was the most important aspects, what our day looked like & executed perfectly. The day was absolutely magical for us. Jenn & Vicky understood our vision & made it come to life even more than we could imagine. HIRE THEM NOW!

Event Accomplished's reply:

Thanks J for the review! It was a pleasure working with you and in assisting you for your big day. Jen & Vicky

Emily

Married on 11/07/2015

I really enjoyed working with Vicky Choy from start to finish! I used her for both pre-event and day-of planning. It made a huge difference in my wedding planning experience; it was not NEARLY as stressful when compared to my friends who did not have a planner. I was initially drawn to Vicky because she had experience at our wedding site, River Farm, but ended up wanting to work with her because she seemed very organized, straightforward, and after chatting with her she was very nice and personable, so I felt comfortable working so closely with her. As we started working together, I was also impressed that Vicky used a project planning software. I'm sure if you don't want to use it you don't have to, but I LOVED it; it made it so much easier to track documents and key conversations about certain planning elements. It also helped with understanding who owned a task and when it was due - so much better than doing it all over email. Vicky was always great about answering all questions promptly and was never afraid to offer her honest opinion/advice on something. I also SO appreciated Vicky's flexibility in communicating. Scheduling meetings with vendors could get stressful as we were planning our wedding from out-of-state and both working full time jobs (not to mention my now-husband is a pilot). She would hop on a call or Skype when it suited our schedules and it was just as effective, though closer to the date we did have in-person meetings that were definitely valuable. I also think the number of meetings was just right; I appreciated that she didn't require meetings unnecessarily just for the sake of having meetings. I loved all of our vendors, but working with Vicky was critical to our wedding's success as she helped with vendor management. It was SO reassuring knowing she was tracking everyone down and making sure they executed perfectly. Working with Vicky helped maximize our fun during the planning process and the day of the wedding! Thank you so much, Vicky!

Kathleen

Married on 06/06/2015

Our first meeting with Vicky was at our favorite restaurant, Brewer's Alley in Frederick, MD - where we ended up having our rehearsal dinner. Her willingness to meet and have a beer on our turf told us that she was the wedding planner we needed to orchestrate our day. Joel and I moved to Toronto six months before our wedding, which we thought would make any decisions and meetings with vendors difficult. However, Vicky's excellent planning and ability to work closely with vendors allowed us to plan the perfect day from afar. We could not have asked for a better planner!

My husband and I hired Vicky Choy, from Event Accomplished, to be our "two month out" coordinator. Needless to say, we could not have pulled it off without her. We enjoyed working with Vicky because she is so calm and straight to the point. Vicky doesn't beat around the bush or sugar coat things, she tells you how it is and what needs to be done, when, why and then before you know it, its done. Vicky had to go above and beyond for our wedding because we had our ceremony in a church and the reception on Ft. Belvoir. Ft Belvoir changed their policy for getting guests on base about a month before our wedding. Vicky had to handle a lot of last minute things with them and she got it all done, no problem. Transportation and getting everyone on base in a timely manner was a huge concern of mine. The day of, I didn't even think about it! Vicky had everything timed and set up accordingly and all my guests arrived on time for cocktail hour! I was impressed with Vicky's assistant, Jaunice, who came up to me a few times during the reception just to check in and ask if I needed anything. It made me feel like a princess! I would highly recommend Event Accomplished for your next event. My bridesmaids even commented on how great Vicky was and loved her. She is so easy to work it. She thinks of everything and makes it all happen! My wedding was more than I even imagined. I could not believe how beautiful everything turned out and how much fun I had! And that was the most important thing to me and my hubby. We hadn't seen some friends in years and we just had a great time hanging out with everyone and NOT worrying about anything!

Anyone who tells you that "you can't enjoy your own wedding" has never met Megan Farris or worked with Event Accomplished! The money that my fiancé (now wife) and I spent hiring Megan as our Day of Coordinator was by far the best money that we spent on our entire wedding!!

We met with Megan several times leading up to the big day and she developed a timeline for us to ensure that everything flowed smoothly throughout the entire day. Megan was always incredibly responsive via email and phone and was happy to provide honest feedback and opinions during the wedding planning process (like how much to tip and whether an idea of ours was realistic or not).

Megan took care of EVERYTHING on the day of including picking up lunch for the bridal party, setting up decorations, pinning boutonnieres on groomsmen and parents, coordinating everything with all the vendors, and gathering all your gifts and decorations at the end of the night. She does it all so that you and your family can just enjoy yourselves!!

Most importantly she does it all with a smile on her face and without being pushy. My wife and I had the greatest time at our own wedding and it's because Megan took care of everything for us so that we could just party with all of our friends and family!

Michael

Married on 08/24/2013

Megan was our wedding planner and I'm not really sure what we would have done without her. Megan made sure everything ran smoothly on the wedding day and, in the opinion of my wife and I, went above and beyond to make our wedding perfect. She provided a very detailed timeline and met with us multiple times before the wedding to make sure every detail was taken care of. I even planned to pick up the wedding favors the day of as they were baked goods, and Megan wouldn't hear of it. She insisted that I relax on the wedding day.

Most of all she made sure everything got back to us at the end of the night when my wife and I were clearly too inebriated to deal with vendors and transporting wedding items back to the hotel. We also got tons of compliments from the wedding party about how great of a job Megan did.

I would highly recommend events accomplished for any planning needs.

Vinita

Married on 08/03/2013

We worked with Vicky Choy for our August 2013 wedding at the Westfields Marriott in VA. I cannot say enough good things about Vicky. She went above and beyond to ensure that there were no hiccups during our wedding events and both of our families had nothing but praise for Vicky and her assistant Juanice. We had a traditional Indian wedding with multiple days of events and Vicky made sure that each day was as stress free as possible. We had a last minute snafu with our place cards for one of our pre-wedding events and even though Vicky was only technically responsible for day-of wedding coordination she made sure that we had our place cards on time and went out of her way to get these to us in a timely fashion. This speaks volumes about Vicky's dedication to her job. She is efficient, punctual and always available when you need her. We absolutely loved working with Vicky and would highly recommend her to all couples looking for a planner!

Sally

Married on 06/01/2013

I hired Event Accomplished for day-of coordination. This is the BEST money we spent for our wedding. My primary goal for our wedding was that my husband and I and our families get to enjoy the day (I have been to a number of weddings were the mother-of-the-bride/groom were running around the day-of paying vendors, setting up decorations, etc). Vicky exceeded my expectations. I know how much work went into the day going off without a hitch, but I have absolutely no idea how it happened - which is exactly the way I wanted it. I had an amazing day, and so did my husband and our families.

Vicky is exceptionally professional and organized. We held our wedding (ceremony and reception) at a restaurant. If Vicky had any concerns about this non-traditional venue, she never let it show (which was a HUGE comfort). Though we hired her for day-of coordination, this service includes an amazing amount of pre-event consultation which was absolutely critical.

Our family and wedding party stated multiple times "I'm so glad you hired Vicky." The day after the wedding my mom (who can be a tough customer) said "she even helped us get and load at cab!"

Bottom line: if you're thinking about a wedding/event coordinator hire Event Accomplished, you won't be sorry. If I could hire EA to coordinate my life, I would be tempted...

Sally

Married on 05/04/2013

Vicky was such a pleasure to work with! We were planning the wedding for about a year, in the midst of a cross-country move—oh, and I left my job to start a new business, so suffice it to say we were more than a little scatter-brained. Vicky stayed on task and kept us organized the entire time, pulling together a whirlwind weekend of vendor meetings for the short time that we *were* in the area (we mostly planned long-distance) and always being completely accountable for the status of god knows how many contracts and vendor agreements. Someone asked me right after the wedding, "So, did anything go wrong?", expecting to hear some typical near-wedding-disaster story, and I couldn't think of a thing. If there even were any mishaps, Vicky handled them and we never knew. We spent the entire wedding day having a blast and feeling completely relaxed.

Catherine

Married on 09/08/2012

THIS IS THE BEST MONEY YOU WILL EVER SPEND. Do NOT second guess this decision. Choose Event Accomplished. I actually considered becoming a wedding planner myself due to my detail-oriented personality and love for weddings. I thought for my own wedding, the planning process would be perfect and fun.. WRONG. I worked with Megan, AKA my "life saver". She is amazing and will think of the tiniest details that you would have never considered but will make a huge difference. My entire wedding party and family commented on how amazing Megan was. My husband and I agree that if we did not have her on our wedding day, it would have ended in tears.

We had an outdoor wedding, with no rain plan. WELL, it rained... big time. Tornado warnings and all. Trust me, when you are in the white dress with your hair and makeup done and all of the planning is behind you.. you will not have the strength or patience to make any last minute decisions. Our entire timeline had to be changed last minute due to the huge storm, and we walked away from our wedding day happier than ever with how it all turned out. We even had several comments made about how it was the "best wedding" people had ever attended.

Again- do not second guess the need for a planner or day-of coordinator. Megan is professional, flexible, responsive, tough (in a good way- which you want!), and sweeter than pie all at the same time. My husband and I joke about her fan club that we plan to start!

Best of luck to you, and again- you will be MORE than happy for choosing Event Accomplished!

Nadia

Married on 05/19/2012

Our wedding was 3 months ago (May 19th-- sorry it took so long to write a review!) and took place in my parents' backyard. Our vision was to keep it small, but my parents wanted to invite a lot of their family. Long story short, the compromise was to have a very small intimate ceremony in the morning, then the larger reception in the evening. Vicky and Event Accomplished literally made our dream wedding come true. I can't say enough about how thoughtful, organized, prepared, down to business she is, and relaxed she made us feel during the whole process (not to mention how personable she is). We didn't have to worry about a SINGLE thing, both the days leading up to the wedding and of course on the big day. We hired her as a "day of" planner, but she seriously went above and beyond all expectations. She met with us several times beforehand, was always available via phone or emails, made herself available during the tent delivery/ set-up of everything. She developed this timeline/ checklist that made us think about every little detail, and helped prepare to make things run smoothly. She even helped with the coordinating the decorations. I can't even count the amount of times my parents said "thank goodness for Vicky!" throughout the entire wedding weekend. After saying yes to my proposal, hiring Event Accomplished is the single best thing we could have done to have our perfect day :-)

Event Accomplished provided the perfect level of wedding coordination for us. We were able to tailor a coordination package that was well suited to our tastes for doing some of the planning, but not all, on our own. Vicky Choy was an excellent coordinator, who had a business-like approach that instilled a lot of confidence in her ability to get everything done. She kept us on track prior to the wedding, and provided a lot of useful advice along the way. On the day of the wedding, Vicky worked tirelessly--dealing with everything from the last minute threat of rain to keeping track of numerous personal items incorporated into the ceremony. We couldn't have done it without her, and we know that Vicky was a key reason that people are still raving about what a good time they had. Hire Event Accomplished--you won't be sorry!

Lindsay

Married on 11/12/2011

Vicky from Events Accomplished was amazing. We used their day of the wedding coordination service and got so much more. I had assumed that a day of the wedding coordinator would only really become involved the month before the wedding and just help with the day of organization. But Vicky came to many of my vendor appointments to help me pick out the linens and flowers in order to maintain a fluid theme throughout the wedding decor. She worked with my photographer and DJ to design a time line that everyone was on board with. She was always available to talk and brought up points that I had not thought of. As wonderful as all of that was, she really shined at the wedding ceremony and reception. She not only kept me and the wedding party happy and within our time line but she was also there to make sure every guest was comfortable and in need of nothing. She is polite, organized, punctual, and has a wonderful sense of humor that will put you at ease. Every guest said that it was the best wedding they had ever attended and for those who interacted with Vicky (she was good at staying behind the scenes unless otherwise needed) are still telling me how much they liked and appreciated her assistance.

Risa

Married on 10/08/2011

We worked with Megan from Event Accomplished. We met with three other coordinators before we met Megan. She blew us away from the first time we met her. She was so organized, prepared, experienced and confident. Megan was flexible with meeting times, on the weekend or evenings during the week. She would drive all the way out to our house to meet with us. She helped facilitate communication with my other vendors when they weren't being communicative. I was really able to enjoy the week leading up to the wedding and leave everything to her. She took care of all the last minute stuff and bringing everything to the venue and setting everything up. She brought lunch for me and my bridesmaids on the wedding day and set it up in our hotel room. She drove all over that week leading up to the wedding dropping off mason jars at the florist, gift bags and the hotels, buying little pumpkins to decorate the reception with. All the things that would drive you crazy that week of the wedding, she took care of. She ran the rehearsal like a professional even though my celebrant was trying to run it as well. Day of the wedding she was there every step of the way, but not in an obtrusive way. I have been at some weddings where the coordinator is yelling at guests and herding people like cattle. That did not happen with Megan at all. We only had about 5 hours to do the whole ceremony and reception and she made sure we got through everything in a timely manner without being pushy. Our wedding was absolutely perfect and I credit that to Megan.

Susan

Married on 07/16/2011

We used Event Accomplished for their 'day of' wedding planning and couldn't be more pleased with their services. We started working with them about three months out, and found their wedding planning tools and website extremely helpful in staying on track with everything that had to be done to allow for a well-organized, stress-free day. We specifically worked with Arielle Goldscheid who truly knows the business, provides great recommendations and tips when setting your timeline, is organized and assertive when dealing with the other vendors, and inspires great confidence that your event is in capable hands. She is a true professional, a joy to work with and will make the planning process manageable and fun. Event Accomplished will ensure that you are prepared and have an amazing, unforgettable day!
Are you interested?
Send a message