185 Reviews
Recommended by 100% of couples
Quality of service

5 out of 5 rating

Average response time

5 out of 5 rating

Professionalism

5 out of 5 rating

Value

5 out of 5 rating

Flexibility

5 out of 5 rating
77 User photos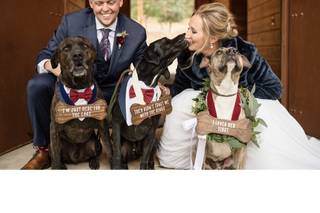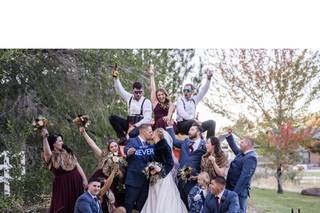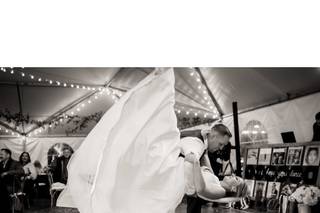 + 73

photos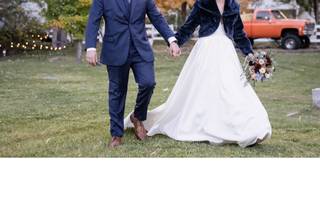 Devon C.

Married on 11/12/2022

If Hollywood Could Direct & Score Your Day

One of the first things that brought my wife and I together was our shared love of music. When it came time to select an entertainment provider for our wedding, we took this role incredibly seriously. We wanted to make sure we found someone who would play a song through the "good part" and know what the "good part" is while also not sticking to one song for too long (see - we're intense). When Epik Weddings & Events were recommended to us as the best in the business, the first thing we asked was "how are they at reading the room for the dance floor?" We came to learn that while, yes, Erik was very talented at keeping the right energy going, what he and his team provided went so much further. Erik helped us select music for all the various aspects of our day in a way that allowed us to have as much guidance as we wanted. If we wanted him to give us 3-4 songs, he was ready. If we wanted to select every single song down to the specific verses, he would queue it up. Erik also brought in his unparalleled experience as he introduced games we could play, suggested various timelines that could provide a different structure, and even dressed in disco theme once we did a ceremony costume change to match our bachelorette theme. He was so quick and responsive, he was even able to find a song one of my wife's bridesmaids referenced in her speech that she and my wife would dance to in middle school. In less than 5 seconds of it being mentioned in the speech, he had it playing to the laughter of the entire crowd as she proceeded to do a few seconds of the dance. Beyond the knowledge and skill, Erik's kindness and approachability made it so easy to complete every step of the process. Everything is organized logically and you are never without guidance or support to ensure your day has everything you want and more. And that is just the DJ services! We also had the pleasure of working with Aaron for our wedding video. Not only was he just as fun to get to know leading up to our big day, he was an amazing person to spend time with on our big day. After the ceremony, my wife and I disappeared to complete additional pictures out in nature. On our magical day, it was snowing and Aaron was a complete trooper. He walked through the snow and drizzle for over an hour and a half along with our photographer to make sure he captured every moment. I thought he had worked with our photographer for years because of how friendly and seamless they were and only later found out it was a first-time for each other. We received our video much sooner than either of us expected and it has brought tears to nearly every person who has seen it. The most common response is that Epik has captured the sensitive emotion from the ceremony, the love of our community, and the sheer fun of the reception. It almost feels like it was a short film casted and directed by professionals! When it is one of the most important days of your life, you picture it with your most treasured loved ones. The secret is that you spend a significant chunk of it with the vendors you select. If you want to have your day be truly magical, select vendors that are joyous, amazing humans. Not only will your day be over-the-top filled with love and laughter; but, if you go with Epik, you will have a video that proves every second of mind-blowing love and fun was just as you remembered.

Madison S.

Married on 10/22/2022

Hire Them Now!

If you want your wedding or celebration to be truly EPIK, look no further! Erik, Aaron, Kate, Jared, and the rest of the Epik staff are absolutely amazing and they will make it happen! When we first started looking for vendors, a great photography/videography team and DJ were two of our top priorities. Epik had the testimonials and reviews to back all of their services and we could not be happier with our Epik Bundle decision! Erik was so responsive and easy to communicate with throughout our entire planning process and kept our guests on the dance floor all night! He is an incredible DJ and did a great job maintaining the flow of the reception, and keeping us on track with time.

We had the privilege of having Aaron shoot our rehearsal dinner and games the night before the wedding. We knew immediately we were going to have our fair share of fun action shots as Aaron spend a good amount of time on the ground to get the best angles! He didn't skip a beat when we asked for pictures with our three dogs and horse and was excited for the challenge… and boy was it a challenge to wrangle them all for photos. But his pictures make it look like it was seamless and easy! We aren't a couple that takes a lot of pictures and he, as well as Kate and Jared, all did an amazing job making us feel comfortable and relaxed while in front of the camera. Multiple guests have already commented on our "paparazzi", amazed at how mobile they were making sure to capture all the fun everyone was having!

Last but not least, the photo booth!! We had so much fun being able to jump in and photobomb our guests. Being able to look back at the digital album and see all of the wedding antics we may have missed has not only been such a blessing but allowed us to relive the fun of the night!

I could go on and on about how amazing this team is. Our night was a dream come true and we will forever be grateful for their Epik contributions!

+ 2

photos

Clare J.

Married on 10/07/2022

Best dj ever

Erik is the best dj I have ever met! We knew we wanted him for our wedding dj when he played at our friends wedding years ago. He set the perfect party vibe then and at our wedding. He knew exactly how to get my friends dancing and inspired ridiculous dance moves. He even got my brother to dance who I have never seen dancing in my entire life!

Are you interested?

Send a message

Amanda P.

Married on 09/15/2022

Literally the BEST

When we first spoke to Erik we knew we were in professional hands.

Our choice to have the DJ and video package through Epik Weddings was one of the easiest choices we has to make in our wedding planning journey. Throughout the experience of planning Erik and Aaron made sure our vision stayed there and true. During the actual day of our wedding both of them were nothing short or professional, encouraging, and just so much fun to be around, not only for my husband and I but for our whole family as well.

We want to thank you both for being so open to suggestions, having answers when we didn't even know the questions and just being amazing humans to us and our family on our special day, truly being a huge part of why it is so memorable for the rest of our lives!

Jnaey S.

Married on 08/20/2022

EPIK is truly the BEST!

We had a fantastic experience with Erik and his Epik crew from start to finish. I highly recommend Epik Entertainment!

Alicia A.

Married on 07/25/2022

Highly recommend!!!

Aaron & Jered with Epik were phenomenal. They were so much fun to work with on our wedding day, and our video turned out amazing! We are so happy with it, and it is something we will cherish forever. We cannot thank them enough for their work. Highly recommend!!!

Matthew F.

Married on 07/17/2022

Wedding DJ and Emcee

Epik Weddings, and specifically our DJ Beau, was fantastic! They were extremely organized and provided us with music suggestions for the ceremony and reception. We selected our own music and they were more than willing to accommodate our requests. They even played songs requested during the reception. The sound quality and lighting were also top notch. I would highly recommend Epik Weddings to anyone in search of a wedding DJ.

Emily F.

Married on 06/26/2022

You will be so happy booking with Epik!

I am so excited to write this review because we were over the moon with Epik Weddings and Events! Erik DJ'ed + MC'ed our event and his wife Frances managed our photo booth; their presence added so much general goodness to our day (and they were on every detail of the day, ensuring things went smoothly and well). When I first interviewed DJ's, Erik's professionalism and calm positivity stood out to me and I knew we were going to book with them :). Throughout the planning process Erik was so organized that I left each call feeling excited and not stressed or concerned about any details. For both the DJ and photobooth services they provide a questionnaire which had everything you needed to think about in one place, which was so helpful! They also have curated playlists for each of the different musical moments, and when I reached song choice selection fatigue Erik had a suggestion ready to go that we went with and loved. You will be so happy booking with them! Thank you Erik and Frances :)

Cassandra H.

Married on 06/22/2022

Great easy vendor to work with !

Our wedding music was hands down amazing! Every guest was dancing and loving every song that came on! Eric is very professional and on point! Would strongly recommend using if you come across his info!

+ 3

photos

Benjamin R.

Married on 06/04/2022

Photo booth at our Wedding

We hired Epik to set up their digital photo booth at our wedding and it was the best decision we made that day. The photos turned out clear and the videos and boomerangs were funny and crisp. The folder containing all of the videos/photos showed up in our inbox the next day and we were able to easily send the folder to all of our friends and family. I highly recommend Epik for all they have to offer.

+ 3

photos

Gino V.

Married on 05/28/2022

Epik is the only choice for your wedding

Epik was better than I could have ever imagined for our wedding. He checked in multiple times to run through the agenda for the day, and made us feel completely at ease. So much so that we didn't even need a wedding coordinator, he helped keep everything on track, and keep guests informed while entertained.

Erik's reputation precedes him even. We let our photographer know that we didn't have a coordinator and that our DJ would be handling it. She admitted that she was skeptical, but then she got to the venue, saw Erik and told me she was relieved.

All in all, hire Epik for your wedding, or for any event you need!! You won't regret it.

Natalie M.

Married on 05/22/2022

Remarkable in every way!

We used Epik as our DJ and photo booth. Both aspects went above and beyond. As a bride getting married in a city I don't live in, I can't thank Erik enough for all the communication! Epik brought all my dance floor dreams to life! The photo booth was so fun and the attendant was so professional! Would recommend to anyone!

Colene M.

Married on 05/06/2022

The absolute best!

Where do I even begin? Erik, Aaron and Frances were a true joy to work with. From the very beginning Erik was friendly and easy to communicate with. We chatted a few times throughout the planning process and he was always responsive and had great advice/suggestions. Erik was a phenomenal DJ who took our playlist and added the perfect songs to complement it. Our guests had so much fun dancing. He also provided the photo booth for our night which was a huge hit. This was possibly my favorite part of our wedding. Now to Aaron…we feel so lucky to have found him through Epik. He was laid back, fun and had a go with the flow attitude all day. Aaron listened to what we wanted and that is exactly what he gave us. He got my non picture taking husband to have fun while taking photos! He sent over a sneak peak just a two days after the wedding and they are beautiful!

I could go on and on about how amazing the team at Epik is and how much we recommend them to anyone planning a wedding/event! They are a one stop shop for your DJ and photography needs!

Kristen M.

Married on 04/09/2022

Professional, Kind, and FUN!

Having the right DJ/MC to help the party flow is such an important thing - it really sets the tone for everything else about your event. There is no other vendor who has as MUCH sway in what the day feels like. We hired Erik to DJ our wedding reception, and he was perfect! We had to reschedule a few times due to Covid, and he was flexible and offered us a great deal. He made it so easy to choose music, offering recommendations when we needed them, and helping us make it clear what we wanted our day to feel like, and what music we did and didn't want at the reception. He didn't interrupt conversations, he managed to get out relevant information smoothly, and he made everything feel GREAT! When we were working with other vendors, they always asked who was going to do the music for us, and when we told them it was Erik, you could see them noticeably relax. He has built great relationships by providing excellent, intuitive, professional service, and the other vendors trusted him. We would recommend him every time!

Larry D.

Married on 02/25/2022

Epik is A+MAZING!!!

I am very impressed with the services provided by Epik Weddings & Events - specifically that of Erik & Francis. They were amazing. We rented their photo booth and it was the absolute "hit" of my daughter's 21st birthday party. It really served as the centerpiece for the party and people could not get enough of it. I am convinced that photo booths are a MUST HAVE for any celebration. I am also convinced that you should not "cheap out" and try to do a photo booth yourself. The unit itself was super high tech and the options provided by Erik & Francis were endless. Even people who could not attend were able to participate remotely via their cell phones. It was amazing and we will have this memory forever! This was well worth the money. It's affordable and Epik handles every small detail to make the experience easy, enjoyable and one that will last a lifetime. If you're having a party, don't hesitate, hire Epik and everything will be STRESS FREE and PERFECT.

Chanelle B.

Married on 11/06/2021

Aaron is amazing

My husband and I knew photos were arguably the most important vendor we would be hiring as we wanted something to take with us to be able to relive our special day. We looked at a lot of different photographers work and ultimately both fell in love with Aaron's style. We loved that not only does he have the talent to get some stunningly artistic photos, but he has a way of getting just the right moment to convey those emotions in his candid photos. Not only did his photos turn out AMAZING, but he helped make every request we had happen (and I had an extensive Pinterest board). From making sure we followed our wishes, stayed on time, and also maximized our venue, Aaron and his 2nd shooter did an absolutely amazing job. Aaron also was great with working with our videographer who was still learning and was absolutely professional and courteous the entire time. We are so happy with our photos, and these were just a couple favorites from our sneak peak!! Aaron was able to get us 30 photos in less than a day so we could have some cute posts while traveling to our honeymoon. Aaron was definitely not cheap, but hands down worth every penny. Thank you Aaron and thank you Epik! We can't wait to get the rest and put them up!

+ 5

photos

Lis B.

Married on 10/30/2021

Epik Services!

Thank you Epik Weddings and Erik! Our wedding was an absolute blast and multiple people commented on how great the DJing was. The dance floor was full until midnight! Erik was very professional and took some of the stress off of getting married. I can't recommend his services enough!

Kim S.

Married on 10/03/2021

Epik Events = Epic Wedding Day!

There is a reason this company is called Epik! Our wedding was absolutely epic thanks to Erik and his team at Epik Events. From my first consultation call to the day of our wedding, Erik was incredibly thorough and thoughtful through the entire process. He provided excellent ideas with music and day of timeline, that made our wedding day even that more special. The photo booth setup was so rad and exceeded my expectations. Frances was incredibly sweet and helpful with everyone who visited the photo booth, paying close attention to detail to make sure everything was easy for the guest to access. They made everything easy and stress free, which I think all brides can appreciate and relate to. Thank you Epik! You were a dream to work with.

Epik Weddings and Events's reply:

Thank you so much Kim. You and Guy are a dream couple! Frances and I had so much fun with you two and your loved ones.

Anthony M.

Married on 09/09/2021

Extremely satisfied

Best party planner and dj ever we could have dance till the next day music was exactly what we wanted. This is by far the best entertainment company in the tahoe area Erik and his wife do it all from dj to photo booth and much more. My wedding was September 9 2021at squaw creek resort. Erik was very professional and extremely helpful he would check up on my wife and me to make sure we had everything perfect. He would even go out of his way to fix something that wasn't even in his job scope. Like increasing the lighting in the dining hall. I really appreciate all your help with making my wedding the best possible.

Chandler L.

Married on 09/05/2021

Amazing!!!

Epik Weddings is just incredible! We used them for our photobooth but they are truly a one stop shop and provide so many services! They get back to you so quickly and our guests loved them! Could not recommend them enough :)

Epik Weddings and Events's reply:

Thank you Chandler, we are so happy that you and your guests loved our photo booth! The sessions were great!

Kelly S.

Married on 09/03/2021

Phenomenal!

Erik!
WOW, just WOW
I am so thankful for you. This was one of the harder areas of my wedding planning as I didn't know many songs and you were able to make great recommendations. And then, literally making changes (because of me) as my wedding was happening. You were always available for calls and meetings on top of having an incredible response time.
Then the day of my wedding!! Even better than your help and guidance prior to. You read our guest's energy better than ever. We had guests on the dance floor that don't even like dancing, we had parents dancing longer than the kids!!! PHENOMENAL!!

Ingrid M.

Married on 08/28/2021

Amazing Team

Where do I start. . .Epik Weddings was the very first vendor I contacted after getting engaged. Knowing this was who I wanted for my DJ, I was going to do anything to make it happen! Erik was amazing from the start. Not only was Epik our DJ, they were also our photographer and our officiant. One stop shop at its finest!

Erik laid it all out for us and provided every detail you could imagine. He had our date 2020 available so we booked it and waited to hear from Aaron, the photographer, about our engagement photo session.

I knew I wanted Fall colors, Aaron picked the perfect place, Galena Creek Fish Hatchery. Our engagement session was about an hour long and never once did Aaron make us feel like we were having pictures taken of us. Everything was very natural and nothing staged.

In May of 2020 we postponed our September 2020 wedding to August 2021 due to COVID. Again, Epik was accommodating to our new date and made all of the necessary changes. On our original wedding date, I get a text from Erik asking if we were going to be home for a while. Erik and Francis showed up to our house with a bouquet of flowers, a framed picture from our engagement photo session and a card, they acknowledged our original wedding date!

About a month before our wedding date, I started to get a little worried about the details. In all of Erik's emails there is a link to schedule time with him to talk things through. I waited a little too long to look at his calendar, he was booked solid. I emailed him to ask if he had anytime available sooner and if so, I would make it whenever he was available. Like always, Erik made it happen sooner.

Epik requests you complete questionnaires for each service they are providing. These questionnaires made the process go much smoother as I didn't have to remember every little detail for each service, they already had a question for that!

Erik and his team go above and beyond to help you plan and create the most memorable experience for your wedding. I highly recommend Epik for any occasion!


Christina S.

Married on 08/21/2021

Epik is epic

QUICK UPDATE - I wanted to add that we just received our wedding video and it superseded all of our expectations!! The Epik team truly excelled at everything and We couldn't recommend them enough!

My husband and I used Epik this weekend for our wedding and I could not recommend the Epik team enough!! From the very first interaction with Erik when we were booking vendors over a year ago to the end of our wedding night we never had a single bad interaction.

We booked Epik for our DJ, photo booth and videography. Erik, the owner, DJ'd our wedding. He truly listened to all of our feedback, our likes, dislikes and gave us awesome suggestions throughout the planning process and the wedding day he just crushed it!! Multiple of our guests came up to us and said that he was the best DJ they'd ever seen at a wedding.

The photo booth was absolutely epic (no pun intended) and was a huge hit with the guests. Our videographer (Aaron) was just an absolute dream to work with throughout the day as well - we can't wait to see the magical video come to life!

I'm honestly sad that we are finished working with Erik and his team because they were the best!! Would 10000% book again, no questions asked.

Epik Weddings and Events's reply:

Thank you so much Christina! We are so happy you loved our services and we had the best time at your wedding. Everything about your wedding weekend was spectacular. We wish we could do this with you every year.

Natalie H.

Married on 08/07/2021

The best DJ and Videographer in the area!

I could not recommend Epik enough! 5/5 stars, seriously. I remember first meeting with Erik when I was in the process of finding vendors. He was very kind and made me feel so comfortable that I knew I could trust him for my wedding day. Before my wedding he was a great communicator and made planning very simple. He had great suggestions and made sure every detail was accounted for. Erik and his team were also very flexible through the pandemic and having to postpone our ceremony. At my wedding, he made sure everything ran smoothly. A great DJ is such an important aspect of your wedding and you won't regret having Epik on your team! We also used Aaron for our videography. He did such an amazing job making our video and had great ideas during our wedding day to make our video perfect. We now have a video to cherish for years to come and remember our special day. Thank you all so much for your hard work! I would absolutely recommend Epik to anyone.

Regina B.

Married on 07/31/2021

DJ & Photobooth

Erik and his team are the best! From the moment I first contacted Erik he was professional and quick to respond to all of my questions. He is an excellent DJ and emcee — he had the crowd dancing all night. We also had an afterparty and we had another Epik DJ, Dwight, who played until 1 am and took all of our song requests and kept the party going. The playlists were unreal and Epik Events totally understood the vibe we were going for from cocktail hour until the afterparty. We also had a photobooth that was a huge hit with our guests.

Erik sent out questionnaires for both the DJ and the photobooth services so we could tell him exactly what we were looking for. He was always available to chat if we had questions and he was so great to work with. He books up quickly, so we felt lucky to have Erik and his team be a part of our wedding. So many of our friends and family commented on how awesome Erik and the Epik team were. I cannot recommend Epik Events enough!
Are you interested?
Send a message