Reviews
4.6 out of 5 rating
Quality of service

4.6 out of 5 rating

Average response time

4.6 out of 5 rating

Professionalism

4.6 out of 5 rating

Value

4.6 out of 5 rating

Flexibility

4.7 out of 5 rating
93%
Recommended by couples
16 User photos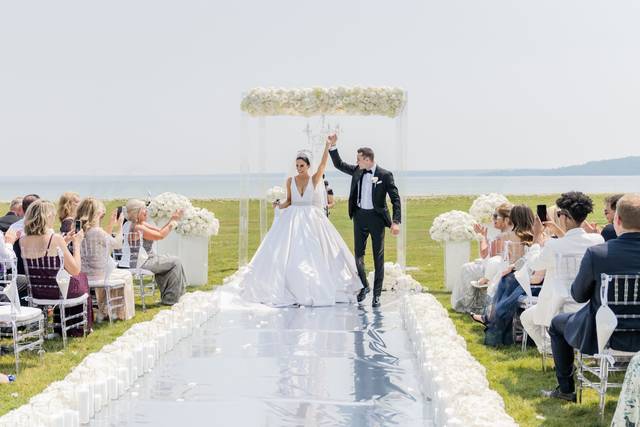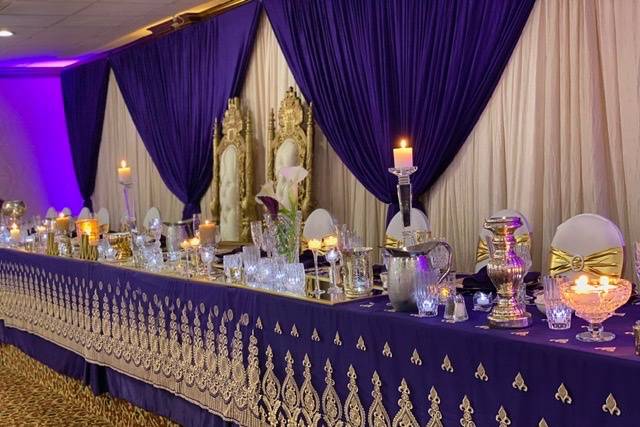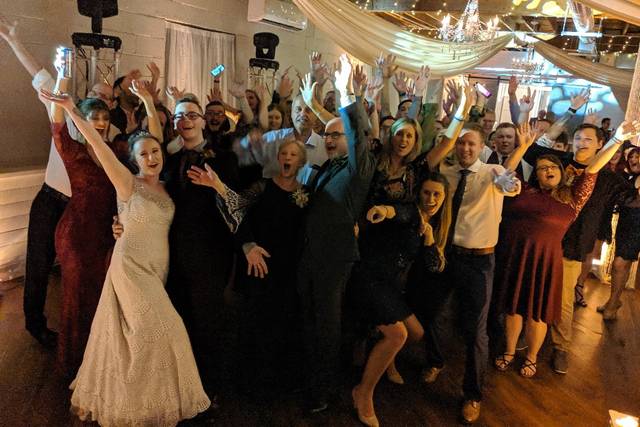 + 12

photos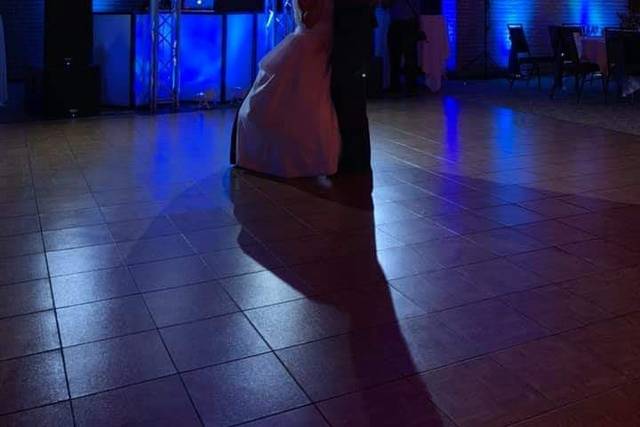 Charise R.

Married on 12/07/2019

Worth every penny

Rob from Encore event group did amazing! We received so many compliments about the DJ and how great he made the atmosphere (we still get compliments weeks later how well everything went). Encore did the photobooth, backdrops, up-lighting, ceremony package, and DJ for the reception. They came well prepared and got to work soon as they arrived, they were constantly on the go and talking to people/being polite, also they checked on us the bride and groom to see if we needed anything and if there were anything, they can get us! Our photobooth was a big hit and I love that we got so many photos of everyone having fun (both USB and in our scrapbook). The price wasn't expensive nor cheap (like the people you may see wanting some many to play off a playlist), but they were definitely worth every penny! We spoke with Rob a few days before the wedding and went over all the details (helps so much for the bride to know everything is set!). They played the best music and was right on target with the queues. We did not give him specific music to play and just gave him an idea what we like (basically anything people can dance too easily). There were always people on the dance floor having a blast and jumping around (just like what we wanted). I HIGHLY recommend this company for weddings, events, and anything you may need a DJ for!!!

Barbara G.

Married on 10/18/2019

Newell 10-18-2019

A great team of workers! They set up in a very tight area.. head table setting. Thanks for your help!

Lauren

Married on 10/11/2019

So awesome!

We initially met Rob at a bridal event show and booked an appointment with him that day. Our consult ended up being a couple hours because we ended up talking and really having a great time. I could not have asked for a better dj for my wedding!!

Are you interested?

Send a message

Dashaun C.

Married on 08/17/2019

Wonderful and listens

Knows how to interact with the crowd.

Lee F.

Married on 04/13/2019

The best in the biz!

Encore Event Group ungraded my wedding in every way possible. From a high energy DJ who also provided announcements and had a great playlist that kept everyone on the dancefloor, to beautiful decorations including drapery, pedestals, and linens, to helping us organize, plan and execute everything! Would highly recommend!

F. Burch

Married on 11/24/2018

Awesome job Encore Events!


The Encore Event Group is awesome! We worked with Rob to create an "enchanted" atmosphere during the wedding reception for our daughter and her husband to be. Our daughter requested a peek of the room prior to allowing their guests to enter the hall. When she walked in she was in awe! "Everything is so beautiful!" The personalized sweetheart table that spelled their last name was over the top (a true conversation piece) and the beautiful curtains that served as a backdrop were so elegant. During the evening, the light show and having the bride and groom "dancing in the clouds" only magnified the rooms beauty. The evening was amazing and the Encore Event Group played a significant part in making everything a success! I HIGHLY recommend the Encore Event Group to help anyone looking for their services. Awesome job Encore Event Group!

Katie G.

Married on 09/01/2018

Absolutely amazing!!!

Rob and his team made my reception so much fun! We used them for their DJ, photo booth, drapery, name monogram on the wall, & all of the lighting! They are so personal & just know how to keep the party going all night! Our dance floor was filled the WHOLE night! Seriously I can't even begin to imagine my reception without this company! I will forever be recommending them to anyone I know!

Becky

Married on 06/06/2018

Rob at Encore Event Group was incredible to work with! He was so helpful throughout the entire planning process. He knew our venue like the back of his hand and provided me valuable information about the space and load-in procedures so I could make sure all of my other vendors were informed as well. Encore provided us with a dance floor and an AWESOME light show for our corporate party, and even gave us the recommendation for our band! Rob's team on site was professional, friendly, and gave themselves plenty of time to set up and test all equipment to ensure it was perfect by the time our party started. I've already recommended Encore Event Group to all my friends and family in Michigan, and I will definitely be using them again if I have another event to plan in Michigan!

Kim

Married on 06/02/2018

Phenomenal team! They transformed our already-unique and beautiful venue into something truly magical. The uplighting, furniture, and photobooth were perfect add-ons and Rob NAILED IT as our DJ! We didn't have much of a dancing crowd but he made it such that it wasn't awkward and a good handful of people stayed out on the dance floor the whole night. He was also an incredible MC and made sure everything stayed super organized (each part of the night went off with out a hitch!) Every part of the process was smooth and I can't emphasize enough how accommodating and flexible this company is! Everything is customizable and Rob/Nicole were really wonderful to work with. We'd recommend Encore to anyone and everyone!!!

Lauren

Married on 05/26/2018

Rob at Encore Event Group was by far the best choice in lighting and having a DJ. I got TONS of compliments and he did a beyond excellent job of making not only myself (bride) but all my guests been so welcomed and ready to hit the dance floor! HIGHLY recommend.

Hollie

Married on 05/12/2018

From start to finish Encore was helpful and professional with all my last minute questions and worries. Our DJ Brandon was phenomenal! He played all the songs I wanted and kept people on the dance floor. He even came out and danced a few songs with my guests! He was fun, and professional! I definitely would recommend them.

Julie

Married on 03/07/2018

We used Encore Entertainment for drapery and lighting at a corporate gala event. Rob, Nicole, and their entire team were amazing to work with. They went out of their way to make our event special, tailored, and on budget. The communication was fantastic and the room turned out great! We had so many comments on how gorgeous the event was. That was in large part because of Encore Entertainment! Thank you!

Michael

Married on 10/27/2017

We used Encore Event Group for our wedding at the end of October and I can't speak highly enough of the job they did. We used them for ceremony sound, lighting and drapery, and DJ services and they delivered in all areas. Rob and Nicci were both great to work with and were very responsive. Their studio is a great way to get a feel for how certain lighting and drapery will look as well as their DJ style. Rob even took the time to play a set for us and it was clear he has a passion for what he does. We had a wide selection of music we wanted played, including a number of uncommon Latin songs which he went out of his way to download. The Client Portal made planning everything very easy and the in- person meeting before our event made sure all last minute questions were answered. The lighting and drapery they did transformed a plain ball room into a spectacular venue and we could not have been happier with how everything looked. Rob DJ'd our event and they did a terrific job. He interacted with the crowd, made sure everyone got out on the dance floor, and did a great job mixing in all different types of music. The City of Lights package was money well spent and really brought the party to life. We received so many comments from family and friends about how great the reception was and that they've never been to a wedding where the dance floor was so packed all night. Rob told us we were in good hands and he was right. Thank you for the terrific job you guys did and for making our wedding so great! I would not hesitate to recommend EEG.

Ashley

Married on 09/30/2017

Everything was amazing!! The dance floor was NEVER empty all night long! Jordan, who was our DJ for the night was fantastic! Any issues or questions we had he was happy to answer and took care of everything right away. Photo booth attendant was great as well and it was packed all night! Nicci, whom we dealt with while planning was very responsive and helpful. Rob even called to check on everything near the end which I thought was great. If want to have a great time and a packed dance floor Encore Event Group is where its at!!!! Picture below was actually the DJs idea, and I absolutely LOVE how it tuned out!!

Lauren

Married on 09/30/2017

I can not say enough great things about EEG. Being in the industry myself as a wedding planner, I have had the pleasure of working with Rob and EEG before. When it came to our wedding day, my husband and I knew that there was no other choice than EEG. We booked the DJ package, lighting, white dance floor, and bishop columns and everything was perfection. Rob is professional and full of energy. He kept the dance floor full all night and even accommodated our requests for some special Greek dance music. If you want an event company that will go above and beyond on your special day and treat you like family then you must go with EEG!!!!

Halye

Married on 09/10/2017

If you have a vision for special event in your lives, do yourself a favor and call Nicci or Rob at Encore Entertainment Group. They will take your vision, your dream-and not only turn it into a reality-they go above and beyond.

Amazing....simply amazing. We had to switch dates for my son's Bar Mitzvah due to (my) health issues multiple times. It left me with 4 months to prepare EVERYTHING. That weekend we had a family event. The party was amazing-I knew I had to get more information about the DJ they used. I got the name (Robert Reno) and number for their DJ ASAP. I called the next day, and the call was picked up immediately, by Rob.

I explained my situation, told him the date and thankfully-he was free. He told me that while he was talking to me, he was actually setting up an event, out of town, and we set up a meeting a few days later. He asked if we could meet at is office, which is also his showroom.

He asked if he could show us a few things before we talked. As we walked around, I was floored. Jaw to the floor stunned. Encore Entertainment Group and Rob isn't just a DJ. He is an artist that encompasses an entire event. He walked us through different options they have-DJ options, lighting, drapery for the room, chandeliers, photo booths, an amazing robot and so much more. He showed me the warehouse, with all the different ways we could set up a mood to create an abiance. We talked about the party and Rob's excitement was infectious. HE was so excited to help make my son's dream come true-having an amazing party with. When he offferwd to meet us at the venue and help my son envision the transformation of the room-it was the first time-the jump start-that he needed to get excited. Thank you, Rob, Nicci and the entire Encore Event Group team!

Lisa

Married on 09/08/2017

Everything was beautifully done as expected. Rob is a great DJ who knows how to get the crowd pumped and will give you just what you want. Extremely pleased with our choice to hire him. Thanks again!!

Sarah

Married on 08/26/2017

Amazing...the loft space looked better than I could have ever imagined. You and your team were so professional and easy to work with. You guys made me want to plan another party :-) The lighting, the lounge furniture, the photobooth was just perfect.

Gloria

Married on 07/15/2017

I would like to take this time to say what a great company Encore Event Group are, they will be hosting our July 15, 2017 wedding. We have seen their work in the past at a friend's wedding. They were outstanding, from the highlighting of the room, photo booth, and an amazing DJ. The DJ (Rob) was also the MC for the night. He did a great job incorporating different styles of music as well as keeping the guest shaking and moving.
With that being said we naturally decided to use Encore at our wedding. So far Rob and Nichole have been outstanding. When I send emails or messages they respond in a timely matter. They meet after hours to accommodate or needs. Not a lot of companies can say they can meet with guest at 6:30 in the evening until 8:30p.m, going over a timeline for the wedding. They have so far treated us like family. We cannot wait for you ENCORE to host our wedding!
The #1 best diverse, energetic, upbeat, family oriented, excellent customer service event company in Michigan!
Soon to be
Mr. and Mrs. Shawn and Gloria Holthus


Shannon

Married on 07/01/2017

We booked Encore for, DJ, photo booth, uplighting, draping, lounge furniture, pin lighting, ambiance lighting, etc. Rob is awesome and high energy! We can not wait to see the magic he'll work at our venue. We are so happy to have hired Encore!

Mark

Married on 07/01/2017

in the last week
Encore was our choice for our July 1, 2017 Belle Isle Casino wedding. My wife had a specific vision for our reception that day. As we walked in, my wife actually broke down in tears at how beautiful the reception was. Encore exceeded our expectations. From the beautiful draping, Bishop columns, Crystal chandeliers , kicking sound system, City of lights, White lounge furniture, LED glow cubes, photo booth, and Rob DJ the entire night. Rob had an amazing upbeat positive personality and he had everyone dancing. He mounted speakers outside on the veranda and people were dancing outside as well. Encore exceeded our best expectations for the evening. The only reason I rate them with five stars, is because six stars is not option . Thank you very much to ROB and the entire Encore staff!

Myrna

Married on 06/11/2017

Encore was more than I dreamed of. They really exceed my expectations, My vision came to life with Rob and his staff. I must admit I was worried because Encore didn't visit my venue. Rob said "Trust me" ...I'm so glad I did. I will use them for every event I have......THANK YOU ENCORE EVENT GROUP

Katherine

Married on 05/21/2017

Encore Event Group was absolutely incredible!

One of my favorite things about them is their client portal. You can login and pick songs that 'must be played', 'play if you can', and 'don't play'. I literally designed the set list for the night!

About a week before the wedding, Rob called me and walked me through an extensive planning document on the event from the grand entrance, cake cutting, speeches, and first dances. Every detail was covered right down the pronunciation of the names of the people in the bridal party.

I didn't see the set up of the DJ booth and light ahead of time because I was a little busy being the bride. However, I had absolutely no concerns that everything would be wonderful and it was. I have nothing but good things to say about Rob and his team at Encore Event Group. I would highly recommend them to anyone.

Donna

Married on 05/20/2017

Encore exceeded way beyond our expectations and gave us a night that we will never forget! The up lighting, crystal column chandeliers, the city lights and monogram were absolutely beautiful. The photo booth was so much fun and the two wonderful young women that worked the booth kept the guests coming for pictures! I loved that! They were so sweet and friendly to all of our guests and were very easy to work with. I was very tearful when I seen the room for the first time, the room was stunning. Nikki was wonderful to work with and very accommodating. All I can say is, I'm so glad we found Encore Event Group to help us with our daughter's wedding, it was absolutely wonderful! Your the best!!

Mona

Married on 05/13/2017

I was so happy with everything! Rob is the best!
Are you interested?
Send a message