20 Reviews
Recommended by 100% of couples
Quality of service

5 out of 5 rating

Average response time

5 out of 5 rating

Professionalism

5 out of 5 rating

Value

5 out of 5 rating

Flexibility

5 out of 5 rating
Awards
4 User photos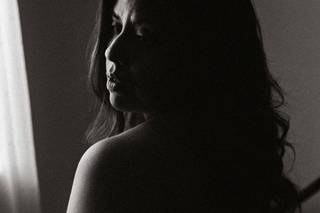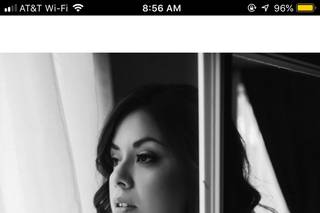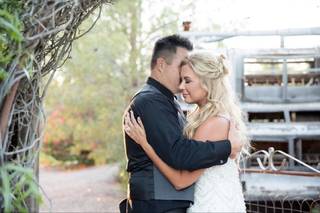 Jennifer

Married on 04/12/2022

Emily did my boudoir photos and I am obsessed with my photos! Emily was so helpful during the process and made me super comfortable during my photo shoot! So happy I did my shoot!

EB BOUDOIR's reply:

Thank you so much for the wonderful feedback, hun! I'm so happy you loved your photos. You did so amazing and it was so fun to work with you! Come back again and thanks again for sharing the love. XOXO

Ana L.

Married on 03/24/2021

Beyond Happy

I have had the pleasure of working with Emily on 3 different occasions with completely different types of sessions. Every one of them has been an eye opening, soul bearing experience that I will never forget. She has a raw talent that comes naturally and completely leaves you in awe of the results. She makes you feel comfortable and gives you posing tips to help you ease into it. You will NOT be disappointed!

Erin T.

Married on 10/23/2020

Couldn't be happier with my experience

Emily is an outstanding boudoir photographer. When I was initially looking for a boudoir photographer I experienced a little sticker shock with the prices. However, after looking at Emily's website, her Instagram, and reading her blog I knew that she is 100% worth every penny. I loved every second of the experience. I loved getting my makeup and hair done and I loved the picture taking process. I was nervous beforehand but once I was there and dressed Emily made me feel so comfortable and happy. My thoughts towards my body are often a little harsh so I was prepared to not like some of my photos. Once I saw the preview of the pictures I fell in love with every image. Emily has such an eye for the light and posing, and she really made me feel so much more confident in myself. I fully plan to have more photos taken my her in the years to come. Highly recommend.

Are you interested?

Send a message

Abby

Married on 10/20/2018

Love every. Single. Photo!

Emily did my boudoir photos, and she is the BEST at what she does! I must admit, I was very intimidated to do this type of photo, even considering not doing it at all but after reading Emily's website, letting loose a few tears, I knew I HAD to do this! I already felt comfortable from what I read, and that held true all throughout the photo-shoot. She has a beautiful and real personality, and is able to show you how truly beautiful you are! Her photos are moody and amazing, and she keeps your photos true to yourself. Yes she touches them up, but still keeps your essence, unlike them unlike others I've seen that photo-shop them so much you don't even know its you! I felt so empowered doing this, I feel like I can take on the world. She helped me gain confidence in my own body image that I didn't have before.
The whole process was great throughout all the way from reading the website, getting hair and makeup done, doing the shoot, and to looking at the photos at the reveal. I loved my images, and so did my husband (;
I seriously can't recommend her enough. These photos were definitely an investment, but it was SO worth it! I want to do them again when I have another opportunity!!

EB BOUDOIR's reply:

Thank you SO much for this touching review, Abby. I truly enjoyed working with you and hope to see you again. So happy you enjoyed the experience, love.

Book It! If you like Lifestyle she is the one for you!:)

Stephanie

Married on 10/07/2017

Wow - we absolutely LOVE our wedding photos!!! Emily really captured the emotions of our big day - happy tears, belly laughs, smitten love and pure happiness!! She was caring, professional and kept us organized. She made coordinating 20 people for photos easy and fun! I love EVERY photo!

Katie

Married on 05/13/2017

Emily was sooooo wonderful! We are absolutely in love with all of the pictures she took! Not only is she beyond talented and captures amazing pictures she was so professional and kind! We received our wedding pictures in 5 days!! I couldn't even believe how fast her turn around was. She was always early to every meeting and arrived early on our wedding day! She took the time to go look at the venue, so she knew exactly where the best pictures would be. She has such an eye for capturing all the amazing details of the wedding day and made everyone feel so at ease! Emily truly is the BEST!!

Danielle

Married on 04/01/2017

To begin with Emily is an incredible photographer. Combine that, with an amazing talent to coordinate a working timeline, herd together groups of people in a timely fashion, and still get the most BEAUTIFUL shots of your wedding day, and you've got Emily Brault... the best wedding photographer in AZ. Emily was easy to work with, sweet and totally flexible. We originally booked her for an 8 hour package but after discussing everything we wanted she politely told us she couldn't fit it all into 8 hours. After some discussion my now husband and I decided we'd bump up our package. TOTALLY WORTH IT! Emily caught EVERYTHING we wanted and did so beautifully. I'm so excited about my photos. I would highly recommend Emily to any of my friends or family. Emily was a huge driving force in our wedding timeline and worked seamlessly with our wedding coordinator to make sure we stayed on time and focused. My husband and I got to enjoy our wedding and within a week - our photos too! Thank you for all your hard work Emily! Simply the best!

Nicole

Married on 02/10/2017

Emily took our engagement pictures at Lost Dutchman trail at the Superstition Mountains. They came out great. She was so easy to work with and made it very comfortable. Very responsive to email and questions. I can't wait until the wedding I know she's going to do a great job. I'm so excited. Thank you Emily for such wonderful pictures.

EB BOUDOIR's reply:

Thanks Pete and Nikki! I had so much fun. You guys were amazing and I can't wait for the wedding. It's going to be so beautiful!

Rachael

Married on 01/06/2017

Emily was such an awesome photographer for our wedding! I would 100% recommend her to anyone. She was so easy to work with and took the time to make sure all the photos were perfect. She's also really personable and quick to respond to any questions I had which made everything less stressful. I really enjoyed having her there on our wedding day :)

Crystal

Married on 12/31/2016

Working with Emily was awesome, she made us feel very comfortable and made sure she got all of the shots that we had ideas for. Booking her for our wedding!

EB BOUDOIR's reply:

Thank you guys! You were such fun to work with. Excited for December!

Stephanie

Married on 10/15/2016

If you are looking for a wedding photographer in the Phoenix area, look no further. Emily Brault and her crew captured the people, the scenery and the emotions on our wedding day. Emily's photographs have a dreamlike quality, almost vintage looking. She took our engagement photos in dawn light in downtown Chandler and they are amazing. She makes you feel at ease, even when posing you. She captures the warmth of the moment when snapping photos that are not posed. Emily is professional and yet becomes a seamless member of your family when you spend time working with her. I highly recommend her work for weddings but I will also request her again when we need follow up family photo sessions. Thank you, Emily, for capturing our wedding day on film so we can continue to relive it in the coming years!

EB BOUDOIR's reply:

Thank you, Stephanie. Your wedding will be one that I will remember for a lifetime. So happy I wore waterproof mascara! Such a beautiful and emotional ceremony and night. Thank you again for choosing me. Hope to see you again soon. XOXO

Jessica

Married on 09/09/2016

We couldn't have wished for a better photographer to capture the perfect moments of our elopement. Originally, we had contacted Emily about engagement photos and she responded promptly and provided us with a lot of helpful information. Things changed and my husband and I decided to elope. Emily responded well to the last minute change of plans and made us feel so comfortable during our elopement at the downtown Phoenix courthouse. She found the perfect outdoor spaces to take pictures that were timeless, beautiful, and complimented the city atmosphere. We are in love with all our pictures and can't wait to show them to everyone we love. She was respectful, compassionate, and professional throughout the entire process. HIGHLY recommended!

EB BOUDOIR's reply:

Oh goodness, Jessica. There you go making me cry yet again! Thank you so much for the wonderful compliments. You two were a couple that I will remember for always. You truly were one of the most adorable people I've ever met and I wish you both the best!

Emily was very professional!! She came prepared and organized. She already had ideas of exactly where she wanted to go and what shots she wanted (collaborated with my ideas and wants) and we were in and out in less than 2 hours. (which is a huge plus for most grooms!!) I loved working with her. She helped us feel natural and comfortable in front of the camera and got some amazing shots!!

EB BOUDOIR's reply:

You guys were fantastic. I loved working with you both. :)

Emily is kind and makes you feel comfortable. She was great at coaching us to look cute without looking posed. I loved how the photos turned out! Definitely book with her for an affordable and adorable session.

EB BOUDOIR's reply:

Thank you so much! You guys were great and I loved the sweetness in your imagery. So adorable.

Gabriela

Married on 06/04/2016

Loved my photo shoot, Emily was so professional and made me feel really comfortable. The final product was beautiful.

EB BOUDOIR's reply:

Thank you, Gaby. You're a beautiful woman so you made the job easy! Go freckles!

Tessa

Married on 05/31/2016

I would have to say that Emily is one of the most professional photographers I have ever worked with! She made not only me but my Husband feel welcomed and made our vision come to life. The photos came out beautiful and truly reflected our love and compassion we have for one another. I cannot express how grateful I was to use her as my wedding photographer.

EB BOUDOIR's reply:

You guys were such a beautiful couple and loved how real you guys were. Never ever change that! Thanks for the feedback and hope to work with you guys in the future!

I always wanted someone that could make me feel relaxed, had a good eye for candids and natural moments in addition to the "posed photos". Our photography experience with Emily Brault Photography was amazing. We have used her for a "couples" session, a "family" session and a "boudoir" session. Every time, Emily was patient, creative and made the experiences fun! She never made us feel posed or unnatural. During the boudoir session, I was a bundle of nerves and she made me feel relaxed and helped me get the right angles to show the "real" me while enhancing the areas I was concerned about to give me the best results. I didn't feel like I was hiding or that I needed to be "photoshopped" to get the pictures to be flattering. Also, in preparation for the shoot, she had me check out some ideas on pinterest and fill out a survey so both she and I could be prepared and have an idea of what we were trying to get from the session. I would absolutely use Emily Brault Photography over and over again!

EB BOUDOIR's reply:

Thank you so much for the amazing feedback. I can't wait to do more photography for you!

Michelle

Married on 01/14/2016

If you are looking for someone who is going to listen to your wants and needs and really work with you than you've found your girl! Emily is kind, professional and beyond helpful. We would use her again in a heartbeat and truly loved working with her. We would also suggest her to ANYONE looking for a good photographer for any special events. We shopped around for a long time trying to find someone who we believed was reasonably priced and would see our vision - we found that with Emily for sure! Great experience, we can't say enough good things.

Andrea M.

Married on 02/15/2020

Boudoir Photos

Emily was amazing at every turn. When I saw her samples I thought this must be the best of the best and I hope I look okay. She made me feel so comfortable and the pictures were amazing. The best I've ever looked while still feeling and looking like myself. She is a professional in every way.
Are you interested?
Send a message