Reviews
5.0 out of 5 rating
Quality of service

5 out of 5 rating

Average response time

5 out of 5 rating

Professionalism

5 out of 5 rating

Value

5 out of 5 rating

Flexibility

5 out of 5 rating
100%
Recommended by couples
15 User photos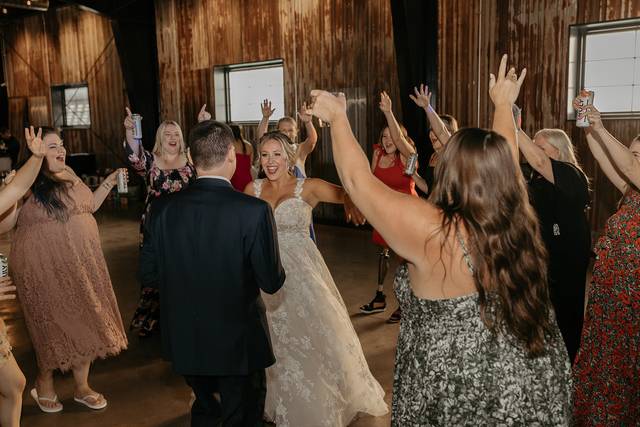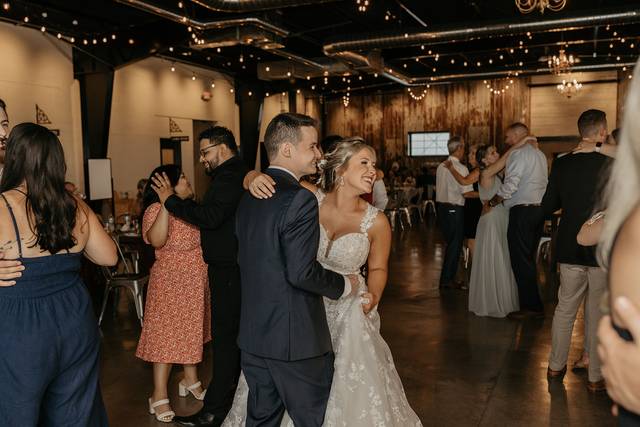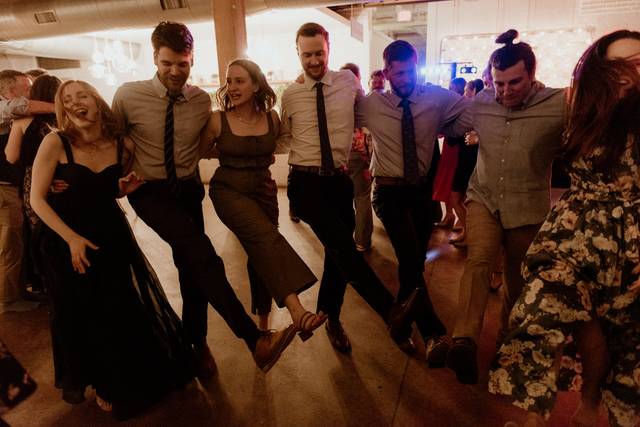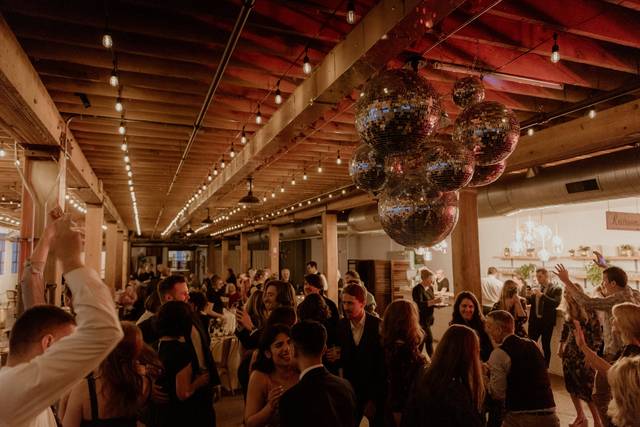 + 11

photos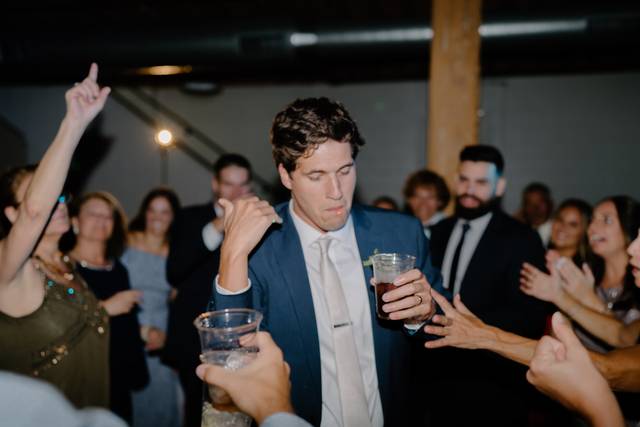 Edward V.

Married on 11/04/2023

Great Guy and Amazing Style

Drew had a great choice in songs and was fluid throughout the entire ceremony. We had zero technical issues and communication with Drew was flawless the entire time. The sound quality at the venue was amazing. I'm glad we chose him to DJ our wedding.

Lillian P.

Married on 10/08/2023

Choose Drew for your DJ Needs!!

Drew was the perfect choice for our wedding day!! My husband and I got married on 10.08.2023, and the energy that was brought to the day was incredible. We hired Drew for ceremony, live cocktail hour music, and reception. Everyone was complementing the music all night, and guests were out on the dance floor until the night ended! Drew is amazing to work with, and really helped make our special day vision come to life. Thank you Drew!!!

Hannah H.

Married on 09/16/2023

Drew is amazing! The best DJ I have ever experienced at a wedding!

Drew was amazing! So easy and organized to work with during the planning process and absolutely crushed it on our wedding day! Our ceremony music was perfect and Drew helped get our officiant mic-ed up and made sure everything ran smoothly!

During the reception he played ALL of our must play songs and mixed in others that fit our music vibe perfectly! SO many of our friends and family raved about our DJ! The dance floor was packed all night! Thank you so much Drew for your amazing work on our big day!

- Chase & Hannah Grove

Are you interested?

Send a message

Payton N.

Married on 09/15/2023

Experience

We basically had nothing to worry about with Drew. He took care of all the details which simplified our process. We received many compliments after about the music people were dancing to as well.

Carleigh N.

Married on 08/11/2023

Highly Recommend!

Drew was an amazing part of our big day! He was very easy to communicate with and made this part of wedding planning stress free. He has planning guides that allow you to fill out exact details/songs for both your ceremony and reception. (the type A in me LOVED this, haha.) Our dance floor was never empty and Drew played so many good songs that fell into our "vibe," including many nickelback songs per my husband's request. ;) I highly recommend to anyone, thank you Drew!

Madison S.

Married on 06/09/2023

Great guy & great day & night!

Drew DJ'd our wedding on June second.
He was wonderful every step of the way. Finding vendors was a stressful part of wedding planning, and right from the start we had confidence in him due to his blank contract he sent us - it was very thorough and straight to the point unlike other DJs contracts we had seen.
Drew's planning and organization made the whole day go smooth. If you're wanting him for your wedding, we would definitely recommend him for your ceremony as well as your reception because it was so smooth!! He was great as an MC for us as well, just overall a great experience with Drew!

Melanie

Married on 05/01/2023

The BEST DJ you could ever ask for!!

Drew is absolutely the best DJ you could ever ask for! He was beyond helpful and flexible, even as our wedding set-up completely changed due to COVID. He was more than accommodating and helped make sure everything ran smoothly. Because of venue changes we no longer had a coordinator to make sure our timeline looked ok or coordinate the day of and Drew jumped in with all that giving us so much peace of mind going into the day. He helped us tweak our timeline as needed and assured us he would make sure things flowed well. Because of him everything went so smoothly, even with all the changes and day of mix ups from me. Aside from how helpful he was, he is an outstanding DJ!! He read our crew so well and everyone still raves about how much fun they had and how awesome the music was! I had multiple people say it was the best dance floor they have been to and how much fun they had because the music was so good. My main piece of advice to anyone getting married is to find vendors that are good people you trust who are passionate about their craft and that is Drew to a t! Thank you for making our day perfect, we literally could not have done it without you!

Madelyn B.

Married on 03/04/2023

The best DJ ever!!!

We are so happy to have found Drew for our wedding!!! He played guitar and sang for the ceremony and cocktail hour. I remember when I was waiting to walk down the aisle and I heard him playing the song we chose for our bridal party to walk down to. I was SO amazed at how talented he is!!! He was organized, kept everyone dancing all night, and did the best job!! You won't regret hiring Drew for your wedding.

Keri G.

Married on 11/05/2022

November 2022 wedding

Drew did a really great job DJ'ing our wedding ceremony and reception. Music was timed up perfectly for the ceremony and Drew did a great job being organized and making our announcements at our reception. Drew picked up on our love for Toy Story and did an impromptu last song of the night, playing "Youve got a friend in me" as all of our guests surrounded us during our last dance. It was one of my favorite moments of our wedding and I can not thank Drew enough for thinking of it! I do wish there had been more "oldies" played at the reception versus modern pop/club songs as I believe this would have better fit our crowd and gotten more people on the dance floor. We could have done a better job thinking of this and communicating it with Drew beforehand though. Overall, we had an amazing time dancing at our wedding thanks to Drew's work!

Paige W.

Married on 09/10/2022

September Wedding

Drew was the perfect wedding DJ. We booked him for both the ceremony and reception and he did an amazing job. The music at the ceremony flowed perfectly and was exactly what I pictured for my wedding. He kept everyone on the dance floor at the reception and kept the party going! He was very easy to communicate with and responds to emails/calls promptly. He made sure the night went smoothly and put my stress at ease. I would 100% recommend him for weddings or events!

Sarah P.

Married on 07/23/2022

The Best DJ!

Drew was exactly what we were looking for in a DJ! Our first meeting was over Zoom where we discussed music and ideas for our wedding. I am very particular in music and my husband is Puerto Rican so we needed specific songs and music in order to honor his heritage. Drew was extremely flexible! I even sent him a whole list of songs and he was not offended at all. He was happy to receive such specific ideas when working on a Puerto Rican wedding. Communication was excellent!
During the wedding, Drew beautifully led from once song to the next during the ceremony - it was seamless! During the reception, he used many of the songs we gave to him and threw in many of his own! It was the perfect dance party - even the bartenders were dancing behind the bar! It was a perfect night filled with the best music and wonderful DJ. He made it all about us and it was so special for us all.

Alex/Whitney

Married on 06/25/2022

Book drew early!

I have found that there are so many wonderful reviews available regarding Drew Behringer and his musical skills. All of these reviews are not only valid, but Drew is very deserving of all of them! As I try to come up with new compliments to add to what's already been said, it's difficult, because everything has been said! What I would like to add though, is that when I took on the role of a new Mother of the Bride, and began the task of planning all of the details for our daughter's June.2022 wedding ceremony and reception, I must admit, I was fearful and overwhelmed with it all. At the beginning, when we first made contact, what I remember about Drew is that not only is he very organized, he has a kind listening ear, and has planning guides that he requires each client to fill out, which is brilliant! Yes, all of these attributes are wonderful, but it was the two things that he said to me during our first "meet and greet" ZOOM call that were probably the most impactful … "First of all," he said, "don't worry about the music … I've got that covered." Then he said, "When filling out the planning guides, just remember, there are no wrong answers." Wow! It felt like a huge weight had lifted from my shoulders! I'm sure Drew has no idea how impactful, (and comforting), those two statements were to me and how they affected the rest of my planning in the days that followed. My husband and I highly recommend Drew's services for whatever music needs you might have, but here's a tip … book him early!

Shannon M.

Married on 06/11/2022

Wedding DJ & Live Music

Drew did a great job at our wedding and was wonderful to work with. He was very personable and worked with us to come up with the best options for our wedding. He played live music during our cocktail hour and we got so many compliments about his set. He had a lot to compete with (putting green, patio, bonfires, fireworks) but there were always people on the dance floor! We would definitely recommend him to others for their future events.

Sophie B.

Married on 04/29/2022

Drew is truly the best!

We were nervous about hiring a wedding DJ because we're pretty picky about music and wanted to make sure the reception fit our style. Drew was the perfect choice. Not only did he completely understand our preferences, he went above and beyond to make sure the reception had a fantastic mix of our preferred artists along with a few crowd-pleasers. During our ceremony and cocktail hour, he kept everything moving smoothly, even helping our friend set up to play guitar during the processional. He was kind, polite, and super communicative during our reception, always stopping by the head table to make sure we knew when it was time for special dances or speeches. I'm obviously biased since it was my own wedding, but the dance floor was one of the best I've been on and there was never a time when we had to push people to get out there and dance! Drew is your guy if you're looking for a non-cheesy DJ who just plain gets it.

Shelbie K.

Married on 02/11/2022

Would hire over and over again.

Drew was incredible from the first time we met him over Zoom until he left our wedding. From strange ideas, to last minute changes, Drew was so flexible and understanding. He made our wedding a party and we HIGHLY recommend using him for your wedding.

Erika N.

Married on 12/04/2021

Drew was a great DJ!

Drew was a great DJ for our wedding! He was very responsive and helpful leading up to the wedding to make sure all the sound was set for the wedding ceremony and the reception. On the day of, he did a great job with the music. We had a ton of compliments on him after the reception. He kept people on the dance floor and had great transitions from song to song. Great to work with and we highly recommend him!

Taylor B.

Married on 10/29/2021

The man of the hour! Or 8 (+)

HIRE DREW! If you want all your people out on the dance floor living it up on your special day all night long, he will do just that and more! Since our wedding two weeks ago, we have had so many compliments on the music and how everything flowed so well.

From the moment we met Drew and till the end of the night of our wedding, he was incredibly kind, flexible, professional and just so much fun to work with! He even honored our new date after Covid changes and was incredibly easy going and flexible. You can truly tell he LOVES what he does & that really makes a difference when you are hiring someone to be part of your wedding day.

He played music that enticed people of all ages to dance. His knowledge of what music to play really separates him from other djs. His wedding music has flare and a uniqueness that will keep people talking for weeks after.

If we ever need music for a future party or event, Drew is at the very top of our list. Make your wedding stand apart from the others and hire him!

Bonus points for being an emo kid at heart 🖤

Todd P.

Married on 10/10/2021

Drew is the best!

Drew was an incredible DJ and the right person for us. We met him via FaceTime and right away we enjoyed his easy-going, friendly demeanor and overall knowledge about wedding music. We had certain ideas and he helped guide us to make the right decision regarding ceremony music, walk out reception music, timing of speciality dances etc. He knew we liked to dance and our type of music but he guaranteed us he could get all ages on the dance floor. Our dance floor was packed all night !! Drew is an awesome DJ, our friends/family enjoyed him and we couldn't have asked for more. He also is just a cool, good guy.

Eric G.

Married on 10/09/2021

Great wedding DJ

Drew did an amazing job on our big day. He met with us before hand to make sure that he knew exactly what we wanted the day of our wedding. On our wedding day everything went exactly as planned. He made it fun for our guests, playing live for cocktail hour and DJed our reception. We would recommend Drew to anyone looking for music at their wedding. He's a great guy!

Megan W.

Married on 09/17/2021

Drew KILLED it! Best DJ we could have had!

There are so many incredible things I could say about Drew, but most importantly, I want to say how incredibly grateful we are for him. Our original DJ we booked a year and a half before our wedding bailed on us 5 weeks prior to our wedding, and when we reached out to Drew to check his availability, he was more than ready & willing to step in. He even cancelled one of his previously scheduled concerts so that he could step in and DJ our wedding. From the first contact we had, I knew he was going to be incredible! From his timely responses, and his reassuring attitude, we could tell that everything happened for a reason, and we were going to be in better hands with him! He was extremely organized when it came to prepping for our ceremony and reception, and promptly answered any questions or concerns we had leading up to the final days before our wedding. And then....at the actual reception. Let's just say, the dance floor was completely jam-packed ALL. NIGHT. LONG. His music was absolutely perfect for our scene, and we didn't even have to give him any direction. He caught onto the vibe immediately, and never let the dance floor go empty. Our guests couldn't stop raving about how much fun they had on the dance floor, and how incredible Drew was.

THANK YOU DREW FOR BEING OUR SAVING GRACE! We hope we cross paths again at another wedding sometime soon!

Kayla S.

Married on 09/03/2021

Drew is awesome to work with!

I was a COVID bride and Drew made everything so easy to move to the next year. He is super quick at responding to emails and kept everyone dancing all night. I would recommend him to anyone! :)

Tim L.

Married on 07/24/2021

Even better than imagined

Drew was an incredible wedding musician and DJ and we can't recommend him enough! Prior to the wedding, all of our meetings were thorough and delightful, which made us feel very confident. He sang and played guitar beautifully during our ceremony, making the moment feel extra special. For the reception, he brought the house DOWN - for everyone of every age! All of our preferred songs were played, and he filled in the rest of the time with perfect choices that accompanied our songs well and brought more to the dance floor with some classics. Drew was even able to navigate the trickiness of less-than-ideal song requests skillfully and graciously.

Everyone had an amazing time, and Drew was a big reason why. It's an evening I'll never forget. Thank you Drew.

Michelle S.

Married on 06/09/2021

Covid wedding - drew is awesome!

Drew went above and beyond for us! When we switched our wedding to our backyard due to COVID, he gladly stopped over to see what set-up would work! He offered valuable input on the playlist and timeline, arrived when he said he would, and followed new instructions (due to COVID). The ceremony was absolutely flawless. He even gathered my bridal party together before the reception to make sure he had the order and pronunciation of names correct! Not to mention he was always timely on email responses which means lot! Would recommend him to anyone.

Sally M.

Married on 06/05/2021

Simply the Best DJ!

We received Drew's name from a list of DJ's through our venue. And, we couldn't be happier that we were able to hire Drew for our daughter's wedding in St. Joe, Michigan!
From the wedding ceremony to the end of the reception, Drew was professional and helpful and seemed to know what kind of music the crowd wanted to hear. He was so easy to work with and always listened and gave suggestions to us to make this the best day ever. We highly recommend Drew and you will be happy to have him as your Dj!

Rebekah R.

Married on 04/09/2021

Drew Behringer was awesome!

Very responsive and helpful every step of the way. We gave him some insight into the music we were looking for and he put together a great playlist. We had several comments from our wedding attendees who loved the music. Would definitely recommend him to anyone.
Are you interested?
Send a message