Reviews
5.0 out of 5 rating
Quality of service

5 out of 5 rating

Average response time

5 out of 5 rating

Professionalism

5 out of 5 rating

Value

5 out of 5 rating

Flexibility

5 out of 5 rating
100%
Recommended by couples
Awards
8 User photos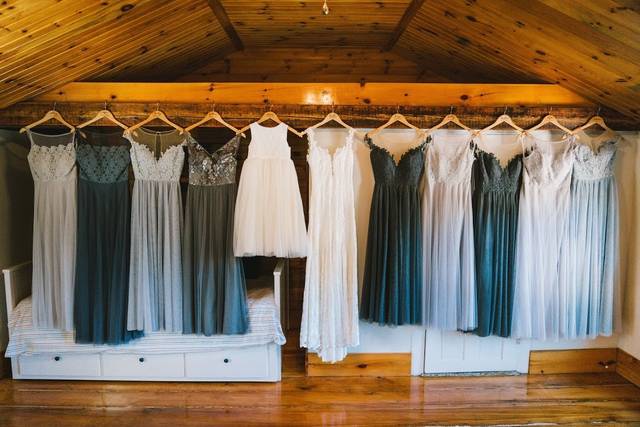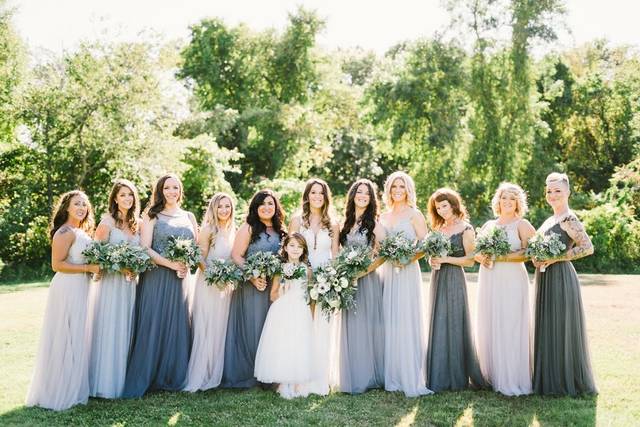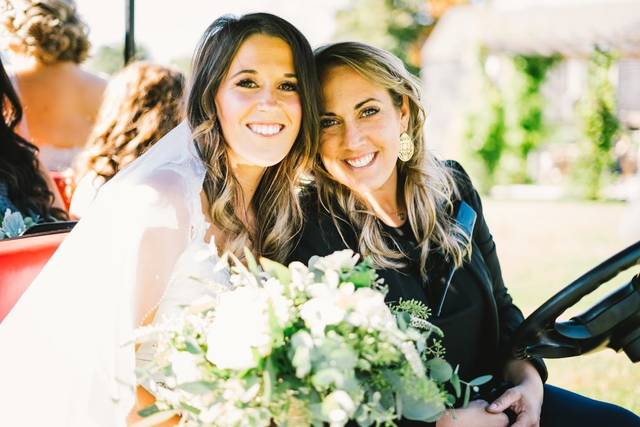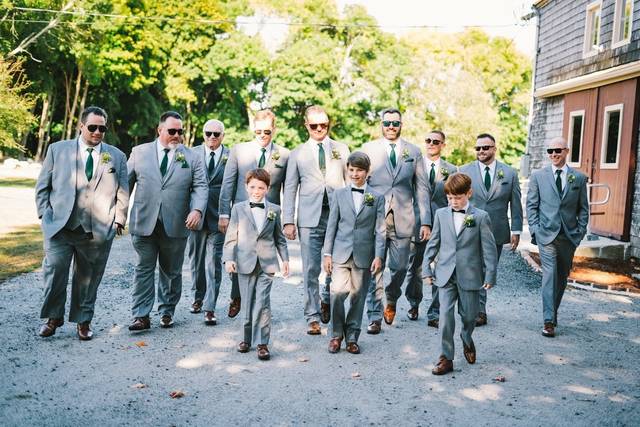 + 4

photos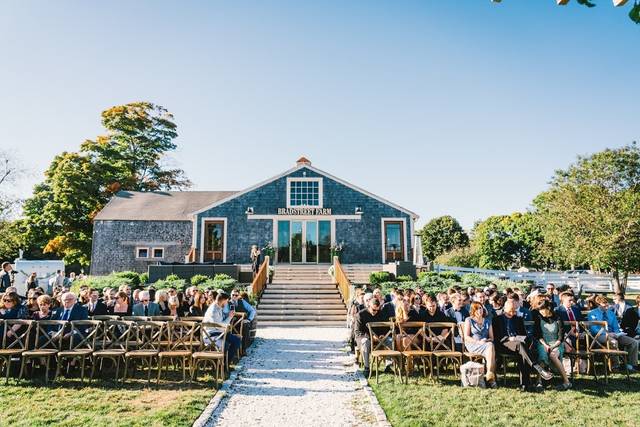 Jen C.

Married on 10/05/2019

Amazing amazing amazing!

To say that Tiffany was amazing throughout our ENTIRE wedding planning process would be an understatement! She eased our wedding stress from the very beginning and helped us organize our thoughts/visions that ultimately made our wedding day incredible (and stress free). Tiffany and the Detailed Engagements crew completely rocked our day of details, where we were able to rely on them 100% and had ZERO ANXIETY about it! Everyone was extremely organized, kind, funny, and reassuring. They made our perfect day perfect. I will recommend Tiffany and her team again and again and again.

+ 3

photos

Melissa D.

Married on 06/15/2019

Amazing experience! Highly recommend!

Tiffany did a phenomenal job! We would definitely recommend her! Everything was perfect!

Lyra

Married on 10/07/2018

Dream Team of Wedding Planners

I cannot recommend Detailed Engagements enough, whether you are out-of-state or not. My husband and I live in South Carolina currently and we needed someone we could trust to help guide us through the wedding process. From the start, Tiffany and her team helped us with the smallest and largest of details. When an issue arose, Tiffany was there with an alternative plan and the person to contact. I really do not know what I would have done without her leading up to the wedding and the day of. From making sure I spit my mint out before walking down the aisle, to eating during dinner, and keeping the flow of our wedding exactly how we wanted it. Our wedding day was perfect and I would say 95% of it had to do with Detailed Engagements. You will never regret hiring them!

Are you interested?

Send a message

Amy

Married on 09/15/2018

Best wedding decision you will make!!

Tiffany and her DE team are AMAZING. The one thing my mom and I really fought about during the planning process was whether or not to hire a wedding coordinator. I finally won out, and my mom isn't one to apologize (she's stubborn!) but she's apologized to me several times for giving me a hard time about getting a wedding planner; she was so, so happy we did!

Our venue was very DIY-- they pretty much just provided walls and a few tables, and there is no way my family could have handled any of it without Tiffany. Not to mention the fact that my husband and I were planning a Salem, MA wedding from Philadelphia. Thanks to Tiffany, we really were able truly enjoy the day. Even my wedding guests were noticing and commenting how on top of everything Tiffany was! I seriously can't recommend her enough.

One last note: my husband's very intense Austrian dissertation advisor was at the wedding and his biggest compliment was "It was so well organized!" :D

Seriously, hire DE for your wedding. It'll be the best decision you make!

Michelle

Married on 10/01/2017

Hiring Tiffany of Detailed Engagements was one of the best decisions I made when it came to my wedding.

As a wedding planner myself, many assumed that planning my own wedding would happen. I knew that I wanted to enjoy my own wedding and not feel like I was "working" and Tiffany made that a reality. Her support throughout the planning process was amazing. She guided me on what would work and what wouldn't. She listened to my ideas and made them a reality. And her suggestions for vendors were spot on.

Tiffany is detail orientated but more importantly, her sincere care and concern for clients is more impressive. A month before our wedding the area we live was devastated by Hurricanes Irma and Maria. Knowing that my access to communication most likely would be impacted, Tiffany took it upon herself to connect with each and every one of my own clients while I was not able to and assisted some with the relocation of their destination weddings.

Tiffany has earned the respect of so many vendors and to me, a fellow wedding planner, that is very admirable. She is truly one of the best in the industry. Tiffany loves what she does and it truly shows in the service that she and her team deliver.

On our wedding day, I honestly had no idea about several hiccups that happened because Tiffany handled it all. Many guests commented on how wonderful she was to interact with.

Our wedding was such an incredible day and I have Tiffany to thank for that. She truly went above and beyond to make sure our day was all that we had dreamed it would be. Tiffany allowed me to enjoy being a bride and for that, I am eternally grateful. And because of the planning process, I am lucky enough to call her a friend!

Katherine

Married on 06/24/2017

We absolutely LOVED working with Tiffany and the Detailed Engagements team!!! We knew planning our wedding in New Hampshire from Utah would be a challenge and were eager to find someone who could help handle the on the ground details and day of events. Beyond that I also knew that I would be anxious about getting everything right in the wedding planning process. Tiffany provided support for all the emotional ups and downs that you might not expect as you start out planning you dream day. In the weeks leading up to the wedding, we were able to hand over all the last minute details and confirmations to Tiffany, who juggled difficult vendors, two brides and a host of family all with ease. On the day of Tiffany and her team handled everything seamlessly and we could not have pulled off our amazing day with out her. Our biggest goal for our wedding was to be able to truly enjoy the day with family and friends who had traveled to celebrate with us, having Tiffany as our wedding planner made that possible!!

Mara

Married on 06/11/2017

Tiffany is a wedding super hero, but also just an amazing awesome person. She made our wedding perfect. Everything that we ever dreamed of on our special day happened because of Tiffany and the Detailed Engagements team. The entire day went by without a single hiccup. Her meticulous organization and planning made it so we had the perfect wedding day.

I am a super organized and particular person. I thought my wedding planning was going to be a breeze. I slowly realized that it is extremely time intensive to communicate with vendors among many other things. I wanted my wedding day to be perfect. Like many brides, I had many Pinterest inspired signs, decorations, and knickknacks. I needed to figure out a way that I could create this amazing wedding without forcing my family and friends to be at the wedding venue setting everything up hours before the ceremony.

The term "wedding planner" was not appealing to me. I did not need someone to pick out my invitations or tell me how the tables should look. I was also on a tight budget and I did want to pay for something I didn't need. I needed someone to be there on the day of the wedding to put out all of the details I had made and coordinate with my vendors ahead of time. Detailed Engagements was truly essential for our wedding. Tiffany and her team were their for us throughout the wedding planning process to support us when we needed recommendations and to make sure we were on track. She helped make sure that our wedding was truly representative of who we are and what we wanted.

Tiffany, we can't thank you enough for everything you did to make our wedding day perfect. You go above and beyond for your clients and that is clear.

Have a magical wedding, hire DE.

Morgan

Married on 09/10/2016

Like many other brides I just did not know what I was getting into when I was planning my wedding. I have very supportive friends and family who were willing to help any way that they could but planning my New Hampshire wedding while living in California really required some professional help- that is where Tiffany came in! She came highly recommended from a friend of mine who was a bridesmaid in a wedding she did back in 2014. Tiffany was there any time I needed her. Even though we were in different time zones and with my wild work hours it just was not a problem! Even though I only hired her 10 months before my August 2016 wedding it felt like I had known her for a lifetime. It really was like working with a good friend. She was friendly, knowledgeable and such a great person to have in our corner as we were navigating the unknowns of wedding planning! Thank you again to Tiffany and all she did to make our wedding just perfect!

Sarah

Married on 09/03/2016

Simply put- hiring Tiffany & Detailed Engagements for my wedding was one of the best decisions I made! Tiffany was wonderful to work with while we were working together and such a joy to be around on the day of our wedding. It felt like we had been friends for a long time and she quickly became such an important part of our wedding! Thank you is not even enough for all that she did for us on our wedding day and even after! I would recommend her to anyone who is getting married- hire the best and you get the best- plus a great friend in the end!

Brittany

Married on 06/25/2016

OH MY GOODNESS. If you do yourself one favor throughout your wedding planning....BOOK TIFFANY. I'm not kidding. DO IT. I was a type A bride. Not the easiest person to deal with. (Sorry tiff)! I was picky, particular, and anxious......until I met Tiffany. I'm telling you. She was the hands down best investment I made throughout my wedding. Tiffany is there for you, through everything, at any time of the day or night, (again sorry tiff) and she's a rockstar at her job. I literally cannot say enough good things about this woman. She is passionate at her job and it shows. She keeps it real and I appreciated that. Honestly do yourself a favor and hire her! YOU WONT REGRET IT! Trust me!!!!!

Allison

Married on 06/18/2016

We got married on June 18th 2016 at Spencer Peirce Little Farm in Newburyport and would highly recommend Tiffany, especially if you are going for a non-traditional wedding. We did our ceremony on a beach at Plum Island and then the reception at the farm with food trucks. Tiffany provided us with great advice, information and recommendations throughout all of our planning leading up to the wedding. On the day of, everything was coordinated so smoothly and effortlessly and that was in large part due to her. She has a great personality as well and was wonderful to work with. We can't imagine having had to pull together our wedding without her help and wouldn't hesitate for a second in hiring her again.

Emily

Married on 10/17/2015

Tiffany from Detailed Engagements is absolutely who you want to have on your team when it comes to planning your wedding! She was integral in helping us plan and carry out our fall wedding in New Hampshire in October 2015! We hired Tiffany while we were living in Germany, where my husband was stationed with the military. In the middle of wedding planning, we moved back to the southern United States. Because we weren't living anywhere near our NH destination wedding and moved internationally in the middle of our 10-month engagement, I wouldn't have been able to plan the wedding stress free without Tiffany's amazing help!

She was there with us every step of the way, and recommended all our wonderful vendors, who she could personally vouch for. She helped us find our perfect venue and carry out our vision and wishes to a "T." Even though we were geographically apart, she kept constant communication via Skype, texts, and phone calls, until we were able to meet in person. She was there to answer any questions I had, whether it was dealing with family or bridal party drama or wedding etiquette. Having a wedding planner on our team was the best wedding related decision we made!

The best part, aside from our beautiful wedding day, was the fact that we made a new friend in the process. Even now that the wedding is over, we still keep in touch, and she is still there to help me answer any post-wedding questions or make decisions (i.e. how to preserve my dress). Tiffany is one of those people who is easy to work with, and you feel like you've known forever. She made wedding planning stress free so that we could handle our busy life during the planning process and enjoy every second of our wedding day. Thank you so much for helping us create our Best Day Ever, Tiffany!


Besides asking my wife to marry me, asking Tiffany to be our wedding planner was the best decision I have made. She took all the weight off her shoulders and brought her back to earth with her expectations. I am sure we would have had a "bridezilla" on our hands without her advice. All joking aside Tiffany and her team gave us a stress free wedding.

Sean

Married on 10/03/2015

We were planning our Massachusetts wedding from California, so you can imagine finding the right wedding planner was of the highest priority. Even more so, the wedding was at my parents house so it had to be built from scratch, with a large tent, vendors, and all! Well, Tiffany went WAY ABOVE & BEYOND our expectations! We really can't recommend her enough. She was so cool, calm, and collective with us and completely eased our minds. Working with her was such an enjoyable experience -- almost like working with a close friend or sibling who was truly invested in making the wedding perfect. She knows what's what, is so on top of things, and has a crazy joy and passion for this business. And that was evident on our wedding day when everything went off without a hitch. Even when cold weather became an issue, we had to use a backup location for our ceremony and, on the spot, Tiffany was so resourceful and created a beautiful motif for where we stood, which turned out better than the original plan. Lastly, this wedding turned out so perfect and welcoming that our guests were dancing until 2am! We wanted a memorable day that would give us and our guests the party of their lives (until their wedding, of course). And that's exactly what we got. Thank you to Tiffany! We absolutely loved our experience with her.

-Sean & Tara

Melissa

Married on 06/06/2015

Two pieces of advice: 1. Hire a wedding coordinator. They are truly worth it. 2. Make sure that the wedding coordinator you hire is Tiffany and her Detailed Engagements team. You will be absolutely thankful you did so. (The groom was a little skeptical about wedding coordinators at first, but after meeting Tiffany he was totally on board and is so grateful we did.)

Tiffany did so much to help make our wedding such a special day and we don't know what we would have done without her. She is popular and has many clients, but we would never have known it from the amount of attention she gave us, her flexibility, kindness, and easygoing manner. Tiffany is very professional and has so much grace under pressure. We relied on her creativity and resourcefulness and she came through every time. She even volunteered to play karaoke DJ at our rehearsal after-party! We were incredibly lucky to have Tiffany as a part of our wedding weekend: she is a wedding superhero and now a friend.


Detailed Engagements made my wedding day a lot less stressful than if I had chosen to go without a wedding planner. All of the last minute details were fulfilled without me even knowing. Tiffany is very flexible and willing to help in any way possible. Wedding days can be super hectic, mine definitely was but Tiffany and her crew definitely made it so I had no idea there were any problems happening! This company will be world known someday!

Jenny

Married on 10/04/2014

Tiffany and her staff are AMAZING!! After our first wedding planner fell through, Tiffany stepped in and saved the day. She was able to jump in halfway through our planning process and make everything easy and painless. She was always available to answer questions and ease any concerns we had. On our wedding day, she and her staff were very professional and very helpful. We didn't have to worry about a single thing and everything went extremely smoothly. She is also very good at dealing with any issues that arise on the big day very discretely so that the bride and groom can enjoy the day without worry. Plus Tiffany is a very cool person to hang out with, so every one of our planning meetings were fun!

Danielle

Married on 07/05/2014

Tiffany was my wedding savior. I'll be honest by saying that I was skeptical about the idea of having a wedding planner. I thought they were a waste of money and that I could do it all myself. I was wrong!

I desperately wanted an outdoor beach ceremony next to my reception venue, and after months of trying to coordinate that myself, I knew I needed help. Right away, I knew Tiffany would be great to work with. Tiffany was the only planner I spoke with who really seemed to understand what I needed from her. She met with me and my husband many times before the wedding to get a sense of our vision, offered awesome ideas, and even let my bridesmaids and me storm her office space to work on crafting some wedding details.

On the day of the wedding, Tiffany kept me calm and reassured that all would be okay. (And it was!) She went above and beyond in so many ways, and I can't thank her enough for making our day what I truly wanted it to be. I never could have pulled it off without Tiffany and the girls at Detailed Engagements.

What I thought would be an unnecessary waste of money turned out to be one of my BEST wedding investments. If you're not thinking about a planner, think about one - then turn to Tiffany and Detailed Engagements!

Matthew

Event on: 06/17/2014

I had the great privilege of working with Tiffany from Detailed Engagements at a charity golf tournament in June. I had a wonderful time photographing the event! Tiffany did an excellent job helping coordinate with the staff who put on the event. This was just one small piece of a much larger series of fundraiser events for the Children's Hospital at Dartmouth. I could see how heavily the CHaD staff relied on Tiffany's planning experience for these events. The golf tournament went off without any hiccups and everyone had a great day! I'm definitely looking forward to working with Tiffany again!

Michele

Married on 06/07/2014

Detailed Engagements is a must! Tiffany and team made our wedding day the best day of our lives. Everything, and I mean every detail was handled flawlessly. When Tiffany agreed to help us, my stress level dropped to zero. She's knowledgeable, has great recommendations and runs the show like I've never seen. I can't image ever planning an event like this without her. Tiffany, Chris and I thank you from the bottom of hearts for making June, 7, 2014 the very best day!

Linda

Married on 06/07/2014

Tiffany at Detailed Engagements is professional, organized, efficient, courteous, honest--and fun to work with! She knows her business and is able to handle just about any situation that comes up when planning a wedding. She has lots of experience, which makes it easy to place your trust in her. I would highly recommend Tiffany for planning a wedding or event!

Karla

Married on 05/17/2014

I cannot possibly find enough good things to say about Tiffany and Detailed Engagements.
Our day went off without a hitch and I can say without a doubt that Detailed Engagements had everything to do with it!
From negotiating and organizing vendors to aligning all the details of the day so I was able to enjoy every moment of our wedding!


Detailed Engagements truly is the best. Tiffany definitely made the wedding planning process stress free and smooth sailing!! I am so lucky to have had her as our wedding planner. Everything was absolutely beautiful and we received so many compliments on our wedding and it was all because Tiffany put everything together perfectly. Thank you so much for making our day truly amazing and a day we will never forget!!

Detailed Engagements's reply:

Thank you so much for your amazing review! I am so happy I was able to make your day so special!! Thank you so much for allowing my team and I to be a part of such a special time in your life!!
Thanks again!
~Tiffany

Kimberley

Married on 09/14/2013

Tiffany is amazing!! She was instrumental in executing my Rustic Farm Wedding and I could not have done it without her. Tiffany and I became friends over the planning process. I fell in love with her work, her style and most importantly her. I have a background in event planning and thought how great it would be to join Tiffany's team. After expressing my interest, here I am, a proud member of the Detailed Engagements team. Life is good!!!

Detailed Engagements's reply:

Thank you so much Kim for your amazing review! It is such a pleasure to have you on the team now! Cheers to many amazing events and weddings to come!! ~Tiffany

Katherine

Married on 09/07/2013

Detailed Engagements, Tiffany Learned was just a joy to work with. She was very she is very good @ what she does. She was very organized & made everything go just as planned. She delt with all the other Venders & made all the dates & times for our meeting with all of them. My Dress, the Caterer, the Tent, the DJ, the Photographer & the Cake. We had the Wedding @ our Residence so everything had to be brought in. She got everything delivered just @ the right time. Everything was timed just perfect. She made everything stress free for us. We couldn't of done it without her. She made our very special day just perfect. We highly Recomend her for any event your planning.
Are you interested?
Send a message