92 Reviews
Recommended by 99% of couples
Quality of service

5 out of 5 rating

Average response time

4.9 out of 5 rating

Professionalism

5 out of 5 rating

Value

4.9 out of 5 rating

Flexibility

5 out of 5 rating
32 User photos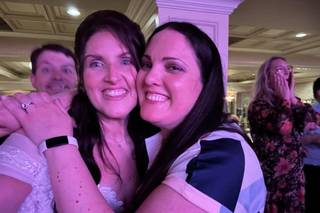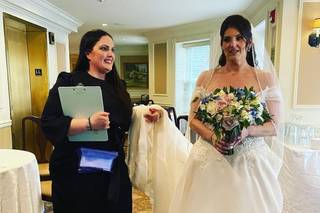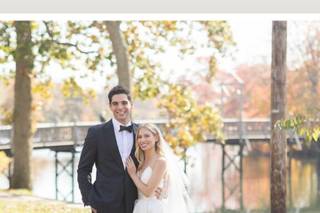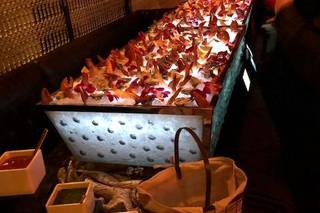 + 28

photos
Bd91A85D92Eaa2F0A7Ccc04D1E930397Ab209A3E

Getting married on 06/24/2023

Excellent Planner

Diane was super organized, kind and understanding. Though our wedding did not come to fruition, Diane's support throughout our engagement was invaluable, and I am confident that she would have helped plan a spectacular wedding.

Steph L.

Married on 04/22/2023

The Best Investment!

I first met Diane years ago when she helped me lead a giant event for a Bravo star! I later worked with her to event coordinate one of the season finale's of a Bravo show and she was a consummate professional. We developed a friendship and I knew when the time came for me to get engaged, I wanted her to be my wedding planner. When people talk about your wedding after the fact, they mention the food, the music...all of which my guests did. My close family and bridal party ALSO mentioned how amazing it was to work with Diane. Some of the toughest Italians to impress in NY and NJ were overwhelmed by how amazing the entire team was. My husband and I sat on the beach on our honeymoon asking ourselves "How do people do this without a Dee Kay Events?" From talking child ring bearers off a ledge to managing challenging family members to also truly guiding the entire planning process with love and enthusiasm, you really can't afford NOT to hire Dee Kay Events. It will be the best investment you ever made!

Jacqui R.

Married on 10/30/2022

Mother of the groom

Diane rescued us.
With less than 3 weeks to go to the wedding , and a planner that was a no show , Diane and her team stepped in and brilliantly took us through every moment of every day right up to the magical moment when Devin amd Megan became husband and wife.
She did all that with a compassion and enthusiasm for the occasion that can't be measured.
Smart , organized , supported by technology that is unsurpassed in the industry Diane gets it done and done right.
Diane went from vendor, to friend , to family.
Can't thank you enough. 💜


Are you interested?

Send a message

Megan M.

Married on 10/30/2022

Simply the best

Diane truly saved the day when it came to our wedding day. We sadly were ghosted by another wedding planner and Diane swooped in with just three weeks before the wedding and took absolute control. She turned an incredibly stressful and upsetting moment and turned it into a blessing. She is both professional and incredibly warm and inviting. There is no one better than her!

Devin R.

Married on 10/30/2022

Diane is simply the best!

Diane Kolanović-Šolaja is SIMPLY THE BEST. Life-saver, guardian angel, world-class wedding planner - whatever you want to call her, this is the woman you need in your life. We cannot overstate this enough: do not hesitate to book Diane. We will be singing her praises for the rest of our lives. After an unfortunate experience with a previous planner left us in the lurch with mere weeks to go before our wedding, Diane came in on her white horse and truly made everything such a breeze. Her genuine warmth, authentically generous spirit, and loving personality instantly revitalized us and not only made us comfortable with the process, but excited. Her meticulous attention to detail, follow-through, and timeliness instilled every ounce of confidence that our wedding day was going to go smoothly. Diane shows up for her clients. Full-stop. This woman makes you and your families feel prioritized and taken care of to the fullest extent. The materials she provided - often generating countless spreadsheets, charts, diagrams, as well as thoughtful words of wisdom - and the phone calls she led left no stone unturned. For someone to jump in at the last minute, she seamlessly fit right in with our families and made sure our vision was executed to perfection. Diane went above and beyond for us in every possible way and we feel so grateful that she was willing to step in and work with us. THANK YOU FOR EVERYTHING DIANE - WE LOVE YOU!

Kayla K.

Married on 10/01/2022

Incredible Experience with DKE

I cannot recommend Dee Kay Events enough! The entire DKE team went above and beyond throughout the entire Wedding Planning Process! We had no idea what to expect, but we were so happy to follow Diane's lead from start to finish and everything in-between! The software that the DKE team uses ensures that nothing slips through the cracks and that everything is executed timely. We were extremely grateful to have been able to have open lines of communication from the very moment that we booked with DKE all the way through to our wedding. The DKE team is one of the most optimistic teams that I've had the pleasure of working with during an extremely stressful time! No matter the situation or how my fiancé and I were feeling, Diane and her team figured it out with pure elegance and positivity. DKE helped us hire several of our vendors, came to multiple vendor meetings, stuffed and stamped our invitations, created our Welcome and Bathroom Baskets, did our Rehearsal at our venue, and flawlessly executed our wedding day! Not one time did Diane or her team fall short. I can truly go on-and-on with everything that she and her team did to ensure that we had the most perfect, stress-free wedding we could've imagined! You can't go wrong with Dee Kay Events and I feel forever grateful to the entire team for everything that they provided from the moment that we hired them through today. I hope to have another event where I can work with this perfect team again! Thank you Dee Kay Events and Team!

Michelle A.

Married on 04/09/2022

What a kind heart!

We hired Diane after attending our friend's wedding who had her as their planner. We had a unique vision for our wedding, but I was pregnant, and I simply did not have the energy to take care of all of the details that I wanted. I could not have asked for a better planner than Diane and her team from Dee Kay Events. We live in NYC, but wanted to have something down the shore near my parent's home.

Diane was able to guide me through every detail and gave me some new ideas. Her guidance on budget truly gave us immense guidance. We ultimately changed our entire vision to something very intimate and I couldn't have asked for a better day. It was simple and full of love.

My wedding day was one of the best days of my life thanks to Diane and her team. I am forever grateful. Thank you!


Gina V.

Married on 03/27/2022

Look no further because Dee Kay Events is the best!!

Diane is the best of the best! I met Diane about six months out from my wedding. I had locked in all my vendors but was having difficulty organizing my budget and knowing what little details I was missing. She immediately took over as the point of contact for all our vendors, had me set up in the system she uses to organize everything, and started sending me essentially "homework" little by little so I wasn't overwhelmed as the big day got closer. Having her guidance took me from being an overwhelmed, unorganized bride to calm and stress free. Diane is more then a day of coordinator. She is with you from start to finish, there to help talk you off ledges, provide solutions to things your worried about, will give you ideas to bring personalization to your day, and knows where to find anything you might need or want for your big day! She gave me so many fantastic ideas for our welcome bags, decor, logistics etc. Diane also put together beautiful itineraries for our bridal party and provided our vendors all with a full schedule/vision board so they knew our vibe and what we were looking for. Our bridal party kept saying how smoothly our day went, but that was all thanks to Diane for organizing it all. Diane also made me feel so special throughout this whole process. She sent multiple little goodies to my fiancé and I during the planning. Diane had become a life long friend! If your looking for someone to help make your wedding planning process virtually stress free look NO FURTHER!! DIANE IS YOUR GIRL!!

Angelika F.

Married on 09/19/2021

Fantastic Planner!

Diane was a joy to work with! Her and her crew went above and beyond to make my wedding day go smoothly. All the details were accounted for and some were even noticed by the guests. The wrapped chocolate with the Made in Germany tag delighted my friends that stayed at the hotel. She was even able to arrange perfect weather 😉 Thank you!

Steph B.

Married on 03/02/2021

Weddings & MORE - Event Versatility at is finest.

I worked with Diane and oversaw her production of a large corporate event in Las Vegas at a premiere venue in February 2020. Her ability to manage an event from managing guests lists, to coordinating extraordinary catering and entertainment, to creating the perfect ambiance and decor was second to none. This event was critical to the brand reputation of the company and received rave reviews from important constituents. Her ability to manage multiple communications and coordinate vendors is a huge stress-reliever for anyone hoping to to deliver an exquisite event that is not to be forgotten.

Kris R.

Married on 09/09/2020

Stop looking - Diane of Dee Kay Events is your event person!

Dee Kay Events helped me and my husband tremendously for our (pretty much) last-minute wedding celebration last year. Diane was very responsive, professional , and truly listens to what you want and need. From the very first call, we felt comfortable and trust came easily.
She recommended vendors that would work within our budget and was never pushy about anything. Her suggestions always aligned with what we were going for, and that shows that she truly cares and wanted us to have the wedding we'd love! She was kind and understanding enough to accommodate last minute changes to some of our appointments (because we just had a newborn when we were planning our wedding!). She followed up when needed and whenever we requested, and genuinely empathized with me whenever I'd get anxious. She's a problem-solver! We never had a problem with communication as she's been exceptionally professional. On the day of our wedding, her team rocked! They did all the runs for us and assured us that everything will be fine - and surely did, more than what we even expected! Diane and her team are the hidden gems of the massive event-planning industry!

Kelly

Married on 07/18/2020

Our Must Have Vendor

Diane is a preferred vendor of our venue and actually got married there herself! She took over the planning process about 2 months out and relieved so much stress off my plate. She coordinated everything between the vendors. I had no idea how much went into planning the day towards the end but I am so beyond happy we hired her because I would have been a mess! She is an amazing, down to earth person and so is the rest of her team. Our priest couldn't attend the rehearsal so she actually ran it for us! She made little timeline cards for the bridal party so everyone knew where they had to be at what time! Highly recommend hiring a day of coordinator especially if you are taking photos at a different location. She had water, fans, and umbrellas for my husband and I to cool off between photo sets. I can't recommend her enough!

Catherine W.

Married on 07/11/2020

Couldn't have done it without Dee Kay Events

Originally, my husband and I postponed our June '20 wedding due to covid. After much back and forth, we decided to elope and save the celebration for a later date. Diane not only helped us find a fabulous last minute celebrant when we eloped, she also re-scheduled all of our vendors from the original date and coordinated the new date for our future celebration. She gave us valuable advice throughout the whole process, which we honestly would have been lost without.

Diane managed to make a highly stressful experience very easy for us and we are so grateful to have had her by our side.

I would definitely recommend Dee Kay Events to anyone looking for a professional, thorough and caring wedding planner.

Taylor C.

Married on 07/05/2020

Saved the Wedding!

I wanted to write a review for Dee Kay Events since they absolutely smashed it out of the park for my cousin's wedding. It was re-scheduled twice because of restrictions, but Diane was able to help us with all the craziness. The venue was moved to my backyard and I wouldn't have been able to do it without Diane's help. She helped with social distancing measures, making sure families sat together under the same household, ordering masks. It was awesome. I wish the wedding could have went as planned, but we made the best out of it. Dee Kay Events was so gracious with their time and really got us through so much. We are so grateful! (I had to share the florals since our florist got sick, Diane helped us create these last minute with her resources! I have to upload pictures from the photographer too.)

Component H.

Married on 03/08/2020

Great Choice for Corporate Planning

Diane and her team helped us with a few corporate events over the year. Her competency on budgets, design and on time delivery is very helpful to us. We enjoy working with Dee Kay Events and appreciate the help always. If you are looking for a smart team of planners, look no further than Dee Kay Events. We look forward to working with them again in the new year.

Kristen T.

Married on 12/20/2019

The best!

Trying to plan a large wedding over an hour away with so many moving parts around the holidays is a challenge in itself! Only a couple months out, it became overwhelming and we were running out of time to finish all the necessary tasks and bookings. It came to a point where we decided that a wedding coordinator needed to be called.. we called Diane and her team and it was one of the best things we could have done! In a short amount of time she took over everything for us and coordinated all of our vendors and found others that we still hadn't booked yet.. Our entire day was planned out down to the minute with at least one planner in each location to make sure everything worked out seamlessly and we were on running on time. She even gave each vendor this schedule so EVERYONE was in the same page!!
Anyone that gets married at the Venetian or any venue could definitely use a team of professionals to put all those moving parts together. I highly recommend the DeeKay Events team, whether you book them from the start or last minute in a pinch, like us. They will coordinate the most beautiful day with the best vendors for your needs and make sure everything is completely flawless on your day!!

Dcg

Married on 10/28/2019

Great Experience

We hired Diane to help organize the biggest conference in our industry. The attention to detail takes a certain personality and Diane has the organizational skills to execute it flawlessly. The first event was in Chicago, followed by the big conference in Las Vegas. With over 500 attendees for our private event, with thousands attending our booth, Diane was able to organize invitations, digital and hard copies, catering, entertainment and work alongside our marketing team to make sure everything goes well. Diane makes it look easy and we wouldn't be able to do it without her.

Erin S.

Married on 10/19/2019

Best decision I ever made!

I used Dee Kay Events for wedding planning and it was the best decision I ever made! Diane Šolaja and her team were absolutely amazing! She made wedding planning so much less stressful by keeping me on top of my checklist and always staying one step ahead. Diane was very responsive to my never ending list of questions and concerns. She provided amazing vendor suggestions (while being very conscious of my budget) and coordinated with them to make the day run smoothly. Most importantly, she orchestrated my wedding day from start to finish perfectly with much attention to detail. I will forever be grateful for Diane and her team at Dee Kay events. Not only did I have my DREAM wedding, but I gained a friend through the process!

Amy W.

Married on 09/14/2019

Above and beyond

I can't even begin to explain how amazing Diane and her team are. Diane is an absolute expert at what she does and is so creative! They are all an absolute pleasure to work with and they really brought my vision to life. They connected me with amazing vendors and organized and executed the logistics of my wedding perfectly. My wedding was everything I dreamed because of Diane. Vinny and Kat. I'm so thankful that I got to work with them! I would again in a second

Lory P.

Married on 08/11/2019

Amazing, warm, upbeat, and super organized, flexible, and responsive!

We used Diane Šolaja and Dee Kay Events for our wedding at Clarks Landing. She and her team were amazing, warm, upbeat, and super organized, flexible, and responsive. Diane put me at ease, was creative and resourceful, and went above and beyond. And, everything was executed with a smile and a hug. Highly recommended!

Jenny J.

Married on 07/28/2019

The Best Day!

I cannot believe it has taken me this long to write this review! Omg. I am so sorry! I hope this makes up for it. When I was looking for a wedding planner, I needed someone to simply put together a timeline. After speaking to Diane, I soon realized I needed way more than I thought I did. If it wasn't for Dee Kay Events, I don't know how I would have gotten through the day! She reminded both of us of tasks that needed to be done, even down to tipping. I didn't think of so many things and Diane and her team kept us focused and on task. It was the best day! I highly recommend Dee Kay Events.

Robert F.

Married on 10/26/2018

Great Job Very Organized

Dee Kay Events is always professional and very communicative. They did a great job. Very organized.

Christina F.

Married on 10/26/2018

Part of the Family

I have worked with Diane of Dee Kay Events on a few wonderful events, one was my daughter's wedding this year and my daughter-in-law's baby shower this year too. A busy time, but Diane kept us all organized and care free. She is so thoughtful and really cares for what she does. She was recommend through our dear friends and we couldn't be happier. I hope if you read this, you make the decision to hire her. You won't regret.

Natasha E.

Married on 09/16/2018

Perfect Day!

We hired Diane for wedding day management. She was very organized and took the time to understand our needs. Our wedding had a lot of logistics and we were so happy someone took over the timeline. I wish I hired her for design work but she was generous enough to give me ideas where I needed help. Overall, a great experie
nce! If I can give any bride advice, hire a planner and don't sweat the small stuff.

Francisco E.

Married on 09/16/2018

Sarcasm and Diane Made Our Wedding

My groomsmen don't know how to pin flowers to suits, or any other wedding stuff. Diane's team did. This may seem like something small, but it really was a huge deal for us. They were awesome. Put us all at ease. From that point on, Diane's humour made us all relax. I needed that. Thank you!
Are you interested?
Send a message