108 Reviews
Recommended by 99% of couples
Quality of service

4.9 out of 5 rating

Average response time

4.9 out of 5 rating

Professionalism

4.9 out of 5 rating

Value

4.9 out of 5 rating

Flexibility

5 out of 5 rating
8 User photos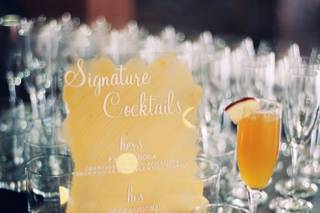 + 4

photos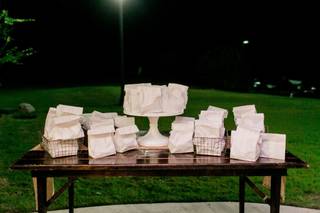 Maddie C.

Married on 07/23/2022

Amazing food

Great food, made our vision come to life!

Julia R.

Married on 01/14/2022

The Most Delicious Wedding Food Ever

Food was one of the most important aspects of our wedding for us, and we couldn't have asked for a better vendor to make our culinary dreams come true. So many of our guests have said that our food was the best wedding food they've ever had. Meredith and the team were creative and accommodating and so inspiring when it came to our menu. I would stop your search now and go with Crave Catering for your wedding. It's one of the best decisions we made for our wedding!

Heather S.

Married on 03/02/2021

Great customization for your menu

We used Crave for our wedding catering and could not be happier! They customize your menu to what you want and any restrictions (we needed dairy-free), great communication, and great service. Our guests raved about the food to us, which is what we wanted. They were a tad more expensive than a few others we were looking at but that was worth the experience, service, and product. They were one of the best things from our wedding.

Are you interested?

Send a message

Rachael G.

Married on 11/08/2020

Amazing food, service... All with short notice!

We had originally hired another caterer that was a preferred vendor with our venue. Sadly, they went out of business a few months before our wedding. They very kindly introduced us to Crave, and helped transition our menu over.

Leslie at Crave is nothing short of a rock star! She is an absolute pro, and helped us execute our same vision that we had with our previous caterer. Crave was so flexible, accommodating, and had a total can-do attitude. The service was seamless, and the food delicious.

My husband and I are very much into food. It was such a major decision for us, the one we took the longest to decide upon while wedding planning. Crave absolutely delivered, and we had so many compliments from guests as well.

Crave Catering's reply:

Rachael....thank you so much for your lovely words.:.we know you went through a transition and we are so happy it ended being a.positive experience. Cheers to a beautiful new life together. Thank you fir having Crave be a part of your celebration!!!

Maggie A.

Married on 10/24/2020

Amazing Food, Professionalism, and Service

Meredith and the whole team at Crave was wonderful to work with. We received so many compliments from our guests on the deliciousness of the food, the professionalism of the servers, and in particular the astute way they handled our guest's food allergies.

Meredith, Leslie, and the whole team helped create a perfect custom menu for our day. They were incredibly professional, quick to respond, and treated us so well. During the very stressful time of planning, postponing, and replanning a wedding during the pandemic, Crave was always there to help and support us. Absolutely would recommend them to everyone!

Jennifer

Married on 10/17/2020

Delicious food!

Having delicious food was one of our top 3 important things for our wedding, and Crave really delivered. They helped bring to life our goal of giving our guests the ultimate interactive dining experience, with passed appetizers, a chef-attended avocado bar, a chef-attended cookie and ice cream bar, and a staffed s'mores bar. The complimentary signature cocktails included with our bartending package was also a really nice touch. We really enjoyed having Crave as our caterer and highly recommend them!

Kj Brown

Married on 11/03/2019

A blessing to have y'all...

Thank you Crave for being so incredible. I could not stop getting messages about how great the food was. Matt and I chose to eat privately and Meredith had a whole spread set up for us to enjoy in private. The food was phenomenal and the service was also unmatched. Meredith made sure matt and I were taken care of as well as my parents, everytime I emptied a drink she had another one coming! She was all over the place making sure things were perfect, and they were. The bartenders were literally so awesome too! Can't thank them enough for our specialty drink and serving our crazy wedding party! I highly recommend!

Hailey D.

Married on 09/14/2019

Crave Catering

When my husband and I did our tasting we fell in love with the employees at Crave. Every bite was somehow even more tasty than the last- in the catering business that is hard to find. We loved everything Crave was able to do for us at our wedding!!! We STILL have friends and family absolutely RAVING about the wonderful food Crave prepared for our wedding- that doesn't happen! When it comes to 200+ wedding count you don't expect everyone to love the food selection. We had 0 complaints and TONS of positive feedback from people about how tasty the food was- even friends asking for recipes!! Crave was 3 steps ahead of me, preparing food for the kids (which I hadn't even thought about) and welcoming every one of my guests! I heard all night long just how friendly and professional the employees were. We were touched by Crave's kindness and professionalism at our wedding- I had no doubt in my mind we would love it! We had selected roasted brussel sprouts as part of our meal because we love them, we have had people come forward admitting they didn't like brussel sprouts before but now they love them! All thanks to Crave. We even got a to-go bag packed for us to enjoy- talk about starting your honeymoon off right!! We loved everything Crave did for us!!

Nicole R.

Married on 05/11/2019

Ask for Sarah!

AMAZING does not even begin to characterize this catering company. First of all, Sarah was FANTASTIC to work with in every way. She helped us set the menu, walked us through a private tasting with my parents and made us feel confident in our choices every step along the way. We decided to go through Specs for our liquor and although they offer that service as well, they helped in the coordination of ordering, purchasing AND delivery! Sarah was a Bride's dream and we were SO lucky to work with such an amazing vendor. Not to mention - everyone RAVED about the food - when else can you say the food was the highlight of the evening at the wedding?!?! THANK YOU CRAVE!!!

Allison G.

Married on 04/21/2019

Great Food and Customer Service

Working with Crave was great and the food was delicious. Day of wedding captain was so nice and made sure everything ran smoothly.

Mary

Married on 03/16/2019

Best wedding food ever!

From our tasting to our wedding day Crave delivered big time. Sarah was amazing to work with, she even helped with out alcohol order. Most importantly, the food was delicious, thoughtfully prepared and presented, and impressed all our guests. We got so many compliments on our food and cocktails!! They even packed us a to-go bag filled with food so we could enjoy it days after our wedding. Highly recommend Crave - you won't be disappointed.

Sarah O.

Married on 11/10/2018

Best of the best!

I got married this past November and I still have family and friends raving about how great our wedding food was! We worked with Sarah at Crave and she was amazing! Trent and I love pretzels and Sarah worked with us on having an amazing pretzel bar at our cocktail hour. Sarah suggested some fall cocktails that were perfect for our November wedding that also fit our personalities! We chose to do family style and it was a hit! For our main entrees, we selected Chicken Picatta Roulade and Beef Bourguignon with sides of mixed veggies and roasted garlic mashed potatoes. Crave offered a private dinner for Trent and I so we could eat, just us two, before we entered into our reception. It was great to have a minute to ourselves! Late night breakfast tacos, provided by Crave, were a big hit at the sparkler exit! I'm so glad we chose Crave Catering, the service was great and they even packed us up a little to-go back with some leftovers! Thank you Crave and thank you Sarah!

+ 2

photos

Jacqualine L.

Married on 11/09/2018

Best Catering Company BY FAR!!!!!

We recently got married at Ma Maison which only uses Crave Catering. I'm not going to lie – we were a little skeptical at first. But after our first tasting we were completely blown away, not only with the food but how professional the whole team was. Shout out to Sarah – you are superwoman! Sarah was extremely helpful with every detail from the beginning to the end. Me being a Type-A, mildly neurotic bride, she responded promptly to every email, phone call, random-ridiculous questions with such thoughtfulness and clarity. She even took us over to Marquee Rentals and setup mock table settings – the table cloths, the champagne flutes, the chairs, and way more, she made it superb! She made my vision come alive. Sarah truly is a saint sent down from the wedding heavens! A five-star review just doesn't do her justice!

From the specialty cocktails, to the four-passed hors d'oeuvres, to the three-course plated dinner, to the open bar – we were beyond impressed with everything. The food was incredible! Our guests are still raving about how amazing the food tasted. The service was perfect as well. Literally the whole Crave team put on a show!

We are so grateful for the whole team at Crave for making our wedding the wedding of the century. I would love to do it all over again – it was so much fun! We literally can't stop talking about how exceptional everything was. I would HIGHLY recommend Crave Catering to anyone for any event. Thank you, Sarah and the whole team for making my fairytale wedding a reality – but way better!

Lainey C.

Married on 10/13/2018

If you want incredible food and service - BOOK CRAVE!

I cannot say enough great things about Crave - they were AMAZING! The amount of people who told my husband and I how delicious the food was at the wedding was unreal, I would never have imagined. On top of the incredible food, Crave went above and beyond during every moment of planning. Since I was planning from out of state I had a lot of random questions pop into my head at random times and Sarah responded promptly to every email and question I had with such kindness and clarity - from changing up the menu, to adding small details, to linens and water goblets and more, they helped me with it all. Thank you, Crave, for making our wedding day so memorable not only for us but for providing our guests with a truly exquisite dining and service experience!


Katie

Married on 09/01/2018

Having Crave was 100% the best decision that we made for our September wedding at Hummingbird House. They were immediately accommodating to all our food requests and made us excited to be able to have so many options. We did stations because we wanted a wide variety and spread of food choices. We had 3 amazing, unique stations: Mediterranean, Southern Comfort and Street Tacos. Some of our stand out favorites from our menu were the ahi tuna wonton crisp appetizers, blackened shrimp street tacos, brisket, mac & cheese, and rosemary biscuits. In fact, everything we had was delicious! Jill was incredible to work with and her attention to detail was outstanding. I loved her guide us through linen choices and help us order all the alcohol through Specs.

We were blown away at our tasting with all the incredible food and signature cocktails they created for us. Jill was understanding and responsive to many last-minute changes that we had, ensuring that we got exactly what we wanted. Jill made sure that everything ran smoothly the day of our wedding, and the service from the staff, bartenders and everyone from Crave was exceptional. If you are thinking about booking Crave for your wedding, do not hesitate! It was the best decision we made.


Marika

Married on 06/03/2018

I didn't outright choose Crave Catering (they're tied to our wedding venue), but I would've chosen Crave anyway! Simply put, the food is absolutely delicious. I was so proud and excited to serve this food to our guests! My fiance and I were treated to great service from our tasting to the last toast of the wedding day. Crave handled our guests' diet specifications seamlessly. It's not exactly cheap, but boy howdy is it worth it. Dine like royalty!

Abigail

Married on 06/02/2018

Crave went above and beyond my expectations for any company I have ever dealt with in my life! Our Crave rep, Jill, made the entire process so stress free and easy. Any question we had or were concerned about, she would answer quickly and precisely, leaving us saying "Wait, that's it? Wow, that was easy!".
Everything about this company was amazing and professional.
Food: Crave has a menu of amazing items to choose from, but also can make anything you want! We found amazing dishes online and Crave made anything we threw their way. The guests were raving about the food, wishing they had the chance to eat more! I, the bride, actually had a chance to sit down and eat, and was extremely satisfied with how delicious everything was. Jill brought me and my husband and glass of my favorite wine while we sat and ate. So sweet!
Tents: The tent team figured everything out and made possible what we thought to be impossible! The Sperry tents were stunning and magical.
The crew: Everyone we came in contact with in this process were easy going, kind, and professional. Even as the wedding went a different route, the bartenders improvised and made something unexpected seem planned!
I wish I could give more stars. I am so happy with my decision with Crave. Jill was amazing and extremely responsive to all of our constant changes in decisions. I had the best day and I owe it to this company. My family wants to have another big party just so we can hire this company again! Crave, thanks so much for all of your hard work and professional attitude that took any stress right off of our shoulders. Y'all are the best!

Alex

Married on 05/04/2018

Crave has absolutely amazing food! have been hearing non-stop from our guests that this was hands down the best wedding food that they ever had. We also had a lot of stories of guests hanging out near the kitchen doors during cocktail hour because they couldn't get enough of the appetizers. We couldn't have made a better choice with our wedding catering.

We worked with Sarah during our planning process and she was so amazing to work with! She was always ahead of the game, keeping us updated through the whole process. She always made sure we thought of all the details and how best to accommodate all of our guests. She helped us fit in little details into our food to make it more us, while making sure we didn't break the budget. Overall, Crave was amazing to work with and would highly recommend them to any bride out there!

Jazmin

Married on 04/07/2018

Love Crave!

Crave is seriously the best. I recently had the pleasure of working with them and absolutely loved them.

Everything was perfectly executed and the food was fab. Can't recommend them enough.

Ellen

Married on 03/24/2018

If you ever thought that "wedding food" can't ever be as good as fine restaurant cuisine --you haven't been to an event catered by Crave! Jill McCoy and her master team provided our daughter's wedding with the best of the best and from the cocktail hour to the reception dinner the food was superb. Our guests couldn't stop raving about the food and that is what you want to hear when planning such an event. Even the pre-planning was a breeze --Jill was accessible and always answered any query promptly. Planning our 3/24/2018 event wasn't easy either since our Bride and Groom live in Austin and we live in Connecticut but with Jill there never was any issue including helping my husband who because of a health issue needed to have his food prepped separately --Jill went out of her way to make sure he was well taken care of the entire night! We can't say enough how hiring Crave was one of the best things we did for our Big Day!

Sara

Married on 01/13/2018

I am a wedding planner that recently worked with Crave. Everything from the tasting to the wedding day was fantastic. They really know how to make a client feel special with a high level of professionalism. The food was also amazing! Quality from the tasting was exactly what we got on the wedding day. Their team was quick to jump in and help set up the wedding, they served guests with a smile on their face and stepped up to help anywhere they could. Jill was our main POC and she was just great to work with. Very friendly and very professional. I highly recommend Jill and her staff.

Blake

Married on 12/09/2017

My wife and I selected Crave after a few vendor tastings and couldn't have been happier with our choice. We worked with Jill McCoy and she was a pleasure to work with from start to finish. We had a phenomenal tasting experience and selected the osso bucco with polenta and carrots and the chicken piccata with mash potatoes and Brussels as our main dishes (insanely good and tender) as well as the chopped Italian salad to start. Passed apps were risotto cheese balls and tuna tartare which were both great.

Both the osso bucco and chicken piccata received rave reviews but since my wife and I both had the osso bucco I'll focus on that. The serving sizes were large which was great as it was open bar and some people even managed to clean their entire plates (I would've but I had to still fit in my tux after :)). The osso bucco was the best I've had and I ate it in Italy. Anyway, the professionalism and timeliness of Jill and her crew was like clockwork. I was extremely impressed with their service and would highly recommend them to anyone looking for caterers and for any future events ourselves. Fantastic!

Caroline

Married on 11/10/2017

We absolutely loved working with Crave and Sarah F at our wedding at Ma Maison! The food was amazing and my guests kept commenting about how great everything was! Sarah is so responsive and easy to work with and made sure our wedding went perfectly!

Danielle

Married on 09/09/2017

Y'all. Our wedding was five months ago, and people are STILL raving about the food at our wedding. Sarah and Crave Catering were amazing to work with and took incredible care planning every detail - from "his and hers" passed appetizers, a delicious two course dinner, and a very romantic couple's dinner for my husband and I right after our ceremony. Even our tasting dinner was well thought out and extra special. Their staff, too, are true professionals and helped make the set up and tear down of our wedding so easy.

Since our wedding, I've also had the pleasure of working with Crave for two corporate events, and their attention to detail, gorgeous presentation and on-point staff was just as evident in those events. I would recommend Crave Catering to anyone!

Danielle

Married on 09/09/2017

Y'all. Our wedding was five months ago, and people are STILL raving about the food at our wedding. Sarah and Crave Catering were amazing to work with and took incredible care planning every detail - from "his and hers" passed appetizers, a delicious two course dinner, and a very romantic couple's dinner for my husband and I right after our ceremony. Even our tasting dinner was well thought out and extra special. Their staff, too, are true professionals and helped make the set up and tear down of our wedding so easy.

Since our wedding, I've also had the pleasure of working with Crave for two corporate events, and their attention to detail, gorgeous presentation and on-point staff was just as evident in those events. I would recommend Crave Catering to anyone!

Are you interested?
Send a message