126 Reviews
Recommended by 98% of couples
Quality of service

4.9 out of 5 rating

Average response time

4.9 out of 5 rating

Professionalism

4.9 out of 5 rating

Value

4.9 out of 5 rating

Flexibility

4.9 out of 5 rating
18 User photos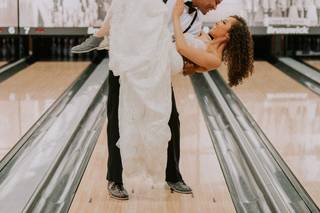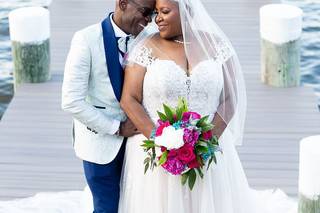 + 14

photos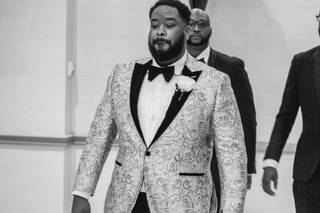 Featured

Barbara C.

Married on 12/04/2021

Phenomenal!

OMG...what can we say?!!! Diane made our special day magical, seamless...and just absolutely phenomenal! Diane, thank you so much...for all that you are and all that you do! After all of the time and planning invested, the day could not have been more amazing! Everything happened in divine order and we're so glad you were apart of it. We've received so many compliments on the wedding, ... "this was the best wedding we've ever attended ...this looked like something out of the movies!" Thank you for helping to bring our vision to fruition. Your experience, calming demeanor and beautiful spirit was everything! We can't thank you enough for a spectacular moment! We miss you!! It truly feels like this moment was not supposed to end. We HIGHLY RECOMMEND Diane!  If you want a FABULOUS WEDDING, BOOK HER NOW!!

Thank you!! ❤🥰😘💃🏾🥂
Kevin & Barbara

Christina

Getting married on 08/12/2023

A HUGE thank you to Ms. Diane and team! They made the impossible possible for my sister's wedding! They were all very attentive and didn't skip a beat. The wedding flowed perfectly and there was no detail left out. I told Ms. Diane when I get married I'm going to need her and her team to do the same for me! Thank you so much for caring being there and caring for your clients! I obviously would HIGHLY recommend!


Lillian A.

Married on 01/01/2023

Amazing Planners and Coordinators

Our New Year's Day Wedding was a hit, thanks to the team at Covenant Weddings. My husband and I had the pleasure of working with Janice & Chantel for our wedding. We paid for the day-of coordination package, but the team went above and beyond! Janice and Chantel helped me to stay organized during this process, and they truly made the planning experience unique and unforegettable. Their team also did a great day at our wedding. Our guests felt like they were in a movie. I love that this company is flexible on modern wedding trends and always honest. They executed the modern wedding vision that I had beautifully. I highly recommend this company. I also referred them out to my friends who are currently planning their upcoming nuptials.

Are you interested?

Send a message

Cindy N.

Married on 07/23/2022

An amazing partner throughout the wedding planning process!

Wedding planning can be a stressful and complicated time- but having Diane by my side made things a LOT more enjoyable. From the moment we met to until the end of my reception, Diane was constantly available to answer all my questions and fend off stressors. Her knowledge of the wedding industry and eye for detail made our wedding day the best day ever. Highly recommend!

Bria M.

Married on 06/18/2022

Great Experience!

Diane's execution on our wedding day was flawless! She was there with us throughout the entire planning process and helped make our day run smoothly. We can't say one thing that was out of place and we heavily contribute that to Diane's expertise. We highly recommend her to any bride and groom!

Monica D.

Married on 05/28/2022

Monica & Donald's Wedding Diane George of Covenant Wedding did an amazing job as my wedding planner she was on point from beginning to end.

Diane George you are miraculous.

Erica

Married on 03/26/2022

DMV's Best Planner!

I want to thank you for having Rodney and me as your clients turned friends. This has been one of the most challenging undertakings yet your professionalism, expertise and profound knowledge in this industry made things smooth for us. What I love the most was getting to know you and your value of tradition. I am too grateful for how you introduced me to the normalities of how things are done here.

I appreciate you and am truly grateful for all your kinds words, the late calls, and most importantly how you kept me together when I was overwhelmed.

Again, thank you, thank you, thank you, thank you for everything!

Andrea G.

Married on 10/16/2021

Truly a Lifesaver

When my husband and I first got engaged we were both students with jobs, and during covid we had no idea where to start with planning. Neither of us are from the area so Diane's vendor referrals were wonderful.

A Dream Wedding

Diane George and the Covenant Weddings team are amazing. As the Father of the Bride, I was determined to find someone who could make my daughter's dream of a flawless and magical wedding day come true. Covenant Weddings not only made our dream come true but they exceeded our expectations. Their attention to detail, large and small, was evident throughout the planning process. Diane's referrals for wedding vendors (photographer, florist, videographer, DJ, caterer, etc) were excellent. They were all very professional and pleasant to work with. One of our most favorable impressions of Diane and the Covenant team was their professionalism on the day of the wedding. An outdoor ceremony was planned but the weather did not cooperate. When the rain came, Diane and her team flawlessly executed a Plan B that was equally pleasing. The Covenant team was calm, deliberate, reassuring and in total control of the moment. Families on both sides continue to tell us how much they enjoyed the entire wedding experience and thanks to Diane and the Covenant team, it will be a day we will cherish forever.

Tiffany W.

Married on 05/15/2021

The Best Decision Ever for our Black Tie pandemic wedding!

We can say so much about Ms. Diane. For starters she's reliable, resourceful & professional. She's very experienced and knowledgeable. Along the way, she taught us wedding etiquette and how to save money when it came to our vendors. We called her almost everyday with questions and concerns and she delivered. Our original wedding date was May 15, 2020. Unfortunately due to the pandemic, our wedding plans were derailed so we had to post-pone until May 15, 2021. She remained professional and supportive through the whole process. We couldn't thank her enough for the job well done. Even her team was awesome and professional. She is worth every penny and we plan to use her services again for other events. We highly recommend her 🖤

+ 3

photos

Mac

Married on 05/01/2021

Excellent Wedding Consultant

Diane was a wonderful wedding consultant! I had to postpone my wedding from 2020 to 2021 and she worked with me to shrink and re-conceptualize it due to the pandemic. She also helped me manage my relatives by sharing her expertise around what was reasonable and current wedding trends. She patiently listened to my wedding stress laments and helped find solutions for problems I encountered. She has rosters of vendors that she has worked with and I picked many based on her recommendations. They did not disappoint. Everyone did their job beautifully. Diane helped me pull off a flawless wedding day!

Elena B.

Married on 10/11/2019

Elena & Marty November 2019

Dear Diane George,

Even though our wedding was many months ago, people are still telling me what a fantastic time they had! My husband and I can't thank you enough for all of your hard work in helping us plan and coordinate our wedding. Your checklists and timelines made sure every detail was addressed (and made my parents very happy to see that we were staying on schedule  ). With my parents living so far away, I personally was so grateful that you always made time to answer all of my crazy questions, provide sage advice, and refer me to professionals and businesses that did an outstanding job. Thank you for going with us to all the meetings, tastings and walk throughs and for reviewing our save the dates, invitations, and programs. Your expert eye made sure we made excellent decisions that set the tone for an elegant, fun and heartfelt wedding and reception. During the rehearsal, it was so reassuring to have you there to provide specific instructions about every detail of the ceremony and reception.
On the day of the wedding, you and your staff coordinated the millions of moving pieces to make sure my wedding day was one I will never forget. You and your staff gave my husband and me a priceless gift. We were able to live in the present and thoroughly enjoy our day without having to worry about details and timelines. Even the day after the wedding, you still made time to answer my questions and help me with concerns. We can't thank you enough and wish you all the best from the bottom of our hearts.


Treva

Married on 09/14/2019

Over the top service

Diane and her were amazing!! She was with me every step of the way. I couldn't have asked for better service. In my opinion it is a must to have a wedding planner and Covenant Weddings is the way to go. Thank you so much.

Alyshia T.

Married on 07/27/2019

Incredible

If i could use one word to describe them I would say INCREDIBLE. They handled our day with love with care with precision and joy. They treated our Big Day like there own. We had a difficult time with our venue and they were right there to handle the situation and smooth any roadblocks or wrinkles so we could have the day that we wanted. They worked with us throughout the entire process offering suggestions for concerns logistical hiccups, suggesting amazing vendors from an extended list of contacts and partners at a variety of price points and then beautifully placing every little detail for the reception just how we imagined if not better. I could not have seen my vision come to life without Janice and Chantel and I would tell anyone who asks that they need them as well. They will just make your day amazing. Thank you so much Chantel Janice and CWO.

+ 2

photos

Jaimee M.

Married on 01/19/2019

Great Experience

I had a great experience. The ladies were very organized and kept my husband and I on track. They came to all the necessary appointments. I felt like they were invested in my wedding being a success, and because of them it was. I would highly recommend these great ladies.

Nahid

Married on 11/17/2018

Best decision ever!

Hiring a wedding coordinator is a good decision for a bride to make in the process of planning a wedding and hiring Diane is was definitely one of the best decision I made to assist me and ensure my wedding day was seamless. When I first contacted Diane she immediately put me at ease. I scheduled some time to speak with her in person to discuss my needs and my vision. She took her time explaining the process and how her and her team would execute the day of coordination and answered all of my questions. I immediately connected with Diane, I felt like I had known her for years. After the initial consultation I felt a heavy weight lifted off of my shoulders and knew I had made the right decision. Even with planning every detail on my own for my wedding there were things that I had not thought of and this is where Diane's expertise and professionalism really kicked in. Diane provided me with a detailed wedding timeline that kept me on track 3 months prior to my day. She contacted all of my vendors and reviewed all of my vendor contracts to make sure I was receiving the best service at the contracted price. On my wedding day Diane and her team were amazing. I did not have to worry about anything. Their execution was flawless and I received so many complaints from my guest stating that it was the best wedding they have ever attended. So to sum it up you wouldn't go to court without the best lawyer to defend you, you wouldn't go to a fast food restaurant to get filet mignon, so you shouldn't entrust one of the most important days of your life without Diane by your side.


Rasheeda

Married on 10/13/2018

Absolutely Amazing!

It's often said, " you're wedding will not go as planned, so just expect the unexpected." Well that was just simply not the case! Our wedding was absolutely PERFECT and was a true reflection of the direction, leadership and expertise of Mrs. Diane George and her Gladiator Squad!

She blessed our hearts with her pleasant and kind spirit and made our wedding dream come to life. From our first meeting, she exhibited an attentive ear by listening to our relationship story and offering planning suggestions without forcing her vision on our special day. "It's your wedding," she would often say, which displayed her desire to to have us involved in the decision making process and not feel pressured to include wedding elements that did not speak to our relationship.
Although her services are requested with high demand, she was always responsive and available to chat.
On our wedding day, her team exhibited the highest level of professionalism and order which we believe aided in the seamless flow of the day.
We were beyond pleased with our experiences and highly recommend the services provided by Covenant Weddings and Occasions.

Alexandra

Married on 09/28/2018

Came to my rescue!

Diane was absolutely a pleasure to work with! Though I was excited to plan my wedding , I was too busy with a new baby and hectic job to focus on all of the details of planning. In working with Diane, not only was a tremendous amount of stress alleviated, but I gained a good support and friend in the process of planning my wedding. All of her vendor contacts that I worked with were very talented and professional people. I'm still getting compliments a month after my wedding. And I didn't have to worry about a thing the day of either! I'd highly recommend her to anyone I know who is getting married...even if they don't think they need a planner and day-of-coordinator.

Elaine

Married on 09/09/2018

If you think you can't afford a wedding planner or day of coordinator, think again! You can! And you should hire Diane George of Covenant Weddings. They are simply the best! We had no plans to hire a planner or coordinator, but after recognizing the overwhelming task of helping my daughter plan her wedding, we contacted her. She had coordinated a fabulous wedding we attended earlier last year, so she came with a super referral. In our first conversation before we agreed to sign up with her she listened to my woes, provided sound counsel, asked pertinent questions, and showed a sense of humor that let me know that it was all going to be alright. Only after I asked, did she mention her wedding packages and we signed up for the day-of-coordination. I found her rates to be far more reasonable than others I had researched and her payment plan very flexible. Honestly, I felt that after our first conversation I had already received my money's worth. Although she was supposed to be the DOC, she was available to us throughout the entire planning process, helping us to stay on course. With her expert planning and timeline, the wedding day went off without a hitch. She coordinated with all vendors to be in place on the big day and all vendors reported to her and contacted her with any issues. She and her staff are like a stealth SWAT team. For the most part, we didn't really see much of them during the day, but everything seemed to flow like seamlessly and effortlessly! To be sure, they were easily accessible by phone and made sure to check in as needed. My daughter, the bride, said at the end of the day, that she hadn't really seen much of Diane and her crew during the day and I replied, that's because they were like guardian angels protecting us from all the hassles and woes of the day and just making sure that the day was magical! I highly recommend Diane George and Covenant Weddings and would use them again in a heartbeat.

Ateet

Married on 05/26/2018

They were really organized via their correspondence and in person on the day of. They were really helpful and accommodating, making sure we had everything we needed and communicating the timeline with all and any minor changes with the program, based on the weather. Awesome team!!

Amy

Married on 05/26/2018

It was an absolute pleasure working with Covenant Weddings! They made our work so much easier and they were always so responsive throughout the whole process. Their team is very flexible and they truly made the wedding happen and put all the different pieces together. Would recommend them to anyone looking for a wedding planner!

Nammi

Married on 05/26/2018

My husband and I are so very grateful for Chantel, Jackie and Janice. Words cannot express how blessed we are to have had them work with us for our 05/26/ wedding. I booked them before we were officially engaged and it was the best decision we made. We ended up changing our venue from DC to PA and the team was able to accomodate us and make trips to the new venue and coordinate every aspect of our wedding. I had selected the day of package and the services provided were above and beyond, they had weekly conference calls to keep us on track, assisted in etiquette reviews for things like invitations, created the timeline and order of reception and coordinated and organized all the vendor logisticis and information. At one point I was going crazy trying to figure out last minute things like the linen order and they told me to chill because they've got it handled! That was exactly what I needed to hear because on the wedding day, they took the worry of my shoulders and my family and I are so grateful for all they did between monitoring the weather, dealing with a not so easy to work with venue and keeping everything on schedule. There is no way we could have pulled off our wedding without their help and knowledge; they are truly experts and gifted in their roles. The best part of the process was having their faith in Christ be a part of their work and it showed in every vendor interaction and email and phone call. Wedding planning is so stressful and the CW team kept us calm and allowed my husband and family to enjoy our wedding day and not worry, all we had to do was show up and get married! My favorite part of the process was the prayer circle during the rehearsal because I knew this day meant as much to them as it did to us; I will never forget the amazing wedding they coordinated for us and consider them our friends now and not vendors.

Natasha

Married on 05/18/2018

Covenant coordinated our school's Junior Prom, and it was amazing! They took our vision and brought it to life, which allowed us focus on our students and really just enjoy the evening. I cannot say enough good things about them. From their relationships with vendors, to the party favors they created for each guest, it was just above and beyond anything we could have accomplished on our own.

Great, professional service from start to finish!

Mia

Married on 10/06/2017

It was a pleasure working with Ms. Diane, she made sure every last detail for the wedding was take care of. During the last months leading up to the wedding she made it stress free for me. She reached out to all my vendors in a very professional manner. From start to finish of the wedding day, was nothing but perfect!!! It was calm and a stressfree day, all I had to do was get ready and get married. Her staff, made sure wedding was classy and structured. I'm sooo happy that we got a coordinator for the wedding, Be sure to hire Ms. Diane, if you want your wedding planning and wedding day to go perfect and stress free.
Are you interested?
Send a message