18 Reviews
Recommended by 98% of couples
Quality of service

4.9 out of 5 rating

Average response time

4.9 out of 5 rating

Professionalism

5 out of 5 rating

Value

4.8 out of 5 rating

Flexibility

5 out of 5 rating
3 User photos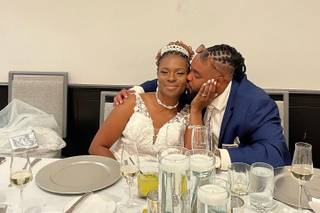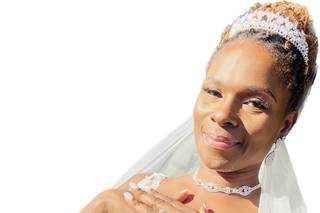 Nicole

Married on 10/22/2022

Howie/Hoover Wedding

Ms Kelly was great she is professional assisted and supported with every detail!!!

Kristi

Married on 11/14/2015

Thanks to the amazing team at the SouthPark Marriott out wedding this weekend was absolutely perfect! Lauren, our Event Manager, was responsive, organized and absolutely amazing to work with! She went out of her way to make everything perfect, ensure our families were taken care of and guaranteed our day was perfect! The venue was beautiful, the food was great and you can't beat the location for out-of-towners. It truly was an all-in-one location! I would recommend this to anyone getting married looking for a location that will make your wedding day perfect and stress-free for a great value.

Robin

Married on 10/03/2015

Our event manager's attention to detail was impressive. Her thoughtful approach to planning our wedding reception was very much appreciated and her ability to anticipate our needs exceeded our expectations. The venue space was beautiful and the food was delicious. We had an elegant and quality event for an affordable price.

Are you interested?

Send a message

Sue

Married on 05/08/2015

I had my son's Rehearsal Dinner in the Terrace Ballroom at the Mariott SouthPark on May 8. I first made contact w them last October and worked with Lauren Colston for months. She was very knowledgable, attentive and patient. She never tried to "tell me what to do" but rather offered excellent suggestions. There were 80 people invited and I believe we had around 75 there. Lauren was there, as was Tim Prater, the banquet supervisor. They made sure the night was flawless. The meal was fantastic. I got so many compliments from guests about the event.

The Charlotte Marriott Southpark did an exceptional job planning and executing our daughter's wedding reception. The entire staff, led by Lauren Colston, was a joy to work with. To a person, they were accessible, flexible and responsive. Many of our guests sincerely raved about the quality of the food and the professionalism of the wait staff. We were 110% satisfied and wholeheartedly recommend the Charlotte Marriott Southpark as an event venue.

Absolutely amazing! All of our friends said our wedding was the best wedding they ever went to, and I'm so grateful to the staff at The Marriott for making it so wonderful!

Lara

Married on 09/06/2014

I made a point to call the General Manager to tell her what an incredible staff she has. This event was our one and only daughter's wedding. Our entire family has always loved Marriott properties and I own a Marriott Vacation Club. The entire weekend was flawless and I mean flawless! From Kelly Ringering, the
event planner to Tim Prader, the Food and Beverage Manger to Tony Demario the Porter to Jeff the bartender. To all the others whose names I failed to ask for. You did an amazing job! It is very obvious the leadership of this hotel is excellent. The staff is truly devoted to providing "above and beyond" service. The
hotel is beautiful and is as clean as a whistle. I could not have asked for a better experience, more amazing service and an event with memories that will last a lifetime. I never write reviews because I find most of them to be inaccurate. Please let everyone know the Bailey/Cabrera Wedding this September 6th was
an amazing experience. We truly, truly appreciate all the hard work! I am the mother of the bride, Lara White. Thank you for everything!!!


Tuan

Married on 08/31/2014

The venue for my wedding reception was excellent as well as the food. The service was top-notch. I couldn't ask for a better and friendly staff from Marriott at Southpark. I highly recommend this venue for wedding reception and other personalized events.

Michelle

Married on 05/10/2014

I had my wedding reception in the large ballroom and it was beautiful. The service was fantastic from start to finish and everyone raved about the food!

I am hoping that my middle son will permit us to have HIS rehearsal dinner with you when the time comes. The staff was incredibly helpful not just in the planning and tastings, but in keeping the surprise of surprises… the arrival of Sir Purr and the VTHokie Bird. The comments I have heard is that the food was delicious and the dessert was adored. We simply had the best RD ever….. and we could NOT have pulled it off without the excellent staff at the Marriott South Park. All needs were met. And I really need to bring over the RD pictures to share.
The family who came for the Sunday farewell brunch also complimented the staff on the food and service. A much smaller and less chaotic event.

Anita

Married on 10/06/2012

Laura and Kelly were wonderful. There were some issues regarding my food order for my very young guests.

Kristin

Married on 06/27/2009

The Marriott Charlotte Southpark was able to work with me, and my now husband, with everything. We knew that we wanted to have certain food items, but we could not personally taste them. We are both allergic to seafood, but we did not want to deny our guests that food type, so they offered for us to bring along someone else to be our seafood taste-tester. They were able to work with us on our budget also. We knew that we would not meet the minimum and they acknowledged that, and were able to help us out so that we could still host a wonderful event, without breaking the bank.

Karen

Married on 08/02/2014

Kelly Ringering did an outstanding job as our Event Coordinator. The staff was friendly and courteous to all of our guests.

Kristen

Married on 03/28/2009

We had a beautiful reception! The staff was very professional and hard working. They took the time to find out exactly how we wanted our reception to flow and to find out what was most important to us. The only small complaint I have is that the chicken dish we chose did not taste as good the night of the wedding. Everything else was wonderful!

Linda

Married on 02/22/2014

We had our reception at the Marriott a few months ago and they really did a great job. Everyone was so nice and professional. We had a small crowd and they made it feel very comfortable and intimate which was exactly what I was going for.

Amanda

Married on 07/09/2011

Great for someone who wants do have an elegant and detailed and beautiful reception. They work within your budget and provide the most wonderful staff to make your day as perfect as you would want it. Great location as well. It is truly beautiful. i highly recommend it1

Rebecca

Married on 08/23/2008

During the entire planning process, I was constantly impressed with the Charlotte Marriott SouthPark. Everything went smoothly- from the booking and food tasting, to the last song at the reception. A couple of things that stood out:

1) Event manager- he was so great to work with. You could tell that he had plenty of experience with planning weddings, and he was willing to accommodate all of my special requests- including my "must-have" chocolate fountain :) He was very helpful in deciding how to do the layout of the ballroom, and it was so nice being able to call and run new ideas by him. He always kept me updated with our progress towards the "big day". When we walked into the ballroom, everything was set up perfectly, and I could just enjoy the day. I was especially impressed when he met my husband and I at our limo as we pulled up to the hotel! He whisked us away to the holding room, and had food and our favorite drinks ready! He even called a few days before the wedding to ask what our favorite drinks were- what service!

2) Hotel staff. Everyone was so friendly and accommodating! Most of our guests were from out of town, and many guests commented on how nice everyone was! The people at the front desk were always willing to give our guests directions to local restaurants and shopping (some of which is adjacent to the hotel), as well as directions to the ceremony and rehearsal dinner sites! The event staff even provided a schedule of the weekend's events to the front desk staff should any of our guests have any questions.

3) Guest room value and location. I grew up in the SouthPark area, and I researched many of the area hotels before deciding where to hold the reception. Since most of our guests were flying in for the wedding, I didn't want them to also have to pay a ton for hotel rooms. The Charlotte Marriott SouthPark was an excellent value, especially considering that it is so close to specialty shops, restaurants, and the mall! The guest rooms were very nice, and one of my guests said that she had recently paid twice as much for a similar room at a nearby hotel. Our complimentary suite was huge and a nice place to relax after such a hectic weekend.

4) Food. My goodness, the food was incredible. I've been to plenty of weddings, and I was anticipating bland, reheated finger foods. This was not the case. Our reception was set up with food stations, and each station was great! My favorite was the brie on a walnut and cherry crostini- I must have eaten a dozen of those. Apparently one of my guests had told a member of the wait staff that I had been excited about having shrimp and grits at the reception. Since he had noticed that I had been busy greeting guests all night, he went out of his way to fix me a plate and bring it to me during the 'mother-groom' dance. It was those types of gestures that made for such an unbelievable night.



Jacqueline

Married on 01/13/2007

Everything they did for me was very nice. I just had my reception there. The ceremony took place elsewhere. They made the food and provided the drinks and wait staff for the wedding reception. The food was great and everything came out on time. Also they worked closely with all of my other vendors.
Are you interested?
Send a message