83 Reviews
Recommended by 100% of couples
Quality of service

5 out of 5 rating

Average response time

5 out of 5 rating

Professionalism

5 out of 5 rating

Value

5 out of 5 rating

Flexibility

5 out of 5 rating
73 User photos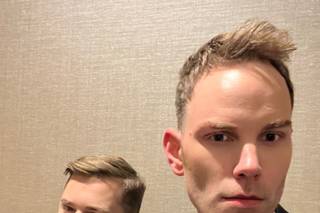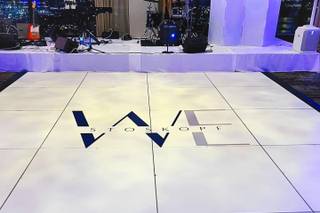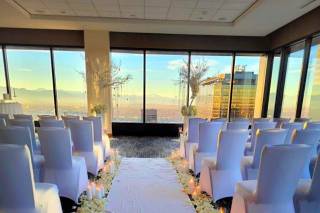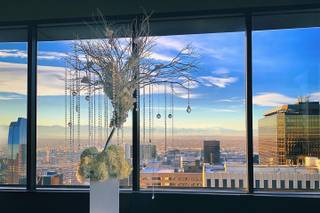 + 69

photos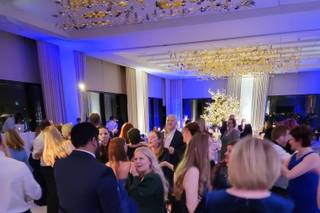 Featured

Jim S.

Married on 06/18/2022

Celebrations let us enjoy our day 100%

I didn't want to worry or think about anything on the day of our wedding. Working with Pam and her team was the best decision we could make! She coordinated with all of our vendors, had everything in place, kept us on task and on time, and made sure everything was PERFECT without us having to think about anything. 100% would recommend Celebrations for any event!

Celebrations Event Planning's reply:

Thank you so much Jim!!!!! It was just great working with you and Miguel!!!! It was a beautiful wedding and all your friends and family were delightful!!!!!

Nicole M.

Married on 06/17/2022

Wonderful!

Pam is incredible! Very communicative, organized, down to earth and friendly! She helped us find vendors and was a gem to work with!

Celebrations Event Planning's reply:

Thank you so much Nicole! Your wedding was stunning and I was so happy to work with you both to make your day special.

Ben T.

Married on 05/06/2022

Wow, she's great

Pam is a pro. What stood out most was when we were waiting for everyone to leave the venue so we could have our Secret Last Dance. Everyone left except for a gaggle of women. These are very high-powered alpha- type women.

Pam authoritatively killed them with kindness and told them they should get a move on so that the party could wrap up and we could dance. I have not seen those women respond like that ever: they looked at her, considered her, Pam stood her ground and they joined everyone outside.

Celebrations Event Planning's reply:

Ben...thank you so much for such a great review. I do try always keeps things running smoothly and sometimes "killing them with a little kindness" really does make a difference.

Are you interested?

Send a message

Dwynette M.

Married on 04/30/2022

Perfect wedding!

Pam and her team were absolutely a dream to work with! They were there every step of the way. Our daughters wedding could not have been more perfect!
I highly recommend Pam and her dream team.

Wesley S.

Married on 01/29/2022

Stop stressing, and hire Pam.

I never looked at the cost of Pam's services as an expense. It was always an investment. The truth is when there is an expense; you are always looking for the lowest cost, best deal, etc. Conversely, you are looking for the largest return with an investment, which is precisely what Pam provided us. Pam has a gift, and those who experience her become richer because of it.

As a gay couple, we needed a planning partner not blinded by traditions and stereotypes. And we found comfort, joy, passion, friendship, and inclusiveness with Pam.

Pam is not only an amazingly talented professional, but she's also such an extraordinary person. Pam was patient and flexible (even when I had her all over the rocky mountains scouting for venues [because we live in San Diego] when I ultimately threw a last-minute curveball and decided to do it in Denver, lol.) She made the whole process of planning my wedding fun and stress-free.

Pam and her team literally made our dreams come true. I could not have asked for a more dedicated visionary working to make everything happen from start to finish. Everything was exceptional, from every vendor she recommended to every tiny detail of the design, and the execution of how everything turned out was beyond expectations. Our wedding day was by far the most special day of our lives. Not to mention gaining a friend through it all to make it even more special!

Lastly, on the morning of my wedding, Pam texted me a song called "Perfect Day" and said, "This is my theme song for you today!" Once again, Pam was right; It was indeed a perfect day. I've never been married before, but I feel like it must be a sign when every day after your wedding, all you want to do is relive it over and over again.

Pam, we love you, and we are forever grateful!

+ 10

photos

Celebrations Event Planning's reply:

Wesely...my goodness, words can't express how much I appreciate your amazing review. I loved the "winter wonderland" vision that you had....it make planning your wedding such a joy!!!! I am so glad you were happy with EVERYTHING!!!! It was truly a stunning winter wonderland beauty!!!!

Evan

Married on 01/29/2022

A Little Angel on The Big Day

I'll be up front that I was the spouse who was not as hands-on during the planning and set up but I was able to see the results of all the hard work Pam and team put into making the final result.

Do you like saving money and your sanity? Do yourself a favor and hire Pam. She was like a project manager, finance organizer, designer, therapist, ninja, and family-wrangler all in one. Worth every penny.

My spouse was the one who worked hand-in-hand with Pam. His own mental well-being was saved by this woman and the wonders she was able to create and support. And when we go through the ceremony and had 15 minutes alone, I looked at my husband and said, "what do you think?" And he said, "I wouldn't change a thing." That to me was special. It was a wedding that ran on time, without problems, absent of chaos, and full of fun.

There is a joke I could make about hiring her for my next wedding (fingers crossed - none expected!) but in the meantime I'll settle for referring her out to friends and family.

BEST. DECISION. OF. THE. WEDDING.

Celebrations Event Planning's reply:

Evan....thank you SOOOO much for your kind words. I am so very happy that you walked in a loved everything about your wedding day. You and Wesley will be together forever but I am always available to to "anniversary" parties :)

Emily

Married on 10/16/2021

Excellent to work with!

Pam is a DELIGHT to work with! We had the pleasure of working with Pam and her team for 2 years as we dealt with COVID postponements and all of the curveballs the last 2 years has thrown at everyone. Through every step of the way Pam was there with advice, wisdom and understanding. When my now husband and I got engaged in 2019 we knew we HAD to have Pam as our planner. Her vision and creativity and keen eye for the out of the box experience we wanted to have is what made us book her. She is amazing! I would recommend her 10,000 times to every single bride in Colorado and Texas!

Celebrations Event Planning's reply:

It was was a delight to work with you both Emily. Although COVID definitely threw us all a "curve ball", everything came together beautifully!!!!! Congratulations to you and Tyler!!!!!

Rachel D.

Married on 10/02/2021

Amazing!

Pam is a miracle worker!! She was there from start to finish (over a year of planning) and was always on top of everything! She was professional, kind, and had everything planned out and timed to perfection! Pam and her assistant also helped coordinate the entire wedding day from the very start to the very end and helped with every last beautiful detail and I didn't have to worry about a thing! She allowed my parents and I to enjoy the day instead of being stressed. I would recommend her to any bride wanting to have a perfect and FUN wedding! :)

+ 10

photos

Celebrations Event Planning's reply:

Thank you so much Rachel! I am so glad you were happy with your wedding day. My goal is always for it to be stress free and fun for my couples. Thank you also for posting the pictures.....everything was JUST GORGEOUS!!!!!!

Kitty D.

Married on 10/02/2021

Mother of the Bride

Celebrations Event Planning went above and beyond my expectations! Pam was amazing to work with! She is highly organized, professional, energetic and very skilled in wedding planning. Our journey with Pam was fun and non stressful! We continue to get compliments on the wedding and it was 2 weeks ago! I highly recommend Celebrations Event Planning!
K. DeRose

Celebrations Event Planning's reply:

Thank you so much Kitty! It was so much fun working with you and Rachel. I can't wait to catch up with a "glass of wine" soon!!!!!

Ryan S.

Married on 09/25/2021

Pam was everything we needed!

Pam came recommended from friends and she did not disappoint! She was our point person for our entire extended engagement (covid) through our wedding day and helped out immensely. Everything we needed and more and made our wedding day perfect and easy.

Celebrations Event Planning's reply:

It was great working you and and Leah! I am so glad you were happy with everything on your special day! You wedding was beautiful!

Amy S.

Married on 08/28/2021

An absolute all star!

Pam was a life saver! I cannot say enough about how great she was to work with. We are horrible procrastinators and she kept us organized. She helped with many decisions and made sure our vision was executed. On the day of the wedding we had a lot of chaos and she handled it like a pro. She was in a million places at once and made the day feel seamless. She really is the best! Highly, highly recommend.

Celebrations Event Planning's reply:

Thank you so much Amy for those very kind words. I loved working with you and your wedding day was amazing....even with a little chaos thrown in :)

Kate

Married on 08/15/2021

Incredible patience, professionalism, class and creativity

Pam is incredible. She created an amazing, polished, memorable event despite limited guidance, an ever increasing guest list, and me going through an international move (and being offline for weeks at a time). Pam was patient, understanding, totally flexible but also full of good advice and good ideas. From the first time we talked, she worked to understand my vision and make it a reality while sticking to our budget and helping me decide what we needed to do and what we could skip. On the day of the event, she exceeded all my expectations, managing every detail so the event ran perfectly and I felt like a guest not a hostess. At least a dozen guests complimented me on how wonderful the reception was, how beautiful it looked, and how smoothly everything ran. I can't recommend Pam highly enough. Hire her for a perfect, stress-free day.

Celebrations Event Planning's reply:

Thank you so much Kate for your very kind words. It was a delight working with you and I am thrilled that you loved everything we put together for you!

Madison S.

Married on 07/18/2021

Hands down, my best wedding decision was hiring Pam

I have zero background in the wedding industry, so I spent a lot of time interviewing people to be my wedding planner. I had my sister / Maid of Honor help me interview people to get another perspective. Within five minutes of speaking to Pam on our initial call, my sister texted me saying, "Yessss, she's the one." We clicked immediately. She's very energetic, upbeat, and a go-getter. She's exactly what I envisioned a wedding planner to be. She will kill you with kindness and make sure everything is executed perfectly to the developed timeline so it runs smoothly.

My husband loves Pam because when our DJ initially refused to play any of his music because it had explicit lyrics, Pam immediately stepped in, spoke to the DJ, and got it straightened out. My husband and I are forever grateful she did that for us.

She was amazing at giving me a timeline and making sure I was on track. Without her, I would've been completely lost as to have far back I needed to start thinking about getting a vendor in the works, the deadline for wedding party alterations, when I needed my final headcount, etc.

She called all vendors a few weeks out to ensure they knew everything they needed to do. I am beyond grateful she did this because, at this point, I was drowning in work from my job, and it was a huge help to have her there to take on that responsibility and save me time.

There were so many calls I did with her where I found myself saying: "this is why I hired you." Even if you've worked in events before, like I have, wedding planner is different. Pam is an endless source of knowledge on the industry and was a huge help for helping me navigate all of the decisions.

She also has a coordinator, Angela, who is a huge bonus. Having both of them on my wedding day was necessary. We had 114 people for the guest count, but there are so many behind-the-scenes items to take care of that having Pam and Angela was what made my wedding day perfect.

Hiring Pam and Angela felt like having two best friends backing you up on your wedding day who were both making sure everything went exactly as you envisioned it.

I can't recommend Pam and Angela enough. Everyone kept telling me I was a really laid-back bride, even the day before, and I kept telling them: "it's all because of my wedding planners."

Celebrations Event Planning's reply:

Madison...thank you for such a lovely review! You were so much fun to work with and I am "over the moon" happy that your wedding day was everything you ever dreamed!!!!!!!

Joanna G.

Married on 06/01/2021

CelebrationAustin

Pam from CelebrationAustin was an incredible wedding planner. She was professional, organized, and personable. She helped everyone feel prepared and confident on the wedding day and helped make my daughter's wedding a lovely and memorable event.

Celebrations Event Planning's reply:

Thank you so much Joanna! It was a delight to work with you all. I am so happy the wedding day was perfect!

Kathryn

Married on 05/22/2021

Katie - Bride

Pam was amazing!
Pam was very attentive during the planning phase of my wedding. She would answer all of my emails in a timely manner and she kept me on track with monthly emails telling me where we are in the planning process. Pam also created a super detailed wedding timeline and stayed in contact with all of my vendors for me, which was a huge help.
On the day of my wedding, Pam and her assistant, Cassie, were ON IT. They handled all of the decorating, vendors, and organization AND kept everyone on track and on a very tight schedule. My wedding day was perfect and I didn't have to worry about one thing except getting married to the love of my life!
I'm so happy that I chose Pam to be my wedding planner!

Celebrations Event Planning's reply:

Katie, thank you so much for the lovely review. I am so happy you "loved" your wedding day and it was such a pleasure to work with you. I am glad your day was everything you envisioned!!!!!

Monica B.

Married on 03/08/2021

Even a small wedding is not simple!

My daughter had a short notice wedding at her home after covid 19 stymied the plans for a 150 person celebration at a mountain venue. We thought we could manage a small backyard wedding ourselves, but as details started to overwhelm us, we realized it might be a helpful to have a professional involved. We are so happy we hired Pam. There is so much involved: the review of the contracts, the timing and delivery of all the different vendors ( flowers, rentals, dessert, caterer, liquor, etc) and the flow of the ceremony. Pam reviewed everything ahead of time, helped design the table layout (with social distancing), and coordinated the entire ceremony and reception. She also was wonderful in evaluating pros and cons of things my daughter and I had different views onso that we all came away more than satisfied.
Pam and her partner were working behind the scenes the entire day of the wedding, and the wedding party and guests were able to just enjoy themselves. We are so grateful to Pam for making the day perfect!

Celebrations Event Planning's reply:

Monica, thank you for such a lovely review. During these times of COVID, it makes the wedding process a bit of a challenge, but the wedding was wonderful and everyone had a great time and stayed safe. I am so happy that you were pleased with everything. It was a delight to work with you!

Katie C.

Married on 09/06/2020

Pam (Celebration Event Planning) is AMAZING

I am so happy with my decision to go with Celebrations Event Planning. I really did my homework and narrowed it down to three event planners, eventually going with Pam. She is INCREDIBLE. She has monthly check-ins which are super helpful in knowing what exactly you should be doing to plan/prepare month by month. She also helped when it came to other vendors that were not responsive when I tried to communicate with them. Honestly our wedding would not have been what it was without Pam. She puts so much energy and heart into making your day specially and she is overall just a super nice person.

Celebrations Event Planning's reply:

Thank you so much Katie! I so appreciate your kind words and I am so happy I made your wedding wonderful!!!!!!!

Maddie

Married on 08/15/2020

Professional, accommodating, and dedicated

Due to COVID, and a variety of other factors, my husband (then fiancé) and I had quite a few wrenches thrown into our wedding plans. About two months out, we were looking for a new wedding planner to focus on the day-of and received a recommendation to talk to Pam. I am extremely grateful for that recommendation! Pam listened to our wishes, needs, and requirements; even with the many requirements and rules in place, made sure we had the best day ever. She was kind, friend and put our needs first, yet firm with vendors to ensure we received great service. I told her what I had already planned along with our vision, and she took it and truly executed. For anyone even considering getting a wedding planner, whether it be a full planner or day-of, I highly recommend Pam and Celebrations Event Planning!

Mary S.

Married on 08/09/2020

Truly Amazing

Pam is an incredible wedding planner! Assisting my daughter, Sarah in planning and unfolding her big day, Pam was there to suggest venues, caterers, bands along with decorating ideas. Most importantly, Pam and her assistants made Sarah's wedding day seamless as they worked in the background to insure everything was as planned. Pam has a calming effect. Flustered when I realized I had forgotten my daughter's veil, she kept me focused. She did a wonderful job keeping to the timeline for the rehearsal as well as for the wedding always moving according to schedule yet adjusting for glitches along the way. Pam takes the lead, is thorough and pays attention to details. It was a truly wonderful day I could enjoy and not worry about what should be happening. Pam was making it all happen as planned. Thank You Pam!!



Celebrations Event Planning's reply:

Thank you so much Mary!!!! I so appreciate that!!!! It is very important to me that my "parents" enjoy the wedding as much as the couple. It can be equally stressful for you, and the fact that you LOVED the wedding day and you were able to stay in joy of the day makes me so very happy!!!!!

Pete C.

Married on 06/20/2020

Nothing short of AMAZING!!

Pam was the absolute best! I am not a very organized person and obviously had no idea where to even begin with wedding planning but Pam was on it! She would send me detailed and organized emails that included to do lists and wedding details. She made sure to reach out to all my vendors to make sure we were on the same page. I seriously could not have done this without her. Unfortunately, we ended up canceling our big wedding celebration due to COVID restrictions. But, I know she would have done an amazing job! WE LOVE PAM :)

Marcie K.

Married on 05/10/2020

Do yourself a favor and choose Celebrations Event Planning for a stress-free planning process!

I cannot recommend Pam and Celebrations Event Planning enough! Pam was always quickly responsive with great ideas and great connections. She is hugely organized and an absolute joy to work with. I always dreaded wedding planning, and Pam made it stress-free and actually something I enjoyed! We unfortunately were unable to have the wedding due to the Coronavirus pandemic, but Pam was right there and willing to work with us through it so that we were happy. I would recommend Pam to everyone I know planning a wedding! Her down-to-earth and can-do attitude is wonderful to work with and made the whole process better than I could have imagined. Do yourself a favor and choose Pam and Celebrations Event Planning for a stress-free wedding or event planning process!

Celebrations Event Planning's reply:

Thank you so much Marcie for those kind words. I know we had to put things on hold for now, but I am there for you when you want to plan your celebration next year!


Raquel C.

Married on 10/12/2019

Bubbly, organized, and exciting

I can't say good enough things about Pam. Her communication leading up to our big day was flawless. Everything on the actual day was handled completely by her and her assistant. We never felt rushed instead we were able to relax and actually enjoy the day because these wonderful ladies took care of all the behind the scene action. Pam is someone you'd want to hang out with in person too! Our guests commented on how great she and her assistant were. If you are planning a wedding look not further then Pam! Her prices and expertise are truly amazing.

Thank you for making sure our perfect day went by without a hitch.


Celebrations Event Planning's reply:

Thank you for such a lovely review! It was such a delight working with you and Nicole and it makes my heart so happy that you loved everything. All the best!!!!!!

Sarah S.

Married on 09/20/2019

Fantastic All In Wedding Planner

Pam was absolutely phenomenal to work with throughout our entire wedding planning process! We explored options of other planners and decided on Pam as her packages include EVERYTHING wrap than the a la carte charges coming as we continued planning. We began working with Pam 15 months out from our event she helped us with every step of the process; from selecting a venue to finding a band to exploring various decor options, finding a caterer, literally all aspects of our day. Pam's responsiveness, professionalism and network were all incredible. I always knew I would hear back from her within a day and if not she had communicated when she would be out of pocket. Additionally, she has a sizable network of vendors all around Colorado which she helped to tap into for various parts of our wedding. She was willing to work to explore the pricing of options to see if it would fit within our budget rather than telling me it would not fit our budget. Pam even took the time the weekend before to come over to my home to review our decor, details and timelime to ensure everything was thoroughly communicated. She put her heart into our wedding day and it showed in every aspect of our day. She also had a second planner and additional hand to help with our setup which was very detailed and intricate. Absolutely amazing experience! I'd hire Pam for any event I am hosting in the future in a heartbeat!

+ 2

photos

Celebrations Event Planning's reply:

Thank you so much Sarah for your kind words. It was great working with you both and after 15 months of planning, it was so much fun to see it all come together so beautifully. It was truly a gorgeous wedding.

Bea

Married on 06/08/2019

Best day of my life

YES! I would certainly recommend Celebrations Event Planning to a friend, specifically Pam, took all (or most) of the stress out of planning my wedding and making sure everything ran smoothly the day of the big day. To this day, guests are still telling me how much fun they had at my wedding and my response is, "it was all my wedding planner." Not only is Pam the utmost professional, but she is also one of the best human beings to be around and has the best disposition when dealing with cranky family members, unruly guests, or even stressed brides (like me). I'm not from Colorado and have NO family in the state, when I met with Pam she told me to go for the full wedding planning package and she was with me every step of the way. No task was too small or too overwhelming for Pam. She would help me with finding a photographer that suited my vision or if I needed to vent about frustrating family members. Hiring Celebrations Events Denver was the best money I spent for my wedding.

Celebrations Event Planning's reply:

Bea....thank you so much for such a wonderful review. It was such a delight working with you and Brian every step of the way. You both were a ton of fun and made it a pleasure every day!!!!!

Maria G.

Married on 06/08/2019

Best Wedding Planner in Denver

Pam Donaldson was a pleasure to work with. Her recommendations as to vendors was superb. All vendors, from the caterer to the bar service to the florist and photographer, were friendly, flexible, and responsive. Pam herself was ALWAYS courteous and professional. She had many creative ideas that made my daughter's wedding fun and enjoyable-from a shuttle service for our guests to a food truck on the mountains after a hike. Pam always returned our phone calls promptly even toward the last few days when things were a bit hectic. There was nothing that raddled her and she handled everything with ease and poise. She was present at all phases of the preparations from the food tasting to the rehearsal dinner to the wedding itself where she was most elegant in her black pant suit and converse. Many guests commented on her efficiency, readiness to help, and her open friendliness. What I mostly appreciated about Pam was her promptness, her organization, her professionalism at all times. I wholeheartedly recommend Pam Donaldson for any event. Her graciousness and hands-on involvement will make any event memorable.



Celebrations Event Planning's reply:

Gloria....thank you so much for taking the time to write such a sweet review. I LOVE hearing from the family and how they felt about the outcome of the wedding day. At the end of the day, it is important for everyone to have had an amazing time evening.
Are you interested?
Send a message