44 Reviews
Recommended by 98% of couples
Quality of service

4.9 out of 5 rating

Average response time

4.9 out of 5 rating

Professionalism

4.9 out of 5 rating

Value

4.9 out of 5 rating

Flexibility

4.9 out of 5 rating
6 User photos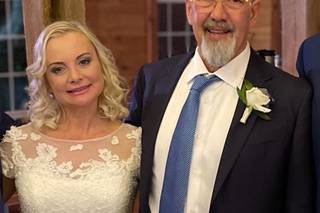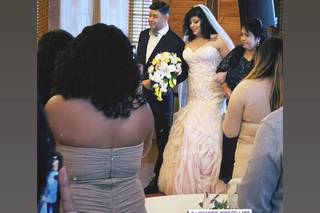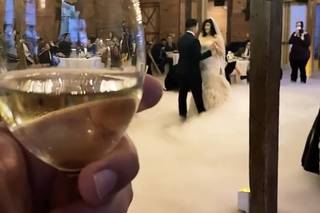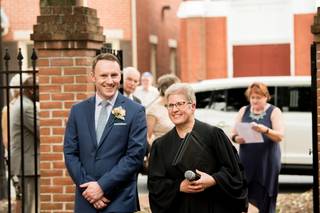 + 2

photos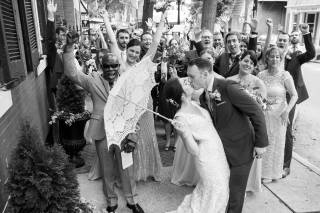 Scott R.

Married on 11/05/2022

A wonderful experience

Karen and Celebrated Events were a fantastic help with our high school reunion, which was a great success. It wouldn't have been nearly as good without her guidance, support and creativity - we are grateful to have been connected with her and her team - Karen became an honorary class member and friend!

Michael S.

Married on 10/02/2022

Best decision we made for our wedding

Organizing a wedding can be stressful, especially when it comes to finding the right vendors. Initially, we were skeptical about hiring a wedding coordinator, but I'm here to say it's the most important piece of your wedding, bar none.

Karen was incredibly responsive, organized, and helpful in ways we couldn't even foresee. She responded to our questions in a timely fashion, and was always one step ahead of us. She was on time for meetings and always extremely professional throughout the whole process. Karen knows what she is doing and it really shows.

A couple months before the wedding, she helped us map out our wedding schedule, wedding party organization, vendor contracts, and helped answer any questions we had. This was incredibly useful for us to envision what our wedding day would look like.

She was also critical in the final days before the wedding, helping communicating with vendors, setup the event space, and handling any issues that arose. It was incredibly comforting on the wedding day knowing Karen was taking charge behind the scenes to make sure everything went smoothly. All we had to do was be ourselves and Karen handled the rest.

Karen also has a great selection of items to decorate your event space like table numbers, signs, and lights. Our winery themed space looked amazing with beautiful hanging lights and wine bottle table numbers.

We would highly recommend Karen to be your event or wedding coordinator.

Audrey S.

Married on 06/04/2022

Project Manager Approved!

We decided to go with Karen at Celebrated Events because she was recommended by our venue, Linganore Wine cellars. However, whether you are at Linganore or not, you will want to go with Celebrated Events. Karen (and her whole family) went above and beyond in so many ways. We chose Karen for Day of Coordination and globe lights (which looked great!). She was able to help suggest vendors, reviewed all our contracts and verified that everything was set beforehand. As a project manager, I can be a stickler for details, but Karen was always on top of it! She deftly herded cats during our rehearsal, and day of I got to actually enjoy my wedding because Karen and Jenny took care of everything. I am still learning about things that happened behind the scenes that they just took care of (like fixing a broken shoe for a guest). Celebrated Events was lovely to work with. I very highly recommend Celebrated Events. Your expectations will be far exceeded.

Are you interested?

Send a message

Elena L.

Married on 11/16/2021

Superb Event Planner

When I started planning my wedding, I was totally lost and overwhelmed. I found Karen Farrow using the Google search. I believe, this was my best Google hit in my life. Karen made the wedding planning much easier than I expected. She guided us through each step of the process. She arranged all vendors for the wedding. She helped and took a lot of responsibilities: i.e., reminding me and sending the my appointments schedule, sending invitations, preparing the wedding budget, even buying some snacks and food for the hair and make up prior to the wedding party. And of course, she was at the wedding guiding us every step of the way. I would recommend Karen to help and plan your event.

Katie M.

Married on 04/03/2021

Definitely Recommend!

Karen at Celebrated events was amazing! She was very responsive to emails and had a list of decor items that were available for us to use. She also knew the venue well so she was able to give ideas of what would look good and where it would look the best. The lights that were strung above the dance floor made the venue and pictures even better. They also packed everything us for us at the end of the night and made our wedding day less stressful!

Cindy

Married on 02/15/2021

Valentines Day Wedding

The first comment from every guests, "wow this venue is beautiful, the lights are gorgeous." The lights really created a dancing under the stars effect. Made the dance-floor the place to be, and made the party truly elegant. Photos came out amazing do to the gorgeous details. Would 100% recommend.

Professional and friendly staff, and love that it's a family business! Super organized. I didn't have to do much on my end. They handled it all gracefully!


Kimberly A.

Married on 12/16/2020

Commitment, Professionalism, Quality!

Celebrated events saved our wedding! Karen responded promptly with all questions, remained committed to helping us through a small ceremony (due to the pandemic) and was AMAZING when we had to move our wedding date last minute due to snow (which is very uncharacteristic in this area in December). I cannot recommend her enough!

Kathy J.

Married on 11/07/2020

Our rock, my new friend.

We met Karen about a year ago. My daughter Kelsey and I spoke with a few coordinators together and wasn't sold on anyone yet. Then, Kelsey spoke with Karen. She called me very excited and said "I want to go with Karen from "Celebrated Events." They connected immediately! Karen is one of the most hard-working, detail-oriented, kind and self-less souls you could ever meet. She felt our vision and only enhanced it. When I say she went above and beyond that would be understating it. She has a huge heart and truly treats your event as if it were her own daughter getting married! She cares deeply for clients and is always asking what she can do, offers suggestions or solves any issue that may arise. She coordinated all of our vendors to make us a cohesive and bonded unit. She frequently visited the venue, spoke with caterer weekly, coordinated the bridal party every step of the way. Karen was always available by text, email and phone to answer questions or calm me down lol! I just love her!! The wedding was absolutely wonderful, not a problem or a worry!! I gave Karen all the decorations etc. and never once did I feel as if I needed to check on things or make sure things were okay. The first time I saw everything set up was at the same time as the bride and groom!! Karen had all our trust and faith to make our daughters wedding a true fairy tale!! We would highly recommend Karen Farrow and Celebrated Events as your wedding coordinator!! She was remarkable and I gained a new friend!

Dustin

Married on 05/02/2020

Planning during a Pandemic

We spent over a year planning our wedding, as we got closer we hired Karen to help keep us organized as we got closer to the wedding. Then the Pandemic of COVID19 hit, Karen provided us with constant updates and recommendations as we continued to plan...After a few weeks we realized we wouldn't be able to keep our date and had to postpone. Karen unfortunately wasn't available on our new date - but that didn't stop her from making sure our wedding would be a success. She helped us find an available wedding planner, sent the new planner all of the information she had for our wedding, and negotiated a discounted rate...Then she still provided us with some additional items we were "borrowing" from her for our wedding...If you have the opportunity to use Celebrated Events/Karen as your wedding planner DO IT!

Charlie C.

Married on 12/14/2019

Linganore Wedding

Karen was great. Everything was flawless and our guests even commented about that. She was very responsive and super easy to coordinate with. I would recommend Karen to anyone looking for a coordinator.

Christine

Married on 11/10/2019

Above and beyond!

We hired Celebrated Events to hang sting lighting at our recent wedding at the Linganore Winery. The lighting added a special touch to an already beautiful venue. Just three days before the wedding we contacted Celebrated Events (Karen Farrow) seeking potential vendors for outdoor space heaters (as it was predicted to be cold the day of our event – we ended up not needing them which was great); in talking with Karen about our upcoming event we also realized that we could really use some help in setting up some décor inside the venue and Karen graciously offered to help without hesitation. With so much to do when you arrive at the venue with prep and pictures, we can't imagine how we would have been able to get our special décor set up in the reception hall without Karen's help – she was truly a life-saver! We gave her a list of the items and where they should be set up and she took care of everything. When we entered the hall before the reception started everything was set up so beautifully – picture perfect! We honestly don't know what we would have done or how we would have found the time to do it. Karen was great to work with and we would highly recommend her to anyone planning an event! Thank you Karen for offering to help - you made our day so much more relaxing and everything looked absolutely beautiful!

Bryan W.

Married on 10/13/2019

Perfect wedding day

Karen was absolutely amazing. We knew she would be the right person for us when she pre-scouted the venue before we even met for the first time! She was extremely easy to work with. The lead up to the wedding was very smooth and the day went off without any problems (that we were made aware of)!!! We would highly recommend her services!

Heidi W.

Married on 09/27/2019

Amazing Comfort

Weddings are stressful - there's no avoiding that! But having Karen onboard made SUCH a big difference on my stress levels. Knowing that someone with her level of expertise, contacts, venue knowledge was there made such a big difference. Having someone to reach out to with questions or for advice made the pre-wedding planning easier as well. Toss in her amazing 'side-kick' Jenny and the service and 'extras' provided helped make an amazing day! Celebrated Events is worth every penny and I would highly recommend!! I'd also strongly encourage the lighting rental - turned our dance floor into a fairy land

Kathy H.

Married on 12/10/2018

Superb wedding team partner

Karen's expertise truly made our wedding event flawless and memorable! She was very easy to work with, made wonderful suggestions, and even offered accessories from her own stock of wedding supplies.

Dina

Married on 09/28/2018

Lights looked great . Everyone who attended sparkled under them. Not much else needed to decorate.

Ariel

Married on 08/18/2018

Karen was ESSENTIAL to our wedding at Linganore Winecellars! She was truly amazing and quick to every response and issue that came up through the entire wedding process. The lights that her company provides make the reception hall even more magical! She made the entire wedding planning process a breeze! She had beautiful props and items to use, was well organized during every conversation, and was just a pleasure to work with! Worth every penny! Thank you so much Karen!!!

Britnie

Married on 08/10/2018

We had this company do fairy lights over our dance floor. It added so much to the space we absolutely loved it. We never saw them because we didnt need to, they decorated the night before then took down the day after.

Sophie

Married on 06/08/2018

I had a wonderful experience with Karen and her daughter at Celebrated Events! She was with me every step of the way for the month before my wedding and was extremely responsive via phone and e-mail. I was planning on not hiring a day-of-coordinator but it turns out my wedding probably would not have gone off right without her! One of my favorite things was her willingness to share the decor and supplies she had available, and her strong connections with all the vendors in the Frederick area which made coordinating them on the day much easier for us all. Karen was also wiling to meet with me in different locations and different times based on my work schedule which was highly appreciated, and stored my decorations after the wedding so that we could go on our honeymoon without stressing about everything that was packed up at the end of the night. We had a lovely experience!

Justin

Married on 01/13/2018

Karen is simply the best. She comes into the process really wanting to know what you want the wedding to look and feel like (and also how much you'd like to spend). She's very in tune with the wedding vendor community and has plenty of suggestions if you need them. She simply goes above and beyond with her work. Throughout the planning process we continually found ourselves looking at each other and saying in unison, "What would we do without Karen!?" She has all the small and last-minute details thought out so you don't have to stress. We can't emphasize enough how much Karen helped us have our dream wedding!



Peggy

Married on 11/12/2017

Karen did a fantastic job with my daughters wedding. Everything went smoothly and I didn't have to do anything but write the checks. I have already referred her company to 3 other people for corporate events as well.

Laura

Married on 09/23/2017

There aren't enough words to express how happy we were with Celebrated Events! We weren't originally planning on hiring a day-of-coordinator, but I'm so glad we did. We were able to relax and be in the moment during our wedding instead of worrying about little details.
At our last meeting the week before our wedding we were freaking out because we realized we'd forgotten programs. Karen recommended Staples next-day printing to us, then picked up our finished programs for us the day before the wedding.
When my bridesmaids and I arrived at our venue at 10 am to start hair, Karen and Jenni were already there setting up for our 5:30 pm wedding.
Karen left us an emergency bag that came in handy for a myriad of things—there were pens we used to finish escort cards, straws so I could drink after I'd had my makeup done, etc. My MoH kept peeking into the pockets and announcing everything she saw. It was like a Mary Poppins bag!
As vendors arrived, they directed them so I didn't have to direct a bunch of people while trying to get myself ready.
They directed the run-through and ceremony—no easy task because there were 5 flower girls & ring bearers ranging from 18 months to 9 years, and my FIL has Alzheimers—and everything went smoothly.
I was very busy during the reception but my friends and family were singing their praises afterwards. During important moments like the toasts and dances Jenni was on the floor with some of the little kids, keeping them distracted with her iPad! We didn't purchase the optional add-on for a kids activity table run by Jenni because we'd made our own activities, but I think she would've done a fantastic job if we had!
They handled decor breakdown after the reception, and Karen met up with my mom afterwards to give her some of the larger items we weren't able to take right away.
Karen and Jenni did so well that I'm STILL hearing family members and guests sing their praises over a month after the wedding.

Kelly

Married on 03/25/2017

I hired Karen for day-of coordination for our wedding at Linganore Winecellars, and it was probably the best investment we made for our wedding day! It was so convenient to be able to drop off decorations early with Karen, so that my family and I didn't have to haul them to the venue and decorate on my wedding day. Karen took care of setting everything up and has thorough knowledge about Linganore, she and her husband setting up the lovely string lights in the hall. She took all the burden of wedding day stress from me and my family, even making sure I wasn't aware of a tuxedo mishap until it was taken care of. My family, husband and I were able to truly enjoy the day without worrying about setup, cleanup, or running the show. If you're planning a wedding at Linganore, hiring Karen is a must!

Alicia

Married on 10/30/2016

Our wedding went exactly as planned thanks to Karen! She went above and beyond through out the whole process. She took care of so many aspects of the wedding and had so many helpful suggestions along the way. She was so easy to work with and always responded immediately to emails. It was a great experience!

Jon

Married on 09/10/2016

Karen is superb, her attention to detail and knowledge of the kinds of vendors is second to none. She arranged meetings, got quotes, dealt with an assortment of people up to and well past the date of the wedding. The only thing we would suggest is allotting some time so the Bride and Groom can enjoy some of the wonderful food. We both very highly recommend signing with Celebrated Events!!

Lori

Married on 08/27/2016

Karen was a lifesaver. There is no way I could've done my wedding without her. At first I didn't think I needed a day of planner then I realized it might be a good idea. Karen handled everything beautifully on my big day and also got involved a little bit before with helping me contact vendors. This was the best money spent!
Are you interested?
Send a message