144 Reviews
Recommended by 95% of couples
Quality of service

4.8 out of 5 rating

Average response time

4.7 out of 5 rating

Professionalism

4.7 out of 5 rating

Value

4.8 out of 5 rating

Flexibility

4.8 out of 5 rating
48 User photos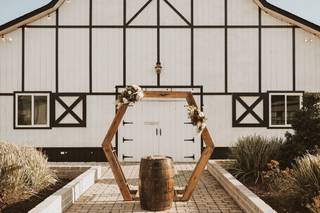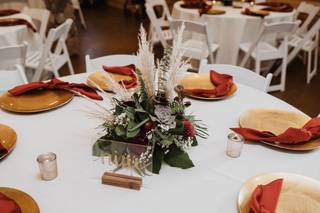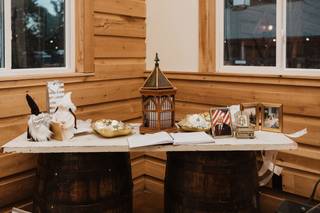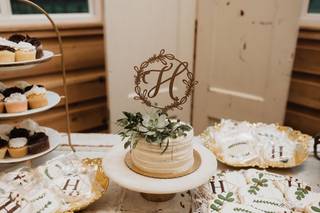 + 44

photos
Hannah B.

Married on 05/28/2022

Took the stress away!

Colleen and the staff of CCS events were wonderful. They were added in as our day-of coordination just a few weeks before our wedding, and from the moment they came on board Colleen made us feel appreciated and well cared for. She helped us to put on a great ceremony, kept the night going on schedule, and helped us with whatever we needed. I would definitely recommend her to anyone looking for a planner!

Grace Z.

Married on 03/27/2022

Don't wait, book Colleen and CCS Events!

Colleen and CCS events helped to take my dream wedding from dream to reality. Colleen was so communicative and responsive to all my questions and stressed-out moments during the 3 months leading up to my wedding. My mom and I had been taking charge of most of the planning up until January, and it was SO nice to be able to hand off "the controls" to Colleen once our contract started. She easily navigated changes with our team of vendors and kept me in to loop every step of the way. Colleen has an amazing can-do attitude and goes above and beyond to get you exactly what you want out of your wedding day. My only regret? not booking her first! She has extensive contacts with vendors across the RVA wedding spectrum, I'd definitely lean on her experience and use her contacts! Colleen's in house design team help to create both custom table numbers for my wedding as well as a beautiful ceremony program. That, plus her extensive collection of props (candle sticks, card boxes, easels, serving trays + more!) make her a "1-stop shop" for all those little details that really help to pull an event together for a more polished looking final product. Thank you Colleen!!

Jenna K.

Married on 02/09/2022

Unmatched Service & Talent!

Colleen and her team made our wedding day more perfect than we could have imagined! We had to cancel our original plans in Pennsylvania due to COVID-19 and were dreaming of a smaller arrangement in VA. Colleen stepped in and helped us plan a ceremony and reception within 8 weeks. She seamlessly naviagated previous vendor contracts and hiring new vendors, multiple meetings over the phone, and beautifully planning/designing/decorating our wedding day. I do not know how we would have survived without her. The time, effort and talent she puts into your wedding day is unmatched!

Are you interested?

Send a message

Amanda

Married on 01/07/2022

Do yourself a favor, book CCS Events

The number one thing we were looking for in planning our wedding, was to make sure our friends and family (and us!) had a stress-free and fun experience (especially the day of!). I was definitely one of those people that felt like I didn't "NEED" a wedding planner. But, I also didn't want to have friends and family running around the day of, dealing with my own stress of coordinating everyone, so we took the plunge and hired CCS. We could NOT be happier with the decision. Every moment of planning was stress-free (even considering we were in the middle of a pandemic!). More importantly, I can honestly say that we were able to enjoy the day of without ever having to worry or think about a single thing, because we knew it was being handled. We (and our friends and family) were able to just be present and enjoy the day, which is by far the best gift you can get on the day of your wedding. Colleen helped give us our dream wedding (albeit with more masks and less guests), and we had the best day thanks to her. Do yourself a favor, and make booking CCS events the first thing you do.

Catherine A.

Married on 12/10/2021

I can't say good enough things!

Where to begin? Colleen was fantastic to work with. Anyone who compliments my wedding, I automatically give Colleen all of the credit. We started working with her in May and the only thing I came to her with was 1) we will be getting married October of this year 2) the dog has to be involved 3) I want simple and elegant.... other than already having my dress and hair stylist... she gave me all of the vendors and did pretty much everything. Worth every penny to just have someone go "here's your options, that won't work but this will, already handled that, here's a drink" for your sanity, do it. I didn't have to worry about running around Facebook marketplace to try to find décor (she has a ton of décor you can use which is included with her costs), or researching a ton of vendors... truly she's great and I highly recommend her. She made sure I didn't feel like a "covid" bride. My wedding was just as beautiful, filled with love, and exceeded any and all expectations. Thank you so much Colleen and CCS events.

Kathryn H.

Married on 12/04/2021

Best wedding planner you will find!

Colleen & CCS Events are simply the best! I couldn't have asked for a better planner. Colleen is well organized and has so many connections throughout the Richmond area which made planning that much easier. She helped keep us organized with every detail. She made wedding planning fun and is so easy to work with! Our wedding was truly better than we could have imagined. Colleen took care of every and anything which really allowed us to fully enjoy our day. I don't know what we would have done without her and her team. I 100% recommended CCS Events!

Katie

Married on 11/06/2021

Couldn't have done it without Colleen!

Colleen & CCS Events did an amazing job with our wedding! She has this down to a science so no detail is forgotten. During our reception, my husband said if it weren't for her, we would have eloped and I agree 100%. I initially just wanted a day of coordinator but I'm so glad we went with the full planning package, it made everything from finding a venue to postponing so much easier. Worth every penny!

Danielle H.

Married on 10/23/2021

CCS' quality is unmatched! The absolute best!

Where do I even begin, Colleen and her team are simply the best! We booked with Colleen after hitting a few bumps in the road finding vendors for our wedding (especially during the busy wedding month of October). After meeting Colleen the first time, I felt immediately relieved and excited to get planning with her. We had a fairly small budget but with CCS it didn't feel that way. Colleen helped us to book some of the best vendors in the Richmond area and still remain within our budget. Her and her team also stepped up to serve food and drinks at our wedding when the catering team wasn't able to. Our wedding day was stress free and the best day ever! Beautifully organized, decorated, and was an absolute blast. We still have our friends and family talk about how amazing and fun our wedding was even 3 months later. Cant say enough good things about CCS. We are forever thankful for them making our wedding dreams a reality. Work with Colleen and her team and you wont be disappointed!

Jessica L.

Married on 10/03/2021

Best decision we made

Colleen & CCS Events are seriously the best. We used Colleen for Day of Coordination and she made everything a breeze. Colleen and her team made sure every need and request was met and went above and beyond during the pandemic. We were so relaxed on our day that we were able to breathe and enjoy every minute of it. It was honestly the best wedding decision we made.

Madison C.

Married on 09/25/2021

Truly the best!

Colleen & CCS were THE BEST. We live in NYC and had our wedding in Richmond and we could not have done it without her. Every detail was perfect and we honestly didn't have to worry about a single thing. If there was ever an issue or we wanted to change something, she made it so easy to do so and made sure we felt comfortable with everything, We truly cannot recommend Colleen and CCS enough!

Ben R.

Married on 09/18/2021

Run, don't walk, to CCS!

Colleen made our wedding happen — simple as that. This was an incredibly stressful, chaotic year and a half, but every time we left a call with you, we felt calmer and more in control. Very few people could have done that. They say many people don't remember their wedding day, but because of her and her team, so much just magically happened without us having to think about it — including a full Pittsburgh-style cookie table, which they dressed up and made the highlight of the event! As a result, we have memories of the day we just wouldn't otherwise.

Kayla

Married on 08/14/2021

I worked with Colleen, Melissa, and Nicole 2 months into my planning process (my wedding was only 6 months after my engagement), and they SAVED my sanity. I was going to plan it myself to start off and it all started to pile on with my work and home life, I wasn't sure if I could afford a planner, but once we found them they worked with me on payments, and they were EXTREMELY reasonable for the amazing work they did. I couldn't have asked for more from them, and they exceeded my expectations. I told them I was pretty open and told them little details I wanted and every single one was completed. I made most of my decor for my wedding and everything I created was placed in the perfect spot for the ceremony and reception. They had plenty of props for me to borrow for my wedding at no additional cost, which made each detail I wanted work out amazingly. A few days before my wedding my make-up artist fell through and Colleen found me an AMAZING one the next day, they also introduced me to my amazing DJ for the wedding. I had Nicole with me on my wedding day and she was AMAZING. If there was any major problems I didn't know about it, she approached me with with anything in a positive attitude and she took in every detail I expressed was important and emphasized it perfectly! I couldn't have done it without them! I would tell ANY bride to work with them!!!

Jayne D.

Married on 07/17/2021

Wonderful experience!

We can't thank Colleen enough for all the hard work and dedication that she showed us! We had to reschedule our wedding multiple times due to COVID-19 and she was there to help us every step of the way. She was a joy to work with despite all of the stress put on the wedding industry, her business and most importantly, her.

We told her what we were envisioning and through her excellent relationships with vendors, she made it happen beautifully.

Our wedding day was full of unexpected surprises... including a HUGE thunderstorm right in the middle of our ceremony! Before I knew it, chairs were all moved into the reception space indoors and Colleen was guiding me inside while simultaneously pinning up my dress to get the party started. I seriously don't know what I would have done without her (or her employees) during all the craziness! If any of our guests had any questions or concerns throughout the night, I honestly felt so comfortable knowing that Colleen was there to take care of ALL of them so we could enjoy our day and that's exactly what we did.

We 100% recommend Colleen and CCS Events!!!

Rebecca P.

Married on 05/29/2021

The Dream Team You Need: Colleen and CCS events

Colleen and her team were amazing! From the very first time we met with Colleen, she made us feel at ease and excited about our big day, even in the face of the uncertainty that came with COVID. As a newly engaged couple, we went into wedding planning with lots of inspiration pictures and ideas that we were sure were well out of our reality and budget. However, Colleen immediately embraced our vision and convinced us that our ideas really weren't out of reach at all. She truly helped us realize our dream wedding. Right away Colleen helped us pull together all the details we wanted into a cohesive plan, and then she helped us make smart decisions to see that vision through. For every roadblock or hiccup we encountered, Colleen always had a solution or inventive idea. Her expertise and skill on the day of were invaluable. I am so thankful we decided to work with Colleen. Our beautiful memories of that day wouldn't be the same without Colleen's amazing work.


Ashley S.

Married on 05/08/2021

You need her

BEST WEDDING VENDOR YOU WILL EVER FIND. My wedding was perfect and above and beyond anything we expected. Friends and family are still talking about how it was the best wedding they have ever been to. Everything from the custom bourbon bar to the small detail for decorations was unbelievable. Colleen is determined and quick to respond. She's well connected in the Richmond area, which helped us find and work with other vendors. She basically planned our entire wedding, then replanned the whole wedding two weeks before the date when we switched venues due to covid. We had to find all new vendors except for a photographer and it turned out to be a day I will never forget. She did not forget a thing. AND my hair and make up team didn't show up the morning of the wedding. Colleen was able to get another team in within 30 minutes, and they did an even better job than my original hair and make up trial. I'm convinced she can fix anything. Colleen is worth her weight in gold, and trust me does not charge enough for the amount of work she puts into her weddings.

Megan S.

Married on 04/30/2021

Wedding Expert for RVA!

I was referred to Colleen with CCS Events by a friend who loved her from her own wedding. I was originally thinking I'd be able to handle things on my own, but I learned over the course of my engagement that this was not the case. Colleen was very helpful and straightforward from the start, giving me honest answers and clear guidance in the early planning stages and in choosing vendors. But then COVID hit and she truly outdid herself- we changed dates in 2020 then had to change venues about a month out from our new date. Colleen handled it in stride, showing me a hidden gem venue I loved and totally redoing our design from indoor ballroom to outdoor tent while keeping everything just as beautiful as I'd imagined! Truly, I think the final product was better than what I had even originally wanted pre-COVID, and I owe it all to her. The cost is easily justified by the use of her decor and props, and multiple vendors gave me discounts from Colleen being my planner. But really what blew me away was the day of the wedding- neither myself, my groom, bridal party or family members had a stress or worry the day of! They set everything up perfectly, take everything down and load up everything for us to take home. I honestly felt like I should've been doing more leading up to the wedding, but that really is how much she takes care of things and communicates with all vendors. We even ran out of vodka quicker than expected at the wedding and her assistant flew to the ABC store before anyone noticed :) I am not knowledgeable in any sense regarding design or anything wedding related, and Colleen really takes the reigns and gets it done. From the champagne Sip and Be Seated at the ceremony, bourbon bar during the reception, chandelier in the tent, all the details were perfect. Overall we were so pleased with our wedding and are still receiving so many compliments on how beautiful the wedding was!

Nicole C.

Married on 03/07/2021

The real deal!

Where do I even begin? Our wedding was November 7, 2021. The months before our wedding was a whirlwind of one bad thing after another. It started with my makeup and hair team cancelling on me in September. Followed by an unexpected emergency surgery less than 4 weeks before the wedding. Lastly our Day of Planner cancelled two weeks before our wedding. To say I was stressed out was an understatement. Everything made a turn into a more positive direction after contacting Colleen. Litterally in tears after our converstation and willingness to help us with such short notice. Not only did Colleen step in her and her team stepped 110%. Colleen and her team are the REAL DEAL! We cannot thank her and her team enough for saving our day! We are forever grateful for their compassion, understanding and professionalisim! We highly reccommend them to anyone in search of planning team who genuinely cares and puts their clients first! Thank You ..Thank You..Thank You Colleen, Katrin and John!

Alex C.

Married on 12/09/2020

Looking for a workhorse who gets sh** done? Get Colleen

Planning a wedding is stressful, no doubt about it. There are days where you want to break down and cry because things aren't going your way. In steps Colleen who cures all woes, settles your anxiety, and gets sh** done. Colleen is incredibly strong, fun, powerful, and exerts a level of confidence you rarely feel. She made our special day happen in the toughest of circumstances and I can't thank her enough. 10/10 would recommend.

Sacha H.

Married on 10/18/2020

Best Decision Ever!

Colleen and CCS Events are AMAZING! Our venue CANCELLED our wedding the Thursday before the event. The venue was to provide the location, catering, shuttles and liquor. Within 30 min of our cancellation discussion, Colleen had lined up catering, outside shuttle, and outlined the steps on how to get our own liquor license and what to buy. We ended up using the venue for only the location, and Colleen ended up doing most of the venue's responsibilities, so that we could have our wedding. Her team had to be the set-up staff, servers, bussers, trash pick-up, plus everything else a planner is supposed to do! She pulled off the greatest feat ever. For the guests that knew of our challenges, they were so impressed by Colleen and her team.

Even before the cancellation, Colleen made the planning so easy. The week heading into the wedding weekend, I even asked if I had anything to do. All I was doing was making sure our vendors were paid. She took care of everything!

CCS Events is worth the money and so much more for the following reasons:
Saves you money
Colleens has amazing relationships with vendors in the Richmond/Charlottesville/Central VA (and probably more areas) at all different price points
I saved so much using her recommended vendors rather than trying to search on my own
Plus, she has tons of gratis items that she brings to the ceremony and reception so you do not need to buy anything like vases, candles, cake stands, corn hole, etc.
She provides recommendations such as re-using flowers from the ceremony as reception table centerpieces
Saves you time
She coordinates with all of your vendors and creates the timeline.
I signed the contract with the vendors, gave our preferences and paid them. Colleen did everything else.
Since she recommends vendors, your list is narrowed down, so you are not starting with a blank slate and going through hundreds of vendors to select.
Eliminates (or maybe just reduces) your wedding planning stress
She provides guidance on what your tasks are and when they need to be done. Colleen takes care of everything else

I have no idea what I would have done without Colleen on our side. I highly recommend Colleen for any type of wedding or event.


Michelle A.

Married on 09/26/2020

Top notch, A+ wedding guru of the century!!

Seriously, where do I even start? Colleen is THE REAL DEAL. From start to finish, she made planning a wedding from several states away, a total breeze! I'm a very laid back and (let's be real...) disorganized person, so having Colleen there to keep me on a timeline, consider things I've never thought of, and help with facilitating communication with vendors was EXACTLY what I needed. A true godsend when attempting to plan a wedding during the Covid era!
Not only do you get Colleen's superior industry expertise and knowledge, but also included in her packages are gratis props you are able to use when thinking about decorating/your wedding day aesthetic. A nice surprise that saved us some money!
It truly was a pleasure working with Colleen and her staff. The peace of mind I had throughout the whole process (and ESPECIALLY on the day of!) was priceless.
Without hesitation, hiring CCS Events was the best decision and money spent!!
Stop your search and book this superwoman of a planner/fantastic human being immediately!

Nasim H.

Married on 09/19/2020

Colleen is the goat

Colleen knows how to throw a PARTY! When we met her 2 years before our wedding we wanted a wedding by the water near the Richmond area, after lots of planning and discussion we ended up getting married at the Virginia house and reception at the Jefferson hotel and it was seriously soo extravagant and truly such an amazing day! She knows the RVA wedding scene in and out. She knew all the event coordinators at the majority of the venues we looked at and she gave us her honest opinion. She has great props you can use gratis, she packs up your car with cake, flowers, all your decor, and always has a drink or food ready for you when you need it the most. She is truly great at what she does and very detail oriented, I would recommend her 1000x over again.

Kaitlin B.

Married on 09/05/2020

Don't wait- hire Colleen! Best choice of our whole wedding!

Colleen literally is the best thing to happen to us (besides each other of course!). We hired Colleen 16 months before our wedding. We were plugging along nicely in the planning department and then CoVid hit. There is absolutely no way we could have made it without her!! She kept me calm, cool, and , collected.I'm sure was not so calm but we would never know it! Her sense of humor carried us through! The end result- a dream!!! Everything was perfection! More than we had hoped for or thought up! She entertained all my out there, push the envelope decor ideas and made them even better! The only thing I wish was different would be that we had more time together! Colleen not only planned the best wedding ever (people are still talking about it months later), she taught me to not sweat the small stuff and to take things as they come! We love you so much Colleen!

+ 3

photos

Leah C.

Married on 03/22/2020

Pandemic Bride

We found Colleen through a coworker's recommendation. The original wedding date was in October 2020, but we had to reschedule it 3 different times due to the pandemic. Colleen was so understanding and flexible through the whole process. She contacted all the vendors each time for us to reschedule. She was very professional and responsive via email, text, or phone call. Our wedding would not have been possible without the CCS team. She was at the wedding with Alina 100% of the time to make sure that everything was lined up and went smoothly. We can't thank Colleen and her team enough, and would absolutely recommend CCS Events!

Morgan H.

Married on 03/20/2020

Best Wedding Planner in the Game!

CCS Events…. where do we even start?! Colleen is by far one of the BEST wedding planners in the business. Colleen's knowledge and long-standing relationships with vendors in the Charlottesville/Richmond made the vendor selection process easy! Our 120+ person wedding in March 2020 turned into an intimate family only ceremony that turned out more beautiful then we could have ever imagined. I cannot recommend Collen enough.
Colleen is the type of planner that will stick by you through thick and thin to make sure your day is exactly what you want it to be. She will advocate for you to make sure you are getting what you want for the best price possible. With the crowd restrictions and business closures starting to take place, our bakery unexpectedly closed the day before our wedding. After some tears and calling Colleen, this was no problem. Within 15 minutes Colleen had a bakery lined up to make our cake that she brought up to Charlottesville the morning of our wedding.
The day of Colleen and Noah truly took care of everything from with the utmost professionalism, kindness and support. I can 100% say our day wouldn't have happen without her and we're forever thankful for having her by our side throughout the planning process. If you are in the market for a planner, CCS Events is the best there is.


Kelsey

Married on 03/14/2020

Perfect Pi Day Wedding

When I say our wedding day was perfect, it was 100% because of Colleen! Literally everything looked amazing, better than I had envisioned in my head. (I'm a designer so that's hard to beat!) We had zero issues! I was so amazed at how smooth everything ran throughout the whole day.
We got married on March 14th, right before the crowd restrictions, and stay at home orders were enforced. Colleen did such a fantastic job of making everyone feel comfortable being at our wedding. She kept the bridal party calm and most importantly me calm! It was incredible, for one night everyone at our wedding completely forgot about the craziness that was happing in our world. Colleen played a huge part in helping everyone feel comfortable and enjoy our wedding.
When first planning our wedding, I totally thought that I could do everything myself. Being a designer and planning many large parties before I thought I knew what I was doing. Man, I was wrong. Colleen would bring up details that I never would have thought of in a million years. She is totally a "learn from mistakes" gal and it reflects in her work. She does everything possible to make your wedding day tailored to you and run seamlessly. Just her vendor recommendations alone were worth working with Colleen but she brought so much more than we ever knew to the table.
If you are considering a wedding planner I would highly recommend Colleen! She's a straight shooter, fun-loving gal that gets it done! We were so excited that we ending up selecting Colleen to help with our big day.
Are you interested?
Send a message