21 Reviews
Recommended by 96% of couples
Quality of service

4.8 out of 5 rating

Average response time

4.8 out of 5 rating

Professionalism

4.8 out of 5 rating

Value

4.8 out of 5 rating

Flexibility

4.9 out of 5 rating
9 User photos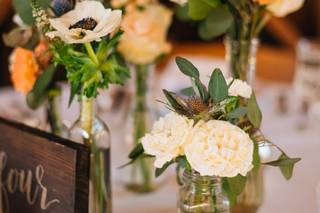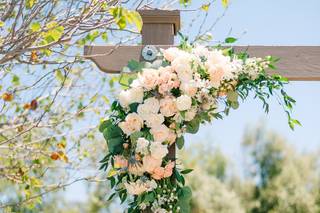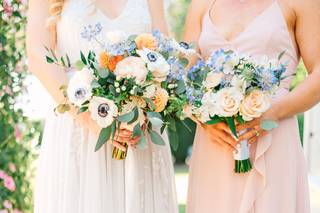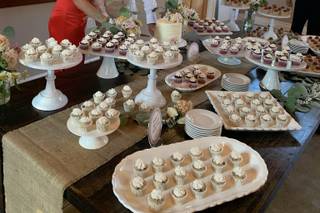 + 5

photos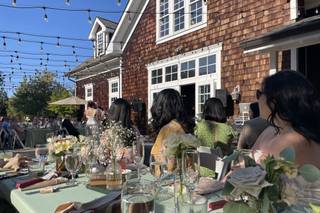 Leah

Married on 11/12/2022

Monica is great!

Monica was a great addition to our wedding. As a type A person, she let me handle all the things I felt I needed to be in control of and made sure the week of a day of the wedding went smoothly, allowing me to relax.

Desiree G.

Married on 10/22/2022

Monica Made our Wedding the Best Day Ever!

Monica is a literal super human angel! We hired Monica for month of coordination services and it was the best decision we ever made! Everyone warned us to be prepared for things to go wrong on your wedding day, but thanks to Monica, nothing went wrong, and we had the most perfect stress free wedding! She checked in with us throughout the year and made sure we were moving along and had all of our bases covered. When the month of came, she was available and super responsive to all of our questions and concerns. She reached out to all of our vendors to make sure they were all on the same page. When it came to wedding weekend, she was phenomenal! Everyone in our families and wedding party kept commenting on how wonderful and helpful she was. Every event we had planned went according to plan, and ahead of schedule in some cases! It was really great getting to sit back and actually enjoy our wedding day. If you are considering hiring a coordinator - do it, and make sure you hire Monica!

Buonasera Events's reply:

Thank you so much for your kind words. It was so wonderful getting to know you and you're friends and family that weekend. You could really feel how surrounded by love you both are!

Lauren C.

Married on 06/25/2022

Super Human Monica

Monica was fabulous on our big day! Not only was she our day of coordinator, she also did all of our florals which not only saved us thousands of dollars but looked absolutely stunning, even better than I ever imagined. She was enthusiastic, fun, and kept everything running smoothly. Monica was generous in letting us use some of her own decor items, was always very responsive when we had questions, sent recommendations, set everything up beautifully and aligned with our vision of the day. I honestly don't know how she was able to do it all.

Leading up to the big day, I would have loved a doc or template as I wasn't sure how to communicate details. I used a friend's template from when they got married and just took the lead there but would have loved direction so that is my one minor suggestion.

Overall we were so thrilled with Monica, highly recommend her services! Thank you for everything Monica!

Are you interested?

Send a message

Maeghan P.

Married on 06/19/2022

Monica goes above and beyond!!

We were just married 6/18/22 with Monica's amazing help. We are not from the area so we relied on her a lot! Monica was extremely attentive and helped to facilitate communication with our vendors. She brought our overall vision to life and and I felt more than comfortable trusting her to make decisions for me, especially when the wedding fatigue kicked in and I just couldn't make another decision! Monica took care of everything for us the day of and our friends and family absolutely loved her way of organizing everyone and everything during the busy day. Overall, our wedding day was not stressful and so much fun because of Monica! She is worth EVERY penny and more!!! I couldn't imagine the planning and the day without her!

Leana S.

Married on 04/28/2022

Fantastic in every way

Monica is an amazing wedding planner who really brings her love and passion to her work. She is so friendly and always smiling, she helps everyone feel comfortable. You can tell she is really invested in what she does. She also stays on top of things and makes sure that everyone is on time!! This really helps so much as weddings are pretty chaotic. She made the day so fun and helped it be completely on track. Her smile is contagious.

Michaela W.

Married on 09/05/2021

We love Monica!

Monica is an amazing wedding coordinator and we are so glad that we chose to trust her with our wedding! She has great relationships with the best vendors in the area and gave us fantastic recommendations. Nearly every vendor we worked with told us how much they love working with her. She understood the vibe we were going for and helped us get there with minimal stress. She went above and beyond and would always respond quickly to us. She also gave us some great wine recommendations! She is kind, hard working, reliable, and we would highly recommend her. We were able to relax and enjoy the day because we knew she was there to take care of everything, and we got so many compliments from guests about how well-coordinated and smoothly everything went. Thank you, Monica! -Michaela & Noah

Buonasera Events's reply:

I miss you guys already! I was so honored to be a part of your wedding day. Keep in touch and let me know when we can start planning an epic anniversary party!

Jenni S.

Married on 07/17/2021

Most amazing wedding coordinator

Monica was a phenomenal wedding coordinator! I had initially planned to do everything myself and just have someone execute my vision on the wedding day. However, a few weeks into planning, I realized having an individual with knowledge of all the vendors, and ensuring no other details were missed was critical. I was living on the east coast and planning a wedding celebration on the west coast, so I needed someone else expertise and personal experiences. I chose Monica because: (1) she was very responsive to emails, (2) was so warm, friendly and personable and (3) was willing to work with my budget.

She had worked with every vendor I had chosen (except the ice cream truck). She reviewed every contract before I signed. She save us a lot of money on decor and flowers by using her personal inventory and skills. She caught errors in my list and counts for my rentals. She revised my venue layout multiple times and shared in my OCD nature of documentation in google docs. She met with me several times before the wedding day and met up with me in person a month before the wedding when we went to see the venue.

The week before the wedding, she contacted all the vendors and I was able to spend time with family.

The day of the rehearsal dinner she showed up 4.5 hours early to ensure all the setup was completed for the night and for part of the next day. It went without a hitch and she took care of the decor, and communications with catering.

The day of the wedding, she arrived earlier than us to set up! She did my flowers, and did an amazing job. My bouquet was lovely and huge! While my family and I got our hair and makeup done, she set up/decorated the welcome tables, beverage stations, reception tables, escort tables and cocktail tables. She was an organized and calm presence, coordinating with photography, ensuring we were on schedule and guiding us for the ceremony.

At the reception, she helped DJ mark with seamless transitions in the itinerary and some small modifications. At the end of the night, she waited for the last person to leave the venue and went above and beyond to help us ensure everyone's safety.

Overall, Monica is the best coordinator I couldn't have had the perfect day without her. She made the entire planning process fun and smooth. I felt relaxed and confident through the 4 month planning process! I highly recommend her!

Heather J.

Married on 04/04/2020

Dedicated and professional, always going the extra mile!

Monica was fantastic from the very beginning. She came as a recommendation from close friends and we could not think of anyone better to help co-ordinate a wedding. She was always prompt in replying with any questions we had (even though we were living out of the country and she had to navigate awkward time differences). With so many things to plan she made sure we didn't forget anything and had all the answers to any questions or concerns. She came with us to look at the venue and helped walk through the procession of events and the layout of the venue for the wedding day.
Unfortunately, we had to cancel our wedding due to the COVID-19 but Monica was there for us during an incredibly difficult time, handling all of the vendor conversations on our behalf.
She helped make our planning so much less stressful and I'm sure would help anybody navigate the logistics of whatever event they are planning. Thanks so much Monica!

Kristina

Married on 05/18/2019

Monica is an angel

Monica is like the fairy godmother of wedding planning you always needed. I hired her for day-of services and she came out to our home venue a few months prior and helped us make some very important decisions with her wealth of knowledge. For the rehearsal and night of she just puts in the work. She is here, there and everywhere. We had some unexpected weather which made her job harder, but the night all the sweeter cause she and my other vendors just rolled-up their sleeves and rolled with it. I could not say enough about Monica.

Dayna

Married on 05/04/2019

Above and beyond is an understatement!!

Wow!! Our biggest regret was not hiring Monica sooner!! What a relief and such a weight lifted after she took over for our day of coordination. I would trust her 100% with any planning package from partial to full coordination. As my title says it...she went BEYOND the "above & beyond." I was amazed by her prompt planning and organizational skills. As organized as I tried to be she still filled in the areas that I had missed and was able to give 110% back. It was important to me to enjoy the morning of our wedding and not have to be dealing with the big and little things. During our honeymoon and reminiscing about the wedding day I think we ended several questions with our hands up saying "Monica must have handled it!" Our friends and family were amazed by her talents and how well she worked with our vision of our special day. Her lively personality, sweetness and true love for making sure everyone can enjoy the day makes her the best event coordinator one could ask for. Look no further, just hire her already!

Aubrey

Married on 03/02/2019

Best wedding planner in the central coast!

We had a beautiful wedding, and Monica worked tirelessly to make everything perfect. We live in Michigan but were married in San Luis Obispo, CA. We never made a trip to the venue prior to the wedding, so we relied heavily on Monica to coordinate and design decorations, event layouts, and even to make alternative arrangements when it rained on our big day. She also did all of our flowers, and they were absolutely beautiful. We are very detail-oriented, and Monica was able to patiently and graciously accommodate our desire to know and plan every little thing. I cannot recommend her enough; she is a truly talented individual.

Kayde

Married on 01/05/2019

The Best Choice We Made!

Hiring Monica as our day of coordinator was probably the best decision I made in regards to the wedding (minus of course marrying my husband). She was literally the best planner I could have hoped for...she was professional, kind, flexible, creative, and fun to work with throughout the process! No matter what we threw at her, Monica was always one step ahead of us and had everything handled. She was great with the other vendors and made our guests and families feel comfortable! Even a huge rainstorm did not throw her off her game, she did everything possible to ensure we had the wedding we hoped for and it was perfect!

Rachel

Married on 04/28/2018

Hiring Monica as our month of coordinator was one of the best decisions we made regarding our wedding. I didn't want to be stressed on my wedding day and didn't want any of our family and friends to have to be put to work. Monica ensured that didn't happen. She was at the venue early the day before the wedding to start setting up and made sure all of the decor was in the proper spots. She coordinated with all my vendors on the timeline and ensured the wedding went smoothly and held to the timeline. She also promptly answered any questions that I had and provided advice when I needed it. I am usually a control freak and felt fully comfortable handing over the reigns to Monica so that I could enjoy our wedding.

Kelsey

Married on 04/21/2018

I'm so thankful we chose Buonasera Events to help us coordinate our wedding - and I can say with confidence that our day wouldn't have been half as special without the help of Monica! We are from out of town and from the minute I talked on the phone with Monica, I knew we would be in good hands. We ended up having Buonasera Events help us with both our planning/coordinating as well as as our florist. I had originally reached out to Monica to have her help as a main point of contact / day-of-coordinator. She offered to not only coordinate with all of over vendors before hand, but also helped me plan and think through much of the decorations, aesthetic and atmosphere beforehand. I don't have an eye for decorating, and Monica definitely helped voice her opinion and guide us into producing a beautiful day and venue, all while on a budget. She always made herself available for when I had questions, and made sure that I was aware of all the little to-do's beforehand. Monica felt like a friend, and day of I was so relaxed knowing that we could count on her for making sure that all of the vendors had someone to talk to and we had someone to keep us on schedule. I had multiple people tell me I was the most relaxed bride they had ever seen, and that made them enjoy the wedding more than other weddings - which I 100% attribute to having Monica as a coordinator. On top of that, our flowers were so much more beautiful and dreamy than I could have imagined. With the budget I gave Monica I expected to have a few flowers on our tables, alter, etc. - however I was blown away day of with the flower arrangements she made - they were far more beautiful than I could have hoped for! I cannot thank Buonasera Events enough for the dream wedding that they helped us create - it is a day that we will always cherish!

Sarah

Married on 10/07/2017

I could not speak more highly of Monica! She was so incredibly supportive throughout the planning process and helped with all of the little questions I had. The day of she worked so hard with me and my family and friends to make sure things went so smoothly. I am so happy to to have had her help on our special day!

Brittany

Married on 01/16/2016

Monica is great to work with. She is very organized and executed what I wanted for my special day. I had no worries that day and was able to relax knowing that Monica and her crew had everything handled. In regards to planning for the day, Monica had the knowledge of all different aspects and needs of what it would take to have the day be beautiful and run smoothly. She thought of things I hadn't even thought of to be prepared for. Overall, she did an excellent job!

Monica has coordinated several events for me, most recently my sons wedding in Pismo Beach. Everything was done quickly, efficiently, and with the care we have come to expect from her. She handled everything from showers to the rehearsal which allowed us to have a stress free experience. It all went so smoothly and it was so nice to really enjoy the day. Thanks for the great time and memories.

Jaydyn

Married on 08/10/2013

Monica is great to work with. She goes above and beyond in all that she does. She pays attention to all the details, no matter how small. I highly recommend Monica if you are looking for a wedding planner. Jaydyn Blair, www.JaydynBlairPhotography.com

Monica was great! She was very professional, very creative in ideas and design, and provided wonderful service when getting everything executed in a timely fashion. She is very trustworthy and reliable and I would recommend her to anyone. She helped make our wedding day as special as possible.

Monica planned our wedding day, and some of our friends special days as well, even including baby showers. They were all SOO beautiful and exquisitely designed in their own way. We are so happy with how our special day turned out, it was stress free and we were able to really enjoy and savor every moment. Thanks to Monica, who was always wherever you needed her to be. She was very hands on with all the detailed planning and in making sure everything worked out smoothly. Yet she always made sure it was exactly want YOU wanted and had envisioned for YOUR special day from flowers to table clothes, favors, and displays. And although we felt like the day was unique to us, we know she gives great attention to every event we've know her to have planned and organized. We would recommend her to anyone looking for someone to not only plan an event but to make that event an unforgettable one.

Kyle H.

Married on 04/28/2022

Disappointed

Monica marketed herself as a month-of-coordinator, saying she needed to take over coordinating the details a month ahead of our wedding date to ensure things went exactly as planned. They did not, some examples include:
She was unprofessional during the planning phone calls, and we had to take initiative to lead most of the conversations. During the reception she did not coordinate the photographer to get us out on time for sunset photos, which was the only priority for us.
Monica decided on her own without consulting with us to have the venue serve the cake before we had cut it. This led to confusion from our guests, and an awkward cake-cutting for the couple.
She did not follow our plan for giving drink tickets to guests leading to a surprising bar tab.
We hired a coordinator to keep our wedding and reception on time, and in Monica's words "fill in the cracks". Monica did not update us as things were happening, was late on major points on the timeline, and made the wrong decisions on her own. We would have been happier with no coordinator.

Buonasera Events's reply:

Just like many weddings, some things have to be adjusted in the moment or don't go to plan. The reason for waiting on photos on the day was that it was cold and windy outside and you were not sure whether you wanted to take the photos anymore. The reason for the delay on your cake cutting was a technical issue with the DJ. That being said, the buck stops with me, and because you were disappointed I offered and agreed to a refund because your experience of the day is what matters to me most.
Are you interested?
Send a message