39 Reviews
Recommended by 100% of couples
Quality of service

5 out of 5 rating

Average response time

5 out of 5 rating

Professionalism

5 out of 5 rating

Value

5 out of 5 rating

Flexibility

5 out of 5 rating
26 User photos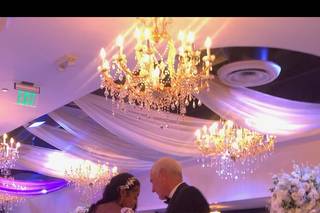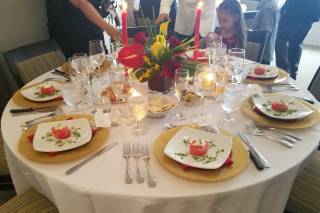 + 22

photos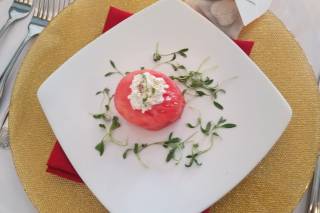 Lisa W.

Married on 10/29/2022

Food and service were both fire!!!!!

Wow!! I hired Broward Catering to cater my wedding reception, and when I tell you everybody at my wedding was still talking about how good the food was the next day!! My husband is the biggest critic of everything and he said it was the best food he had ever had at a wedding. I was a nervous wreck and my stomach was in knots so I couldn't really eat but I did taste the salmon and it was phenomenal! Better than my salmon and I can cook! Elvis was the ultimate professional, and was over staffed so that it wasn't a long time for them to plate and serve the entire party of 80 ppl. He kept checking on me asking if I wanted anything else. He was amazing!!! Don't hesitate to hire Broward catering. Any other party we throw will be catered by Broward Catering without question.

Ann A.

Married on 10/01/2022

The perfect party

First class service and food. Elvis catered our wedding reception at our home Everyone had a wonderful time. Highly recommended for a perfect party.


Mel F.

Married on 09/04/2022

A one of kind experience!

Elvis adds a whole new meaning to the word "cater". The Bible says his Lordship will be expressed in the way we serve others. Elvis served my family and I exceptionally well from start to finish.

When we began our sewer check for a caterer for our baby shower, broward catering stood out to us amongst the many to choose from, the plating, the presentation and not to mention the way the food looked!

As soon as we posted an inquiry to the website, Elvis contacted us immediately and took the time to understand exactly what it was that we were looking for. He then offered my husband and I a food tasting! I've never, ever experienced a food tasting provided from a potential caterer. The day before the tasting I informed him that we'd be bringing an extra guest (my mother in law, who is pure Hatian and very skilled in Hatian cuisine) so I let him know that he's be up for a great test, and without hesitation he humbly said "I accept the challenge" lol. Once we showed up to the tasting, we were shocked to see that it was no ordinary food tasting, Elvis had it laid out for us as if we entered a wedding reception! Once we got settled in and our food was served we had order the chicken creole with Hatian macaroni and diri djon djon , he looked at over at my mother and noticed her plate was EMPTY! Lol as well as mine and my husband which was the ultimate stamp of approval. From there we knew he was our option! Not to mention his love God which made it a no brainer.

Now on the days leading up to our shower Elvis called and checked in on us to be sure we were all set and that was very comforting. He even served us appetizers that we didn't even order, he did it out of the kindness of his own heart.

When our guest were served Broward catering made a grand display and entrance that everyone couldn't help but pay attention to and were in awe at the presentation.

None the less the food was a BIG hit and it's still being talked about until this day lol! I'm so happy we went with broward catering the experience was like no other and the food was mouth watering.

Thank you Elvis and May God continue to bless you and your growing company.

Are you interested?

Send a message

Cassandra C.

Married on 08/13/2022

My amazing catering experience

Thank you Broward Catering so much for making my wedding extra amazing with the great service and most fastest service ever. Let's just say my entire party loved the food and wanted seconds. Elivis has been my point of contact since when I first reach out inquiring prices. His customer service is just so ordinary. Everything about the food was just amazing authentic Haitian food like grandma made it. Broward catering I will be hiring you guys for the 10 year vow renewal and everything else. Book with Broward catering I promise you won't regret it.

Imani P.

Married on 07/16/2022

Broward Catering brings Nigeria to Broward!

Elvis and the Broward catering team was amazing. They catered our Nigerian American wedding and the food was delicious! As an American bride I wanted to ensure the Nigerian cuisine was very authentic and Elvis delivered. All of my husbands family members said the food tasted just like it was from Nigeria.

In addition, Elvis is very professional and personable. He was always available to discuss any concerns and always sent updated invoices within 24 hrs of payments. Our wedding wouldn't have been successful without him!

Geraldyne S.

Married on 07/09/2022

Bride/couple

The best catering company ever!! I'm so glad Elvis reached back out to me, and was able to convince me to come in for a tasting! I didn't regret and booked them on the spot!! All my husband and I was saying at the time of tasting "yup this is it" in every bite!!

Makendy

Married on 04/01/2022

Great service my wife and I love it great energy best in catering business

Where to start I don't even know I reached out to Elvis months back regarding my wedding since then we stay in touch as an exc chef I'm very impressed the team A1, great way to execute food out on time, food so tasty , from app to main course taste so good meat so soft and well seasonings and Elvis so patient brother in south Florida that's the best catering company to go with they make sure that night is special broward catering great job the best.

Sabine

Married on 03/10/2022

Satisfied Bride

I am very pleased with Elvis and his team. The food was amazing! It was flavorful and warm and the service was amazing. My guests and I loved the food and are still talking about it weeks later. Elvis was very attentive from the moment I reached out to the date of service and communicated very effectively throughout this entire process. I would definitely recommend them to everyone I know and I look forward to Broward Catering catering my baby shower next!

Julia C.

Married on 02/20/2022

Great energy!

Broward catering was delicious! I hired Broward Catering to cater my wedding. Elvis and his team were very nice and helpful. Elvis made me feel very comfortable and answered all my questions. Good energy all around. My husband and all of our guest were very happy with their service and food.

Marthany J.

Married on 01/28/2022

5 star service!!!

Words cannot express how appreciate and grateful I am for the 5 star service and experience Broward catering provided myself and guest on my special day!!! Food is a major factor for both my husband and I which Broward catering exceeded the expectations. My guest and I were so impressed on how food was not only hot but was mouth savoring and hot. The food was everything!!!! Thank you soo much for making our experience one of a lifetime!!!

Laurie J.

Married on 01/22/2022

Bride and Groom

"Elvis thank you for your great food and service. on our wedding day! We had 340 guest and we did not receive not a single complaint about the food! We received so many compliments about the food and everyone wants you to cater their wedding in the future! Your staff was awesome; what nice people! I enjoyed them all. To top it off Elvis personality and professionalism is what really makes it worth it to book his services! Job well done Elvis! We will continue to support you and recommend your services to anyone! Book Broward Catering you will not regret it! May God Bless you with many more bookings! Love, Rick and Laurie Joseph

Rayne N.

Married on 11/28/2021

Amazing service!

Food was delicious and service exceptional. Thank you Elvis Jr for making our wedding day east!

Karin

Married on 11/27/2021

Best decision we made

Elvis and his staff were a perfect choice for our small backyard wedding. It's been a month and our family is still talking about the wonderful food and service. The kids loved the appetizers and kept saying it was amazing. Extra care was taken of our pescatarian family member, which was very much appreciated. We chose to also have Elvis provide us with a bar tender and we were glad we did. They took great care of us and remembered what our guests were drinking before they got to the bar. The staff arrived right on time and started prepping and they worked well together. Elvis read the energy of our family and broke the ice and set the tone for a perfect evening. Best decision we made!

Genesis B.

Married on 11/12/2021

Amazing !!!

Planning my wedding I had no hesitation to book Broward Catering ! I actually booked him even before my tasting because The customer service and the communication I received from day 1 was amazing all the reviews and good testimonies from all his clients JUST couldn't be wrong !!! AND when I actually got to taste the food I was blown away instantly and new all my guest would leave empty plates and that's exactly what happened. I've been to so many events with OTHER CATERING COMPANIES and heard everyone talking about how the food didn't meet expectations but that was def. not my guest case.. Thank you for executing all the catering as promised!!! In five years ill book you for my daughters quince I promise, hahaha unless somebody else gets married in my family or throws a big event! :)

Sharon B.

Married on 11/07/2021

Happy bride

Broward Catherers was a choice out of multiple vendors to cater my wedding. The decision to choose them was the best ever!!!! Broward Catherer the food was DELICIOUS ! From the taste to the presentation. Guests wanting to compliment the chef for the tasty and flavorful food. Broward Catherers showing up on time and having enough staff to expedite the meal to each guest timely from the hors d' oeuvre to the main course. The professional was outstanding. You all delivered exactly to my expectations. Definitely will hire you again.

Sheren

Married on 10/23/2021

Great experience!!

Overall Great food👌, nice workers, and my husband and I were served our dinner by the owner himself. His son was a great bartender and was very nice. Although I didn't have a great planner to properly coordinate my vendors, as a suggestion,(without it being negative cristism) I think you should double check with your planner/vendors who is in place where and when so there is no confusion about things you asked for. The owner Elvis did an exceptional job as my host at the last minute and helped me out in the end as my original host was terrible, and was fired at the last minute without my knowledge. Again, I appreciated when the owner did take over and help.

Molly F.

Married on 10/16/2021

Amazing!

Elvis was amazing! From the day I met him, he became part of our family. He is very personable and professional. He made sure that I got everything I wanted, from the passed hors d'oeuvres, 2 menu options, and even a late night snack of wings and fries. The food was amazing!! Everything went was delicious and my guests were happy. I couldn't have asked for a better caterer. I hope that this isn't the last time we work together. I would definitely hire him again for other events.

Monica T.

Married on 09/18/2021

Extremely delightful

Broward Catering provided excellent service for our wedding. We had a destination wedding in Fort Lauderdale, FL and didn't do any food tasting prior to the wedding. The food was exceptional and Elvis customer service is top tier! We will forever be grateful for Broward Catering being one of the vendors to help make our wedding the most memorable event of our lives!

Ty Marie

Married on 07/05/2021

Don't think twice, BOOK Broward Catering!

Saying that the food was wonderful is an understatement. From the moment that my husband and I met Elvis, we felt comfortable, we just KNEW he would deliver! We booked immediately after the tasting, and this was the first tasting we had. Elvis not only answered my 10000 calls, but he provided quick and efficient solutions to every concern I had. On our wedding day, our guests could not stop ranting and raving about the food! (I highly recommend the salmon). The wait staff were professional, nice, and attentive.

My wedding day was beautiful, and Broward Catering really came through and delivered for us.

Thank you Elvis!

Aminah Z.

Married on 06/20/2021

The Absolute Best Decision We Made was Hiring Broward Catering!

Elvis and his team were A1! We purchased catering for cocktail hour, our reception dinner, MC services and our DJ through Broward Catering! When I tell you it was the BEST decision we could've ever made! Elvis kept our wedding on time and moving along. Never a dull moment at all! All our guests loved Elvis, the food was amazing! And the DJ kept our guests dancing all night! Highly Highly Recommend! Quality & worth EVERY SINGLE DIME.

Curry S.

Married on 06/05/2021

Catering at its finest

Elvis and his team at Broward Catering is by far the best catering service in South Florida. Everything from the service to presentation all the way down to the professionalism in returning phone calls in a timely manner is truly a step above the rest. Absolute pleasure having Broward Catering serve at our wedding.

Lizette

Married on 05/29/2021

Fantastic!! Magnificent!! Amazing

My husband and I were looking for a cater that cook a delicious meal that represents both nationality. Elvis and his team did just that... The food was well presented and most of all Delicious!! It's has been days and weeks later and our guest is still talking about the food. Thank you Elvis and Broward Catering team. Dean and I can't thank you enough for catering our wedding! Looking forward to use you catering service again in the future!

Rachelle B.

Married on 04/15/2021

Service was Excellent

Service was over the top. I had 130 guest showed in the reception, everything was smooth.

Tarana S.

Married on 04/10/2021

Broward Catering

Broward Catering Services, did an amazing service at my wedding! They was on point from the beginning to the end. We also hired them as our coordinator ,mc,and wedding planning Ms.Silvia she was awesome thank you so much for your service. Elvis all my guess loved the food you provided and willing to hire you in the near future! Thank you from Mr.&Mrs.Catchings. ❤

Ingrid R.

Married on 04/04/2021

Pick broward catering!

Elvis and Broward Catering were an absolute pleasure to work with! I'll start off by saying that I postponed my wedding 3 times due to covid. Elvis worked with me with every single change, he was very understanding and accommodating. He checked in with me often and always seemed excited about my wedding. He made us feel special even though he has plenty of other weddings going on. Aside from the great customer service the food was absolutely delicious!!! our guests enjoyed it very much and even the pickiest eaters could not resist Broward Catering's delicious food. The Colombian empanadas that were passed around during cocktail hour were to die for!!! Thank you Elvis and team for everything!
Are you interested?
Send a message