61 Reviews
Recommended by 100% of couples
Quality of service

5 out of 5 rating

Average response time

5 out of 5 rating

Professionalism

5 out of 5 rating

Value

5 out of 5 rating

Flexibility

5 out of 5 rating
18 User photos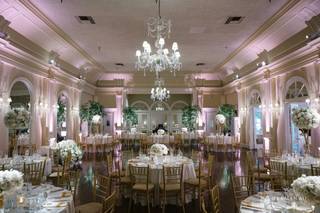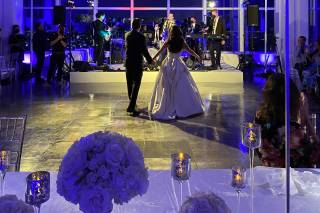 + 14

photos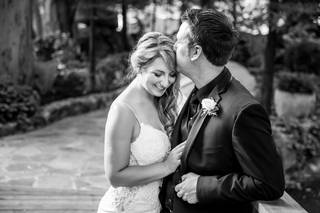 Viktor

Married on 09/10/2022

A magical full moon night that was in the cards!

Carole and her team made sure our wedding day was nothing but magical and helped us stay in the moment. Super professional and love her suggestions to help us make the best day not only for us but our guests. HIGHLY recommend! It was perfection!

Seth V.

Married on 06/18/2022

Highly Recommended!

Carole and Mina were absolutely fabulous planners. From our first conversation with Carole we knew that we were in great hands. The whole Bright Blue team made sure that we were 100% taken care of the entire planning process. They made sure that the wedding planning process was absolutely stress free and we were so lucky to have them as a part of our day! In particular, we had to postpone our wedding multiple times due to COVID and Carole and Mina renegotiated all of our vendor contracts and made the process extremely seamless. The wedding day went off without a hitch, every single detail was accounted for, and it was the best day ever! We had fabulous vendors and almost all of them independently remarked to us how much they love working with Carole and how lucky we were to have her - and we couldn't agree more! We have gotten countless amounts of positive feedback from our guests. We would highly recommend Bright Blue to anyone planning a wedding in the LA area!! Thanks so much Carole and Mina!

Alyssa V.

Married on 06/10/2022

Made My Dreams Come True

Carole was so great at making sure things ran smoothly on my wedding day! I couldn't have asked for a better coordinator. She was so professional and was able to make my vision come to life. She was so prepared on the wedding day, she literally had everything one could have needed; she even had an extra garter for me when I misplaced mine for the garter toss. HIGHLY recommend!!!!

Are you interested?

Send a message

Shelley P.

Married on 02/22/2022

Thoughtful, experienced and amazing people

We were so lucky that our friend Nicole had used Carole and the Bright Blue team for their wedding, and reccomended them to us! We could not have been more delighted with every aspect of our planning process. We planned a wedding in 90 days and could not have done it with out the team guiding us along the way. Their vendor recommendations are outstanding! Our photographer and DJ were BrightBlue referrals, and were as outstanding as Carole and team. They took every change and thought in stride and made sure our thoughts were heard while offering suggestions that elevated our thinking. Day of, I worried about absolutely nothing. I knew they had everything handled and everything was better than I could have imagined. I 100% recommend them to anyone planning a wedding, you won't be disappointed! My only disappointment is that I can't do it all over again!

Gabriella

Married on 10/23/2021

Spectacular

Carole and her team are nothing short of spectacular. We hired them about 18 months before our wedding in peak Covid times and they were there for us through the entire process from recommendations, to meetings, to styling advice, there was so much attention to detail we knew the team at Bright Blue Events truly cared about helping us have the most special day. Despite our best efforts and extensive planning, the week of our wedding we had a few Covid related hiccups but Carole took everything we were dealt with grace and made us feel so at ease. Our wedding day was great and it would not have been the same without Bright Blue Events, especially Carole, Michelle, Mina, and the other day of assistant. We are forever grateful for all their care, work, and energy!

Jessica

Married on 09/17/2021

The Best Wedding Planner!

Carole and Esther were amazing!!! We had a pretty long wedding planning (almost two years) due to COVID, and we were in contact with Carole from the beginning. She helped to keep us organized with every detail. We thoroughly enjoyed the planning process because of her.

Our wedding planning was very stressful due to a bad wedding venue; however, Carole ensured we got things done the way we wanted.

Carole worked with us the month of our wedding to finalize timelines, confirm vendors, run rehearsal, and of course, bring it all together the day of the event. We could not be happier with her service in helping us create a timeline that we felt good about and seeing how she turned our vision into a reality to make our ceremony and rehearsal perfect!

Esther, Carole's assistant, took care of our families and us by paying attention to our little movement and assisting us.

They both were super friendly and easy to work with. They ensured that anything we could have needed that night was taken care of before we even realized we needed something. We were not worried about a single thing the whole day, and they made sure that our wedding day was beautiful and perfect! We will definitely work with them again for our families and friends future events. We highly recommend them!

Cleo M.

Married on 09/10/2021

Best Wedding Planner Ever

Carole and Esther made our day so easy and special!!!! Everything was taken care of immaculately. Leading up to the wedding, Carole always promptly responded to emails and went the extra mile to help us with planning. She is very thorough and know all the in and outs of the wedding industry. I would definitely recommend her to anyone looking for a wedding coordinator. We feel so grateful that we found Bright Blue Events and used them for our big day!!!!!!

Michelle P.

Married on 09/05/2021

Fantastic time working with Bright Blue!

Carole and her team are absolutely fantastic! I consider myself lucky that we found her and her team - and they are worth more than double what they cost! From the start, Carole provided us guidance and remained a calming force throughout the entire process. She provided us with curated vendor list, and each vendor was FANTASTIC. She was the ideal liaison for the month of with each vendor and our venue (Red Bird), and then ran the event beautifully on the day of. Consider yourself lucky if she and her team are free on your wedding day!

Michelle P.

Married on 09/05/2021

Fantastic time working with Bright Blue!

Carole and her team are absolutely fantastic! I consider myself lucky that we found her and her team - and they are worth more than double what they cost! From the start, Carole provided us guidance and remained a calming force throughout the entire process. She provided us with curated vendor list, and each vendor was FANTASTIC. She was the ideal liaison for the month of with each vendor and our venue (Red Bird), and then ran the event beautifully on the day of. Consider yourself lucky if she and her team are free on your wedding day!

Laura M.

Married on 07/24/2021

Efficient and easy going!

Carole is the BEST. She made planning our event so easy and stress- free. She sent us curated recommendations with honest input at every stage of our wedding planning. Planning was a breeze because of how organized and efficient she is. Day of, she balanced all of the unique needs of our family members and made sure everything went off without issue. 100% would book again for event needs! Seriously, do yourself a favor and book Carole and the Bright Blue team!

Anne

Married on 07/17/2021

The best money from your wedding budget spent.

This was probably the best spent money from our wedding budget. There are lots of costs that go into throwing a wedding but Bright Blue Events was worth ever cent… seriously.

Carole was AMAZING and I cannot recommend her and her team enough. Whatever service you hire them for, I have no doubt that you'll be getting so much more than what you paid for. We hired Bright Blue Events as a month-of-coordinator but they went above and beyond for us since the beginning. Carole had relationships with some of our vendors already, which made communication easier. The vendors she hadn't worked with before, she was so professional and pulled everyone together into a unified team to make my wedding goals come true.

Like many COVID delayed weddings, our plans changed drastically over the year and a half it kept getting postponed. But Carole patiently and calmly lead us through it all. Even when I had lost any excitement for my wedding, she was a constant through it all. I still feel so thankful to her / lucky to have had her get us through the stress of planning a wedding. Also, she is just a lovely person and I would hang out with IRL!

Wedding planning has stressful parts for sure. Hiring Bright Blue Events to help you turn the wedding you imagined into reality without as much stress is a no-brainer.

Miji Z.

Married on 09/12/2020

10/10 level of expertise, care, and professionalism!!

I know this review is incredibly long but please read this if you are debating between wedding planners or if you aren't sure what working with a wedding coordinator is really like (because that was me!!)

I would give Carole and her team 10 stars if I could!! We booked her in 2019 for our wedding in 2020 and one of the questions I asked her during the initial consultation was how she handles unexpected situations and what would happen if for some reason we had to make drastic adjustments to our plans. Her answer was very professional and gave me confidence in knowing that she was experienced enough to handle anything that could be thrown at us. Well, we all know what happened in 2020 and low and behold, we had to postpone our wedding and pivot everything.

Carole has been a guiding light throughout the entire planning process and she's helped us stay calm and collected. Working with her has been a stellar experience from beginning to end. She's extremely responsive, gave us great advice each step of the way, recommended amazing vendors, and kept us organized and sane up until the big day.

The week of our wedding was hectic due to many of our guests canceling last minute. In the end, we weren't able to meet the minimum guest count for our venue and despite us having already committed to a final balance due, she helped us reduce our count at our venue which saved us a lot of money that would have otherwise gone to waste. She also helped us figure out a way to repurpose the signage we had already purchased so that we could coordinate around the new guest count without needing to redo our entire floorplan or reorder any prints. This is a great example of why it's so important to work with a professional planner!!

She created our timeline, helped us figure out the processional and recessional details, helped us with our floorplan, and knew so much about our venue that she would often answer questions I had before our contact at the venue had a chance to get back to us. Her level of expertise is unmatched.

But none of that compares to how diligent, caring, and detailed-oriented Carole and her team were on the day of the wedding. She and her 2 assistant coordinators went above and beyond to make sure that all we had to do was enjoy our day. These ladies executed everything to a tee. I wasn't asked a single question all day, I was catered to endlessly, and everyone in our wedding party including guests commented multiple times about how seamless the entire day was. Carole and her team WORK HARD. They were running around tirelessly behind the scenes like FBI agents with their headsets the entire time communicating with vendors, keeping everyone to our timeline, and making sure that me and my now hubby had everything we needed. Oh, at one point during the reception I went to take off my heels because my feet were hurting and one of her assistants appeared out of nowhere to help and brought me slippers!!! Also, towards the end of the night, her 2 assistants stayed behind to make sure that my new hubby and I had everything we needed and escorted us back to our room where EVERYTHING WAS ORGANIZED FOR US. Desserts were saved for us to enjoy, our gifts were left neatly in our room, flower arrangements were saved and our sign that our guests left notes on was propped up beautifully. The level of care and attention is unreal.

THANK YOU CAROLE AND THE ENTIRE BRIGHT BLUE EVENTS TEAM FOR PUTTING TOGETHER SUCH A MAGICAL DAY FOR US!!!

Angela H.

Married on 07/04/2020

Most Caring and Efficient Planner

This is about to be a long review because I truly cannot say enough good things about Bright Blue Events and how above and beyond Carole and her team worked on every single minute detail. Carole and her team were our month of planners with event design and vendor management help. Not only did Carole go truly above and beyond to help us postpone during COVID and help coordinate postponing our dates and contracts with every single vendor, but she was also consistently available for questions, thoughts, and ideas. My husband and my family love you and your team Carole and thank you again for sticking by our side during COVID postponement of a year at no extra cost or hoops to jump through and making our event even more than our dreams could have imagined. If it weren't for Carole, we would not have had the amazing wedding and memories that we did.
I don't think there was one time she didn't answer one of my questions within 24 hours. She was so communicative, direct, and organized. Carole is a GET IT DONE kind of planner and she goes above and beyond with care and detail. Throughout our whole planning process she was constantly available and worked seamlessly with our venue and other vendors. Weekend of, Carole truly went above and beyond again, and so did her team. From constant direction of navigating the rehearsal, scheduling the timeline to a tee (and keeping us on time), working with and successfully directing a crazy and all over the place bridal team and family members, to ensuring that my sister and matron of honor who last minute couldn't make it weekend of, was even included in the ceremony while having her on facetime virtually throughout the whole thing (carrying around an ipad with my sister on facetime). Carole's team constantly checked on me and my bridal party and family members and always made sure that we were okay and ran around the whole venue in 100 degree weather with masks on all night ensuring that everyone had what they needed and things were running smoothly. Her team truly made sure that things went flawlessly and had such a care and detail into every action they took. Flawless, seamless, and extremely efficient attention to detail and event execution. Would hire her on the spot again for any future event and cannot recommend her enough. Truly worth every single penny for the "Make it Fabulous" Package. We are so grateful for everything Carole did for us.


+ 8

photos

Adam S.

Married on 06/06/2020

Breathe a sigh of relief, you just found the missing piece to creating the wedding of your dreams.

If you do one thing for your wedding, it needs to be working with Carole and Bright Blue Events. If you do, EVERYTHING else will fall perfectly into place.

Carole's warmth and experience not only helped us effortlessly navigate our wedding month, but kept us sane for two years prior - including having to postpone our wedding at the last minute due to Covid! (An obviously stressful situation that was made so much better thanks to her guidance.)

Not only did Carole make wedding planning less stressful and more fun, she made sure we could stop the planning on the big day and remain present. We didn't have to worry about a single thing on our wedding day, and that was completely thanks to Carole and her team.

It was immediately clear that Carole knew exactly what she was doing in regards to every single aspect of the event. Her experience made it possible for us to trust her completely, allowing us to fully let go and know we were in safe hands. She answered every question we had with thoughtful, helpful responses, and brought up vital points that we wouldn't have even thought to ask.

Her vendor recommendations were lifesaving, and her insights into how to create a magical day were priceless.
Also, this was a "gay wedding," so anyone looking for someone LGBTQ-friendly will be beyond comfortable.

Feeling unsure about how you want your wedding to go? Carole will guide you.
Know exactly what you want for the big day? Carole will make it happen.

Honestly, I'm sad to not be working with her anymore now that the wedding is over. I need this warm, calming presence in my life daily!

Can't say enough great things, and so happy for everyone who has the pleasure of working with her to help make sure their event is a success. Give her a call today, and prepare to feel a sense of relief instantly wash over you.

Nicole

Married on 07/27/2019

Best Day of Coordination

My husband and I hired bright blue events for our July wedding. We selected the day of coordination package. Their day of coordination goes above and beyond any other day of coordination package. From the moment we hired bright blue Carole and her team were available for questions and suggestions via phone call or email. About a month before the wedding we had an in person meeting where we went through anything and everything that would we would need/would happen the day of the wedding. Our day of coordinator was also there for our rehearsal and the day of with two assistants. They were all very kind and there to help anyone who needed anything. If you are considering hiring bright blue for your wedding you should do it and you won't regret it.

Angela

Married on 07/21/2019

Best wedding planner any couple could ask for

Carole and her team were the best wedding planners any couple can ask for. We booked them for the full service wedding planning with two additional events. From the start, they've been beyond helpful and crucial in the planning process. We were planning our LA wedding from the east coast, so Carole's team help search and book wedding venue walk throughs for when we visited LA. Carole was with us for 1.5 days to look at these venues. When we were undecided between two, she was helpful in detailing the cost differences and negotiating with the venues on dates and booking process.

After we secured the venue, they made sure we were on track for every small detail, from invitations to florals. They helped us select vendors and even helped us negotiate lower prices for our wedding photographer. Our wedding venue required more work with renting chairs, tables, power generators, toilets, etc but Carole's team made sure everything was accounted for with a detailed timeline and vendor walk through. Since we were planning from a distance, they accepted packages for us and Facetimed us whenever we asked. It was such huge peace of mind.

On the day of the wedding, everything went by perfectly. Carole has such a calming presence and we are so grateful for her even keeled, thoughtful personality. Everything was so thoughtfully planned, including making sure we had some private time after our ceremony to reflect. They helped accommodate every request, and if anything went wrong, I had no idea. All our friends and family praised Carole and the wedding was a huge success.

So grateful for Carole and her team! Don't know what we'd do without her.

Bright Blue Events's reply:

Thank you so much for your kind words Angela & James! It was a huge honor to be a part of your wonderful gathering. Thank you so much for choosing us!!!

Allison U.

Married on 05/19/2019

Personable and professional

Carole and her team were amazing from the very first time we met for a consultation. She is so easy to talk to and we felt comfortable working with her right away. I am very independent when it comes to planning but Carole helped me get organized and gave us suggestions on things we never thought of. Our wedding planning was over a year long and when the big day finally came, Carole and her team delivered the wedding of our dreams. Thank you so much for everything!!!

Angela

Married on 02/18/2018

We could not be happier with Carole and her team (Brianna and everyone else!). Carole has the special ability to be calm and a boss at the same time. She has great vendor recs, is super responsive months before the wedding and most importantly, comes through on the day of. I have been in many weddings and have frequently felt like the coordinators were lacking / didn't care. Carole and her team are the opposite of someone who is just going through the motions of a job - she cares about her clients and goes above and beyond to make sure things go right. They shielded me and my husband from stress on the day of, yet dealt with any issues in an effective way. We got married this weekend and are still on cloud nine - largely because of Carole and her team's hard work to make the day perfect. THANK YOU for everything!!! We are so happy about our wedding and so grateful!

Lena

Married on 10/20/2017

Carole and Bright Blue Events was key to making our wedding a success! I seriously could not have planning our wedding without Carole. She is SO calm and flexible, it's amazing. She has everything down - starting with the rehearsal I could tell my wedding was going to be amazing because she was so on top of staying on schedule and making sure everyone knew what they were doing. She always had suggestions and advice and was also happy to work with people I found or wanted to work with. She stayed on top of every email, every vendor. I wasn't aware of 90% of the things that went on that day. She literally took care of everything, from start to even packing up our stuff at the end of the night. She recommended a florist that was exactly my style and I couldn't have been happier. Our wedding was at Descanso Gardens in Pasadena and I wanted the natural beauty of the garden to stand out, but I also wanted it to look elegant. I booked Bright Blue Events for decor and day-of help and Carole provided assistance, guidance, and recommendations every step of the way. She truly is amazing at what she does and I highly recommend her for any picky, high-strung bride with an annoying family. :)

Bright Blue Events's reply:

Lena, you are amazing, thank you for your kind words! It was such a pleasure to assist you & Kenley on your wonderful day. All of our Warmest Wishes :)

Sherry

Married on 09/01/2017

I hired Carole and Bright Blue Events to do day of coordination. However, she basically took over contacting and coordinating with the vendors I had hired about a month before the wedding--this made my life so much easier! She also took care of the floor plan, the timeline, and contact lists. In addition, for the services provided, the cost is super reasonable. I had such a great experience working with Carole and her team. Carole is organized, responsive, and an overall calming presence-which is super important on the big day. On the actual day of, Carole, Kat, and another team member made sure that everything ran smoothly and I wasn't aware of any problems throughout the evening--that's how you know that they are good at what they do! Really, having Bright Blue Events lifted a weight off of my shoulders and allowed me to enjoy the day. You won't regret hiring them for your wedding!

Alexandra

Married on 04/23/2017

Carole and her team are amazing! I found her through Wedding Wire and instantly felt that Carole's experience, patience, and calm attitude would be the perfect fit for my wedding planning process. I did the 3 month coordination package and it was a great choice. Carole helped me all along the way with questions and advice. Carole and her team carried out the wedding day beautifully and helped us have the best day of our lives. I would recommend her services wholeheartedly!

Bright Blue Events's reply:

Thank you so much Alexandra!!! It was an absolute pleasure to assist you with your wedding! All of Our Warmest Wishes!!

Kim

Married on 09/18/2016

Hiring Bright Blue Events was the single best wedding decision I made (besides of course saying yes to my now-husband's proposal ;)). After interviewing numerous coordinators, I hired Carole and her team as my Day-of-Coordinator, and could not be more impressed with their services.

I was not the easiest bride--I probably emailed Carole almost every single day over the past year, and she always responded promptly and with the most helpful answers. Carole and her team were my rock throughout the past year, and I could not have pulled this off without their amazing support! Even though they were technically only Day-of-Coordinators, I felt like they were with me every step of the way. They really do go above and beyond. And they have impeccable taste and know the answers to everything.

A few weeks before my wedding, Carole and team completely took over with my vendors, sending them timelines and reminders and making sure everything was ready to go. This allowed me to focus on last-minute getting ready and spending time with family.

And the day of, oh my gosh, they were INCREDIBLE! Carole and team had everything looking insanely gorgeous by the time we arrived and ran the event seamlessly. I had an awful issue with my officiant who showed up late and acting crazily, and Carole even managed to find a creative way to fire him mid-ceremony and put in a back-up, without any of my guests realizing what had just happened! (Yes, this really happened!) Carole seriously saved my wedding day and made what could have been a disaster the happiest day of my life.

I am sooooo thankful for Carole and her team, and cannot recommend them enough. If you're searching for a wedding vendor, believe me that you've found the absolute best in Carole and Bright Blue Events!!!!

Morgan

Married on 09/03/2016

LOVED LOVED Carole and her team. Carole has the perfect personality, is so creative and perfectly captured the wedding of my dreams! THANK YOU!

Nina

Married on 07/15/2016

I wish I could give Bright Blue Events, Carole , Leah and her team (especially Michelle) more than 5 stars!

My husband and I met with a few wedding planners and knew early on in our meeting with Carole that there was no one else we could possibly go with. We hired Bright Blue Events (BBE) for day-of coordination services for our wedding just last month (07/2016) and I can say with confidence we owe the success of the event to Carole, Leah, and our day-of coordinator, Michelle.

When we booked BBE for day-of coordination, I expected to hear very little from them between our initial meeting and rehearsal day, save for a check-in here and there. I couldn't have been more wrong. Carole and Leah were helpful and available through out the whole planning process. They were quick to answer any kind of question we had about planning for our wedding. Carole always remained calm, cool, collected and wildly creative. Her suggestions and recommendations were on point because she listens to you and has a genuine interest to understand exactly what you're looking for and how to make it happen in the best way possible while staying within our budget. Leah, I wish I had someone like her to help in my everyday life! Leah is attentive, organized, responsive and incredibly kind.

When friends and family kept asking my husband, myself, our wedding party, and our parents why we didn't look or seem stressed, it's because we had the BBE team on our side. It's a testament to the great work that BBE does. If you are planning a wedding or any large event, please save yourself the headache and hire Bright Blue Events!

Thank you Carole, Leah, Michelle and the BBE team for all of your hard work. We are incredibly grateful to have had you all on our side so we could truly enjoy our day and live in the moment celebrating our wedding!

Rachel

Married on 05/28/2016

We hired Bright Blue Events for their Day-Of Coordination package for our wedding at Calamigos Ranch on May 28th, 2016, and we couldn't be happier! Carole and Ryan answered every question we could've come up with before we even thought to ask. We met with them several times coming up to the wedding to go over details, and Leah was always manning the emails, taking care of every last thing. They were so organized on the day, and were able to keep everything running perfectly, while making everyone feel comfortable and taken care of. I can't even tell you how many people came up to us and told us that they had never seen a wedding run more smoothly than ours - Bright Blue is to thank for that! Seriously, couldn't do better than Bright Blue!
Are you interested?
Send a message