112 Reviews
Recommended by 99% of couples
Quality of service

4.9 out of 5 rating

Average response time

5 out of 5 rating

Professionalism

5 out of 5 rating

Value

4.9 out of 5 rating

Flexibility

5 out of 5 rating
26 User photos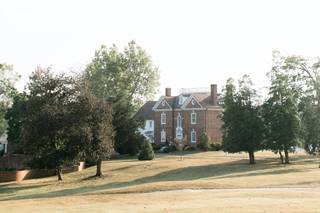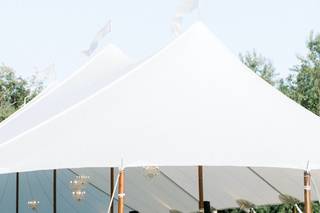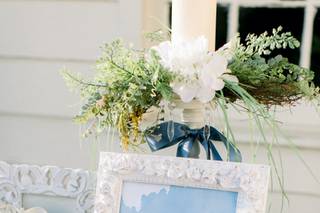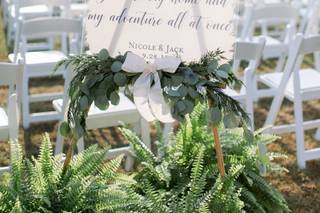 + 22

photos
Girlygoat123

Getting married on 07/01/2023

Great day-of coordinator

Anjie was awesome! I would highly recommend her as a day-of coordinator. She kept everything running SO smoothly. Thank you!

Stacey L.

Married on 05/14/2022

A+ Day of coordination was a must and wow did Anjie step up and handle it like the professional she is.

My daughters wedding was last Saturday and we hired Anjie as a day of coordinator. She was there more than just the day of abs went above and beyond that day to make my daughters wedding day the "best day ever"! Anjie put in a 15 hour day and was there for any and all things! She's not only a great wedding planner but just an awesome person all around! I truly enjoyed working with her and she meshed so well with our family! Can't recommend her enough and trust that you will enjoy working with her as much as we did!

Blaine D.

Married on 12/31/2021

Anjie Henry/Blue Canary Events

Don't think twice-hire Anjie now! She is amazing. Truly couldn't have imagined the day without her and her help. Not only is she fantastic at her job, she is a wonderful person! She went above and beyond what her job entailed. You need Anjie!!

Are you interested?

Send a message

Tricia

Married on 12/04/2021

Rebecca was great to work with

Blue Canary, specifically Rebecca O'Donnell, were great to work with and extremely helpful while we navigated rescheduling our wedding due to COVID. Rebecca always had helpful advice and recommendations when we were stuck and had no idea what we were doing. She was on top of all the little details that we hadn't even thought of (who knew you needed a cake cutting song). Day of, she made sure everything ran smoothly and on time. There is no way things would have gone as well as they did without her assistance. We would recommend her to all of our family and friends.

Molly H.

Married on 09/25/2021

Blue Canary/Anjie is the BEST!

If your budget allows for a coordinator, you will NOT regret going with Blue Canary and if you can get Anjie, even better. She truly is the VIP! We hired her as a month-of coordinator, but then the pandemic hit and we postponed twice. She helped us with so many things over the 2-year planning process, in addition to coordinating with our vendors the month before. When our wedding day finally arrived, Anjie ran our rehearsal, then took care of all of the little details on our wedding day - including setting up and taking down all of the decor, bringing us drinks, having us stay on track with timing and being on top of every little thing. She is truly amazing! AND I didn't see her get flustered once, I mean wow. She took care of everything, which allowed us to really sit back and enjoy. We couldn't be more thankful for her and her services!!!

Irene W.

Married on 01/08/2020

Great experience with Rebecca O'Donnell

Our wedding was a fusion of two cultures - South Indian and American. Rebecca held it all together across our many vendors, kept the whole event moving in a timely manner and held true to our requests, even if other vendors forget. Would completely recommend her over & over again!

Kim L.

Married on 09/28/2019

Wow! We Couldn't Be More Impressed!

My daughter's wedding was at Mt. Harmon Plantation, a beautiful historic mansion on the Sassafras River in Cecil County. It was a big property and the event was spread out over 3 locations. The wedding was on the lawn in front of the house, the cocktail hour was in the Boxwood Garden behind the house and the reception was in a tent up on a hill by the carriage house. These 3 locations were far enough apart, that managing all the details and ensuring that everything ran smoothly was difficult at best. Our wedding planner was the owner of the company, Anjie Henry and she was outstanding! In addition to the size of the property, there were other unforeseen circumstances that made Anjie's job even more difficult. Anjie was professional, efficient, competent, and thorough, all while maintaining a smile on her face! She saw to every detail and anticipated some issues that we would never have thought of . Everything about the day was perfect and much of that was due to Anjie!
Not only was our day everything we could have hoped for, but the planning process the month leading up to the wedding was so much easier because Anjie was involved. Our wedding was over 200 people and we had to rent almost everything we needed for the event. Anjie helped us coordinate all of the details, and she was available to chat or help with concerns anytime something came up.
Overall, our experience was very positive and we truly can't say enough about Anjie and Blue Canary Events. Our daughter's wedding was a huge success and we could never have pulled it off without Anjie and her expertise!

+ 17

photos

Michelle N.

Married on 06/29/2019

Worry free wedding day!

Anjie at Blue Canary Events was amazing to work with. She was my month of coordinator and made sure every detail was settled. She called each vendor and made sure each vendor knew exactly what to do so I didn't have to spend all month on the phone. She worked seamlessly with my photographer and band to make sure everyone was working together. She made necessary adjustments to make the day perfect! I recommend this company 1000%

Marisa

Married on 05/18/2019

Couldn't have done it without Anjie!

In an attempt to save money, I had planned to attempt everything myself. At the request of the groom (who wasn't much interested in planning) I gave in, and we opted to hire a wedding planner for the 'month of' services. I spoke with a number of planners, and Anjie seemed friendly, approachable, and unfazed by our nontraditional idea, and even lack of a clear picture of what we wanted. Even prior to the month of, she would reach out to see if we had any questions, needed recommendations, advice, etc. She was able to help us avoid a few disasters (we didn't even THINK that getting a bus might be difficult, and had planned on doing that last, until Anjie pointed out it was prom, graduation, and Preakness weekend!!) Furthermore, I ended up with pneumonia about a month before our wedding. Anjie put together a timeline for us, took care of details, and asked us to look it over (which I didn't, I just told her it looked great!!!) Needless to say, it was. When some things then came up on the day of, Anjie went with it, kept everyone informed, and everything went smoothly! We couldn't have done it without her, and would recommend her without reservation to anyone looking for a month of planner... and even to those who aren't! :)

Matt

Married on 10/03/2018

Fun, VERY HELPFUL and focused/supportive

Blue Canary was amazing. Rebecca was responsive, hard-working, and SO HELPFUL. I was against a wedding planner at the start of the process, but it's hard to overstate what an amazing job she did. For example, we were overwhelmed with finding a venue (esp. at our price range), and she had a list of 10 places that were roughly in our price (some over, some under). We looked at them, figured out what we liked/didn't, and she came back with another list based on our feedback. I think we looked at around 25 places in the area overall, which was so helpful. She was also very helpful about keeping us moving and focused on the things that MUST get done.
She was also our day-of coordinator, and there were several issues that we only heard about after she had dealt with them (smoothly, quickly, and without an hassle). She was amazing!
She also seems to know everyone in the wedding business, which was great for working with vendors. Lots of long-time friends there!

Kai

Married on 09/15/2018

OUTSTANDING!! It was a real pleasure working with Ryan and Delaney on our wedding day! They made quite the impression on our guests, as several of them said it was the best run wedding they had ever had the pleasure of attending. Both my wife and I plan events as part of our job responsibilities, and it could have been easy to say "Let's try this on our own". But having Ryan, helped fill in all the gaps and details we would have missed. He was so completely and thoroughly prepared, and program timing was exceptional. My wife had an early mishap with her dress train getting stained from walking during our first look, and Ryan and his team had it cleaned and crisp before the ceremony. Last but not least, Ryan's buoyant personality, and infectious smile, make it impossible to not to have fun working with him! Whoever has the pleasure of working with Ryan and his Blue Canary Team in the future, will be gaining a new friends. Ryan, Delaney, thank you.

All our love,
Kai & Lindsey

+ 3

photos

Rebecca O'Donnell is AMAZING! She took over our wedding from our initial planner who is expecting a child. She picked everything up and just ran with it. She is incredibly detail-oriented, but her best quality is that she's very honest. She'll tell you her advice and opinion, but then always respects your decisions and does everything in her power to make your vision happen. She is a great choice! Rebecca, we love you!

Julia

Married on 06/23/2017

We absolutely loved working with Felicia from Blue Canary! We had initially hired a different coordinator from Blue Canary, but when she unexpectedly had to move for a new job, Blue Canary offered us the chance to switch to Felicia. At first, we were nervous about switching to a new person only a few months out from our wedding date, but Felicia was so professional and immediately put us at ease. Felicia took care of so many details in the month leading up to the wedding and on the big day- everything from setting out table decorations to picking up 150 cupcakes to cleaning up flowers at the end of the night. She was a calming presence who made us feel so confident that our special day would run smoothly. Felicia is a big reason that our wedding turned out just as we hoped and imagined! I would highly recommend Felicia and Blue Canary to anyone planning a wedding in the DC area!

Emilee

Married on 10/07/2016

Rebecca at Blue Canary was our day-of-coordinator for our Chesapeake Bay wedding in October 2016. I can't express enough how much my husband and I are proud to say that we had her as the ringleader extraordinaire of our wedding day. She brings so much to the table. Not only does she have the best sense of humor, but she is a true professional. She is easily one of the hardest working people I have had the pleasure to work with. When Rebecca signs on to manage your event, she is all in. She takes care of every detail that is important to you and so much more that never would have crossed your mind.

You'll see repeated in all of the reviews on this page that the entire Blue Canary team are highly regarded in the DMV as being the best of the best. This is the opinion of countless couples before us, basically any vendor you talk to in the region, and of course, ourselves. They have their process down to a magical, seemingly effortless science. And yet, the company's approach still feels intimate and personal. Blue Canary's coordinators truly and deeply care about all of their clients, and I think that is just such a tremendous and wonderful attribute to share company-wide. All I can say is that I highly recommend saving room in your budget to hire Blue Canary. It will be the best money you spend on your day.

Sarah

Married on 09/17/2016

We hired Rebecca 0'Donnell as our wedding planner to work with us on our wedding prep all the way up to the big day.  She was indispensable and worth every penny!  It helped so much to know that there was a professional keeping us on track, who was there for help, suggestions, advice, tips, moral support, etc.  Rebecca helped us with the big projects and then we tackled the smaller projects ourselves with her guidance.  She also emailed us monthly to-do lists, so we could feel like we were on target and accomplished, getting a manageable chunk of tasks completed each month. I honestly do not know how the wedding planning process would have gone without Rebecca and Blue Canary Events. Many of our guests said ours was one of the most beautiful, romantic, and well-planned weddings they had ever attended! Thank you, Rebecca!!!

Brian

Married on 06/25/2016

Blue Canary (specifically Rebecca) provided day-of coordinator services for our wedding, and I can't emphasize enough how amazing Rebecca was and how much her incredible expertise, knowledge, organization, and level-headedness helped us not only on our wedding day, but also in the month leading up to the wedding. Without Rebecca, I really believe our wedding would've been something of a disaster. She was exceptionally thorough in creating a timeline and helped us consider and plan for literally dozens of things that we would've never thought about.

I won't lie, it was actually my wife that wanted to hire a wedding coordinator at the outset (I didn't see the value initially and figured we could handle it ourselves), but I was wrong. From our very first meeting with Rebecca, before we'd even hired her, she was already making suggestions and it was abundantly clear that we were working with someone who had immense knowledge about what needed to be done, along with a strong commitment to finding out exactly what we wanted to happen during our wedding. For lack of a better example, Rebecca was the artist who took our rough suggestions for a painting and made it into a beautiful finished product.

She also knew almost every one of our other vendors (she's got that much experience in weddings), and had a great rapport with all of them, which speaks volumes to the kind of work she does. Our experience with Rebecca was so great that we've since become friends with her.

I'd recommend Blue Canary, but specifically Rebecca, to anyone without hesitation.

Selam

Married on 05/28/2016

Anjie was the perfect planner for us. We're both engineers, highly organized and probably pretty demanding :-) and she was definitely our perfect match. Highlights on why we loved her, in addition to just loving her personality:

1. OPEN MINDED. We met with a lot of planners before we met Anjie and found that some of them were stuck in the cookie cutter wedding traditions. We appreciated her open mindedness and enthusiasm for our unique ideas. In fact, she went way above and beyond to help us realize some of our ideas, like offering to receive air shipments of orchid leis from Hawaii for our guests and storing them in her refrigerator the night before our event. Who does that??? She never really felt like a vendor, she felt like an ally in helping us create and execute our perfect day.

2. ORGANIZED PROBLEM SOLVER. There was nothing that Anjie didn't anticipate and handle. She was the consummate problem solver. Need to cut the ribbon off your flowers 3 minutes before your ceremony starts? She's on it. Temperature suddenly shot up 30 degrees? She's on it. Guests show up awkwardly early? She's on it.

3. PROFESSIONAL. Everyone loved Anjie, from our multiethnic relatives who spoke little English, to our vendors (some more organized than others). In fact, when some of our vendors heard that we were working with Anjie, they expressed their relief and seemed more willing to work with us on some of our constraints.

Don't overthink this decision, you'll love working with Anjie and you need to preserve your brain cells for the millions of decisions you'll make over the next few months, like what shade of white you want your plates to be, lol. Good luck and have fun.

Anjie, we'll see you at our vow renewal planning meeting in 2026 :-)

Rebecca

Married on 05/14/2016

We would not have been able to have the amazing wedding we had without Blue Canary Events. Anjie and Laura (with help from Cassie) took care of EVERYTHING, including things I hadn't even thought of. They kept popping up throughout the day, just when I would start to worry about something, and solve whatever the problem was (or, more often, have already solved it). They made decisions for me when I just couldn't even deal with them on the day of the wedding (inside or outside with the crazy weather!), and executed plans perfectly. And they dealt with the 8 billion kids we had in our wedding very smoothly, and the kids all loved them! They worked closely with our florist to ensure that the reception area looked beautiful, including consistently relighting candles and putting things back up that were blown over by the INSANE wind!!! And at the end of the night, somehow they took care of everything and got it in one place so that it was an easy load up the next day. This team is AMAZING, and I can not recommend them enough!

My husband and I cannot say enough good things about Rebecca from Blue Canary Events. She was responsive, helpful, accommodating, and most of all made us feel calm and organized. We never worried that we had forgotten something because we knew Rebecca always had our backs. And she wasn't afraid to be honest with us, so if we had an idea that wasn't going to work, she explained why and always had a better alternative. Rebecca would also respond within minutes to our MANY emails, and never ever made us feel like we were bothering her. We hired Rebecca as our wedding coach for our May 2016 wedding, and her vendor referrals were such a help! We loved everyone we worked with and never felt like we were being taken advantage of. Plus, Rebecca went above and beyond her contracted responsibilities and really helped guide us through the whole process. We couldn't believe how smoothly everything went at our wedding and it was all thanks to Rebecca's excellent planning. Not to mention that she managed to pull our wedding together flawlessly while planning her own wedding at the same time! We cannot recommend Rebecca or Blue Canary Events more highly!

Liz

Married on 10/10/2015

We engaged Rebecca from Blue Canary as the "Month of" Coordinator for our wedding. Initially, we didn't think a wedding planner was necessary, but my Mom convinced me and my husband and I agree it was absolutely the right decision and great value for the money. We had already picked most of vendors by the time we started working with Rebecca, but she was really helpful in providing suggestions on DJs, hair and make-up (both companies and specific stylists she had worked with). In the months leading up to the wedding, Rebecca was always available on email for a quick question and she was our go-to resource on all things wedding. There are ton of little things that you don't realize go into making a wedding and Rebecca made every detail was covered - from the day of timeline to the placement of tables at the reception to the moving of all the photos and signs from our hotel to the reception and back. And when things didn't go right - Rebecca was cool under pressure. We got stuck in a elevator right before our ceremony and Rebecca was immediately contacting the fire department and venue staff to get us out and calling her assistant coordinator to make sure our guests were informed of the issue at that right time. Our timeline for the night obviously got pushed back, but Rebecca handled it all gracefully and she made sure we had plenty of time to eat, drink, dance, and just enjoy our wedding. Rebecca also really got the more interpersonal part of wedding planning/coordinating. She made a point to understand all the various family dynamics and made it her top priority both right before and the day of the wedding to make sure my husband and I were stress-free and not dealing with logistical questions from our guests. You end up spending a lot of time with your coordinator and Rebecca was fun person to hang out with too! Rebecca was a great coordinator and I would recommend her and the Blue Canary team to anyone that wants to fully enjoy their wedding day!

Grace

Married on 09/25/2015

We had Anjie as our wedding coordinator and it was one of the best decisions we made. Our wedding was more than we could have ever imagined and it went off without a hitch because of Anjie. Anjie was a dream to work with - from helping us find vendors to sorting out complicated logistical issues to taking over the details of the day itself. On the wedding day itself, we were able to enjoy every moment of it because we knew that Anjie had every last detail taken care of. Beyond how good Anjie is at her job, she is also just an amazing person and that made all the difference. We can't thank Anjie enough.

Laurie

Married on 09/05/2015

Rebecca at Blue Canary came recommended to us by a friend, and she completely exceeded every one of our expectations. We booked her about a year in advance, and during the next 12 months she responded promptly and helpfully to every email we sent, from photographer recommendations to worries over how big our wedding party should be. She has an extensive knowledge of DC vendors and is 100% committed to using her experience to help create the wedding that YOU want. Everything on our wedding day went perfectly, thanks to Rebecca and her assistants coordinating with all our vendors, keeping the schedule on track, setting up (and cleaning up!) all our DIY displays, and delivering us cocktails :) And on top of all this, she is a warm, lovely person with an awesome sense of humor about everything. I can't recommend her, and the others at Blue Canary Events, highly enough!!

Kat

Married on 06/20/2015

I can say with certainty that without Rebecca's professional, responsive, open, and spot-on guidance, our wedding would not have been a fraction of what it was. When we met Rebecca for the first time, we had already gathered most of our vendors and needed some help bringing it all together. With my busy work schedule, and less than 6 months to go, we needed someone experienced and trustworthy to bring it all together. The "month-of" planning package was right up our alley. Not only was the price right, but even before the "month-of," we could reach out to her by email for anything-- recommendations, advice, opinions-- and get a response in minutes. When our ceremony musicians quit with only a month to go, Rebecca sprung into action, and we had a variety of excellent new groups to choose from. The day of, not only did everything go wonderfully due to Rebecca's expert handling, she took care of everything so me, my husband, and our family could relax and enjoy the day. Rebecca just simply rocks.

Dave

Married on 04/25/2015

We knew from the very start that we had a perfect fit with Anjie Henry as coordinator for our Big Day. As we found with several of our vendors, in her we feel that we gained not just a pro – but an actual friend as well.

Even a seasoned pro at times can be daunted by the literally hundreds of moving pieces and mishmash of various personalities that must come together and align perfectly for a drama-free wedding. But she expertly tackled each hiccup that arose and ensured that our day was seamless from start to finish – so well that we never even learned of most of the obstacles until two weeks later when we returned from our honeymoon.

Anjie went out of her way to be accommodating throughout the planning period, she worked well with every member of our wedding party and offered us plenty of great ideas to help achieve the vision we had. So that by the time our day finally arrived, we were relaxed and fully confident that our event was in good hands. We knew beyond any doubt that we would have the best outcome possible with the circumstances we had, and that no one could have done it any better. And that's the very best you can hope for, from any wedding coordinator. Well done, Anjie!


Liz

Married on 11/29/2014

Finding ourselves in a rut with all of the day-of details, we contacted Blue Canary Events 3 weeks before our wedding. Anjie was available for the day of our wedding and was amazing to work with. She helped us to coordinate our rehearsal and created a timeline for the entire day. She also took over setting up all of the little ceremony and rehearsal odds and ends (e.g. favors, aisle runner, rings, etc.) Anjie truly made the entire process go smoothly.

Anjie was very communicative all throughout the process. She was very organized, extremely professional, extremely upbeat, and was a calming force during the last-minute jitters and wedding gown hem disaster. We could not have done it without her. We highly recommend Anjie to anyone!
Are you interested?
Send a message