39 Reviews
Recommended by 100% of couples
Quality of service

5 out of 5 rating

Average response time

5 out of 5 rating

Professionalism

5 out of 5 rating

Value

5 out of 5 rating

Flexibility

5 out of 5 rating
13 User photos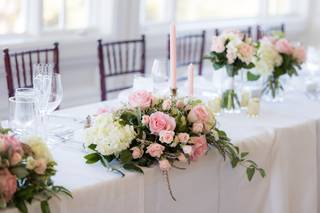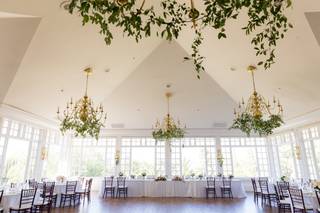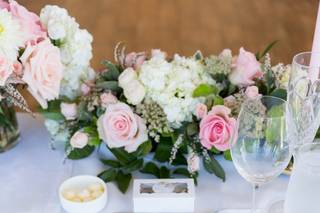 + 9

photos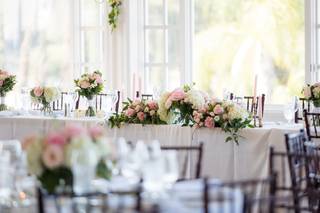 Stephanie S.

Married on 10/15/2022

Flawless Wedding

A recently married coworker recommended Kellene and Betty Blue Events to me for my wedding. I'm so glad I hired them! I purchased the "month before" package, and everything worked great. Kellene coordinated with my other vendors very well, made timelines, and just kept the pressure off of me for the month leading up to the wedding. It was perfect, and made the wedding-planning experience so much easier with much less stress. The prices are reasonable, and so worth it. My wedding day went down without a hitch. The entire team made sure the day moved along, was timely, and that everything was as I wanted it. I highly recommend this power team to help make your wedding dreams come true!

Betty Blue Events's reply:

Awe! Thank you so much for the sweet words Stephanie! Your wedding was awesome and I can't wait to see the rainbow kiss photos! What a great benefit to all the rain stress!

Tsukiko J.

Married on 09/25/2022

Seamless Experience

Going into wedding planning, I wasn't sure of what I wanted my wedding to look like. I didn't necessarily have a vision, and I was hoping the wedding planner I ended up with would just take the reigns. It's not that I didn't care about my wedding, but I just didn't have anything in mind and I felt totally lost. However, Kellene helped me create a wedding that actually included pieces and styles that I liked. I think before meeting her, I believed that people had their own style, and then apart from that, they had their own wedding style. I didn't know that my own style could become my wedding style. She helped me incorporate styles and themes that I liked into my wedding flawlessly and everything came together beautifully. I was in my last year of nursing school and graduated a few weeks before my wedding so to say I was stressed and needed her help was an understatement. Kellene is organized, on time, and made sure to plan the wedding I would enjoy and never pushed me to make decisions that I didn't feel comfortable making. The week leading up to the wedding, I was incredibly stressed out, but seeing her work her magic and delegating tasks to my family members in an efficient and professional manner helped to ease some of my worries on the big day. Kellene truly is a professional and I could not recommend her enough. She is one step ahead of everything which is what you want in a wedding planner and has plenty of experience. My parents and close family members were also impressed with her professionalism and all enjoyed working with her. Choosing her as my wedding planner was probably the best decision I made in my wedding planning process. 10/10!

Sarah S.

Married on 08/06/2021

All Around Outstanding

Kellene and her team at Betty Blue Events are highly experienced, knowledgeable, and organized. My husband and I worked with Kellene for about a year to plan our dream wedding. Kellene took the time to make sure that everything, down to the smallest detail, was planned and executed the way we wanted. I cannot thank Kellene and Betty Blue Events enough for their outstanding professionalism and attention to detail.
Our wedding was everything we hoped for and it is all because of Kellene's wedding expertise.

+ 3

photos

Betty Blue Events's reply:

Oh! Sarah! Thank you so much for the sweet words! I loved getting plan your beautiful wedding together! You will forever be my vision of "classic elegance" in a bride! Xoxo Kellene

Are you interested?

Send a message

Cody C.

Married on 05/02/2021

Campbell Wedding

I could not imagine going through this process without Kellene and her team. This past year was quite a rollercoaster and we are so thankful we had Kellene along for the ride. We experienced postponing, changing venues, updating number of guests and more! Her service attitude and guidance was second to none. The day turned out to be just as magical as we could have ever hoped. If you are contemplating a planner, stop thinking and reach out to snag her up! Highly recommend.

Katie A.

Married on 04/03/2021

Best Coordination in the Industry!

Every bride has her MUST HAVE vendors and Betty Blue Events was an obvious decision when it came to hiring month of coordination. Aside from Kellene's talented eye for design, communication made planning our wedding with her seamless. 30 days out from the wedding day, she was able to jump right in and pick up the pieces I missed and carry out a successful timeline for executing the most magical day. 3 dates and 3 venues later due to the pandemic, Kellene was a rockstar every step of the way! Thank you, Betty Blue Events, for making our day shine. We could not have done it without you!

Tina A.

Married on 10/23/2020

We couldn't have done it without her

To say I could not have done this without Kellene is an understatement. I was one of those who didn't really have a clear vision of what I wanted for my wedding and one of those who had no idea how much work was involved in planning one. Kellene was able to listen to me, to get to know me, asking all the right questions, and giving me all the right suggestions, guiding me so that I could finally envision what I wanted and helping me see how detail by detail it would unfold. She gave me her opinions, but with facts and examples, so that I could make the right decisions. She narrowed down vendors based on my needs and helped coordinate back and forth with them, taking so much of the stress off of me. All of this to say she was amazing. But when the pandemic hit us just a little over 2 months away from our end of May wedding in 2020, she took amazing to another level. With so much confusion and unknown, she became my rock. When we finally realized that we had to reschedule, she reached out to all our vendors, coordinated with all of them, working out new contracts. And then she repeated this all over again, when we had to reschedule yet again. She did all of this without skipping a beat, never a complaint, not a sigh, nor a hesitation. She constantly checked in with us, talked to us, really helped us feel as though we had someone supporting us through all of it. Just a couple months out from our 2nd rescheduled date, we finally decided to change gears and move forward with a micro wedding at then end of October, going from a 150 person event and shifting everything down to an intimate 24 person event, she dove in and again worked everything out with our vendors, going back and forth getting revised contracts, doing her best to work with them to make things fair and right for everyone. She then sprang into action re-working our original plans for set up and decor and revising them so they'd be perfect for our now smaller event. She was there the day of, but honestly, we were so wrapped up in how perfectly beautiful everything turned out that we hardly noticed her there (in a good way!), she became part of the day, floating in and around the event, making sure everything was going smoothly. She was always right there when I needed her, and always magically had in her hand whatever it was that I was looking for, like she already knew. Our wedding day was everything we wanted and more. Looking back I don't thing we would have changed anything if we were given the chance, and there is no doubt in our minds that it was all because of Kellene. It's clear she loves what she does and loves the couples she works with. I have tears in my eyes just thinking about that perfect day, thank you so much Kellene.

Betty Blue Events's reply:

Thank you so much! I absolutely loved getting to work with you guys! Even amidst all the chaos! xoxo
Kel

Patricia C.

Married on 05/05/2020

Kellene is the best; I miss her already!

While planning my wedding, my friend from work asked me if I was getting a wedding planner/ coordinator. I informed my friend I was not. She looked at me like I was crazy. She told me about her wedding coordinator and how awesome she was. I kind of shrugged at the idea, but looked up Kellene. I started to read her reviews and they were all perfect. I realized, "umm yes! I want her!" I had no clue what I was thinking not initially hiring a wedding coordinator. Kellene was literally my best friend for almost 1.5 years. She listened to my frustrations, complaints, and even the "good news" on wedding planning. She went out of her way to contact people for me! I trusted her with everything! She even chose my wedding invitation! She knew exactly what style I wanted my wedding to be. She perfected it. Kellene is seriously the best. I miss emailing her!!! Lol. There were several times throughout the wedding process where I wanted to rip my hair out, but Kellene brought me back down to earth lol. Thank you Kellene for everything that you have done. I could not have had a perfect wedding without your expertise and you doing EVERYTHING for me. You truly are one of a kind

Morgan J.

Married on 10/12/2019

Look no further, Kellene is your girl!

I do not know how I would have planned my wedding without Kellene! She was everything you could ask for in a planner – incredibly detail oriented and organized, with a warm and friendly personality. She is very passionate about her job, and wanted the best for our wedding day. My husband and I wanted a very unconventional, festival-inspired wedding and Kellene was on board to make our vision come to life right from our first meeting. Our wedding had everything from fire dancers to numerous cues for confetti, choreography, a flash mob, an art car from Burning Man and she took on all of these elements with positivity and excitement. She helped us with everything from finding wonderful vendors like florists, rentals, a cake, a DJ and caterer...walking though our location and giving us great ideas for layout and flow, creating a timeline, corresponding with our site rep and vendors and taking care of all of the details so that we could focus on other things. She looked out for our best interest in every situation. For example: Our wedding venue was managed by a very quirky and difficult site rep, and our venue needed a lot of maintenance & tlc to make it wedding-ready. I'll never forget doing a venue walk though with Kellene. At one point she turned to us privately and said "Tell me everything here that you don't like so I can bring it up for you". I loved that she had our backs and spoke on our behalf to make sure our wishes were taken care of. She is a dream come true to work with, and she will do everything she can to make your special day run smoothly. She is amazing!!

Betty Blue Events's reply:

Awe!! Thank you so much! I love love loved getting to know you two and bring such an awesome wedding to life! Xoxo

Paul

Married on 06/02/2019

Best, stress-free experience for a perfectly planned wedding

I approached Kellene with Betty Blue based off other reviews here, and I am so glad we did. She was absolutely amazing! I already had a pretty solid vision for my wedding and wasn't sure I needed a wedding planner and coordinator and could do it myself... i couldn't have been more wrong. Her knowledge, contacts, professionalism, experience and taste level were instrumental in helping us achieve our dream wedding. Kellene, thank you so much for everything!

- Paul & André

Pandhita

Married on 05/12/2019

Kellene was amazing!

Kellene was so amazing to work with. She made us feel at ease and as in control as possible about the huge task that is planning a wedding. She is very knowledgeable and had so many great ideas for our wedding that we didn't think of! All the vendors she recommended were so easy and professional to work with. We love Kellene so much and would highly recommend her for anyone looking for a great wedding planner.

Betty Blue Events's reply:

Awe!!! Thanks so much, Pandhita! I loved getting to work with you two! You were awesome to work with! Xoxo

Stephanie

Married on 02/09/2019

No Regrets

I knew from the very beginning I wanted a month-of-coordinator for my wedding. I'm definitely a hardcore planner but I didn't want to deal with tying all the loose ends the final month leading up to the big day. That's where Kellene came in and I am so happy that she was able to help ensure things run smoothly all day and night. She is so easy to talk to and her positive and optimistic attitude was definitely what I needed. When I ran through ideas with her, I really appreciated her suggestions and helpful changes. It was clear she had a lot of experience working weddings and whenever a little hiccup or change came up, she was instantly there to remedy the situation and ease any potential stress from building up. Our wedding day was so special and Kellene and her assistant were a big part of helping make sure our vision came into fruition. I got really lucky that she was the first coordinator I contacted and she happened to be super wonderful. Kellene is worth every penny and even if you're a Type-A personality like me, she will be the perfect person to pull through and reliably finish out the remaining tasks at hand. If you're indecisive of whether or not you need/want a wedding coordinator, the truth is, no one ever regrets having one. So get one and make that person Kellene!!

Jessica

Married on 12/02/2017

Kellene and her team at Betty Blue Events were essential to helping me and my now husband plan our fantastic wedding! Everything went off without a hitch and exactly as we wanted it and the best part is that we didn't have to worry about anything on our wedding day, we just got to enjoy ourselves which was wonderful. I am not a creative person so getting her advice and suggestions on wedding design were really helpful for me. And being able to provide suggestions for all vendors and set up meetings also helped us save so much time since we both work more than full time jobs. She was always professional, responsive and flexible with everything. She thought of details that hadn't even crossed my mind. It was just such a relief to know there was someone helping to make sure everything was thought of and taken care of. Our wedding was truly perfect and it wouldn't have happened without Kellene and her team so thank you all!

Joni

Married on 07/22/2017

Kellene was so professional and easy to work with from the very beginning. We hired her to be our day of coordinator which I didn't realize exactly what that was until she became my go to person the last month. She was definitely not just a day of! I felt like she put her everything into making sure all my hard work came to life! She did my timeline, contacted all the vendors and set up my whole wedding which turned out even better then I could have imagined thanks to her and her assistant Cassie. I would not have been able to do it with out them. I valued her suggestions and trusted her completeley which is hard for me to do. She is just someone you feel instantly comfortable with and trust. I would hire her over and over and recommend her to anyone! Thank you for everything you did Kellene!

Betty Blue Events's reply:

Thank you so much, Joni! We LOVED working with you! Your powers of organization even impressed us! XOXO

Katie

Married on 06/24/2017

I cannot say enough wonderful things about Kellene and Blue Betty Events. Our wedding was literally everything my husband, our families and I ever hoped and imagined it could be.We loved working with Kellene and so appreciated her professionalism, attention to detail, and perfection.

We were not originally going to get a coordinator due to our budget, but it ended up being the best money we spent- (Kellene actually even helped us save money in the long run with her knowledge of vendors and the industry!).

We really believe our day would not have been as successful (or fun for us) without Blue Betty Events. We highly recommend Kellene and her company!

Betty Blue Events's reply:

Awe! Katie, thank you so much! I so enjoyed getting to know you and your families, and loved being a part of your wedding! All my very best for you both!
XO
Kellene

Kameh

Married on 03/25/2017

Kellene is a very organized and professional wedding planner. She is classy all the way. Our wedding was a definite success because of her hard work and involvement and we definitely owe it all to her.

Betty Blue Events's reply:

OH! Thank you so much, Kameh! It was so nice getting to work with you two! You were such a gorgeous bride!!!

XO

Amy

Married on 12/10/2016

We hired Kellene for her month-of wedding coordination services. She was great to work with and we highly recommend her! We always felt like we were working with an expert who could answer our questions and refer us to the right vendors. Our meeting with her a month before the wedding was very helpful - we rambled about all our plans, ideas, questions, and family drama and she gave us suggestions and formulated the indispensable day-of timeline. She was also available via email any time for questions throughout the year starting when we hired her.

Kellene and her assistant set up and coordinated everything at our venue as we got ready at our hotel. If anything went wrong, we never found out because Kellene took care of it.

Her assistant Cassie was excellent and very professional. I was so glad she was there too!

Peter

Married on 09/18/2016

Kellene's the best of the best! My wife and I must have interviewed over 30 wedding planners before we finally decided on Betty Blue. Some were meh, some were like 10 emails per month only, and some made us wonder why they cost an arm and a leg. After listening to Kellene and hearing how she plans wedding, picking Betty Blue was honestly the best decision we ever made regarding the wedding. She was there for us every step of the year long process. We probably asked way more questions than she bargained for, but she was so professional, courteous, and also of course had all the answers!

Kellene helped us pick our other vendors who were also just as awesome. She even went with us to pick out venues which was great since we were having a destination wedding! She helped narrow down the choices of all the vendors. She pretty much did everything for us and we didn't feel overwhelmed at all from the wedding planning. If we tried to plan the wedding ourselves, we wouldn't have gotten close to how great it turned out. The value was great and since we got some discounts from our other vendors, why not pick a wedding planner :D

Our wedding guests are still gushing to us about how nicely executed the wedding was, how great the decor was, and how great the music was (recommended by Kellene), how pretty the flowers were, and how amazing the other vendors were. It's always the tiniest little things that people remember and on that important day, everything was perfect and that was all due to Kellene. When they asked "how did you guys come up with this and that", we responded Kellene!

With Kellene by our side (and maybe yours) before, during, and even after the wedding, we felt so comfortable and taken care of. Thanks so much again! You're amazing!

Betty Blue Events's reply:

Awe! Thanks so much Peter!!! It was so wonderful getting to work with you both, but more so getting to know you and becoming friends! Congratulations and hope to see you soon!

Ali

Married on 08/06/2016

Kellene was amazing! She was there every step of the way and very patient throughout with a changing wedding date and indecisive bride :) The couple of times I started to feel stressed a quick talk with Kellene quickly put me at ease. Her recommendations and ideas were always on point. The wedding was beautiful and the entire day went very smoothly. Kellene went above and beyond and even walked my dog during the reception! Kellene is extremely organized, creative, kind, and receptive. Highly recommend her!

Betty Blue Events's reply:

Awe!! Thank you so much, Ali! That is so nice to hear! I loved working with you and Joe...and Lily....getting a little dinner break with her was one of the highlights of my day! The other had to be teaching Joe how to help you stand and sit in your gown for the ceremony....that dress was to die for!

XO
Kellene

Melanie

Married on 11/01/2015

We were not going to hire a month of coordinator, but our venue required it. We found Kellene at the San Diego Wedding Bazaar. We are so happy that we "had" to have the month of coordinator. It took soo much pressure off of us, knowing that she would take care of so much. Kellene created a perfect timeline for before the wedding, during the wedding and after the wedding. She communicated with all of our vendors letting them know what was expected of them. She also was there for every possible detail, including giving my daughter a mint before the "first look" to having chalk to cover up a stain on her dress before the ceremony to having a tissue ready for me right before I had to walk down the isle. She was perfect in every way!! I have two more daughters and I definitely know who I will be having for the wedding coordinator at their weddings!

Kat

Married on 10/03/2015

Oh Kellene, where do I even begin? You fixed things I didn't know were broken (and I'm sure I'm still none the wiser about half of what you did). You asked the questions I didn't know to ask. You negotiated prices and offerings when other vendors didn't plan to budge. You stretched our bar tab into two events and got us things we didn't even pay for. You fixed our centerpieces. You made a missing PA reappear right on time and even had a playlist ready for cocktail hour when we hadn't thought to supply one (thanks for nothing, The Knot wedding planner checklist, ha!). You made sure we had a good flow from one part of the event to another. You helped build the photo booth backdrop the morning of the event (omg). You made sure we ate, drank, and made our way to the photo booth and cake. You kept our loony ideas organized. You planned our wedding to perfection.

Holy moly woman, you are a genius. You are a goddess. We still, STILL talk about you to everyone we know when we gush about our wedding. There is not a single part of our wedding that would have gone as planned without you. Not one part.

Everyone needs a Kellene at least once in their lives. Best decision we made in our entire wedding, outside of actually choosing to get married. We are SO grateful for you.

Betty Blue Events's reply:

Awe!! Thank you so much! I love love loved getting to know you two!!!

Xoxoxo
Kellene

Kellene was wonderful to work with. They were experienced and made the day of the wedding so much easier and less stressful for us. She's very detail oriented and professional.

Geri

Married on 10/31/2014

My partner (now wife) and I had been engaged for four years—promising to each other that we wouldn't get married until it was legal in the state of California. Well- the laws changed in 2013 and we started planning our wedding. As we weren't sure when or even if we were ever going to get married, neither of us was at all prepared for starting the process of planning a wedding.
We were very lucky to have met Kellene from Betty Blue Events at the Bridal Bazaar about ten months before our wedding and we hired her for full service coordination. There were many things about Betty Blue Events which we immediately liked including Kellene's common sense approach to staying within a reasonable budget but the number one thing that stood out to us was her exquisite taste and just from seeing her booth at the Bazaar- we knew she would help us have a beautiful wedding.
Over the course of the planning process, Kellene met with us several times and provided us with extremely valuable expertise, including fantastic vendor referrals and cost saving suggestions. She made sure she understood our vision for the wedding and then helped us to fill in any gaps, further ensuring to us that our wedding would stay true to this vision.
Needless to say, our wedding turned out to be beautiful. However, I do want to point out that we didn't fully appreciate until we saw on the day of our wedding-- how tirelessly Kellene was willing to work to ensure that everything went smoothly and we were able to enjoy our wedding without any stress or worry. We received many compliments from all of our guests stating that they thought our wedding was perfect. We very much agree- perfect. Thanks Kellene. Accordingly, we highly recommend Kellene and Betty Blue Events.

Betty Blue Events's reply:

Thanks so much, Geri! We LOVED working with you and Amy, you two are such an amazing couple and I was honored to be a part of your wedding!

Kellene was fabulous in planning our wedding and reception. She handled just about everything and it was perfection.

David

Married on 10/04/2014

As the groom I was reluctant of the additional cost of a wedding planner. I was pleasantly suprised however. My wedding ended up having several logistical issues because of our exclusive location. Kellen and her staff were very accommodating and professional. She above and beyond our expectations and we truely could not have done it without her!

Betty Blue Events's reply:

Thanks so much for the kind words, David! Always nice to hear we convinced another groom! All my best to you and Corinne!

Kel

Shannon

Married on 08/16/2014

To say that Kellene and her team at Betty Blue Events created the perfect wedding day for me and my husband feels like an understatement. The day turned out a hundred times better than we could have ever dreamt and it was because we had Kellene helping us from the start. She thought of every detail and made sure all the vendors did each of their jobs perfectly. Kellene has exquisite taste and recommended great vendors (our videographer Beautifully Cinematic Films, Sumi's Oven wedding cake, True Photography, Platinum Party Rentals), gave all kinds of recommendations for bridal/groom apparel and other details (décor/timeline/transportation/rehearsal dinner/hair & make up, etc…We highly recommend the full service coordination, there are a million details you and your future spouse probably don't know about until you start planning. Kellene is the best!!

Betty Blue Events's reply:

Thanks so much, Shannon! It was so fun working with you two! I loved your approach to make guest enjoyment the #1 priority, it really made for a wonderful day!
Are you interested?
Send a message