71 Reviews
Recommended by 96% of couples
Quality of service

4.7 out of 5 rating

Average response time

4.8 out of 5 rating

Professionalism

4.8 out of 5 rating

Value

4.8 out of 5 rating

Flexibility

4.8 out of 5 rating
63 User photos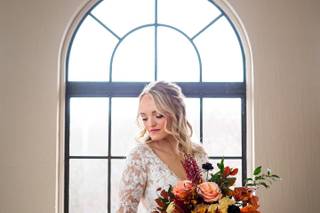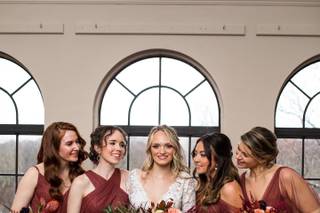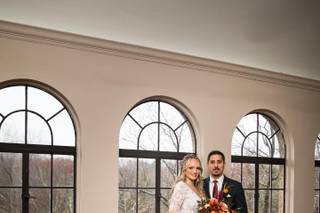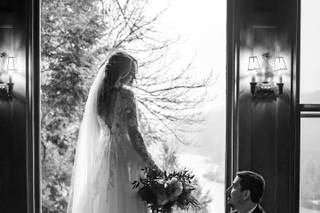 + 59

photos
Kristen

Married on 11/11/2022

The best venue and best team!!

We are so beyond happy with our decision to book with Arrow Park. We toured this beautiful venue back in 2021 and knew the second we stepped onto the property that this was where we were going to get married. There is so much beauty and character throughout the property and such a unique space compared to the typical wedding catering hall. We worked with a few different team members but our coordinator was Santino and he was AMAZING!! Our wedding was on 11/11/22. It was a hurricane and there was torrential downpour all day long. I was set in my ways and wanted to have the reception in the courtyard for our party of 90 people. Santino and his team worked all day and evening up until the ceremony drying and making sure the tent looked perfect. I am forever grateful to Santino and the team. He also dealt with our vendors and made sure they knew where to set up. He also never showed concern or stress to me, so I never felt an ounce of concern which was much appreciated. Santino literally saved the entire day! Des also had a smile on her face the entire time and made sure to keep the guests happy. All photos were taken inside the mansion due to the rain, but there are so many gorgeous rooms in the mansion that it was totally fine and photos came out beautiful! Our ceremony was in the main room in the mansion and it was stunning!! All of the guests were blown away at how beautiful the mansion was. We had our friends stay over with us the night of the wedding and it was so convenient to just head upstairs to bed after the party. Arrow park was one of the best decisions we made and we are so thankful to Santino, Des and Kelsey for making our wedding absolutely perfect.
Photos by Cassondre Mae Photography

+ 7

photos

Jenny

Married on 07/30/2022

The best venue for our special day!

Arrow Park is wonderful and we had such a beautiful day celebrating! The staff is super friendly, accommodating and flexible in helping us plan a year in advance and for the day of. Arrow Park is such a great venue because there are so many different locations all in one. Our favorite part was we were able to take the rowboat out to get great pics after the ceremony by the lake! Thanks for making our day awesome!

Photos by Morgan Taylor Artistry

+ 2

photos

Jamie S.

Married on 06/11/2022

A fairytale!

The staff at arrow park is so lovely! They really helped make my day one for the books! Even though there was a number of staff changes throughout the process everyone I worked with was friendly and knowledgeable! A big shout out to Johnny and des for being there the day of and making sure everything worked out perfectly!
My only suggestion is have a day of coordinator just to keep everything on track we did not have one and we were pulled in a number of directions and ended up serving dinner a little late!

Are you interested?

Send a message

Heather S.

Married on 05/22/2022

Our Dream Wedding Executed Beautifully

It was during the venue search process when I drove onto Arrow Park's property for the first time. As soon as I turned off Orange Turnpike and onto the property, I knew this is the place I wanted to get married. It had blown away any other property I previously visited. We booked a micro wedding and had the cocktail hour and reception in the mansion due to impending weather (the manager made the call to have the cocktail reception indoors even though we preferred everything outdoors and they were right! It POURED during dinner so we were grateful for their expertise) - months later, people are still talking about how great the property was. We took pictures around the property before the event started and there were SO many great options for backdrops. We hired a one man band to play during the event and he moved easily thru the venue and kept the music going for our 4 hour event (Sami Eldebs - everyone is still talking about him too!). Rosco from Love and Rosemary catered our event (he works with Arrow Park) and the food was INCREDIBLE. I still think about it occasionally. We rented out both cottages for our families to stay in after the event (we went 4-8pm) and continued to spend time with them late into the night - no need to find another place to continue the party! My wife and I stayed in the mansion for the night and the attendant on duty drove us back and forth from the mansion to the cottages on a golf cart to make it easier for us - AMAZING. It was one of the best nights and we can't say thank you enough to Des - she was so nice and helped the whole day go off without a hitch.

Caroline H.

Married on 04/30/2022

The MOST PERFECT place for a wedding

This place was absolutely magical. We had our wedding here in late April and the staff and venue were perfect. Everything worked out extremely well and we wish we could have stayed for longer and longer. Brittany is such a queen at her job and we could not have asked for a better venue.

Sandy D.

Married on 11/14/2021

Baby Shower

The venue as pictured is absolutely beautiful. We had a 50-60 person baby shower in this magical autumn setting! Our guests thoroughly enjoyed the view of the glistening lake as well as each of the beautiful rooms for dining and lounging. The ceramic antique fireplaces were awesome! Staff helped us decorate the main dining room beforehand which was a huge help. Will definitely book here again! If I ever get married, I would like to have my wedding here.

Ciara S.

Married on 09/12/2021

Pretty fantastic


From the first phone conversation to our big day Britney was so helpful and happy to be a part of it.
The grounds of Arrow Park are a hidden gem for the Hudson Valley. So many great places to take pictures and enjoy the beautiful surroundings. The cobble stone mansion was loved by all. I had guests stay overnight. The kids said it was like being in a castle. I did an early September wedding. The weather was perfect. My guests told me it was a magical place. If you're looking for that rustic but classic vibe this is the place for you. Ask what's included tho. I had to bring all my own stuff in. It can get a bit pricy, but it was worth it.

+ 3

photos

Casey R.

Married on 08/21/2021

The Arrow Park staff was friendly, professional, and accommodating.

Arrow Park mansion was a perfect place to have my daughters' Sweet 16 party. The location had something that each twin enjoyed, and the evening was very special.

Julia Z.

Married on 07/02/2021

Arrow Park, nothing short of exceptional!

Our experience at Arrow Park was nothing short of INCREDIBLE!! There is no other setting like it. It offers a beautiful array of unique space for parties of all sizes. From its gardens, to it Mediterranean style mansion, to your very own private lake. What more could a person want for a perfect venue?! When you first enter Arrow Park's Estate you are greeted by its enchanting driveway, with tall trees that escort you all the way up to the mansion. You can't help but feel like you're in the French Riviera. The mansion itself, is nothing short of a fairytale. It is perched up high on a hill that oversees a private lake. Inside there are lake views, grand fireplaces, balconies galore, a sunroom and a library. It really makes the perfect setting for any occasion. It also has 12 bedrooms that can accommodate you and your guests.

Arrow Park has a lovely garden (for ceremonies), a private beach (for your after-party/bonfires or a giant pitched tent) and a pavilion (that can serve as a Plan B space if Mother Nature calls for inclement weather). But if you want to switch it up, you can, because of their flexibility. They really work with you! When you have an event at Arrow Park, you have the entire property all to yourselves. Which is very nice if you're looking for that intimate feel. You are guaranteed, no party crashers! One of the greatest perks Arrow Park offers, apart from its privacy, is that there is not shut-off time. Meaning you can party till whatever time you like!

Arrow Park comes with their very own liquor license and special tailored packages which is nice because you don't have to go looking around for liquor vendors. As for food, Arrow Park allows you to choose from a list of their excellent caterers (trust me, you want a list, shopping around for top notch caterer is exhausting. They did the dirty work for you!) You won't be disappointed with Love and Rosemary or any of the other caterers on their list. They also recommend excellent vendors, Dj's, photographers and florist. Make sure to go to at least one of their Bridal Shows. Each vendor has worked with the Arrow Park team and as a result, our experience with the vendors was streamlined and above par.

Like the property, there is no other staff in the world like the ones at Arrow Park. They are exceptional! Where do I even begin? Des, Brittney, Tom, Johnny, Santino…the list goes on and they never miss a beat. Concerned about every detail, they really listen and implement your requests to perfection. They go above and beyond every time; and anticipate every concern! Did I mention it was a monsoon on my wedding day and they made sure that rain did not stop my parade. We couldn't have asked for a more accommodating staff. We were 1000000000% satisfied. If you want a venue and staff onsite that will take stress away and help you to customize your dream day, these are the people, and this is the place for you. Look no more! You will blow people away with a wedding/event here and you will be so grateful for this decision!

Thank you to everyone at Arrow Park for knocking our wedding day out of the park. You are Simply THE BEST!


Tracey

Married on 06/20/2021

Fairytale Wedding

We held our wedding here yesterday and it was nothing short of magical. Arrow park is an absolute gem. The beach, tree lined path, mansion, courtyard. Everything! Is amazing!
Like any bride I must've gone through a million venues and read so many reviews. Arrow park is it. The people here are amazing. They took care of us every step of the way. We also had back of the house catering and Lb entertainment and we couldn't have asked for anything better. Our families stayed the night at the mansion and could not stop raving about how lovely everything and everyone was. If you're looking for romantic nature vibes, definitely check our arrow park!

Stephf826

Married on 11/10/2020

Phenomenal Venue

From the first email to Arrow Park I knew this was going to be an amazing experience. They made the whole wedding easy from start to finish. From booking day to the wedding I did not worry about one thing. Our goal was a smaller intimate wedding with our closest friends and family. The mansion on the property was the perfect fit. They went above and beyond for us and all our guests.

Sarah F.

Married on 10/17/2020

Great Experience, Even Nicer Staff!!

My fiance and I have been searching for a location to take photos in after our wedding was postponed for October 17th. We are still getting married and wanted a location with a similar "vibe" to our venue we are holding our reception at next year. We found Arrow Park for our photo location and fell IN LOVE and to top that off Stephanie and the General Manager we beyond accommodating to our situation and we cannot wait to get there after our church ceremony to take pictures!!!!

Rhonda N.

Married on 10/10/2020

Luxurious & Private Estate with Exceptional Staff

Arrow Park and its staff are a dream.

We planned an intricate three-day celebration involving several events. Brittney and the Arrow Park team made it all happen seamlessly. We took advantage of the gorgeous, spacious locations Arrow Park had to offer. From the lake to the beach to the Philosopher's garden to the courtyard to the mansion, each inch of this estate property is beyond stunning in day and night. Brittney, our event coordinator, exhibits unparalleled attention to detail and patience. Stephanie, who gave us our tour, is clear and communicative. The entire team exemplifies professionalism – they execute perfectly.

If you are looking for a luscious private, elegant estate for indoor or outdoor use, immediately book your tour with Arrow Park. They truly made our wedding feel like a fairy tale

Liz W.

Married on 09/26/2020

Amazing venue and wonderful team!

Where do i begin?! Not only is arrow park stunning but the team there was awesome as well! We booked with Stephanie back in 2018 after visiting once and falling in love with the property. She was so helpful and accommodating when it came to dealing with the whole covid situation, and thankfully the property was so expansive we were actually able to move the entire wedding outdoors with Stephanie and the event coordinator, Brittney's, help. Brittney was the most attentive, funny, and caring coordinator a girl could ask for! So helpful in every single situation that could've possibly occurred our wedding weekend. I have nothing but kind words for everyone there! Being a covid bride was so stressful and these ladies and the whole arrow park team really went above and beyond for our special day. Thank you for making our day the most amazing experience we could wish for!

Kelsy D.

Married on 08/19/2020

Gorgeous Venue

Arrow Park is an incredibly beautiful venue! We had an intimate wedding in August and were extremely happy with our decision to have it at Arrow Park. Every minute of our day was perfect--from getting ready in the beautiful bridal suite in the mansion, to taking photos by the lake, and a wonderful reception under string lights in the courtyard. One of my favorite aspects of this venue is the versatility! There are so many perfect spots throughout the property to get great photos, and multiple options for ceremony/reception. One of the best perks was being about to stay overnight in the mansion with a few of our guests! Leading up the day, Brittney helped us organize everything and she did an awesome job! She really got of sense of the type of couple we are and did a perfect job of coordinating a day we would be happy with. The day of, the staff was incredible and did a great job of keeping everything running as smoothly as possible. We are so grateful for our perfect wedding day!

Kristen G.

Married on 11/16/2019

A Fairytale Dream

My husband and I got married at Arrow Park on 11/16. We worked with Stephanie at first and she was incredibly professional, honest, flexible, and a true pleasure to work with. She responded every email in a timely manner, and was always there to help us in the planning process! When we got closer to our wedding day, we worked with Angela. Angela was our coordinator for the day. She made sure that all of our questions were worked out leading up to the wedding, was very responsive and helpful, and also wonderful to work with! It was a bright, sunny, 32 degree day but we loved every minute of it. We only had 60 people total, including my husband and I. Therefore, we were able to have the whole wedding in the mansion. It was an incredible experience. I felt like we were in a fairytale. The view of the lake from the mansion was beautiful. Angela and her team decorated better than I could have pictured when I dropped off everything. The place was clean and well kept. Our guests had a wonderful time - one even mentioned that this was a million dollar wedding! After the reception, we had a bonfire by the lake. We didn't think much people would stay considering how cold it was, and that we had a small number to start with. It ended up being a huge hit and plenty stayed and it was the perfect night to warm up by the fire! Being able to golf cart around was also a huge plus for us, as well as our guests that needed assistance with getting around. The day went so fast we were shocked. It was great to be able to crawl back up into our rooms that night and still be able to take it all in the next morning. I highly recommend Arrow Park!! We would do it all over again in a heartbeat if we could! Thanks for making our dream wedding come true.

Tamar

Married on 11/09/2019

A wedding straight out of Pinterest

When looking for a venue, I didn't want the typical banquet/catering hall wedding that I've been to a million times for weddings or other events. So I searched hard until I found Arrow Park an hour and 45 mins away from me but totally worth it. One thing I didn't like about the traditional catering/banquet hall venues is that they felt like a wedding factory, my husband said a car dealership.
Stephanie and the staff at Arrow Park don't make you feel that way, they are genuine and not forceful they are willing to work with you.
The property itself is amazing and unique. It was in the middle of what my husband and I wanted, I wanted a rustic bohemian glamor wedding ala Pinterest and he wanted a mansion almost fairy tale like wedding. Arrow Park holds its own as such a majestic property.
We stayed at the mansion Friday to Sunday Morning and the entire weekend was beautiful.
If you are looking for a venue, you can stop looking, this is the place.

+ 21

photos

James S.

Married on 10/12/2019

Relaxing, beautiful & accommodating

Our daughter had her autumn wedding at Arrow Park. Everything from staff to accommodations, food to surroundings were superb. The bridal party stayed in the mansion for two nights. My wife and I stayed in an Arrow Park cottage (I am guessing that we got a bit more sleep than "the kids" did). Stephanie, Julia, Desdamona and Angela and the whole of the Arrow Park staff were remarkable. The catering by Love+Rosemary was more than delicious. We had use of the entire estate from Friday-Sunday. The convenience and lack-of-stress of not having to leave the grounds can not be understated. Arrow Park includes a mansion situated high above a beautiful lake. There are gardens, the lake, a beach, with many wonderful (and some quirky) sights to be explored if you have the time – all surrounded by protected forests. This is not your regular "parking lot to banquet hall" wedding venue. It is spacious, beautiful and simply a wonderful property to visit and stay at. I highly recommend Arrow Park, and thank everyone there for making our daughter's wedding so unique and memorable.

Joann L.

Married on 09/29/2019

Beautiful and unique venue

My daughter got married at Arrow Park on 9/29/19. It was a beautiful wedding and all the guests loved the venue. The grounds are stunning. There are so many beautiful photos that can be taken there. We had a small wedding of 60 guests and had a buffet in the great room of the manor house. It was such an intimate setting.
The staff was wonderful and no request was a problem. Stephanie, the sales manager was just wonderful. So helpful with any questions you may have. Kaitlyn, "the day of" coordinator did such a fantastic job making our vision come to life.
You will be sorry if you don't visit this venue and have a look!

Caitlin

Married on 09/29/2019

Everything I Dreamed Of

Arrow Park Manor was an absolutely breathtaking and incredible venue to get married. From the start, the warmth of Stephanie, the manger, made me feel very welcomed. Stephanie was wonderful in going over the details, including assuring me they would be happy to host our more intimate wedding (~60 guests) and that the entire mansion grounds would be ours for the wedding. Another added bonus was finding out the mansion was available for the evening for out of town guests to stay in. The location of the mansion and its grounds are absolutely stunning. Our wedding was September 29th and the fall foliage and scenery created an amazing and romantic atmosphere. Our day-of coordinator, Kaitlyn, was also equally amazing and helpful and made sure there wasn't a single detail overlooked; she was fantastic at keeping everyone organized and on task so our ceremony could start without a hitch. She had every detail nailed down and the wonderful Arrow Park staff transformed the venue into everything I dreamed of when planning my wedding. All of the staff members were exceptionally polite and friendly. I really do not have enough words to rave about how amazing Arrow Park and the staff were. I highly recommend!

Lauren

Married on 09/21/2019

Such an amazing venue!

This review is long overdue!  My husband and I got married at Arrow Park in September 2019, and we couldn't have asked for a better venue.  Arrow Park is so unique and beautiful, and the options are endless for where you could hold your ceremony and reception - the property has a garden, an amazing mansion, and even has a lakeside beach area.  

The venue also has overnight rooms which made it easier for us to get ready with our whole wedding party and parents under one roof.  We ended up staying at Arrow Park for two nights and had the rehearsal dinner by the lake with a bonfire the night before the wedding, which made the festivities all the more special for us and our closest friends and family.  Our ceremony was in the garden, followed by the cocktail hour at the mansion, and had an outdoor reception in the courtyard with dancing back in the mansion.  This allowed us to maximize the variety of spaces Arrow Park offers.

Stephanie and Kaitlyn made the planning process so seamless and the day went by smoothly.  They were so patient with my numerous questions and multiple visits to Arrow Park during the year of planning the wedding :)

I highly recommend Arrow Park - it is such a special venue surrounded by nature.  It was truly the dream wedding that my husband and I were envisioning and we would not have changed a thing! 

Brittany

Married on 09/14/2019

Exceeded our expectations!

We had an amazing experience at Arrow Park. It's a gorgeous venue and our guests gave us so many compliments about how unique and beautiful it was. Stephanie was so helpful, responsive and fun to work with! We highly recommend Arrow Park!

Nicole

Married on 08/24/2019

Best Wedding Ever

We had our wedding at Arrow Park on 8/24/19 and it was absolutely perfect. Stephanie was extremely helpful and accommodating during all the pre planning and Kaitlyn was the best coordinator I could have asked for. The venue, as a whole, is stunning. The gardens where the ceremony took place were so green and the plants, bushes/flowers were perfectly landscaped and so beautiful. The mansion was honestly my favorite part of the grounds. It's so rustic and unique- our guests took so great pictures here and loved it. We had our cocktail hour here, but our head count was over 100 we had to have our reception in the pavilion. I didn't love the space because the rest of the grounds are so green, rustic and beautiful and the pavilion was a little dated, but with Stephanie's help, I had the ceiling draped and my florist helped spruce it up as well. We even had our after party down at the beach- our dj played some music and we roasted s'mores and hotdogs- our guests loved it! Overall-5 star experience and I would highly, highly recommend the venue.

Kristina

Married on 08/10/2019

Joy and dragonflies

Arrow Park Lake and Lodge is so full of gentle love and magic that everythings practically hums with it. My husband and I are both from Europe but due to my parents health travel restrictions, we had to look for a wedding venue close to NYC. We had looked at cool-industrial venues in Brooklyn, mansions for rent in Manhattan, and other assorted offerings, but nothing felt as magically fitting into place as when we drove into the tree covered tunnel of Arrow Park's drive. The staff, Stefanie and Kaitlyn are uber professional, warm, and go above and beyond no matter what the planning or the day itself throws at you. Having family and the wedding party stay at the mansion with us felt like an old world weekend great house party. Post wedding, a lot of the guests commented how many dragonflies flitted about during our wedding ceremony by the lake and how special the place felt to them - we couldn't agree more. Thank you Arrow Park!

Joy S.

Married on 07/13/2019

Fantastic weekend!

My husband and I had a wonderfully magical weekend at the mansion. Our wedding weekend started with a fun bonfire on the beach with beer and wine on Friday night. It's a great casual spot for a welcome party and our guests loved the atmosphere. The wedding ceremony was in the garden which was such a pretty romantic setting. We only had about 60 people at our wedding so we used the mansion for our cocktail hour and reception. The mansion does not need much in terms of decoration because it's so charming in appearance. Our guests could not stop raving about how beautiful the surroundings and the mansion were and some of the guests who stayed even swam in the lake earlier in the day. It was so nice to stay in the mansion and have close family and friends stay with us. It made the day that much better and easier. The staff was so kind, professional and hardworking. Nikki, our coordinator, was very sweet and attentive to our needs. She helped make the weekend an awesome success. We used one of the in house caterers (love and rosemary) and they were fantastic as well. We had such a great experience and made such wonderful memories.
Are you interested?
Send a message