26 Reviews
Recommended by 100% of couples
Quality of service

5 out of 5 rating

Average response time

5 out of 5 rating

Professionalism

5 out of 5 rating

Value

5 out of 5 rating

Flexibility

5 out of 5 rating
17 User photos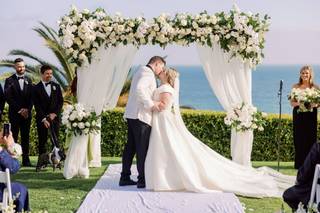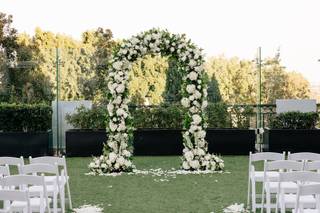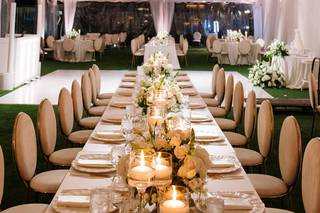 + 13

photos
Samara

Married on 12/31/2022

Worth every penny

I genuinely don't know how we could have planned our wedding without Amy!!!!! Amy made everything easier and more enjoyable, especially for someone who is indecisive and anxious like me! I think I'm the only bride I know who did NOT go over budget. Hiring Amy was the best decision, and I would do it again in a heartbeat!

Emily N.

Married on 12/03/2022

Hire amy now!

Amy delivered invaluable contributions to our special day and executed a flawless (and fun) event! I can't imagine thinking about what this process would've been like without her. Amy recommended five of the vendors we used (florist, lighting, rentals, ceremony music, photo booth) and all of them knocked it out of the park! She was with us every step of the way to make sure we focused on what mattered, could let go of the things that were ultimately superfluous, and most importantly bring our vision to life. She gave consistently honest feedback and saved us thousands of dollars in what could've been impulsive and uninformed decisions. When it comes to planning a wedding, you don't know the things you don't know. That's where Amy comes in. I look forward to the next major life event that requires a party so I can hopefully work with her again!

Laura K.

Married on 10/08/2022

Amy is the best!

The truth is, it's nearly impossible to aptly describe how incredible Amy was throughout our wedding planning process, but we will do our best.

Amy was always ahead of the game, every step of the way. She thought of solutions for problems before they even happened and always kept us organized so we never felt rushed.

She always remained calm and collected even when our stress levels were high. This made it easy to find our own peace as we got closer to the big day.

Amy puts the client first. She always cared about what was right for us and often held her own opinion until after she felt we had been heard. That being said, we often agreed with her assessment anyway.

Lastly, the respect that the industry has for Amy was palpable. The fact that she was so beloved by vendors, venues, etc. made our lives that much easier.

Having Amy as the leader of our team was the best decision we made besides actually getting married!

Are you interested?

Send a message

Kelsey O.

Married on 06/11/2022

Incredible Planner

Amy was an absolutely integral part of our wedding and is the best planner I could have imagined having! I interviewed around 10 planners and Amy stood out as the best of the bunch. Her warmth, professionalism, expertise, sense of humor, and clear communication style are big reasons why we decided to hire her. I am super organized and Type A myself, and felt complete faith in Amy throughout the entire planning process. We opted for the partial planning package and it was perfect for us, as I enjoy event planning and wanted to be hands-on with some of the research and design elements. Amy was a helpful consult along the way, and as our wedding date approached she took on the entire event with ease, confidence, and grace. She is an incredible advocate -- a direct and straightforward communicator with a heavy dose of warmth and affection. My parents loved Amy and saw just how much value she added to our entire wedding planning experience and the day itself. I could not recommend Amy enough! Hiring Amy will be one of the best decisions you make for your wedding. 5 stars++++!!!

Clint K.

Married on 09/24/2021

Amazing Amy

Amy could not have been a more wonderful guide through our planning process. All of the stress that comes with putting together your big day--balancing vendors, color schemes, deposits, and all of the finer details--she alleviates. Amy is organized and concise, with clear and timely communication. We received regular updates and reminders of approaching deadlines, which allowed us to enjoy the process and balance it with our mismatched work schedules. To top it all off, throughout the journey Amy was genuinely excited for our big day and sharing it with her was a tremendous joy!

+ 7

photos

Jeremy F.

Married on 08/07/2021

Amazing and Irreplaceable

Without question, Amy was the most valuable vendor we hired for our wedding. Amy made our dream a reality. Our wedding was truly perfect. Everything on schedule, every detail attended to, and no stone left unturned. We had total confidence in Amy and her team. Her patience, compassion, and sincerity throughout the planning process was greatly appreciated. The to-do lists and timeframes she laid out for us made things much easier to manage and plan for. After postponing a year due to COVID, Amy kept in touch and kept us on track. We were finally able to get married 8/7/2021. She is one of the most organized people I've ever met, and shows incredible attention to detail. We received countless comments about how smooth and seamless the evening went, and what a beautiful and fun night it was.

She was the hero in all of the planning and the day of the wedding. Her team was so thoughtful and caring as well. Just A+ all the way around. For those starting the planning process, Amy should be your first hire.

Madeleine

Married on 09/01/2019

The Amazing Amy

Amy is outstanding. We planned our wedding from across the country (because why not add an extra layer!) and from our first phone call, it was clear that we were in the most capable of hands. She understood our vision and what was most important to us from the very beginning, and made it (with the clearest communication and to-do lists) a reality. Her commitment to detail, her level of organization, and her knowledge of vendors is second to none. She's also a straight shooter and an incredible resource and sounding board for tricky situations that tend to arise during planning. I cherish every memory from our wedding and know they are all the result of her talents.

Melissa

Married on 09/29/2018

Amazing every step of the way

Amy is an absolute dream to work with. Kind, professional, responsive, responsible, thoughtful and funny to boot! She made every step of the planning process easy and fun and we just loved her. I truly cannot say enough about how incredible she is. She has a way of getting to the heart of what you need every time, and patience to burn. You can't find a better person to work with.

Collin

Married on 09/29/2018

Joyous Experience

Details can make or break weddings. And there are more details to address in the planning process than seem humanly possible. Amy misses none. She helped us navigate everything in a way that transformed the overwhelming into the joyous. Meticulous, responsive, hardworking and a pleasure to interact with, Amy not only gave us the wedding of our dreams but did so flawlessly.

Meredith

Married on 09/01/2018

We loved our experience with Amy! When we first started planning, we were overwhelmed with the number of decisions to make in an industry we knew nothing about. We were also concerned about staying within our budget, something that is near to impossible with this type of event. Finally, we wanted a very specific type of look and feel to our wedding, which was less traditional. Amy was a godsend for all. She helped us eliminate the "google effect" by recommending vendors that she trusted, and using her industry expertise to help evaluate whether proposals fit our style and our budget. She started saving us money right off the bat by letting us know we budgeted too much for a certain area, and found us a vendor we loved who cost significantly less. And she used her creativity and industry knowledge to help us achieve exactly the vibe we wanted.

Amy is able to thread the needle of being both professional and incredibly warm. We always looked forward to our calls and meetings, and her organization and experience alleviated a lot of stress for us. She helped us have the wedding of our dreams, with minimal stress - and within budget! :)

Amy Greenberg Events's reply:

Thank you Meredith and Harry for your kind words. I loved working with you both and I will miss our calls and meetings, I too looked forward to them. You were a dream to work with and I can't thank you enough for letting me be part of this wonderful occasion in your life.

Jenny

Married on 11/25/2017

Amy was incredible to work with! She was our month of coordinator and I am so glad we hired her. I knew from the moment I met her that she was extremely professional and great at her job. Our photographer knew her and once she knew Amy was handling our wedding, she said "you have the best coordinator!" She was so organized and easy to communicate with, she thought of everything I didn't need to, planned everything I didn't need to. She took over from where I left off, and left me stress free the whole month and day of. It was a breeze. Everything turned out spectacular, and it was with loads of help from Amy. I probably wasn't the easiest to work with, because I'm a control OCD freak, but she was very kind and assured me about everything. She was reliable when it came to phone, email, meetings, she responded immediately. Both our families raved about her after the wedding saying what a great job she did.

The only critique I will say, and I'm only saying it because I hope she would want to know for future, is our marriage license was not filled out correctly, due to Amy's directions. However, it wasn't entirely her fault, we all (even the officiant) should have known what to do, it was very chaotic, and busy so we were all all over the place. With that said, it is not even a big deal, it's already been fixed and mailed back. This in no way strays our opinion, Amy is truly the best and anyone would be so lucky to have her on their team.

Amy Greenberg Events's reply:

Jenny, it was wonderful working with you and I appreciate your glowing review and constructive feedback. It makes me so happy to hear that you were "stress free the whole month and day of." and that everything was "spectacular." It was a lot of fun to watch you both and your families have such a great day!

Kenny

Married on 09/02/2017

My wife, Leslie and I just got married at the Calamigos Ranch in Malibu, CA on June 9th, 2017 and it was perfect!

We just wanted to sincerely thank Amy Greenberg and her team for such a wonderful event yesterday!! It was an amazing day! Everything that we spent the time and care into planning was executed pretty flawlessly and we were extremely happy with how the event played out! And it really couldn't have happened without Amy and her team!

They kept us on schedule, helped ease our nerves, and took care of most of the logistics of moving and packing, and we can't thank them enough for it!! There were a lot of compliments from our guests about Amy and her team and we really wanted to express our gratitude for their overall professionalism, promptness, organization, and general kindness that they showed us, as well as to our guests throughout this entire process! It was truly an honor having the opportunity to work with Amy and her team and we would do it again in a heartbeat! We'll be keeping her in our thoughts for future events as well as any our friends and family might have!

Even prior to the big day, Amy's communication and availability was awesome! She always made herself available to answer any questions we might have via email or text, and did so was the absolute promptness! Amongst all of our vendors, who at times became hard to reach, Amy was always constantly available and helped us to reach out to our vendors! Her services

Thank you again for an amazing day!! We were truly blessed to have met you that day at the Bridal Expo! We went there on an absolute whim and walked away with your amazing service!

Amy Greenberg Events's reply:

Kenny and Leslie, thank you for such an amazing review! I loved working with you both and am so happy that we were able to make you feel calm and present leading up to and on your special day. Your visions for The Pavilion at Calamigos Ranch really did make the space shine! I appreciate you sharing the complements that your guests passed on, reading that made my day! I too feel grateful to have met you and to have been a part of such an important day in your life. Thank you again for taking the time to share your thoughts and so soon after your wedding day too! <3

Debbie

Married on 07/03/2017

Having Amy as the Day of Coordinator at our wedding was like having a best friend by your side the entire night. Her professionalism and preparation before the wedding made the day go so smoothly. On the wedding day, she was always nearby making sure our timeline and wishes were met by all of our vendors. I simply can't thank her enough for helping make our day so special. I give her my highest recommendation as a bride and will use her again for other events in the future.

Amy Greenberg Events's reply:

Debbie, I can't thank you enough for your sweet review. You made my job easy and it was such fun working with you and being part of your special day. I still talk about how talented you and Zach are at Tango.

Sarah

Married on 06/17/2017

Hiring Amy was one of the best choices I made during my wedding planning process. From our initial phone call almost a year before our wedding I was immediately impressed by her attention to detail and the time she took to walk me through her process. Being incredibly type-A myself, I immediately appreciated her ability to ease my concerns and I knew I could trust her completely with my month-of planning process and, of course, to run things on the wedding day.

Throughout the entire planning process Amy went above and beyond to talk through tiny details with me and help me through inevitable last minute planning nightmares, like devising a rain plan when the weather turned on us, and changing her schedule when the venue moved our rehearsal time from 5:00 PM to 11:00 AM two weeks before the wedding. On the wedding day, she was professional, on time, and worked tirelessly to make everything perfect. Everyone warned us to expect something to go wrong, but nothing did! I believe this is due in large part to Amy and her team.

My husband and I were so glad to have had Amy by our side on our wedding day, and you will be too.

Keren

Event on: 05/07/2017

Amy was the mastermind planner extraordinaire behind our first anniversary for our small business! We wanted to organize an event to thank our clients and had a few ideas in mind, but really needed an experienced event planner to help transform our ideas into reality, and ensure we get it all done in time because we were so busy as it is. Amy exceeded all our expectations. She not only came up with the entire theme for the event, she worked with our budget, she reached out to over 20+ vendors and sponsors who donated their products and time - she managed to think of every single detail (she even created samples and vision boards so we can visualize it!) and created a timeline and task list to ensure all goes to plan. We had a photo booth, prizes, music, free giveaways, samples for the clients, vendors, food - and the list went on - so impressive!! She was so on top of it and was in constant communication that we never once had to worry about anything. Best part about Amy is how much she truly cares and loves her work which is very clear in the details. The event was so much fun, most importantly our clients loved it and we are so grateful for Amy, we couldn't be more pleased and highly recommend her!

Brooke

Married on 01/14/2017

We hired Amy as our wedding planner this past January and she was an absolute dream. She managed to stay calm in the eye of the storm and this helped us throughout the entire evening. My husband and I received several compliments from guests about how experienced and natural Amy and her lovely assistant were. Her expert guidance and direction was greatly appreciated and it is clear to us that she has truly found her calling. I highly recommend Amy to friends and family.

Amy Greenberg Events's reply:

Brooke, thank you so much for such a beautiful note! You, Igor, and your family were wonderful to plan with. I am so happy that your wedding day was everything that you wanted and that you and your guests were happy. I don't know if you know this but your first look actually made me cry! And who could have known that Serena Williams would be practicing at the Manhattan Country Club on your wedding day! Such a fun getting ready treat! I appreciate you taking the time to share such a sweet message with others, Thank You!

Susan

Married on 01/14/2017

I don't know what we would of done without Amy helping us plan and execute our daughter's wedding. She was absolutely amazing every step of the way. We were so lucky to have found her!"

Amy Greenberg Events's reply:

You are too kind! Thank you for sharing. It was wonderful to put all the pieces together. Susan, I loved working with you and your family... it didn't even feel like work! (And you gave me an excuse to come to Manhattan Beach regularly)

Jennie

Married on 11/13/2016

I'm a pretty fastidious person and I thrived on wedding planning, but everyone told us that hiring a day-of coordinator was an absolute MUST. When I met Amy at a wedding expo, we gelled right away, and I brought my husband (then-fiance) to meet her. We interviewed her a few weeks later, and she was one of the best vendor decisions we made for our wedding!

We had some unconventional elements to our wedding, the greatest example being that we had the whole wedding party enter the reception singing, as part of a grand performance. Because of these theatrical elements, our wedding was a pretty ambitious project and – in large part because of Amy – we pulled it off without a hitch!

Because of the complexity of our timeline, I was a bit reluctant to hand over the reins during the last month when Amy took over… but she had it all down pat! Several times during the rehearsal, I found myself wanting to jump in and make a point – but she consistently beat me to the punch. Her fastidiousness left me feeling confident, calm, and stress-free on my wedding day.

The best thing about Amy is that at no point in the coordination process did she ever say, "no, we can't do that." If I suggested something that she felt wasn't doable, she instead responded, "well, let's see if we can figure out a way to make that work" – and we talked through it. There were things that, through consulting with her, we figured out weren't feasible – but her first answer was never "no".

All wedding planners and coordinators are organized (I should hope!), but the thing that makes Amy really stand out from the crowd is that without exception, she remembers to be kind. This is true throughout the planning process, while navigating bumps and unexpected turns, and even through the potential stress of the wedding day itself.

If you're looking to minimize your stress level on your wedding day and ensure everything runs smoothly, I highly recommend hiring Amy Greenberg.

Amy Greenberg Events's reply:

Jennie, thank you so much! I am honored that you took the time to write such a detailed and glowing review. It is my goal to make all of my couples feel "confident, calm, and stress-free," so for you to mention those exact three words truly lifted my spirits to the sky! I might dare to say that your creativity is unrivaled and I will remember to bring yours and Joel's families' artistry and whimsy into my future planning. You really brought every inch of The Portofino ballroom to life. The locals in Redondo Beach walking along the marina even stopped to listen to you sing your vows <3 I can't wait to see your video and relive your special day!

Aubrey

Married on 10/29/2016

Stop reading, and hire Amy today! Amy was such a dream to work with, and truly pulled together the wedding of our dreams. She is kind, detail oriented, and right when you think the world is crumbling around you, she'll lighten the mood with her charming sense of humor.

My husband and I found Amy after we had a bad experience with a different wedding planner. When we finally talked to and met Amy, we were immediately impressed by her professionalism and work ethic. We hired her as a day-of coordinator because we had already hired most of our vendors, and we knew that we wanted somebody to take care of the moving pieces on our wedding day (we also consulted with her on other vendors, and she had really great advice). About a month out from a wedding, she completely took the wheels. At a certain point I recall her saying something to the effect of 'you're done talking to vendors, let me take care of it from here'--man was I grateful during the final stretch.

Our wedding had a few logistical challenges to plan around, including our ceremony start time, and the flow between ceremony and reception. Amy was thoughtful with her advice, was incredibly respectful of diverse points of view, and we ultimately trusted her to pull off an incredible evening.

On the day-of, Amy was rocking and rolling from the minute we got to the venue-- she isn't one of those planners who babysits the bride all day. She was truly in charge of the flow of the day, and my husband and I are so thankful to have had her be an integral part of our wedding! We enthusiastically recommend her.

Amy Greenberg Events's reply:

Thank you so much Aubrey! I loved working with you and Ben. Your vision was beautiful and I am so happy I was able to be part of your special day!

Jill

Married on 08/08/2015

My now-husband and I hired Amy to be our day-of coordinator, and we both think it was one of the best decisions we made during the wedding planning process. I was adamant that I wanted to have fun on my big day, not make too many of my friends or family "work" during the event, and be as low-stress as possible (because, let's face it, I was already high-stress enough throughout the rest of the planning process). Amy was patient and understanding of my neurotic tendencies, and knew exactly how to assuage my fears and anxieties. Leading up to the wedding, she was available when I needed her and thought of all the things I didn't know I needed to think of! When the flower petals I'd given her for my flower girls ended up drying out, she even went and got me new ones in the same shade. On the wedding day itself, I had a blast and Amy covered all the bases, always with a smile on her face. I am positive I would not have had such a good time had it not been for her flawless coordination!

Amy Greenberg Events's reply:

Jill, thank you for such a lovely review! I am thrilled that you were able to have such a wonderful time on your wedding day. You and your friends definitely dominated the dance floor at Ports O'Call. The whole day and night you looked beautiful and I guarantee you, your smile far outshone mine! I didn't know you knew about the petals...but happy to do anything to make sure the details were taken care of.

Alex

Married on 08/08/2015

This review is for the guys. If you thought you did not need a coordinator, like I did, you should reconsider. Weddings may be expensive, but this is one area you should not skip or skimp. The amount of work she did for us, the things she anticipated, just her general aura of professionalism is more than worth it. She made everything run smoothly, and really let us relax and enjoy our big day without being bothered by any distractions. If we had to do it all over again, we would definitely hire her.

A-

Amy Greenberg Events's reply:

Alex, thank you for your kind review. It was my pleasure to be a part of yours and Jill's special day and to be able make your wedding day run smoothly. Your face, a mixture of admiration and disbelief, when I pulled out my "Mary Poppins bag" in the middle of Dean Dana Friendship Park so you could make sure your nails were dirt free for the wedding ring closeups was priceless! I'm glad I was able to make a "Day of Coordinator" convert of you :-) Wishing you both a lifetime of happiness!

Matt

Married on 06/28/2015

My (now) wife and I hired Amy at the last minute to be our "day of" coordinator for our wedding last weekend. She gave us a good deal, and she could not have done a better job. Everything went almost perfectly despite some lapses on our part. We literally could not have done it without Amy. She was patient and understanding, and thoroughly dependable before, during and after our wedding. Highly recommended.

Amy Greenberg Events's reply:

Thank you Matt! You and Ana had a beautiful wedding at Calamigos and I am so happy I was able to execute your plans to give you the special day you wanted. It was a pleasure working with you and I wish you a lifetime of happiness!

Amy is wonderful! She did such a great job! Planning our wedding with Amy's help made everything so much easier. Her assistance leading up to the big day was just what we needed and when we got to the day of, everything ran smoothly. Amy expertly directed the various vendors. It was truly a memorable day! Thanks Amy!

Amy Greenberg Events's reply:

Thank you so much for your kind review. I loved working with you and helping you plan your wedding. You looked beautiful and your families were such fun! Santa Monica didn't quite know what hit it that weekend :-) Wishing you and Cody a lifetime of happiness!

Amy is wonderful! She did such a great job! Planning our wedding with Amy's help made everything so much easier. Her assistance leading up to the big day was just what we needed and when we got to the day of, everything ran smoothly. Amy expertly directed the various vendors. It was truly a memorable day! Thanks Amy!

Amy Greenberg Events's reply:

Thank you so much for your kind review. I loved working with you and helping you plan your wedding. You looked beautiful and your families were such fun! Santa Monica didn't quite know what hit it that weekend :-) Wishing you and Cody a lifetime of happiness!

Susan

Married on 04/19/2015

When I found out that I had been tasked with planning my daughter's wedding, I immediately reached out to Amy Greenberg and asked her to be our event planner. Best decision ever!! Throughout the months of planning, Amy was very organized and efficient, sending monthly 'to do' lists (at my request) to keep us all on track. She was a great resource for planning the entire wedding weekend, with suggestions for the 'rehearsal' dinner, transportation and lodging for the out-of-town guests, and daytime activities to occupy guests of all ages. Amy helped evaluate competing bids from vendors and after the selections were made, she seamlessly coordinated all of the wedding vendors. On the 'big day', I truly felt like a guest at the event. I would recommend Amy Greenberg Events without any hesitation.

Amy Greenberg Events's reply:

Susan, you made my job easy! Thank you for trusting me to team up with you to plan, design, and coordinate Robyn's wedding. Your eclectic and whimsical vision transformed The Victorian! I'm glad that my monthly check-ins didn't feel too much like homework ;-) and that you were able to achieve our goal for you to be a guest at your daughter's wedding. Thank you again for taking the time to write such a heart warming review. It really means a lot to me.
Are you interested?
Send a message