Reviews
5.0 out of 5 rating
Quality of service

5 out of 5 rating

Average response time

5 out of 5 rating

Professionalism

5 out of 5 rating

Value

5 out of 5 rating

Flexibility

5 out of 5 rating
100%
Recommended by couples
Awards
29 User photos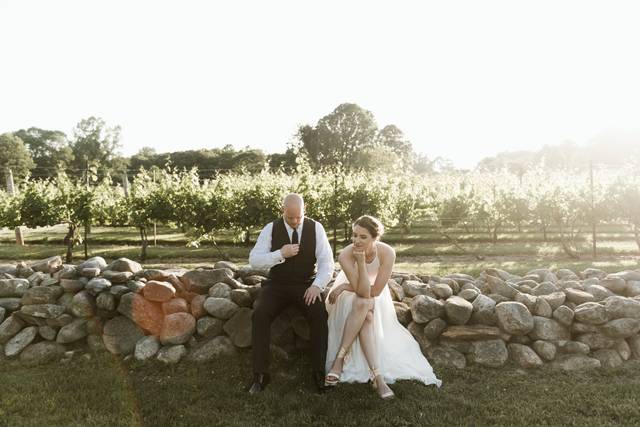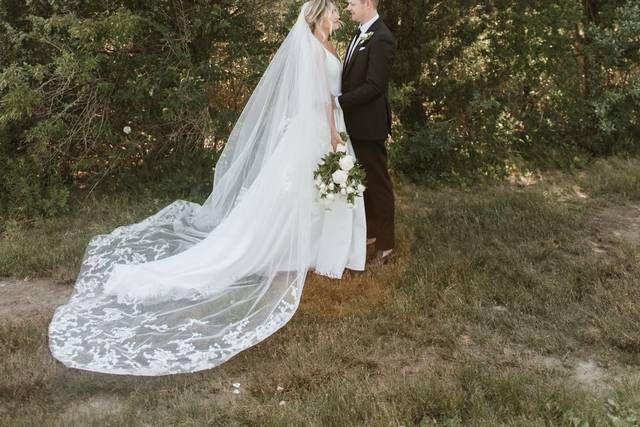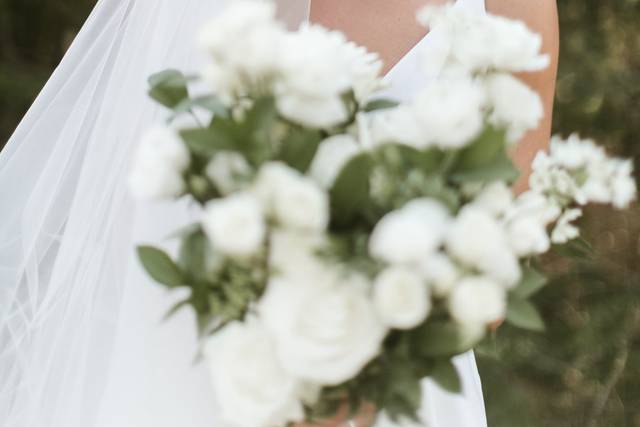 + 25

photos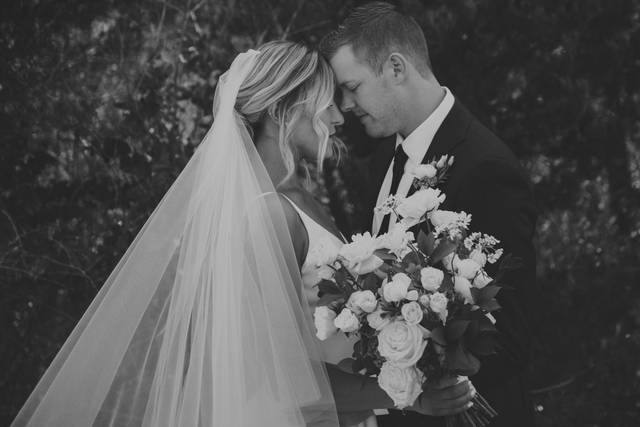 Abbey H.

Married on 10/21/2022

Pure magic

My husband Chris and I had such a wonderful experience with Ali and Julie. They are professional and comfortable to be around, they are talented, and made us feel like top models for a day. They have a unique eye and capture raw, authentic emotions and beauty. Cannot say enough great things about them. We miss them!!!

Brittany T.

Married on 06/24/2022

Absolute Dream

Ali and Julie were an absolute dream. Very chill and go with the flow. Give great direction and listen to collaborative ideas. In the end you have memories that don't look par for the course; they build a dream course for you and your partner to fly through space. Perfection and artistry at its max. 1000% recommend.

Jennifer M.

Married on 05/05/2022

A great team with an artistic eye!

We got married during COVID and Ali+Julie were extremely professional and flexible with us. They were attentive and followed-up and consistently made us feel a part of the process. Above all, the pictures they captured were STUNNING. They can take anything organic and simple for a backdrop and turn it into a beautiful picture. Ali+Julie are a great a team and it was nice to have a pair of photographers to capture everything! We loved every single photo and are so grateful for the images they provided us!

Ali + Julie's reply:

we love you, jenn + john! thank you for your heartfelt words, it was such an honor to photograph your sacred day. xx

Are you interested?

Send a message

Silvia K.

Married on 07/31/2021

The best there is

We can't thank Ali + Julie enough for capturing our special day better than we could have ever imagined. You can see the emotion and passion in their work - it's complete art. The photos bring tears to our eyes as they give us the opportunity to re-live our favorite day over and over. Ali + Julie made us feel comfortable from start to finish, they go above and beyond in everything they do and make the best team. We couldn't recommend choosing Ali + Julie enough as your photographers for any special moment that you want to cherish forever. Our biggest thanks.

+ 4

photos

Heather D.

Married on 11/10/2020

Absolute Perfection!

Langston Hughes once wrote, "what happens to a dream deferred? Does it dry up like a raisin in the sun . . . ?" Our wedding in October 2020 was the culmination of deferred dreams, dreams that turned out to be not only fulfilled, but fulfilled beyond my wildest imagination. When I look at the photos (is there a better word because they are so, so much more than photos?!) I see the unbridled joy of a couple that is madly in love. Ali + Julie captured the spirit of our wedding, which was one of uncontainable love and joy with a dose of humor and a dash of frivolity. To say that I am overwhelmed by looking at these photos is an understatement, and though I fancy myself a wordsmith, I am incapable of putting into words what my heart feels like when I view the photos they captured -- which I am doing again and again and again.

Thank you Ali + Julie. You had a vital, possibly the most important role, in our nuptials and looking at these shots, you exceeded my already high expectations.

Falling in love is easy. Being in love, and being loved back is not. Capturing that love is an entirely different story, but Ali + Julie did that and I am so grateful for what they did. just so grateful.

I recommend Ali + Julie without reservation. If I could shout it from the rooftops, I would. They handled everything -- from my boudoir shoot to the toasts at the reception -- with artistry and professionalism. They even dealt with a complicated family situation with aplomb and sensitivity.

Run, don't walk, and hire the best wedding photographers ever!





+ 2

photos

Erin W.

Married on 10/03/2020

Ali + Julie are the BEST

Ali + Julie are super communicative & flexible in planning. We had them shoot our engagement session, as well as our wedding. They are kind, funny, and immediately put you at ease. They make every step enjoyable. We had so much fun having them take our pictures. But, the best part was seeing the art they create. Their photographs are stunning & truly capture the human spirit & each person's individuality. These photographs have instantly become our most treasured possession. They captured so many moments from our wedding day we would have otherwise missed. We cannot recommend them enough!

Ali + Julie's reply:

erin + jack! thank you so much, you are both the sweetest. we so enjoyed spending time with you and capturing your beautiful love story ♥️

Bailey M.

Married on 06/06/2020

So happy I found ali and Julie!

Ali and Julie are amazing women. The enthusiasm and passion they have for photography is evident in their spirit, their work, and their Instagram content! They were able to capture such beautiful, natural moments between myself and my new husband and have completely filled our home with joy in the form of their prints! The light and tone of their photographs is timeless. They talked with me to understand the vibe and feeling we were going for and captured it perfectly. These girls are wonderful! I am so lucky I found them!

+ 4

photos

Ali + Julie's reply:

bailey! thank you so much for this beautiful, thoughtful review!! it made us cry. we are so happy that you + devin love your photos, you were a dream to photograph. xx

Molly

Married on 09/14/2019

Perfection

My husband and I have been working with Ali + Julie since our save the date photo shoot! Since then, we have been in awe of their work, eye & creativity. They make you feel so carefree behind the camera (as we were nervous on how the shoot was gunna go) They made us feel like movie ⭐️ s without feeling like the poses and shots were posed! When receiving our save the date images we had such a hard time choosing what one we wanted to use. We loved them all. Their work is A R T. We love their attention to detail and how they capture sweet moments that you can relive by just looking at the frames. We were anxiously waiting to see some pictures from from the big day, when we received a surprise inbox just a few days after our nuptials. We were completely smitten! We cannot wait to see the final pictures! If we are obsessing over the sneak peek we cannot wait to see the final album! Thank you again for capturing our dream wedding and truly making it a work of art! We love you girls! We can't wait to book you again! Xx M + L ❤️

+ 2

photos

Ali + Julie's reply:

Molly! We love you guys so much and are just smitten with you, too. Thank you for being such art. We can't wait to work with you + Lou again. xx

Eleni O.

Married on 08/31/2019

Our Dream Photographers!

We couldn't recommend Ali and Julie enough. Not only are they incredible artists, but they made the photo part of our wedding (which in all honesty we weren't too excited about - ha!) really enjoyable. My partner and I aren't the most natural in front of the camera but Ali and Julie are so encouraging and easy to be around and also gave specific enough directions that after a minute or so with them we were totally at ease. They found the perfect light and settings for the photos, really seemed to consider our personalities and relationship when directing the shots, and got the most beautiful (and hilarious) candids throughout the day. They are communicative, attentive, thoughtful, and just a really fun best friend duo. Their passion for what they do is so apparent. We love our wedding photos so much and are in the process of printing a million of them to display around our apartment and give to friends/ family. We can't thank Ali and Julie enough!

Ali + Julie's reply:

You guys are such art. Thank you for your thoughtful words and beautiful review. We love you to pieces. xx

Kate

Married on 08/05/2019

Amazing amazing photographers

Wow. Ali and Julie made our day so special. We are SO blessed to have worked with them. From the moment we spoke with them we knew they were exactly the team we wanted for our wedding. They made us (two people VERY uncomfortable in front of the camera) feel so special. I can not recommend their services more.

Larah

Married on 09/02/2018

If you're like me you've probably scrolled through their beautiful Instagram feed or visited their website multiple times. You already know how talented they are. For as talented as they are, they are equally genuine, friendly (funny!) and welcoming. Not only will they capture your vision but they will make you feel so comfortable, you'll never know all the art they are creating behind the camera lense. To us, having them as our wedding photographers was the best decision we made. Love you guys!

Erica

Married on 10/08/2017

Ali & Julie are true artists. I have had the privilege of working with them over the last few years as a makeup artist and every time is pure joy. First of all--they are the sweetest, most wonderful, soulful, smart and cool women. They also make me pee in my pants with laughter every time I see them. They take their craft to heart and pour all of their souls in to each shoot. Their work is emotive, inspiring and wild, but never pretentious. They care as much about capturing the subjects as they do the overall emotion and vibe of the moment. And the best part is although they seemingly tend to share a brain sometimes, they also have two very different perspectives that are given for each shoot, allowing the viewers double the art and the ability to truly be transported on a journey from two artists. If you are looking for two amazing artists to dedicate themselves to capturing your day from a wonderfully free-spirited and unique perspective, hire them. I love these women so.

Caroline

Married on 09/30/2017

Ali & Julie are truly amazing artists. They captured our wedding day in the most perfect of ways and we were in love with every single photograph. Their attention to detail, ability to capture raw emotion and genuine love is so special. Ali & Julie made us feel so comfortable and despite meeting them mere hours before we got married, we felt like we'd known them our entire lives. I cannot imagine using anyone else to photograph our wedding-- they are the best and we are so happy with how our photos came out.

They did such a good job photographing our wedding. Ali actually shot with a guest second shooter, Athena, since Julie was out on maternity and the transition was seamless. We wanted to get photographs from our wedding that weren't the traditional portraits, but more natural, candid and artsy photos that captured the true spirit of the day. I know we can hang these in our home like art, because each photograph has so much depth and a story to tell. It's so amazing to see the world through their lens. Thank you Ali+Julie!! <3

Sophia

Married on 08/20/2016

Ali + Julie were the best thing that happened to our wedding. They will make your wedding look like a magazine feature regardless of the rain, the shine, the wind, the trips, and the slips. Trust me. Their work speaks for itself. I've heard horror stories of brides having to spend hours delineating the types of shots they want their photographers to take. We didn't do any of that, and everything turned out perfectly. They'll take as much or as little direction as you want and they'll do amazing things with it. The great thing about them is that they're a duo so they can split up and capture the same moment from several angles. Ali and Julie each brings her unique style to the shoot, creating a combination of detailed shots and picturesque landscapes. I couldn't be happier with their work.

Nelli

Married on 08/20/2016

Ali and Julie's photos captured beautifully the mood of my daughter's wedding. In the end, after all is settled and done, we remember the event through the pictures and Ali and Julie preserved with amazing genuineness the special feeling on that day. If your aunt Beth twice removed insisted on a picture with the bride, she will get it; but I would think every photographer can do just that. More importantly, Ali and Julie caught what you wouldn't know was there - the beautiful lines, the tears behind the smile, the energy in the crowd, the special look when the bride and groom face their guests for the first time as married couple...even the water spilled for "good luck" according to the Bulgarian tradition - seemed just magical in the pictures. If you want wedding pictures with authentic raw feeling and unsweetened beauty - look no more. You found Ali and Julie. This was written three months after the wedding. I thought the pictures will get old by now but no - they are even more interesting with time...

Katie

Married on 06/18/2016

From our first phone call to now (2 months after our wedding) we remain in awe over Ali + Julie's vision, talent, artistry, and friendship. We got married in June, 2016 and hired Ali + Julie to do our engagement photo shoot as well as our wedding. We knew from looking at photos of their prior work that their natural photography style and eye for capturing the most beautiful of moments was something we appreciated and wanted for our wedding. During both of our photo shoots Ali + Julie made us feel so incredibly comfortable and at ease. We were able to be ourselves in our natural environment and Ali + Julie gently guided us in the most authentic of ways. We could not have imagined having anyone else photograph us they way they did. They made us feel at ease and made the potential stress of a wedding day disappear with their warm spirits. And, the end product - the countless, amazingly beautiful pictures are ones that we will cherish forever. We still, to this day, have friends and family in awe over the beauty they were able to capture. They captured the true feeling of 'us' and our love, which is something we deeply appreciate. We will forever be grateful for their work, their friendship, and their talent. Aside from marrying one another, hiring Ali + Julie was one of the best decisions we made for our wedding. Thanks again for all that you did! :)

Taylor

Married on 05/16/2016

I am so happy I chose Ali + Julie to shoot our wedding day! I could not have asked for any better memories of our day. Our photos are gorgeous works of art. They perfectly captured all of our special moments and all of our joy, but the photography is also gorgeous, with beautiful lighting and scenery. I am sooooooooooo happy! Everyone in my family was blown away by these gorgeous photos. And Ali and Julie are also so wonderful to have around on your day. They are friendly, easy going, full of smiles and encouragement, and they make you feel special on your most special day. My husband and I always felt comfortable around them. They scoped out beautiful spots to shoot our portraits and never missed a moment during the ceremony and reception. I strongly recommend hiring them if you are interested in fine art photography for your wedding day! YOU WILL NOT REGRET IT!!!

Elizabeth

Married on 07/11/2015

While planning my Connecticut wedding from California. I stumbled upon Julie Morawski's website and loved loved loved her work. I booked her as my photographer somewhere about a year or more before my wedding. From the beginning, Julie was easy to communicate with. She answered all of my questions...even my non photography questions... in a more than timely fashion. By the time our wedding day arrived Ali had joined Julie and was a second fabulous photographer on our wedding day. They were both awesome to work with. They made us both feel at ease and made the photography fun! We had our reception at The Webb Barn in Wethersfield, CT. I had some ideas of the photos that I wanted which they both honored without any hesitation, but my absolute favorite photos are those taken in an area behind the barn that Julie and Ali had scoped out. They truly both have an unbelievable eye for magical photos. I love that they were able to capture beautiful traditional wedding photos, but go beyond that and delivered us stunning photographs that I could never have imagined. I would recommend Ali & Julie in a heartbeat. They were such a joy to work with. I'm so pleased to have had them capture my wedding day!

Ali + Julie are seriously THE BEST! We researched dozens of photographers before our serendipitous discovery of Ali + Julie's website. As soon as we saw their work we knew that we wanted them to document our wedding. We fell in love with their use of light, focus and shot composition. From beginning to end Ali + Julie were wonderful to work with - incredibly professional, fun, and above all TALENTED. On the day, they were amazing and made us feel comfortable & confident in front of the camera. We wanted to avoid the standard, somewhat cheesy wedding photos and were hoping for more candid, natural looking shots. They delivered exactly what we hoped for and much much more. Ali + Julie captured the essence of our wedding in such a beautiful and organic way, and for this we will be forever grateful. We absolutely love ALL of our pictures and will cherish them for the rest of our lives. We wholeheartedly recommend Ali + Julie to anyone!

Elizabeth

Married on 11/01/2014

Ali and Julie...I am not sure how to even describe how wonderful they both are. They deliver dreamy, artistic photos and are responsive, organized professionals. Working with Ali for our engagement photos felt so effortless - she made us feel comfortable, gave us direction when needed, and was so encouraging! There is nothing better than feeling so relaxed and happy and knowing that it will come through in the images.

By our wedding, Ali and Julie had teamed-up and we couldn't have been more grateful to have both of these skilled photographers with us! They work seamlessly together, and while their aesthetic is similar, they each have a unique eye. On our wedding day it absolutely poured rain but you can't even tell in the amazing images that Ali and Julie captured outside under the pergola at Eolia Mansion at Harkness State Park. When I look through our wedding album, I am so happy with the balance and range of images - the details, family and friends, venue, portraits, and of course the dancing! - it's all there and so beautifully captured.

On a personal note, I really felt that Ali and Julie took the time to get to know us as a couple so that we felt comfortable! It's a new experience being photographed when you're not used to it, but they both really put us at ease. You can tell when a vendor is genuine and loves what they do, which is clearly the case with these ladies. I also really appreciated that they took the time to capture family portraits on the big day (and not rush through them) because this was important to our parents!

Julia

Married on 06/01/2014

Ali + Julie were the best vendors I had for my entire wedding. The quality of their photos speaks for itself; I had so many that I wanted to frame that I could wallpaper my house in them. They capture incredible light, were flexible with weather and timing so that we'd get better pictures and be able to spend more time with guests, seemed genuinely excited to be there, and MOST importantly-- they got great pictures while somehow being 100% unobstrusive. They were so good at this that many of my guests commented on it-- people barely noticed them, but they got thousands of intimate, beautiful pictures. How did they do that!? Ali + Julie were an integral part of my wedding day and not only would I recommend them, but I have-- my sister and law got her baby photos done with them just a couple months later. :)

Melanie

Married on 05/19/2012

Ali and Julie are hands down the best and most talented ladies in this field! We absolutely loved working with them. They have such a creative and unique eye when it comes to capturing the perfect moment. The whole process was stress free and they were extremely organized. We loved every single one of our photos and especially our album. People still give us compliments on how gorgeous it is, years later. Their attention to detail was also spot on - everything from editing the photos, to putting together the most beautiful packaging. They make the whole experience feel special and worth every penny. We highly recommend working with them!
Are you interested?
Send a message