62 Reviews
Recommended by 100% of couples
Quality of service

5 out of 5 rating

Average response time

5 out of 5 rating

Professionalism

5 out of 5 rating

Value

5 out of 5 rating

Flexibility

5 out of 5 rating
8 User photos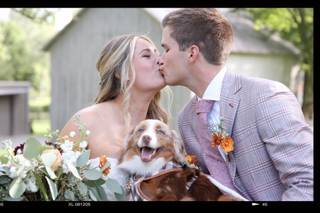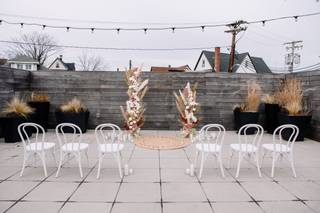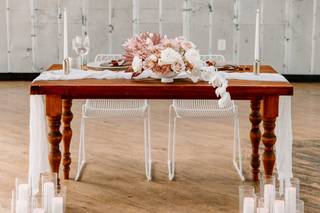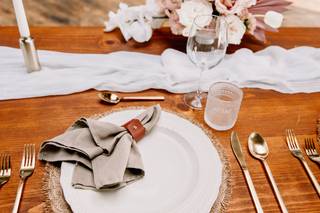 + 4

photos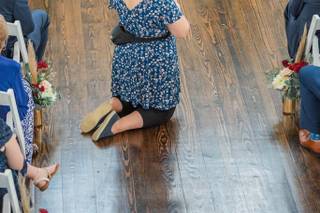 Laura P.

Married on 12/10/2022

Abigail is amazing!!!!

Abigail is absolutely amazing! We are so happy we decided to have our wedding day captured and beyond glad we went with Abidoodle. When looking around for videographers we kept going back to Abidoodle and just loved the style and how happy & comfortable everyone looked in their videos. Right after our initial conversation we felt could tell Abigail was exactly what we needed. From the day we book her for our wedding day, she found such thoughtful ways to help celebrate in our excitement. On our wedding day she helped make everyone feel so comfortable natural, and fun. Throughout the whole process she was so responsive and helpful, and accommodating. Our video is fantastic and everything we wanted, and we can't wait to watch it for years to come!

Rachel S.

Married on 09/24/2022

Highly recommend Abidoodle productions!

Abigail is simply the best. When shopping around for a wedding videographer, we watched a few of her previous films and knew Abigail would be the perfect person to create a video we would cherish forever.

When you meet Abigail, she immediately makes you feel comfortable and guides you through the process and your big day.

We could not have been happier with our engagement video, ceremony, speeches, preview and final wedding video. Our friends and family are so impressed with her ability to share our wedding day story, in a fun, engaging and uplifting way!

We cannot recommend Abidoodle productions enough!

Julia G.

Married on 08/20/2022

The Wedding Videographer Everyone Needs!

When my husband and I met Abigail we knew that she would be amazing at capturing our big day and telling our story. What we ended up receiving blew our expectations out of the water. Our official video had our friends and family in tears, exclaiming that she captured the true essence of what our wedding day felt like. We explained to Abigail in the beginning of the process that we wanted the good, the bad, and the funny, and luckily, she offers "outtakes" which are those amazing small moments that happen between the major events. Rewatching the special moments that she caught on camera made us feel like we were reliving the best day of our lives. Besides the amazing work that she produces, Abigail was very comforting on the day of. She was very patient, calming and helpful during a high-stress day. Not only did we receive beautiful memories that will last us a lifetime, but also a friend who we can't wait to watch and support through her career!

Are you interested?

Send a message

Elle A.

Married on 06/25/2022

so much fun to work with Abidoodle!

Abigail was phenomenal to work with! We loved every minute of our experience. From our first call, we knew we wanted Abigail on our vendor team. She made our day look like a music video, and truly captured the joy, fun, and love we wanted to remember!

Brittany M.

Married on 03/26/2022

Hire Abigail!

Abigail was such a delight to work with! After debating whether or not we wanted a videographer, we pulled the trigger, and it was the best investment! Abigail was professional, flexible, hilarious, and made sure our day was memorable. To this day, my husband and I watch our wedding video daily to relive the day. I would highly recommend Abigail to anyone!

Honey W.

Married on 01/01/2022

Beautiful Photos!

Abigail is such a pleasure to work with! Her photos are absolutely gorgeous and really capture everything in the moment. She is professional and knows how to get the good angles. Definitely would recommend her for your wedding or event!

Jillian

Married on 10/23/2021

Fabulous, Absolutely Fabulous

I don't have enough positive words to say about working with Abigail. She was so much fun to work with, so fun, and the final product was wonderful. She captured everything so that it felt authentic but edited it in a way so we felt like we were watching a movie. She was exactly what we wanted and could not have been more happy with the result!

Kelsey H.

Married on 10/09/2021

Look no further for the best videographer ever!

Abigail was a pleasure to work with! Her attention to detail was so beneficial in the final product of our video. She captured every moment so beautifully. I truly watch our wedding video every week! She was so helpful during the wedding planning process and will also help you out with details that you may have overlooked. I recommend Abigail to anyone who wants to have the most gorgeous video of all time to reminisce on their wedding day (or any event!).

Maddie H.

Married on 08/07/2021

The best! Book now!

I highly recommend Abigail and am SO grateful that we booked her for our wedding! The videos turned out amazing and are something that we will forever cherish. If you are on the fence about booking a videographer (we were too at first) this is your sign to do it and you MUST use Abigail!!! Besides her amazing work, she was so helpful, enthusiastic, and flexible throughout our (very long, thanks COVID) planning process. On the day of our wedding it poured and while we tried to stay positive I was crumbling on the inside. It became obvious that Plan A wasn't going to work and while we had talked about a rain plan before, I did not mentally think it through as well as I probably should have. By the time Abigail arrived I was a bundle of nerves and definitely needed direction. She came in and was like a beam of sunshine on a dreary day. She took charge, was so patient as we figured things out, and helped to make our Plan B even better than the Plan A I had been dreaming of. She really went above and beyond and was so supportive- everyone in our wedding party was so impressed. When booking Abidoodle productions you will certainly get the services you paid for and wonderful work, but you will also be getting someone who is kind, compassionate, and genuinely cares about her couples and making sure that their day is captured perfectly, which is priceless!

Rebecca M.

Married on 07/10/2021

Abigail is the absolute best!

If you are trying to decide if you want a wedding videographer for your wedding I would 10000% recommend it - and 1500000000% recommend you hire Abigail! She is an absolutely amazing videographer/person and our wedding day would not have been complete without her. The gift she shared with us of her talent and energy is irreplaceable!!! Postponing our wedding due to COVID, we ended up working together for 2 years, and Abigail was incredible to work with from day 1 of initial inquiry and continues to be even after our wedding day. When she says you get a friend, right-hand woman, and hype girl she is ALL of these things and more, and not just on your wedding day but for the ENTIRE time. She is SO genuine, cares so much about her work and her couples, is incredibly responsive, supportive, thorough, timely, detail oriented, etc.! On the wedding day was the first time we had met in person (due to COVID planning video sessions instead!) and I felt like we had known each other forever from the second she walked in! I turned to her for her expertise and input throughout the wedding day and she was always there for us and being our greatest cheerleader! My family and bridal party raved about how amazing she was throughout our wedding day. The hype video, teaser, full video footage, and additional footage she created are the MOST wonderful and perfect depiction of the best day of our lives. The ability to re-live this day thanks to Abigail is something we will always cherish and be forever grateful for! Thank you, Abigail, for pouring your heart & passion into our wedding day/video footage - it is everything we could have ever hoped for and so much more!! Run to book Abigail for your wedding!!

Leslie S.

Married on 05/22/2021

Professional and FUN!

Abigail is so sweet and made us feel at ease and comfortable. The final video was wonderful and we are so glad we chose her. Thank you!

Kerra S.

Married on 05/01/2021

Beyond lucky to have booked her 😍

Omg where to even begin with this amazing woman!! From the beginning of my wedding planning process, I knew I would only have a videographer if it was Abigail. Her social media illustrates her palpable joy and respect for all kinds of love and the celebration of it and I knew I needed her there on my big day. So when she had a conflict for my original date, I was heartbroken. But when COVID postponed my wedding and my wedding planning process was dragged out with no end in sight, the joy of having someone like Abigail on my vendor team was lost. However in the last month or so of planning, we discovered there was no conflict for my new date and Abigail was officially part of my team! It was a total blessing after a year of uncertainty and stress during the whole COVID planning stress. Everything with her last minute addition was easy and effortless and I loved having her there on the day. If you're wondering if a wedding video will be worth it, I can confidently tell you it 100% is! Especially with someone like Abigail behind the lens. She delivered our video way before the promised time and was a total professional through the whole process. Also the ability to add and remove pieces so you get exactly all the video content you want is so nice and I know I'll cherish these videos forever! Words cannot express my gratefulness for everything you did for us Abigail. It was such a joy to have you on my team after a year of COVID stress. I can confidently say that it was the most perfect day, in part because you were there to capture it in your beautiful video. Thank you!!

Lauren H.

Married on 04/17/2021

Fairytale Party Vibes

Abigail is absolutely incredible. As a COVID bride postponing our original date, I had to find a new videographer to capture our wedding. From our first conversation over the phone, I immediately felt at ease choosing her services. As the wedding day approached, I couldn't have felt more at ease with my vendor selection. I knew I was confident in who we had chosen to help us capture our big day (finally). Abigail radiates positive energy and love's love. Her edits are impeccable and I share them with anyone who asks about our day. Her videos are as special to me as the friendship we now have with Abigail.

Danielle W.

Married on 03/21/2021

So Fun and sweet

Abbidoodle was so much fun to work with! She was the sweetest lady ever and would send my fiance and me little gifts in the mail following up to our wedding day! We loved working with her!

Amit K.

Married on 01/23/2021

Amazing videographer and person! And beautiful videos!

We are so thankful to have had Abidoodle Productions capture our special day! From initial outreach to planning meetings and the day of, Abigail really goes above and beyond to make you feel taken care of. All the care packages during the planning really made us feel special, and her communication goes beyond what we'd expected in really great ways. We were also overjoyed to find a vendor for our videography who really matches and leads with progressive values. In both our engagement shoot and on our wedding day, Abigail made it fun and natural, laughing with us through any poses that could have been awkward for first timers in front of the video camera. Her videos look stunning and bright, capturing the best moments from our wedding day and moments we didn't get to see. We have rewatched our wedding videos over and over since we received them. Every time we get to relive those moments, Abigail's vivid videos bring back so many memories, and they make us so happy. From the teaser clip to the wedding film - both with AWESOME editing - and all the bonus footage, we are so grateful that Abidoodle captured all of our day in the moment and that we have these beautiful reminders to look back on!

Kortney R.

Married on 11/06/2020

Unreal. Amazing.

Disclaimer this is long overdue - Sorry Abigail! 😬

Our wedding video meant the world to us. You get caught up in the moment and the little things are hard to remember. If you're like me you spent the entire day in an alternate reality wondering if the woman standing across you is actually marrying you if you were gonna wake up from the wildest dream some time soon. So to be able to relive it - is freaking awesome.

My wife and I thought long and hard about if a videographer was worth it - and I will say with out a doubt it was. But I think the 'with out a doubt' part comes because of who we went with.

While Abigail has a natural ability to catch your love on camera for your partner, the joy of your family and friends celebrating your love, and the silly moments in between that makes your day, well your day. While she has an excellent way of the actual editing portion - I don't know if everyone understands how difficult it is to edit an entire wedding - choosing perfect clips, transitions, views and matching to the most epic of sound tracks is not easy! But she does it effortlessly.

Abigail is more than a professional videographer.

She is a person committed to her clients. The moment we booked through the support during the uncertainly of having a wedding during a pandemic to the actual wedding day to receiving an awesome Christmas gift of how 'we made it' is only a small insight to how Abigail ensures that every one of her clients is appreciated.

Appreciated. What a powerful word. But one nonetheless that both myself and I felt with Abigail capturing our day, our love, the start to our forever. She was supportive and went above and beyond just filming a moment. She smiled every step of the way as she shared in our genuine joy - okay maybe a few tears during the vows but hey that's to be expected 😜!

Anyone and I mean anyone. Any love. Any type of love (my wife and I are same sex, in case that went unnoticed until now) is a love that will be appreciated and captured by Abigail and she will exceed every expectation. I could not recommend Abigail more to everyone seeking a videographer for their wedding - and ultimately just a really cool person to have in their life. I promise you won't be disappointed. I mean just look at her dope AF vids - plus her choice of music is absolute 🔥🔥

Kaydee J.

Married on 10/03/2020

Do Yourself a Favor and Book Abigail as Your Wedding Videographer!

If I could choose one vendor that went above and beyond before, during and after our wedding, it's easily Abigail! We watched many, many videos from different videographers when researching, and Abigail's style immediately stood out. After our first conversation, we knew she would deliver exactly what we were looking for. She took the time to get to know us and hear what our vision was. On the day of, she was so positive, upbeat and professional, and made us feel at ease. I also very much appreciated her responsiveness and communication before and after our wedding day, she provided sneak peeks almost immediately and a teaser a few weeks later which made us so excited for the final product. The final product blew us away and was above and beyond what we could have hoped for! I can't wait to show this video to absolutely anyone and everyone I come across, I will proudly show Abigail's work to every last one of our friends and family members, or even a stranger in the Starbucks line! Thank you for everything Abigail, it was an honor and a pleasure to work with you. 💕

Lindsay A.

Married on 09/25/2020

Before, During, and After The Wedding

Abigail was a pleasure to work with as our wedding videographer. After our initial conversation, I knew she was going to not only give us a flawless finished product, but she would also be a calming presence on a rather nerve-racking day. With that said, we booked Abigail without speaking with anyone else because we knew she was the one!

Before our September 2020 wedding, we were in contact with Abigail about details we would want to be included in our video. We also discussed potentially COVID changes, and she was very helpful. Additionally, we went back and forth about adding additional coverage time. I think this speaks highly of Abigail -- she was the one to convince me not to add time. In a place where she could have gained some extra money, especially during COVID, she chose to be realistic with us. I so appreciate her for this! During our wedding, Abigail was such a calming and fun person to be around. You could even hear her hyping us up in some of our bonus footage! Additionally, she got along extremely well with our photographers, and it seemed like they had known each other for years, however they had never even shot together before. After the wedding, we received our teaser video 4 days later. It was amazing, and we could hardly wait for the rest. Our final product was delivered to us on Nov 2nd. When we watched our video for the first time, we were so happy!

Abigail truly captured a good mix the emotional and celebratory moments of our day. Abigail was also extremely receptive when we asked for a slight change with the finished product. She edited the product that evening and returned it in the morning. It was PERFECT!
Abigail is such a genuine and caring person. She makes you feel comfortable in front of the lens and captures the beauty of every moment. You truly want someone like Abigail to be there on your wedding day. She'll even grab you tissues when you cry! We cannot recommend Abigail enough!

Samantha

Married on 09/13/2020

Incredible

Abigail is incredibly professional, kind, and talented! She worked seamlessly with our photographer, and she brought such wonderful and positively fun vibes to our wedding day. The day flew by and all I remember is laughing a ton and having a great time. Spending time with her was like hanging out with an old friend.

Our wedding video is beautiful. Abigail caught a million special moments and created this piece of art that perfectly documents our celebration and all of the emotions. We've really enjoyed being able to watch sweet moments between the two of us as well as fun moments around the reception that we didn't witness.

Along with the wedding video, we've been able to send footage of our wedding ceremony to friends and family who couldn't come to our wedding due to the pandemic.

We are so so so grateful that Abigail was able to capture our wedding day. If we were to get married again (lol) we would absolutely be hiring her again! Highly recommend!! She's super talented and cool!


Nikki

Married on 09/12/2020

Vendor turned friend... Abigail the friendor!

My partner & I weren't totally convinced a videographer was on our wedding need list... After talking to some brides I know, their words were either, "It was the absolute best decision because the day goes by so fast" or "I really wish we had one because the day goes by so fast". After we reviewed our budget, I found Abigail. Her work really captures emotion and all the special bits of the day. We spoke on the phone and there was good chemistry then following her on IG I feel like our connection grew. I really felt like I was just following a friend who happen to be an incredibly talented videographer. We didn't get to meet up before the wedding as I ended up being a pandemic bride BUT the moment Abigail walked into the room, it was like seeing an old friend. I just wanted her to party with us all day. I had plenty of hype people on the big day and Abigail just went the extra mile every time I was in front of the camera to make me (and my partner) feel comfortable and like hot stuff, tbh. She came through with the preview SO FAST. And then the final delivery arrived around on our one month anniversary, which was such a treat. She works hard and loves her job and loves her clients and it shows in everything from her marketing to her end product and just everything in between. Thank you, Abigail for capturing and creating something that will last forever and for becoming a friend!

Jamie M.

Married on 08/21/2020

Hire a videographer! (this one)

My husband and I were married in August 2020 after having to postpone due to the pandemic. Our original wedding date was in April 2020. Abigail gets extra points for flexibility! I was so relieved when she was available on our new date. After booking her services in 2018, I was confident that we were going to have some truly special videos. The engagement video that she filmed in 2019 made me even more excited! From then on Abigail included personal touches that were so lovely. We received a couple of encouraging notes in the mail that really meant a lot. Her communication skills are top notch, which proved to be invaluable once the COVID-19 crisis hit. Beyond that her turn around time is amazing! She did a same day edit and we received our Teaser Film for the wedding that night! Totally unexpected. We then received our Wedding Film, Full Ceremony, and Bonus Footage three weeks after the wedding. I was thrilled. Super happy we booked a videographer. Ecstatic that we booked Abigail.

Audrey R.

Married on 07/17/2020

Highly recommend!! Abigail is the best!

Abigail is truly a joy to work with. We found her pretty early on in our planning process and we were so excited to get her as our wedding videographer. She is very easy to communicate with, organized, and so helpful during the planning process. When we had to reschedule our wedding due to COVID, Abigail was flexible and helpful in securing our new date.

We did an engagement video a few months before our wedding, which was super cool! It was a great way to practice in front of the camera and get to know Abigail more before the wedding. She is so creative and gave us tons of fun (and much needed) direction. The final product was amazing and such a great way to remember our time engaged!

On the day of our wedding, she was phenomenal! She worked so well with our photography team and planner leading up to and during the wedding. She captured so many special moments. Our family and friends were coming to us all weekend commenting how Abigail was everywhere and they were so impressed (of course we were too). It says a lot when even your guests notice how awesome your videographer is!

About a week after the wedding we received an incredible teaser video! Abigail did a fantastic job selecting the highlights and it made us SO excited for the full video. On our one month anniversary we received the full highlight video and as you can imagine, it was perfect! Abigail really understood our personalities and captured the right amount of sentimental/emotional moments and fun playful moments in the video. All of the bonus footage, ceremony, and toast videos came out great as well.

These videos are obviously important to any couple but especially since we had some family and friends unable to attend due to COVID, it became such a special way to share our day with those who couldn't make it and they were really able to see all the best moments and feel the love through Abigail's creations!

We would HIGHLY recommend Abigail as your wedding videographer. She is an awesome person to have close by on your wedding day and does an incredible job capturing it!

Anna H.

Married on 05/01/2020

Best videographer ever!

Abigail is amazing! Hurry, run and hire her! Our wedding videos were better than we could have imagined. Abigail had our teaser to us the same night as our wedding! And we had our full highlight video within a week and half, and it's amazing! She made us feel comfortable throughout our special day and was the perfect hype girl to get us feeling good. From the minute we booked her to now she has been incredibly kind and helpful. I can't say enough good things about her, we are so impressed and so thrilled. Thank you Abigail!

Sasha N.

Married on 02/29/2020

All Around Rock-Star

Booking a videographer was one of the last vendors we chose, but I wish Abigail had been our first selection! Her quality of service is unmatched and raised our standards for what to expect from our vendors. She asks all the right questions - things you might not even think about, and makes sure to communicate with you clearly throughout the planning process to ensure she understands what's the most important to you. She's a valued guide throughout the day and has a keen eye and sense of creativity to make the memories of your wedding day special. Most importantly, she is a kind and understanding human being, who wants the best for her couples. And despite the roller coaster ride that was a 2020 wedding season, still always showed up with a smile and was ready to make the most of any situation. We are forever thankful that we found Abigail and will cherish our videos forever.

Catie M.

Married on 11/23/2019

Amazing! If you're debating getting a videographer, HIRE Abigail!

There are truly not enough words to describe how amazing Abigail is! If you don't hire her you're truly missing out! She sent us goodies and treats prior to our wedding day to show how excited she was to be working with us. Anytime I had a question or concern and would contact her she was incredible receptive. She captured our day SO beautifully and sent us our teaser video less than a week after our wedding which was such a nice surprise! Our wedding video is something we will forever cherish. She included everything in the video that we requested, not to mention she is such a joy to be around, she is the sweetest soul! She really cares about her clients and getting to know them. She learned about a charity that is important to me and even donated to that charity in my honor! If you're debating getting a videographer hire Abigail, you will not be disappointed!
Are you interested?
Send a message