Reviews
5.0 out of 5 rating
Quality of service

5 out of 5 rating

Average response time

5 out of 5 rating

Professionalism

5 out of 5 rating

Value

5 out of 5 rating

Flexibility

5 out of 5 rating
100%
Recommended by couples
83 User photos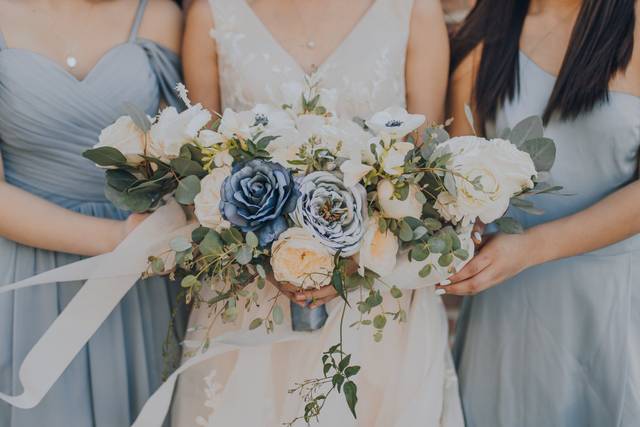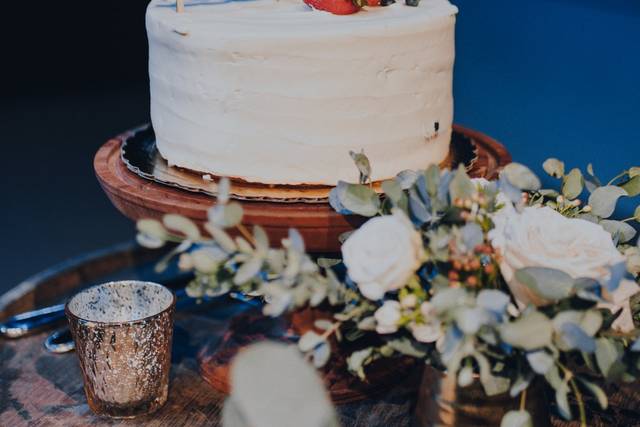 + 79

photos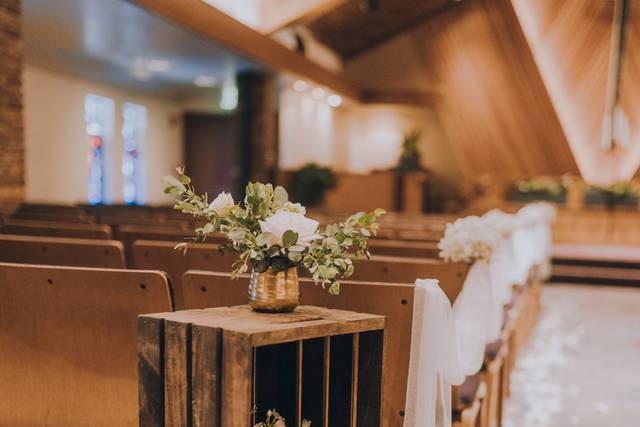 Jonathan N.

Married on 04/02/2023

Look no further!

Soraya was such a joy to work with. I had planned most of the wedding myself, but felt stressed about the details a few weeks leading into the day.

I wasn't sure what help I needed with exactly so I reached out to Soraya hoping she can provide some direction. From the first conversation I had with her, I knew I needed her on my side. She took the time to get to know me, my husband, my vision, and then translated it all into a work of art that's also within our budget. She followed up regularly and offered encouragement and advice in times when I needed it the most. Her process is transparent, timely, and a real joy to go through.

As many others have said, Soraya has a passion and a gift for all things wedding related. Aside from having your dream wedding, you will also gain a friend in Soraya. So if you're needing any help with Florals, Wedding Decor, or Day-of Coordination, don't look any further.

+ 3

photos

Manny G.

Married on 07/30/2022

Soraya is there for you, so you can focus on the good times.

Soraya was a delight to work with and was supportive of our needs and wants along the way. We only needed her services as a day-of contact and liaison for vendors because we had done most of the logistical planning and coordinating but she came prepared to help map out the schedule, prepare a contacts list, conduct our rehearsals, and more. We were both surprised - Soraya because she didn't know we had done so much of the legwork already and us because we didn't imagine that she'd be willing to support with so many fundamentals of the event.

More valuable to us was the warmth she brought to the process. She didn't try to tell us what to do but instead came ready to make our desires work for the event. Plus, her bilingual skills worked really well, as most of our vendors were Spanish speaking!

Nick

Married on 07/11/2022

She really cared!!

She was such a joy to work with. She was so happy for us and offered to help so much during our planning phase. She even went as far as communicating to the venue on our behalf and would even help retrieve some of the decorations that we still needed to purchase. Would highly recommend to use her services as she will put 110% effort into making your big day special!

Are you interested?

Send a message

Nastasia

Married on 07/08/2022

Smooth sailing with Soraya

Soraya… where do I even start. An absolute dream to work with, angel and light of a human being, and the very reason my wedding day was stress-free. From the beginning a soundboard and endless source of knowledge, and such a patient, generous, kind, and professional woman. Don't hesitate to hire her… do it now!

Carly M.

Married on 06/24/2022

Seriously, just hire Soraya and team!

If I could give 6 stars I would. Soraya from day 1 was warm, kind, fun to work with, and passionate about what she does which shows with her work. Soraya was both my day-of planner as well as florist and she completely captured the vibe we wanted. My wedding day was completely stress-free and I was able to enjoy being in the moment because I had so much trust and confidence in Soraya. From a professional standpoint Soraya is unmatched. But on a human level, her energy is what sets her over the top. If you are looking for a kind, fun, organized, creative planner..she is it! Could not imagine the process without her. Eternal thank you's, Soraya!

+ 3

photos

M M

Married on 06/11/2022

Best wedding decision ever!

Let me start this off by saying that Soraya has been an absolute dream to work with and probably the best person to have in your corner during any event. My husband and I were lucky enough to have her as our day-of-coordinator and florist and that decision is probably the best we've made through the whole wedding process. I'm not going to lie, I'm one of those brides who didn't really see the point of weddings and just wanted to get the wedding "over and done with" and was very concerned about going over budget. But I remember after our first phone meeting, I felt like I was brought back to childhood me who's actually excited about the wedding and wanted my wedding day to feel like a fairy tale. I think it's all because of her sincerity and positivity - she makes you feel like everything is possible - even on a budget!

Soraya and Lisa truly went above and beyond for me and my husband. Always there when I needed her, was very patient with us with last minute changes, calmed me down when I was overthinking about how things could go wrong, and most of all, she was there to constantly remind me and my husband of what's truly important - and that's to have a good time. I don't know what fires she had to extinguish on the day of the wedding, I'm sure I don't know any of them because she prioritized us having a good time and took care of it all. She takes care of her clients like family. And that is something that I think is truly rare and hard to find. Thank you so much Soraya for making our wedding one to remember! Our families and friends all appreciated your contagious light and calming presence, and of course, your most beautiful floral creations just as we planned! I wish I had wedding photos to share so that everyone can witness your brilliance! I'll try to update this review once I get them! Again, thank you for everything and we will never forget you!

Grace D.

Married on 03/26/2022

A Supremely Talented Professional and Better Human Being

It's hard to put into words how incredible Soraya was. Her work was absolutely beautiful. The arbor piece she created for our altar was magical, and the bouquets and boutonnieres were perfect. We didn't have very firm wedding colors, more of a general palette, but she nailed it and gave us florals that elevated our design and made the whole wedding feel more cohesive. On top of all that, she is just a wonderful and kind human being. She created a handmade basket for our flower girl for her to keep that made her feel like a princess. As for our ring bearer, she provided a treasure chest for him to carry the rings in, which he also adored and she allowed him to keep as a gift. We're not frequent throwers of big events, but we would truly throw a giant party any time just for the chance to work with her again.

Perla K.

Married on 10/20/2021

I loved every detail that she put into my wedding!

Soraya is a gem to the wedding planning/florist industry. She was so amazing and my husband and I are so happy that we picked her as our florist. Her attention to detail and inventiveness in flower choices and color made our wedding truly magical. It really wouldn't have been the same if we had gotten a different florist. The additional decor that she added with the flowers brought me to tears at some point because I was looking at true creative beauty. She will make your wedding venue look so much more beautiful!

Margaret L.

Married on 08/21/2021

Amazing DOC + florist

Soraya was such a joy to work with. She helped us for a whole extra year since our wedding got pushed back due to COVID. She was constantly checking up on us throughout the year(s!) to make sure we were holding up okay and that we were on track for the big day. She was also very attentive in keeping us within our budget, which was one of my top concerns. We got month-of coordination services through her and florals and decor as well, which really helped simplify things for us! On our big day, Soraya and her assistant Lisa were so much fun while still making sure everything was going smoothly and on time; even our bridal party fell in love with them! I highly recommend working with Soraya for your big day.

Claire S.

Married on 07/25/2021

Our wedding was perfect thanks to Soraya!

Soraya coordinated our wedding and it was hands down one of the best decisions we made. Not only is she a talented planner with a great eye for design -– she's also an incredibly genuine, warm, and thoughtful human being. You can just tell that she truly cares about people.

Soraya gave us so much support and guidance as we planned out the details, always going above and beyond to help out. And during the month of our wedding, I seriously don't know how I could have kept my sanity without her. She coordinated seamlessly with all of our vendors, helped us create a great timeline and floor plan, thought of every little detail, and kept everything organized while she did it.

She also has a gift for bringing people together and making them feel comfortable. On my wedding day, I felt like I could actually relax and enjoy myself thanks to her work. (And I'm someone who gets easily stressed out, even on normal days!)

Basically everything was perfect and we're so grateful she was a part of our wedding. I highly recommend working with her, no matter where you are in the process.

+ 2

photos

Roxanne R.

Married on 07/23/2021

Soraya is the best!

Soraya is such a joy to work with!!! My husband and I got married on July 23, 2021. Her and her team went above and beyond our expectations. From the very beginning, we showed her our vision for our wedding and she already knew what style we would like. She was even more excited when we told her we wanted hints of Disney/Mickey and Minnie in our wedding as she is a Disney lover as well! We immediately trusted her insight and her eye for design and details. My bouquet was probably one of the most beautiful bouquet's I've seen. She really took my vision for it and made it into one of her masterpieces.

Soraya is very personable, consistent with her work, and will offer words of encouragement when you need it the most. Her kind heartedness and sweet spirit uplifted us when we were going through a difficult time in the midst of wedding planning. She always had a positive mindset and got us more excited for our special day. She is such an angelic woman, definitely a wonder woman. She is the jack of all trades and is very knowledgeable in the wedding industry. We are so thankful to have Soraya be a part of our special day. Our wedding was so magical because of her gifted talents. We would HIGHLY recommend Soraya for florals, wedding decor, day-of coordination, or any wedding planning needs. She is truly a blessing and definitely has a passion for florals and for serving her brides and grooms like royalty.

P.S. On the day of our wedding, Soraya personally delivered our appetizers and dinner and we actually got to eat!! She also packed us some of our desserts and we ate them on our way to our honeymoon! She is the best!

+ 4

photos

Sonya M.

Married on 06/13/2021

Phenomenal

Flowers have always been a big deal to me and for my wedding, I wanted flowers to be the complete statement of it all. And it was. The floral design of my wedding was better than I could even imagine. The florist Soraya is very kind, talented, creative and always a pleasure to work with. She truly brings your dream alive and with her team they created a beautiful atmosphere. My roots are from Jamaica and even to the details, Soraya included flowers from Jamaica to add to the tropical feels and it was an honor to my family heritage. The guest attending were shocked in the beautiful floral arrangements and left me breathless. I also asked for the Day of Coordination and Lisa was in charge of the day. She was so flexible, very calm, super kind and every was so smooth. I can't thank Soraya and her team enough for making my wedding dreams come true!

+ 9

photos

Christina G.

Married on 06/05/2021

Wonderful Florist and Person!

I cannot say enough good things about Soraya! My husband and I had to cancel our wedding last minute last year due to the pandemic and Soraya was so supportive and understanding. This year we got have our party and Soraya did an amaaaazing job! Everything was beautiful and better than I could have imagined. She is so sweet and warm and makes you feel like she is 100% behind you supporting you the whole time. You can tell she loves what she does and I feel so blessed to have gotten to work with her. I would recommend Soraya in a heartbeat!

Cody

Married on 06/03/2021

Fantastic Wedding Coordinator!

Soraya went above and beyond what we could have expected from our wedding coordinator. Although we only hired her as a "month of" coordinator, she made herself available well before the wedding and helped us with everything from communicating with our numerous vendors about logistical information to going through every step of our day in detail to ensure that we would not have to worry about a thing on the day of the wedding. She was also able to draw on her breadth of experience at various weddings to offer smart suggestions, but was never pushy about forcing her vision on us. In addition, she not only is an excellent communicator and organizer, but is also personable, funny and easy-going. Any couple would be lucky to have Soraya as their wedding coordinator!

Josie C.

Married on 04/05/2021

Soraya the wedding season ANGEL

My entire engagement season leading up to my wedding, was exceedingly and abundantly more than I could've ever asked for or imagined because of Soraya's grace-filled heart, and her spirit of complete excellence. Ladies! First things first, Soraya taught me to NOT believe the cheap lie that planning your wedding has to be stress inducing. She lived that out and EVERY single meeting and phone call was a breath of fresh air, and a new dose of hope-filled JOY. Her heart of faith and mind of excellence is something I've never seen or experienced before. She genuinely cares to serve your vision for your special day, and also calls it so much higher. Her experience in this industry is EVIDENT, and her raw talent, eye, and attention to detail is something YOU NEED whilst planning your wedding. She is the most trustworthy, creative, businesswoman, mother figure, force to be reckoned with. Her taste is out of this world, and her execution is humbling. She spent many hours venue hunting for, and with us, and really, truly understands the magnitude and significance of this special day. She goes above and beyond in EVERYTHING she does, and our wedding looked like, and felt like heaven because of her. You will be extremely blessed if you get the opportunity to have Soraya on your team to help plan your special day. She is an angel through and through.

+ 5

photos

Toni F.

Married on 01/07/2021

Don't look for a planner elsewhere

This review is 4 years overdue! I married on 1.7.17 but to this day, i remember vividly how Soroya made every effort to bring to life my dream wedding. She went above and beyond and even surprised me with the most beautiful hand-made rustic picture booth. Soroya is the sweetest, most patient, creative, talented, & encouraging to work with! She will make you feel like family & give only the best.

Talia S.

Married on 11/01/2020

Book them!

Soraya and Lisa were a dream to work with! Our wedding was entirely planned before COVID hit and then suddenly we had to make new plans. Soraya was always there to help me stay calm as I moved through these challenges. Soraya is the sweetest human. She really gives her all to her couples and wants the best for them. She was always there to answer questions. She remained patient and understanding at all times. You could just tell she LOVES what she does. She handled every obstacle with grace and I just knew she had it all handled. She has a lot of experience in the industry and also as a florist has a lot more knowledge there. I would 100% recommend her services to any couple looking for a reasonably priced coordination service with people who care. With Soraya you are not just a business transaction. That feeling was so important me on my wedding day. I didn't want to be just a transaction, and with her, I felt like family!

Esther L.

Married on 10/10/2020

The best wedding coordinator out there

There are not enough words to express how thankful I am for Soraya! She went above and beyond for our wedding (not to mention it was a last minute wedding! We had less than two months to plan!) We had an impossible budget and Soraya somehow managed not only to hit it, but produce a beautiful masterpiece of a wedding. Soraya will listen and ask questions about your vision and then amplify that vision with her personal touches (but without straying from what the couple wants). She will check in with you throughout the process. She will make suggestions and walk you through. If you are still hesitating about Soraya, don't! Days after the wedding, my mom is still mentioning how blown away she was with the decor and flowers. What makes Soraya so rare is that she loves her job, and no two weddings are alike to her. Best decision (besides marrying my husband) of this wedding was having Soraya. Thank you Soraya!

Hannah H.

Married on 06/20/2020

Overwhelming!

We were a COVID couple, which meant all my wedding dreams were changed. I felt so much disappointment, but then contacted Soraya anyway - asking if just maybe we could still have a piece of our plan. She quickly affirmed that this was our wedding - no matter what was happening around us. -and it was going to be amazing. Soraya went above and beyond to give us the wedding we dreamt of - it was 1,000 times more beautiful than I imagined, and she made our change of plans into the perfect wedding. We love her and her husband/lighting man so much, and it was so splendid to have them be a part of our family-only day. Thank you thank you thank you!!!!!

Christina W.

Married on 03/14/2020

The Sweetest Ever!

We knew that we wanted to work with Soraya after we saw her amazing florals at my sister-in-law's wedding. Since our very first correspondence she has been so open and warm and such a delight to work with.

We unfortunately had to cancel our wedding the night before the day due to concerns with COVID-19. Soraya was so supportive and understanding. We can't wait to work with her again when we do it again next year!

Jozette C.

Married on 10/26/2019

A thousand% yes! Soraya does it right!

Soraya is someone you need in your life at all times! She went above and beyond through out our time together. Words cannot describe how grateful we are to have had her with us for our Wedding. She was on top of it all, if we missed something or needed more information she was on it! I wouldn't wait too long to book her she is a MUST! An absolute Queen. Our wedding couldn't have been what it was with out her! Thank you again Soraya, we love you!

Sophia B.

Married on 07/05/2019

Fantastic!

Soraya is absolutely amazing! She was so helpful throughout the planning process and truly brought our vision to life on the big day. She created the most beautiful floral arrangements and was extremely generous with decor she already owned. We are so grateful to Soraya for her beautiful work and feel very lucky to have had her! We highly recommend her services.

Carolyn

Married on 04/06/2019

Soraya made our day so stress free!

I was sure I wouldn't want or need a wedding coordinator. I'm very organized and received a lot of help from my fiance and mom during the planning process. However, we ended up deciding that having someone onsite day of would be helpful. Best decision we made during the planning process was hiring Soraya! She helped us think through all the little details, asked great questions to get us thinking about the day and went above and beyond to make sure all our vendors were set to go. Soraya and her assistant Lisa ran the show during our wedding and it freed us up to just enjoy the day. I cannot thank them enough!!

Joshua V.

Married on 02/09/2019

Amazing!!!

We are so blessed with our wedding!! Soirée made our wedding a beautiful story to Remember every single day! Everyone talked about how extravagant all the decorations of our beach themed wedding were! Soirée worked so hard to make sure that we got what we wanted for our decorations, color schemes, and props. She has an eye of a true artist and she is sooo much fun to work with! She truly went above and beyond for us and we will forever be thankful

Helury & Joshua

+ 4

photos

Channing P.

Married on 12/14/2018

A perfect addition to our big day!

One of the best decisions we could have made was working with Soraya for our big day! She helped to bring the entire day together to make it more amazing than we could have imagined. She was professional, kind, and such a joy to work with!
Are you interested?
Send a message