24 Reviews
Recommended by 100% of couples
Quality of service

5 out of 5 rating

Average response time

5 out of 5 rating

Professionalism

5 out of 5 rating

Value

5 out of 5 rating

Flexibility

5 out of 5 rating
Awards
8 User photos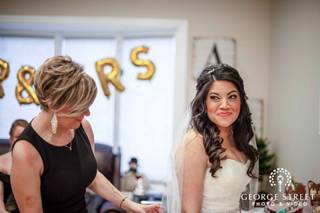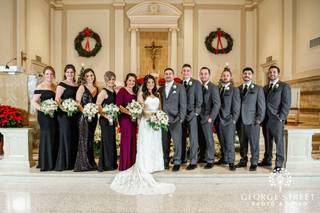 + 4

photos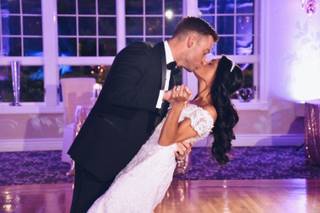 Jennifer D.

Married on 08/06/2021

The best wedding planner

This is the second event I have done with Adina from A Perfect Day. She is the best! She is so organized, and the sweetest. She is very responsive to emails and texts. She is always one step ahead. I highly recommend her for any event you are planning.

Jessica

Married on 09/25/2020

Amazing wedding planner!!

The best decision I made during wedding planning was reaching out to Adina. Due to COVID restrictions at our original Venue we decided to change our wedding to a backyard wedding 6 weeks before the date. We knew we would need someone to help guide us and help us the day of. Adina was the first wedding planner I reached out to and after the first phone call with her I knew she would be perfect for the job. She gave us so much guidance on where to go in making this huge change with our wedding plans. She helped us with booking a tent company, party rental company, bathrooms, generator and so much more. She made sure we had every detail covered, even things we never thought of before. We had multiple meetings during the 6 weeks which were extremely easy to schedule with her. Then on the day of the event she completely blew us away. Me, my husband and my bridal party were amazed at how good she was. She came prepared with multiple emergency kits. Anytime someone needed something, before they could even finish asking for it, she was already handing it to them. She made sure every step of the day went so smoothy. I didn't have to think of anything that day which took so much stress off my shoulders and allowed us to have a perfect night. She also brought her assistant Rachel who was equally amazing!! She took care of all of the set up at the house while Adina was with us for pictures and the ceremony. All of the decorations and details were exactly how I wanted it. It was all so perfect. I highly recommend Adina and her team. We couldn't have done it without her!!

Jaclyn F.

Married on 04/01/2020

Adina is FANTASTIC! You need her for your wedding!!

I do not know where to start. Adina Perullo is the best wedding planner in the business! My wedding would not have been nearly what it was without her. Her attention to detail is exquisite and she has SO much knowledge of the wedding industry it blew me away. Adina will be an essential part of your wedding!
My wedding was planned in only 6 months, which does not leave a lot of time to get everything done. On top of being my wedding planner, she was also in my wedding party. It amazed me to see how she was able to give 100% to both of these HUGE jobs at the same time and all with a smile on her face and never stressed. No matter what is going on behind the scenes, as the bride you will never know if there are any issues.
Adina helped me for the few months leading up to my wedding with everything you can think of. She was able to connect me with amazing vendors, such as our DJ and florist both, which were flawless. This helped take some of the researching off my plate, which can be incredibly time consuming and almost a second job. She thinks of everything that you will not because this is her true calling. She also assisted with our invitations and programs, but most importantly guided us with wording when it comes to overall wedding etiquette.
The week before the wedding, she contacted all my vendors to introduce herself and confirmed all details ensuring that they matched my contracts. She makes sure that any hiccups are directed to her and not the bride or groom or immediate family members.
On the day of the wedding, she brought her emergency kit, which is the size of a suitcase and it did come in handy a few times throughout the day. On my big day, I did not need to worry about a thing. Adina takes care of it all- the rings, the tips for vendors, bustling the dress etc.
Please, see for yourself! Schedule an introduction call or meeting with her and you will not be disappointed. She truly cares about your big day and you can see that she loves what she does. Adina offers different packages and pricing for all types of weddings and services, so do not make the mistake of not using her in some way for your wedding.
Adina- Anthony and I would like to thank you again from the button of our hearts, not only for all the work you did to make our wedding day the best day of our lives, but also for being a part of our family. Words cannot express how lucky we are to have you in our lives! You are a beautiful person inside and out and I am thrilled to watch your business grow and thrive!

10 STARS!



Are you interested?

Send a message

Jillian H.

Married on 01/19/2020

Don't walk.. Run!

The second I got engaged, I knew I needed a planner that really understood me, my needs, and how to make sure everything ran smoothly. Adina was and is that person.

She goes ABOVE AND BEYOND to make sure you are taken care of, your guests are taken care of and that no detail goes unturned. She is there, every single step of the way for as much or as little as you need her. I used her as a sounding board for every detail and crazy thought and she helped me willingly, never making me feel like I was wrong or insane. She is professional, meticulous, and worth every single penny.

Let hiring Adina be the first thing you do, you will not ever regret it.

Jessica L.

Married on 11/16/2019

AMAZING wonderful

Adina...or as I like to call her...my Fairy Godmother...because that is truly what she is. I have known Adina for over 20 years and because of our life long friendship, I might be biased but she is hands down the most amazing wedding planner in the world. She does get extra brownie points because her and her wonderful hubby, Matt are responsible for introducing me to my hubby, Alex.

Aside from all that, she was determined to give me the best day of my life and she absolutely delivered. From the moment I got engaged, Adina was right there by my side to assure me over and over that no detail will get overlooked. Any question I had, she ALWAYS had the answer...and it was always such a good answer! I know I couldn't have done any of the wedding planning without her.

The year and half being engaged was a breeze (how many brides can say that)...and I truly mean it. She works alongside rockstar vendors (DJ Barattini, Video John Bilski, Photo Kaitlyn Ferris, and makeup Lauren of LG Artistry), so booking ALL my vendors with Adina's colleagues was a no-brainer. Any decision I had to make for my wedding was an easy one because I had the best people in the biz to guide me thru.

Adina pays attention to things no one else does...she does such helpful things that no one would think of. Even as one of my bridesmaids she still came with fannypacks galore and her ginormous Mary Poppins luggage that has everything you can imagine in it to fix any situation.

The thing is...in this day in age it is hard to find good people who are good at what they do...Adina is one of those rare people. She is an Amazing person, mother, wife, friend, warrior, and just damn good at her job. You are her priority and she will stop at nothing to make your wedding journey a perfect one. I can't express it enough....Adina is the best at what she does...Alex and I could not have done this without her. We are so fortunate to be able to look back not only at our wedding day but at our entire journey and say how joyous and relaxed it was. If you're looking to enjoy your own journey without stress and worry and most importantly have the best day of your life...you probably need to call my Fairy Godmother. We love you, D! So excited to watch your business grow and continue to see you do what you love. Xoxoxo

Colleen A.

Married on 10/13/2019

Adina is AMAZING. Wedding planning game changer

To be honest, wedding planning was not my thing. Not even a little. And thanks to Adina, my wedding planning experience and wedding day went from being be a stressful mess to organized perfection. There are no words to describe how amazing Adina is - my wedding wouldn't have been a fraction of how great it was without her!

Adina CONSTANTLY goes above and beyond, and no review is enough to sing her praise. From the second she started working with me she was right by my side to make sure that I had the most perfect day possible (no pun intended). And I did. During my entire wedding reception people kept coming up to me and asking who helped organize the day because she did such an outstanding job. Adina definitely delivers...from dealing with vendors, to the wedding party, to organizing even the smallest of details - Adina has it covered. If you are looking for someone to change your wedding planning/wedding experience all for the better, Adina is your girl!!!!

Alyssa

Married on 10/12/2019

Adina was absolutely OUTSTANDING!!

If you are interested in a wedding planner, the search is over! Out of all of my vendors I had on my wedding day, Adina is the one I feel deserves my first review. This will be a long one as there is no way to just "get to the point," she deserves this drawn out review LOL. There are no words I could ever use that could thank her enough. Meeting her was no "coincidence," I needed her in my life. When I met her it felt like I knew her for years, she literally put my mind at ease with any anticipation I had for planning or on the day of. She had emails of things I need to look into with reminders and basically things I never even thought of. She has the answers/suggestions to everything and showed up the day of my wedding with literally.. EVERYTHING.

Not only did she help/run one of the biggest days in my life, she has taught me not to take life so seriously and to enjoy the moment. Besides my own personal opinion (because I knew she was amazing when I met her), hearing my bridal party's feedback, my mom, AND my husbands feedback just shows how amazing she is. My mom said she would just look at her own dress and Adina was literally fixing it before my mom even realized or could say anything, Adina was always 1000 steps ahead and prepared for anything. Each member of my bridal party still talk about Adina and took down her information because they said when they get married they NEED Adina, one Bridesmaid who is already married said she wants to get married again just to have Adina there. My husband didn't have the opportunity of being as involved with Adina due to his work schedule, but he said the next day "thank god for Adina I don't think the day would have ran so smoothly if she wasn't there, I'm sorry I ever said we didn't need her" which was the most satisfying words to hear LOL, but everything she did from her arrival is just beyond amazing and exceeded all expectations and they were already set high.

She literally had everything ready for photo, kept things on time and got everything back on track if we did run alittle late in certain areas, she got my dress prepared, put me in my dress with the much needed pep talk and boost I needed, she made phone calls to my vendors confirming everything, fixed my bridesmaid's dress after getting dirt all over it before the ceremony, fixed my moms dress (sewed &pinned it.. no big deal), fixed my dress all night, wiped my tears, fixed my hair& makeup, put my veil on, handed out water during photos and ensure my husband and I had drinks throughout the night, basically outperformed the maitre'd and bridal attendant where they said how amazing she was, and she reinforced my vision and what I wanted without letting anyone change my mind, and so much more. I literally had no worries the day of my wedding and every time I tell that to someone they don't believe me, but it is all thanks to Adina.

Adina you are an amazing soul and I thank you from the bottom of my heart for everything you have done leading up to, during, and after my wedding. I adore you!

Tiara

Married on 09/01/2019

Trust me - you NEED Adina!

Adina was the epitome of an absolutely perfect wedding planner. If I could do it all again, I would hire her for every single event I ever plan in life. She was responsive, always willing to go above and beyond, and a lifesaver in some of my most stressful moments.

Leading up to the wedding, everything was smooth, until the week of when I had issues with some vendors. Adina took over, got everyone in check, and calmed me down in the process. Knowing that she also had some personal things going on, made me even more in awe with how flawlessly she executed the wedding.

She kept me on track, coordinated all communication with vendors so I could breathe easy and made sure that I was happy with any and everything. She was extremely organized and responsive whenever I needed her. Beyond that, she made everyone around her feel at ease.

On the actual day of the wedding, she was running around and making sure that everything from my flowers to my pre-wedding card to my now husband was delivered. She had a HUGE emergency kit that was literally filled with EVERYTHING you could imagine. Throughout the night, I felt a million times more confident and prepared when I would look over and see her.

I truly don't know what I would have done without her guidance during the wedding. If you're thinking twice about booking her - definitely don't! She is absolutely worth every dollar and will leave you feeling like you hit the lotto by working with her. So so thankful to have had her by my side every step of the way!

Thanks again, Adina! I'll be calling you for my future events!

Meghan

Married on 12/29/2018

Adina is phenomenal!

Adina was amazing before and after the wedding. The day of thought she is irreplaceable! The fact that you don't have to worry about a thing is priceless. The fact that she is super nice is just icing on the cake.

Meghan

Married on 12/29/2018

Adina is phenomenal!

Adina was amazing before and after the wedding. The day of thought she is irreplaceable! The fact that you don't have to worry about a thing is priceless. The fact that she is super nice is just icing on the cake.

Meghan

Married on 12/29/2018

Adina is phenomenal!

Adina was amazing before and after the wedding. The day of thought she is irreplaceable! The fact that you don't have to worry about a thing is priceless. The fact that she is super nice is just icing on the cake.

Robert

Married on 09/01/2018

I want to say a huge thank you to Adina for helping us throughout our wedding planning process. We had an "over the top" back yard wedding with a 160 guests, 90 minute cocktail hour, acoustic guitar players, four bars, DJ, Dance Floor, full dinner, photographer, videographer and a ton of other moving pieces. From the minute we met with Adina I felt like everything was falling into place. We had an amazing day, our guests were ecstatic, and could not be happier for how smooth everything ran. No matter what stage you're at in the planning process give her a call. ( also, ask about her fanny pack).

Dana

Married on 08/11/2018

Adina always gets the job done. She's reliable, knowledgable and the number one person To have in your corner on your big day!!

Lauren G.

Married on 07/29/2018

If you want your wedding day to be PERFECT, look no further!!!

Adina and I began to chat on Instagram as two professionals in the wedding industry. She sent me a few of her brides for spray tans. We clicked right off the bat. She is SO sweet, professional, and a true joy to be around. When one of her bridal parties needed a last minute makeup artist, I was honored that she called me and I was able to see her working first hand. Let me tell you- she was AMAZING!!! I had heard great things about her from previous brides, but seeing her in her element was just incredible. I watched in awe as she had anything and everything you might need on your big day- from tide stain remover, to bobby pins, to heel protectors in case you need to walk in the grass or dirt- the list goes on. She had everything unbelievably organized and was handing the bride things she needed BEFORE SHE EVEN KNEW SHE NEEDED THEM! (And boy, can she rock a fanny pack!) I completely understand why her company is called "A Perfect Day" - she literally goes above and beyond to ensure your day really is absolutely PERFECT! Adina puts her entire heart into every wedding she coordinates. I am so grateful to have met her, not only as a fellow wedding professional, but as a genuine friend! If you want to ensure that your wedding day will be PERFECT, Adina is the best there is! I refer her to every single one of my brides, you just won't get better than her!!

Kate

Married on 05/19/2018

Adina is the best! I met her in 2015 when I was a bridesmaid in my friend's wedding. Watching her in action is pure magic! When I got engaged and started planning my May 2018 wedding I just knew I had to have Adina by my side for the big day! She is responsive, a guru for all things bridal and just all around gem of a human! She is the best investment I have made in the wedding process! Can't say enough good things!

Jennifer

Married on 04/13/2018

OH MY GOD! I don't know where to begin. From the second we met Adina she made us feel at ease. She is a LIFESAVER. Put it this way, hire Adina and your day will be a dream, a breeze where you're not stressed because she's got it passed under control!! My family and bridal party raves about how amazing she is. She went out of her way a day before my wedding to make everything extra special with the passing of my grandfather only two days before my wedding. Adina added personal touches, photos of my grandfather for our bouquets, corsages, and pockets. She made a memorial basket with my grandfathers favorite candy. She is out of this world, fixing dress clasps 20 minutes before ceremony, decorating the whole place to my vision, feeding everyone tic tacs and offering coffees morning of. I can't even express all of the big and little things Adina does and will do for you on your day. Adina spends hours mastering your wedding details with you and your fiancé in person. And don't worry, should any vendor or anything become an issue, she is 100% ON IT!! She truly makes your wedding, "A Perfect Day". I can't thank her enough. Not kidding you will fall in love with her!!

Lia

Married on 11/18/2017

Adina was the best part of our November wedding day. She came armed with her fanny packs and steamer, ready to tackle anything. Because of her, I felt like I had someone in my corner every second of the planning process and every second of the day. She was able to calm me down and help me enjoy the day in a way that no one else could. Knowing that Adina was working behind the scenes to ensure that my day was perfect was enough for me to fully enjoy the day. I wish I could have Adina be my life coordinator! She is a 5 foot Italian spitfire who is truly a force to be reckoned with. Trust me, you NEED Adina by your side for your wedding day.

Jacqueline

Married on 09/29/2017

Where to begin! From wedding planning up until the day of our September 2017 wedding Adina was absolutely AMAZING! Adina and I had monthly check in meetings to make sure I was on schedule with planning, she even offered to come to meetings with me throughout the planning process. She knew EXACTLY what kind of bride I was, and what I wanted and she made sure at every vendor meeting everyone was on the same page and that I was happy before we left. She came to my last dress fitting to make sure all my alterations were on point. She made my wedding planning process stress free, and because of her I ENJOYED planning! - The day of our wedding Adina came to our hotel bright and early ready to tackle on the day. Well thank goodness she came early because my Maid of Honors dress decided to rip off the hanger! Before I could get the words out Adina was sitting on the bed sewing away! She kept everyone so calm, she especially kept me sane with EVERYTHING going on at once. She made sure all my flowers were perfect when they were delivered, my dress was steamed, my hair was in place, that I liked how my veil sat on my hair, and that my makeup was perfect all day long. She even checked on my now husband and all the guys making sure they were all okay and that they had everything they needed as well. During pictures she was at my side every second. I turned around she had water waiting for me with my lipstick! Anything that myself, my husband, our bridal party, and our parents needed she HAD!! There is not one thing Adina forgets! She remembers every little detail and will check it three times to make sure it's correct! I truly cannot thank, or even rave enough about how amazing Adina truly is. I couldn't/wouldn't of gotten through the planning/ our wedding day without her!

Johanna

Married on 06/20/2017

Adina's attention to detail is only met by her amazing personality. There's nothing that will be over looked when working with her.

Diane

Married on 06/03/2017

There are not enough words to express how ABSOLUTELY AMAZING Adina is. She took care of EVERYTHING so that all would go smoothly for our daughter and son-in-law's wedding! From the bride spilling something on her dress, to the custom donuts that didn't show, to the florist that had the wrong ribbon on the bouquets to the many other little issues that cropped up throughout the day, she handled them all with ease and professionalism so that we could enjoy the day! Not to mention, she calmed our nerves, organized timelines, rounded up the bridal party when they started their celebrations a bit early, kept vendors in line and just took care of every last detail! Adina is absolutely amazing and a must for a stress-free and amazing day!

Heather

Married on 05/26/2017

Honestly I don't know how I would have gotten through my wedding day with out Adina! People are skeptical of what a wedding coordinator does and right off the bat her recommendations for vendors are top quality and amazing people. Right there saved me weeks of research. She was there for me every step of the way from booking my dj and coming to my appointments with me. The day of the wedding is where Adina shines, she knows the ropes and it shows. Never once as a bride did I worry, feel hungry, nervous or feel like I had any responsibilities other than enjoying my day. THank you Adina for making my wedding day the best I could ever imagine. My guests asked my mother many times who the little lady was with the huge fanny pack because she was so helpful and knew she had everything under control!

Jennifer

Married on 10/14/2016

Adina is the BEST Wedding Planner/Day of Coordinator out there!!!! Every Bride has a vision, and Adina is THE one who will make your dream a reality! She does not miss a detail, and will do everything in her power to make sure you have your once in a lifetime experience. I used Adina for my day of coordinating, and I am so thankful I had her. Everything was taken care of, I had nothing to worry or stress about, my only focus was to enjoy my wedding day :) She is the best and I recommend her to everyone I know!!! You will not regret!!!

Adina is an absolute godsend for any bride in the throes of planning a wedding! I was lucky enough to have Adina as my "day-of" coordinator at my wedding in 2015, but wish I would've had her on board to help me plan sooner! She is detail oriented, so incredibly sweet and easy to work with, and works under pressure like it's nothing! She will handle any crisis or issue that may arise and you won't even know it...like the security tag still being on grandma's dress or tip money left in the hotel room lock box ;) My family and I recommend her to everyone we know! The Angadi's love you, Adina!!!

Megan

Married on 05/31/2014

Adina, I couldn't have wished for anyone better to run our reception!!

I still don't know all the magic that went on during my wedding day. Adina was a fairy godsister at my wedding. There are some things you just can't plan for & many details that need attention. Adina made sure that all of my attention was on my groom and celebrating. Our wedding day flew by as fast as everyone warned me it would. With Adina there, I was able to enjoy each moment.

Adina was intuitive & knew exactly what a bride needs. She is the kind of person that you know you can trust immediately. I had complete confidence with Adina as our wedding coordinator that she would handle any situation exactly as I would have.

So glad to now call you a friend. Thank you Adina for taking care of each subtle detail that made our day flawless!
Are you interested?
Send a message