93 Reviews
Recommended by 97% of couples
Quality of service

4.8 out of 5 rating

Average response time

4.9 out of 5 rating

Professionalism

4.8 out of 5 rating

Value

4.8 out of 5 rating

Flexibility

4.8 out of 5 rating
13 User photos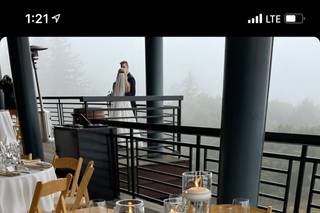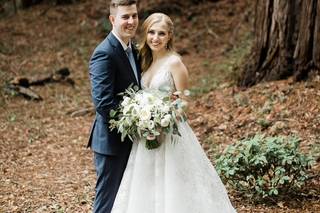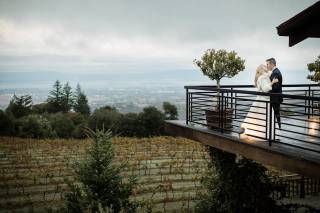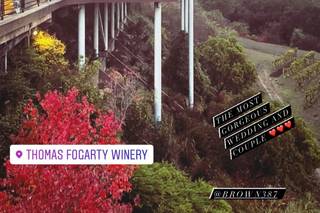 + 9

photos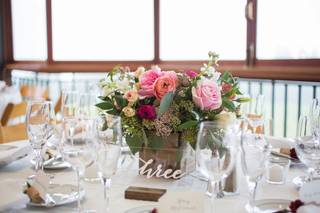 Lariann C.

Married on 09/17/2022

It was A "Beautiful" Day to Remember

Jutta Lammerts, owner and wedding planner extraordinaire.I am the mother of the bride and I say, She is very resourceful and helped the whole wedding party and especially the women connected to the wedding party and officiant too. Her connections with all the vendors was so essential to the success of this heartfelt and fun wedding. The wedding count have gone as well and beautifully as it did without her.
The dog trainer who took the flower dog down the aisle. Jutta's connection, her production crew (Quan and Deanna) went above and beyond their duties.
Thank you again, Lariann Cheng (MOB)
(Cheng/Mack wedding)


A Day Like No Other's reply:

Thank you so much for your heartfelt words, dear Larianne. Seeing the couple and you happy is our best reward!

Clay M.

Married on 07/22/2022

Jutta was amazing!

Jutta has worked with us tirelessly since 2019 (through two COVID postponements) to make our dream wedding at Nestldown a reality. From the very beginning, we wanted a detail-oriented planner that would help keep us on track and Jutta did that and much more. She provided the majority of the referrals for vendors we ended up working with for our wedding day and helped us think through both logistical and design aspects of our wedding that we would have never considered without her guidance. Throughout the planning process, Jutta would check in with us to ensure our planning was on track and we constantly referred to her extremely detailed wedding timeline to help inform our decisions.

On our actual wedding day, we were able to completely let go of any logistical worries and enjoy ourselves. If anything went wrong the day of, we certainly never heard about it and we're confident that Jutta and her team handled our day expertly. We can't recommend working with Jutta and her team enough!

Sarah B.

Married on 10/30/2021

Jutta is a fairy god mother!

I can't speak highly enough of Jutta and her extensive knowledge of wedding coordinating and planning. I was told by many on the day of my wedding that I was the "calmest bride ever" and I attribute so much of that to knowing Jutta was in charge of the day. I did her partial coordination/planning package for our wedding in October 2021. Jutta was very knowledgeable and accessible during the 6-9 months before the wedding and she was extremely helpful in recommending vendors. We ended up choosing the majority of the vendors she recommended (all of whom were fabulous, professional, and a good price). In the 3 months leading up to the wedding we really hit the ground running and she was on top of it sending me detailed timelines and going over each of my vendor contracts thoroughly to make sure that all of the logistics would work out. The day of the wedding, we had a lot of variables that were in the air because of weather changes (it was raining and originally parts of the reception were supposed to be outside). Her and her assistant, Stephanie, were able to make changes on the fly without me hardly ever having to worry about it. The day was truly seamless and my now husband and I just got to enjoy the day. On top of being excellent at what she does, we adored her as a person. She means serious business (which you want in someone leading the charge!) but she is also incredibly kind, caring, and thoughtful. You can tell she does this work because she truly loves it and cares for the couples that she works with. Thank you Jutta for a magical day!

Are you interested?

Send a message

Lisa H.

Married on 10/23/2021

Jutta/A Day Like No Other was our ROCK

Jutta was my ROCK...the rock to the entire wedding celebration preparations and smooth execution! I could not have planned and executed our wedding celebration without Jutta's organized, thoughtful, and honest support! Due to COVID-19, we had to delay our wedding celebrations and hold an event after we got married during the pandemic. Jutta supported us for two years! She and her team not only made the planning easier, but the day was SO SMOOTH! She truly believes in giving brides (and couples) the best wedding day possible and she delivers! My husband and I are forever grateful for her and her team's support! I cannot thank Jutta and her team enough.

I am a Type A person and need things in my control. But I was so confident and comfortable with Jutta taking charge that day because we went over everything we wanted and she delivered. We also had so many last minute changes and all Jutta would say is "No problem" or "Whatever the bride and groom wants, they get" (within reason of course :P).

A Day Like No Other is worth every penny if not more! You will NOT REGRET working with Jutta and her team!!

Garden S.

Married on 07/10/2021

Jutta was very thorough and organized! As a fellow vendor, I felt assured that all would run smoothly for the ceremony details as well as for all our other needs. When we arrived, she had everything under control and obviously knew what she was doing. I look forward to working with A Day Like No Other again and again!

A Day Like No Other's reply:

Thanks so much! I really appreciate the praise, and I am very much looking forward to future collaborations as well.

Michael K.

Married on 08/31/2019

Jutta was amazing

My wife and I hired Jutta to be our full service wedding planner and we're so happy that we did! Jutta expertly guided us through the entire wedding planning process from venue and vendor selection, to wedding design and decor, and day of logistics and coordination. She was great at both the high level picture as well as making sure we got the small details right to make our day perfect. Her expertise and network saved us a ton of time during the planning process and she ensured that we stayed on track with all planning timelines. Perhaps most importantly, it was on the day of the wedding that her years of experience truly shined. She and her amazing assistants ensured all our vendors were in the right place at the right time. And in spite of strong gusty winds and unseasonably bad weather, everything went off perfectly seamlessly from our and our guests perspectives. You'll be in good hands with Jutta handling your wedding planning and coordination. Thank you for everything!

Christina

Married on 03/22/2019

Absolutely fantastic!

We had a fantastic experience with Jutta and her team at A Day Like No Other! From day one Jutta was responsive, sharp, professional, and ready to take on the event. I could tell she was so organized and could take charge of everything (the beast that wedding planning is!), which was exactly what we needed, and Jutta delivered exactly that!

It was scheduled to rain on our day the weeks leading up to it (and our Plan A was primarily outdoors), and Jutta made sure to prep us for Plan B (layout of the party, and details like providing umbrellas to guests) - and I'm so glad she did because it did indeed rain! Despite the weather, the wedding was still perfect and beautiful, and seamlessly run. It was truly a day like no other. :)

Jutta is experienced, professional, great to work with, and organized - you will be in terrific hands if you hire her!


+ 2

photos

Cristina S.

Married on 06/30/2018

Wedding at Thomas Fogarty

We had an absolutely fantastic experience with Jutta as our full-time wedding planner and she's definitely the major reason our wedding ceremony came to life!

We're a busy couple living in the Bay Area - Jutta took us through the whole business of planning the wedding and made it feel like a breathe. From the moment we contacted her ~8 months before the date (we only had a venue secured) through the day after the wedding, she was truly a lifesaver. Her organization skills, communication and responsiveness are truly outstanding. She'd send us reminders in case something required our attention and whatever question or request we had - would always respond within minutes even to late-night emails.

Jutta took on majority of coordination with vendors - from advising on picking the vendors, to handling all of coordination details and making sure the week of and the day of runs super smoothly. I really like the French country style and Jutta went to incredible lengths to arrange the table decor to be just perfect! She also helped to guide and suggest possible ideas in the areas of the planning we were unsure of. Jutta took care of every single details - from finding a vintage typewriter and bike for decor to hand-crafting the signs herself.

On the day of, Jutta and her amazing assistants made sure that the entire day proceeded smoothly according to pre-planned (5mins intervals!) timeline. We could fully enjoy the moment knowing that Jutta takes care of all details. She stayed all the way through the night and made sure that gifts, flowers and other details will be taken care of.

Besides outstanding professionalism, Jutta is wonderfully calm and caring person with a keen sense of humor. If you want your wedding day to be truly outstanding - you can't go wrong with A Day Like No Other. Thank you, Jutta!

Joan

Married on 06/25/2018

We contacted Jutta Lammerts of A Day Like No Other just 8 weeks before our wedding and she came through with flying colors!! We had an amazing day! Jutta took the time to find out about our "style" and was keen to understand what would make a perfect day for our wedding celebration. And then she went to work! Wow! In short order we had a list of vendors with notes and recommendations on each, we received a preliminary timeline, advice on a variety of issues and the comfort of knowing Jutta was totally on it! Her follow through is impeccable - something that was super important to us as we were both traveling and busy with other projects. She patiently and often reminded us of decisions and deadlines and kept us all on track. The preliminary timeline was updated during the planning process and we had a very detailed plan prior to the day of our wedding - no last minute surprises. Several of our vendors commented that Jutta is one of the best event planners that they work with!
We threw Jutta a few curve balls, some creating last minute adjustments, but she truly hit a home run for us. We are so grateful that we hired Jutta and we are delighted to highly recommend A Day Like No Other.

Mary

Married on 04/28/2018

5.0 star rating 7/13/2018
Jutta was amazing! She is super professional, communicates quickly, answered all our questions, had great ideas from her years of experience and was graceful and easy to work with from the bride's perspective and from the mother's perspective. I enjoyed and learned from each of our meetings. All the plans moved forward on time and her detailed timelines helped us all to relax and know we were in good hands. Day of Jutta was the on top of everything and yes, she really was the last to leave. She interfaced with all the other vendors so magically that they all want to work with her again. My highest recommendation! Use Jutta and you will have a lovely time and enjoy your own wedding. Vicky

Remove review

A Day Like No Other's reply:

Dear Vicky,
Thank you so much for your kind words! I am so glad everything went exactly like you wanted it, and that you enjoyed the Great Day. It was a pleasure and an honor working with you!

Marian

Married on 10/14/2017

My husband and I had a really positive experience working with Jutta and her assistants Angeliki and Mary-Kate to help plan, coordinate, and execute our wedding in San Francisco. We selected Jutta's "month of" coordination service, but she began to help us immediately. We really appreciated her responsiveness to emails, her attention to detail, her thoroughness, and her intelligence. Jutta provided really helpful referrals to other vendors, which made many other wedding decisions easier. In the weeks before our wedding, it was wonderful to know that Jutta was communicating with all our vendors, and coordinating the timeline for the day. Our entire wedding was executed perfectly. Angeliki ran our rehearsal the night before, and she was a really pleasant, organized, and friendly person to work with. Angeliki did a wonderful job the day of the wedding, and there's not one thing about the day that we would change. Finally, Jutta's assistant Mary-Kate served as our dog Suki's caregiver during the wedding, and she did a wonderful job. I really loved watching Mary-Kate feed Suki tiny pieces of chicken jerky during the ceremony; it worked perfectly to keep Suki quiet. We would very highly recommend Jutta to anybody planning a wedding!

A Day Like No Other's reply:

Thank you very much for your kind words, Marian! I am so glad that you and Aaron had a perfect wedding day, and that you were happy with our services. That's our best reward!

Hassan

Married on 10/14/2017

Jutta, is a total pro! She was responsible for making our wedding truly magical and a day like no other!! She was so incredibly patient with our rapid new ideas and constant change of plans and accommodated our every request. She also has THE best wedding ideas which helped us a lot! She even stayed to the very end and helped with everything.

Don't hesitate, she is truly the best! We honestly couldn't be happier!!

Thank you Jutta!

Hassan

Married on 10/14/2017

Jutta, is a total pro! She was responsible for making our wedding truly magical and a day like no other!! She was so incredibly patient with our rapid new ideas and constant change of plans and accommodated our every request. She also has THE best wedding ideas which helped us a lot! She even stayed to the very end and helped with everything.

Don't hesitate, she is truly the best! We honestly couldn't be happier!!

Thank you Jutta!

Kate

Married on 10/07/2017

Helped my wedding day run smoothly as planned. Such a memorable day! And Jutta typed up a blog for us to enjoy right after the wedding.

Stephanie

Married on 08/26/2017

We give Jutta our highest recommendation! She was fantastic--more than words can say! She was truly a lifesaver in so many ways, and I don't think we would have survived the wedding planning process without her!

Jutta's communication, organization and responsiveness are outstanding. She would send friendly reminders if certain tasks needed attention and always responded to our questions in a timely manner. She coordinated with and between vendors skillfully and was so on top of everything, consistently. She had fantastic design ideas and was a great sounding board as we were considering various options. Keeping our budget in mind, she would recommend vendors that fit our price point. It was evident that she is very well connected within the wedding planning community and clearly very respected. Almost all of the vendors we interviewed (even those that we learned about on our own) had heard of her and spoke very highly of her.

On the actual day of, Jutta and her two assistants were stellar. They visited with bride, groom, church and reception sites and helped everyone stay on track. Jutta helped keep us on schedule during the reception, which was very helpful since we had a lot of activities planned. We appreciated how available she was throughout the night; she always kindly reminded us of what was next on the schedule so that we could be prepared. She stayed through the end of the reception and beyond, ensuring that everything was taken care of with gifts, vendors and that everyone's questions were answered.

Besides being an incredibly capable wedding planner, Jutta is a lovely human being who is hugely generous and deeply caring. Jutta, we can't thank you enough for everything you did to make our wedding day a dream come true! We miss you already and can't wait to be in touch!

Mary-Kate

Married on 06/24/2017

Jutta is a dynamo and true professional. You can be confident that not only will she get the job done, it will be done well. Jutta generously agreed to take over the planning process for my wedding a few months before the date. No small feat; however, Jutta's years of experience allowed her to do so seamlessly. She is an expert planner with attention to detail that might otherwise be overlooked. She is calm under pressure and executes tasks with a smile and lightening quick speed. Each of my vendors remarked how delightful it was to work with her. As a testament to Jutta's good nature, she helped me feel that no request was too big or small. Several of our guests remarked at how our wedding was both greatly personal and filled with joy which was our ultimate goal. I am grateful to Jutta for helping to make this happen.

John

Married on 03/12/2017

We are so lucky to have found ADLNO! Just thanks!

Melanie

Married on 10/28/2016

I do corporate events for a living. Events are stressful and even more stressful when you're planning your own wedding. I couldn't do it alone, I soon realized. My fiance (now husband, yay) was a great think partner but c'mon, we all know us ladies are the ones who mostly get things done. I needed someone to sanity check my thinking and take over the day of so I wasn't worried about the little details that go into executing an event day of. I found Jutta after thorough research and I'm so happy I did. During our first conversation, we went through every detail of my half baked plans and she asked thoughtful questions. It was clear she had experience with weddings. All her questions and suggested vendors helped me further bake out the plans. About 3 weeks before, we had another lengthy conversation about how things would go and she created a detailed timeline & sent a questionnaire to help her prepare the flow of the ceremony. She confirmed my vendors and nailed down the timeline. From that point on, I completely let go (I'm kind of a control freak). She was amazing and helped me completely relax so that I could be completely present during one of the most important days of our lives. Jutta is a complete professional who supports whatever makes you happy. My wedding was unusual and she just took everything in and rolled with it. Thank you, Jutta for being my savior! You literally were my angel.

Taryn-Lyn

Married on 10/08/2016

From beginning to end Jutta at Day Like No other was there to guide me to the "right" vendors, calm my nerves, and there enjoy great moments of happiness. I contracted Jutta for day of coordination but Jutta made her self available to me every step of the way. We spoke often and also used a great online planner. I had lots of fun inputting guests, pictures and Jutta was always updating the site as I sent in vendor contracts and other bits of wedding info.
With the Big Day's date coming up fast- I thought I'd be a raging mess but truly I wasn't. Jutta had everything under control-Timelines, vendors, drop offs, deliveries the list goes on & on. Everything was being taken care!! Having the peace of mind to spend stress free time with family & friends.
Day of the Wedding I met with Jutta and her assistant as I was leaving the hotel heading to venue. Jutta smiled and with her strong calming energy- told me I was beautiful, the venue looked great & she had everything under control. I believed her and her words were needed and gave me much comfort.
The Ceremony & Reception were so beautifully magic, I'm still on a high.
So to wrap this up- You want/need A Day Like No Other to be there for you, on your Big Day!!


Sarah

Married on 09/25/2016

Jutta was great! she was so patient and so professional....I changed our design and small little things about the wedding so many times and she was always there for me to make it work...She was also the greatest planner I could have asked for on the day of the wedding, she was on top of everything, from getting me a dog sitter to handle my dog at the ceremony and then take him home at the reception to having a lunch ready for us before starting our big day, and she saved my dress (a long story !) ....all in all everything went smooth as exactly as I had in mind...I definitely recommend her to everyone...thanks Jutta for making our day the best day ever!

June

Married on 09/03/2016

Jutta and her crews were extremely professional, accommodating, and personable. Our wedding day went very smoothly. Her team was exceptional, and helped coordinate even the most complex of wedding plans. We are thankful she helped make our special day truly memorable. We would certainly recommend her service to our friends.

A Day Like No Other's reply:

Dear June,
Thank you so much for your kind words. We are so glad that everything came together flawlessly and that you were happy with your Great Day! We are honored to have been a part of your wedding preparations and of your wedding day itself.

My husband and I hired Jutta as our "month of" wedding coordinator. This title is a bit of an understatement, as Jutta helped us start to get organized from our very first interaction.

I can't recommend Jutta highly enough! Right at the beginning of our interactions she put together a detailed list of everything we had planned and everything we had yet to plan, and then kept us on track, sending us friendly reminders to get various things done.

As the wedding day came closer, Jutta took over contact with our various vendors and put together all of the various moving pieces for us. This was a HUGE help, as we had hired all kinds of different people and having somebody responsible for telling them what to do was perfect.

Jutta ran our rehearsal and looking back on it, we would have had no idea what to do without her there directing us. My mother, my husband, and his parents were all able to go into the wedding day totally stress free, confident in the fact that Jutta had everything organized and under control.

It may seem a bit unbelievable, but I wasn't even a tiny bit stressed during the entirety of my wedding day. I didn't worry at all about what time it was or if I was supposed to be doing something; Jutta or her assistant was at my side directing us when we needed to do something and keeping us on track.

I'm sure there were some things that went wrong throughout the day, but I didn't know about any of it since Jutta handled everything. She is a true professional and I am SO glad that we hired her.

Nancy

Married on 11/14/2015

Jutta and her team are outstanding! Every part of the wedding process was carefully thought out and well organized.
My husband and I could not have asked for a better planner. We have received several message from friends and family about how beautiful our wedding was some have even said best wedding ever!
Thank you for making our day so memorable!

Jutta is an amazing coordinator, she organized my wedding and I've also worked side-by-side with her as a vendor. She is simply the best!

Derek

Married on 09/27/2015

Our wedding was super memorable thanks to Jutta and A Day Like No Other. As an intercultural couple, we wanted a wedding that reflects our individual backgrounds while having the style of a California summer outdoor wedding - not an easy thing to achieve. What made it extra challenging was that we had only gotten engaged just 7 months prior to the wedding date. Without Jutta's help we couldn't have been able to pull it off, let alone a truly fantastic wedding that our friends and family continue to gush about!

Given the shortened timelines, her suggestions on the right vendors were highly valuable. They were all super high quality but she also kept our budget in mind, letting us know where we can achieve the proper tradeoffs to get what's most important to us while keeping budget inline. Her deep knowledge about weddings ensured that any running around to find the right vendors was kept to a minimum.

However, the most difficult thing was to put all the pieces together - how do we include all the cultural bits, from visually putting the decors together to fitting them into a strict timeline without clashing and overwhelming the whole wedding. Her meticulous work of mapping out all the details and her ability to identify how things should go together made the whole process very straightforward. And she was super patient when we moved bits and pieces around to accommodate different requests. After we had finalized the plans, she also communicated with all the vendors to ensure that everyone is on top of things.

On the wedding day itself, Jutta's assistant, Kelsey, was super attentive and cheerful. We were constantly reminded that we should enjoy the special day and not to worry about the details. Indeed, we didn't! We simply experienced the fairy tale wedding. Literally everything went as discussed without a hitch.

Without Jutta's attentiveness and expertise and Kelsey's support, our wedding wouldn't have gone nearly as well as we had hoped.
Are you interested?
Send a message