Reviews
4.9 out of 5 rating
Quality of service

4.9 out of 5 rating

Average response time

5 out of 5 rating

Professionalism

5 out of 5 rating

Value

4.9 out of 5 rating

Flexibility

4.9 out of 5 rating
99%
Recommended by couples
24 User photos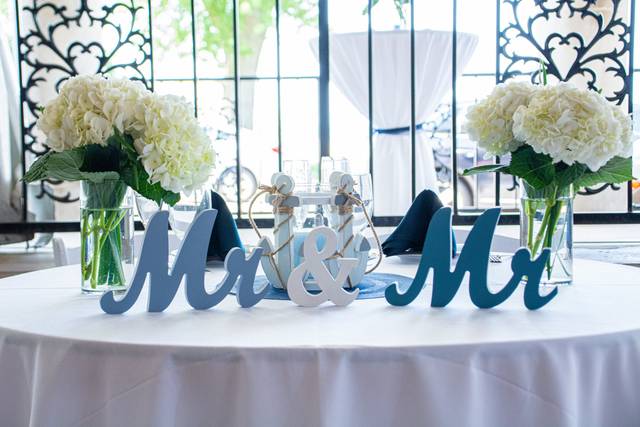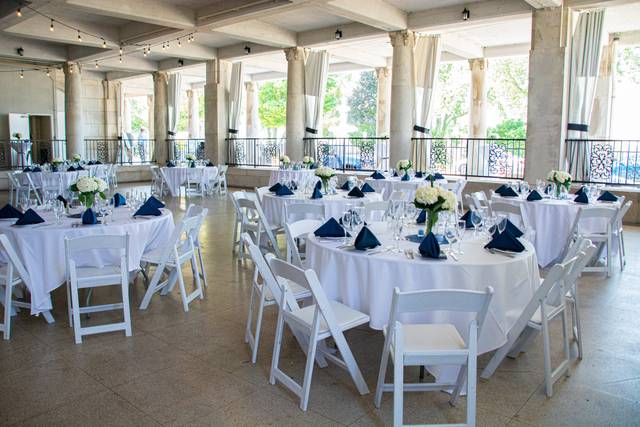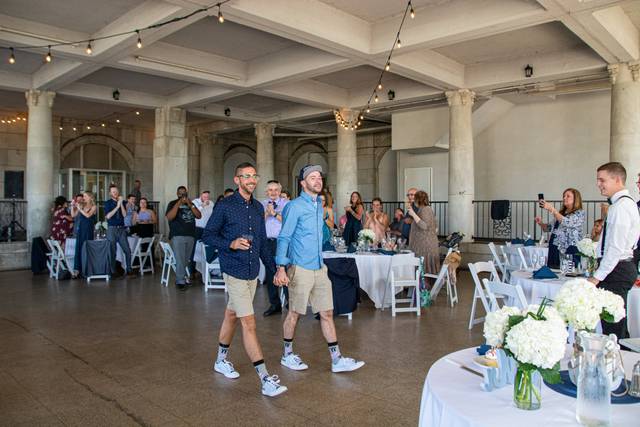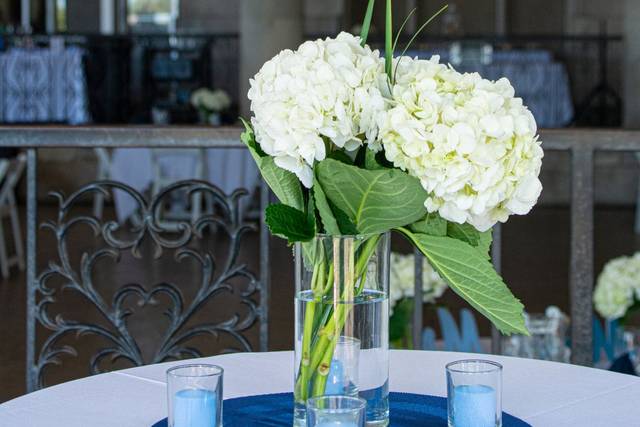 + 20

photos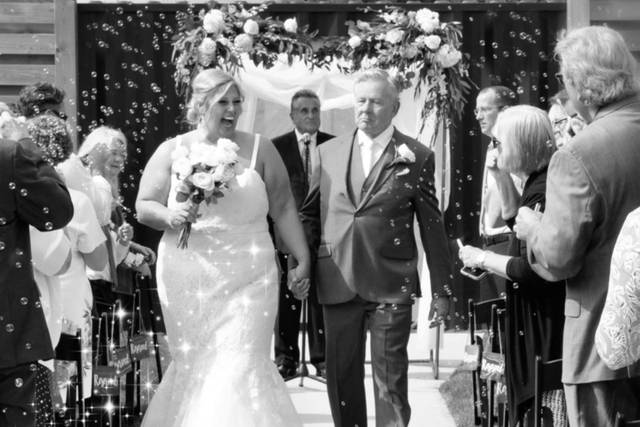 Kelly R.

Married on 10/06/2023

Wonderful!

I bought the Day of Coordinator package and it was honestly the best purchase of the entire wedding. Danielle was so great to work with throughout the whole process, giving me access to a virtual planning platform, talking me through the planning, and answering all of my questions! She was very knowledgeable about our venue Hidden Vineyard, which was even better. I live out of state, but all of our virtual appointments were extremely productive and accommodating; I was able to meet with her in person once, along with my mom, and it was extremely reassuring and helpful! Justine was assigned as our on-site coordinator on the big day, and she was amazing. She handled all of the decorating wonderfully - even having to move the ceremony inside at the last minute. Having someone there at the end of the night to pack everything up so my family and I could leave was truly so great. I cannot recommend day of coordination services enough, and 1928 Planning Co is the best!

Shannon S.

Married on 09/02/2023

Made Our Wedding Amazing!

Danielle from 1928 Planning Co. made our September 2023 wedding an absolute dream come true. From the beginning, she was incredibly responsive, always there to answer our questions and provide fantastic recommendations.

On our wedding day, Danielle and her team were true lifesavers. They arrived early, handled all the setup seamlessly, and ensured the day ran smoothly. This allowed my husband and me to fully enjoy every moment without worrying about a thing.

One of the most remarkable moments was when our wedding ended, and instead of dealing with cleanup and packing up, we simply walked into the sunset, knowing Danielle had it all taken care of. It was truly magical.

Danielle's dedication and expertise are unparalleled, and we can't thank her enough for making our day unforgettable. If you're searching for a wedding coordinator who will go above and beyond, look no further than Danielle and 1928 Planning Co. Our heartfelt thanks to her and her team for making our wedding day so special.

Audrey

Married on 08/26/2023

Amazing & SO responsive throughout!!

Danielle was SO helpful throughout our wedding planning process even though we had only selected the Day-of-coordinator service. She was very responsive to any question I had, even if it was late at night. We had Justine for our day of coordinator and she was the biggest help to make sure everything ran smoothly. I highly recommend for any wedding planning service!!

Are you interested?

Send a message

Gwen O.

Married on 08/19/2023

Friendly, knowledgable, and extremely helpful

Danielle Witucki, our wedding planner, was invaluable in planning and executing our daughter's wedding. She helped us find vendors, coordinated them, kept us on track with all details, large and small. She was quick to respond to questions and was a good friend to us throughout this important time.

Jenny J.

Married on 08/19/2023

Professional, communicative, amazing!

1928 Planning was so great to work with! Our planner Danielle tended to our every need and was quick to reply to our emails, had great ideas, was very communicative with us and our vendors, and day of went above and beyond for us! They also had a variety of items available for rent that helped us to fill out our decor at our venue, and always helped to problem solve solutions for any issues that came up. We couldn't have had such a beautiful wedding without their help. I would highly recommend to any friend getting married in Southwest Michigan!

Sarah S.

Married on 07/15/2023

Danielle is amazing!

If you're planning a wedding in Southwest Michigan, look no further than 1928!! Danielle is amazing and made the entire process so seamless and fun. I always felt like a priority and she is so incredibly helpful - I don't know how I would have gotten through my wedding without her! My wedding was the best night of my life and I thank 1928 for that :)

Denise T.

Married on 06/24/2023

100% Worth it!

I am so glad we hired Danielle and her team for our day of coordination! She helped keep us on track planning and made sure we were asking the right questions. Our wedding/reception went so smoothly and not have to worry about family/friends cleaning up! It was so great to be able to enjoy the day and let Danielle run the show!

Alex B.

Married on 11/19/2022

Great Experience with 1928!

I don't even know where to begin when recapping our experience with 1928 Planning Co. — they were instrumental to our September 17, 2022 wedding!

My husband and I had the pleasure of working with Danielle as part of their day-of coordination package paired with a few ala carte options (transportation coordination, Shades of Light support, and drapery extensions). The services menu was immensely helpful and it was such a great convenience to have the option to select the offerings that made the most sense for us based on our planning preferences.

Without Danielle's extensive expertise and input as we navigated, I don't think the day would have been as seamless as it was. The team on-site for our rehearsal walkthrough and on the day were amazing. They handled our set-up and tear-down with such ease (styled to perfection I might add!) and were amongst two of the best service decisions we made.

Highly recommend Danielle and her team for any event needs!

Amanda G.

Married on 10/22/2022

1928 Planning Company

Working with Danielle from 1928 was easily one of the best decisions that we made while preparing for our big day. Having a designated point of contact that was familiar with this whole process was invaluable. Her support and guidance helped make our wedding day stress-free and beautiful! We couldn't be more thankful and highly recommend 1928 for any couple who are at any point in their planning process! Thanks Danielle!

Ashley B.

Married on 09/24/2022

Best Experience!

Danielle and 1928 helped us plan our wedding at Watermark Solarium and we added on the Day of Coordination. She is absolutely incredible and I cannot imagine the wedding planning process without her. She responds to emails incredibly quickly, always providing excellent guidance and recommendations from all her experiences. We always felt like a priority regardless of how far away our wedding date was. 1928 has an amazing planning workbook that we used frequently throughout the process to keep ourselves organized. Her consultations were always SO helpful and as a very type-A couple ourselves, we were always surprised by how many moments we had where she'd ask us questions that we hadn't thought through yet. Danielle is incredibly organized and really made us feel confident in knowing the wedding would be successful with her help. On the actual wedding day, she helped with all the decorations (and we had a lot!), organizing all of our small touches, making the space look perfect, and kept us on schedule even when we were late returning from some pictures during cocktail hour. The 1928 team ensured that our wedding went smoothly without any issues, and we couldn't be more grateful for them! They also did an amazing job of taking down all the decorations and cleaning everything up so we didn't have to worry about anything. Having all of them on site throughout the day really took a lot of stress away and we can't recommend them highly enough! Thank you 1928!

Stumari Q.

Married on 09/17/2022

Best Decision Ever

Can I give them 10 stars? Danielle and the 1928 team are AMAZING. Without Danielle, we probably couldn't have pulled off a wedding half as good as the one we had. We hired Danielle for partial planning and utilized some of her rental collection. We were both three hours from the venue location so we really relied on Danielle's local expertise. Throughout our two year planning process, Danielle was extremely responsive and was always available to meet with us. We always felt like a priority even when we were years away from our date. She answered all of our random little questions and kept us on track and organized throughout the process. Planning a wedding is stressful but after one minute of talking to Danielle, all of our stress melted away. Danielle is an extremely calming presence, very professional, and is on top of everything. On wedding day, she kept our timeline moving, set up our event spaces, and made sure we had everything we needed. We cannot think of a single thing that went wrong day of, mostly thanks to Danielle. We are eternally grateful to Danielle for pulling off the wedding of our dreams. Do yourself a favor and hire this company!

Carrie

Married on 09/11/2022

Great Planning Experience!

Danielle and 1928 were immensely helpful in planning and coordinating our wedding! Planning from mostly out of state, it was so nice to have someone in the area whose guidance we knew would align with our wedding and that we could trust. Danielle expertly kept us on track during the planning process while also helping us manage vendors leading up to wedding day. She and 1928 also helped plan our rehearsal dinner, ensuring that the whole wedding weekend went off without a hitch! We would highly recommend working with Danielle and her team for your event.

David I.

Married on 09/09/2022

I Couldn't Imagine Planning a Wedding Without Them!

We had an awesome overall experience with 1928 planning. Every detail was covered well in advance of our wedding and when the big day came, everything went off without a single issue. Communication was always great and we never waited long for responses!

Ashley

Married on 08/27/2022

Wedding coordinating services

We absolutely loved using 1928, they were amazing at communicating with us efficiently and timely with details, updates, responding to us when we had questions or concerns, and when it came down to the day of, they truly brought our vision to life, and we're an absolute joy to work with. They insured we ran according to our schedule, kept us updated on how we were doing with timing, reminded us to take some time to ourselves, and followed through with all of our wishes that we had requested with them, and made sure we my husband and I most importantly were having a wonderful day. We are so grateful for everything they did for us during our planning process and on our wedding day! :)

Katherine H.

Married on 08/12/2022

Highly Recommend 1928 Planning Company

We hired Danielle and 1928 Planning Company for their Day of Coordination services along with a couple of "a la carte" services (extra clean up and extra supervision time during the evening). We are so glad that we did. Danielle helped keep us organized during the final stages of planning and insured that we did not miss or forget any details. Danielle's pleasant and calm demeanor and obvious efficiency, competency and problem solving skills kept us calm and happy. We would not have enjoyed the wedding as much as we did without her support. We highly recommend 1928 Planning Company particularly if you are holding a wedding at venue that requires you to hire and coordinate all of your own vendors and activities.

Aleta W.

Married on 06/25/2022

1928 was fantastic!

Throughout planning, 1928 was easy to work with through emails and meetings. The workbook that was created helped us stay organized and allowed us to understand what additional items we needed to focus on.

We chose to utilize the day of coordination and we are so glad we did. The team made the wedding day run smoothly and allowed us to focus on sharing the day with our guests, instead of having to work out the final details with the vendors. Would highly recommend 1928 and their day of coordination offering.

Shannon M.

Married on 06/11/2022

Wonderful Service

We chose 1928 Planning for our Day of Coordinator and it was one of the best decisions we made for the wedding. Danielle was extremely helpful during all stages of planning – answering random questions, vendor suggestions, wedding timeline, set up/tear down of décor, etc. Logistics of the day went off without a hitch and we couldn't have done it without her. Getting a day of coordinator is one of the best things you can do to ensure you have a calm, stress free wedding day. Having Danielle on-site really allowed me to enjoy the day because I knew we were in great hands. They're worth every penny.

Joanna H.

Married on 04/03/2022

Kept us on track and made it easy!

Danielle and her team made the wedding planning process so smooth. The workbook she uses with clients makes it easy to stay on top of all your lists and to dos, and really sets you up for success. Day of, there was truly nothing they hadn't thought of. Everything looked beautiful and ran so smoothly - we couldn't have done it without 1928!

Nick M.

Married on 03/26/2022

THE must have planning service

Danielle and 1928 helped us plan and host our wedding at Solarium in Stevensville. She was organized, responsive, and easy to work with. She thought of all the little details that ensured we had everything covered. So much so that she went out on the day of the wedding to get a tide pen to remove a sightly smudge on my wedding dress.
Their day of planning service is a must to take the stress out of decor set up and take down.
Take advantage of their rentals. It makes finding those little details super easy!

Ellen S.

Married on 03/19/2022

Best decision we made

Danielle and her amazing team were a joy to work with. Danielle made sure I felt confident about everything leading up to the wedding weekend. She helped run our rehearsal to ensure it would go smoothly. I had no anxiety the day of our wedding, knowing that everything would be taken care of exactly how I wanted it. My husband and are are so thankful for the amazing team at 1928 Planning Co.

Alexandra B.

Married on 02/19/2022

Your essential wedding must have

1928 was an absolute joy to work with. My husband and I both come from different lines of planning. I come from large scale hospitality while my husband has run the lighting and audio for various large productions at stages all over Michigan. We didn't necessarily need someone to help us plan our event from the beginning, but what we really needed was someone who could take our vision and run with it. Danielle took our plan and worked with us for months leading up to our wedding. She worked with us to complete the most specific and comprehensive google doc that had every single moment of the actual day planned and organized. With this doc I was able to send her messages with new updates and upload photos for the design we were going for. She made our vision come to life with more sparkle and pizazz than I could have hoped for. To her additional credit I almost never saw her until she needed me to move to the next location or she wanted to bring me a cocktail and if there were any issues, I never heard about a single one. She was our team leader and she performed her duties 100% successfully. Not only did she put together the most beautiful wedding, but she also tore it all down on her own which is INSANE because we brought everything in a uhaul having had to travel hours to our venue. She packed up our entire wedding in about an hour and we never even saw it happening. Hiring 1928 to be our day of planner was the absolute best investment we made when it came to our wedding. I will shout it from the rooftops to any of my friends getting married. Do yourself a favor in advance, and just hire them now. You don't need to look any further or think any more on it. Just do it.

Sarah E.

Married on 01/07/2022

Fantastic Service

1928 Planning Co. was amazing from the second my now husband and I reached out to them. They immediately set up a phone conference to discuss what each of their packages entails. We ended up going with the Day Of Coordination package and it was one of the best decisions we made for our wedding. We met with Danielle via Google Hangouts several times before the big day. We had to make many changes because of COVID-19 and they handled them with ease. Danielle and Gail were at our rehearsal to organize everything, which I so appreciated. They asked questions I had never thought of and were such a calming presence. On our wedding day they set up all decor, made the day run super smoothly, and tore down at the end of the night. I cannot recommend them enough!

Haley S.

Married on 10/24/2021

So helpful!!

Hiring 1928 planning was honestly the best money that I spent on my wedding! They were always so kind and accommodating, and I would recommend them to anyone planning a wedding!

Nikki S.

Married on 10/17/2021

Great Coordination

I hired 1928 for a "day-of coordinator", as I was comfortable planning everything but wanted someone to do the running around the day of to ensure everything was smooth. I was assigned Stephanie and thank god....because she did an amazing job! I got married at a venue where I had to bring everything in and setup. She handled the million things I threw at her with a smile and paid great attention to detail. I'm a former wedding planner myself, so I was pretty picky on what I expected. It's so important, as a bride, not to worry about anything that day...to sit back and watch your planning unfold beautifully ....I was able to do that. Thank you!

Michele W.

Married on 10/08/2021

Best decision we made in planning our wedding

Danielle and 1928 was absolutely crucial in the entire process of planning our wedding. Looking back on the whole process, we could not imagine it without Danielle's guidance. Her consults and workbooks helped us plan things that we didn't even realize we needed to plan. Our wedding day went off without a hitch and a huge part of that was thanks to 1928 Planning Co. If I could give any piece of advice to any prospective couples out there- hire this company to help you plan your day!! You will not regret it.
Are you interested?
Send a message