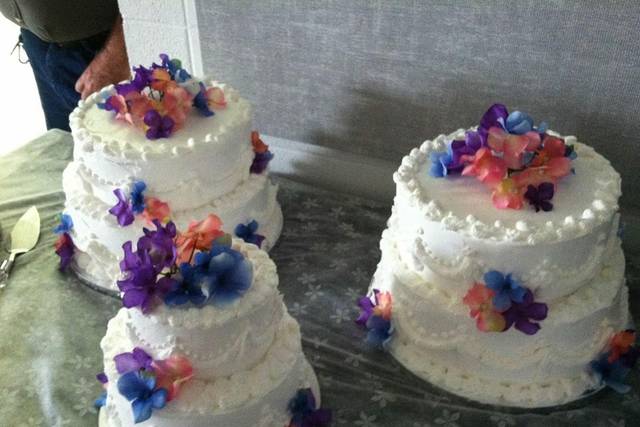 Bethany, OK
Sweet Delights is a bakery based in Bethany, Oklahoma, that specializes in creating wedding cakes that look as good as they taste. Serving couples throughout the Oklahoma City area, this business designs one-of-a-kind wedding cakes that are sure to leave a lasting impression on all in attendance....
Other options near Bethany, OK
Rating 5.0 out of 5, 2 Reviews
(2)
· Yukon, OK
Located in Yukon, Oklahoma, Hey Sweetstuff, LLC creates delicious wedding cakes and other special occasion desserts....Read more Heather Rockey is the proud owner and master baker behind this business. With over a decade of experience to her name, this professional is well-versed when it comes to creating...
Rating 4.9 out of 5, 60 Reviews
(60)
· Oklahoma City, OK
Rosebeary's Bakery is a wedding cake company based in Oklahoma City, Oklahoma. Owned and operated by Janet Rosebeary and...Read more her daughters, the bakery creates customized weddings cakes with a unique variety of flavors and designs. Experience Janet Rosebeary started her career two decades ago. She has...