Special Occassions Design by DAWNA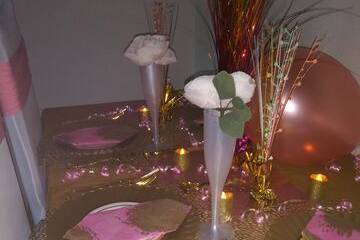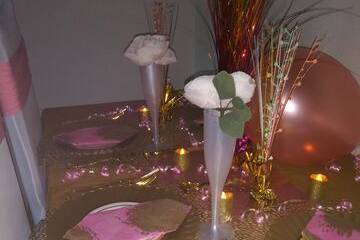 About
I am currently out on leave through July. Please expect a delay in response. I look forward to working with you!
Good.Afternoon. To all of you Beautiful Couples, and wishing you all a very Happy Valentines Day. I just want to say thanks.
To those of you who viewed my pictures. And for those of you whom I have not met. I will like to let you know what the
services are that I offer. I have been doing wedding decorating for the past six years. I do all of the favors for your tables.
I can create every thing to your color themes, and use best quality materials. I will also make the decorations for the
chairs, ballrooms, church isles, and outside garden settings. I can also help you find a photographer if you need one.
The fees are charged by the amount of guests that are attending your event. If you are on a budget I will work out
a resonable price with you once we discuss every thing by phone or email. I can be reached by phone at (301) 383-
7692. Or by email at the KnotPro,com orE mail at phillipsdawna91@yahoo.com. Looking forward to speaking with
you soon.
Sincerely,
Dawna from " Special Occassions Designed by Dawna.
Map
Silver Spring, MD, 20910