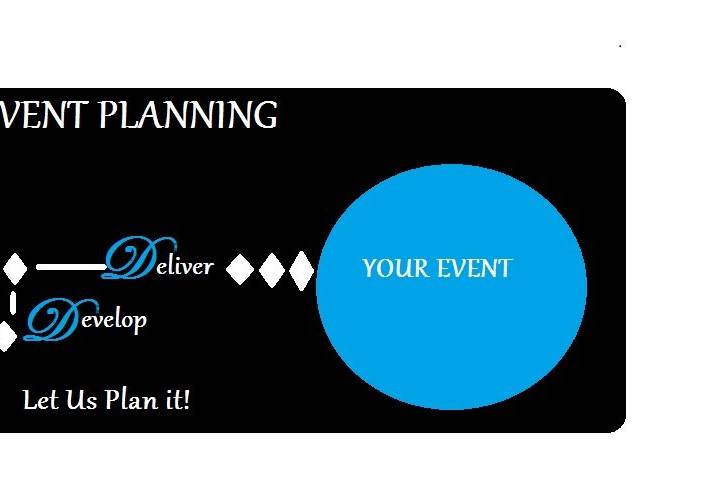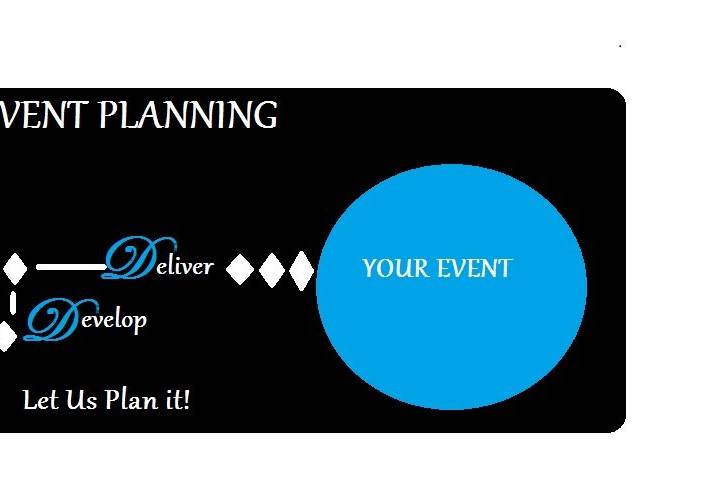 About
Greetings to our beautiful brides-to-be, Welcome to 3D Event Planning Service located in the Commonwealth of Dominica, the nature isle of the Caribbean. We are an event planning service offering you the best wedding experience right here in Dominica.
3D EVENT PLANNING- Discover~Develop~Deliver=Your Event. Let Us Plan It!
Discover= You, your event theme and introducing you to a package that best suits your event and budget
Develop= Your event to the best standard by injecting quality service with on point and high standard planning fitting to your budget.
Deliver= On time, on point, with class, your event
We offer complete event planning inlcuding cordinating of weddings. Our service also extends to seminars, conferences, special birthday milestone, anniversaries and black-tie events. Find us on facebook.
WEDDING PACKAGES
BASIC PACKAGE-----US$750.00 ( vary base on size
Reception decor
Venue booking ( reception)
Bridal party bouquets
* Filing & processing of documents ( fee not included in package cost)

FULL PACKAGE----- US$3000.00 ( varyy base on size)
Officiant
Transportation
Special Cakes/Wedding Cake
Catering
Ceremony & reception decor
Bridal party bouquets
Venue Booking
Cordinating
* Filing & processing of documents ( fee not included in package cost)

PREMIUM PACKAGE----- US$7700.00 ( vary base on size)
Wedding Cordinator
Officiant
Invitation
Transportation
Special Cakes/Wedding Cakes
Catering
Photography
Recording
Music ( DJ or Band)
Entertainment ( local music artist or drama performance)
Ceremony & reception decor
Hair Stylist & Make-up Artist
Venue booking
Equipment outsourcing ( tents, tables, chairs, dinnerware)
Bridal party bouquets
wedding ceremony & reception
Bridal Party
Bachelor Party
* Filing & processing of documents ( fee not included in package cost)
HONEYMOON PACKAGE US$1900 ( minimum)
Three nights hotel booking
Transportation to and from hotel and airport
One day island attraction tour
One day scuba dive trip
One evening on the beach dinner with personal chef
One day in the spa for him & her
WORKSHOP/ SEMINAR PACKAGES
Your materials will be customized with your logo and theme. Service charge is US$15.00
BASIC PACKAGE (US$730.00 – 1 day event of 100 persons)
· Preparation of materials
~ Powerpoint presentations
~Brochures
· Venue booking
· Catering
FULL PACKAGE (US$2525.00 – 1 day event of 100 persons)
· Preparation of materials
~Powerpoint presentations
~Brochures
~ Mini- notebooks
~ Information sheets
~Information booklets
~Business cards
~Fliers
~Stationaries ( pens & pencils
· Venue booking
· Catering
· Event hosting
· Presenter (s) *If you do not have a presenter for your seminar
· Venue set-up
· Hotel booking- *For overnight stay of guest speaker
CONTACT INFORMATION
Email: 3deventplanningdominica@gmail.com
Tel: 1-767-265-2797
Call or email to make appointment via skype or in person. If you would like information on getting to Dominica and questions about getting married in Dominica, please indicate so in your email. We will be glad to be of service to you. Consultation fee is US$50.00
***PLEASE TAKE NOTE: Country name wasn't listed, so it appears that we are located in St.lucia but we are located in Dominica.
DOMINICA- PERFECT DESTINATION WEDDING LOCATION
Dominica, so serene, a tropical paradise with it's ever flowing high towering waterfalls, majestic and captivating mountains. Always a beauty to behold, one can't resist it's charm and the excitement it creates in romance. Dominica is the place to fall in love all over again, where your passion will be ignited as you are surrounded in nature that makes you feel young again. Why not Dominica? It will sure keep your wedding memories one to remember. Make it Dominica, the Nature Isle of the Caribbean. Visit www.discoverdominica.dm to learn more about the Nature Isle of the Caribbean.
GETTING MARRIED IN DOMINICA
We are at 3D Event Planning want to make your destination wedding experience harsle free. So we will work with you in having a smooth procedure in obtaining your marriage liscence. The following are requirements to obtain your Marriage Liscense.
At least one member of the party must be in Dominica for a minimum of two (2) days prior to the ceremony.
Birth Certificates and passports are required.
Completed application form 'G' must be signed by both parties and witnessed by a magistrate.
Each party must sign a completed declaration form before a Commissioner of Oaths. EC$7.50 postage stamp must be affixed to each form and marital status form.
If married before, decree of divorce or death certificate of former spouse must be produced.
A license fee of EC$300.00 or US$113.00 must be paid on submission of above-listed documents.
Prospective spouses are advised to seek the advice of suitable counsellors
Application form is obtainable from Ministry of Community Development & Women Affairs (see below)
The form must be returned to the same Ministry duly signed, witnessed and accompanied by the requested proof of identity and marital status. After processing the application a marriage license is issued by the Ministry of Community Development.
This license must be presented to the Registrar at the time of the marriage ceremony.
Costs
Cost of Marriage License EC$300.00 or US$113.00 to be paid to the Ministry of Community Development.
Marriages with the Registrar's Office – EC $30.00 or US$11.50
Marriages celebrated outside the Registrar's Offices will cost EC $100.00 or US$38.00
Lawyers fee for statuary declaration on marital status (inclusive of Affidavit) – EC $500.00 or US$188.00
Church Weddings
**Roman Catholic
Must fulfil Government's requirements.
Must have documentation from respective Parish Priest indicating that appropriate preparation courses have been followed
Must visit the Parish Priest in Dominica who may offer counselling.
Cost of church wedding - EC $150.00 or US$56.50
**Methodist
Must seek permission from the Government.
Must publish bans and purchase marriage license.
Must attend counselling sessions, normally three sessions.
Registrars Offices
The registrar's office should be contacted for specific rules regarding planning your destination or beach wedding in Dominica. They will also provide information regarding marriage licenses and marriage certificates.
Ministry of Community Development & Women Affairs
Government Headquarter
Roseau
Dominica
Tel: 767 448 2401
Frequently Asked Questions
What wedding planning services do you offer?
Day-of Coordination
Full Planning
Partial Planning
What weddings do you have experience planning?
Civil
Destination
Double Weddings
Eco-Friendly
Any other questions?
Message vendor
Map
Castries