Satish and Megan 's Wedding in Atlanta, Georgia
Elegant Fall Blush 5 wedding vendors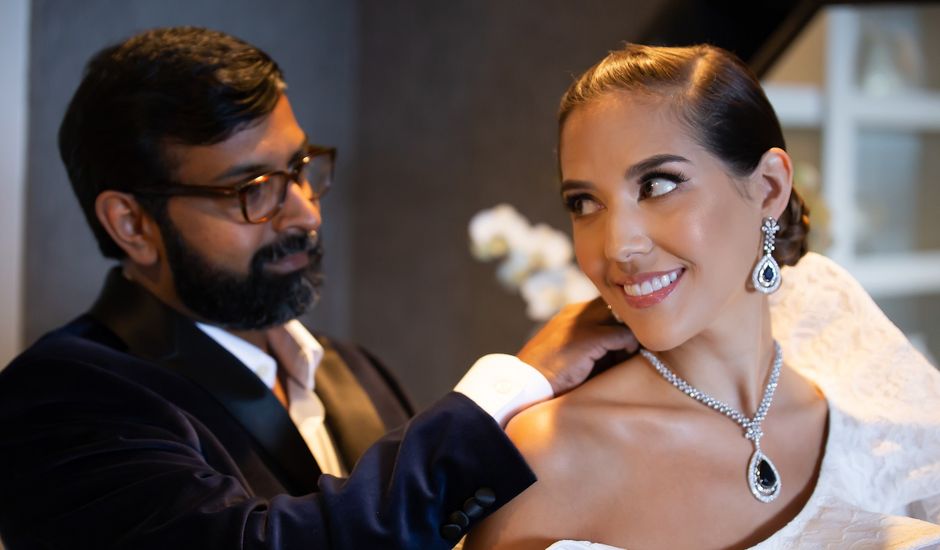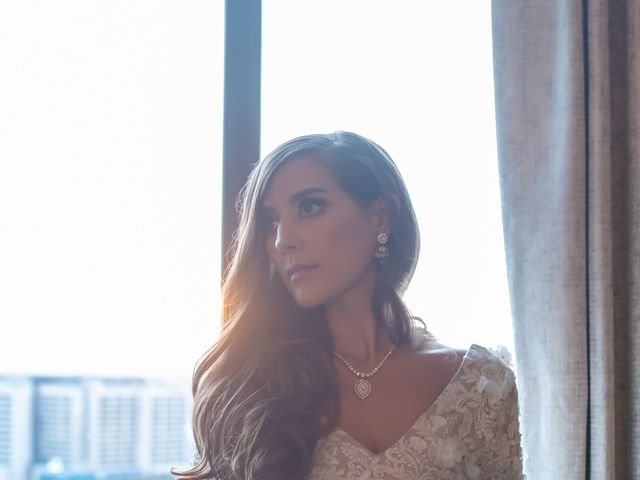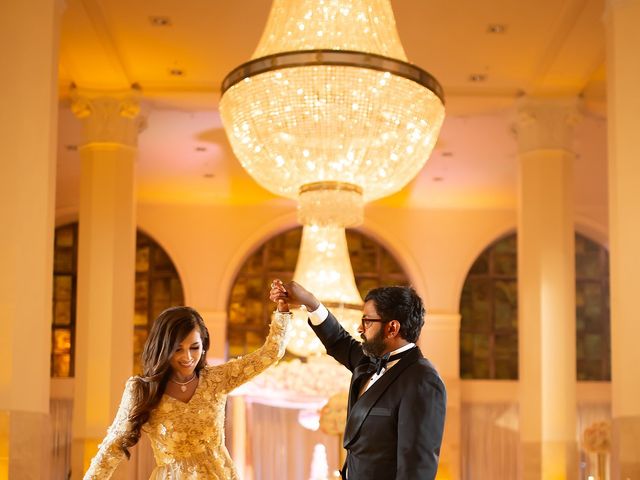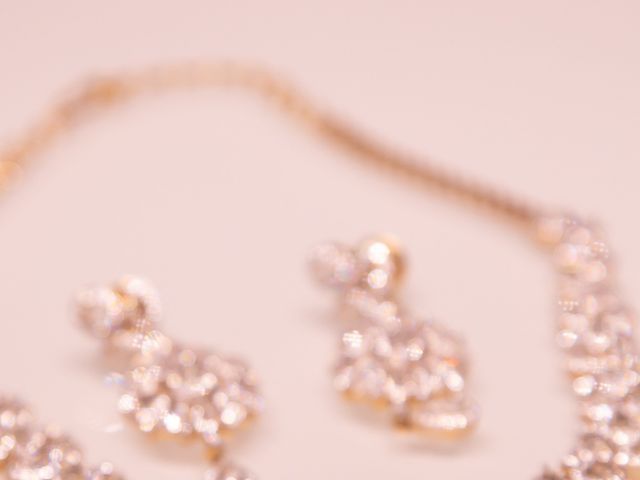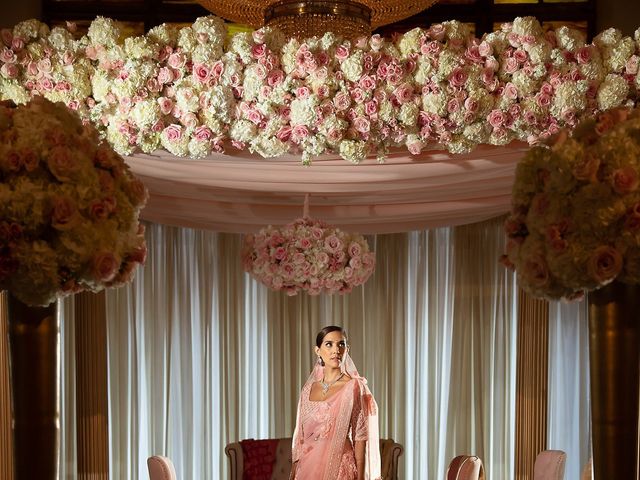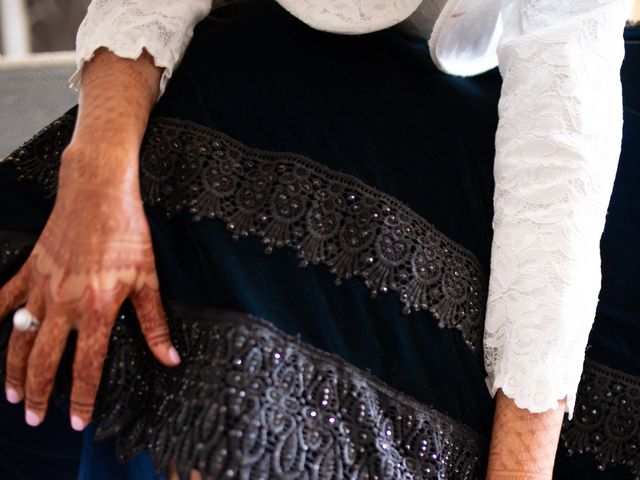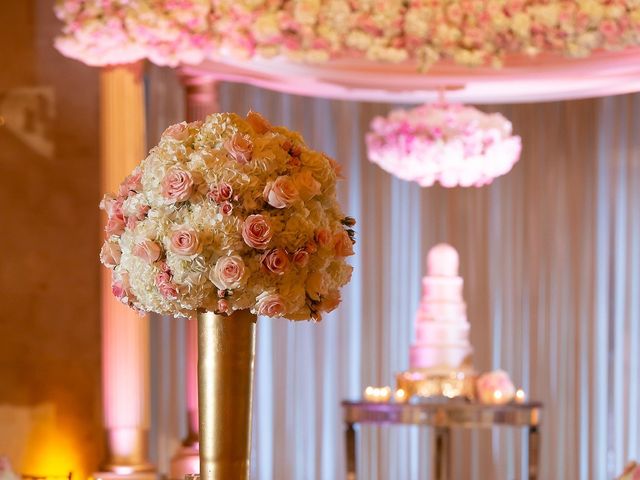 The story of our wedding
Indian American Fusion Wedding in Atlanta
Megan and Satish met in Saint Louis in August 2015, where Satish was finishing his residency and beginning his year-long fellowship in Anesthesia/Pain Management at Washington University in Saint Louis and Megan was an administrator at a local private school. They knew that Satish wouldn't be in Saint Louis much longer, but their chemistry was instant, so much so that in their first conversation Satish joked that they were meant to take over the world together.
On their first date, they ended the evening with ice cream from their favorite place, Jeni's, not knowing that a little over two years later it would be the spot of their engagement. Good friends helped set up a surprise proposal over mid-day ice cream in November, surprising an unsuspecting Megan with a waffle cone fortune cookie on her sundae that promised to eat a lifetime of scoops together. This would also serve as inspiration for the custom wedding stamps on their invitations, depicting that bowl of ice cream and waffle cone fortune.
Continue reading »
For their wedding, Megan wanted to embrace her soon-to-be husband's South Indian traditions while still making the wedding look and feel like her own. The couple chose Atlanta, GA, where his family is, and also a city that guests could get to easily. Being well-traveled foodies, having amazing food was important to them, and they were lucky enough to find that the Ritz-Carlton Atlanta has a classically trained chef who is also Indian and well versed in Indian cuisine. And even better, the Ritz has a partnership with Southern Exchange Ballroom directly across the street, with tall ceilings, giant chandeliers, and white marble throughout. The partnership was perfect, with the Ritz providing rooms, catering, and spaces for the Mehendi and other meals, and southern Exchange Ballroom providing a space for the ceremony, luncheon, and reception.
Their Mehendi at the Ritz Carlton on Friday mimicked high tea and included deep purples and gold with rich navy velvet décor to go along with the hotel's classic navy and gold china. The couples' outfits also matched this theme, with Satish in a custom navy velvet tux with black accents by Indochino and Megan in a lengha with a ruffled lace blouse and a navy velvet skirt with black Swarovski crystals woven throughout, an outfit that she designed with Natasha Arora of Bzai Bridal.
"When I began looking for wedding looks, I researched a lot of different designers on Instagram and selected a few that I liked. Most of them were in India, and I had a hard time getting email responses. The only look that I really liked not from a designer in India was Natasha's bridal outfit, which she designed herself. I reached out to her in California, and we ended up designing three outfits together, all with traditional Indian elements and western elements that I love and feel like my style as well. I was able to be really involved in every single step of the process, which meant a great deal considering I really expected to have outfits made by designers in India and for the process to be really hands-off because of that."
For the ceremony and reception, Megan chose a color scheme that balanced Hindu and Western wedding traditions. She wanted to incorporate colors while still keeping things light and romantic, so she selected tones of pink, ivory, white, and gold. She spent six months handpicking linens from La Tavola for each and every table, designed a custom gold mandap with large pillars and florals throughout (and not a single stem or a bit of greenery) built just for their wedding, and selected a chrome gold dance floor for a dance party with a mix of Bollywood, 90's rap, and current hits.
Satish and Megan 's vendor team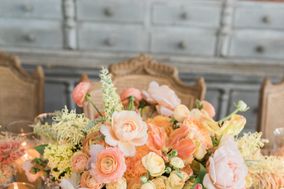 Other Georgia weddings
View all
Get inspired with Real Weddings
Other blush weddings
View all
Other Fall weddings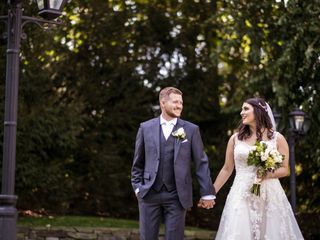 View all
Other elegant weddings
View all