Matthew and Haley's Wedding in Sturgis, South Dakota
Casual Fall Blue 2 wedding vendors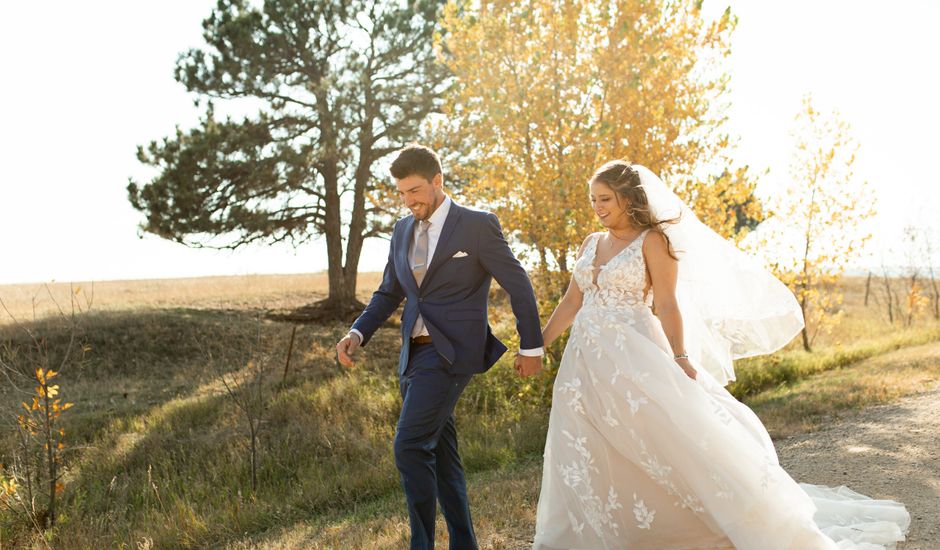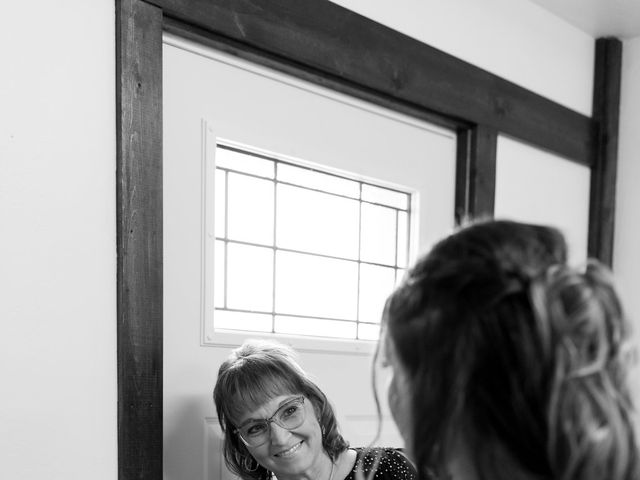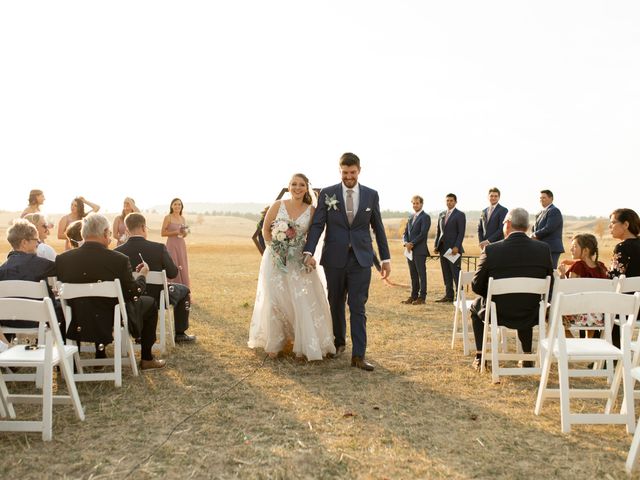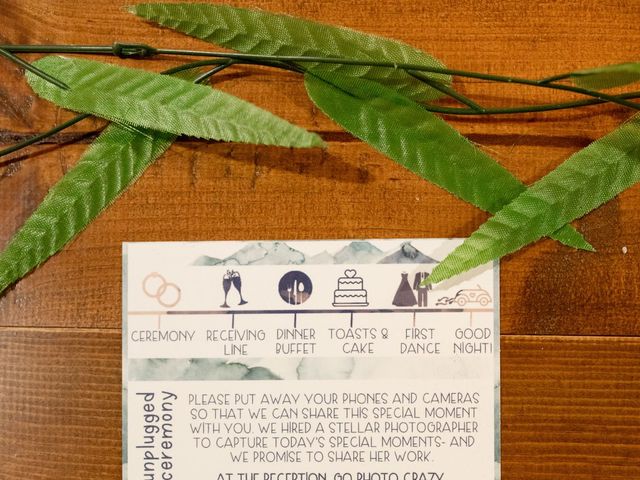 The story of our wedding
Well, 2020 has been a whirlwind for us. But we decided to stick with our wedding date and just accommodate accordingly due to the pandemic. We decided to have our wedding in the hills because we both love the mountainscape theme. It was hard to find a venue in the middle of the hills in our price range, but we finally stumbled upon The Farmhouse Barn which wasn't even built yet when we made our reservations. Nevertheless, the barn turned out BEAUTIFUL!
The ceremony was absolutely beautiful and I regret not having someone just press record on a camera for the whole ceremony. But it was slightly windy but not too bad. I was told that during our vows, sun dogs appeared behind us and it made some of our guests tear up. We headed to the reception and partied all night long.
I decided to do the decorating, invitations, flowers, and food myself.
DECOR: I was fortunate enough to reuse some of my friend's wedding decor, bought some extra from local stores, sedum flowers on the tables were from our family's garden, and the wood slabs are from Matt's family land.
Continue reading »
FLOWERS: I felt crafty enough to do all of the flowers for me, the ladies, the boys, Matthew, and the parents.
INVITES: I've always been into graphic design so I designed my save the dates, wedding invitations, and ceremony programs.
FOOD: My uncle was generous enough to smoke our family farm beef and pork and we served it on buns. My mother-in-law also has a Sam's club membership so we bought a lot of bulk items like the baked beans, chips, and waters. The serving was different than usual weddings, we asked everyone serving to wear gloves and masks and we also provided a hand sanitizer bottle on the tables. Our wedding favors were personal sized hand sanitizers.
CAKE: the cake was made by my father-in-law's girlfriend and it was delicious.
ATTIRE: I bought my dress from the Bridal Gallery in Sioux Falls, SD. I chose the color vintage mauve for the bridesmaid dresses ( https://www.azazie.com/all/bridesmaids-bridal-party/colors/vintage-mauve ). The suits for Matt, groomsmen, and Dads were all rented from Generation Tux ( https://www.generationtux.com/ )
Matthew and Haley's vendor team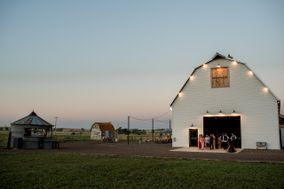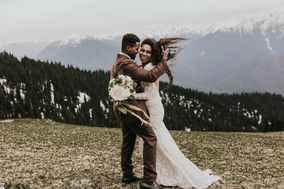 Other The Farmhouse Barn weddings
View all
Other South Dakota weddings
View all
Get inspired with Real Weddings
Other blue weddings
View all
Other Fall weddings
View all
Other casual weddings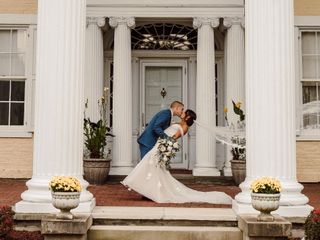 View all