Reviews
5.0 out of 5 rating
Quality of service

5 out of 5 rating

Average response time

5 out of 5 rating

Professionalism

5 out of 5 rating

Value

5 out of 5 rating

Flexibility

5 out of 5 rating
100%
Recommended by couples
39 User photos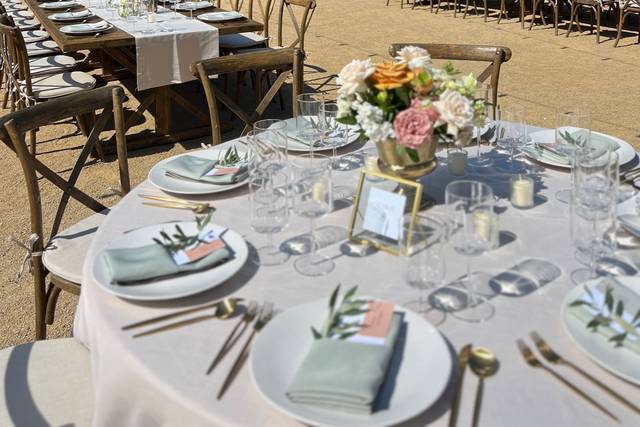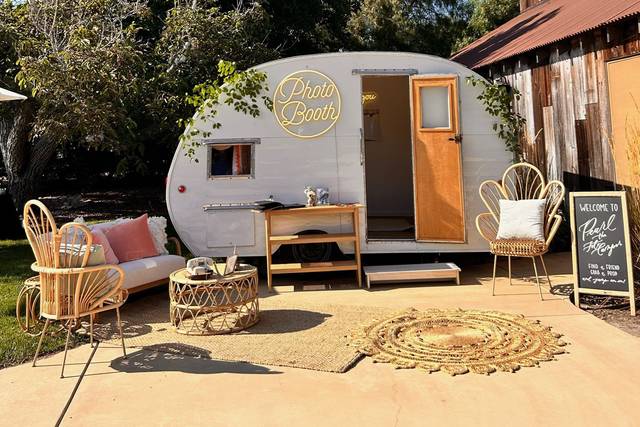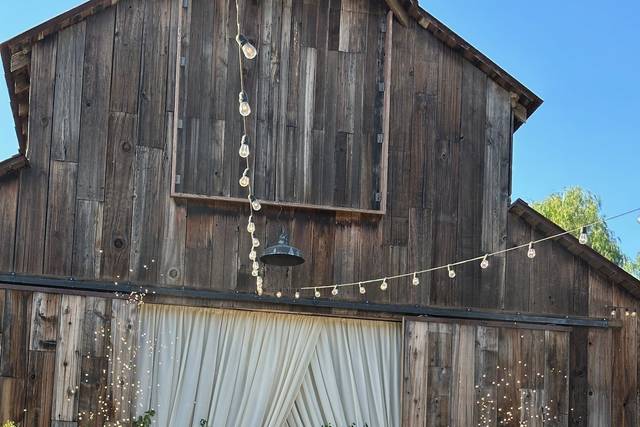 + 35

photos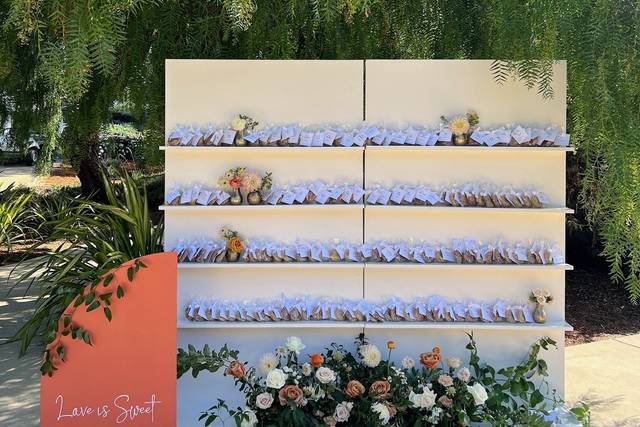 Erin

Married on 09/16/2023

Simply the best!


Words cannot describe how happy we are that a random Google search for SLO area wedding planners lead us to Sam/Zest It Up. We booked the full wedding planning package "Have Your Cake And Eat It Too" and are so happy that we did. We also ended up adding on a rehearsal dinner and welcome party package since we had 3 separate weddings weekend events at our venue, Greengate Ranch + Vineyard. Sam put so much love, time, and energy into making our wedding weekend absolutely perfect and we are so so so appreciative of all of her hard work.

Not only is Sam such an all-around kind, thoughtful, and fun person but she is SOOO good at her job. From the start of the planning process, Sam was a great communicator and easy to work with. She connected us with the most amazing team of vendors to help make our wedding weekend a success. This in particular was very helpful because we are not from the SLO/Central Coast area. She was always quick to respond to all of my (many) emails/texts/calls throughout our year and a half long planning process. My husband and I also changed our mind about a few things in the months before the wedding and we greatly appreciated how understanding she was about our indecisiveness and how helpful she was in facilitating our last-minute changes. I felt so relaxed and prepared in the days/weeks leading up to the wedding because Sam was so on top of it. And during the wedding, Sam and the Zest It Up team went above and beyond in ensuring that we did not have to worry about a THING. Our rehearsal dinner, welcome party, and wedding went off without a HITCH in my eyes (even though I'm sure there were probably several fires that she had to put out throughout the weekend), and we received SO many compliments about how the weekend went, and that is all thanks to Sam and the Zest It Up team. Killian and I will miss you dearly!


+ 3

photos

Karissa W.

Married on 04/29/2023

The best!

Sam and her team at Zest It Up created the most perfect wedding of our dreams! Sam was so helpful in every conversation we had from planning, to budget, decor, food, etc. I would not have been able to do it without her. She put me at ease with the stress that wedding planning can ensue on a bride and assured me that everything would be taken care of (and it WAS!). She was very attentive in our planning meetings to ensure my vision would be executed and put together an amazing flroal design package that I could share with my florist. I loved having her take charge on emailing vendors with specific requests for the wedding and coordinating meetings with vendors. She created an amazing timeline and communicated clearly with every vendor I hired. The day was amazing all thanks to her!!

Maxwell J.

Married on 02/04/2023

Unforgettable Wedding Day Thanks to Zest It Up

We recently had the pleasure of working with Sam as our wedding planner, and we couldn't have been happier with the experience. From start to finish, she was organized, responsive, and incredibly skilled at bringing our vision for the wedding to life. She helped us with every aspect of wedding planning from vendor selection, design, budgeting, fine details and day-of logistics.

The planning process was stress-free and enjoyable, thanks to Sam's clear communication and attention to detail. She took the time to get to know us, and really listened to what we wanted for our big day. She also offered great suggestions and creative solutions for any issues that came up along the way.

On the day of the wedding, Sam and her team were absolutely amazing. They kept everything running smoothly and seamlessly, and we didn't have to worry about a thing. They were always available for any questions or concerns that we had, and they went above and beyond to make sure that everything was perfect. Our wedding turned out better than either of us could have ever imagined.

Overall, we would highly recommend Zest It Up to anyone looking for a talented, professional, and dedicated wedding planner. Sam truly made our wedding day unforgettable, and we can't thank her enough for all of her hard work and expertise.


Are you interested?

Send a message

Giselle C.

Married on 11/03/2022

The best decision we made!

I cannot say enough good things about the lovely Samantha and the Zest it Up team! She was amazing, from beginning to end. Sam made planning our event just shy of effortless, and most certainly she took all the worry out of it. Think about that--I didn't have to worry about any detail! It was a relief to be able to lean on her expertise, experience, and connections to have an event surpassing even our best vision. Everything was beautiful! Hire her team. You will not regret it!

Rachel L.

Married on 09/24/2022

BEST coordinators in the county

I feel the need to start with the fact that my husband and I were skeptical on whether we actually needed a wedding coordinator for our wedding. However, I was going to school full time and didn't want the added stress doing it all on my own so we went ahead and booked coordination services with Zest it Up. After the professionalism, attentive, friendly, responsiveness that Samantha expressed from day one (and we had a 2 year engagement) completely changed mine and Evan's perspective for the best. We are SO happy we booked them. When Samantha found out she was due with her baby boy 2 weeks before our wedding, we still didn't have a doubt in her ability to make it our dream day. She had so much help on our wedding weekend where my family and friends continued to recognize their hard work and organization. We can honestly say that Zest it Up was the BEST vendor we booked.

+ 2

photos

Jess M.

Married on 08/13/2022

Zest It Up is in a Class of Its Own

Stop your search for the best wedding coordinator now and simply book Zest It Up! Even if you think you can do it all yourself (I get it – I did!) – Sam and her team are the partners you will want AND need to ensure your special day runs perfectly. Sam and her team exceeded our dreams and expectations. Throughout the planning process, Sam is a collaborative, creative, and an all-around nice human to have by your side. She provides access to Aisle Planner to collaborate and brainstorm, which is a type-A girls dream, and Sam is always quick to respond and offer advice or solutions. Then day-of, Sam and her wonderful team take control of execution, working in the background to ensure you and your guests have the best day ever and that the couple can happily soak in each moment. I would not hesitate to book them again or recommend to a friend. Thank you for making our day incredible and perfect! I am truly sad I won't be regularly communicating with Sam and we will forever be grateful.

Stevie S.

Married on 07/30/2022

Sam & her team of Zesties are BEST IN CLASS! Look no further for your wedding coordinator/planner!

All I can see is, WOW! We cannot imagine having planned our wedding without Sam by our side every step of the way. From the first time we connected with her over the phone, and after reading through the details included in her packages/proposal, we knew Sam was the wedding coordinator/planner for us. Sam is incredibly experienced, detail oriented, thoughtful, easy-going, and an absolute pleasure to communicate with and work with. Right off the bat she helped us with planning around our wedding budget, proposed incredible vendors within our budget, and set us up on a wedding planning platform with a planning checklist that made the planning process and staying on-schedule a no-brainer. We bounced design ideas off each other, and any time we had questions, Sam would respond to an email/text/phone call right away. When we decided on our caterer and rental companies, Sam took care of all of the rental planning for us based off our planned guest count. This part of the process intimidated us and she made it effortless - glassware for the bar, silverware, linens, umbrellas, questions to ask the caterer around their rental needs...you name it, Sam planned for it. She also provided us with helpful "how-to" guides to help us make decisions with our other vendors and plan ahead for questions to ask. Sam came prepared with questions for us on every regularly scheduled sync call and kept us on track throughout the planning process. She also coordinated with all of our vendors to keep them on track as well. On our rehearsal and wedding days, Sam and her team flawlessly executed our vision and we didn't have to lift a finger or worry about a thing. Trust me, a wedding coordinator or planner will quickly become the most important vendor choice you make during the planning process. Sam and the Zesties are worth their weight in gold! It feels sad to part ways after planning together for so long, but we feel like we found a life long friend in Sam. What more could a bride and groom ask for?

+ 4

photos

Lauren H.

Married on 07/09/2022

Incredible experience with Sam and her team!

Sam and her team at Zest It Up made all our wedding dreams come true! She was there every step of the way and we truly could not have done it without her. She took our loose vision and made it into the reality of our dreams, I would recommend Sam and her team to everyone planning a wedding or event in the area, you will not be disappointed!

Brittany D.

Married on 06/04/2022

Sam & Zest It Up are AMAZING

Sam and her Zest It Up team are simply amazing! We worked with Sam on planning our wedding for a little over a year and she was so helpful along the way! From vendor recommendations, to double checking contracts, answering all of our questions, and more, she made wedding planning less stressful.

Sam is extremely organized, quick to respond, and very knowledgeable about the wedding industry. She made planning our Paso Robles wedding from Southern California so much easier for us. On the day of our wedding, she had solutions for any little problem that popped up, and solved issues before we even knew they were an issue. She made sure we had enough to eat throughout the day and helped ensure that our day ran as smoothly as possible. Our day would not have been nearly as perfect without her by our sides. We are so thankful for Sam and her team and cannot recommend them enough!

Kaitlin H.

Married on 05/07/2022

Couldn't have done it without Zest it Up!

Hiring Sam and the Zest it Up team was the best decision we made when planning our wedding! My husband and I were living in Boston when planning our central coast wedding, and Sam was with us every step of the way! She was responsive, supportive, professional, and genuine. She kept our vendors (and us) organized and considered all the small details to make our wedding run smoothly and beautifully. Most importantly, Sam made us feel cared for and listened to. She always took the time to listen to our wants and concerns and was dedicated to bringing our vision to life. I never thought I would say planning a wedding from across the country would be fun, but Sam made it happen! When it came to the wedding day, Sam and her team allowed our families to relax and enjoy the day. I still have family and friends telling me how impressed they were with Sam and her team. The day ran so smoothly and exceeded all of our expectations. Sam allowed my husband and I to slow down and appreciate every moment of our wedding day. We are incredibly thankful we found Zest it Up and couldn't have imagined our wedding day without them!

+ 4

photos

Kat F.

Married on 04/23/2022

Perfect for ALL stages of planning a wedding! We cannot thank Sam enough!

I cannot express just how thankful we are for Sam and the Zest it Up team! They took so much of the stress away from planning a wedding. We spent about a year and a half planning the day, and Sam was there from the very start to guide us through every process. She is prompt and thorough when answering questions, and she is always down to hop on the phone to talk ideas through. Moreover, my husband and I were planning our wedding from out of state (all the way on the East Coast!), so having someone local to the area where we were getting married was essential, since we couldn't see venues or meet with vendors in person. Sam helped to initiate conversations with our vendors and introduce them to us. When it came time for the wedding, Sam and her team were phenomenal in helping us deal with several last minute changes and putting our minds at ease. We had the misfortune of having multiple immediate family/wedding party members test positive for COVID just a few days before the wedding, but Sam was ready with a backup plan in no time, such that those family members could still be a part of the day. Sam is also detail oriented and very creative; we had a rather different vision for the day (science-themed to reflect where we met), but she was 100% on board with our ideas and helped pull them off. She even improvised with supplies she had on hand to fill out our décor in ways that fit our story and theme perfectly. She is considerate and works tirelessly to help the day move smoothly for the couple, down to making sure you have plenty to eat and drink during the event. Overall, Sam and the Zest it Up team were beyond awesome in helping us pull together not just the big, moving parts of a wedding, but every little detail too.

Gabriel M.

Married on 02/09/2022

Sam and Zest It Up are A-MAZE-ING

We booked the "Just The Icing" package with Zest It Up and worked directly with Sam. We needed a day of coordinator but Sam was so much more than that. Sam worked with us to suggest vendors that she knew/has worked with before in the area. We were planning this wedding from SoCal so it was great to have an insider in the area that could give us the best recommendations (we ended up using the same baker as Sam did for her own wedding – YUM!). The one thing we noticed immediately (we booked Sam almost a year before our wedding) was that EVERYONE knew and mentioned how much they loved working with Sam. We soon learned why. Sam is direct, friendly, on top of it, caring, and very experienced. She was on top of everything. Literally, every little thing. She knew the best way to fold the napkins, the place where the DJ would want to set up - all of it. I was under the impression (typical groom) that a day-of coordinator was not really something we needed. In retrospect, I am SO HAPPY we booked Sam for our wedding. We could not have had a smoother wedding and we were so amazed how she just showed up and handled everything the day of so that we could each focus on the things we had to/wanted to do the morning of our wedding. I would book Sam to coordinate any event. She just knows how to keep things productive and complete a long list of to dos so that the couple or event host can take a step back and actually ENJOY the planning process. If you book Sam and Zest It Up you will love your event and you will wish she could organize every part of your life!

Sabrina M.

Married on 01/08/2022

Helped us plan the best wedding!

Sam and Zest It Up helped us plan and coordinate the most perfect wedding day! Our wedding was everything we could have asked for and more! The wedding was absolutely beautiful and everything went perfectly that day and all our guests had the best time!

Sam's guidance on which vendors to work with and design details made all the difference! Her management of all the details and vendors was great and I knew I didn't have to worry about anything. As we got thrown a few last minute curve balls days before the wedding, I so appreciate her handling all of that and doing it so calmly and quickly that I didn't even have time to panic!

It was so great working with Sam this past year to plan our wedding and I cannot thank her enough for everything, it was truly perfect and we could not have asked for anything more!

Jim L.

Married on 10/30/2021

Sam and team are AWESOME!

Sam made us feel incredibly comfortable and supported from our very first zoom call to the dessert and flowers she left us in our room after the wedding night. She's the whole package, a keen eye for details and design (e.g. menus came out beautiful with sprigs of rosemary from her garden), incredibly organized (e.g. juggled 5 parallel threads with vendors during the last couple of weeks) and a warm, generous, awesome human. We went from initial skepticism of whether we needed a wedding planner at all, to regretting not going up to the Central Coast more to spend time with Sam. We recommend Sam without any reservations!!

Bridget M.

Married on 10/23/2021

Sam and Zest It Up are the BEST!

Our wedding day would not have been as perfect without Sam and her crew. My husband and I decided to get married in Paso Robles after falling in love with the central coast. We knew it would be hard planning a destination wedding with Covid restrictions, but Sam made it so easy. Initially I thought my mom and I could do most of the wedding planning but unfortunately my mom was diagnosed with cancer right before we got engaged and could not help as much as we originally thought. My mom and I set up a call with Sam and immediately my mom felt at ease and knew Sam would help create the wedding of my dreams. We used her "Just the Icing" services and she was able to make our dream wedding a reality. Sam really got to know us as a couple and helped bring our vision to life. She was always available when we had questions and created so many helpful guides and tools to help us navigate the stressful wedding planning process. On our wedding day I was very calm and not stressed because I knew Sam had everything under control. The whole day went smoothly and was perfect. Sam exceeded our expectations, and we would highly recommend her to plan your wedding or next event.

Arielle H.

Married on 10/16/2021

Zest it Up was amazing!

Once Parker and I got engaged the first thing we did was lock down our planner! Sam was previously my employer at Zest so I knew that her attention to detail was impeccable. I wouldn't trust any other planner for my big day. She took care of all the details and was there for emotional support! She is great with dealing with awkward family, or guest situations as well. She knows how to keep things professional.

We had a huge unexpected event take place before our big day and we almost canceled the entire wedding. Sam helped us figure out a way that we could re-work things to make everyone feel comfortable and safe. Due to Covid we made sure that everyone wore masks and spaced out the tables…etc. We wouldn't have had our fairytale turn out the way it did without Sam. We are eternally grateful. She put in so much extra behind the scenes work. We couldn't be happier!

Coleton S.

Married on 09/01/2021

Far Exceeded Our Expectations!

If you are looking for a wedding planner in the Central Coast area, Sam and her team at Zest It Up should be the only option! From the first time we spoke with Sam (before working with her), we could tell that she genuinely cared and wasn't just treating us as another client she was trying to sign. Throughout the entire process, Sam was super responsive and always there to answer our questions and keep us on track. She recommended the perfect team of vendors that were all awesome as well. She uses great tools like HoneyBook and Aisle Planner, which were both great for communication and organization. Sam took our random ideas and thoughts and turned it into the wedding of our dreams at CASS Winery in Paso Robles. We consider her a friend now and are so thankful for everything that she did to make our wedding so special. I would highly recommend hiring her to plan your wedding; you won't regret it!

Brigitte F.

Married on 03/08/2021

Sam is always amazing!

Samantha and I go back a few years, we have worked together on a few weddings and events. She has always been on top of everything, cheerfully communicating on time with getting pertinent information to us for our staff to be able to know exactly what to do when, how, etc. If I could have her for all of my weddings and events, I would. Being in the industry for over 25 years, we've seen a lot and I love being by her side and having her by our side makes the world of difference.

Jennifer P.

Married on 01/30/2021

Hire sam asap!

I wish we would've hired Sam sooner! Thank goodness our venue recommended her because once we hired her the wedding planning process became way less stressful and much more enjoyable. Sam knew everything that we needed – from vendors to rental numbers to the day-of timeline and every little detail you could think of. We had a short 3.5 month engagement and the day came together more beautifully than I could've imagined, a lot of it thanks to Sam and her knowledge and experience. She was so kind, professional and always responded in a timely manner. If you are going to splurge on one thing splurge on a wedding planner and use Sam!

Abby

Married on 09/21/2019

Sam was amazing to work with as well as her assistant, Tori!!

The Zest It Up team did such a great job helping us execute our day.
Sam was so responsive throughout the entire process, whether it was texts, phone calls or emails.
She had great insight & suggestions and made our day - of sooo smooth!

Kaylee

Married on 08/17/2019

I highly recommend Zest it Up for their coordination services!

I would absolutely recommend Zest it Up for their coordination services! Sam and Chanda are professional and polished, and they have great relationships with local vendors. They offer sound advice, are helpful in managing your "to do" list, and on the day of our wedding Sam was there to make sure everything went off without a hitch! I am a former event coordinator and chose to work with Zest from my past experiences with the company and their amazing reputation. For brides and grooms on the fence about hiring a coordinator - do yourself a favor and hire one! Details and personalized touches are the bread and butter of any wedding, and with all the craziness leading up to your big day, it's hard to execute those things without some help and guidance. There is nothing better than piece of mind and the Zest girls made sure my groom and I could enjoy our day to the fullest. We love Sam + Chanda!

Taylor K.

Married on 05/10/2019

Best Wedding Decision

The Zest It Up Team helped make my wedding day not only look beautiful, but run so smoothly. From the planning process to choosing vendors and establishing timelines, they helped make the wedding planning process so seamless and easy. I would recommend them as the most important investment for your wedding!

Kimberly F.

Married on 01/05/2019

Wonderful and Helpful!

I would 100% recommend Zest It Up. They were wonderful two work with and created a positive planning experience for me. They took the jumbled up ideas from my mind and created a beautiful vision that exactly fit what I had always wanted. Then they took that vision and helped me to make it a reality. When the bride's worst nightmare happened... rain... Sam and Chadra were so calm and helped me execute a beautiful back up plan. Their experience and creativity gave me confidence that I would still have the beautiful wedding of my dreams. Thank you for helping us celebrate in the most amazing way possible!

Jordan

Married on 09/08/2018

Zest it Up made our wedding dreams come true! We hired Zest for both catering and planning. My husband and I were planning out of state while dealing with crazy personal and professional schedules. I know I could not have planned the beautiful and fun wedding we had without the help of Sam, Chanda, Taylor, and Emma. They quickly eliminated any worries we had leading up to the wedding, and on the day of, I was completely relaxed and enjoying the limited time we had with our friends and family. I'm so grateful for all of their hard work.

Their food was also amazing!! The cheese platter appetizer, along with the bacon wrapped dates and grilled asparagus spears were a huge hit. One guest said it was "the best cheese platter of his life." Similarly, the vegetarian lasagna pleased vegetarians and carnivores alike and was so tasty! All I can say is I wish there were more leftovers. The carrot cutting cake they made for my husband and I was also truly delicious and pretty to look at. For guests we had mini pies and mini-cupcakes, which were devoured rapidly! I heard compliments from our guests all night about the mixed berry pie and brown butter cupcakes! I am so happy our guests enjoyed themselves as much as they did, it was everything we hoped for.

Basically in summary, hiring Zest was the key to our wedding planning success and I am so glad our venue got us in touch with them. The wedding planning process was not stressful and because of them we got to focus on the little details that made our wedding what it was!

Emily

Married on 08/18/2018

WOW WOW WOW! I mean if you weren't already sold on booking Zest It Up based on the previous reviews, let this one sway you... They are AMAZING!! I honestly think I got as many compliments on the food as I did on my wedding dress (and everything else for that matter). Everything was incredible!

Aside from the food, the Zest It Up crew is amazing!!! So professional and efficient, very flexible and SUPER accommodating. They were always happy to send us updated invoices/quotes with any little changes we wanted as the planning process went on and so helpful to us in choosing our menus. They handled all of our food needs all weekend long and every meal was perfect. They brought me and my bridesmaids food on the morning of the big day, catered our wedding dinner and dessert, and also catered brunch for our guests on the morning after the wedding. It was a foodie's dream.

If you want AMAZING food at your wedding made by an amazing crew of awesome people, do yourself a favor and book Zest It Up!!
Are you interested?
Send a message