27 Reviews
Recommended by 93% of couples
Quality of service

4.7 out of 5 rating

Average response time

4.6 out of 5 rating

Professionalism

4.7 out of 5 rating

Value

4.6 out of 5 rating

Flexibility

4.7 out of 5 rating
Awards
33 User photos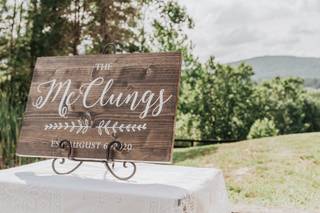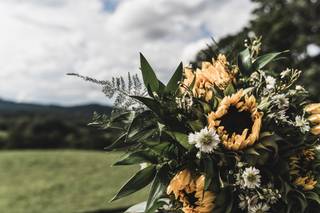 + 29

photos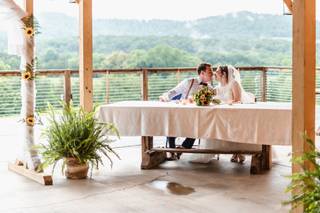 Danielle H.

Married on 08/06/2020

Amazing Venue!

My husband and I are so happy with our experience at Wolf Trap farm! The venue is gorgeous and the team worked with us to ensure our special day perfect. Would defiantly recommend them to anyone looking for an outdoor/ farm venue!

+ 7

photos

Perfect location for an outdoor, rustic farm wedding.

Look no further for your wedding venue. Wolftrap has authentic farm setting that is rustic, yet elegant. We loved everything about the farm: Black Meadow pavilion, scenery, sunset, horses and farm houses.

We had to postpone our wedding twice because of Covid-19. Keith was extremely helpful and accommodating. Tina was our eyes, ears, and hands over in the farm. She helped us a lot. It was such a pleasure to work with her.

We look forward to going back to the farm one day.

Don't think twice, just book it!

Paige

Married on 10/26/2019

Great people and beautiful venue!

I got married at the Cox pavilion and it was absolutely breathtaking!

Are you interested?

Send a message

Deanna

Married on 08/17/2019

Wedding weekend

I was planning my August 17th wedding from afar and knew I wanted to get married somewhere with mountain views. Wolftrap Farm gave us those views plus so much more! Their staff was so helpful and answered all of our questions throughout the process. The price was very reasonable for the area and having the houses right there on the Farm was perfect. We had a total of 5 houses which allowed for almost 40 family/friends to stay on the Farm, making our wedding day an entire wedding weekend. This is a do it yourself kind of venue and I think that's what I loved the most about it. We used the black meadow pavilion for our reception and it was perfect! The weather was hot that day, about 93 degrees, but with the fans and the breeze, it made it manageable. Keith and Tina were professional and easy to get ahold of the whole planning process! I cannot say enough good things about Wolftrap Farm!

+ 8

photos

Kelsey

Married on 06/01/2019

DIY & Unique Experience

Wolf Trap Farm is absolutely gorgeous and the venue of my dreams! Tina is amazing and lays it all out for you from day one! We are so excited to have this rare experience of arriving the day before for set up and being able to leave the day after the wedding. All of our family and bridal party get to stay on site with us and we get to truly soak in our special wedding day and not rush through it! I love being able to have a completely unique wedding and set up the entire event the way we dreamed! Tour here first! You won't regret it!

Jennifer

Married on 04/13/2019

Friendly and flexible

Not sure they know the word no

Kaitlyn

Married on 10/14/2018

Absolutely Amazing!!!

I got married at Wolftrap Farm October 14th, 2018.. it was absolutely amazing! Keith & Tina were SO much help.. we couldn't have asked for a better venue. The scenery, the horses, the houses & the Black Meadow Pavilion was absolutely breathtaking! I also love that in the years to come we are able to come back to that very location for our anniversary! Our rustic wedding wouldn't have been the same without this beautiful venue! ♥️

+ 2

photos

Lauren

Married on 10/31/2017

We had a small ceremony at the farm. The elopement package is wonderful for the price. The venue is very DIY but Tina was very helpful and accommodating! Keith was very responsive when we had to change our date not once but twice! Our family loved the location, it's perfeftly secluded and absolutely beautiful for photos.

Molly

Married on 07/15/2017

Wolftrap Farm was truly the best place I could have hoped to get married! Though it was a very DIY venue, the staff was incredibly accommodating when it came to figuring out logistics and understanding how previous weddings had done certain things. Tina and Keith responded to emails and texts very quickly and always had an answer for the question at hand! The DIY part allowed us to have exactly the wedding that we had imagined without any interference from the venue. Get a great group of helpers together and you're set to have the wedding of your dreams! A huge bonus of the farm was having the houses on the property where our bridal party, our family, our musicians, and even some of our friends were able to stay. It was invaluable to have everyone so close by and not have to worry about who needed to be where and when! We can't wait to return to the farm to stay for an anniversary down the road!

Wolftrap Farm's reply:

We are so glad you got just what you wanted at the farm. Having everyone together "on campus" seems to be a lot of fun for everyone.

Kayla

Married on 07/01/2017

Our experience with Wolf Trap Farm for our recent wedding (July 2017) was nothing less than absolutely wonderful. We were planning a semi-destination wedding with the majority of our guests coming from out-of-town, and the farm was absolutely perfect. Our families and friends RAVED the entire weekend about how awesome the venue, farm, location, really everything was. Communication with Keith (owner) and Tina (manager) was fantastic and quick. The scenery is gorgeous. The rental homes and comfortable, really beautifully decorated, and all around spectacular. Our guests loved walking around after the ceremony and meeting the horses, checking out the sights, and eventually watching the gorgeous sunset. Really I cannot rave enough about the value, flexibility, and over-all management of Wolf Trap. My husband and I wish we could get married again and experience our perfect day at The Farm!

Wolftrap Farm's reply:

WOW, Kayla. Now the pressure is really on for us to deliver that kind of experience to everyone. Thanks for the review.
Keith

Heather

Married on 10/15/2016

We absolutely loved this venue!! It was perfect for what we wanted! Rehearsal, rehearsal dinner and our wedding and reception were all held at the same place! Being able to stay the weekend at a wonderful price was such an added bonus!! The views were spectacular, our guests could not stop raving about it!! Also, the owner was fantastic, super prompt at answering questions and returned phone calls within the day! Super easy to work with! We recommended this venue!

Wolftrap Farm's reply:

Thank you, Heather. You had a lovely wedding.

Ashley

Married on 07/17/2016

We did the 'elopement package' & stayed there several nights following our wedding. It was so beautiful & relaxing. Lots to do in the area or just hang out & relax at the farm! The people there are great to work with too :)

If you want an outdoor venue with that barn feel or old time feel this is the place for you! This place is all do it yourself. They provide the venue and you provide everything else...besides tables and chairs. I had my wedding here September 28th and it was perfect! We rented the homes so family from out of town and my family had a place to stay after the reception was over. We had the ceremony outside and the reception at the pavilion they have. If you have any questions they are very helpful and will get you the information you need. I absolutely loved having our wedding there and my husband and I will probably rent out one of the homes on the property for anniversaires. We are so happy we found this place!

Nancy

Married on 09/27/2014

We could not have been more pleased with Wolf Trap Farm for our daughter's wedding on 9/27/14. The owner was always responsive to out questions. We had booked the farm before we knew that the pavilion would be available so were very excited to be able to use that facility and not have to rent a tent. It was beautiful & the caterer was happy with the set up, etc. The farm has several beautiful sites for the ceremony. To be able to have the entire wedding party stay at the farm was another PLUS! We had the rehearsal dinner there as well. Wolf Trap is a lovely venue tucked away in Orange County. It is definitely worth a visit!

Carol

Married on 07/19/2014

Wolf Trap Farm in bucolic Orange County Virginia, 30 minutes from Charlottesville and Culpeper, 2 hours from DC, is a coming attraction venue that has a big future in the bridal industry, in our opinion as early customers of their B&B Manor House and new Pavilion event space. Our Bride and Groom hoped for countryside panoramic beauty, laid back surroundings, comfortable and responsive spaces and services. We got it all, including the "no bugs" in July the owner promised me were true on the top of the farm ridge where all the events were located. The staff are unpretentious and willing to do whatever it takes to make a memorable weekend of events. The photos of the ceremony looking out to the Blue Ridge over a green pasture valley couldn't have been more perfect if painted. We are happy happy parents of the Bride and Groom who had visions of what they wanted and found them to be fulfilled at WTF. Priceless!

Wolftrap Farm's reply:

Thanks, Carol. I would clarify that our "no bugs" claim does not cover flies, only mosquitoes.

Jeri

Married on 06/28/2014

Wolf trap farm was the most amazing location for my wedding. They were so helpful and accommodating to everything we needed or wanted. Friendly and down to earth people. Beautiful scenery with a rustic feel. People are still talking about the venue!!!

Wolftrap Farm's reply:

Thank you for the kind words, Jeri. We were proud to host your wedding.

Sarah

Married on 10/19/2013

If you want a venue that you can cater exactly to your liking, this is the place for you. For those who do not want that kind of thing, be forewarned that Wolftrap does not provide anything but a space. You must bring in everything--food, rentals, etc etc etc. Given that Charlottesville was recently named the number one wedding destination in the country, prices have gone up like crazy. Wolftrap is an affordable and absolutely beautiful option for those of you who are on a budget and willing to get creative. I cannot say enough good things. We were maybe the second or third wedding to ever take place at the farm (found it on VRBO!), and since then, this place has become super popular for a reason. Keith the owner is very responsive and accommodating, as is the on-location staff. The farm itself is kept in pristine shape and the horses, barns and rolling hills add that special touch to what is guaranteed to be a beautiful event. The fact that our entire immediate family had a place to stay on location was the second best thing about the place (the first being how amazingly beautiful it is). The pavilion wasn't constructed when we got married, so we had the ceremony and reception on the front lawn which was just perfect.

Breeanne

Married on 09/24/2016

My fiance and I are paying for the wedding ourselves, so finding a venue that was perfect for us, but didn't break the bank was more difficult than we thought it would be.
With the help of Wedding Wire, we found PERFECT venue for our wedding next fall. Getting in contact with Wolf Trap Farm was very easy, and they were very responsive and accommodating to my work schedule when scheduling a time to go out and tour the venue.
The price is great, and and everyone I have spoken with has been a pleasure to work with so far. I really love that we can decorate the pavilion to really make it our own. I am looking forward to continuing to work with such a great vendor that cares about the client's needs and happiness more than the money.

Caitlin

Married on 10/26/2019

Beautiful DIY venue! Great accommodations on-site! Our perfect venue!

My husband and I wanted an outdoor wedding venue that was scenic, rustic, and with accommodations for our family and friends -- we are SO happy we found Wolftrap Farm! The ceremony location is gorgeous, can't go wrong in any season, and the Black Meadow Pavilion is lovely. It is clean & fresh but still rustic in style, with good lighting, temperature control (although it is partially open to the outdoors so albeit imperfect), and newly added cute twinkle lights! The venue is very DIY, you take over the venue a day before your wedding (ours was on a Saturday) and you get to make it however you'd like. We REALLY loved that about the venue since our wedding felt like us, and not cookie-cutter in nature. It was a lot of work, but well worth it. I planned our wedding from afar and I found Keith, but Tina especially, to be very responsive and helpful throughout the planning process. In the final weeks/days and throughout the wedding weekend I was shooting Tina texts and she was so responsive and helpful and never acted like I was bothering her, even though I probably was :)

Our close family & friends loved staying on-site and it made for such a love-filled weekend having our closest people with us the whole weekend. Most of the houses are a bit older, I think one is recently refinished, but they are clean and very nice. The Manor House, where myself and the bridal party stayed, is simply beautiful with a perfect upstairs suite that includes a small kitchen -- perfect for the getting ready time the day-of!

We loved Wolftrap Farm and can't speak highly enough of Tina!

Brianne

Married on 05/18/2019

Idyllic farm setting for a DIY wedding

Wolf Trap Farm is a beautiful venue! We rented out the Cox Mill Pavilion for our recent wedding of around 150 guests. We had our ceremony in the field behind the pavilion. It was a beautiful spot. There is no shade there, so do be mindful if you are having a summer wedding. The Pavilion was great and could fit most of our guests under it. We had some tables out onto the uncovered patio as well so that tables weren't too close together. The reception space is lovely and there is plenty for guests to do. Many of our guests loved the fire pit/roasting s'mores, petting the horses, and taking in the idyllic farm scenery. I loved the house rental that came with our rental package for cooling off in and getting ready in before our wedding.

This venue is very DIY, in that set up and clean up is on you. Our amazing friends and family helped out a ton, so just make sure you have lots of hands to help out! Wolf Trap's staff was responsive when we had questions or had any maintenance needs. The only downside was that directions were a bit tricky, as there are two venues on the farm. With so many guests, it was hard to ensure everyone knew how to get to us. We recommend Wolf Trap as a wedding venue!


Ashleigh

Married on 11/10/2018

Amazing humans

We planned our wedding ourselves. We so excited to pick wolftrap for a venue. It's beyond beautiful. We are out of town so we stayed on property about 4-5 times before our big weekend. Tina helped us while we were on the farm, she definitely an amazing human. She answered my texts in a timely fashion. Once the new pavilion went up our heart was set on that new pavilion. Both pavilions are gorgeous but the new one stands out with the view. Our family and bridal party stayed on property our wedding weekend.

Lucy

Married on 06/03/2017

Beautiful, flexible, good value. We rented the place for the whole wedding weekend and had guests staying onsite offset the cost. The place sleeps ~35 in nicely updated cabins as well as the manor house.

Dawn was excellent, super flexible. She also helped us out with finding helpers to move the chairs from the ceremony site to the reception hall, while guests were at the cocktail hour. That saved us having to rent a second set of chairs! Couldn't ask for a better venue if you are looking for a gorgeous place you can pretty much take over and bring in all the vendors you choose. A bit more work to do it that way but you end up with exactly the vendors you want!

Alexis

Married on 05/07/2016

Loved this venue! Katie was amazing and there for my every question etc. I loved how we were able to rent out all of the houses for the weekend so the entire bridal party and immediate family were able to stay the weekend with plenty of hotels near by for other guests. This one is a must go see! The pictures on the website do not do it justice! And the owners are great, super chill!

Wolftrap Farm's reply:

Thank you, Alexis, for taking time to tell about the farm and our staff. We agree that pictures do not fully capture the beauty of this glorious bit of God's creation.

Jessica

Married on 11/11/2017

We worked with 3 different staff, including the owner, Keith, and everyone was super nice and helpful. They were quick in responding through e-mail and by phone, so that was convenient. It was especially helpful since I am not in the area. They are very flexible and relax, so I was able to set-up as I wanted to along with having friends & family help with catering and more. It was an amazing experience working with the staff. I especially enjoyed the views and the space of the farm. I'm excited to see my pictures!

Lauren

Married on 09/06/2014

The Wolftrap Farm is breathtaking. It was the perfect backdrop for our wedding. The new pavilion is spectacular!! My guests had a wonderful time. Our stay was not without some significant hiccups, largely revolving around a last minute management change and a breakdown in communication (also related to the management change). Regardless, I am still compelled to leave a glowing review because I am extremely impressed with the owner. He is a reasonable and fair man and promptly worked with us to right the situation. All without throwing his staff under the bus. I have a lot of respect for someone like that. I feel confident that he will address the problems we ran into and cannot wait to spend some anniversaries at the farm. Thank you Keith, Katie, and Kenny for your professionalism!

Wolftrap Farm's reply:

Thank you, Lauren. Your kind words will mean a lot to our staff, as they do to me.
Are you interested?
Send a message