173 Reviews
Recommended by 99% of couples
Quality of service

4.9 out of 5 rating

Average response time

5 out of 5 rating

Professionalism

5 out of 5 rating

Value

4.9 out of 5 rating

Flexibility

4.9 out of 5 rating
53 User photos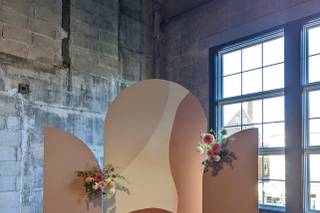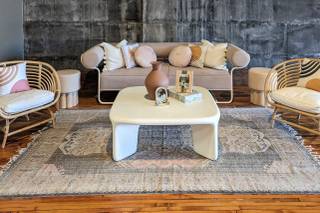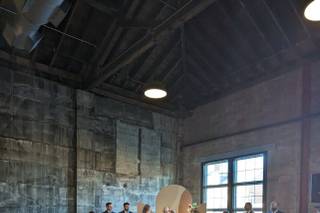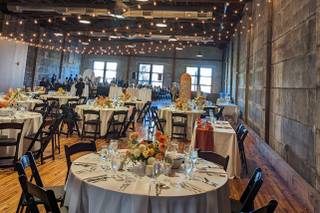 + 49

photos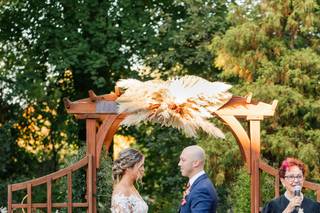 Marcy

Married on 04/22/2023

Amazing and beyond expectations

We had such a great experience with Without A Hitch and especially Jessica.
She was patient, attentive to our needs and anticipated what needed to happen next.
Everyone kept remarking on my calmness during this weekend and it was in large part to Without A Hitch and Jessica. I really enjoyed the festivities and felt every detail was under control.
We are so pleased to have worked with the entire team at Without A Hitch!

Alice M.

Married on 12/30/2022

Without A Hitch Let Me Really Enjoy My Day for Myself!

I really recommend Without a Hitch for Day of Coordinator services! I am very 'type A'/planner type, so I knew I did not need a full blown wedding planner, but all my friends said I should still have a 'DoC', and they were right! I worked with Allison from the Without A Hitch team and she was amazing. The year leading up to the wedding she helped me build a timeline, provided advice when asked, and most importantly was there for us throughout the big day. She was so responsive throughout the year which I really appreciated. The DoC position was important as she was the only person besides me and my now husband who really knew the full plan end to end for the day, including all vendors involved. I was so much more relaxed and able to be in the moment knowing that Allison was double checking everything was perfect. She was also amazing helping me sort through last minute lighting decisions at the venue. Our day was so smooth and perfect and I know Without a Hitch and Allison were a big part of that. Thank you!!!

Micki W.

Married on 10/15/2022

A must have for your wedding!

We truly cannot thank Sarah and Without a Hitch enough for everything she did for us leading up to and on our wedding day! I often joked with my husband during the planning process that she saved my wedding life on more than one occasion and our wedding day was no exception.

From the initial consultation I could tell she would be a great fit for us with her superhuman communication skills, organization, and infectious energy. She would check in on us every month to see how we were doing which was extremely helpful. We ended up moving just before our wedding so we are so grateful we had her there to keep us on track during such a hectic time.

Her reassurance meant everything to us during planning, anytime we got bogged down with an element of planning Sarah was there to remind us we were in a great spot and doing just fine. Her expertise was also invaluable to us, I remember being really stressed about our shuttle schedule and Sarah hopped on a call to help make a plan. I left that call feeling like a weight had been lifted off my shoulders.

Fast forward to wedding day, Sarah knew what we needed before we did. She knew our priorities for the day and was there every step of the way guiding us through our timeline. One of our biggest priorities for the day (besides marrying each other) was the food. After our ceremony, Sarah was there to meet us with a plate of cocktail hour hors d'oeuvres and our favorite drinks so we wouldn't miss out on the delightful apps we picked out.

She even took a few photos of our wedding and decor which we were so grateful for. On the one hand we were delighted that our guests followed instructions for our unplugged ceremony but then we didn't have any pictures until the sneak peek from the photographer was ready!

It was truly the most wonderful and special day and we got to enjoy every moment of it thanks to Sarah and Without a Hitch.

Are you interested?

Send a message

Tori C.

Married on 10/15/2022

Look no further than without a hitch.

We reached out to Without A Hitch when we found out we would not have as much assistance with our wedding day as we had originally thought. And we are so so grateful for stumbling upon Sarah and this company. She introduced me to Jessica, my day of coordinator aka the literal beacon of light on our wedding day. My day would not have been 1/4 of what it was if it was not for Jessica Pires!! She was the most supportive not just for the day of the wedding, out for the months leading up to it as well. Not only do they schedule multiple calls with you, they create a seamless timeline for your special day, get your vendor contacts, and takes everything OUT OF YOUR HANDS from then on! She was organized, thoughtful, and most importantly she had me and my husband's best interest in mind all night long. I never once had to worry about a lull or a hiccup, those did not exist on our day! We could not have dreamt of a more perfect wedding and we owe all of that to Jessica, Sarah and all of the Without A Hitch support! 10/10 recommend!!

Lizzie G.

Married on 10/01/2022

Don't even hesitate - book them!

We hired Without a Hitch to help us execute our wedding day and it was one of the best decisions we made. We wanted the ability to be super present and not worry at all on the day of our wedding that every detail we had carefully planned was brought to life.
Our coordinator Michele was extremely helpful keeping us moving forward with a detailed list of items to organize that we filled in over several months. She and Sarah were always available by email for questions, and when the day came, Michele was a rockstar. We had to make a difficult decision to move our wedding inside and she very professionally and empathetically guided me to make the right call. She was there to attend to every single need of ours from setting up the venue the way we wanted it to herding cats for family photos to ensuring I had water and snacks and food throughout the night. I has several guests tell me how effortless the night looked from a logistics standpoint and I cannot stress enough that was because of all the hard work that was happening behind the scenes. Michele's execution of our day was absolutely flawless and the peace of mind we got from having her was invaluable. 20/10 would recommend to a friend.

Lauren

Married on 10/01/2022

Stress free wedding day

Without A Hitch was a wonderful addition to our wedding day. We hired them for day of event running. They were responsive and thorough before the day of and flexible with us slowly putting together our vision. Tracey made for a stress free day and made sure everything ran smoothly, while we could just enjoy getting married and spending time with our loved ones. She was a calming presence and anticipated needs like the professional she is, including subtly running interference on certain guests bogarting our time.

Kassi L.

Married on 09/24/2022

Great experience with Jessica!

We used Jessica at Without a Hitch as our day of coordinator! From the planning stages to day of she provided us with so much support and made sure I was on track with my planning. Day of I had nothing to worry about because of her. She kept control of all our vendors and helped me with whatever I needed!

Nancy E.

Married on 09/04/2022

Helped organize the day!!

Without a Hitch helped me feel so relaxed on my wedding day. We worked with Allison and she was very communicative and organized. She met with me for a walk through of the venue to make sure we had every detail ready to go. On the wedding day, I didn't need to worry about vendors arriving or the venue looking how I wanted it to because I had gone over EVERYTHING with Allison. She also helped us with a detailed schedule so we had plenty of time on the dance floor and made sure the night went smoothly! 10/10 recommend!!

Jake J.

Married on 09/03/2022

Well Worth It!

Originally, my wife and I were on the fence about whether or not it was worth it to hire a day of coordinator for our wedding, but eventually we decided to hire a day of coordinator through Without A Hitch and it ended up being a great decision! We worked closely with Michele Calnan with assistance from Without A Hitch Founder, Sarah Narcus and they were both very helpful in organizing the flow of our reception so we could go into the day confident that there was a plan in place. Throughout the planning process, both Michele and Sarah also brought up good questions that my wife and I hadn't thought to consider. When the day arrived, Michele did an excellent job coordinating with our vendors and making sure everything ran smoothly so we could just enjoy the night without worry about hosting the event.

Jej

Married on 07/01/2022

If you have trouble with organization but still want to do the planning, this is excellent!

Excellent value!! If you have attention/planning issues like me, Without a Hitch is what you need to get it done! Everyone will tell you that having a day-of coordinator is really helpful, and it IS, but what makes Without a Hitch stand out from the others is their consulting services and timeline help. You can email them simple questions in the months before your wedding (like budget time for makeup, vendor recommendations, tipping, etc.). Not only did they set up a timeline for me, but they followed up with me on my progress filling it out, and those gentle pushes were necessary for me. They met with me on-site before the wedding. Their experience in event running is evident and it's so helpful to have a team that knows about the little planning details that might not occur to you. My wedding was outdoors and in a sort of challenging venue and we did it!

A little obvious wedding advice: don't forget to communicate all your preferences to your day-of coordinator. For example, my venue was at a museum so if guests arrived early it was open for them to explore. I also wanted a fast bridesmaid procession. Those are things I had in my mind but never actually communicated with my coordinator. Maybe make a list of these things as they come to you.

I'm infamously bad at organizing and everyone was stunned that my wedding went off so beautifully and, wait for it....Without a Hitch!

Rachel B.

Married on 06/11/2022

Couldn't have done it without them!

We hired Without a Hitch as our wedding coordinators because we wanted to take on a lot of the design and planning decisions ourselves, but we still wanted peace of mind that someone would be making sure nothing falls through the cracks on the wedding day itself! We could not have been happier with the support provided by Sarah and Jillian throughout the whole process! Sarah was helpful right when we hired Without a Hitch to make referrals to trusted vendors and talk through our high level planning timeline. Jillian, our day-of-coordinator, helped us maintain an insanely detailed word document with every single decision we needed to make and a play-by-play timeline of the wedding day. And of course, on the day of the event Jillian brought us true peace of mind and trust that everything would work out! She coordinated across all of our vendors, she had snacks and water for hungry members of the wedding party, she swooped in to fix a critical detail for our ceremony that no one else had thought about, and she just made us feel so taken care of!! I would absolutely recommend Without a Hitch and Jillian Young specifically to anyone planning a wedding without a full-scale wedding planner. You will NOT regret this extra investment in making sure the day goes off... without a hitch :) :)

Emma B.

Married on 06/10/2022

Can't thank Without a Hitch enough

Working with Without a Hitch was one of the best decisions we made when planning our wedding. Allison and Sarah were both fantastic in helping us navigate multiple changes due to COVID and working through our day-of timeline to ensure everything went smoothly. They were both extremely responsive to any questions we had and provided some great recommendations for vendors in the area.

Having Allison at our rehearsal and wedding was a huge relief for us and our families so we could actually enjoy ourselves and not worry about all the little details because Without a Hitch had it covered. We cannot thank them enough!!!

Kerri T.

Married on 06/04/2022

A Must Have

Working with Without a Hitch was one of the BEST decisions we made in our wedding planning process. We worked with Allison, and I cannot speak highly enough of the support she provided us not only on the day of, but throughout the almost year we spent discussing and preparing for my big day. The funny thing about wedding planning is that for so many of us brides, this is the FIRST time we've ever planned an event, never mind an event as important and complex as our wedding day. Once I selected all my vendors, I didn't know where to begin or what else was even needed – it felt so daunting. Allison swooped in with her expertise, kindness, and sense of humor to help bring all the pieces I had chosen together to create a perfect day. She worked with us to put together a very precise timeline and coordinated with all of our vendors so everyone knew where to be and when. Our schedule was so well organized that by the time I reached the week of the wedding, I was able to do something completely unheard of – I was able to RELAX, confident that everything was all set in Allison's hands. On our wedding day, I was able to be 100% present for every moment, the only items on my to-do list being to get married and enjoy myself. Everything, down to the finest details, was done exactly as I imagined it, from the way to tables and decorations were set to the way the evening flowed from one happy memory to the next. For anyone planning their wedding, when you are going through your budget and the "must-have's" I HIGHLY recommend you prioritize working with Without A Hitch. The experience they allowed us to have on our day was absolutely a "must-have."

Jenn R.

Married on 11/12/2021

Organization with empathy!

Jessica from Without a Hitch was our day-of-coordinator for our November 2021 wedding. During the planning process, she was incredibly responsive and helpful, always with a vendor to recommend or a tip for getting a project over the finish line. As a person, Jessica is kind and empathetic. She showed us support through positivity - even when we were behind in our planning process - by breaking up our remaining tasks into manageable portions. When we saw the final set-up on our wedding day, it was everything we had dreamed of. I honestly don't know how it all got done - just that Jess was behind it and made it happen. We will never forget the love that we felt from every single person in the room and so much of that was possible because we did not have to think about all of the logistics and we could truly feel present in those moments. Thank you to Without a Hitch & Jessica for helping make our special day so unforgettable!

Abbey W.

Married on 10/16/2021

Day of Coordinator... Five Stars!!

Hiring Without a Hitch was the best decision ever. Our Events Associate was Jillian, who was absolutely wonderful. Sarah was also an amazing and knowledgable resource throughout the entire process.

We got married in October 2021 in Cambridge, MA. This was a rescheduled date. We were originally supposed to get married in July 2020, but didn't... for obvious reasons. So, the pandemic and wanting to make sure that we were celebrating safely and responsibly was nerve-racking. On top of that, we were coordinating our Cambridge wedding from Chicago, which came with its own complications.

Without a Hitch was guiding us at every step. In that way, the help they provided went well beyond just the day of. Sarah and Jillian were valuable resources leading up to our wedding. When we had questions (and there were many!!), they provided timely and thorough responses via email, and our phone calls were always incredibly helpful and informative. Jillian did such a great job keeping us on track as we got close to the date and helped us put together a detailed timeline.

I was so impressed with how on top of everything Jillian was on the day of. She was so calm and in control. She handled all of the communication with our other (wonderful) vendors and always made sure that we had drinks in our hands. If there were any problems, we didn't know about them! We were also so appreciative to have her help with set up and breakdown. Everything looked absolutely perfect. And at the end of the night, she made sure the right things went home with the right people. We really didn't have to worry about a thing.

I considered the pros/cons of hiring a day of coordinator vs. a full on wedding planner. I ultimately decided that I wanted to be involved in the planning and details, but didn't want to be stressed and have to deal with the random stuff that inevitably comes up on a wedding day. I also wanted my friends and family members to be able to enjoy the day without needing to worry about the day of details as well.

We got exactly that, and more. We had the best time at our wedding. Planning a wedding was stressful, but it was all worth it when we got to relax and enjoy the day we put a lot of time and effort into. Hiring Without a Hitch made that happen and I highly recommend working with them.

Thanks, Jillian and Sarah!!

+ 2

photos

Kelly O.

Married on 10/15/2021

Could not be happier!

We honestly could not have been more thrilled with Without a Hitch. I kept saying the day would have not happened without Tracey, and my family felt the exact same way. Tracey truly helped everything run perfectly, and was so helpful and organized. We highly recommend Without a Hitch!

Mike D.

Married on 10/09/2021

Our wedding was perfect thanks to Without a Hitch!

Having gotten engaged right before the pandemic began, we were unsure of where to begin or what the world would look like in a year. We reached out to Sarah about her day of coordination company after seeing how friendly, knowledgeable and easy to work with she was. Jillian was our day of coordinator and she was amazing! She was so detail oriented, even down to the minute of sunset. There were so many details that we never would have remembered on our own. The recommendations we got were also incredibly helpful. We ended up booking catering, photography and the DJ from their lists; all of whom were amazing. Jillian kept us on track and gave us tasks to accomplish every month. Walking up the stairs and seeing the finishing touches put together by the team and all of the vendors gave us such a sense of calm on a whirlwind of a day. Throughout the wedding, Jillian checked in and updated us on the timeline to keep everything moving smoothly. Jillian jumped right to help while I struggled with bustling my dress for pictures. She really made sure our wedding was seamless and went off without a hitch. We cannot recommend Without a Hitch enough!

Casey L.

Married on 09/05/2021

Best decision!

I was on the fence about hiring a day of coordinator. Our venue had someone who was to coordinate day of, but they weren't responsive and I felt a little lost with my planning. I decided to go for it, and thankfully I did because about a week later we had to find a new venue and rework our plans with 4 weeks to go! Tracey and Sarah were so supportive, responsive, and calming. I sent a whole lot of panicked emails and each time I was met with comfort! Tracey killed it day of! Between tracking the weather, to coordinating ceremony and payments, to making sure I had a drink in my hand, I could not be happier with my decision to hire Without A Hitch!

Jillian S.

Married on 08/14/2021

The best planner to work with!

The combination of professionalism, organization, and all things wedding knowledge combined with an upbeat personality made Allison the perfect day of wedding planner! She made sure everything ran smoothly on our day so we didn't need to worry about a thing. We loved the entire process with Without A Hitch. From our initial meeting, to needing to postpone our wedding, to all the pre-wedding details, they helped us through it all. We couldn't have done it without them! Thank you!

Haley C.

Married on 07/30/2021

Flawless experience

If you're one of those people thinking, "I'm organized. Do I really *need* a day-of coordinator?" Stop it right now and hire these amazing ladies. There are things you don't know that you don't know. And you will want their wisdom. Their meticulous schedule was my bible. I may frame my well-worn copy as a reminder of how perfectly everything came together. Jessica was vital on the day of my wedding. Helpful, thoughtful, proactive, laidback but never missing a beat. She was a delight to be around and felt like one of the guests. I was getting lots of compliments about how smooth and skilled she was. And Sarah is the woman behind the curtain: a total boss and an absolute sweetheart. Hire them before they get booked up by A-list celebrities. It wouldn't surprise me in the least.

Mariel S.

Married on 06/27/2021

Our Best Wedding Decision

After we got engaged in June of 2020, my husband and I had been planning for a covid era microwedding, but thanks to vaccines and a full reopening in Massachusetts, we decided three weeks out from our wedding day that we wanted a larger wedding after all! We knew that we couldn't pull it off alone so we called in Without a Hitch to help us with day-of coordination for our backyard ceremony and reception, and I can honestly say that it was the best choice we could have possibly made. From my first meeting with Sarah and Allison to the final clean up on our wedding night, I couldn't have asked for a better coordinating service. Sarah and Allison worked with our vendors to create a seamless timeline, and were readily available to assist with any and all questions I had in the days leading up to the wedding. Allison even helped calm my nerves the morning of the wedding, when I was panicking over some last minute details. Allison handled the entire day beautifully, from working with our vendors on site to crafting our eucalyptus pew markers everything was executed to perfection. Our wedding was the best day of our lives so far, and Without a Hitch played a huge part in helping to make our big day so special. I can't recommend this team enough. THANK YOU!


Cassie F.

Married on 06/05/2021

A perfect day!

Allison is a Unicorn! She is the most joyful, wonderful, patient, kind, and upbeat person a bride could have with her on her wedding day. Pulling up to my venue, I was stressed and tense and she greeted me with the BIGGEST SMILE and told me all the things you want to hear right before your big moment! She turned my whole mood around and immediately set me at ease. And even more than that, she had executed my vision perfectly. My friends and family raved about her, and she even hung back in a rainstorm to make sure my photographer got all the right shots. Hiring Without a Hitch and being paired with Allison saved this 2020 (turned 2021) bride from losing it. Sarah worked with us as our plans continued to change, and Allison single-handedly made sure everything on the day was not only perfect, but special and personalized to us. We all loved her so much and my bridesmaid even hired her for her upcoming wedding. Allison is a very special person and an expert at what she does. Hire her!

Yeji S.

Married on 04/17/2021

No Day of Stress At All!

I cannot say enough amazing things about Without a Hitch or Jessica! My wedding was April 2021, so yes it was a dreaded pandemic wedding. The team at Without a Hitch were so patient and flexible, willing to work around the ever changing government mandates and my busy work schedule. I had to change my wedding guestlist from 150 to 30 to 60 throughout the planning process and they were so helpful throughout the whole planning process. And oh my, the day of the wedding was truly the least stressful day of my life. Jessica WAS ON TOP OF IT! Truly, it was like she could read my mind, she was always three steps ahead of me and had everything organized, prepared, and ready before I could even ask. Even when my husband's pants ripped after the ceremony, Jessica was there immediately, providing solutions and options. If you don't want to be stressed the day of your Wedding, I 10/10 recommend hiring Without A Hitch for all of your day of needs!

Lauren V.

Married on 01/22/2021

Worth Every Penny!

Working with Sarah and  Allison at Without a Hitch was the best money we have ever spent! We were blown away with the responsiveness, flexibility and most importantly kindness. Navigating life and planning a wedding during a pandemic is impossible to put into words and without their help and expertise I don't  think we would have gotten it done. Our wedding day was better than we could have imagined. Our experience  and wedding day would have never gone as smooth as it did without having Allison to keep us on track. Our day was mapped out by a well detailed timeline, organizing wedding vendors and keeping us on schedule so we didn't miss one moment of our day or forget anything during the daunting planning process leading up to the big day. The day of the wedding Allison also helped set up the space and our vision. Allison graciously moved us throughout each moment while , allowing us to enjoy every second of our time together with each other, family and friends. We had issues with our bus transportation and Allison handled it all with professionalism. All I had to do the day of my wedding was show up. I would highly recommend Without a Hitch to any brides.

Brittany T.

Married on 09/19/2020

Excellent experience!

Let's start with the facts: We cannot recommend Jillian and Without a Hitch more to any couple looking for a day of coordinator to make their wedding day amazing! From the first meeting we had, it was abundantly clear that they knew exactly what they were talking about and how to pull everything together for us. We started with a bare bones outline of things we thought we wanted, and Jillian took that, guided us through the whole process, and created an amazingly special day for us. She was knowledgeable, informative, organized and encouraging throughout the way, really emphasizing a team approach. She answered my thousands of questions, and always made time for us, never making us feel like we were 'too much.' We were one of the many couples that rescheduled because of the pandemic, but it felt like we never missed a beat. Jillian got to know us, understood our wants/needs and was amazing at carrying those out the day of. She was an anchor in a crazy day for us, with being pulled in many different directions, helped us stay on track with timing, coordinated probably more things than we were even aware of that day, and had a smile on her face the whole time. As an example of her attention to detail, she asked myself and my husband if we wanted to go into the venue first, as a sneak peek, before guests started arriving and milling about. It was so special to see our vision from paper in real life, and was an extra moment for just the two of us that we wouldn't have had without Jillian's thoughtfulness. We will cherish that moment of walking in together, being in awe, taking all the details in as one of our favorites from the day. We are so impressed with the care we were given, and we absolutely recommend Jillian and Without a Hitch to anyone looking for a day of coordinator to help make their wedding dreams a reality.
Are you interested?
Send a message