Reviews
4.6 out of 5 rating
Quality of service

4.6 out of 5 rating

Average response time

4.5 out of 5 rating

Professionalism

4.6 out of 5 rating

Value

4.6 out of 5 rating

Flexibility

4.6 out of 5 rating
92%
Recommended by couples
9 User photos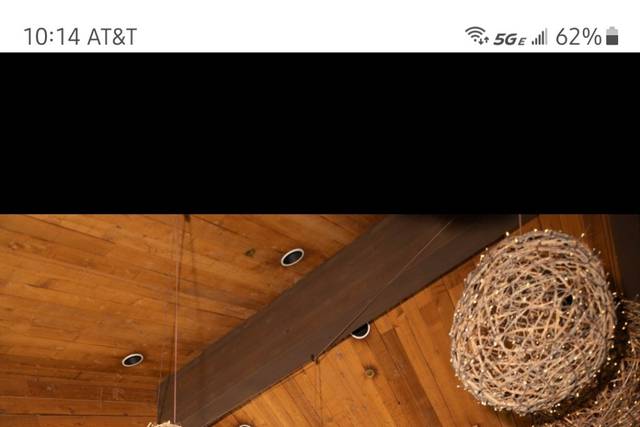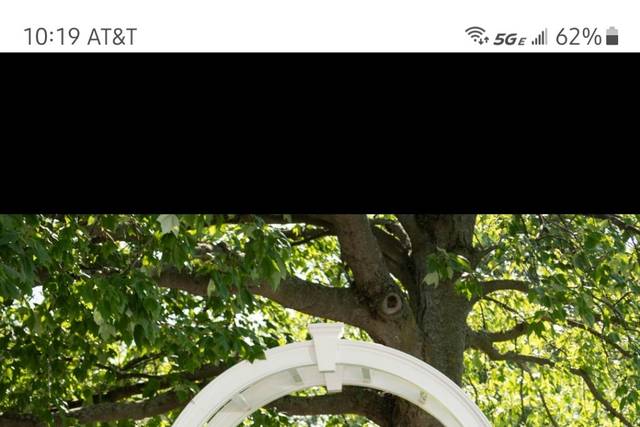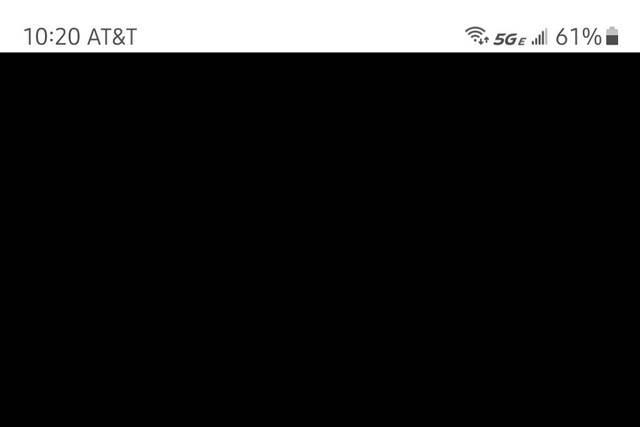 + 5

photos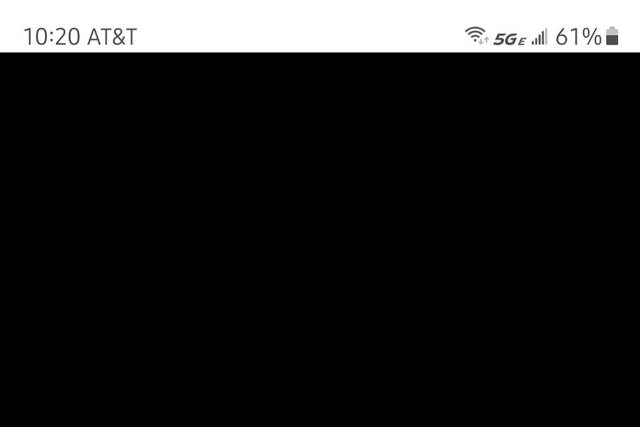 Featured

Nayeli

Married on 10/20/2017

Everything was excellent!

I really appreciated the venue communicating with me about everything in regard to the wedding. They were really flexible and helpful. Everything turned out amazing. Thank you!

Roberta S.

Married on 06/05/2021

Beautiful! Ceremony and Reception all in one location

This venue was beautiful! We had the ceremony outside and the reception inside. There was an option for a tent which is huge, with fans. They have many upgrades to choose from. They supplied my centerpieces at no extra cost. There is also a balcony for more picture opportunities.

Planning during a pandemic has its anxieties. We had a couple little snafus, but nothing is ever going to be perfect. I had several Day of Coordinators from the time we booked the venue until our big day. Our tasting wasn't the greatest. However after the tasting, management changed over and they had a new chef. The meal was Fantasic!! The newest day of coordinator was very attentive. Answered every question we had and made us feel at ease with all of the staffing changes. Rumor has it they are putting in some more cosmetic upgrades to the reception area. There is a getting ready room for the bride with private bathroom. However, the room seemed hot and the toilet wouldn't flush (maintenance had already left for the day to fix the toilet...but the DOC tried...I'm assuming more pandemic staffing issues).

Overall, I would pick this venue again. And again.

Picture credits go to my photographer:
Four 12 Photography, LLC. www.Four12Photography.com
Sandy did a wonderful job at capturing all the special moments. She shot my engagement photos, too. I can't wait for my wedding album!!

+ 6

photos

Jacqueline

Married on 08/10/2019

Perfect summer wedding at White Pines

As a minimalist who loves both mid-century modern aesthetics and incorporation of the outdoors, White Pines was the perfect place in the west suburbs to hold our wedding reception.

From the moment my husband and I first arrived at White Pines for a tour 10 months before our wedding, we knew White Pines was where we wanted to have our reception. We loved the look of the high, wooden vaulted ceiling, tall windows, huge outdoor balcony for congregating, beautiful ponds, fountains and greenery — all qualities that were perfect for us as we did not want to have a standard, indoor only banquet hall reception.

Dori and Andrea were all extremely helpful during the entire planning process! They were quick to respond to calls and emails and were very helpful explaining costs for meals and the logistics of setup for the reception.

The day of our reception, Marlene was very accommodating, guaranteeing that both the setup of the reception and food service were flawless. When we walked into White Pines for the first time on our wedding day, everything looked even better than we imagined!

All evening long, guests told us how much they loved the look of the place and talked about how delicious the food was! The grapevine hanging lanterns available for rent through MDM Entertainment, along with the gold chiavari chairs and twinkle lights at the head table and on the patio, helped set the scene for our simple, natural and tropical reception look. All we added were some small potted tropical plants on the place card/memorial table and guest table, had mini monstera leaves in glass vases as our table centerpieces and popped our greenery bouquets into glass vases at the head table, and our decor look was complete!

For Chicagoland couples looking for a reception venue that has natural, simple beauty and is different from the regular hotel or banquet hall location, White Pines is the perfect choice! White Pines prices are very reasonable, the food is outstanding, the customer service is on point, and the team ensures your wedding vision is fulfilled. We have no regrets about selecting White Pines as our reception venue, and thank everyone involved for helping us have the most beautiful wedding.

Are you interested?

Send a message

Michelle

Married on 08/06/2016

The instant we walked into White Pines' banquet hall, we knew we had to have our wedding there. It had high vaulted wood ceilings and floor to ceiling windows, yielding incredible golf course views. I cannot say enough incredible things about the staff at White Pines. From the bartender to the office staff, everyone went above and beyond to make sure our day was perfect. We cannot thank them enough. They wrote down the tiniest of details to make sure everything was exactly how I envisioned. When I walked into the reception, it exceeded my expectations! It was so beautiful. I keep receiving compliments on how awesome the food and service was! I highly recommend having your wedding here; you will love it!

This was the perfect location for a fall outside wedding and view was outstanding. The food was fabulous everyone raved about the food. Choices of food was great. The people were wonderful to work with and accommodated all our requests. Unfortunately the day was cold and windy but since the banquet room is all windows to the outside even though we had to do everything but the ceremony inside it still seemed like we were outside.

I absolutely loved the space at White Pines and the staff was fantastic! They worked with me on literally everything and their communication was great. The hours were cut for a few staff members since it was a slower time of the year but there was always someone to at least respond if the main contact was out of the office and they helped as much as they could. The staff was friendly, organized, and very open to discussion. I made my own centerpieces and they needed a bit of help since they didn't quite pop and White Pines called me to gently make a suggestion which really ended up making them look so much better. I really appreciated the call and communication. The prices really were great as well. It was a fantastic venue for the money. I'd highly recommend!

The staff and chef were extremely accommodating to a customized menu and format we desired. They were easy to work with and walked us through the process. They were awesome!

Carla

Married on 07/03/2014

My (now) husband and I originally looked into White Pines because we wanted a beautiful outdoor ceremony space. SOLD! We also did not want a traditional dull, run of the mill reception room...scored again! There was no looking back once we had our first visit since both the ceremony space and the banquet room exceeded our expectations but once we met with the staff we knew this was the place for us. We met with Sara and Elyse and it was like we were old friends rather than people meeting for the first time. They were not pushy or acting like sales people and made us feel very comfortable that our wedding day would be in their hands. From that point on, our planning was just seamless.
Our wedding day turned out to be more than we could've ever asked for. We had perfect weather and the grounds were so beautiful, leaving us with amazing pictures! The room was GORGEOUS...and believe me, we are not fancy people and did not do anything over the top to decorate but we didn't need to since the room is so great all on its own. And one of our main concerns...that we didn't want to send our guests fleeing to the nearest McDonald's afterwards because they would barely eat their "typical" wedding food...not a chance! Their food was AMAZING and so many of our guests commented on it. They did an awesome set up of our placecard table, head table, centerpieces, put our favors out; all little details we didn't have to worry about and all very obviously done with care.
Every time i think back to our wedding day, i can't help but think of all of the wonderful people at White Pines who had a hand in making our day so perfect. I absolutely, without a doubt, would recommend White Pines to anyone!


Tanya

Married on 11/02/2013

All of the staff members I dealt with were always helpful. The venue itself is beautiful& the food was phenomenal. I'm so glad I chose to have my wedding& reception at white pines.

Nancy

Married on 10/13/2013

We had a Sunday wedding at white pines and it was beautiful. The ceremony spot and reception room were dazzling. I received nothing but great compliments on food and venue. The staff was amazing to work with and very nice to my husband and I thru out the entire process. I would recommend White Pines to anyone. The landscape and scenery were amazing. You will not be disappointed.

Chloe

Married on 10/11/2013

I can't say enough great things about White Pines. At the initial meeting I got the feeling that the entire staff would do everything in their power to accommodate my every request and make my wedding day exactly how I envisioned it to be! The grounds and banquet hall are beautiful. The food was excellent and will go beyond your expectations both in taste and presentation (I opted for family style, good choice). Make special requests, be clear about what you want, and whoever you are working with at White Pines will help make it happen. Above all, the wedding/banquet staff at White Pines are friendly, warm, and open to any special request that you might have. I had sooo many compliments on the food and venue both during and after the wedding from my guests. For a couple on a budget who still want a glamorous, romantic, and luxurious wedding, this is your spot! Highly recommend!

Megan

Married on 09/14/2013

Everyone at White Pines is amazing!! Always willing to go above and beyond!

Heather

Married on 06/29/2013

This place was absolutely gorgeous!!! I loved the balcony, so did my guests!!! We were able to have the ceremony outside because the weather held up! Thankfully!

Jillian

Married on 09/15/2012

I am so glad we went with White Pines Golf Club. We were looking to go with another Golf Club but could not pass up their incredible deal and their beautiful ceremony site. We got married in September and their grounds were absolutely beautiful. Everything looked well taken care of and made for wonderful pictures. Their banquet staff were fantastic to work with. They were very kind and responsive. I felt at ease with them from the minute we walked into the office. I always felt like they had our best interest in mind. We received so many compliments on the food as well! Their wait and bar staff were amazing. Everyone had a great time. We had a large wedding and the food service was quick and we were dancing in no time. I highly recommend them.

Libby

Married on 08/10/2012

Absolutely fantastic! White Pines had everything we wanted - beautiful views, beautiful room, and low prices. White Pines was very flexible in how we did our decorations, adapting to all of our needs. The food was perfect (although I didn't have much of it cause we were so busy with talking!). There is a bridal room with a safe that was perfect to hold my things. There is also a large balcony that can be used that is perfect for a little break from the dance floor. The topper of it all was that there prices are fantastic for such an excellent location! I cannot recommend White Pines enough to everyone! Perfect!

Valerie

Married on 06/23/2012

White Pines is a beautiful location for a ceremony. Their site over looks a pond, it's just gorgeous. The reception hall is also beautiful. The staff is extremely helpful and bent over backwards to help us. The food was great and everything ran smoothly on our wedding day. They are also very reasonably priced, you really get a ton of stuff for the money. I would highly recommend this location especially if you are looking for a location for your ceremony that is outside.

Maria

Married on 10/10/2010

Brides! I highly recommend White Pines Golf Club. My husband (now) and I always dreamed of a Fall wedding...the White Pines beautiful surrounding capture the essence for a this in our outside ceremony. We also had our reception of 100 guest there. My guest are still raving about how amazing the service and surrounding were. I highly recommend Alyssa...such a pleasure to work with. Very easy to bounce ideas off. A special thank you to Dee who completely over saw my entire wedding from start to finish...making sure everything was perfect! I'd recommend this place for it's quality service, professionalism, diligence, and ability to make me feel that my day was priority to them!

Diane

Married on 07/03/2010

White Pines was a beautiful location for our wedding reception. Their attention to detail was impeccable. They made the tables look better than I could imagine. I would definitely recommend them!!!

Holly

Married on 06/26/2010

I had only my reception at White Pines, but I would not have it anywhere else!!!! It was perfect. Everyone there was so incredibly accomodating--right down to my vegan dietary needs. The chef Chris was so kind to me and would have made me whatever I asked him to. And it was GOOD. Everything was exactly how I wanted it to be, and I had nothing to worry about! Each step along the way Ginger and Dee and everybody helped me tremendously. I did not foot the bill, but I also know that we got A LOT for our money. I love that White Pines does not look like a typical banquet room. There were WINDOWS and even better, a DECK! This deck was a lifesaver, as many of the smokers and younger people stayed out there most of the night. However, from the deck, the reception is visible, so when it was time for the bouquet and garter toss, nobody missed out because they saw it coming and all came back inside! This is an incredibly classy place, especially for the price that you pay. Without a doubt, this IS the place to get married, and I think anyone who doesn't come here and look around is stupid, and once you do look here, you will fall in love with it!

Cynthia

Married on 09/04/2009

White Pines staff was there for me from the moment I called them. They were very helpful and pulled off the night without any problems.

Anna

Married on 05/22/2010

I love LOVE love this reception hall! It is so unique and so spacious! The staff is wonderful and accommodating! We had several somewhat unique requests and they helped us figure out ways to make it work. We had several DIY projects that needed to be set up the day of and they pulled everything off beyond my imagination. They even used some leftover petals from the wedding the night before to complete the look we had put together. They cut down hydrangeas, put them in our vases, set up votives we brought, put out wine we had brought, set out the favors, the escort card table, and much more! When I walked in Saturday evening I was in tears at how beautiful things looked! Ginger was in contact with us throughout the night making sure everything was going as we wanted. And at the end of the night Ginger and her staff helped us pack everything! So helpful!!! The space is really one of a kind and the staff superb! We had several compliments on the site, even from my very traditional Polish family who usually preferred the traditional banquet hall!

Jamie

Married on 06/03/2017

My husband and I started off working with Laura and her excitement and professionalism was a big motivator for us to book the venue, aside from the beautiful room/patio and value, we felt like we could trust White Pines (WP). The WP team was mostly great at responding promptly and assuring us everything was on the right track. There were a few times when it came to making deposits that we had to reach out to them and we felt they could have done a better job with giving notice and reminders. We also had an issue with scheduling our final details appointment but Laura really took initiative to make sure we were taken care of and we felt as if she, as the manager, bent over backward to make sure we had the support and guidance we needed.
The days leading up to the wedding and the day of the wedding, Orlando was our go to staff. Orlando was awesome! When I dropped off my items he was so attentive in listening to what my vision was and I was 100% confident we were in good hands. The day of the wedding, Orlando frequently checked in and really helped keep us on track. My mom even raved about how awesome he did with set up and coordinator leading up to the start of cocktail hour. We even had a major issue with our DJ and he was very professional the way he handled the situation.
Aside from the staff, the food was great, everyone raved about it, highlighting the au gratin potatoes in particular. We loved having the porch and the room was so nice and spaceous. We couldn't be happier with how everything went and would highly recommend this event venue.

This vendor is willing to add and remove things, and nothing is really off the table. They are willing to make exceptions, and try to find what will make your day the best! I planned a wedding here all the way from Tennessee, and they were great!

Mary

Married on 07/25/2015

My daughter was married last month and the reception was beautiful! The room and setting was perfect. My daughter lived out of town and planned to have several items at each table, small vases, a candle, a log with the table number, etc. She also had succulents as name placecards. There were many details involved and White Pines carried her plans out beautifully! The pictures are also fantastic due to the beautiful setting. The Thursday before the wedding, the staff walked her out to the area they liked for pictures and they were right! Sara was helpful to me during the planning since it was difficult for my daughter to plan from a distance. White Pines is a great place for a reception!

Amanda

Married on 09/10/2011

White Pines was the most perfect setting for my wedding! I could not have asked for a more beautiful ceremony site, with breathtaking views and tranquil waters, the outdoor ceremony space was beyond amazing. I can not wait to see how all the pictures turn out. The banquet room's high ceilings create a warm and cozy atmosphere where my guests and I danced the night away. Alyssa, Dee, and Laura were a pleasure to work with and I could not have pulled off such an unbelievable night without thier support and patience. I got so many compliments on the space. Thank you White Pines, for making my wedding dreams exceed my expectations.
Are you interested?
Send a message