Reviews
4.9 out of 5 rating
Quality of service

4.9 out of 5 rating

Average response time

4.9 out of 5 rating

Professionalism

4.9 out of 5 rating

Value

4.9 out of 5 rating

Flexibility

4.9 out of 5 rating
98%
Recommended by couples
52 User photos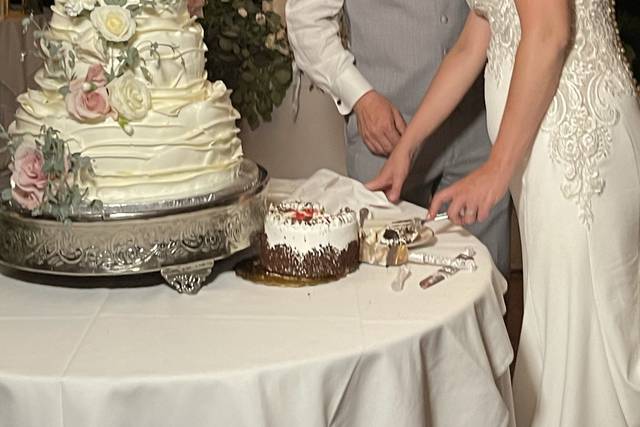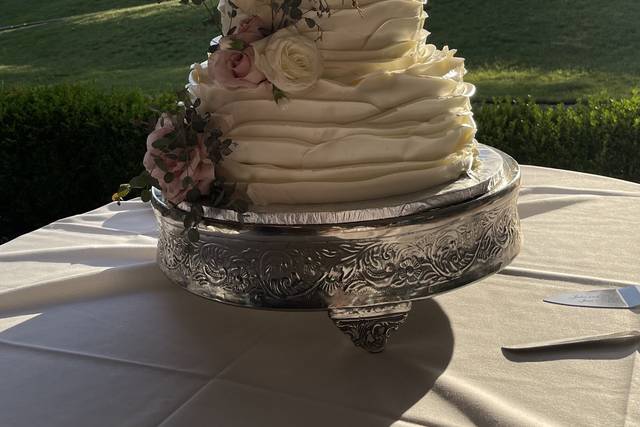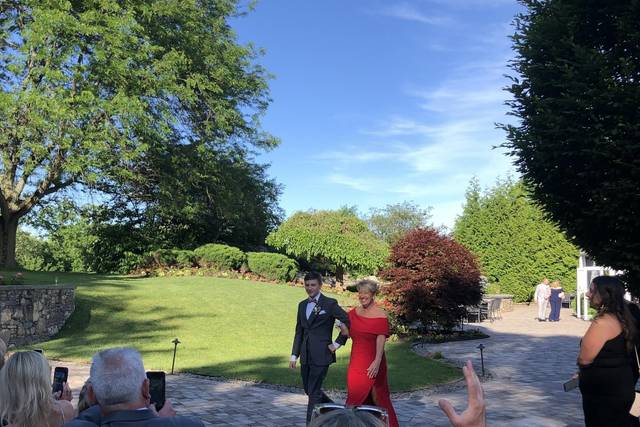 + 48

photos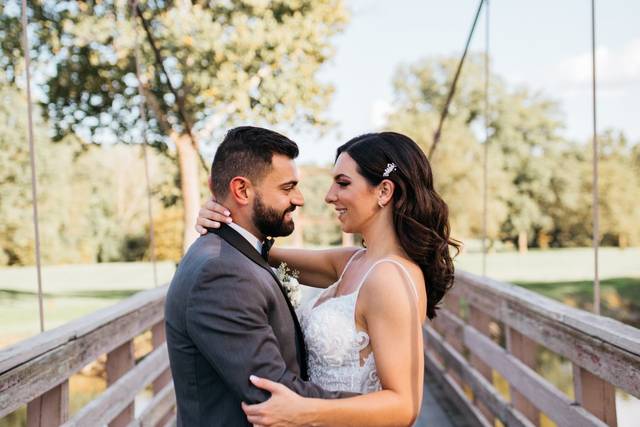 Hailey A.

Married on 04/30/2023

Love them!

I cannot speak highly enough about this venue. I am so thankful to stumble upon this hidden gem (which apparently isn't so hidden i just didn't know about it haha). They have been so helpful in the wedding planning and open and welcome to questions and ideas. I have another month until my wedding but i will for sure update this after to give my final feelings about how AMAZING they are.

Jacqueline D.

Married on 09/16/2022

Wedding Venue

My new husband & I could not have even dreamed of a better wedding venue!!! Everyone at west hills from Michelle, Selena, and everyone there had gone above and beyond for us. They were fantastic to work with, extremely responsive and put all your worries to rest. The food was incredible!!! We choose the stations package and all of your guests were raving about the style of service and food at the wedding. Our cocktail hour is still being talked about days later - so impressive!! The venue itself is an absolute dream. From the gorgeous chandeliers to the ceremony courtyard, it feels like you are in the most magical place. Our table service for our guests was surreal!! If anyone needed anything at any time it was already waiting for them. CHOOSE THIS VENUE FOR YOUR WEDDING!! They are immaculate!!

Baylee C.

Married on 08/26/2022

The best venue ever!

West Hills made our wedding day so unbelievably special. They made the process of wedding planning SO easy because they do practically everything for you! Thank you to Erica & Michelle for helping us plan the wedding, Selena for being the best attendant and making sure my husband and I had everything we needed, and to Roxy, the sweetest maitre'd who made sure we had plenty of drinks and plenty to eat all throughout the evening! The place itself is beautiful, and the food and drinks were beyond delicious! We couldn't have picked a better place to have our wedding. Absolutely AMAZING!

Are you interested?

Send a message

Amanda J.

Married on 08/19/2022

August Wedding 2022

My husband and I can not say enough great things about West Hills, we truly had the best day of our lives! All the staff are outstanding and they made sure our day ran smoothly! We are especially happy with our wedding attendant, Selena. Selena gave us pep talks throughout the day, made sure my train always looked perfect, anything we asked for she made sure we had; she is amazing!! Our family and friends have been telling us that it was one of the best weddings they've been too, that the food was phenomenal and the staff was so great! West Hills definitely gave us our fairy tale wedding!

Julie R.

Married on 06/03/2022

Truly wonderful

Our wedding day was all we hoped for. From the food to the venue, gorgeous scenery for pictures. The bartenders, waitress and waiters, along with the maitre de we're great. We couldn't have asked for a better time.

Steph S.

Married on 10/16/2021

Perfect place!

When looking for a wedding venue, we had a list of must-haves and West Hills checked every single box. We quickly fell in love with this venue and working with their staff was such a pleasure during our planning process. After our wedding day, the comment that we received the most from our guests was how lovely their servers and the staff were the entire evening. Everyone was attended to and made very comfortable and happy during the entire event. The food was also delicious and plentiful; nobody went hungry or was dissatisfied during our wedding.

Christina

Married on 09/18/2021

The most perfect day!

The staff is hands down the most amazing group of people! We booked our wedding with Taylor who was so warm and genuine and she really made West Hills feel like our place. Michelle was great and handled all the last details! Our bridal attendant Patricia was so knowledgeable and made everything run so smoothly. When I had gotten a large bug bite right before the ceremony she was there icing it and Benadryl arrived moments later. The maître d' always had a water and our drink of choice ready for us and made sure to tuck us away for a few minutes to eat before heading back out to the party! The venue is stunning and the golf course makes the best backdrop for photos! We hope to attend weddings at West Hills as guests because the food was amazing! They even treat your vendors like guests which they deserve! Thank you West Hills for providing us with the best experience we could not have asked for a more perfect place to tie the knot!

Emilie

Married on 03/13/2020

When my husband and I booked our wedding at West Hills Country Club over a year before we were to be married, all we had to look at were blueprints of a beautiful tent, waterfalls, landscaping, and more that were to be where there was only piles of dirt. Mallory, the event coordinator explained every detail of what was to become the amazing outdoor ballroom that now exists at West Hills. She was so sure that it was going to be amazing that we couldn't help but to believe her, so we booked that day.
From that moment on, Mallory was there for everything we needed. A year before the wedding she was there to answer my questions, a month before she was there to help with last minute details, and minutes before I walked down the aisle she was there to assure me that everything was going exactly as it should be.
The staff were all incredibly attentive, bringing drinks before they were empty, always asking if anything was needed, and everyone was beyond friendly. The food was incredible, and our guests still talk about how amazing it was.
I can honesty say that thanks to Mallory and everyone at West Hills I had the wedding of my dreams. I would definitely recommend WHCC to anyone looking for an exclusive venue and top of the line service for a wedding day you will never forget.

Megan

Married on 11/10/2019

Truly Amazing

I am not sure where to begin on our review for West Hills Country Club. From the moment we stepped foot onto their property we were treated with the upmost respect. From that moment on Taylor, Janelle and Ali were nothing short of INCREDIBLE! Every. Single. Email was answered within minutes of sending them. They always had an answer for me, and sometimes it was even before I knew what I was asking. They helped with every detail from planning the decor to our rehearsal dinner recommendations. They always smiled and went above and beyond for us. They made the entire process stress free. Taylor was even there the morning after her friends' wedding for us to facilitate our rehearsal.

The day itself? A dream. The food was incredible- our guests are STILL raving about it days later. People came up to us during and after the wedding to tell us how it is the best wedding they have ever attended. The venue is stunning. I thought I didn't have enough decor within the week leading up to it but I was so wrong. The venue is so classy that you truly do not need much. Not to mention it was SO COLD the day of our wedding and they allowed us to still be married outdoors like I wanted and once inside you did not even realize it was cold out. They were so attentive and even moved our corn hole inside for the guests to play!

We had a station style reception and trust me when I say you cannot find a better amount of food and drinks for the price, and I had even secured a date with another venue before seeing West Hills. Our maitre'd, Shawell, made sure we had everything we needed and wanted that night. He even would not move our card box without us— talk about WOW! Our head server, Chavon, raised the bar in service for us. She followed me to make sure I looked beautiful for every photo, she cleaned my dress with club soda after shooting some outdoor photos, she ensured I had a million Chicken Parm Sliders to go home with because I told her that was my favorite. She straightened my veil and wrap, made sure I was okay with everything, prepared an entire tray of appetizers for us since we were a few minutes late to cocktail hour. She even cleaned my face after getting the cake smashed in it. She truly treats you like a Queen.

I wish I could describe the day in a word other than "dream" because they deserve so much more than that simple word but I cannot think of another way to describe it. Taylor- I truly can't thank you enough for everything you did for us. I always felt so welcomed by you (even when we were super late to our decor drop off) and I genuinely felt as if we were hanging out with a friend every time we saw you. You never made us feel like we were bothering you. You re the most patient and kind soul we have ever encountered and for that I will be forever grateful. The West Hills staff and attention are incredible and the service is outstanding. Please do yourself a favor and book the tour. You won't even need someone to talk you into booking the venue once you've gone there. You'll know right away, trust me. Thank you for everything West HIlls.. can we do it again next weekend? :)


Jessica

Married on 11/09/2019

Beautiful wedding venue!

West Hills is a fantastic venue to host a wedding! We fell in love with the grounds and their beautifully kept outdoor white tent ballroom. Taylor and the team were helpful, responsive and professional throughout the whole process making it an absolute pleasure to work with them. On the day of our wedding in November, Shawell and Chavon were amazing! Both were attentive and anticipating our needs the whole day ensuring everything flowed smoothly. Chavon was amazing when my dress got muddied after photos. We got it all cleaned up right in time for the ceremony! It was also 37 degrees that day so we greatly appreciate Chavon bearing with us during photos and our very short but sweet ceremony. The entire team truly made our day beautiful - from the planning process, the set up and decor exactly as I pictured it, to the execution of the event. It was perfect, leaving my husband and I able to sit back and enjoy the day (that really does fly by) without any worries! For a beautiful venue and organized, expert and professional team, I would highly recommend West Hills!

+ 2

photos

Brianna W.

Married on 10/27/2019

Happily Ever After

I don't know where to begin with West Hills, I'll start with the girl who drew us in, Taylor. If it weren't for meeting her at the Grandview bridal expo, I may have never found this gem! Taylor, thank you for absolutely everything, your heart goes in to this beautiful venue and you felt like a friend and bridesmaid throughout this whole planning process. With that being said ALL of the staff here is phenomenal...Chavon, our head server the day of was actually my fairy godmother. She was so kind and helpful I can't thank her enough! Having the private bridal cottage was cozy, convenient and the best way to spend the morning with family and friends. The food is the best around, I can't count how many people told us that we had one of the best weddings they've gone to, and it's only because of this incredible venue. I can't rave enough, seriously- invest in it to truly have the wedding of your dreams. I would choose West Hills all over again, I'm so thankful to have found them!

Stefanie

Married on 10/19/2019

Fall Wedding of Our Dreams!

We could not have been more pleased with how our wedding at West Hills on 10/19/19 turned out. A number of our guests made it a point to tell us it was THE best wedding they had ever been to-- they raved about how good the food was (and how much food there was!), how friendly and attentive the staff was, and how beautiful the grounds were. Taylor helped us plan and stay on track and truly made the wedding planning process a breeze! Bri and Father John were amazing and so welcoming, and Chavon...I cannot thank her enough. She was there for me throughout the entire day: she was so kind and reassuring and made sure my veil and dress were always on point, if it wasn't for her I don't know what I would've done. Our wedding was everything we could've wished for, and more. Thank you so much, West Hills, for making our dreams a reality!

Alyssa

Married on 08/24/2019

West Hills was absolutely perfect!!

My husband and I could not have been more satisfied with our choice of West Hills as our wedding venue! Taylor and Allie were so helpful throughout the wedding planning process and always answered my emails right away. We live in NYC so they were also very accommodating and flexible with our schedules, based on when we were able to get up to Middletown for our visits and meetings leading up to our wedding. The day of the wedding could not have been smoother- we got endless compliments about how amazing the food was, how much there was at the cocktail hour, how quickly the meal was served and we were able to dance the night away, how great the desserts and warm cookies to go were, how beautiful the venue was with the doors open to the outside, and how it was the best wedding they'd ever been to! My bridal attendant Patricia was AMAZING- anything I needed was within my grasp in a matter of minutes, I even spilled espresso all over my white dress before our entrances and she was able to quickly clean all the tool layers with a toothbrush! She and the rest of the staff went above and beyond to make our wedding day the best day of our lives. West Hills was an absolutely perfect wedding venue and we can't thank everyone enough who was involved in our picture perfect wedding day!

Emily K.

Married on 08/17/2019

Dream Come True Wedding

West Hills Country Club was simply AMAZING for our wedding day. In the planning Process Janelle and Taylor answered EVERY question we had and made planning our wedding so stress free. On the day of our wedding, the service was exceptional. The staff was attentive, friendly, and SO helpful. They walked us through so many important things (like lining up the bridal party, and when I would walk in with my dad) They do this so often and we only get married once, so they were there to guide us! When I needed a banana for fuel after pictures the head server went to fetch one! The food was delicious and abundant, our guests were thrilled. My mom was especially impressed when she was asked to escort the maitre-d as he moved our card box, as he was not allowed to move it alone. This was such a small effort, but in reality HUGE when you realize how valuable that card box is. Thank you SO much to West hills for making our dream wedding come true. We will remember it forever

Cecilia P.

Married on 07/13/2019

Best Wedding Venue

It was so perfect! From the first day we went to see the venue we knew we had to have it here. We are from Connecticut and made everyone travel but wouldn't have it any other way. Taylor was so sweet, responsive and accommodating the year leading up to the wedding. I got ready with my girls in the bridal cottage so I was there all day. That cottage is the best because it's right next to the tent so you can go in and out all day. Cassie was our Maitre D and she was amazing! I didn't have to worry about one thing the whole day. She kept everyone on schedule and am so thankful to have had her. There was a hiccup on one of the stations but I told Cassie and she fixed it right away. Patricia was our attendant and she was perfect! Before the ceremony she saw my dress had a mark on the train and got down to scrub it out. She brought my husband and I a tray of all the horderves so we didn't miss any. I said the fried mac&cheese balls(DELICIOUS) were my favorite and the next tray she brought to us had fifteen of them. Every time I finished my drink I would look up and see her standing there with a refill. When I told my husband he said the same exact thing. How she was able to be there for both of us was so great. All of the staff were very nice and attentive. ALL of the food was delicious and never ending. I couldn't believe the amount of food there was. Numerous guests came up to us during and after to rave about the food. We got the diner package for a late night snack and it was a huge hit. The grounds are beautiful, with so many picture perfect spots. Random but... the bathrooms are SO nice. This venue is honestly the perfect venue and I would travel even farther to have it here!

Bianca

Married on 06/15/2019

We're Speechless!

Our wedding at West Hills Country Club was a night to remember. We booked since April 2017, and we never doubted our decision to choose them. My husband and I knew we wanted an outdoor wedding, but didn't want the tent/outdoor hassles, thus West Hills was the perfect choice! When we initially booked, there was a different event coordinator whom we fell in love with from the start. But honestly, Taylor was wonderful, and I am so happy that she had come into that position. She handled my ridiculous questions without hesitation. And honestly I was really surprised at how quickly she responded to my emails! The wedding day was amazing, and I'm still smiling just thinking about it. We were running so late, but not once did any of the staff rush things or pester us about the timing. They handled every thing with complete ease. My bridal attendant, was amazing. She was constantly checking in on me, making sure I was eating and drinking, I am so grateful for her! The food was delicious. Honestly, I wish you were able to taste more variety with the entrees at the tasting events, because we ended up barely picking anything that we had tried at the event we went to. However, we went with many of Taylor's recommendations, and our menu was phenomenal. I didn't personally interact with many of the waitstaff, but numerous guests have stated that the service was impeccable. Our guests are still raving about the wedding, from the food and drinks to the ambience and overall look of the venue, and the wedding is now almost a month ago. Granted we do not want to go through the hassle of planning a wedding ever again, but if we did, we would choose West Hills again without a doubt!!

Michelle

Married on 05/31/2019

Best day ever

From the moment we booked our date, West Hills was great! I had heard good things from an old friend that got married there, so knew I was in good hands from the beginning. We booked about 1.5 years out from our wedding date, so when the day finally came around, it was a long time coming! We were lucky enough to have the best day weather wise, so the tent walls we're up and our ceremony was outside, as planned. Everyone kept saying how stunning and unique our venue was, and they couldn't believe they were in a tent! They also raved about the service and food. We missed our cocktail hour, but only heard great things.

The bridal suite/house was so helpful as we my bridesmaids and I we're able to get ready on-site. As the vendors arrived I was able to step into the tent and check up on things. It was also one less thing I had to worry about! The suite is also beautiful - everyone loves how it looked like you we're in a house, and not a generic hotel room.

Out Maitre D' (I'm sorry I forgot his name, it started with a "S") was phenomenal, and Patricia, our Wedding Attendant went above and beyond. Right before our reception my bridesmaids we're having a lot of trouble with my bustle, and Patricia stepped right in to assist. She was there all night asking if we needed anything.

The grounds are beautiful too, and our pictures show that. There is a beautiful view from the top of the golf course, which I didn't even realize existed. It's one of my favorite pictures, so be sure to get up there!

And GO for the late night treat - your guests will not be disappointed. Our guests kept raving about the BEC sandwiches and cookies as they left the reception. Taylor and Janelle we're so great at communicating - I loved working with them! The entire wedding planning process with WHCC was easy. Thank you to West Hills for truly making it the best day of our lives!

Alexandra C.

Married on 05/26/2019

Absolutely Perfection.

I've been finding it really difficult to accurately describe our wedding experience at West Hills Country Club, hence why I'm writing this review over a month post wedded bliss. It wasn't just May 26th, 2019. It wasn't just the service to myself, the bride, and my husband, the groom (even though I don't think there are enough words to explain how professional and attentive both Patricia and Sho were to us). It was everything, starting with our first visit meeting Krista. It was the tasting. It was feeling like no matter how many questions I had, I wasn't a pest. After working with Krista and booking our date, she unexpectedly had to move to another Bonura location. I can't lie, we were a bit nervous since she was great to start our year and a half long process with. Alas, Taylor walked into our lives. She was a blessing throughout the entire planning journey. Endless emails with silly questions; Taylor never batted an eyelash. She literally always made me feel like I was the only bride that she was dealing with, and that right there, is impressive. Not to mention she was answering me after hours, which was not at all expected, but absolutely appreciated! I also just have to mention how comfortable she made me feel. I actually felt like I was just talking to a friend the entire time and it took so much pressure off (and I secretly wanted her to stay for my reception, so... there's that). When we went in for our final visit, we had some questions regarding the menu. West Hills was so unbelievably flexible - Taylor even brought the head chef into our meeting (shout out also, for that to-die-for veggie risotto) and we had a foodie mastermind session about things we were looking for and how he could bring them to life. Fast forward to the big day - the food, the drink, the atmosphere, the vibe... PERFECT. There's no other way to put it. There was rain in the forecast, but everyone involved did a great job of making it no-big-deal, which in turn, helped me to feel the same. Countless guests made a point to tell me how unbelievable the food and service was, and still are. So truly, hats off to everyone in that breathtaking establishment. Thank you for making our lovely day even more lovely by being a part of it, and for being so amazing. And I feel like I need to honorable mention, just one last time, Miss Taylor, Chef Marcos, Patricia, Sho, and every other employee who was there and delivered such exceptional service. You all went above and beyond, and we could not be more grateful. Please do yourself a favor and book West Hills. You will NOT be disappointed. Now, can we do it again!?

Eileen

Married on 10/27/2018

amazing staff and venue

We were married a month ago at WHCC. I wish I had written this review the day after our wedding because it was such an insane high after an amazing day, but we were too busy getting ready for our honeymoon! We had the best experience on our wedding day at WHCC. I worked with Taylor for about a year, plenty of emails, calls, visits- we had tons of questions and requests and she was ALWAYS professional - which I am sure is very hard to do! Taylor worked really hard to meet our (high) expectations and we had such a great day because of all the effort put forth by the WHCC staff. Marcos and his staff did an amazing job preparing an impressive cocktail hour and dinner. Marcos and Taylor worked with us to customize our menu to our wants/needs and I wouldn't have changed a thing day of! We received plenty of compliments on the food from friends and family. Patricia and Ryan were with us the day of our wedding and they were both so sweet. Patricia has a really calming personality which was so helpful during our photo session in the middle of a nor' easter. She also followed us around during cocktail hour with a huge tray of food to make sure we had a chance to eat. The tent helped create such a nice atmosphere for our celebration. When you are planning such a big day you want everything to be perfect and I definitely worried about any detail there was to worry about and everything turned out so great. I would definitely recommend WHCC to other couples, they are true professionals. Bonus points for the welcome cocktails and champagne they gave our guests before our ceremony!

Andrea

Married on 10/21/2018

We couldn't have found better!

This venue was a dream come true. When we shared the news with my parents they got to looking for venues right away. We had been to a wedding at one of the sister venues and that's how we found this one. It was a one stop shop kind of place which was perfect since we were planning a wedding to be in NY and we live in Florida. We started out with a planner, Malorie, who shortly moved up and got us set up with Taylor. Both were amazing at what they do. Taylor was so helpful between my hundreds of emails and all my parents questions. Taylor went above and beyond to even help us with setting up a tasting on very short notice and we only had a 4 day vacation to fit it all in. Me and my new husband spend our lives running around and directing others as chefs so to not have to think for a day because of Taylor and her AMAZING staff, was a dream come true! Everything was taken care of from the minute we arrived to the very last dance. All night we had our own private server, Patricia, who kept our drinks rolling, especially making sure we were hydrated properly. She even made us our own plates all the way through dessert so we could make sure we actually had some food. The head Chef Marcos was amazing with making sure we got exactly what we wanted from sauces for the sushi for my Husband and catering to my allergies. He even remembered at our tasting a dessert we actually didn't opt for but loved, he had a few pieces made for us and placed at our table as a sweet surprise. Our Maitre'd Ryan was outstanding, and so funny! Everyone loved our wedding and still raving about it to this day and its all because of West Hills and their wonderful staff! Thank you to everyone!

Erin

Married on 10/14/2018

Better than we could have possibly imagined!!

Amazing, simply amazing. We can't say enough great things about WHCC. From start to finish, they made this whole process so enjoyable. Taylor and Alli were always available to answer all of our questions, and put our minds at ease. Marcos, the head chef, was so accommodating and took great care in getting all specifics on guests food allergies. And the food was absolutely fabulous. Our guests are still raving about it. Ryan, our maitre d', was fantastic. He is such a sweetheart, and made sure we were completely satisfied with anything and everything, all day/night long. As for Patricia (Trish), our head server and bridal attendant, I could go on and on. If we needed anything, anything at all, she was right there with it before we had time to blink. Whether it was bringing us a new drink, before we even knew ours were empty, making sure we stopped to eat, checking our teeth before pictures, or simply calming our nerves, she was beyond incredible. A true gem. The grounds are beautiful, the service is impeccable, and we loved everything about WHCC. We couldn't have asked for a more perfect venue for our wedding day.

Bianca

Married on 09/30/2018

Absolutely Perfect

From the very moment we stepped foot on the grounds, we knew we wanted to have our wedding at West Hills Country Club. The venue is beyond beautiful and very accommodating. We were able to use the property to get some of the most spectacular pictures! We worked with Taylor, who was amazing throughout our process. She was in constant communication and answered every single question and concern we had immediately. For the day of the wedding, my Maitre D was Ryan who accommodated our every need with such professionalism and made our day better than we could have imagined. My bridal attendant Patricia was so amazing, I could not have asked for anyone more sweet, calming and attentive to every need, want or wish that day. My husband and I were so happy we chose WHCC as our venue. We would get married all over again to experience it there again. The staff is absolutely amazing and kind. The food was absolutely delicious-our guests are still raving about it! We would happily recommend West Hills to any couple planning their special day!

+ 3

photos

West Hills Country Club's reply:

Bianca,
This absolutely made our day. You and Skyler are a warm and loving couple and we had so much fun planning your wedding with you. Come back and visit :)


Katrina

Married on 09/21/2018

If you're looking for the perfect venue for your wedding day then look no further. West hills was absolutely amazing !! Our wedding was the most perfect day it was even better then we imagined it to be. From the very beginning stages of planning right up until the end of our wedding day west hills made everything so easy and they were unbelievably accommodating. The food was so delicious our guests can't stop raving about the food!! The grounds are so gorgeous the outdoor ballroom is breathtaking. The girls were so fantastic in planning with us. I change my mind all the time and constantly emailed with different questions and ideas and they were patient and so helpful. My husband and i are so happy we chose west hills for our wedding and if we were to do it all over we would chose them again !!

+ 6

photos

John

Married on 09/15/2018

We had our daughters Bridal Shower on Saturday June 2nd 2018. The entire staff from the Event coordinator (Taylor) to the matre'd and the wait staff as well as the building staff were absolutely amazing. West Hills made us and most importantly our daughter and our 75 guest feel like we were their most valued client. The food was fresh, hot ,abundent and most importantly delicious. The venue is beautiful and every thing was what we had hoped for and then some. I strongly recommend West Hills for all of your most treasured memories, we are so hapy we chose this venue. Thank you to the entire staff.

Elyssa

Married on 09/08/2018

The West Hills team is the best!!! Everything from the initial choosing of the venue, to the planning, to the day of was super smooth and easy. Every person I worked with was professional and responsive. The wedding itself was absolutely amazing and went off without a hitch. The service was superb. Special shout out to Patricia for waiting on us hand and foot (literally). Thank you WHCC for helping me have the wedding of my dreams!!
Are you interested?
Send a message