Reviews
4.9 out of 5 rating
Quality of service

4.9 out of 5 rating

Average response time

5 out of 5 rating

Professionalism

4.9 out of 5 rating

Value

4.9 out of 5 rating

Flexibility

5 out of 5 rating
99%
Recommended by couples
7 User photos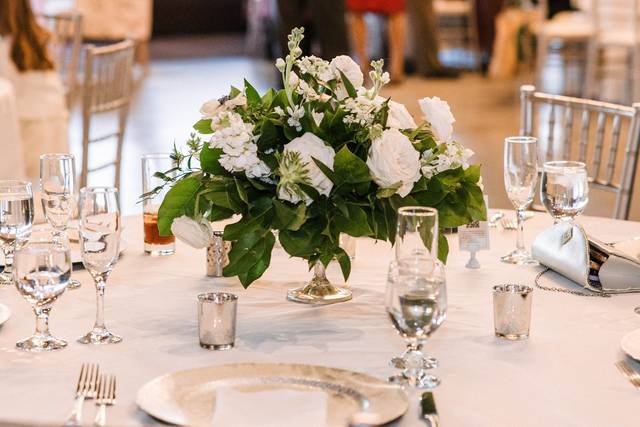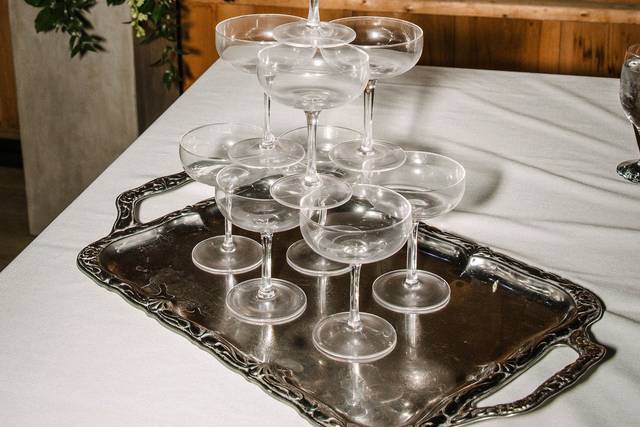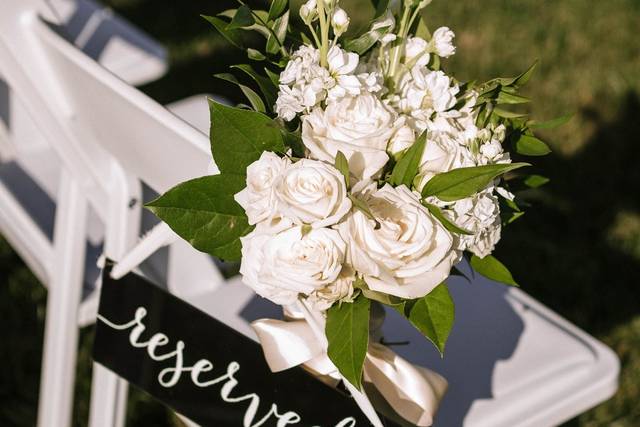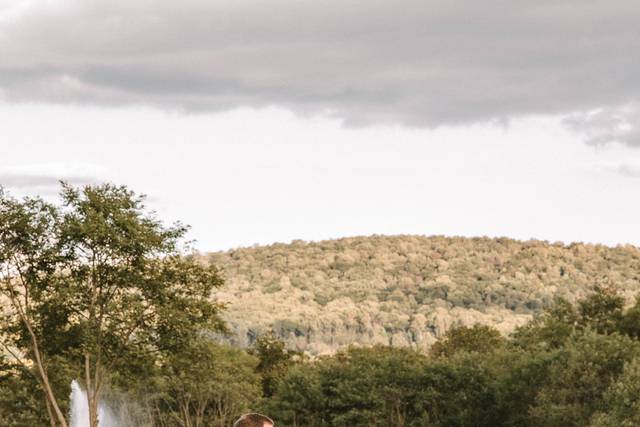 + 3

photos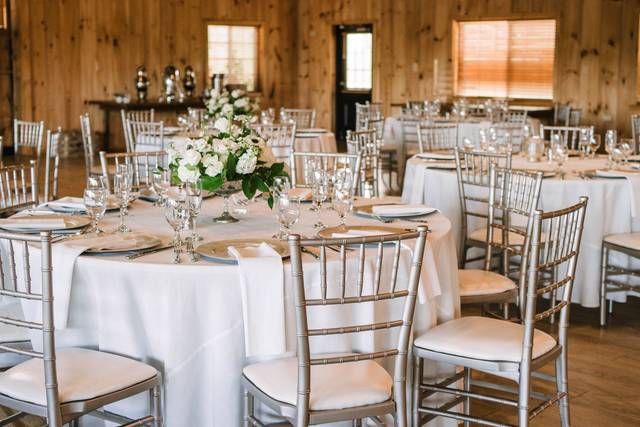 Martin G.

Married on 10/07/2023

Recommendation of Virginia Perry at VP Consulting for your Wedding Planner

My wife and I put ourselves in good hands with Virginia to serve as our daughter's wedding planner. She executed to perfection her wedding in Oct 2023. Virginia demonstrated from the first time we met that she had the experience, ideas, knowledge and personal touch on all the elements to carry out the wedding. Virginia did it superbly for our daughter on all levels. Specifically, she coordinated all the many aspects such as caterer, music, supplies, dining service, desserts, flowers, etc, that go into the planning along with developing a detailed master schedule. Virginia set up meeting with vendors that included caterer, company to provide dining service, photographer, the wedding venue property manager, etc., that ensured everyone knew exactly their place to carry out their role at the wedding. Virginia masterfully covered the wedding procession at rehearsal dinner with a large wedding party consisting of family, bridesmaids and groomsmen. She pointed out exactly how all were to line up, proceed down the aisle and flank the wedding couple and made it so enjoyable with her wonderful sense of humor that really lightened up the atmosphere for all. Lastly, Virginia and her staff did an outstanding job to see that everything went smoothly on the wedding day from flower arrangements being set up, overall layout forall the tables, guests seating charts, and so much more. She did this from the moment she arrived with her staff till the end of the evening that insured a flawless fun and fabulous wedding celebration. She is the total package…professional, personal, competent, confident and we so appreciated all she did to make our daughter's wedding day so special. We highly recommend Virginia for anyone looking to have a wedding planner provide the guidance and direction and make the process clear to understand and enjoyable!

+ 3

photos

Tabatha H.

Married on 03/25/2023

Great planner

Virginia was so great from the first meeting to the big day! She kept me organized and made the planning process a breeze! She was always available to talk through any issues that came up and had great ideas to make our vision happen!

Monica M.

Married on 12/04/2022

VP Consultant far surpassed our expectations.

Virginia and VP Consulting absolutely surpassed our expectations for a full-service wedding planner. When I met Virginia we were in serious need to find someone who could support our vision on short notice. We had three months to plan our wedding! Virginia and her team took us by the hand, spent countless hours with us on the phone and in-person, and facilitated an incredible ceremony that all of our loved ones are still talking about!

Our wedding was a destination wedding and Virginia did her due diligence to vet the site and each of the vendors. The wedding venue was more than we could've dreamed. Virginia's attention to detail is immaculate. Every i was dotted and t crossed and nothing was omitted from the experience. I don't know how anyone survives their wedding without a wedding planner! Virginia always made us feel at ease and confident about the entire experience. We thank God for her gift!

Are you interested?

Send a message

Connor K.

Married on 09/03/2022

Virginia was a Lifesaver

Virginia was an invaluable wedding planner from start to finish. From providing great vendor recommendations to coordinating seamlessly with our venue to fixing a transportation issue in seconds on our wedding day, she did it all and saved us so much time and stress in the process. She also provided helpful style tips along the way, including letting us borrow décor so we wouldn't have to buy it elsewhere. We cannot recommend Virginia highly enough!

Lauren C.

Married on 06/22/2022

Amazing Wedding Coordinator!

We absolutely loved working with Virginia! She is so knowledgeable and pays very close attention to detail!

Ariel J.

Married on 06/19/2022

Virginia Perry saved our wedding!

We started planning our (complicated, three-day, Jewish/Hindu) June wedding in February, already feeling like we were short on time. We had hired a different planner back in February and paid a hefty deposit on a venue in March. That first planner turned out to be so unresponsive and unhelpful that we found ourselves doing all the work. By mid-April we were so frustrated that we wanted out, and our photographer told us about Virginia. After talking to her once, we hired her, not knowing what was still in store for us.

The manager of our venue, after being incredibly difficult and unpredictable throughout the process, became truly unhinged and eventually refused to work with Virginia or us at all. To make a LONG and painful story short, we found ourselves without a venue with 6 WEEKS to go until our wedding date, with guests scheduled to arrive from around the world! Virginia talked us off the panic ledge, reassured us that we would eventually get our money back from the venue, and guided us through the process of finding an alternative.

A mere three days before the wedding, the company that was to rent us the china, glassware, flatware and some kitchen equipment told us they had no delivery trucks left. Virginia just HANDLED it. She rented a U-Haul, picked it all up and drove it out to the venue.

There were many points throughout our process where we felt like the wedding simply wouldn't happen, and yet when it came down to the day there was Virginia running around like the energizer bunny taking care of things, and voila: everything we had planned and hoped for actually HAPPENED! Virginia has experience and contacts and most important, she maintains an indefatigable cheerfulness and is never defeated. She assured us that we WOULD get married and that every problem had a solution. She helped us avoid problems in advance and set us up for success so that in the end we had the right venue and the right stuff and the right plan.

We have so many wonderful memories now from our meaningful, personal, beautiful wedding that simply wouldn't have happened at all without her :)


Kelli S.

Married on 06/19/2021

Amazing from start to change to finish

Virginia is a fantastic and professional person that I totally trusted would do an amazing job for our wedding day. She was thrown for a big look when we decided to completely change our wedding venue and date due to Covid, and she stuck by us, giving us a wedding we didn't even believe was possible, she was our wedding angel. Our guests still are telling us how amazing it was! She is thorough, detailed, with a positive attitude and exceptional eye for detail.

Ryan

Married on 04/03/2021

Virginia is Indispensable

When I asked my now husband to describe Virginia Perry, he immediately said one word:

"Indispensable."

How can someone who is "coordinating" be that important? Let me outline what happened for our wedding. After being an "80% Almost There Wedding," We hired VP Consulting's Mid Tier package. Luckily we had tons of help from friends/family, free time to execute tasks, and thought "it's just a big party, right?" We met with Virginia Perry who I immediately felt the positive connection with. This was going to be the woman who brought our vision to life. We could easily trust her. She was going to have my back and we felt confident in our decisions as a team.

And then she presented her professional help and advice.

Due to her vast experience, Virginia did not hesitate to throw all possible options on the table, (flower options, caterers, rentals, etc). In the end, whether we picked one or all of her suggestions, she found a way to enhance each and every detail which did not go unnoticed to our friends and family. Our "80% Almost There Wedding" was in reality slightly overpriced, unrealistic, and underdeveloped. She refined the weak points in our day-of timeline, saved us at least $1000 through swapping professional contacts, and pretty much polished up the wedding we had. All of which was still within our original budget, more realistic, and developed into a once-in-a-lifetime event. We drank wine February 18th, 2020 with final details solidified, final deposits paid, and felt completely confident.

Then weeks before the big day, COVID-19 shut down our wedding.

The emotional fallout of planning and never experiencing "the wedding" was detrimental for us. And though I could go into much more detail the one that matters to you is that Virginia Perry was the only professional contact that had our back when the world didn't. She was completely consequential and the only voice of hope that said "you can do this" when we felt we had lost our wedding day. We cannot write in such few words how meaningful this professional support will be the rest of our marriage other than giving a few examples:

-- VP Consulting attended meetings on our behalf to help creatively meet capacity requirements during COVID-19. The option we chose was 2 weddings days with capacity split between both days.
-- Virginia successfully negotiated setup/breakdown, deliveries, and decor (the biggest of which was Flowers) between two entire days of our wedding with the resources of one wedding.
-- VP Consulting was so good at pulling off our wedding that there is not one single decision we would change in hindsight.

Our wedding will be a weekend we revisit fondly for the rest of our lives, and VP Consulting is the key reason I will get to do that. So I think my husband said it so much shorter and best first: Virginia Perry is indispensable.


Alexis

Married on 10/13/2018

A must hire!

Virginia and her team are amazing! We ran into slight snags with another vendor and Virginia came up with a solution that worked perfectly and took the stress from our families.

I had no stress on my wedding day as Virginia executed my vision perfectly and made sure our day ran smoothly. She was wonderful even before the wedding day with putting together the schedule and providing my vendors her information.

To this day my family and bridal party still rave about how great Virginia and Brianna were during the day.

Stop looking for another day of coordinator and hire Virginia!

VP Consulting Event Design's reply:

Thank you so much Alexis!! I had such a great time working with you! What a beautiful wedding! Your family was excellent and inspiring.
I wish you the most amazing 2019!!!!

Maya

Married on 09/29/2018

Hire Virginia as your day-of coordinator! She helped to alleviate any anxiety about how our special day would go. Formulating the timeline was especially helpful, as well as thinking through some details that hadn't occurred to us. She is very energetic, has a great sense of humor, and always goes the extra mile!

Selena

Married on 09/22/2018

Superb - highly recommended!!!

Virginia was an excellent wedding consultant. She had great ideas, was always available for advice and executed my dream wedding down to practically every detail. I would truly recommend her!!! I was able to totally enjoy my wedding and did not have any worries what so ever.

VP Consulting Event Design's reply:

Thank you Selena! It was a pleasure to work with you! Your family was so much fun, and I loved seeing your visions come to life!

Frankie

Married on 06/16/2018

Frankie and I are glad to have met Virginia at our first wedding expo. Virginia and her team are truly the best. Virginia definitely made the wedding planning process stress free and smooth sailing! We are so blessed to have had her as our wedding planner and pulling off our special day. Everything was beautiful and we received so many compliments on our wedding and it was all because Virginia put everything together perfectly. I couldn't have asked for a better wedding planner, she knows what she is doing! Whenever we needed something or had a question, she always was responsive and quick! Virginia understood what we wanted and it turned out beautifully! Thank you so much again and I would highly recommend her to everyone.

Melissa

Married on 05/26/2018

From the moment we hired Virginia to weeks after our wedding the whole family agreed that hiring VP Consulting was the best choice we made and was more than worth the money we paid. Virginia helped answer any questions through the planning process and guided us through all the unfamiliar territory of wedding planning - even when a few bumps in the road came up she was immediately there to calm me down and not let me turn into a bridezilla! When it came to the rehearsal and wedding, she took on every role when we we were busy getting pulled in every direction by family and photographers. Her ability to make sure everything and everyone is where they should be and doing what they should be doing is remarkable considering how many people it takes to have a wedding run smooth. Our wedding would not have been the perfect day without VP Consulting there and if I had to do it over again she would be my FIRST hire 100%, every. single. time.

Monica

Married on 03/24/2018

If you're wondering whether it's worth it to hire a day-of coordinator, look no further than VP Consulting! Miss Virginia and her assistant Miss Cindie know what they're doing, and their years of experience definitely shows. From the very first contact, to resolving vendor issues, to providing moral support (goodness knows I needed it the week of), they were there for it ALL. I always got responses to emails and texts, typically within a couple of hours, but sometimes within minutes! Anytime there was a snag (of which there weren't many), Miss Virginia would keep me posted as far ahead as possible, which helped greatly with planning. Whenever we raised a question, both answered with complete honesty about what they could and would not do. For example, we asked whether Miss Virginia was willing to distribute tip envelopes after the reception, to which she replied that she was uncomfortable doing that because of the potential liability issues--totally understandable, and her honesty made it easy to discuss somewhat awkward issues, like money. Both Miss Virginia and Miss Cindie are down-to-Earth, "let's get it done" type of people. When it came to wrangling vendors, our wedding party, and even our family, they handled issues and conflicts with poise and professionalism.

Bottom line: If you want to be a "guest at your own wedding", you need to hire VP Consulting. Their prices are very reasonable, and they will go the extra mile to make sure you are happy--just tell them what you want and they will do their darndest to make it happen!

Laura

Married on 10/28/2017

If you're hesitating about hiring a wedding coordinator, look no further. Hire Virginia Perry and you will not be disappointed!! I have nothing but positive things to say about this wonderful woman. My husband and I got married on Saturday, Oct 28 2017 and we hired Virginia to be our "day-of coordinator". From start to finish, she showed us nothing but true professionalism, positive energy, and efficiency in her job. Virginia went above and beyond to assist my husband and I on our big day, and relieved the stress I was feeling with all of the commotion going on. Virginia contacted all of our vendors, emailed them our wedding timeline, made sure everyone was where they were supposed to be, helped set up all of our reception items, and much much more. She was our savior that day! Weddings are very stressful and everything happens so fast--she was on top of everything. She got the job done with ease and efficiency. She checked up on us throughout the night to make sure all is well. I would highly recommend her services to anyone!! We are so glad we hired her! Thank you so much, Virginia! <3

Kristin

Married on 10/07/2017

Say "Yes" to Virginia the Day of Wedding Planner! You, the mother of the bride, have worked your butt off planning, emailing, phone calling, with mixed in panic attacks, disagreements with the bride to be, and maybe a sister or two. and then wondering how am I going to pull this all off and truly enjoy this special day????????
Your answer is to call Virginia of VP-Consulting. Virginia beautifully choreographed, (and even kept the guys inline during the rehearsal,) and thus on the day of the wedding freed me to be in the moment, to cry, to laugh, and to love the whole emotional wedding day as she took care of all those schedules and details. Whew! Virginia was worth every penny and saved my sanity to boot! The entire day of the wedding was a fabulous experience. (written by the Mother of the Bride)

VP Consulting Event Design's reply:

Thank you Kristin! It was such a pleasure working with you!

Jacquelyn

Married on 09/30/2017

Normally people dont write reviews until after their wedding.... but I just had to! My wedding is in September and with all the purchases/ stress that come along with weddings and the buyers remorse ( Sure I'll buy that! Girl.... you shouldnt have bought that! hah) I can honestly say that hiring Virginia as a Day of Coordinator has been my best decision so far when it comes to Wedding Planning! If you are debating on whether to get a coordinator or if the money is worth it, the answer is YES 100 times over. Sure you might have a coordinator at your venue.... but they just care about the venue. Virginia is there to care about you and to make sure you/ your family get to enjoy the day without stress.

She is super responsive and flexible ( a Type A brides dream!). She is fun, spunky and I know that my wedding/ everything leading up to it is in good hands. So if you are looking for a wedding coordinator or a day of coordinator, look no further! Go with Virginia, you will NOT be disappointed! :D

VP Consulting Event Design's reply:

I love you Jackie! Thank you so much for your kind words!!!!

Katie

Married on 09/08/2017

Say "Yes" to Virginia the Day of Wedding Planner! You, the mother of the bride, have worked your butt off planning, emailing, phone calling, with mixed in panic attacks, disagreements with the bride to be, and maybe a sister or two. and then wondering how am I going to pull this all off and truly enjoy this special day????????
Your answer is to call Virginia of VP-Consulting. Virginia beautifully choreographed, (and even kept the guys inline during the rehearsal,) and thus on the day of the wedding freed me to be in the moment, to cry, to laugh, and to love the whole emotional wedding day as she took care of all those schedules and details. Whew! Virginia was worth every penny and saved my sanity to boot! The entire day of the wedding was a fabulous experience. (written by the Mother of the Bride)


Sarah

Married on 07/22/2017

Virginia and her assistant, Diana, were super helpful throughout the entire process. They made not only our wedding day wonderful, but they also made the months leading up to the wedding a lot less stressful than they could have been. I took advantage of the floral service Virginia offered, meaning I purchased all my flowers through a wholesaler and made all the arrangements/bouquets for my wedding with the help of Virginia and a group of my girls - Virginia is very knowledgeable about the whole process and does a beautiful job with the bouquets and floral arrangements! Overall great experience and highly recommend Virginia to anyone looking for a coordinator! She knows what she's doing!

Meagan

Married on 06/03/2017

I have nothing but positive things to say about Virginia. Throughout the whole process she was unbelievably accommodating, flexible, and proactive. We only hired her as a day-of coordinator, but honestly, she was invaluable with clever flower and decorating ideas, and advice around logistics - long before the day of! Virginia met with us, in person, two times before the wedding (not counting the intro meeting) and really helped us conceptualize and think through all the nitty gritty of the wedding - all that logistical stuff that's super important but not as much fun to plan. She even took my mom flower shopping, which my mom absolutely loved!

I really felt like if something popped up at the wedding that Virginia and her team would be able to handle it, which allowed me, my mom, and fiance to relax. Most importantly, I think, Virginia helped me feel like a guest at my own wedding. She is the best.

Rosanna

Married on 05/06/2017

Virginia and here team were fantastic. They were very responsible and accommodating. I used them for day-of coordination and didn't have anything to worry about. She is a wedding planner/coordinator that will actually work and make sure everything is set-up the way you envisioned. Very pleased that I decided to go with her.

VP Consulting Event Design's reply:

Thank you Rosanna! You were a dream to work with!!


Jennifer

Married on 04/29/2017

Virginia was our day-of coordinator and was great to work with. She is so sweet, accommodating and had great ideas and suggestions. We highly recommend her!

Catherine

Married on 11/19/2016

Virginia made us feel so comfortable and prepared right from the start. She was incredibly helpful with everything from gracefully interacting with different family members, giving me a jacket so that I could warm up from the cold weather, and helping to pack up all the special decorations and gifts from the wedding. Virginia helped every detail run smoothly and efficiently. I would highly recommend Virginia's coordinating services to any bride! She was absolutely wonderful and we are so appreciative of all her hard work and flexibility!

Cristina

Married on 11/19/2016

Virginia is a fantastic coordinator and a dream to work with. She is professional at all times, efficient, organized and gracious in the way she performs her job. She will make your day flow with ease because she will take care of all the details and you can totally trust her to do it well.

Irma

Married on 10/01/2016

Virginia was our daughter's wedding planner this past 1 October 2016. She provided detailed agendas and guided us on the selection of other vendors with whom she has worked in the past. The advice proved invaluable. She was available for our many questions via email and telephone and took care of all details, small and large, during the event. While many changes had to be made due to inclement weather, Virginia ensured all changes were communicated to all participants. Moreover, Virginia's high energy and wonderful sense of humor contributed to a most memorable event. We would be happy to recommend Virginia's consulting services to future customers.
Are you interested?
Send a message