Reviews
4.8 out of 5 rating
Quality of service

4.8 out of 5 rating

Average response time

4.8 out of 5 rating

Professionalism

4.8 out of 5 rating

Value

4.8 out of 5 rating

Flexibility

4.8 out of 5 rating
97%
Recommended by couples
Awards
10 User photos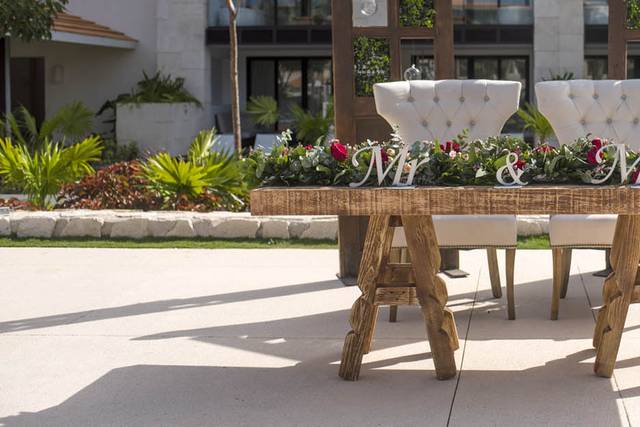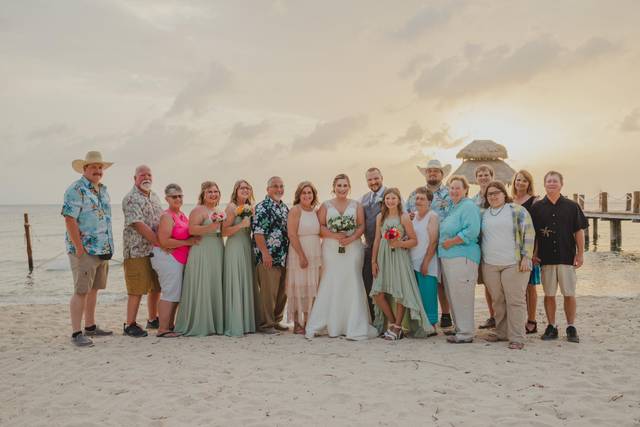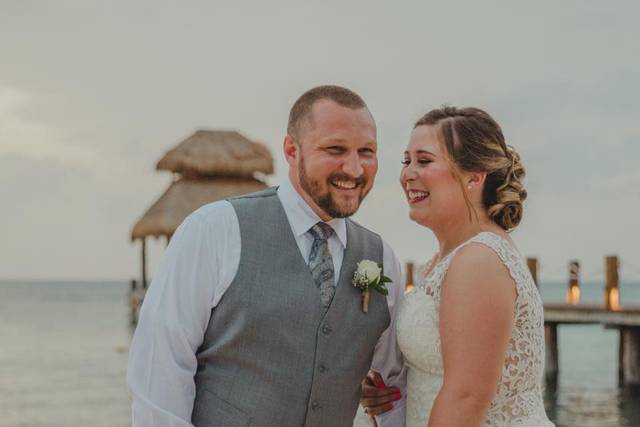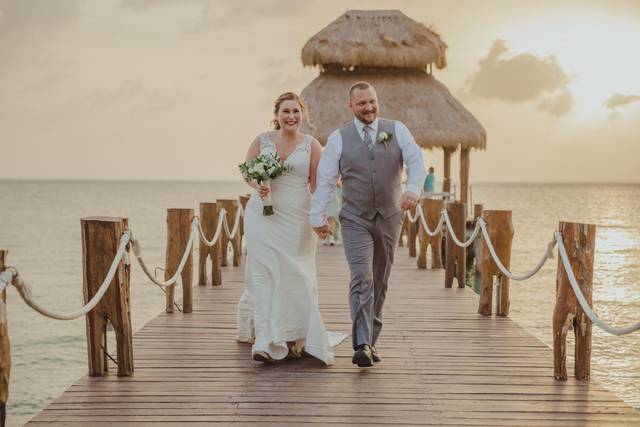 + 6

photos
Lacy L.

Married on 11/12/2022

Jade mountain st. Lucia, best honeymoon!

Chelsea helped us plan the most amazing honeymoon! She found us the best rates to our dream location, Jade Mountain St. Lucia, and was with us every step of the way. When our flights were cancelled and/or delayed she was quick to respond and help us find a solution. 100% recommend Chelsea for your next vacation!

Jared M.

Married on 11/12/2022

Jessica took great care of us for our destination wedding

Jessica took great care of us for our destination wedding. She provided us with multiple options and gave great advice on pros and cons for all of them. She provided continuous feedback on the entire process and answered all questions and concerns rapidly and professionally. Once our decision was made, she helped make sure all of our guests were taken care of and booked successfully. Jessica has now booked two separate vacations for us and will be our continued go-to for all our vacation needs.

+ 2

photos

Brittany G.

Married on 10/22/2022

Booked our honeymoon and she went above and beyond!

I just wanted to let you know that if you are looking for a travel agent to book your trip that this is the place! Chelsea helped us book our honeymoon and she went above and beyond to answer ALL of my questions, find us exactly what we wanted in our budget, show us multiple options, communicate easily and quickly, and was reachable way past normal business hours which was great since communicating during the day is harder when we have full time jobs. She made the process easy and was very sweet! HIGHLY RECOMMEND having Chelsea help you book your vacation!

Are you interested?

Send a message

Brooklyn J.

Married on 03/27/2022

Secrets Maroma Beach Wedding

Having her own beach wedding in Puerto Vallarta and having escorted and hosted several destination wedding groups, my husband and I felt like Lia had the first hand experience to make our big day a success! Lia went above and beyond with making sure all of the guests knew every detail about the wedding, book and pay in a timely manner and truly don't have to come to me for much, she handles all their questions! Lia makes sure everyone knows their flight itinerary, that transportation happens smoothly too and from the resort, all COVID documentation is taken care of! She has reached out to the resort, pulled strings and made sure things were the way that I had hoped. I can't imagine doing what she does is easy, but she sure makes it look that way! From start to finish, Lia has been there. Really, a true gem to work with! If anyone is looking for a place to start planning a destination wedding- I would definitely check out Lia!!!

Janice J.

Married on 02/19/2022

Best destination wedding experience at UNICO!

UNICO in Riviera Maya worked out perfectly for our group! I know wedding planning can be stressful and overwhelming, but if you're planning on having a destination wedding, especially with a large group, I would highly recommend using Lia! From beginning to end they help with every step; i.e., finding the venue, creating a custom wedding website, and booking all your guests. Our travel agent, Linze, was very responsive, helpful, and so sweet! Everything turned out smoothly and we couldn't be happier!

Rachel B.

Married on 01/22/2022

Our dream beach wedding

John and I would like to thank Lia for everything she has done for us! Lia was amazing from day one. She provided suggestions and worked with what we wanted. When she was out of the country, she took the time to reply to our emails in a timely manner. I never had any concerns that Lia couldn't handle. When our big day arrived last Sunday, our day was perfect. The setting was beautiful and we had our dream wedding.

I will always speak highly of Lia and would recommend her to anyone considering a destination wedding. She truly was a big part in making our dreams come true. Thank you Lia for everything!

Gwen R.

Married on 06/05/2021

Linze and Lia were instrumental in making our destination wedding a success for us and all our guests!

We were scheduled and paid for our destination wedding in Puerto Vallarta, in April 2020. Once Covid hit, Mexico restricted travel into the country. Since no one could have predicted a global pandemic occurring, we did not purchase travel insurance. Thankfully, Linze and Lia were able to work with the hotel and issue a credit that was used to rebook the wedding and trip to another hotel in Jamaica, November 2020.

As the time got closer to that travel date, certain states still maintained strict limitations on traveling and re-entry within those states, so it was decided that the wedding should be postponed again, to the same location, in June 2021. We could not have done this without Linze and Lia's help!! Everything ended up being a huge success



Sarah W.

Married on 01/09/2021

Cares about you more than just a client!

My husband and I worked with the company's owner, Lia Vincent.

Lia was very warm and friendly, and cares about you as a couple, and your guests, rather than just seeing you as clients. I get stressed out easily, so planning my own wedding was way overwhelming and over my head, even though my wedding was a year out. I ended up working with Lia and we pushed up the wedding date with a little less than six months to prepare. I was initially nervous about using a travel agent / wedding planner, but it turned out to be a huge blessing because it took away a lot of the stress and worry I was experiencing. A bride has so many things to worry about, so having someone else bear the brunt of the work and worry about the nitty-gritty details was such a relief for us.

Why spend hours analyzing vendors and reading reviews, when you can have a PRO do it? If you want an intimate destination wedding, if you want to elope, or if you want a huge all-out, go-into-debt-for-years wedding!!! and if you're in the market for a wedding travel agent, Lia should be at the top of your list!

Vincent Vacations was great asset in our destination wedding planning. We could not have done it without them! Our wedding could not have been more perfect and if you have any brides that want a beautiful wedding on a budget, I would contact them! Lia helped guide us through locations, costs and had everything all planned out for us.

Casey

Married on 03/28/2015

Lia with Vincent Vacations helped us plan our destination wedding in Riviera Maya, Mexico. We had a total of 11 people and she helped each of them set up their arrangements. From the beginning she was so helpful and always quick to respond. She made the entire process a breeze. She communicated with the wedding coordinator at the Riu Palace and made sure everything was just like we wanted. We did not have any issues at all, thanks to Lia and all of her thorough planning. Each of our guests bragged on her and said how easy it was to work with her.
I would recommend Vincent Vacations for all of your planning needs whether it be just a short vacation or a destination wedding. She knows what she is doing and will make sure all of your questions are answered and that you have the best vacation.


Kandyce

Married on 02/26/2015

Lia did an amazing job! We had a fairly large destination wedding (96 guests)! She booked everyone's trip with ease.

Loa recommended the resort the Hard Rock Punta Cana and it was amazing! The whole week was perfect and we couldn't have done it without her.

Emily

Event on: 12/18/2014

Lia was a great help planning our holiday vacation. She is always one step ahead and even helps with the small details. I will for sure use Lia and Vincent Vacations for all future travel with both personal and corporate ventures.

Cristina

Event on: 11/09/2014

Lia has planned all of our vacations-- whether for leisure, honeymoon, or anniversary-- and we have been very pleased with her service! She is very knowledgable and always knows the best hotels and locations! Once when traveling with friends we had a couple that decided to stay an extra day and they were able to contact her and she took care of everything-- flight changes and booking the same hotel room an extra day. She is AWESOME!!! We have been very pleased with her service, and will continue to use her I. The future for all of our travel needs.

Christine

Event on: 11/03/2014

My husband and I just celebrated our 20th Anniversary. Lia helped us plan and book out trip. She is extremely helpful and knowledgeable, due to the amount of traveling she and her husband have done. Lia's advice on everything from weather, food, accommodations, activities, and sites to see is invaluable. She works within our budget to find the best options available. We will always call Lia whenever scheduling a trip.

Amy

Married on 10/25/2014

I started my wedding planning venture like every other excited (and naive) bride. Six months in, it became more of a nightmare than it really was planning the day I dreamed about since I was a little girl.

I didn't call my wedding off, but I did call Lia Vincent! And you should too. Lia saved me from my unforeseen wedding planning misery. She brought me so much insight and helped me with so much. She was very attentive and responded promptly to all of my panicked (an excessive) calls. She was very observant and could call my particular needs before I even expressed any as she is very experienced. Her prompt and courteous nature provided me w/ tranquility during what should have been a stressful period. She guided all of my friends and family through the foreign travel and even got them great deals on their own travel. I could have sworn I was her only client.

I didn't get married at the Texas Hall of State nor did I spend and ungodly amount of money. However, I did have a gorgeous wedding in the Caribbean surrounded by those who meant the most to me. And most importantly I was able to enjoy myself as the bride to be and it wasn't nearly as stressed as I've seen many brides be. Thanks, Lia!

Barbie

Event on: 07/23/2014

Using Vincent Vacations was so convenient. My entire vacation was quickly planned all via email. I told Lia what I had in mind, my budget, and my concerns. She promptly responded with several options and a personal recommendation. We were extremely pleased with our vacation and will be using Vincent Vacations for all our future traveling.

Sara

Married on 06/21/2014

My husband Cameron and I got married at the Cozumel Palace in June of 2014 and could not have be more happy with our experience. A destination wedding was definitely the way to go for us and Lia was a great asset in our planning. Throughout the process we felt completely ease as she handled some of the most important details of planning for this special time. From the her first recommendations of resorts and destinations to her help arranging travel for our closet family and friends we always felt grateful having Lia on our side. We highly recommend Lia Vincent and Palace Resorts for your destination wedding!

Kristen

Event on: 06/07/2014

Vincent vacations were wonderful! She was extremely helpful and patient. She helped me book two separate trips simultaneously... An anniversary trip and a 30th birthday celebration. She gave us so many options and really listened to what we were looking for- in quality, location and price. Everything was perfectly organized and we will definitely be using them again!

Jennifer

Event on: 04/09/2014

I use Vincent Vacations for all my travel needs. During this particular trip, we were celebrating our anniversary. Once again, Lia came up with excellent hotel recommendations. She always listens to your desires and needs when it comes to selecting a hotel for you as a couple. After all, not all people are alike when it comes to what a person wants out of there vacation concerning room, food and atmosphere. I would highly recommend Vincent Vacations for all your travel needs in the states or abroad.

Tracy

Event on: 03/25/2014

Lia was so easy to work with. When we had to change our plan completely for health reasons in the middle of the process and she reworked our plans quickly and was able to give us a great trip!

Erin

Event on: 07/25/2013

Lia has helped me book three vacations and I've always been super pleased. She's great at helping you select a place to stay, and even when you already know what you want it's so great to have someone take care of all the details. Everything is always perfect, and it's nice to know that if something unexpected occurs, Lia will be there to help get it straightened out.

Taylor

Married on 07/23/2013

Lia was so patient with us. There were about 20 of us who traveled to Mexico for our wedding, and she had everything so organized. We also use Vincent Vacations for all of our family Vacations, I highly recommend using them.

Jenni

Married on 04/26/2013

Lia Vincent (Vincent Vacations) was a God send in planning my wedding!! I had contacted a travel agent or two before someone recommended her to me and both times they were going to call me back
(still waiting…), but Lia answered every question I had in our first call. By the time we hung up that first call, I had not only decided on the location, but even the hotel based on her recommendation and advice. It was the perfect wedding because of all of Lia's help with me and with getting my 60+ guests there too.

Krista

Event on: 05/01/2012

I always try to work with Lia when planning a vacation. She is very helpful and patient with all my questions and scenarios and often offers ideas and advice that I hadn't already thought of. She has helped with many of my vacations from booking my honeymoon and making all the arrangements to just letting me know about an awesome deal she found that she thought I'd be interested in (I booked a spontaneous trip to Dublin for me and my husband just because the deal was so great and made the trip extremely affordable!)

Jennifer

Married on 04/09/2011

Lia provided great insite and recommendations for selecting my destination wedding location. She provided all travelers with a special iteniary booklet that included island excursions and places to visit while on vacation. Furthermore, she was able to communicate with the hotel in an efficient and timely manner to arrange all wedding services including the rehearsal dinner location, cake, flowers and decor for the wedding day.
Are you interested?
Send a message