Reviews
5.0 out of 5 rating
Quality of service

5 out of 5 rating

Average response time

5 out of 5 rating

Professionalism

5 out of 5 rating

Value

5 out of 5 rating

Flexibility

5 out of 5 rating
100%
Recommended by couples
152 User photos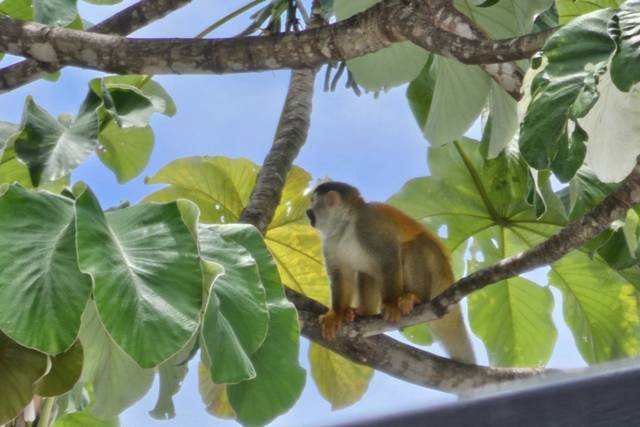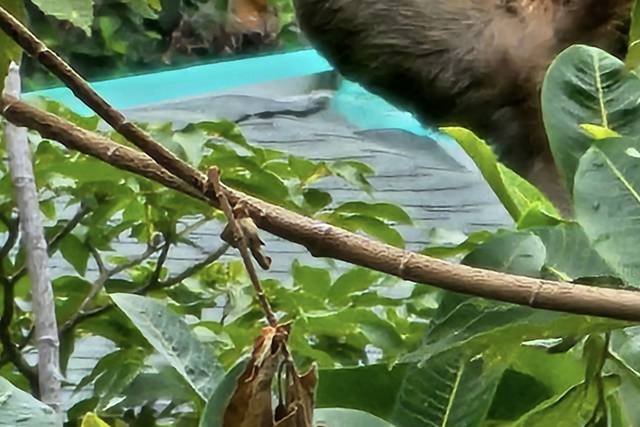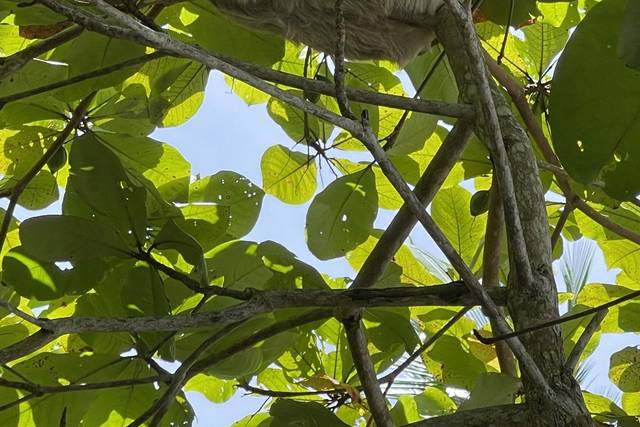 + 148

photos
Featured

Monica T.

Married on 07/20/2021

INCREDIBLE, amazing, and perfect in every way!!

Words will never be able to capture just how grateful we are to have found Villa Punto de Vista & Villa La Isla for our 50-person destination wedding. The owner David & the entire PDV team were so amazing and easy to work with every step of the way. Even when we had to postpone our wedding by a year due to COVID, David & his team went above and beyond to make our destination wedding dreams a reality.

From our pre-arrival experience with your concierges, to our beautiful wedding & reception, and 4-night stay at Villa Punto de Vista and Villa la Isla, everything was absolutely AMAZING and felt like such a dream come true!!! It was SO worth having to wait the extra year and I would go through all the pandemic stress all over again in order to have this wedding and trip of a lifetime that we feel so blessed to have experienced.

There were probably a dozen plus times throughout our stay where I shed tears of joy and disbelief during our stay. I was honestly so blown away by every last aspect of the villas and of course, the OUTSTANDING 5-star service. Over the years, my husband and I have stayed at some amazing 5-star properties around the world, and nowhere comes even close to the incredible staff at Punto de Vista & Villa la Isla and the level of high quality service we received there. The staff was without a doubt one of the top highlights of our entire visit and we hope they felt our sincere gratitude and thanks.

I feel 10000000000000% confident in recommending PDV to anyone and everyone. It was truly one of the most incredible places we've ever stayed at and we all had the absolute best time of our lives. I HIGHLY, highly, highly recommend Villa Punto de Vista and their connecting sister property, Villa la Isla to ANYONE in search of the perfect tropical destination wedding venue with built in accommodations (the villas are also perfect for large family reunions, group yoga retreats, and so much more).

Our family and friends had the entire property to ourselves for 4 nights and we were all blown away by every single aspect of our stay — from the breathtaking ocean and jungle views, to the stunning rooms, to the out-of-this-world staff, and of course the DELICIOUS Costa Rican breakfasts served daily — it was honestly perfect in ways I can't even put into words and I couldn't be more grateful to have stumbled across this hidden gem. Villa Punto de Vista went above and beyond to help bring our vision to life and create a trip for us that we will never forget. I will cherish the memories we made there for the rest of my life and hope we'll be able to return one day! All of our friends and family are still raving about the trip and are begging us to plan a 5 or 10 year reunion so we can all go back...hopefully we can make it happen one day.

PS. If you want to check it out, you can find our wedding video by searching "Monica the Medium & Tyler Scott's Wedding Video" on YouTube (I remember how helpful videos were when looking at venues…photos just don't it justice!)

+ 17

photos

Andrea D.

Married on 09/17/2023

DaCruz Wedding

We cannot say enough about this venue, the staff, the location, the seamless booking and personalized service from pre arrival through to arriving all the way back home from our wedding trip. Villa Punto de Vista is truly a perfect location for a destination wedding of any size with attentive staff that will make it difficult for you to vacation anywhere else after. Five stars isn't enough to describe the amazing wedding week experience we had.

+ 3

photos

Glen

Married on 09/02/2023

Beautiful Architecture & Amazing Staff

The villa exceeded all of our expectations. We filled out the property with 18 guests for 4 nights, one of which was our wedding. Not only is the property well-maintained with gorgeous views, but the staff was attentive to everyone's needs. The entire space, guest rooms and common areas, had perfect temperature control. We saw a ton of wildlife just from the pool area. The villa is extremely convenient to the beach with just a bit of walking. I almost felt guilty with how well we were treated by the staff - any logistical questions were answered almost immediately, and they were even able to accommodate for isolation when one of our guests contracted COVID! Our ceremony was on the top floor overlooking the ocean - perfect for photos. Definitely book this villa for an unforgettable wedding in Manuel Antonio.

Are you interested?

Send a message

Patrick M.

Married on 09/01/2023

Amazing venue, amazing staff

When we were greeted with introduction mimosas, I knew it was going to be good. The only comment I will make is to consider booking a local flight to get to the venue, it's rather inexpensive and quite easy to get to the local airport rather than booking a car. Though the hotel will certainly help with the booking.

Jody C.

Married on 08/14/2023

Amazing!

Our stay and wedding at the Villa Punto de Vista was amazing. The villa was breathtaking and exceeded every expectation. Each guest room was cozy, yet up to date, with stunning views. The open kitchen leading to the infinity pool was so much fun. We were able to enjoy all of the wildlife while swimming and relaxing. The staff was so kind and accommodating, going above and beyond for us. The owner David called to check in upon arrival to make sure we had everything we needed. Those personalized touches were just so appreciated. We could not have had a better experience. We will definitely be back!!

Taylor V.

Married on 08/03/2023

Where the jungle meets the sea, a magical estate in Costa Rica

Villa Punto de Vista was the perfect choice for our wedding week. Nestled in the jungle, it seamlessly meets the ocean, creating a breathtaking backdrop for our special day. The staff, without a doubt, deserves a five-star rating. Every meal was a culinary delight, and the drinks were consistently refreshing. Our guests were pampered, and the attention to detail in logistics made our experience stress-free.

From the comfortable beds to the warm showers, the villa provided all the comforts of home in the midst of the wild. Speaking of wildlife, the presence of exotic creatures added a touch of magic to our stay. Villa Punto de Vista holds a very special place in our hearts, as it was the perfect setting for the beginning of our journey together as a married couple.

+ 8

photos

Hellen V.

Married on 07/15/2023

Amazing and memorable experience!!

We had a truly exceptional experience at Punto Vista villa! The views were espectacular and it truly made us relax and enjoy the nature. The service was impeccable, with attention to even the smallest details. From the moment we arrived, we felt like royalty. My friend could not have picked a better place for her wedding celebration!!. The staff was really attentive, friendly, and went above and beyond to make our stay memorable. The villa itself was stunning, with luxurious amenities and breathtaking views. I can't wait to return and relive this amazing getaway! Highly recommended for anyone seeking a truly memorable celebration or a relaxing escape.

Anne A.

Married on 07/15/2023

Luxury Stay, Memorable Moments!

Our recent stay at Villa Punto de Vista was an absolute delight! From the moment we stepped into the lobby to the time we reluctantly checked out, the staff's warm hospitality and the top-notch service left us with an unforgettable experience.

The Villa's ambiance exuded a perfect blend of modern luxury and a homely vibe, making it an ideal destination for friends and family alike. The well-appointed rooms were spacious, clean, and thoughtfully designed, providing the utmost comfort for all of us. Not to mention the breathtaking views from the windows that added an extra touch of magic to our stay.

The real gem of our experience was the attentive and friendly staff. They went above and beyond to ensure our needs were met, whether it was arranging extra towels, suggesting local attractions, or catering to dietary preferences.

Each interaction was filled with genuine warmth and a sincere desire to make our stay exceptional.

Jose

Married on 07/14/2023

Where Luxury Meets Manuel Antonio's Wild Heart

Staying at Villa Punto de Vista in Manuel Antonio was an unparalleled experience. Every nook and corner of the property was immaculately kept. It's rare to find a place where there is such meticulous attention to detail, you'll have everything you could possibly need. The grounds and amenities were impeccably maintained, and the design seamlessly integrated into the natural beauty of the surroundings.
From the moment I laid my head down on the pillow it was like floating on a cloud. The bedding offered the kind of comfort that truly makes you forget about the world outside. It was so good; the manager is helping me get some of the same sheets and pillows they use.
The staff at Punto de Vista played a significant role in enhancing our experience. Every member was attentive, quick to assist, and genuinely invested in ensuring that our stay was beyond satisfactory.
But what truly made the experience remarkable was the close encounters with nature. Waking up to the sight of sloths lazily stretching amidst the trees and hearing the playful calls of monkeys is an experience I'll treasure for a lifetime. For nature enthusiasts, Punto de Vista offers an intimate rendezvous with the wilderness that is so intrinsic to Manuel Antonio.
Of all the picturesque spots on the property, the rooftop hot tub has been etched into my memory. Soaking in its warmth while gazing out at the breathtaking panorama is an experience that words barely do justice. The view was nothing short of unforgettable.
Staying at Villa Punto de Vista was an experience in exceptional luxury and nature's grandeur. I've told my friends about it, I recommend it, and will definitely be back. An absolutely exceptional retreat!


Alexander M.

Married on 04/08/2023

Magnificent property for a truly magical event

Everything was beyond perfect. Every view, room, and feature completely breathtaking. Each day was better than the next. All of our guests were in awe and jaws were dropped with every corner turned. The staff was absolutely incredible and we've never felt better taken care of. And most importantly, all of our friends and family remarked on it being amongst the best experiences of their lives. Many tears were shed at checkout as we were sad it had to end, but so very happy it happened.


Maria C.

Married on 01/18/2023

Absolutely Incredible Experience

Very hard to put into words what an incredible hidden gem this location was
I still cannot believe I was able to find such a place that incorporated absolutely anything you could possibly ask for.. from the views, the architectural design- ONE OF A KIND and a place that you will never forget visiting. There is not any other place like this and so thankful that I was able to celebrate such a special place.

+ 11

photos

Meredith D.

Married on 01/16/2023

Exceeded expectations!

We rented both villas for our daughter's wedding, January, 2023. Every aspect of our trip exceeded expectations! The villas are stunning. The wildlife is abundant. And the staff is incredible. Jossue and Diego and crew went above and beyond to make our experience exceptional. Our guests are still raving!

Natalia M.

Married on 09/04/2022

Unforgettable

The photos don't do this beautiful place justice! All our family and friends were amazed by the beautiful location and the service we received. Never felt so taken care of, the staff at the villa made the experience even better. If you are thinking of staying in Villa Punto de Vista do it!

Kelsey M.

Married on 08/19/2022

Felt Like Leaving Home!

Our week stay and wedding hosted at Villa La Isla (the 8BR villa at Punto de Vista) was absolutely unforgettable. During the booking and lead up to our stay David and his concierge were very clear, responsive, professional, and kind. We had never visited Manuel Antonio before arriving on the first day of our stay. From the moment we arrived, villa staff were there to greet us and make sure our stay was nothing short of perfect! We could go on and on about how great our stay was - but what it boils down to was the quality of every element of the villa/amenities/staff. Some of our favorite elements were the STAFF (who felt like family by the end), being so close to local wildlife (sloths and monkeys every morning) and terrain (incredible views), the pool, the breakfast (fresh fruit and coffee etc.), the architecture of the villa are unique and mindful, the beds/bedding were INCREDIBLY comfortable, the outdoor showers (we showered with a sloth 10 feet from our faces in a nearby tree!), the way every space facilitates socializing (everyone always had a place to sit/float)... SO MUCH MORE! Our stay was truly one of a kind and we would highly recommend.

+ 6

photos

Jeremy M.

Married on 08/09/2022

Stop Thinking and Just Enjoy!

How many adjectives are there for superb? Not enough characters allowed in this review to describe the experience. Ritz Carlton should take notes from this place. Truly one of the most blessed experiences I have ever had. From the time you get there until the time you leave...when you get home it won't feel like home anymore and you will wish you were back. Thank you to David and all of the wonderful people that made our +15 group have such a memorable time. Seriously...nightly food by a chef, service that knows what you want before you do, live music at dinner if you wish, a view that pictures will never do justice, and the rooms and common areas of the villa will make you wonder what you did wrong in life not to wake up to them every morning. I have been blessed with the opportunity to travel many places in my time so far and this one will be impossible to beat. Again, thank you to all of those that made my engagement one that will always be one of my favorite memories.

Natalie L.

Married on 07/01/2022

Our Dream Wedding!

I can't say enough about PDV & La Isla. I found this wedding venue on wedding wire and we went to go visit in person before booking. It is even more beautiful in person and such a peaceful and unique venue. It was so nice to have our families & friends stay with us at the villas and everyone bonded & had the trip of a lifetime. The staff is beyond amazing. We could not have asked for a more professional, kind, accommodating, genuine group of staff members that we would give more than 5 stars if we could. Our wedding planner was Karen from Tropical Occasions and she was the most amazing wedding planner & we are so glad that we went with her. From organizing flights/rides, to amazing decor, last minute changes, she had us feeling like our wedding was celebrity status. She has lived in Costa Rica for a long time and has planned countless weddings here and is so knowledgeable of the venue and the area. Our photography was Sylvia Guardia & Destination Wedding Stories and our photos came out beautifully. Still waiting for our videos but we are confident we'll love them. We chose Wow Catering and they tweaked the menu to exactly what we wanted. Was the best wedding food we've tasted to date. You won't regret having a wedding here, it was all a dream ❤️

+ 17

photos

Cayce P.

Married on 06/02/2022

Pinnacle of a Luxurious Destination Wedding and Easy to Execute

We chose PDV and PDI as the venue for our destination wedding. Initially, the idea of organizing an event like this for 50 people, not to mention fronting the cost, was daunting. However, it ended up being so easy and was regarded by all members of our group as the best wedding they've ever attended and for most, the best vacation they've ever taken, and this from a group of well-traveled people who have thrown for their own weddings, some of the most extravagant events I've attended.

The staff is simply remarkable. The grounds and rooms were kept immaculate through our entire stay. The complimentary breakfast each day is not your run of the mill runny eggs, bacon and toast: we were treated to a higher quality version of your typical costa rican breakfast (rice/bens, eggs, plaintains) and one specialty item each morning that were all out of this world. The owners recommended chef Marlon to cater several dinners for us that were out of this world and so beautifully set up in several of the gorgeous spaces of the villas. The main concierge guys (Luis, Niko, Diego, Jossue, Jackson) also double as some of the best bartenders you've seen. So far all our pool parties and shenanigans, we had some excellent enablers, whether for loading an unloading the party to and from the amazing beach just a few hundred yards away or stocking up the bar for the night's fun.

Oh and did I mention that we gave them a list of our attendees flight info and then they arranged for pickups to and from the airport for everyone, which turned what would normally be a laborious 3 hour drive into a really fun part of the trip for everyone.

If you're debating between having everyone book their choice of hotel or do the villa buyout, do the villa. For our group, we already planning not only a return trip to this villa, but also other trips to other locales where we can book our own place with 10-20 bedrooms so we can all be together (and reduce so much of the hassle of herding cats on trips with larger groups in a foreign country).

I can't recommend this place enough. If you have questions about our trip and how we did it and what we'd do differently, please feel free to reach out. We are happy to offer our suggestions.

Cayce Peterson, cayce@jjclaw.com

Andrea R.

Married on 04/30/2022

Most Amazing Destination Wedding

Our wedding celebration was beyond words. The villa is spectacular and the staff is amazing. They made us all feel very special, like close family
I am truly amazed at the beauty of the villa- the design, quality and attention to details
The food was delicious and our views were great. We loved watching the monkeys and other wildlife
The ATV staff was also very helpful. My son and grandson flipped and were injured. A staff member spent the day arranging the clinic visit, pharmacy to get tetanus vaccine and other items and the ride back to the villa.
Your attention to design and quality are outstanding
We loved it so much, my husband is entertaining purchasing a home
Warm regards
Andrea

Cindy

Married on 02/08/2022

World-class experience

In 2019, we booked the full estate (Villa Punto de Vista and Villa La Isla) for our spring 2020 destination wedding after falling in love with Costa Rica's breathtaking Pacific coast on a previous trip. When COVID-19 disrupted our plans and two villas' worth of guests didn't feel safe traveling or congregating, David Konwiser and the team at PDV could have told us "tough luck" -- but instead, they heard us out, and together we found a solution that allowed us to significantly postpone our event. It was worth the wait. I've done quite a bit of international business travel over the years and have been privileged to experience some amazing properties and places. The accommodations, hospitality, and event hosting at PDV are world-class. The crew (especially Gloriela, Ivonne, Luis, Josue, and the over-the-top-talented chefs at WOW Catering) made sure we wanted for nothing and could finally, finally focus on the moment. They even brought our rental car from town when we were puzzling out pick-up timing on the last day. (It's the little things, sometimes.) If you're on the fence: This isn't an inexpensive property, but it still turns out to be a good value. Our guests are already trying to figure out how to go back!

Amber N.

Married on 06/03/2021

Exceptional Location/ Staff/ Ambiance

I can't say enough wonderful things about this Villa. Louis and Gloriela were outstanding and did above and beyond our expectations. 100% recommend for any large event/ wedding. We never wanted to leave!

Dominic N.

Married on 05/21/2021

The best experience of my life

I recently had my wedding here at villa punto de vista and I cannot say enough amazing things about it! I reserved both villas for myself and my family for my wedding and everyone had the time of their lives. The staff is so attentive and friendly. They were such genuine and kind people! They made sure that every single person who stayed felt as if they were royalty ! The villa itself is breathtaking with one of the most spectacular views of the ocean and rain forest. We saw monkeys and sloths and parrots just staying at the villa ! It is equipped with everything you might ever need and the staff is so attentive and amazing ! I personally would like to go back to see nico, josue, Jackson, Rosa, and everyone else. Trust me when I say I regret not remember all their names because everyone of them made my experience so special and I'll never forget it. Would recommend villa punto de vista to anyone and I can't wait to go back !

Bryan S.

Married on 04/05/2021

Wonderful Week

Villa Punto de Vista in Manuel Antonio, Costa Rica is a splendid place to gather with family and
friends. We came down for an intimate wedding and the staff and service vendors my daughters chose
were welcoming, professional, and added so much to our experience. Everyone still has a smile on
their face a week later, and I don't expect it to go away any time soon. Giovanni at Wow Chef Services
created great dishes every day. Costa Brava Weddings & Events did an exceptional job with the
flowers, and they could have done so much more if we needed it. Kevin Heslin & John Williamson
were professional, on time and took amazing photographs. The house managers, Luis & Jossue went
above & beyond to help create memories of a lifetime. David has created a house and staff that will
exceed your expectations no matter what walk of life you arrive from.
Villa Punto de Vista is Pura Vida.

Sabrina

Married on 01/29/2021

Simply Amazing!

Words cannot describe our experience for my sister's wedding. My entire family and all the guests were blown away ! The villa is to die for. Out of a bond film. Modern and with all the luxury amenities from a hotel but completely private. It felt as it was the only property in the entire area as you could not see but a couple of properties between the villa and the ocean nearby. We were in the infinity pool every day and enjoying the in-house theatre at night and the lobby for sunset cocktails. But what is incredible is the attentive staff that comes with the property. We had our own private bartenders throughout the stay making sure everyone had a cocktail or a delicious fresh fruit smoothie throughout the stay and the concierge made sure we had our reservations and everything ready to go what seemed before we even knew we wanted it. It is almost corny to say, but magical! On Wedding Day, the property was converted to a chic decor that made it romantic don't the outdoor terrace! We cannot thank Luis, Nikko, and Jackson enough for all their help as well as everyone at the property that made it so memorable. We are already talking about coming back to the villa next year for a family reunion! If your looking for a WOW factor, you found the venue!

Jose M.

Married on 01/29/2021

Beyond WOW! What a place!

I was fortunate enough to have my wedding at Villa La Isla! It was hands down the most incredible weekend/luxury travel experience of our lives. It was the most memorable and enjoyable weeks of our life's! This villa exceeded ALL of my expectations. And the picture simply don't due the villa justice! The property is impeccable. The amenities were more than a 5 star hotel, the staff is what really set this place apart. The breakfast chef had delicious family style breakfast every morning. The concierge staff made sure all of our guests were incredibly treated and somehow knew what we needed before we needed it. My wife and I are simply in awe and so excited with our choice in location. We even had a sloth right behind us while the ceremony was going on! Could not reccomend any more for a wedding! Call David right away, because availability was really tight!

Gustavo P.

Married on 01/29/2021

Spectacular Wedding!

We were lucky enough to attend a Wedding of my best friend at Villa La Isla this past year, and we cannot get over how spectacular the location, venue, service and wedding was!

We have been to Costa Rica a couple of times before, but this villa was another villa. We have traveled quite a bit but this property is by far an away the most incredible my wife and I have stayed. The property overlooks the Pacific Ocean but is framed with the jungle, you truly feel as you are the only property in the entire area. The heated infinity pool is the focus point of the property and were we spent the majority of our time. Hearing the waves crash on the beach below. And that is not the best part. The villa comes fully staffed. From a private breakfast chef (Great work Steven) Daily housekeeping Service (Thank you Lorena and team!) to our concierge and bartenders (Awesome work Jackson & Jossue)! Yes, we had bartenders the whole afternoon every day. But what was truly special was that we could focus on spending time with the newlyweds and they didn't have to worry about a thing. The ceremony was spectacular, with an incredible sunset and even a sloth. Think those may be the best wedding pictures ever! My wife and I are already planning a family trip back to the villa this coming year.
Are you interested?
Send a message