33 Reviews
Recommended by 94% of couples
Quality of service

4.8 out of 5 rating

Average response time

4.6 out of 5 rating

Professionalism

4.7 out of 5 rating

Value

4.6 out of 5 rating

Flexibility

4.7 out of 5 rating
3 User photos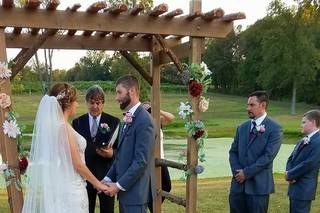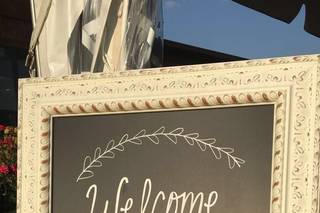 Haley

Getting married on 09/09/2023

Absolutely Amazing

I will be getting married at Villa Antonio Winery in September of 2023. I would like to tell everyone that Brooke is the way to go! Brooke has made everything so easy for me and is taking away all of the "bride's stress" away. She is very upfront with all and any costs, she answers all questions with ease and confidence, and she is an all-around amazing person. On my tour, Brooke showed me everything there is to know about her winery and why it is so amazing. She went into detail about the prices and why they are those prices. I highly recommend going through Brooke to get your wedding set up!
Thank you!

Villa Antonio Winery's reply:

Oh my goodness.. .THANK YOU!! I'm so excited that you've chosen us to host your big day and can not thank you enough for this amazing review. I strive to be as transparent and thorough as possible and it means so, so much to me to hear this and also, that you took time to share your experience ❤️

Katelyn M.

Married on 11/11/2022

Beautiful place!

This venue is absolutely gorgeous. A thousand different places to take beautiful photos. The coordinator is amazing and makes your night go smoothly. The bridal suite is absolutely beautiful and accommodating. I can't recommend this place more!

Corina C.

Married on 05/15/2021

Beautiful Venue

My husband and I knew we wanted to have our wedding at Villa Antonio Winery from our first interaction with Brooke. She was literally my saving grace throughout making the decision to have our wedding at their venue. We all know weddings can be very stressful. She was very knowledgeable and informative and answered all of my questions promptly and gave me peace of mind. Maddy was also super helpful she was a trooper helping me with my seating chart outline with people dropping like flies because of Covid and making sure I was satisfied with the planning of having our event at their venue. Jeff, on the wedding day was my right hand man. He eased my nerves and was by my side and made sure everything was going smoothly with the unexpected rain we had on our big day. Overall, I would highly recommend this venue they all made sure my husband and I had the best day ever! It was so beautiful and the caterer they used, Orlando's, had delicious food that everyone raved about all night.

Villa Antonio Winery's reply:

We are so honored to have been a part of your big day!! Thank you for the wonderful review. It was such a pleasure getting to know you and Henry. Cheers!

Are you interested?

Send a message

Darlene A.

Married on 08/09/2020

Great Experience

The wedding coordinators at Villa Antonio are extremely helpful during your process of planning and when it comes to the day of, well Jeff was exceptional. We went through a little wind storm when decorating and then a little bit of drizzling too. But Jeff shined and took care of everything and everyone. My husband can't say enough about the awesome job he did. :) Thank you Brooke and Jeff,
Darlene and David Boyer

Villa Antonio Winery's reply:

Thank you so, so much for the wonderful review and for allowing us to host your big day! A big congratulations to you and David - Cheers!

Carrie

Married on 06/01/2019

Amazing service and quality!

Throughout this whole process, they have worked so hard to help us out in any way possible. They are all super sweet and just want what is best for us!

Villa Antonio Winery's reply:

Thanks for the nice words, Carrie! We're thrilled to be apart of your big day, it can't come soon enough!

Maddy

Married on 09/23/2017

If I could give this venue more than five stars I would! It was absolutely perfect! The food was awesome and everyone that worked there was great! I researched several venues prior to choosing villa Antonio and they by far beat the rest in terms of what you get for your money. My husband and I could not have been happier with our big day. I would recommend this venue to everyone. Stunning!

Villa Antonio Winery's reply:

Hey Maddy! We loved hosting you and Mike and we are so happy friends and family had a great time! Especially the pups!

Sandy

Married on 06/27/2015

Everything was done for us. They set the decorations on the tables, wiped down the seats after it rained.

We cannot begin to express how beautiful our Daughter and Son-in-law's wedding was. Everything was perfect, the winery was the most gorgeous setting imaginable. The food and wine was unbelievable delicious. The food was delicious and Villia Antonio's love shows in their service, support, food and staff. Special thanks to Donna and Jeff so much for all the special touches and attention you gave us and our guests. All of our family and friends had nothing but praise for the winery, the staff, the whole experience. They said it was the most beautiful wedding they've ever been to and my husband and I agree!!! We have friends whose children are engaged and were looking for a place but they are looking no longer. We've been posting our friends pictures and everyone wants to know where the wedding was at. They can't believe how beautiful it is.

Villa Antonio was the perfect place for our family's wedding and probably for your family's too.

Kelly

Married on 07/26/2014

First of all let me start with how wonderfully happy Jim
and I were with our wedding and reception held at Villa Antonio Winery!
It could not have been more perfect even with the crazy excessive heat! And that is all thanks to Donna and her staff!
Donna provided so much assistance, advice, and attention with the planning of my wedding. All of my questions were answered timely and patiently even when I asked several times to clarify.
The staff, especially Jeff and Ellie were so great! They checked on me more times than i can count throughout the day! I never had to go looking for them. I heard the words, "Is there anything you need?" "Is there anything I can assist you with?" many times.
The staff were engaged and as invested in the success of the wedding as I was. .

The food was great, the wine is absolutely delicious! Not your typical Missouri wine, this is really good wine folks! The venue is just so beautiful and green and lush.
There are bride and groom quarters that are air conditioned and so perfectly decorated. More photo ops! They are sure to stock each room with a fridge full of what the bride and groom and their bridal party likes to drink. If you run out they bring you more!

The place is huge and you have access to the entire place! My fiancee is a drag racer and we wanted to bring his race car for pictures. We never dreamed we could do anything but take pics on the parking lot. Donna would not let us settle for that and insisted we take the car where we needed for pictures!
And the best part is even with all that service and great food and a gorgeous venue, their prices are great in comparison to other wineries! I've been to many and they can't touch this place!
I LOVE this place. My new husband and I will be visiting as often as we did in the past and will for sure be visiting every year for our anniversary as well!

Venue is a beautiful place for a wedding. Venue coordinator is very friendly, was helpful in planning our daughters wedding, and worked hard to make her day everything she dreamed of.

Villia Antonio was the perfect venue for hosting our wedding reception! We planned the wedding/reception ourselves without hired planner and Villa Antonio answered every question we had about the reception process. They helped us with problems we didn't even think to address! They were very flexible with our needs; we felt like we received so much for our minimum budget! On the day of the reception, we provided our own table decorations, but Villa Antonio expanded on our vision and made the tent environment an absolute dream! Plus, the scenery and wine at Villa Antonio cannot be beat!

Taylor

Married on 10/26/2013

I loved Villa antonio winery for our choice of venue. It was a beautiful set up,when I went out to view it during the day it was pretty but the day /night of my wedding it was unreal beautiful I would highly recommend this beautiful classy venue to anyone . Our day was perfect & Donna is an excellent person to deal with

Keith&Taylor Counts

Amber

Married on 10/04/2013

Without Villa Antonio Winery's event/ wedding staff, our day would not have been as great. Our family came from all over so Donna helped put everything together. From signs on the road, wine for rehearsal else where, to decorations on tables and down the isles, they made it happen! Great classic vineyard with natural beauty.

Allison

Married on 09/20/2013

Would recommend to anyone for a wedding or event. Beautiful setting, wonderful staff, great value.

Colleen

Married on 09/07/2013

We came to winery a month before our wedding date. They were very very helpful with such short notice. Our wedding was perfect. We were even able to have our rehearsal dinner there too. Donna was AMAZING!!

Loved having our wedding there. We would definitely recommend to anyone. Beautiful facility and wonderful staff and service!

Everyone at Villa Antonio were absolutely amazing to work with. They helped me make our wedding day more perfect than I thought possible. It was a gorgeous venue!!!

Nancy

Married on 06/01/2013

Our reception was perfect. The food was delicious. The staff was gracious. The grounds were gorgeous. We couldn't have dreamed of a better location for our event.

I couldn't have asked for a better place to get married. I originally booked somewhere else with rude coordinators who decided we were the rude ones and they decided they wouldn't host our wedding anymore. Let me just say, don't sacrifice good service for a pretty venue. You want to work with kind people. You have a million things to worry about, the wedding coordinators at your venue should make it easier on you, not harder. Thank God I found Villa. A GORGEOUS place with WONDERFUL employees. Wedding coordinator, Donna knows what's going on, knows how to do her job, and how to keep a bride HAPPY! A week or so before the wedding I was there and I was crying because it was supposed to rain and the vines weren't out. And Donna brought me out some DELICIOUS cheese bread and toasted ravs. She's just kind in general. And she always offered to solve my problems, with vendors, etc. AND the food here is awesome. Good Italian deliciousness. They have a tasting event to try food beforehand which is nice. The whole staff is just great and as a bride you deserve to feel like your day is in good hands and it will be at Villa. Even though the vines weren't out, the pictures I've seen (not even professional ones yet!) are just beautiful. If it does rain on your day, you have your ceremony under the tent, if it's off and on, you have your ceremony by the fountain, or if it's not raining I suppose you can get married wherever you want on the property! By the grace of God it didn't rain on our day, and we got married next to the lake.

A few things:
They allow pets (we had our puppy hang out at the reception, great pictures!)
They don't allow live bands (but Dan at Alpha & Omega entertainment is better than a band anyway)
You can have live music for the ceremony though (a single violin sounded perfect for our ceremony)
There are rooms for the wedding party to get ready.
Your wedding will have to start at 6 pm or later because they're open to the public until 5.




Frances

Married on 04/20/2013

We had our Wedding at Villa Antonio in April of 2013. Donna the wedding planner was amazing. On our first visit she gave us a tour and explained in detail the pricing and availability. She was available to answer questions and made the whole process easy and enjoyable.

The whole staff was friendly and professional. The food was great and the venue just spectacular.
Let me just give you an example of a few things that happened. A few days before my wedding there was a huge storm! by looking at the radar I was so worried that the winery was hit and my day would be ruined. Before I even had a chance to call Donna, she called me and reassured me that the storm missed had missed them and they would be ready for my event. She was always one step ahead of my anxiety.

Donna and the whole staff at the winery go above and beyond to ensure that they pull off great events. Case in point... My mother, the social butterfly that she is, was making her rounds talking with all the guests. Donna taps her on the shoulder just as the D.J says "We will now begin the toasts or the bride and the groom." Donna handed my mother a glass of champagne. Perfect in every detail. My mother was so tickled. She told me "That Donna doesn't miss a beat."

The Venue is beautiful, the staff impeccable, and the pricing was reasonable. I had the most perfect wedding day. I am a very happy bride!!!


We LOVED Villa Antonio Winery AND Donna (the event coordinator). To this day, we still think it was the best wedding we've ever attended - and it was ours! Everything was perfect and they worked with us when we wanted to add glow stick necklaces to the bar, when we brought in our own dj and acoustic guitar player for the wedding. They were top notch to work with and the location is gorgeous!!

Andrea

Married on 10/08/2011

We were looking for an outdoor wedding location near the St. Louis area. All the parks require you to find a rental company for chairs/tents/anything else you might need, and then you have to set it up or find someone to set it up. That was the last thing I wanted to do, and when I talked to Donna at the winery and she said all of it was included, I was ecstatic! We did our wedding ceremony here, and it was absolutely beautiful. This winery is one of the prettiest. The drive to it is stunning. We really enjoyed it all. The staff is great and worked very well with us!

Tami

Married on 05/09/2015

Donna and her crew were wonderful! Helped us in every way possible. Attended to our every need. Never seemed to get tired drying off the chairs after each rain burst. Wonderful venue, they did all the set up and breakdown. Donna was an amazing wealth of information and protocol. She helped guide us thru every step. Very flexible. Thanks to all who worked on our daughters wedding.

Sandy

Married on 06/20/2014

Villa Antonio Winery was an incredible place to have our wedding. It is a beautiful setting with wonderful employees and some of the best food! The staff went out of their way to make our day was special even with the horrible heat! They made sure our guest with dietary requirements had a wonderful meal as well as all of our guests. I would recommend Villa Antonio for any wedding.

Megan

Married on 09/07/2013

Donna at Villa Antonio Winery was very professional and always there to help or to answer questions. The Winery is absolutely GORGEOUS and couldn't have pictured my dream wedding anywhere else!!
Are you interested?
Send a message